I Post A Lot But I Can't Edit This
Feb 26, 2003
14,200
487
49
Name

Sean
Boat

I'm a Ho'.....
Well, I took my nature walk today, and as is tradition, I didn't see what I was hunting for. Normally, I see turkey when i deer hunt, and deer when I turkey hunt. So today, i went for pig, and saw deer and turkey.....
That being said, it was one of the best days in the woods I have ever had. I saw a shitload of turkey, deer, and even a couple of bobcats. Probably out looking for turkeys....
I was actually on my way to a spot, when I saw 3 deer. I was texting Jim about it, and almost ran over 50 or so turkeys gathered in the road....
All animals were seen while I was driving around in between walking, and were within 50 yards of the road. Therefore, I say, if you want to see some critters, or take the kids out, now is the time. I have never seen so much wildlife at once. I am already planning on taking my son for a drive next Wednesday. The totals for today were......
120-150 Turkeys
25 Deer- Including a really nice 3x3 still with horns (Da
)
2 Bobcats
3 deer, 5 turkeys, and the 2 bobcats were the only ones I saw on public land. Everything else was on private, but fun as hell to see.
Couple of nice toms....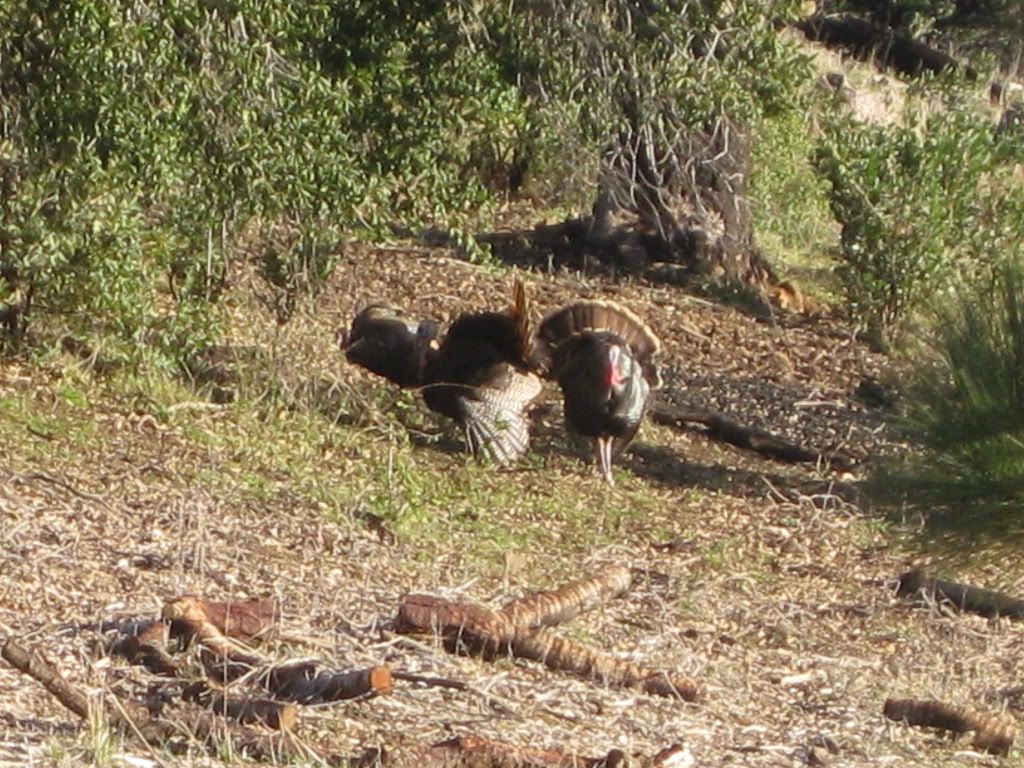 Deer and Toms in one pic... Can you see them>????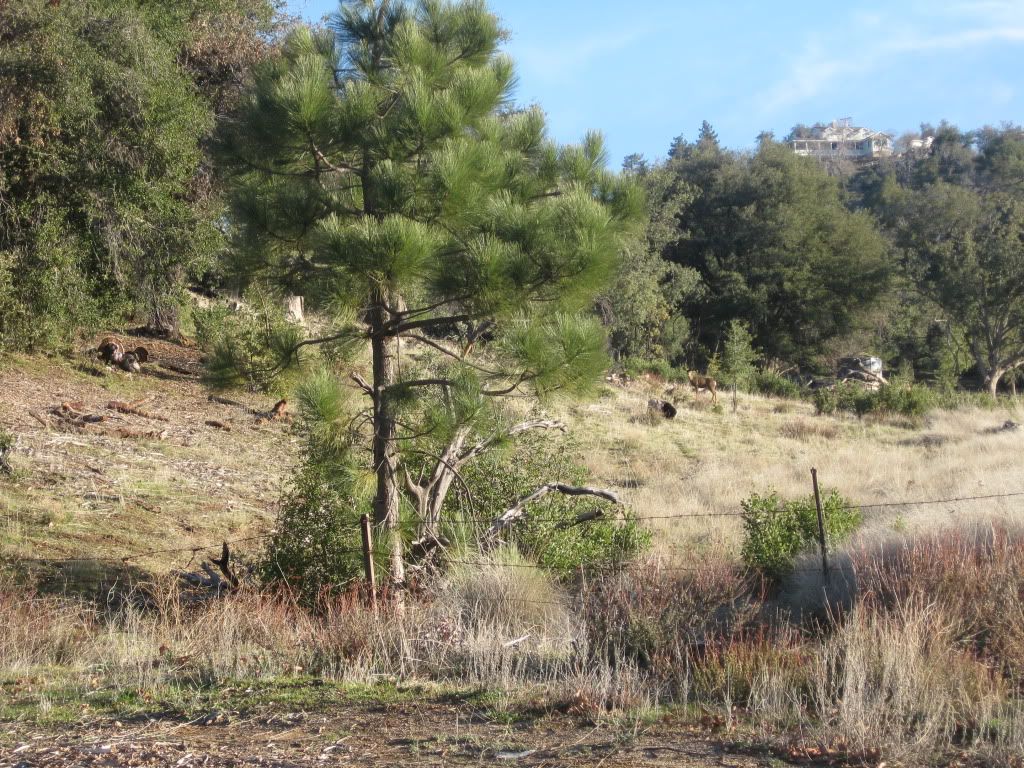 Nice buck, if you can find him...
Sorry for the quality, but it was zoomed in to digital range....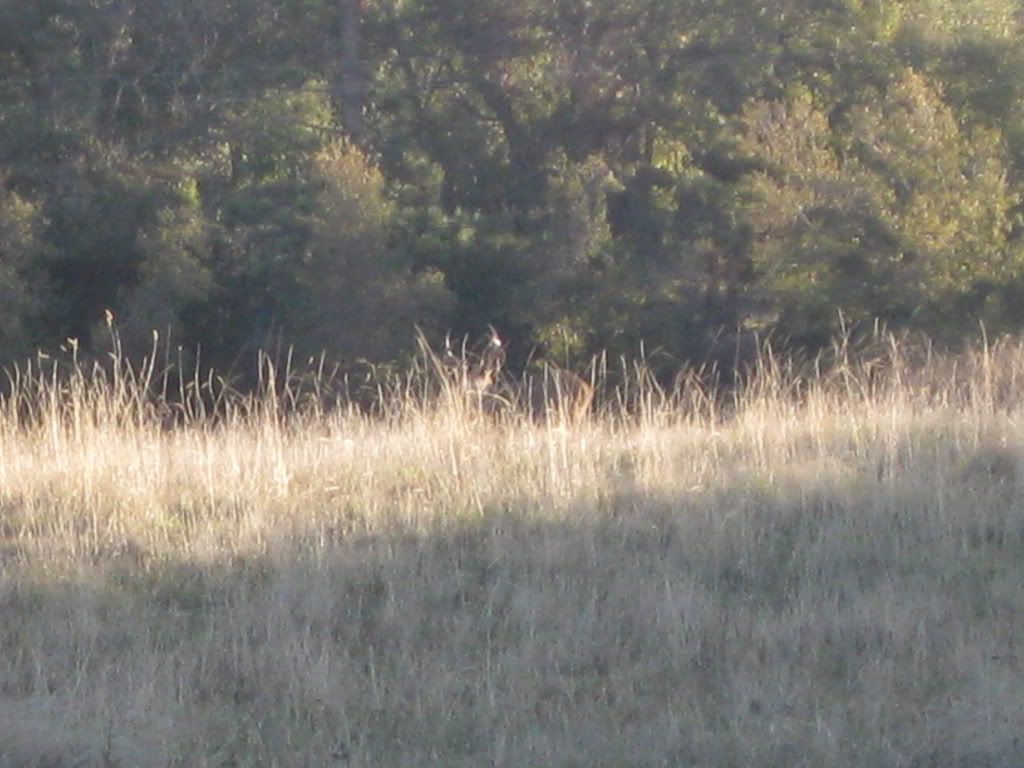 Finally, a little guy with some ladies.....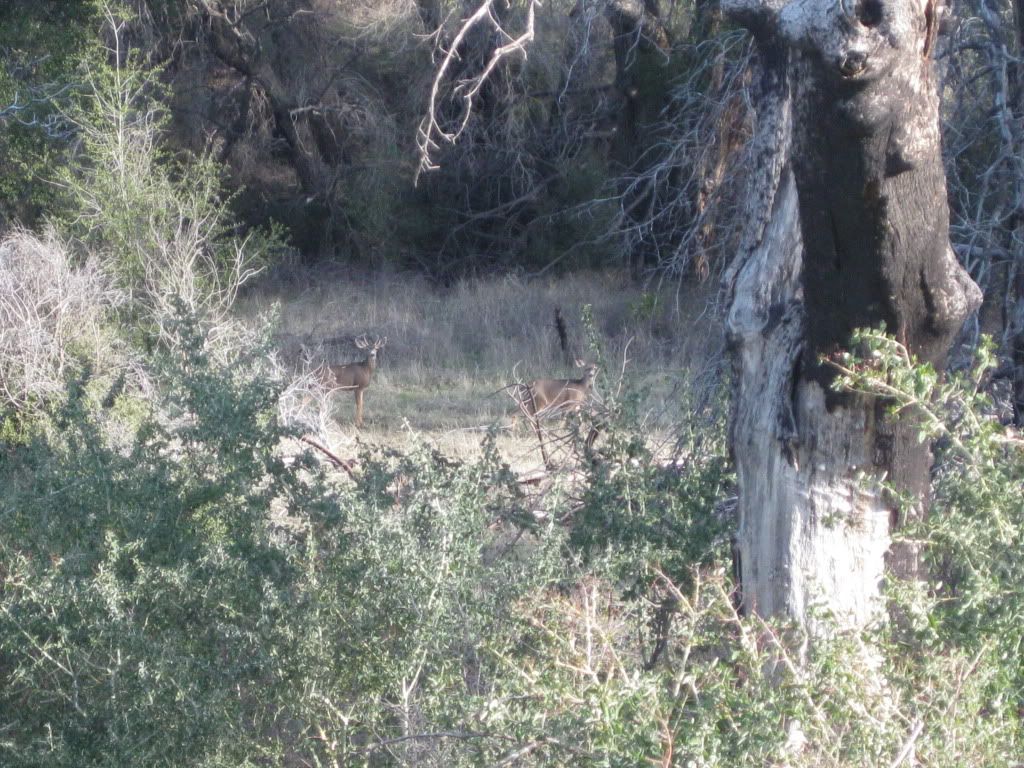 I have a couple of good videos too, but they are not loading. I will see if I can get them done.....