I've posted enough I should edit this section
Apr 20, 2010
2,018
413
Name

Lance De Guzman
Boat

Local Kine!
As the title states new. Too many projects underway and not time to get to this one. Complete kit! Must be of legal age to acquire and have some machining background. Was $300, Price reduced HOLD (need this gone) for frame and jig kit. Paypal gift and willing to ship for additional costs. PM questions.
Introducing Stealth Arms' revolutionizing Phantom Jig! Stealth Arms has made it dummy proof to complete an 1911 80% Frame
WITHOUT
the need for a milling machine! With our patent pending Phantom Jig, you will have everything needed to bring your 1911 80% Frame to completion and ready to accept parts.
You now only need 3 pieces of equipment to completely finish your 1911 80% Frame:
Vise
Drill Press or Drill
Stealth Arms' 1911 Phantom Jig (which utilizes 2 custom carbide cutters to aid the user in precisely cutting the slide rails and barrel seat)
****
The Phantom Jig produces mixed results when used on steel frames. Multiple cutters are usually needed to finish steel frames
****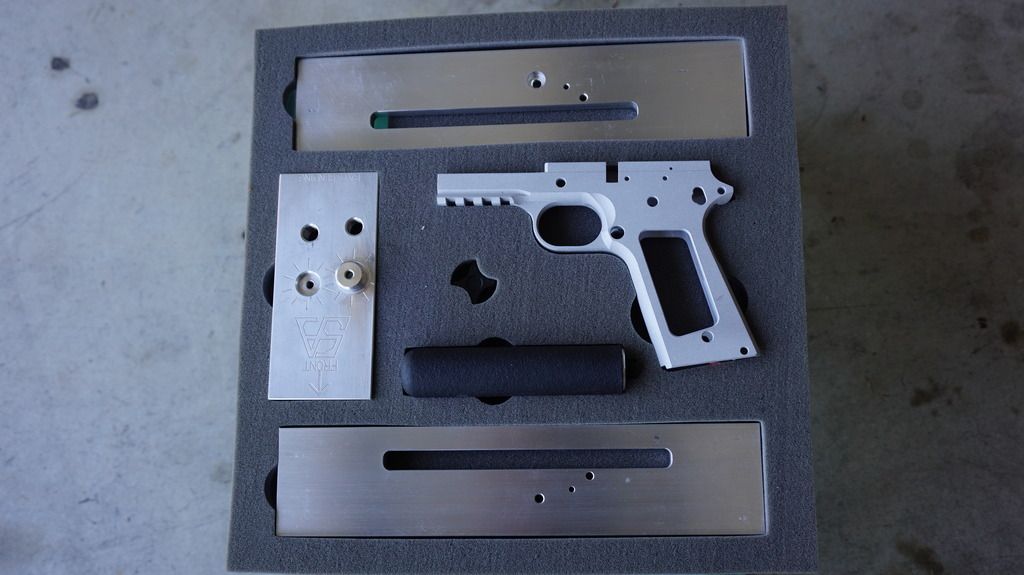 Last edited: