I Should Upgrade My Account
Mar 18, 2012
1,297
1,092
Name

Harbison
Boat

Florida Fisherman
From Deer to Hogs
Our Florida is well known as the 'Fishing Capital of the World.' Not to be overlooked, the Sunshine state also offers excellent hunting. I know... I am a Florida native who has been doing both for seventy years.
I must say, it's been one heck of a ride!
Join the 'ride' as together we take a look at what Florida has to offer the hunter of yesterday, today, and tomorrow.
The Florida of the late forties was a lot different from the Florida of today. Like to squirrel hunt? The squirrel hunting within walking distance of my house was outstanding: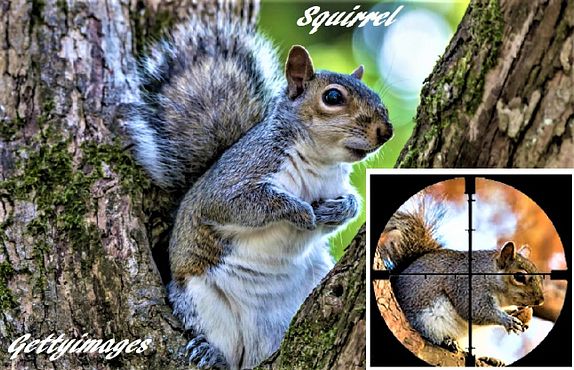 Then came rabbit hunting with beagle hounds. Once you have heard the mighty roar of a beagle in hot pursuit of a Cottontail rabbit you will never forget it.
The rabbit hunting on the future sight of the University of South Florida was outstanding. No paved roads, no buildings, no houses, and thousands of acres just waiting to be hunted.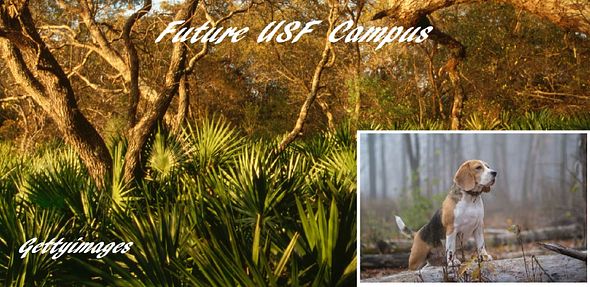 After graduating from Jesuit High School and then the University of Tampa I met Thelma, the girl of my dreams. Thelma was born on a mountain top in Tennessee. Fishing & hunting were second nature to her.
We married December 24, 1970.
Together we hunted the Aucilla Wildlife Management Area for many years. The squirrel hunting was absolutely outstanding. In addition, we managed to harvest an occasional deer and hog.
Could not help but wonder what it would be like to hunt deer in deep snow. Let's go see.
Destination, Jackman, Maine. Jackman had a reputation of having so much snow and being so cold that not even the peoples of Maine would consider going there.
It wasn't really that bad; it got up to '0' once. And the snow. Tracking deer in two feet of snow was differently different from hunting deer in Florida.
It was fantastic...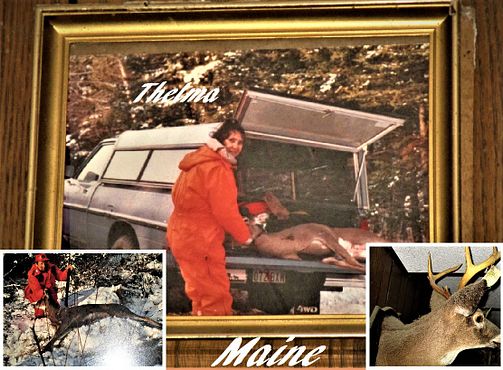 We hunted Jackman numerous times, but it was so far away.
We joined a club run by Leonard Thomas near the famous Black Belt Area of Alabama. The club offered over thirty 5X5 platform stands overlooking huge fields of corn & rye grass. The deer and turkey hunting was outstanding. However, like Jackman, it was still too far away to hunt on a regular basis, and, there were no hogs.
Let's find a deer/hog/turkey Hunting Club in Florida.
Madison County Florida's Buck & Boar Hunting Club looked good. The 16,000 acre club was mostly swamp land, it was hog-heaven. The cover was thick. What rifle to use. In Maine the shots were often several hundred yards. My BAR 7mm Mag was a perfect fit. Thelma loved her BAR .308; she decided to stick with it. I am an avid western fan. For me that 'perfect fit' was a born in the buffalo days .45-70: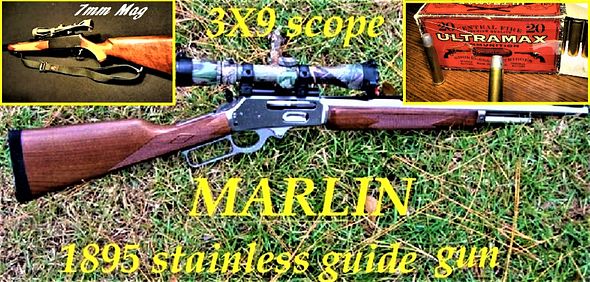 In addition, this 'Hog Heaven' offered a huge shaded camp ground with running water, electricity, a fully equipped bath house and a giant walk in cooler: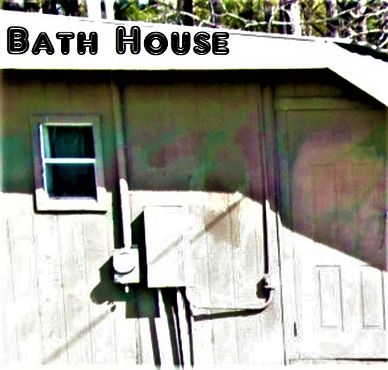 And the cooler... Well let's just say we helped to keep it full.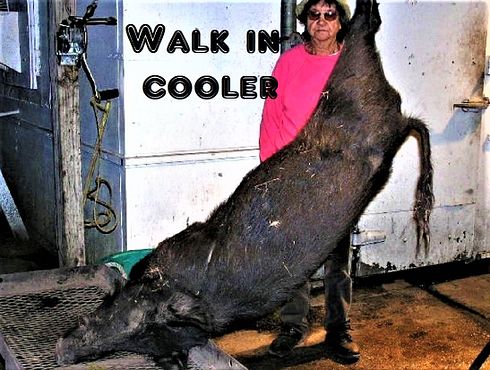 Remember when we said, "The 16,000 acre club was mostly swamp land, it was hog-heaven."
Well !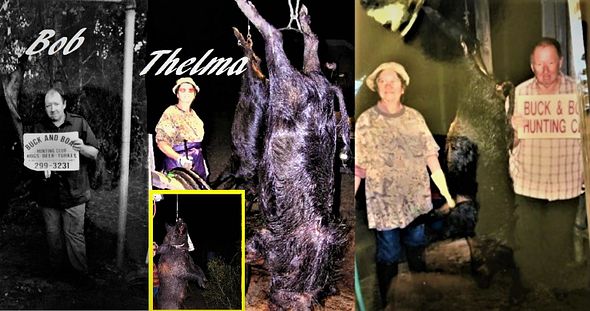 Thelma and I hunted Buck & Boar for twenty years. Shortly after our twentieth year cancer took her.
We had a perfect marriage for 39 years.
She was my everything.
My life was over!
With the help of our daughters, I managed to survive and ever wanted to hunt again. But how? Age was catching up with me. After all, I had been balancing on boat decks and charging through swamps for seventy years. I am now forced to walk with a walker.
Serious hunting requires a great deal of time & hard work. I had the time but could no longer do the hard work. Is there an alternative?
Could high fence possibly be the answer?
Enter one of the best of the best, Perry, Florida's Two Guys & A Hog: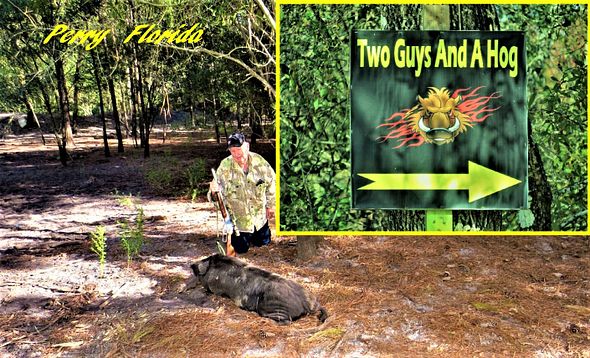 Red, a trapper used by Two Guys, was a long time member of Buck & Boar for years. I got to know him well. The hogs he traps were caught deep in the Florida swamps.
They approach the feeder the exact same way as the the hogs of B&B. The little 'meat hogs' first, then the BIG boys. Shoot a meat hog and you will never know that trophy is watching.
My walker? NO problem at Two Guys.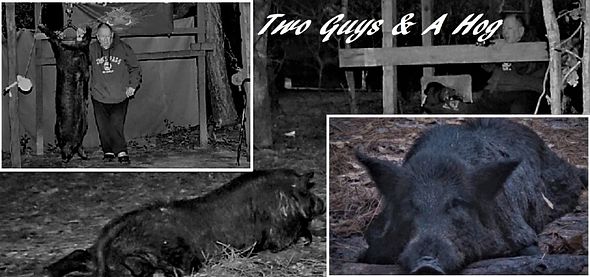 November brings another hunting season
From deer in Maine to hogs in Florida.
Two Guys & A Hog... Here we come!
The pride of America the A-10 Warthog welcomes us with a flyover.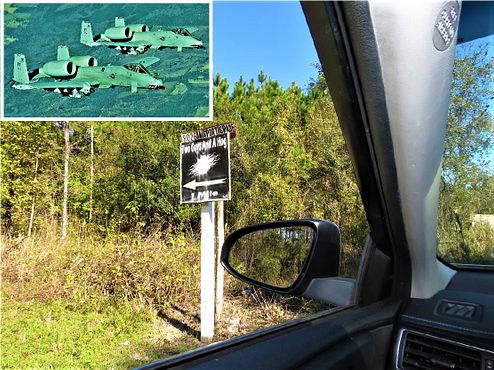 Talk about a patriotic BUNKHOUSE: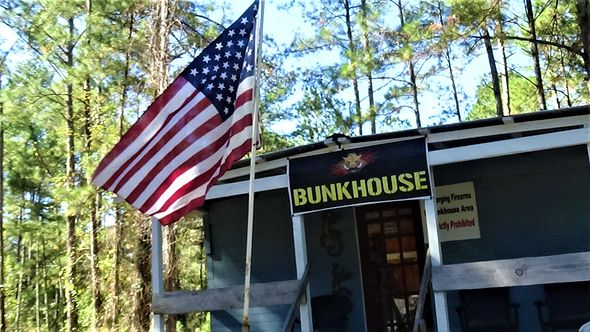 Our guide, Francisco, is hard at work making sure our hunt is successful... Feed them & they will come. We hope!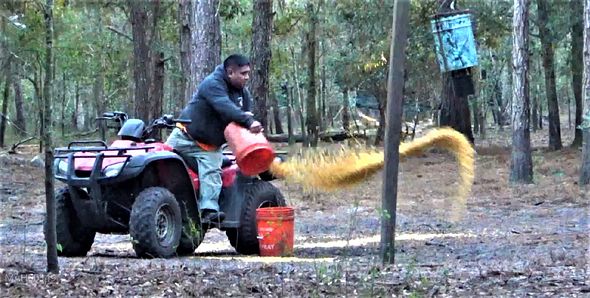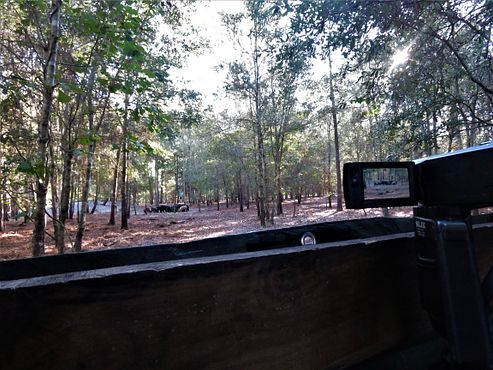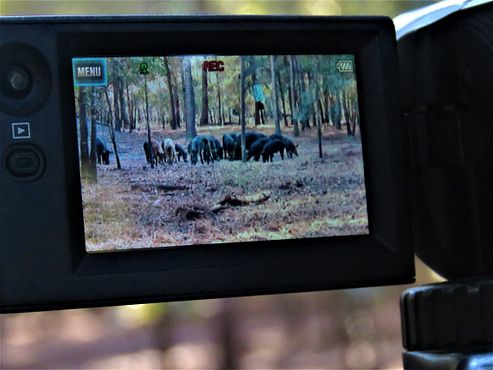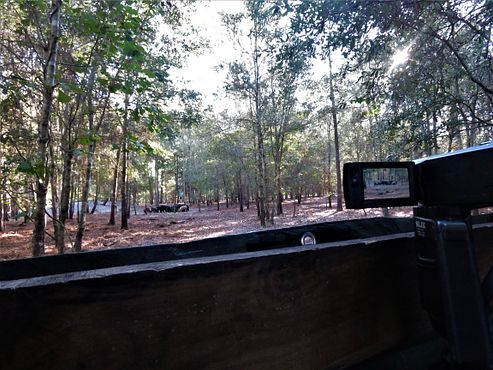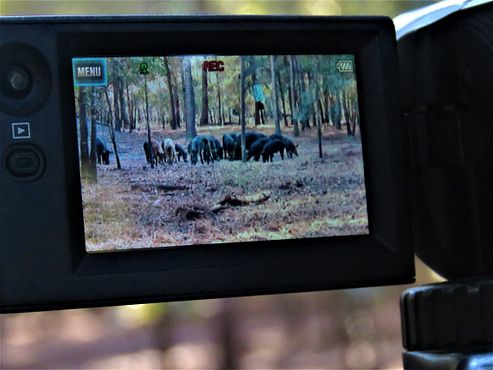 We have seen many hogs, but the BIG boys refuse to come in.
This one looks good, but it's too dark for a good shot.
Hopefully tomorrow morning: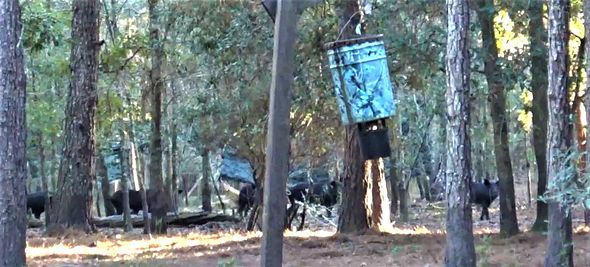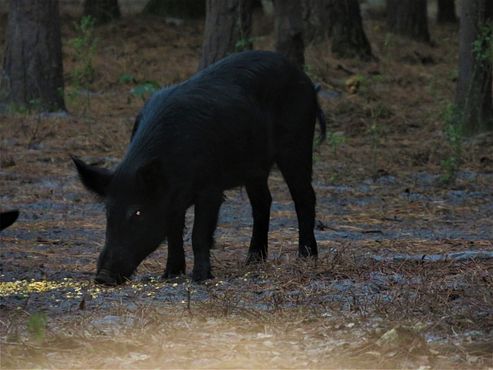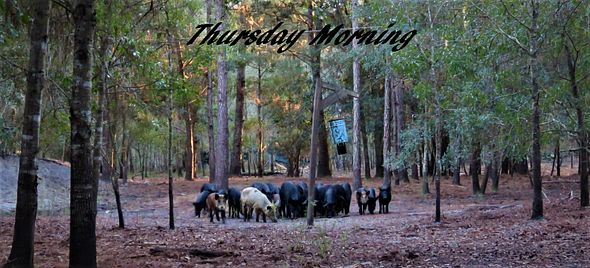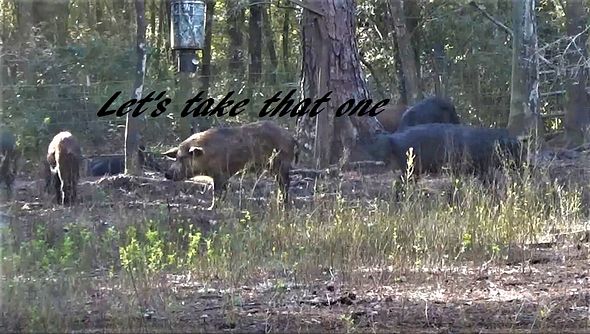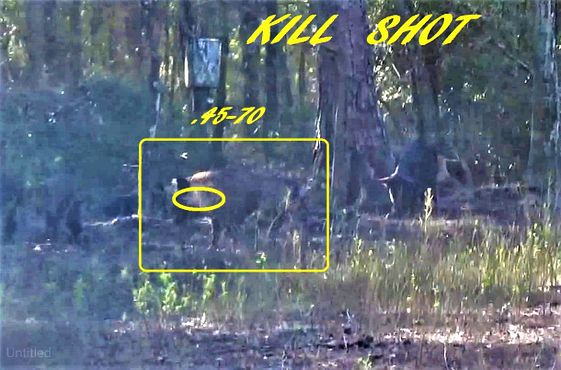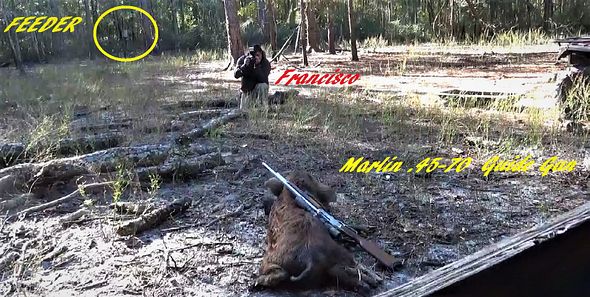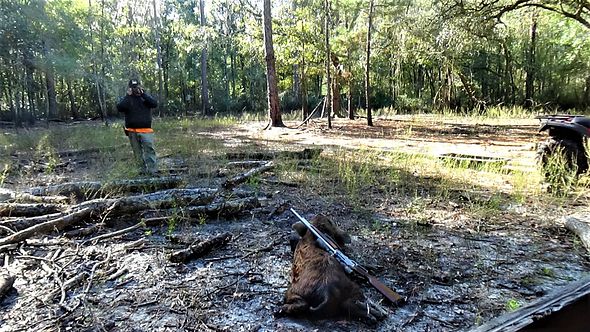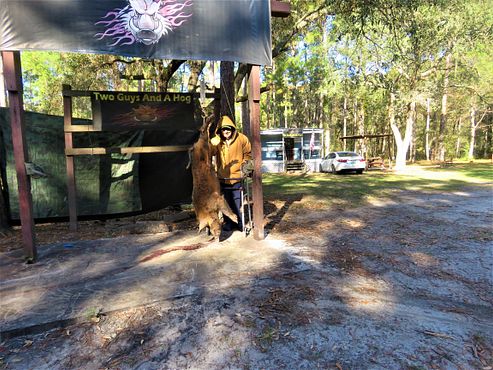 Last year I celebrated birthday number 78 with Perry, Florida's Two Guys & A Hog: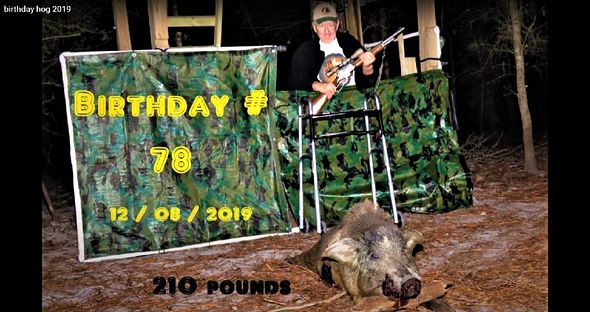 Hope to celebrate BIG number 79, December 8, 2020, with Two Guys & A Hog.
November brings another hunting season
From deer in Maine to hogs in Florida.
Two Guys & A Hog... Here we come!
Watch the in the woods action packed video: