May 22, 2003
1,005
1,061
Name

Halibut Howie
Boat

2004 Sailfish 2100 Bay Boat and 1987 Cabo216
First of all I'm not a tuna fisherman. If I stumble across breaking tuna on my way to catch rockfish, I'll give them a try. Like yesterday had rigs with poppers, flatfalls and snipers ready to go if I encountered those elusive fighters. My goal every time out is to catch dinner. Period. Yesterday was no different. After working in Monterey for the past month it was great to fish in sandals, T-shirt and shorts.
I went to the Whistler buoy 3 days ago to check out my boat after the time away. Caught a bunch on small rockfish in no time at all. Good the Whistler is finally warming up to me. Time to take a friend's kids out for a day of fishing.
Well back to yesterday's fishing. I recently down loaded the new 100 Fathom line numbers from (
www.fisheries.noaa.gov/
resource/data/depth-based- boundary-lines-west-coast) and looked at the southern-most lat/long in USA waters, Number 322 on the spread sheet. I inserted this WP and the one north of it into GE. The line drawn between these two WPs depict legal waters to fish to 600' if I interpret all the gobbilygunk data correctly. Then I looked for drop-offs from 500' on Goggle Earth in USA waters. My favorite locations looking for rockfish is 500-530' on a fairly steep drop-off. With spot lock on a trolling motor you can hover over that spot and wait for the fish to come to you. With less line scope and dragging hooks across the bottom, makes deep-water fishing more manageable. The pic below shows my south 9mile bank (Mexico) WPs as well as my new WPs within the USA 100 F Line. I'll post the results after I start filleting my catch after the sun comes up.
Lot of boats going out yesterday looking for tuna. Line at the bait barge at 0530 was about 1/2 mile long and growing. We just passed them by.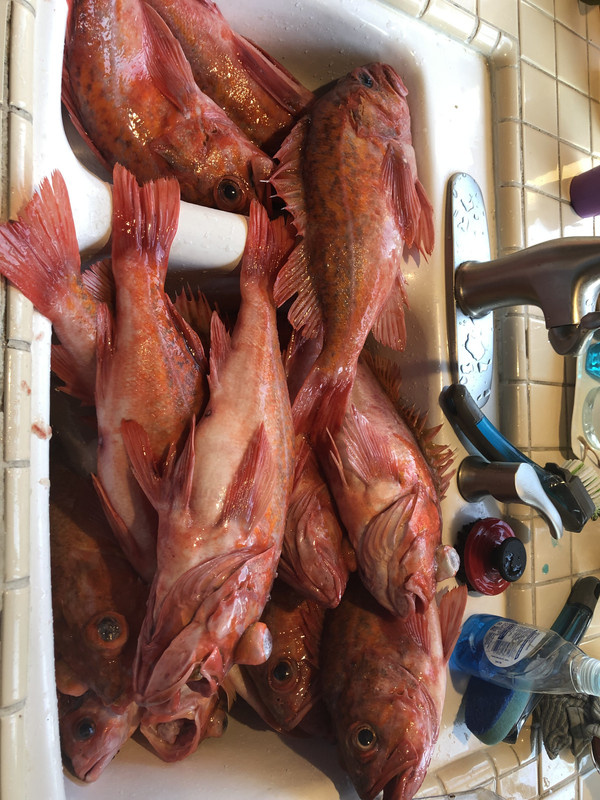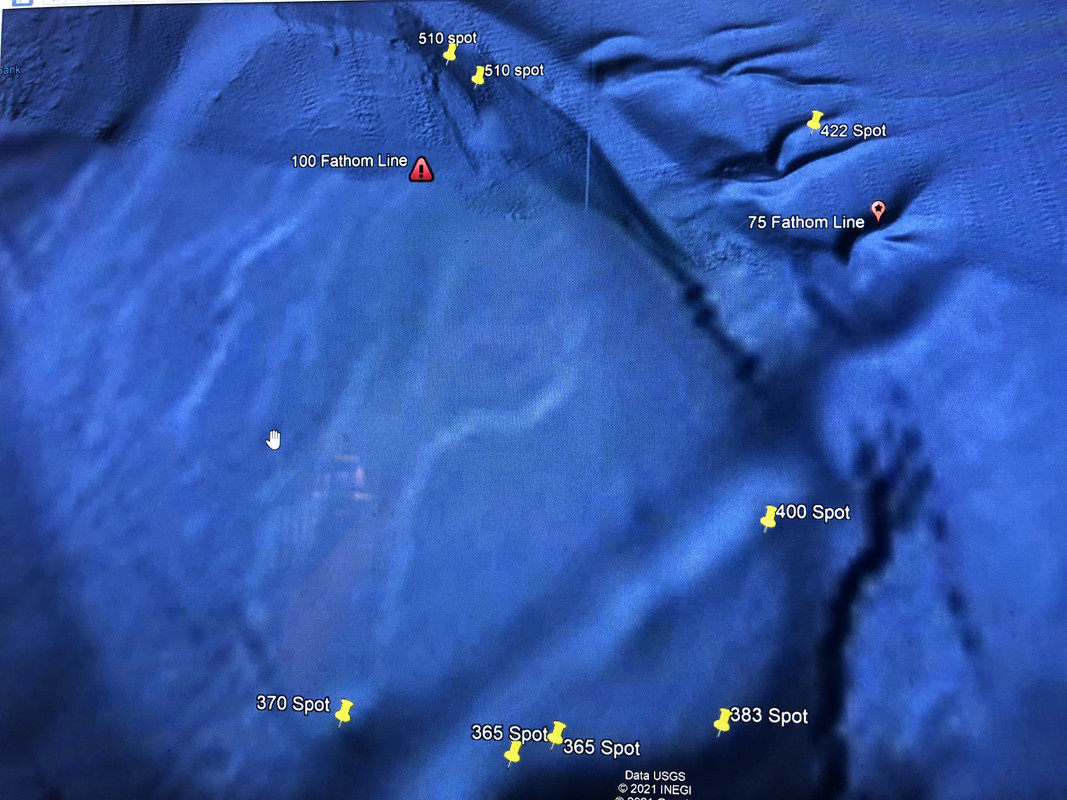 Last edited: