Apr 29, 2004
70,222
329
83
50
Name

j
Boat

VS
Headed up to San Simeon and fished for shallow water rockfish and lings with Vince on Wednesday. With the baby getting close I wanted to fill my freezer with lots of good, clean lings and rockfish. Well, that's exactly what Vince did for me. Epic shallow water ling and red fishing.
Left Vince's house at 430a and were on the water by 9a.
Fishing is really good up here but, you definitely need the right weather window to launch your boat. We had perfect conditions. Nice call Senor
Vincente!
The Red Drum pre-launch.
Conditions were like this all day.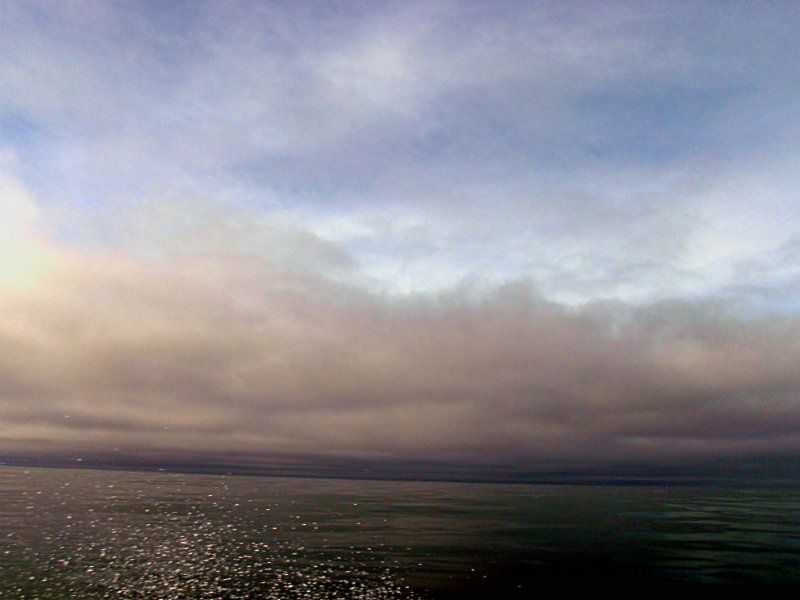 First spots we hit were loaded with lings. Got our 4 fish limit and released more than 25 lings throughout the day. 90% of the lings were legal too.
Me starting the day with a nice ling on the plastic. (notice the 7" Hot Carl BH. i fished that bait for almost 4 hours and caught more fish than I can count. as you will see later, the bait was completely shredded but, I would just thread the hook anywhere I could and it still whacked the fish. we had some good laughs about that bait.)
Vince and ling ding.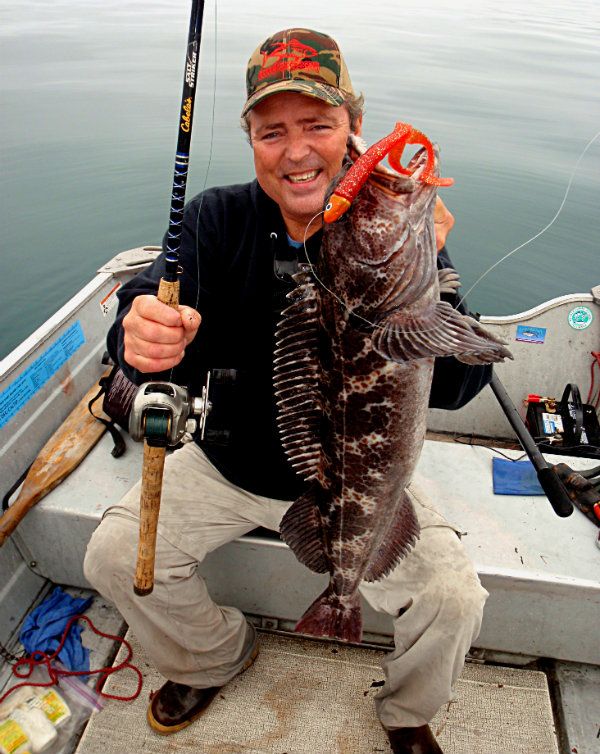 Me with jackpot 10lb ling. No monsters but, still lots of fun very good quality stuff in the shallows.
Limit of lings.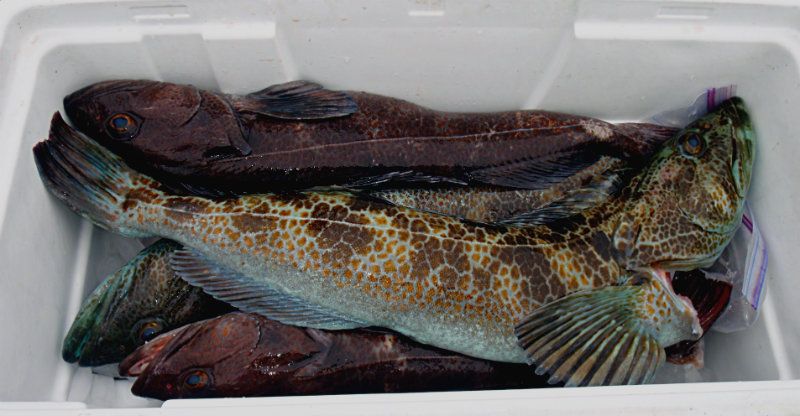 Tried to get away from the lings and get some reds. Vince found them.
Red food.
Copper popper.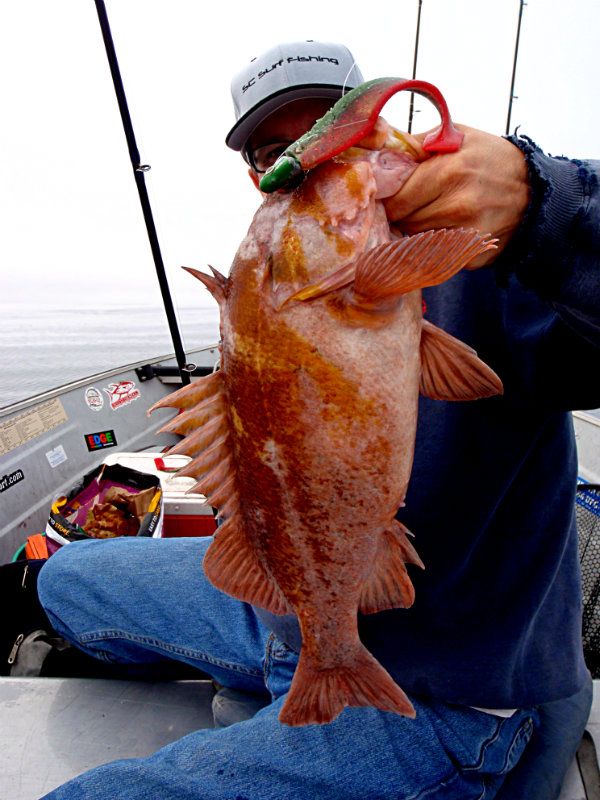 Vince and typical red.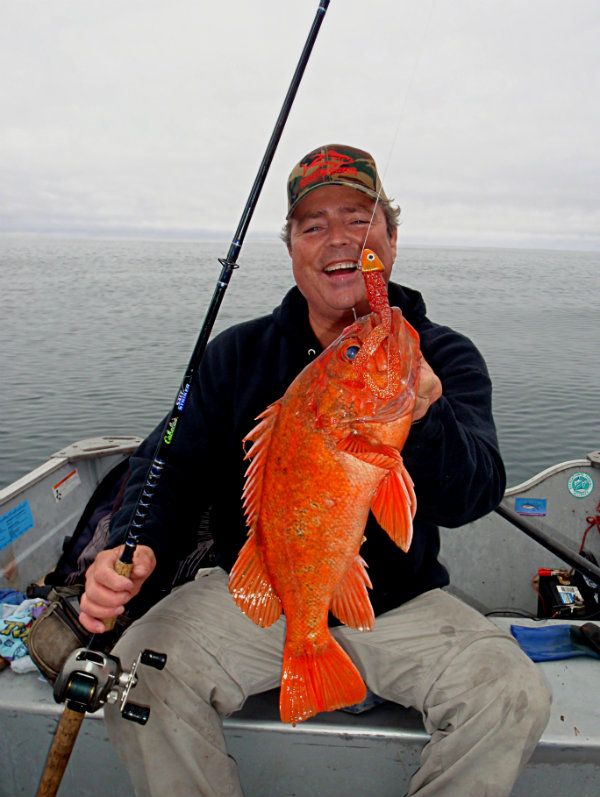 Lings are funny. Pull them up and leave them about 2-3ft under the water. They just look at you without moving like they still aren't hooked. Badass fish. (i'm still using same BH!)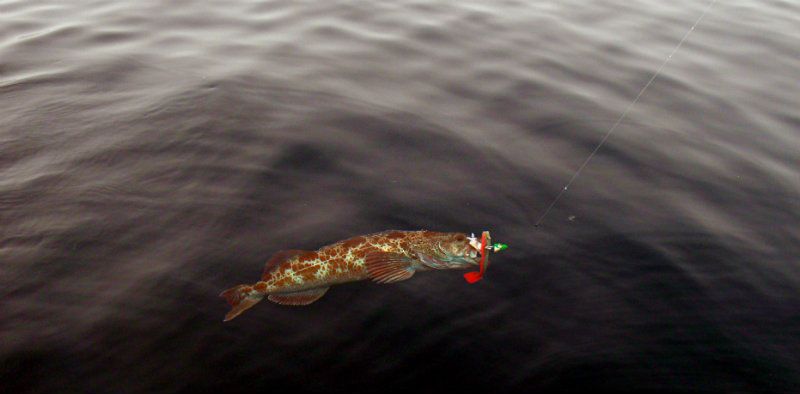 Another released legal ling. It's a nice problem to have when you say, "No, not another legal ling! We need our limit of reds!" hahahahaha
Me with a nice 6.5lb red dinner plate.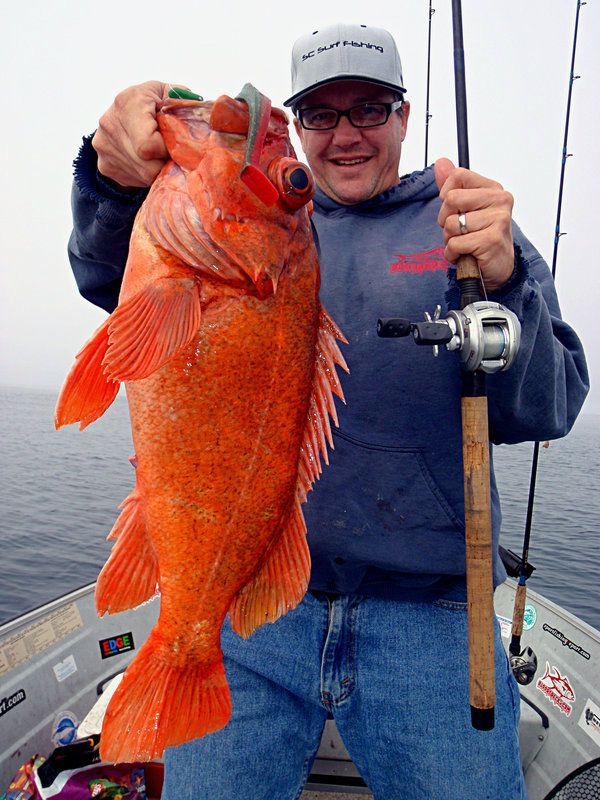 Into the afternoon, Vince always bendo.
Vince always rewarded!
Heading in and through The Fog Wall.
Kept 4 lings(2 person limit), released way over 20 with most being legal.
Kept 19 quality reds and one nice copper.
Released various other rockfish.
Excellent quick trip and thanks Vinnie! Jessica and Tito are very happy!
Now we need to get more lobsters. : ^ )
j