Hey all
Anyone have experience with or try using these no-name generic ringed circle hooks off ebay?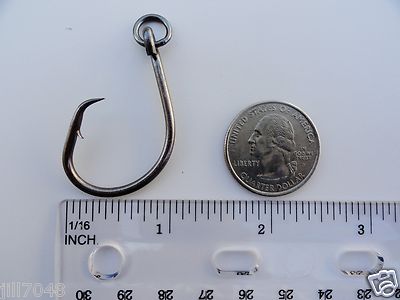 Trolling: Attach to bait as for any other bait-trolling rig - often using a rubber band or waxed string to fasten the hook to the bait. This allows the hook to hang freely above the bait. Live Bait: Hook live bait through a fleshy part of the fish.
I saw some old posts where I think guys have used these but wasn't sure since the links were broken. Just curious if anyone has recently tried these and how they worked out for you.