May 11, 2011
975
566
Name

Gary Graham
Boat

Watercloset
Baja Bytes Weekly Overview
Friday, December 16, 2016
Gary Graham​
Que Pasa
State Department Update:
Mexico Travel Warning -- Homicides Spike in Baja California
The State Department has warned Americans to exercise caution in
Baja California (Norte):
"The state of Baja California experienced an increase in homicide rates from January to July 2016 compared to the same period in the previous year."
"While most of these homicides appeared to be
targeted
criminal organization assassinations, turf battles between criminal groups have resulted in violent crime in areas frequented by U.S. citizens. Shooting incidents, in which innocent bystanders have been injured, have occurred during daylight hours."
In addition, "
Baja California Sur
continues to experience a high rate of homicides. Many of these homicides have occurred in La Paz, where there have been ongoing public acts of violence between rival criminal organizations."
The good news is that drug-related violence continues to be a largely internal concern. The warning states: "There is no evidence that criminal organizations have targeted U.S. citizens based on their nationality."
"Resort areas and tourist destinations in Mexico generally do not see the level of drug-related violence and crime that are reported in the border region or in areas along major trafficking routes."
The Mexican government takes great pains to protect major tourism areas since this is such a large source of income. To the surprise of many, criminal organizations also tend to stay away from resort areas because the publicity is very bad for their drug business.
Coronado Islands
Yellowtail are very hard to come by currently. There is a small number of them roaming up and down the weather side of North Island, but they just don't seem to be interested in biting anything with a hook in it. These are showing in the lower third of the water column in 90- to 140-feet of water.
There was one caught that we know of lately and it was caught on a Salas scrambled egg 6xjr yoyo iron off a sonar mark near Pukey Point.
For mos,t it is all about rockfish and you can find good numbers of those just to the north of North Island and to the south and southwest of South Island out near the 71 Fathom Spot.
…Fishdope.com
Ensenada
Still a few yellows for the persistent...
Sammy Susarrey Amador
San Quintín
Had a fun day spearfishing and rod and reel fishing out at the 6 Fathom and Isla San Martin. There were lots of huge barracuda, bonito and yellowtail plus lots of red crab on the highspots; fish started chewing just after the tide turned. Water was cold -- 58-60-- but didn't seem to slow the afternoon bite. …
Captain Kelly Catian
The holidays and weather = few fishermen here but the ones who have fished found steady lingcod and reds along with a solid sprinkle of home guard yellowtail, big bone and berry. Rosarito Jimmy fished 12/6 with Pancho Palapas. We went 2-for-5 on the 'tails and a solid count of lingcod,fish on! Here's a few photos of their trip. …
Captain Juan
http://www.bdoutdoors.com/forums/threads/san-quintin-bay-slow-but-steady.644482/#post-4241020
Bahía de Los Ángeles
Report pending
Bahía Ascensión
Got to Asuncion on Wednesday and checked into the La Bufadora Inn run by Juan & Sheri. Fished Thursday. Caught 3 yellowtail trolling Rapala X rap Magnum 30's, mackerel color. Checked some of the outside spots but no bites on the yo-yo. Fished Friday and caught 3 on the troll and 5 yo-yoing blue and white irons. …
JP
http://www.bdoutdoors.com/forums/threads/bahia-asuncion-12-2016.644536/
La Bocana
Report pending.
Mulege
Yellowtail baby!!! Sea of Cortez outside of Mulege. Went fishing with friends Chris & Jeannie. I caught my first one on the first drop -- 19 pounds! Jeannie caught a red snapper and Chris landed a yellowtail that tipped the scale at 29 pounds. WHAT A MORNING!!!
Loreto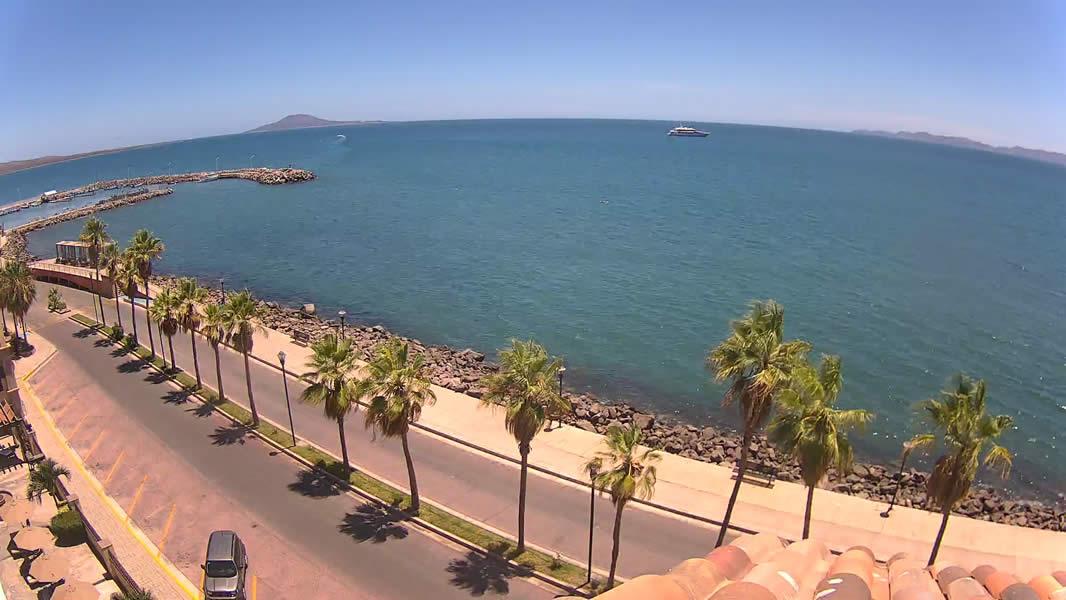 Close to town it has been a week of
bottom fish boredom
.
There has been sporadic action for the pintos and whitefish but the real story has been south of town.
Out at Catalana Island a few boats from Puerto Escondido have been back at the wahoo hunt with some consistent results. "Wild Will" landed four fish each of the four days he fished out there. He did confess to losing two fish for every one that hit the deck.
His other confession was about his secret method and his need to tell nobody........16-ounce torpedo attached two feet ahead of a marlin lure trolled fast and deep. (I must confess that my two biggest wahoo were also caught on some 55mm marlin lures a few years ago.)
Also out of the Escondido Port this week, Ed Hoffman wanted to do a "spell check" on his boat,
"Pacifico".
He wanted to see if his bad luck spell is still broken after last week's big cabrilla catch. That big bass looks to be the start of a great winter fishing season after a barren summer!
His wahoo trip today, out to Catalana turned up a small dorado close to the rocks while dragging mackerel for cabrilla. The next victims of the "wahoo" search and rescue were yellowtail and a fat huachinango.
To top it off, the final fish turned out to be a dorado that looks to be the largest caught in Loreto all summer season -- close to 25 pounds.
Near Danzante and Monsarrat Islands we spotted more solo dorado and several huge rivers of red krill that will be engulfed by the soon-to-arrive big whales (blues, fins, humpbacks and a few others- sei and/or possibly pilots whales).
Water temps still running 70-72 degrees and getting cloudy.
This coming week it's forecast to be windy but we will need to be hooking something good for the Christmas fiestas! …
Rick Hill, Pinchy Sportfishing
Cast N' Reel Charters went out North of Isla Coronado looking for some big marlin and ended up with a few striped marlin. Stopped by the 50 on the way back in a landed a few yellowtail. …
Jay Yadon
http://www.bdoutdoors.com/forums/threads/fishing-report-for-12-11-16-in-loreto.644645/
Magdalena Bay
Got down on top of Thetis and all hell broke loose! Had a mile-long stretch of water where you could see 10 billfish at any given time on bait balls…
Andrew McLeod
http://www.bdoutdoors.com/forums/threads/trip-south-aboard-northwind.643879/
La Paz
Report Pending. …
Jonathan Roldan, Tailhunter International
East Cape
Report Pending. …Van
Wormer Resorts
The gill nets must have missed this one. Taken on my only cast at the South jetty at the Marina in the wind and 5-foot swell on a 6-wt. rod, 12-lb. tippet, #2 charteruse/white Clouser, after a 20-minute fight in the rocks -- live release!! The ONLY bite of the day for Candida and me! ~
Nothing doing on the beaches from La Ribera to the Lighthouse - very few gamefish, zero bait of any kind! The tiny, 1/2 to 3/4 inch sardina I used to count on are totally absent. A very few green jacks, okay amounts of palmetta, and everything else is gone . . . no sierra, no ladyfish, no small roosters, nothing. Just thought you should know. …
David Lee
San José Del Cabo
There were some much larger tuna, to over 150-pounds still holding on the Gordo Banks, though the only fish that were being hooked were by Gonzalo Castillo and crew fishing the twilight bite, as the sun was setting, one local panga came in with three tuna in the 150-pound class on Thursday evening.
There are now large concentrations of mackerel, with sardineta mixed in, being found several miles off of the San Jose del Cabo hotel zone, this is always a favorable sign that this food source will attract more gamefish, most notably striped marlin and dorado. So far we have seen a few dorado and marlin in this area, but no significant numbers. We are also coming off of a bright full moon, which can cause feeding habits of gamefish to change. Ocean water temperature has been averaging in the 75 to 77 degree range, which is still a few degrees higher than normal for this time frame. Water clarity was greenish on the grounds north of Punta Gorda, depending from day to day where you were, some areas were off colored, though blue water was also found near these same grounds, currents moving through, changing daily, a lot depends on how persistent the north winds is. The annual whale migration is behind schedule this season, same thing happened last year, we do expect to start seeing more numbers of both humpback and gray whales soon.
Anglers were using strips of squid to target the yellowfin tuna, Punta Gorda continued to be one of the more productive areas, yellowfin tuna in the 10 to 30-pound range were schooling on these grounds. Some days the fish would not bite until later in the day. There were porpoise found a bit further from shore that were holding yellowfin tuna as well, charters were chasing these schools down and dropped strips of squid and hooked similar size tuna.
This week there was good action on red snapper (huachinango), found close to shore off of Punta Gorda, same place where the yellowfin tuna bite was, the snapper were hitting on the strips of squid and ranging from 4 to 10 lb., mixed in were some triggerfish to 8-pounds as well as a locally rare sheepshead of about 24-pounds. A few scattered wahoo on these same grounds, though not many are being landed, an occasional fish to 40-pounds. As the moon darkens and if conditions remain calm enough, we do expect for the wahoo to go on another bite…
Eric Brictson, Gordo Banks Pangas
Los Cabos
December Blues
(
Disclaimer: Before reading this, we would like to reiterate that Pisces DID NOT catch this fish!
We understand that many would have preferred that this fish was released. Catch and release is always promoted on our charters!)
Tracy Ehrenberg
—
at Pisces Sportfishing
We got a call from the dock yesterday afternoon with somebody telling us they had seen a giant marlin. We were a bit skeptical until the caller sent us a photo of the fish being dragged out of the marina, dwarfing the two guys handling it. We told the caller to keep an eye on the fish, follow it, and find out more.
It wasn't long before we were in touch with Victor Johannsson, a 60-year-old farmer from Montana. He told us that he owned a boat called
Reel Machine
and that he and his captain, Enrique Sandoval had gone out to test the boat after some recent repairs.
They headed up the Pacific and put out lures for dorado, hoping to catch something for dinner, while trying out the boat. They were near Margaritas -- no more than a mile offshore -- when a something slammed the green and black dorado lure they had out.
Victor told us, "We knew we had a marlin but had no idea of how big it was, pretty much until we had it to the boat." Captain Enrique went on to add "The fish jumped after ten minutes and the angler worked to bring it to the boat on 40-pound test for about an hour and a half."
"The deckhand stuck the fish with the flying gaff, but got it in the tail, which shredded, so the fish was about to be lost. I jumped down from the fly bridge and sunk the other gaff into the fish where we struggled to boat it. I noticed that the fish was trailing another black and green lure -- not ours -- attached to about 300 feet of 80-pound line, so somebody had already fought and lost this fish."
Back at the dock the magnificent blue marlin was weighed and found to be 772 pounds. Victor Johannsson, the angler, stated "That was the biggest fish I ever saw or caught."
It is interesting to note that most of the really huge fish in Cabo are caught out of season
; in fact the first week of January usually yields a fish in the 500- to 800-pound category, perhaps a little earlier this year, due to the warmer weather and sea temperatures.
For our fleet the largest number of dorado was taken by the
Pisces Adriana
. Captain Nicolas Winkler put these clients from Phoenix, Arizona on 10 dorado out at Pozo de Cota.
We also saw a lot more small game this week, with a healthy mix of jack crevalle, roosterfish, grouper, and amberjack.
Marlin catches were also very good, with all landed being striped marlin. Our largest number of fish per boat were all caught and released aboard the
Pisces Tracy Ann
. They had 10 striped marlin of around 100- to 120-pounds for their anglers from Kent, Washington. …
Pisces Sportfishing
We are starting to see a minor drop in the area water temps along the Pacific side, flowing southerly toward the end of Baja from the Magdalena Bay area; that may have some bearing on the past year's "El Nino" warm water conditions all along the Pacific Coast areas.
Cabo Climate: A warm and sunny week with a few passing clouds and great weather conditions. Day temps holding at 85 and nights at 60.1.
Sea Conditions: Temperature break is about 10 miles above the Golden Gate Bank as it falls into cooler water in the lower 70s and climbs to 76-78 degrees from the beach and outside the Golden Gate Bank and on down to Jaime Banks. Jaime Banks to Chileno and on up to Las Frailes, all at 77 degrees. Surface breezes flowing mostly from the southeast at about 9 mph.
Best Fishing Area: The Golden Gate Bank and into the beach areas, within 1 to 3 miles off shore and the Jaime Banks' area.
Best Bait/Lures: Live baits, (especially mackerel) and rigged baits were working very well for the billfish and dorados.
Bait Supplies: A good supply of both caballito and mackerel at the $3.00 per bait rate. …
Larry Edwards, Cortez Charters


Colorado angler scores on a December dorado with
Jeff DeBrown, Reel Baja
Last edited: