May 11, 2011
974
563
Name

Gary Graham
Boat

Watercloset
Baja Bytes Weekly Overview
Friday, August 14, 2015
Gary Graham
​
Que Pasa

IMPORTANT NEW INFORMATION as of May 27:Please see the Mexican Fishing Info page for required permits and forms for fishing in Mexican waters.

The Mexican Navy is going to start requiring passports for everyone on board to receive an FMM. All private boaters and passengers will need to carry their passports with them at all times while in Mexican waters where an FMM permit is required!


Mexico is very serious about this! Don't be the first to get busted and dragged down to Ensenada. …fishdope.com

Coronado Islands
No report.

Ensenada



Fermin Mercado and crew headed out real early in his Boston Whaler, twin mercury outboards, for offshore fishing after he heard our reports and began trolling rapalas, blue mackerel and sardine, 15-ft. dive with 60-pound fluorocarbon leader, towards the tuna pens 20 miles straight out from south point of the island Todos Santos. The first bite they had was southeast of Soledad Bank. The reel howled as line disappeared from the reel. Luck was on their side as the treble hook was on the outside of the approximately 60-pound wahoo's mouth, preventing the leader from being cut by the sharp teeth. …Edgar Sanchez, Coral Marine Store

San Quintín,



Another great trip to SQ. Towed our boat down from SD without issue and stayed at the Old Mill; fished with our good buddy Captain Juan on Friday to give the white seabass a shot inshore. Trolled the crocks and did that whole deal for nada. Apparently the bite had been on and off .. off this day. We decided to hit the highspots for other action. My brother caught a nice yellow and lots of the usual good SQ fishing for lings, rockfish, whitefish, etc.

Saturday I decided to run outside to the warmer water and it paid off. Several nice big dorado, and LOTS of small football YFT. Most released, several for sashimi!

Water temp on the outside was 74 degrees, opposed to 60 degrees on the beach. Few paddies, but lots of life. Dorado were taken trolling. …Cap'n Dan

http://www.bdoutdoors.com/forums/threads/san-quintin-dorado-tunas-and-tails.596843/



Captain Juan Cook, goat farming…

Been slow....mostly yellows, few white seabass....water in mid-60s. Had wind all week. Some yellowfin tuna, mostly on porpoise, paddy's have yellows and very small dorado…Captain Kelly Catian

Bahia of Los Angeles



Weather is calm 91* 57% humidity water glassy..It appears it's going to be another great day! Rich my hubby just left to try to make bait but there really hasn't been any for a couple years. Then he's off to alcatraz island.

He took the boat out for a test run and he caught 2 dorado 15 each. So will see how he does today…Catalina Gillett

Cedros Island



Soon after the groups arrival at 2:00 p.m., they went fishing for a few hours since it's our thing to give them the same day fishing … pretty good catch for the first half day of fishing. …Jose Angel/Cedros Island

Bahia Ascension



Just returned from Asuncion and the fishing could not be better! We caught our fill of yellowtails (and that's taking to account we lost quite a few fish to sharks and sea lions). Right now Asuncion is the place to be for great yellowtail action ….Rudy Nozot

http://www.bdoutdoors.com/forums/threads/fishing-is-great-in-bahia-asuncion.597822/

La Bocana

No report. ...Juanchy Angular

Loreto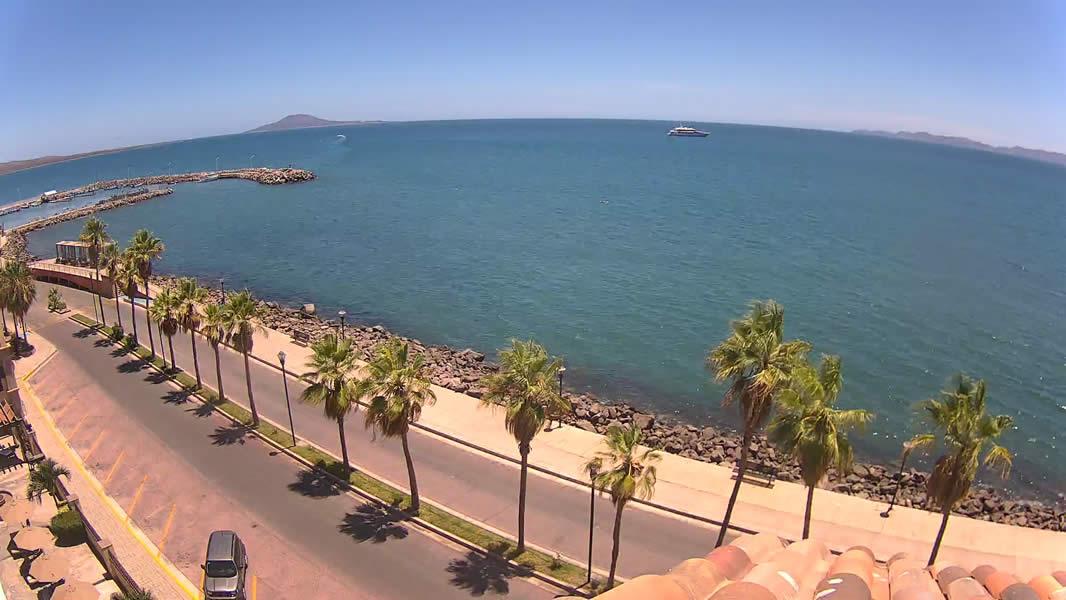 The California drought down here in Loreto is not about water, it is about the lack of dorado and other summertime fun-fish!

As far as rain goes, we are having a good year with our local mountains receiving a few days of showers every week. El Nino is all about the above average/about normal water temperatures out along the Pacific coast which draws warm water from down south as far north as San Francisco.

The water here in Loreto is hot! I have seen temps close to 90 degrees. That is surface temperature but I must report that the water below is downright cold.

There is a big difference in the temperature at sea level and ten feet down. Our snorkelers and scuba divers comment every day about the cold spots and freezing currents.

The fishing reflects those conditions, too. Down deep it is still a consistent catch of 15- to 28-pound yellowtail. The same bait and high spots we have been hitting all year are still kicking out 'tails.

A weekend dorado tournament turned up a poor showing of dorado at least the bigger models. Again we had a tournament with the winning fish at 31 pounds and all the other entries weighed in at 12 to 15 pounds.

Sardina and mackerel both did the trick for the smaller dorado with some only twice as big as the bait.

The one big fish came from out off the coast north by the "Mangle" high spot. This area is normally rockin' and rollin' for big fish this time of year but not with these water temps.

Even the coast line has cooled off with fewer dorado in close and few roosters working the surf line.

"El Nino" and "the full moon" are always good "go to" explanations for the ups and downs of fishing. It's anybody's guess what goes on with Mother Nature from day to day… Rick Hill, Pinchy Sportfishing

La Paz

No report…Jonathan Roldan, Tailhunter International.

East Cape


I don't think many will argue that this has been a crazy year. Seems like we never had a winter and went from fall straight into spring. In May we experienced two Cat 4 hurricanes and had to cancel a few fishing days because of the nasty weather. Chubascos in May are unheard of around these parts but like I said it has been a crazy year. Since that time there have been another 9 named storms pass by in the Pacific. We have been fortunate that none of that weather has been a threat to Los Cabos. In fact, since May we have had very few windy days and the sea of Cortez has been flat. photo by…Mark Rayor, Team Jen Wren


Ira Yesselman found this nice sail, one of the many found traveling in packs as the sea temps climb… Rancho Leonero.
http://www.bdoutdoors.com/forums/threads/east-cape-bisbee-tournament-releases-62-billfish.597497/
San José del Cabo
The main species now being targeting locally has been the yellowfin tuna, supplies of sardina are now becoming more scarce and with surf conditions now increasing and coinciding with early morning low tides, we expect this bait resource will become even more scattered in the coming weeks. Many anglers are searching out other bait options, local super markets have been selling slabs of giant squid and this has been one of the more productive options available for drift fishing the tuna.

The consistent tuna bite on the Iman Bank has continued, in recent days the action turned on best later in the morning, most of the yellowfin caught off of these grounds were ranging in the 6 lb. to 50 lb. class. The spot where a handful of very very large yellowfin tuna have been lurking is on the Gordo Banks, with three more tuna of 300 lb. or more landed this past week.

Not any significant numbers yet for these larger cows and the bite for the smaller grade tuna also becoming a little less productive, this area has had heavy pressure now for three weeks, also water clarity has been greenish due to Pacific currents pushing this direction and this seems to have slowed the action. Ocean temperatures remains in the 86/87 degree range, chances are that it will stay in the upper 80's until the early fall season.

Billfish have been scattered, trolling available larger baitfish around the Gordo Banks has been one of the best techniques for having chances at sailfish, striped, blue and black marlin or the cow sized tuna, which are now all hanging around these grounds, so you never know what you might hook into on any given day. Trolling with skipjack, bolito and small yellowfin tuna are all proven big gamefish producers, though this is the type of fishing where a lot of patience is needed. With hook ups on these fish being few and far between, more charters have been concentrating around the Iman Bank, where there has been better chances at catching more numbers

No really consistent bottom action going on now, a handful of snapper/pargo species, an occasional amberjack, dogtooth snapper, cabrilla or grouper, strong currents has made this structure action more difficult and at times even when the currents slacked, the fish just did not seem to be very active..…Eric Brictson, Gordo Banks Pangas.

Los Cabos



Brandy and Brian from Atlanta, caught this beautiful 163-pound yellowfin tuna aboard Valerie just outside the Cabrillo spot. …Pisces Sportfishing.



A 250-pound black marlin was caught and released recently aboard the 55-foot Flora T by Jay, Adam, Jacob, Leo, Simon and Teresa from Long Island, Calif. …Pisces Sportfishing.

The billfish bite was on its way back up for the Cabo fishing fleets this past week with the better bite ranging from the Herradura to the 95 Fathom Spot and on up to the 1150 Fathom Spot, with the latter area better for the black and the blue marlin catches.

Cabo Climate: A mixed sun-cloud week with thunder showers for Sunday. Air temps varied from 78 nights to 96 daytime highs and a 59% humidity level. Bring hats, sunglasses, suntan lotion and plenty of bottled waters.

Sea Conditions: Surface breezes were mostly tropical and flowing in from the westerly directions, ranging from near calm to 15 mph. Sea temps very warm on both sides of the peninsula and varied from 87 to 89 degrees with the cooler waters on the Pacific side. Water clarity on the Pacific side is mostly off-colored greenish tinted and the off-color continues southerly to Cabo Falso and offshore 8 to 9 miles, around to Los Frailes and about 6 to 7 miles offshore. …Larry Edwards, Cortez Charters
Last edited: