May 11, 2011
975
566
Name

Gary Graham
Boat

Watercloset
Jun 11, 2019 by
That Baja Guy-Gary Graham
Cow sized yellowfin arrive early as the striper bite at Baja tip to East Cape reaches triple digit proportions. While the fly flingers revel in best big roosterfish bite in years.
Que Pasa
Tuna Fever at Baja's tip
Great day on team Retriever, 257-pound yellowfin tuna. What a crew!
Now we are talking!! It is 234-pounds of sashimi! Good job Luis and Luis on JUKATE
…Van Wormer Resorts
Tijuana Bull Ring
Calico's are biting a little bit, and there's even an occasional white seabass cruising through the kelp, but without any current, it'll be tough to get much going. Shallow water rockfish are biting ok, but that's about it otherwise.
Coronado Islands/Rockpile
Over the last few days, the weather side of South Island has been consistent in kicking out brief flurries of yellowtail when the current gets moving a little bit. Lately, that's been around midday and into the early part of the afternoon. The water is still on the green side, but the yellows are there anyway.
Trolling Rapalas or slow-trolling sardines are working well, and you can also drop yo-yo iron or throw surface iron on meter marks that you run across while trolling.
Sea lions have been a problem, so use heavier gear to get the fish to the boat quick. You may need to ditch the slow-trolled sardines and switch to plugs if they start hounding you.
There are also some bonito and yellowtail schools filtering in below the Rockpile down the Finger Bank. Work the western edges of the bank along the dropoff and watch for terns and breezing fish throughout this zone. The yellows aren't biting well, but when the bonito get foamed up under terns, they'll eat flylined fin bait and small jigs. They're nice big 6- to 14-pound models, too…
fishdope.com
226-302 to the Corner
Once again, this zone continues to see hit-or-miss fishing. There are big stretches of empty, barren water and dry kelp paddies, but a few boats are still finding little pockets with a random yellowfin jig strike or two or maybe some bluefin meter marks at 150- to 300-feet. This is still the "big bluefin" zone with some very nice 100+ pound fish taken here lately, but it's almost exclusively a deep meter mark deal. The 32 30 x 117 46 to 32 38 x 117 53 area will get you into a large zone to work with little pockets of marks here and there.
Many of the bluefin in this zone are sonar fish, and the biters are coming on 50-pound fluoro with a 4- to 6-ounce torpedo sinker rubber banded to the line about four feet up from the small 1 to 1/0 circle hook. The sport boats that can dump scoops of chum on meter marks have gotten them to come to the surface at times to eat a double-trouble kite rig and an occasional fly lined sardine on 50- to 60-pound gear. For the most part, however, you'll need to drop your bait down to the fish if you don't have a ton of bait capacity.
Most of these yellowfin are troll fish with only a few bait fish. They are biting Halcos, cedar plugs and feathers. Black/purple and Mexican flag colors are working well, along with classic blue/white.
Also, be on the lookout for kelp as there are some around that are holding yellowtail though the ones that are holding are few and far between.
475 Knuckle/Upper Hidden Bank/Hidden Bank to outside Todos Santos Island
Some dense fog and breeze made spotting conditions tough this morning, but a lot of the surface signals have been better in the afternoon the last few days. There are some nice schools of 30- to 60-pound grade of bluefin in this zone, with an occasional yellowfin, but not nearly as many as to the south. You may also find an occasional spot of bigger 100- to 130-pound bluefin here as well.
The pattern the last few days has been for bluefin to show as meter marks from 150- to 300-feet in the morning; then they come up and breeze or foam up later in the afternoon.
The meter marks have been biting a little better as the surface fish have tended to sink out when you approach them, but if you get on the right school and chum heavily, you might get it to stick to the boat.
Inner Banks/238/295
Not much attention on the western part of this zone around the 295 today, but there are still bluefin and some yellowfin to the east. Around the 238.
Koldziejsoul fished the
T-Bird
1.5 days yesterday and reported in from the tuna grounds:
Started the morning at the Lower 500 with a nice 20- to 30-pound yellowfin bite that lasted a couple hours. After that, we stopped every 30 minutes for a jig strike for 5-10 yellowfin on bait. After the morning, we worked up the line stopping on unwilling bluefin every 20 minutes. We hit some funky green water along the way, but it cleared up around the Hidden Bank, and that is where we struck gold and boated some nice 40- to 60-pound grade bluefin that stuck with us for a few hours — not wide open but steady fishing. We ended up with 54 yellowfin and 28 bluefin for 17 people.
1140 Finger / Lower 500
The Lower 500 area is holding a nice mix of both bluefin and yellowfin.
The bluefin are up on the surface and down from 50 to 200 feet. The bluefin are ranging from 20 to 30 pounds up to the low 100-pounds with quite a few in the 60- to 80-pound class range. Some schools are straight 25- to 30-pound tuna, and some are big straight ones, so it just depends what size you find.
The yellowfin are ranging from as small as 4-pounds up to 25 to 30-pounds and are mostly troll fish with not very many bait fish. You may also find yellowfin moving through in flurries while on a bluefin plunker bite…
Fishdope.com
Ensenada
Rock fish interest fades as tuna move closer to shore…Mara's Sportfishing Ensenada
San Quintin
Sunday at K&M Sportfishing, Spent the morning chasing Bluefin!!! Right out front.
Captain George Catian had multiple breakoffs on bigger 80-100-pound fish before landing these. All on the Iron
Amazing day….we had 100-pound tuna foaming around our boat!
https://www.bdoutdoors.com/forums/threads/tuna-in-san-quintin.718483/
Bahia de Los Angeles
It was a rough day on Saturday, and I didn't catch much on the first day. We used everything, from live bait to all we had in our tackle-box. But Sunday was a lot better; we ended up with 15 yellowtail, five sea bass, and some small grouper…Andy
https://www.bdoutdoors.com/forums/threads/bahia-de-los-angeles-fished-05-25-26-19.717488/
Out fishing with Rossman, Mr. Gordon West, Dirty Jimmy, Cousin Pauly, Mark Da' Spook — the weather is settling down, with lots of good fishing and some fine catches! …
Captain Juan Cook
https://www.bdoutdoors.com/forums/threads/bahia-de-los-angels-the-last-few-days.718574/
Bahía Asunción
Tuna, Tuna, Tuna!…Ross Zoerhoff
Loreto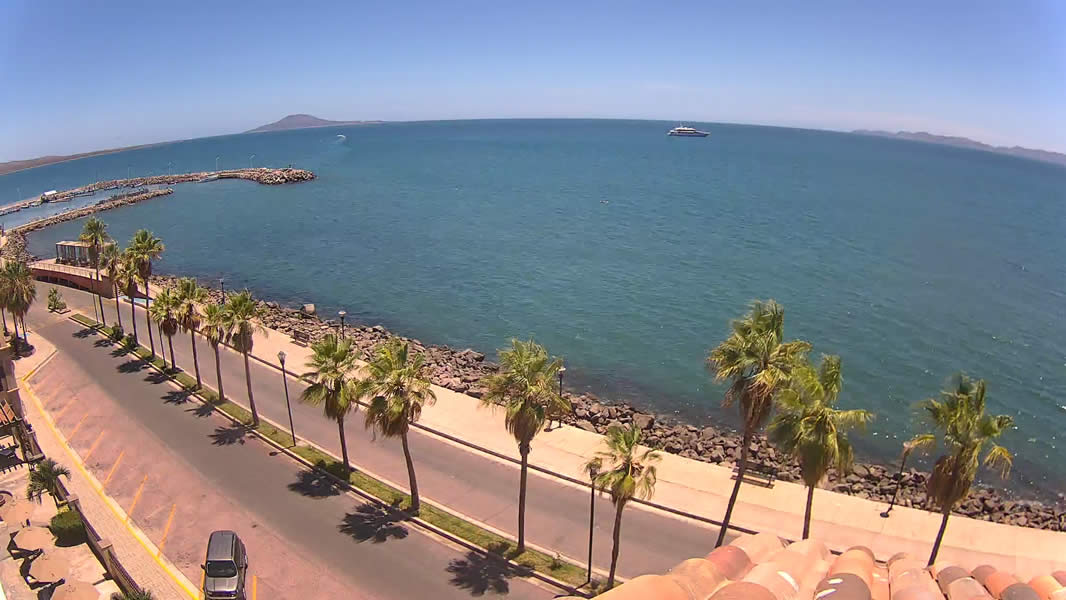 It seems like I get the best info on what's going on "out there" from the scuba crowd!
They report that the water is cloudy with yellowtail along with low visibility due to the little green stuff that lives in the water when the water is cold. The big pargo and grouper are working the boulders at Lobo and Danzante but are very timid, and it's almost impossible to get a photo.
Fishermen, don't make any plans on catching these "dudes." Those I have personally seen at Lobo are the size of a VW bug!
The end of the winter/spring fishing story continues with consistent catches of yellowtail — the average size sliding down the scale to around 12 pounds.
Cabrilla catches are also consistent with their average size sliding up the scale. It's not unusual to see 15- to 20-pound, Class "A" cabrilla on the fillet tables. Sardina have been the key trick for the bigger cabrilla. The 5- to 10- pound cabrilla are still nailing the trolled hard bait in plain silver.
The marine park office has passed out notices of some "no fishing" zones that I have yet to see and digest.
The high spot of "La Cholla" is one place I am in favor of being protected due to its use as a cleaning station for many species.
Updates on the other locations, soon…
Rick Hill
They zoomed into town and fished three days straight to fill a cooler and head back to San Diego which seems more like visiting your local market than sportfishing! There must have been more to it than that?
La Paz
MEXICAN MINUTE LA PAZ FISHING REPORT from Tailhunter Sportfishing for Week of June 2-9, 2019
East Cape
Tuna fishing is red hot! Schools of porpoise were found anywhere from 20- to 40-miles from shore this week. When located, the tuna were hungry and devoured practically anything you put in the water. From cedar plugs to hoochies to Rapalas and squid, all were working to put fish in the boat.
There were huge schools of tuna from football-size up to 45-pounds.
When we hooked up, you could look overboard and see all the swimming tuna under the boat. These conditions present a great opportunity for those who want to throw poppers or flies to yellowfin tuna. There was also the first cow of the year brought in by the fleet so we should start seeing more big ones hitting the docks soon. If you are interested in getting in on the red-hot action and want to fish with Baja's best, now is the time!
Fish Scorpion and El Regalo!
https://www.bdoutdoors.com/forums/t...pe-fishing-is-hot-this-deal-is-hotter.718438/
Van Wormer Fishing Tournament 2019 Schedule – Save The Dates
https://www.bdoutdoors.com/van-wormer-fishing-tournament-2019-schedule-save-dates/
There is a certain kind of excitement this time of year when our "regulars" start arriving for their annual fishing trips. We feel it as much as they do.
The north winds are finally gone, and we are enjoying beautiful weather with water temps in the high 70s.
Hot, sunny days in the low 90s, together with cold beverages, makes for good fishing. We're seeing lots of baitfish inshore, and the roosterfish are chasing them…
Axel Valdez
https://www.bdoutdoors.com/forums/threads/another-great-week.718597/
Puerto Los Cabos
Most all the fishing action is now in the direction of San Jose del Cabo and to the north. The striped marlin bite came on strong this week, as these fish were found spread out throughout the zone, anywhere from two to ten miles from shore. Bait supplies consisted of mainly moonfish, ballyhoo, and some caballito, with lots of smaller skipjack and some bolito found schooling on the fishing grounds. Most of the marlin were striking on various baitfish, though they also hit trolled lures.
After a long absence, we are now hearing of more reports of mostly smaller dorado being seen, with some landed; we did hear of a couple of nice fish found farther offshore that were in the 20-pound range.
Many boats working the yo-yo jigs off the rocks' high spots for Mexican bonito, red snapper, cabrilla, and amberjack, and though this action provided some quality eating fish, most of these fish were under ten pounds. Inshore there were jack crevalle, a few pargo, and roosterfish, to over 30-pounds. The annual migration of the mass schools of mullet has yet to appear, and this is the bait that normally will bring in the main run of the quality-sized roosterfish. Everything seems to be running a bit later than normal this season, including this marlin bite that now is happening.
On the San Luis Bank, anglers are finding chances at quality yellowfin tuna up to 100 pounds. No big numbers yet, but every day we have seen these tuna brought in and all of them seem to be at least 40 pounds with the majority being over 70-pounds. They are striking mainly while drift-fishing with strips of squid — a handful even hit on yo-yo jigs. But this week we saw more tuna action than in the past couple of months, so that is a promising sign…Eric Brictson, Gordo Banks Pangas
Cabo San Lucas
Numbers at a glance: Billfish 88%, Dorado 2%, Tuna 5%, other 12%
.
ALL MARLIN AND DORADO (5-pounds each) WERE RELEASED THIS WEEK
PELAGIC TOURNAMENT:
3rd PLACE PELAGIC DAY 1 (Go deeper #1 with 1300 pts, Tejas #2 Spot)
72ft Viking "TAG TEAM" Capt Dan Lewis
9 Striped Marlin 80-180 RELEASED
Bait and lures
11-50/95 spot
Chad Tremaine
Rob Meredith
A Staggering 261 MARLIN RELEASED BY PISCES BOATS THIS WEEK!
Every day was excellent for marlin on the Sea of Cortez side!. We had the ILLTA Tournament and the start of Pelagic Tournament today. Day One of ILTTA is highlighted here.
Over two days of ILTTA and there were 119 marlin released with only ten boats and three anglers each day. Pretty awesome!
Numbers and percentages of fish here:
SUMMARY
No of Fish No f Trips %
Number of Trips 86 100.00%
Successful Trips 80 93.02%
Billfish 261 76 88.37%
Dorado 3 2 2.33%
Other 66 10 11.63%
Tuna 22 4 4.65%
INFO AND First Day of ILLTA :
Nine striped marlin released for anglers Wayne six, Roger Galindo and Diego Menéndez on Pisces 42-foot Yahoo in the kickoff day of the 79th Annual ILTTA Tournament (International Light Tackle Tournament Association).
The All Release Tournament came into being in 1946, founded by Dr. "Doc" Roy B. Dean. At inception, the tournament was met with some trepidation because tournaments in that day and time were all "on the dock" or "kill" tournaments. Doc's idea was to have competition between teams of three individuals representing clubs all fishing under IGFA rules. These three-man teams would fish separately — changing boats and partners each day of the tournament. It was obviously a superb idea, as it is still going strong.
•The anglers' skills are put to the test, as all utilize specific rules such as same tackle, hooks, and bait. For example, these teams are using only dead ballyhoo bait for all captures; mates are not able to assist the anglers in any way, not even baiting or hooking fish. Pisces is very excited to be a part of this tournament, which has not been held in Cabo for several years now. Watch this space for updates during the week.
Here are First Day Tourney catches aboard Pisces vessels:
•31' Rebecca & Tracy Ann – 6 Striped Marlin Released.
•31' Ruthless & Cabolero – 5 Striped Marlin Released.
•32' Bill Collector – 4 Striped Marlin Released.
•35' Valerie – 3 Striped Marlin Released
Rebecca Ehrenberg, Pisces Sportfishing
Cabo Happy Happy Hour
We fished Tuesday evening into the early night. We were back in the marina by 9 pm.
The bite was absolutely electric. Roosterfish were thick and explosive; snapper were competing for dinner.
I haven't seen so much violent topwater action. At times, this was three-for-one happy hour, with numerous fish sparing their lives from any other boats or pressure. We were the only boat on the water. So much fun and the best part was Captain Jaime up front throwing popper after popper. Captain Jaime on the "Jessica" loves to fish, which is a winning combination!…Charlie Plum
https://www.bdoutdoors.com/forums/threads/cabo-happy-happy-hour-6-4.718142/
Mainland Mexico
San Carlos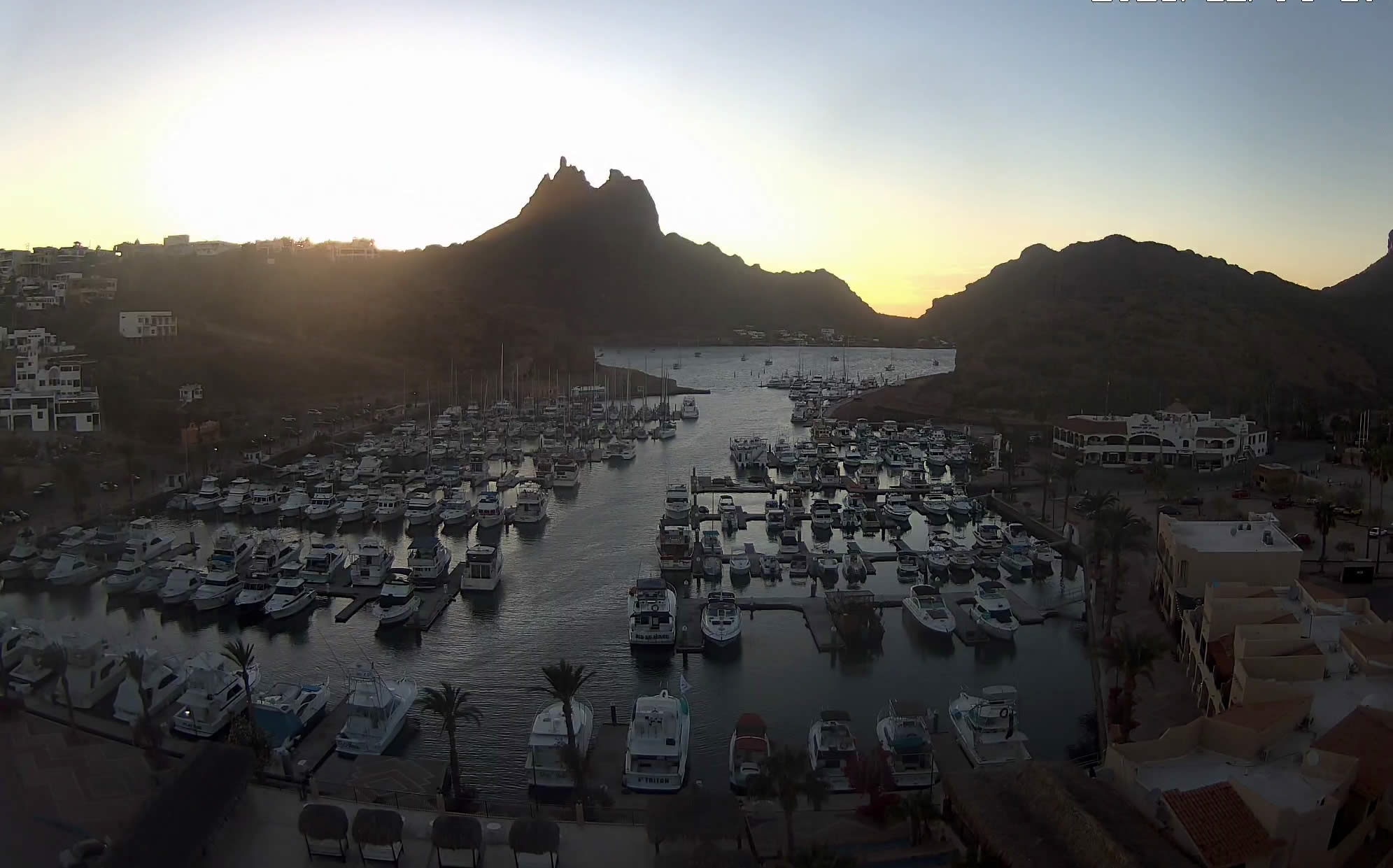 Costa Rica
For epic fishing action and incredible natural scenery, win an all-expense paid trip to Crocodile Bay Resort in Costa Rica!
It's that time again, and we at BD are excited to announce the location of the next "Race To Somewhere" contest.
This year our lucky winner of the random drawing will win an epic fishing trip to Crocodile Bay Resort in the incredible Osa Peninsula in Costa Rica.
https://www.bdoutdoors.com/race-costa-rica-2019-crocodile-bay-resort/