Apr 7, 2004
3,888
3,852
Name

Jim
Boat

Chelsea Rae
I have to laugh because this idea of chloroquine as a potential cure is awesome and just reminds me of what Steve K and I always said when we did the long range trips together and always had a very healthy supply of Gin and Tonic with limes
This is what I would always tell people on a boat as to why I / we were drinking G&T
" The Gin is from Juniper Berries and has anti inflammatory healing properties and it has been known to kill off just about anything that may do you harm from a germ standpoint...the British Navy ruled the world with this in tow. The tonic water contains quinine which helps fight off Malaria and the Lime is and has been known to fight off scurvy which is a problem for sailors/fisherman at sea....so the drinking of G&T is not only refreshing but has great medicinal benefits as well.....Beefeaters or Bombay Sapphire do just fine thank you"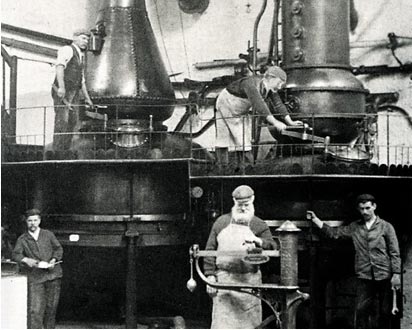 Gin is one of my favorite spirits and I have spent the best part of my time over the past 10 years teaching people about its history, production, virtues and cocktails. I have spoken about the spirit at events such as the International Association of Culinary Professionals and Tales of the...
www.foodrepublic.com
7.
Gin can be used for medicinal purposes
In 1269, the first major mention of juniper-based health-related tonics appeared in a Dutch publication. Ever since, gin has had a history of being used "for medicinal purposes." The Royal Navy mixed gin with lime cordial to stop scurvy, and angostura settled the stomach at sea. Tonic water with quinine was anti-malarial, giving them a great excuse to drink more gin and tonics.
Just wanted to post this Public Service Message for those that are hoping to hop a trip soon....just go prepared and just to settle your stomach.....Bourbon or Crown....neat does the trick in a pinch