"The Roving Angler"
BD Writer
Jun 1, 2006
2,737
453
Name

Tony Pena
Boat

n/a
I hosted a week on the Coral Star mothership from March 20-25 which was notable for a good marlin score, lots of yellowfin tuna and huge roosterfish. Although the marlin fishing had been slow for the Coiba-Montuosa-Ladrones triangle, the Coral Star boats came away with three black marlin from 250, 300, 500 lbs., two blue marlin from 250, 400 lbs.(17-yr old Jeremy Lundberg took the 400 lb. blue and a 300 lb. black), many yellowfin with four over 100 lbs, roosterfish from 20 to 75 lbs. (the big one coming on a live bigeye scad the last half day at Isla Paridas for Floyd Friess), cubera snapper to 40 lbs.(Patricia Gilbreath), dorado to 42 lbs. (Carlos Ortiz), rainbow runner to 30 lbs. (John Vindiola) and a variety of others.
Trolling MoldCraft Softhead lures was better than live bait as most of the marlin hit the plastic very well on the Montuosa shoal and within four miles on the northwest side. A big blue even attacked the tiniest lure in the spread (4 ½ inch Wide Range) intended for tuna and dorado but failed to get the small single hook to hold. Other lures that did hold on to trophy marlin included a pink/white 7 ½ inch SuperChugger and silver/blue/black 11 inch Wide Range. While boats were chasing tuna we stayed with the marlin for a total of 2 ½ days out of the 5 days available and had some good results with three fish taken on my boat including the 500 lb'er that Sabrina released as well as another at 250. When feeding tuna popped up near our trolling spread we brought in the trolling lines on the starboard side of the boat to allow us to cast to breaking fish which was a good technique to get tuna as well as not interrupting the marlin fishing very much.
Popping was the best way to get a tuna hook-up because they would come up and travel fast making it difficult to troll a bait or lure over them. However, making a long cast to the front or side could reach the feeding tuna before they sounded. The tuna averaged 20 to 40 lbs. but there were enough 80 to 120 lb'ers. to keep things interesting. The big 200 lb'ers. have not shown well this season.
The seas were calm this week before the full moon, prevailing blue skies with one refreshing thunderstorm one night at the Bahia Hermosa anchorage at Isla Coiba, sea temp 83.5 degrees and lots of bait ranging from black skipjack (bonito), mackerela (bolillo), bigeye scad (ojoton), sardinas and green jacks (cojinua). At times the spotted dolphin and tuna would work the sardinas into dense surface bait balls that would take cover under the boats making it easy to scoop bucket loads of bait as well as get easy hook-ups with the tuna and other pelagics such as dorado attracted to the slaughter.
Our group of 12 anglers featured John Habants' crew of eight from California as well as Louisiana, Arizona and Germany. The Panama fishing was a great first-experience for most of the group and it was a party atmosphere on the mothership at night as well. Young Jerermy lost three big fish at night hand lining a spool of 80 lb. P-Line that only whetted his appetite to return. That's how Panama anglers are made!
Tony Peña
"The Roving Angler"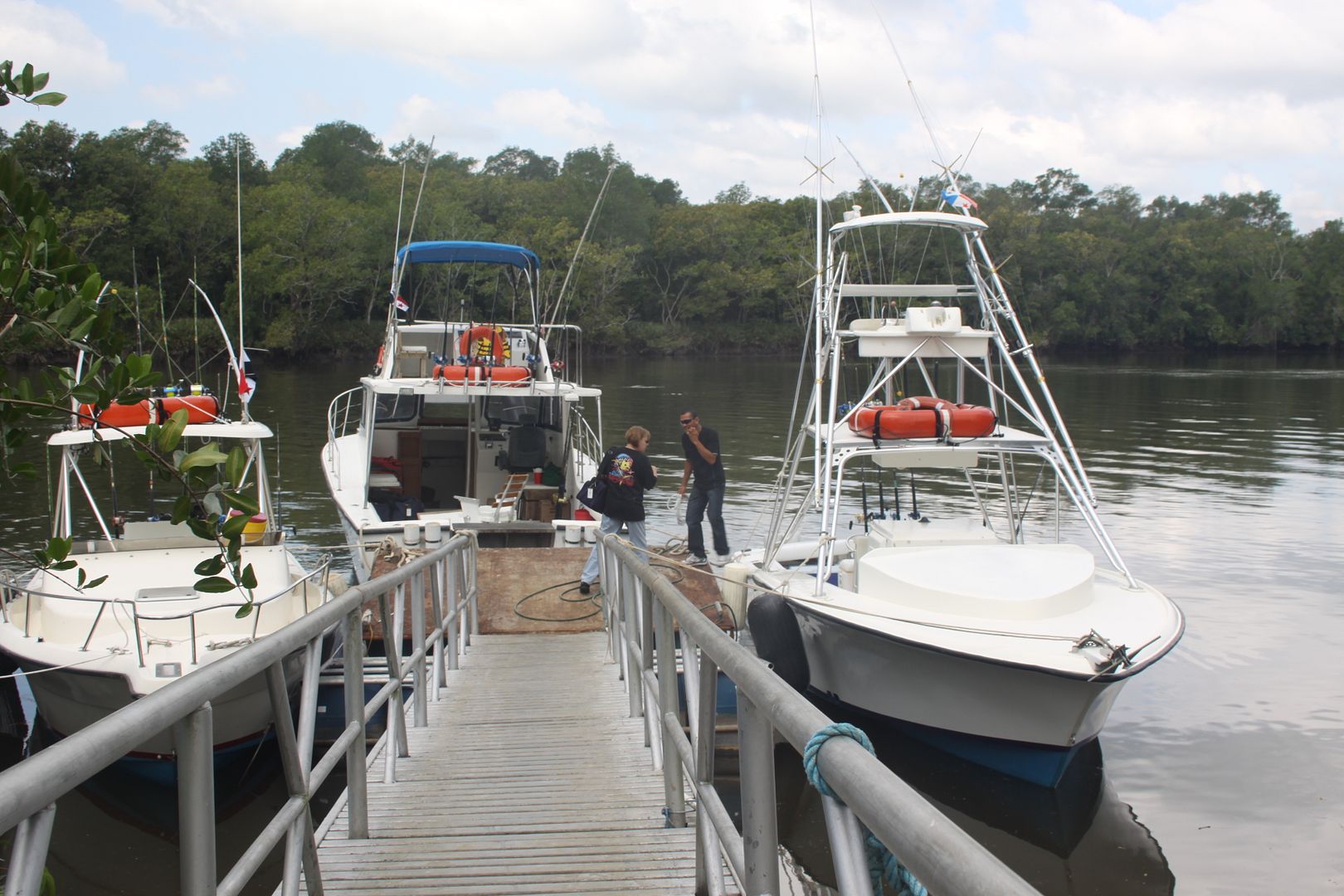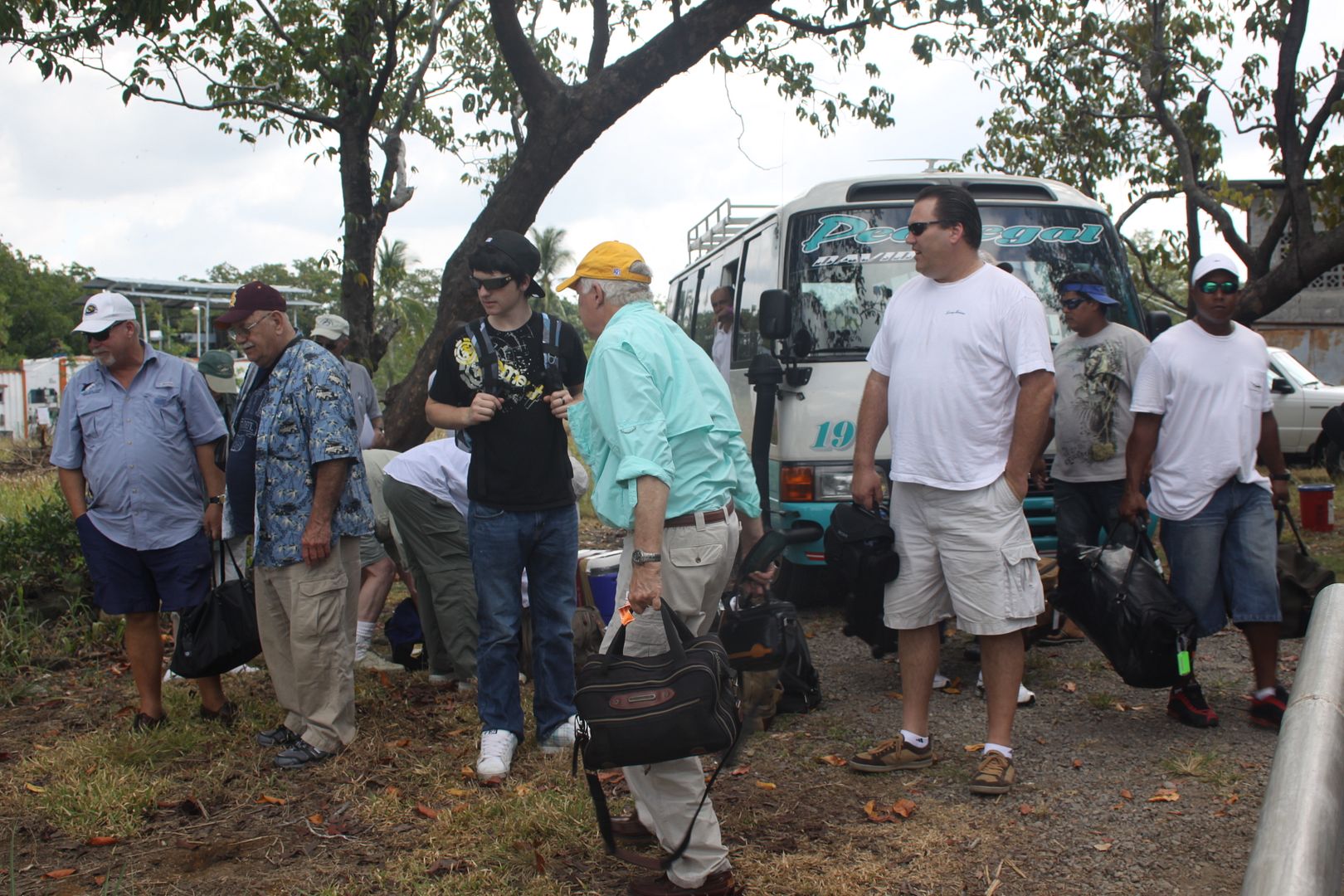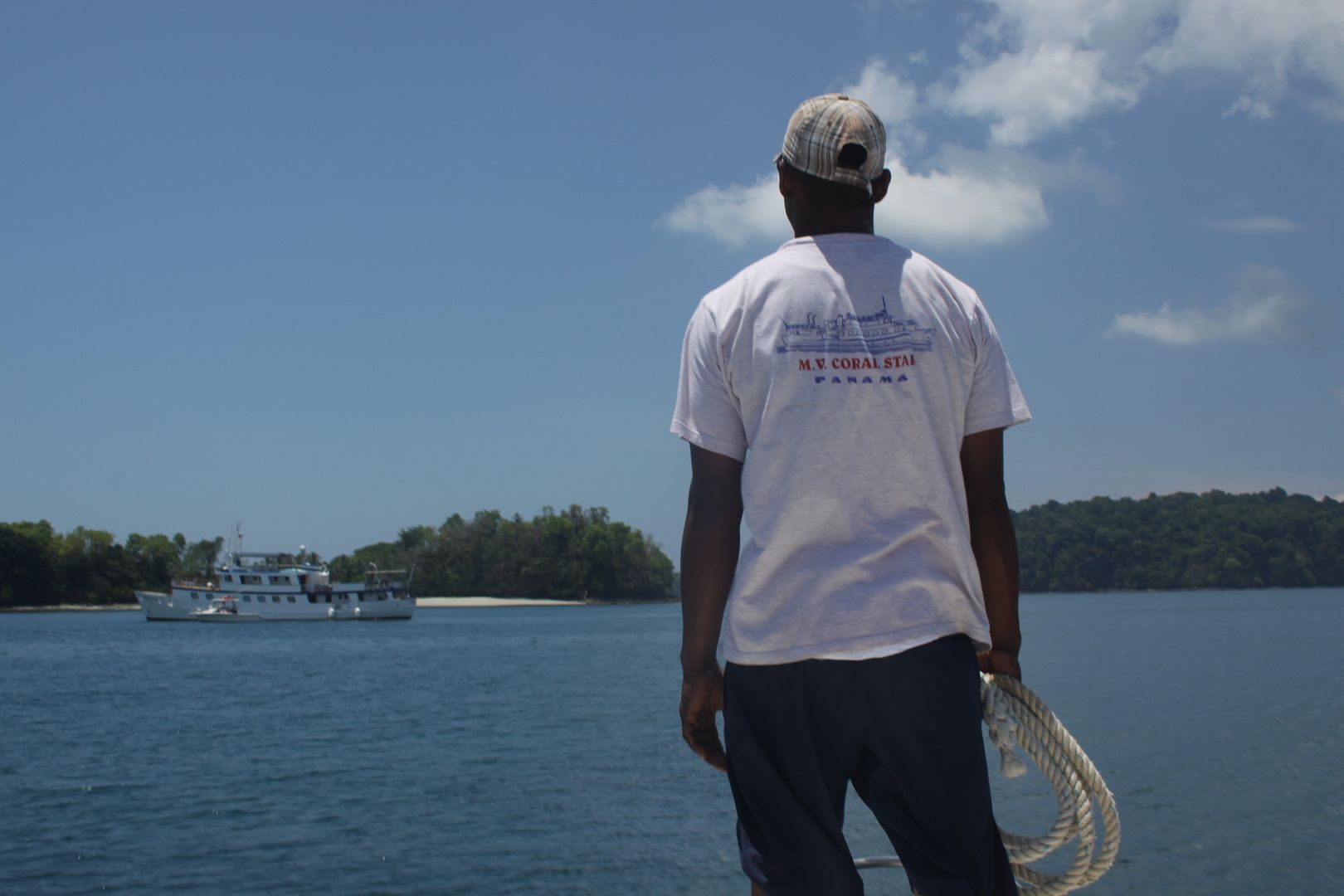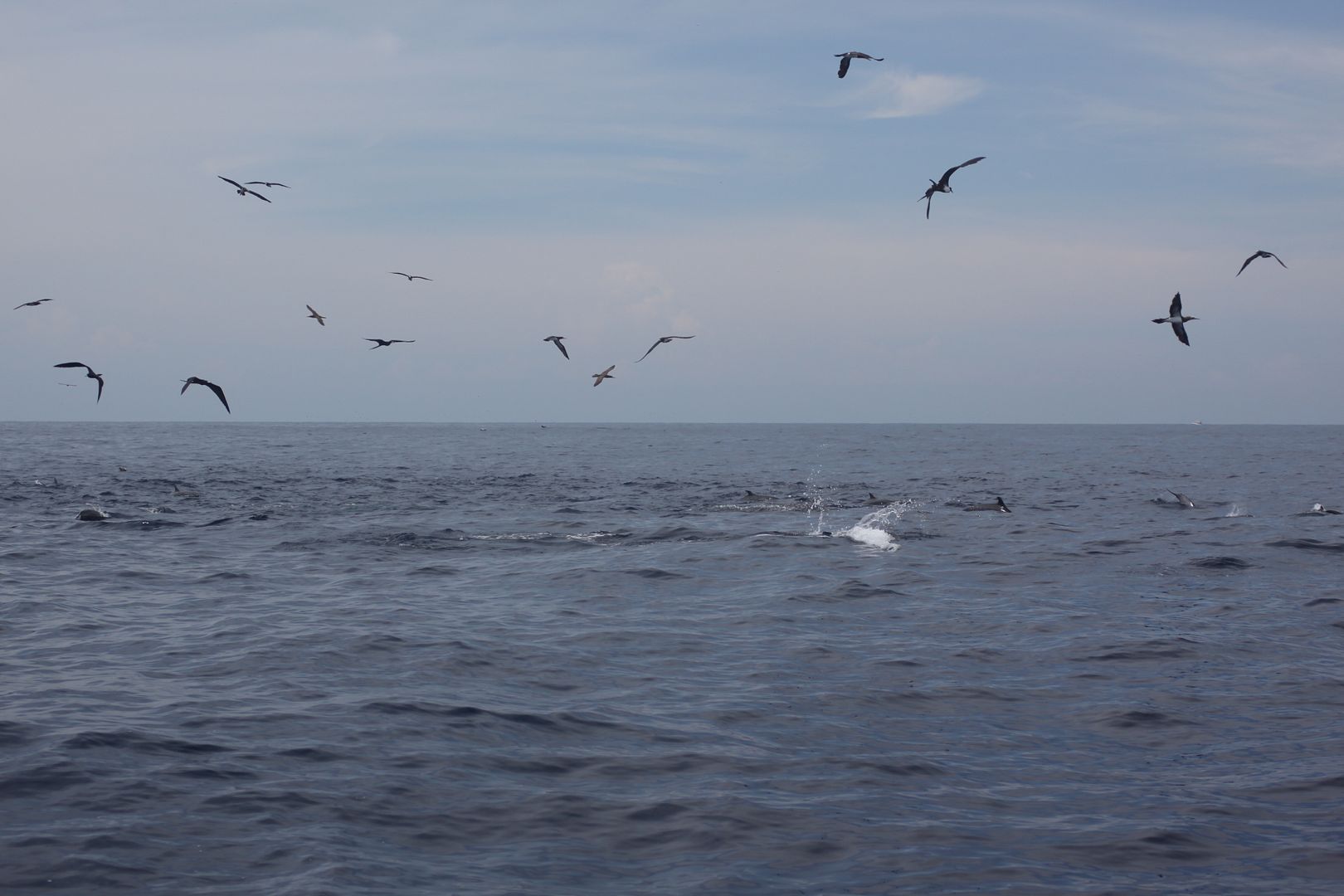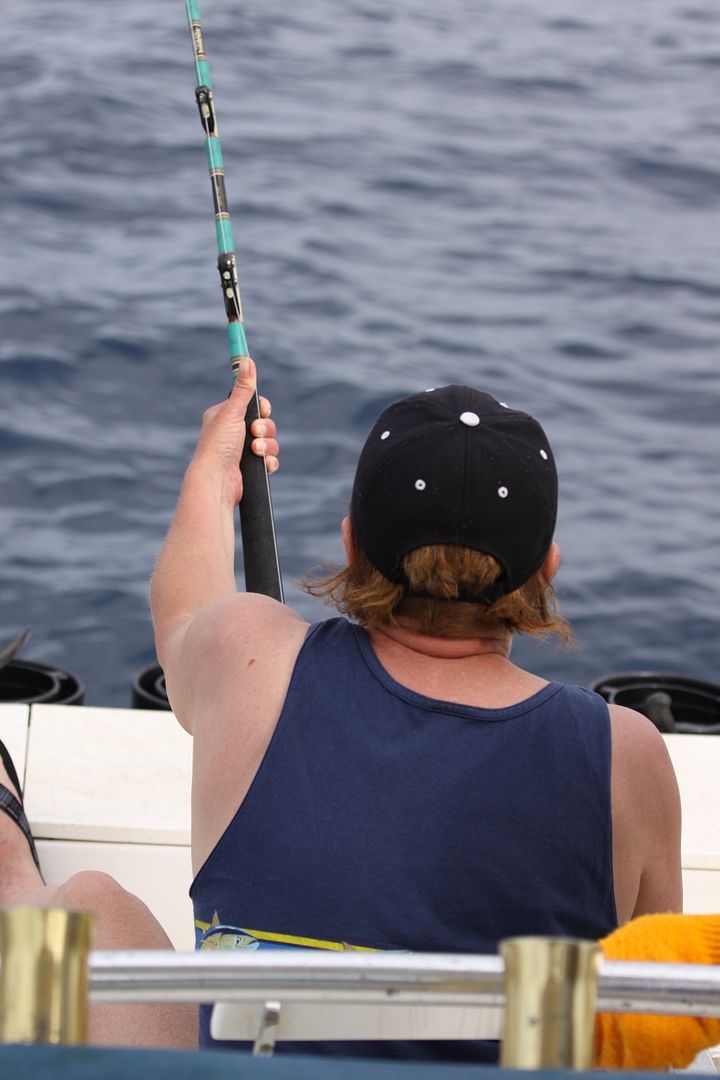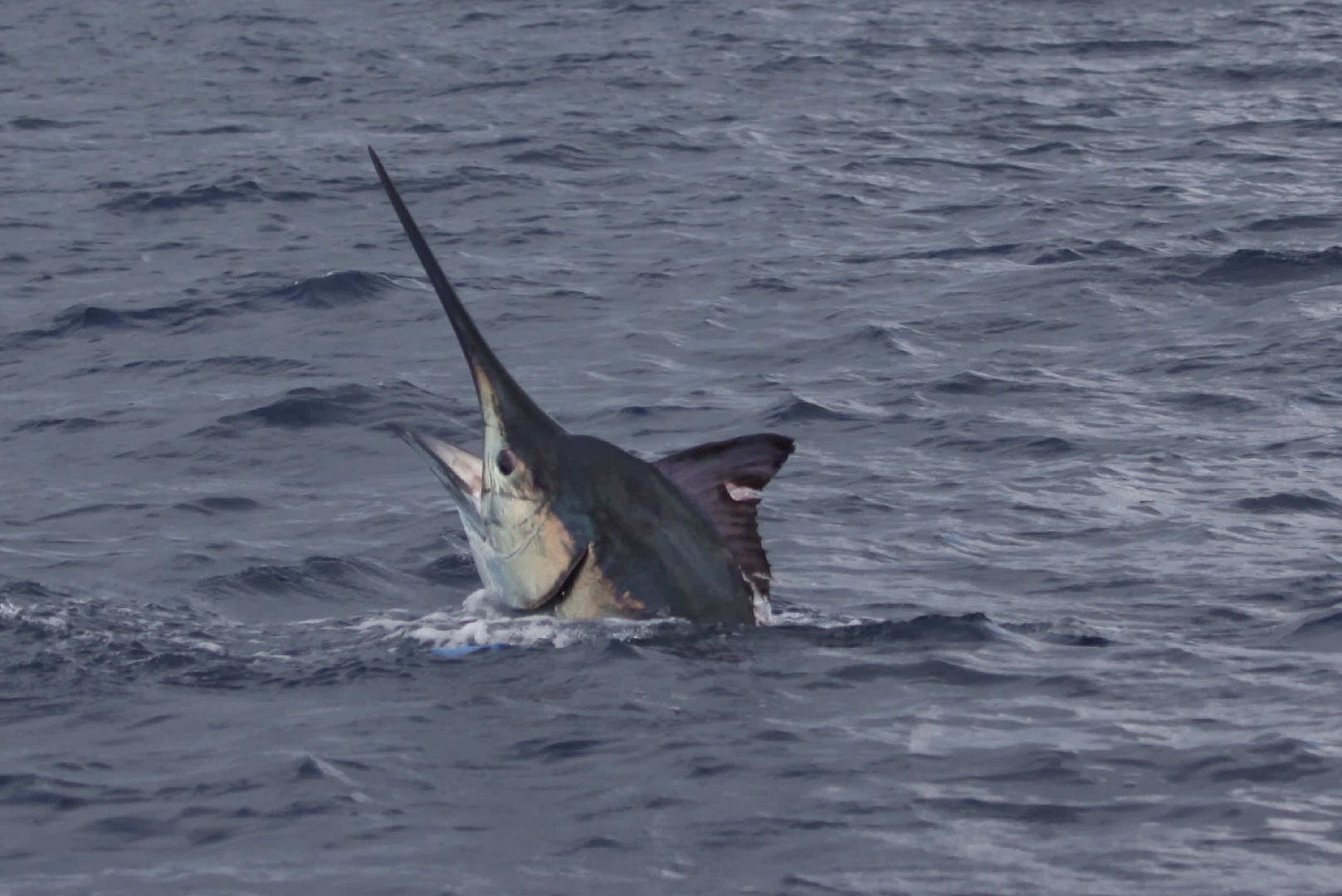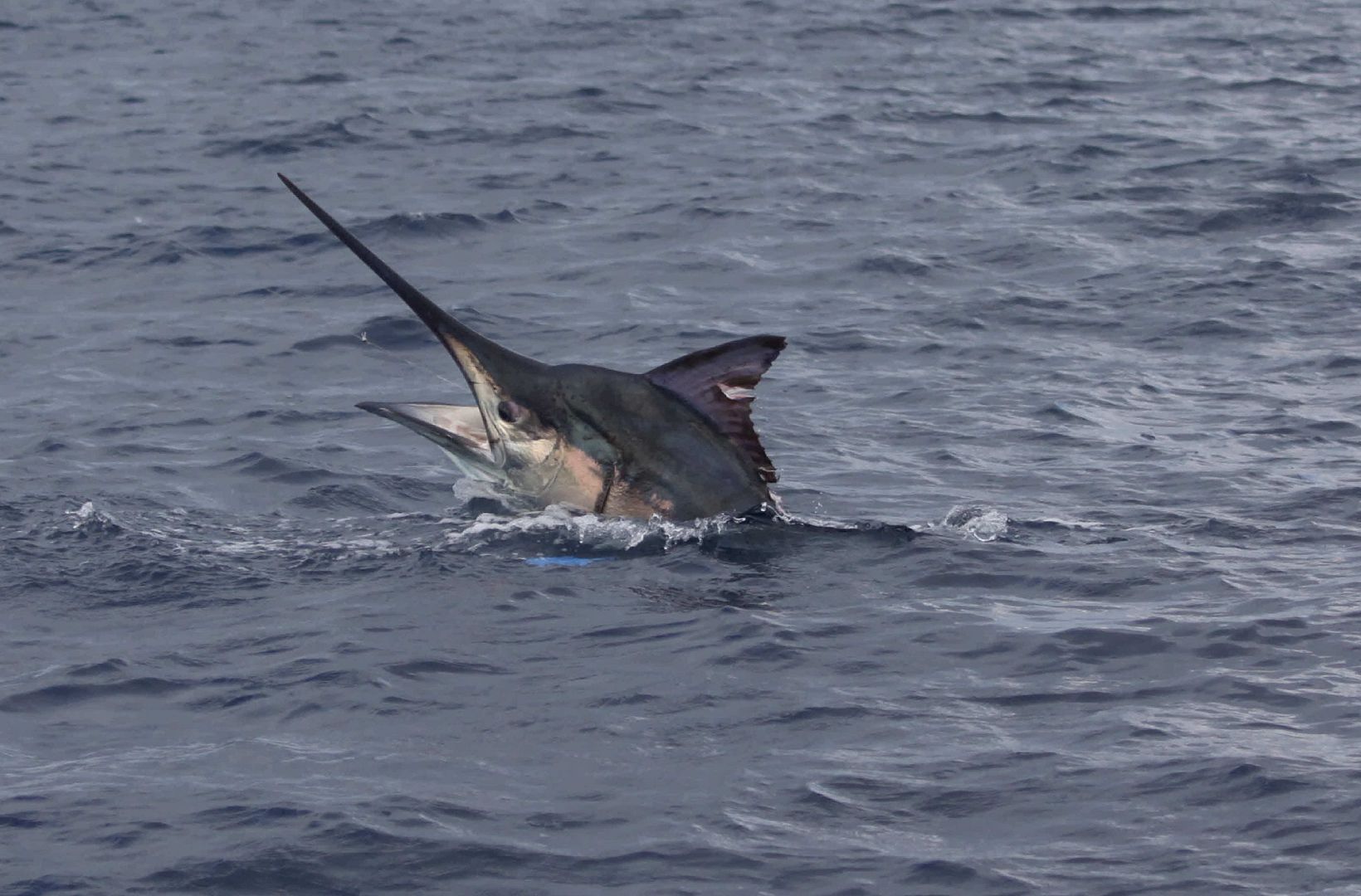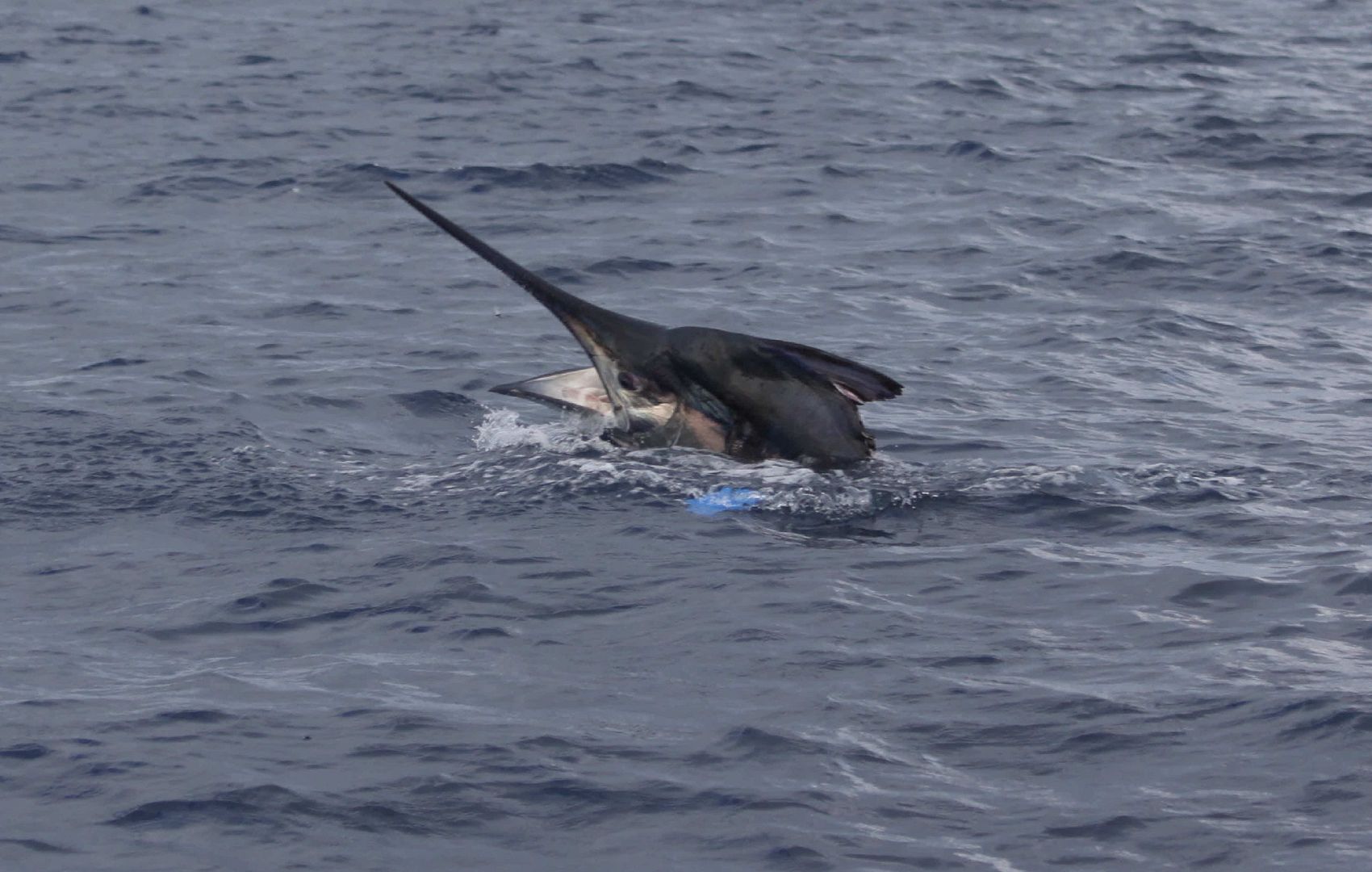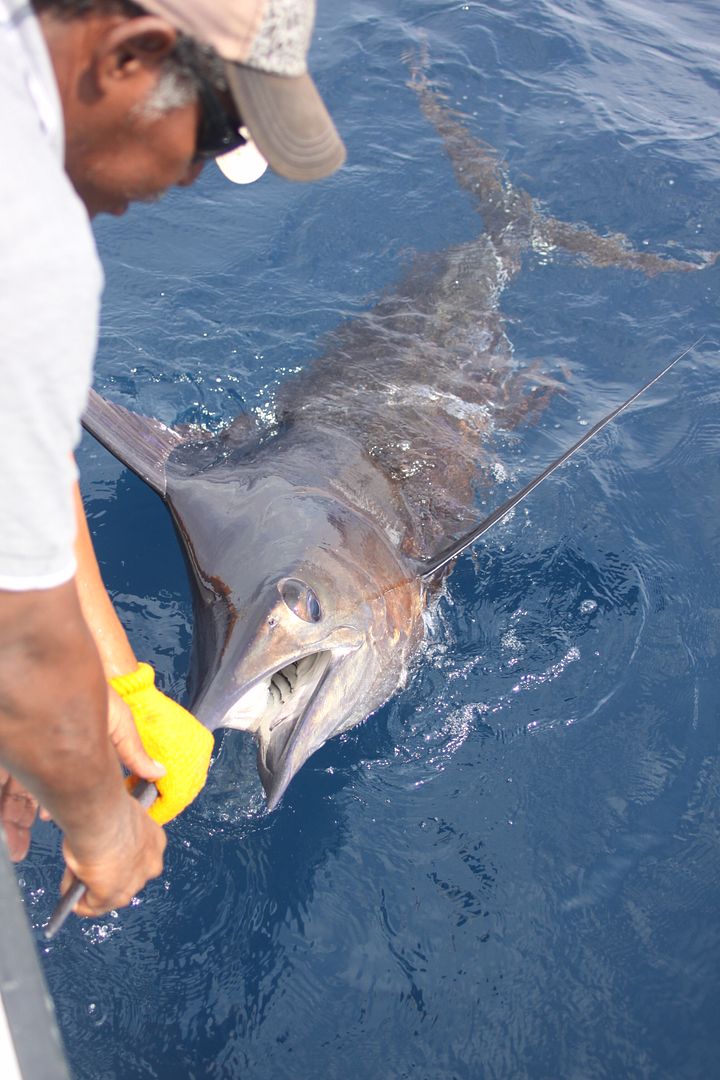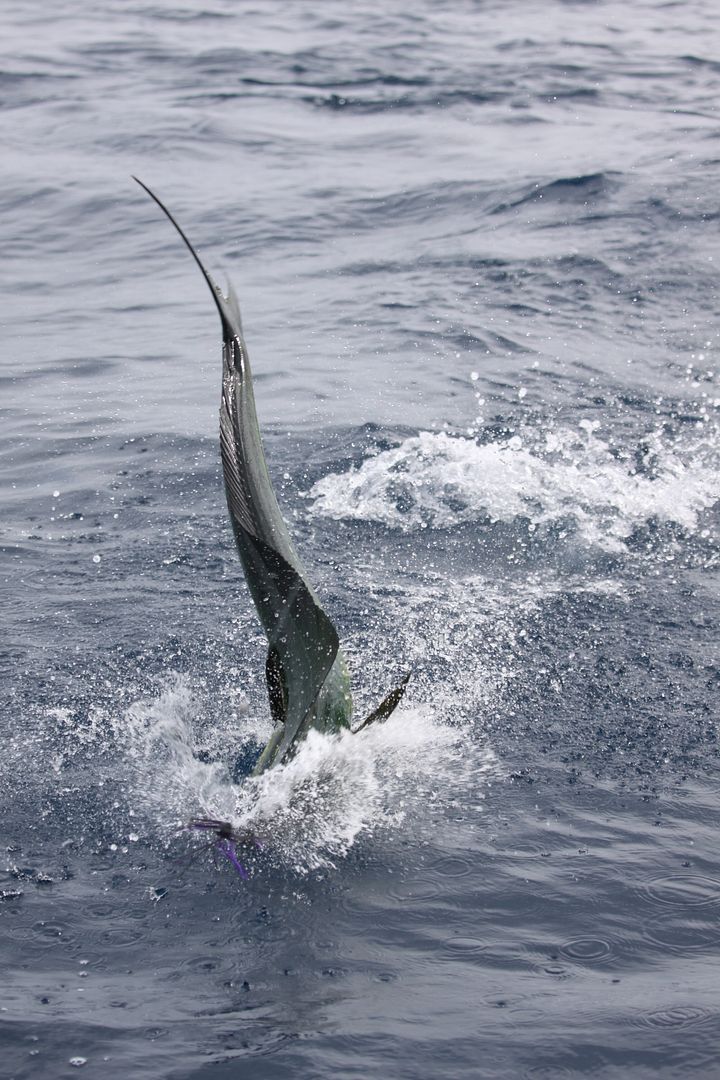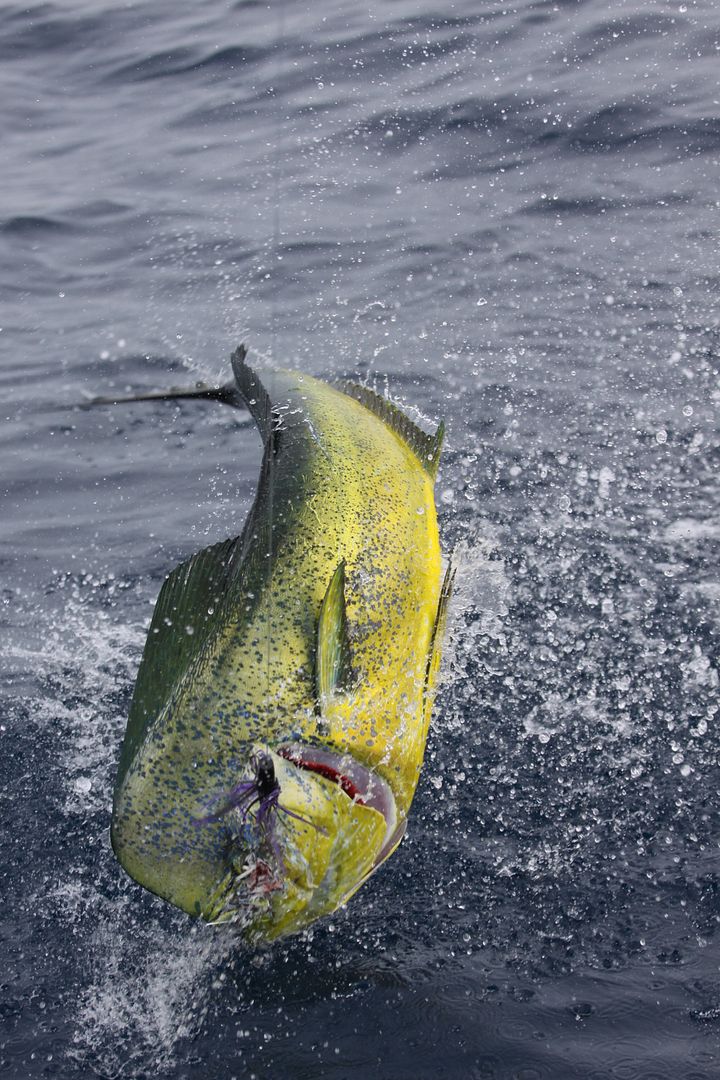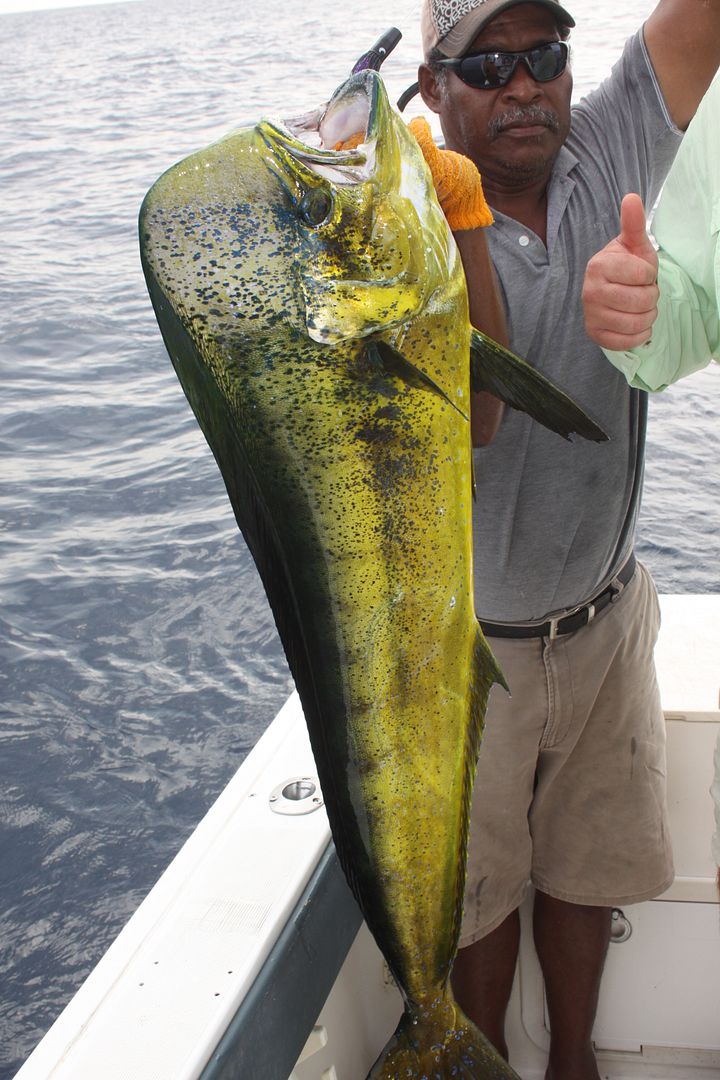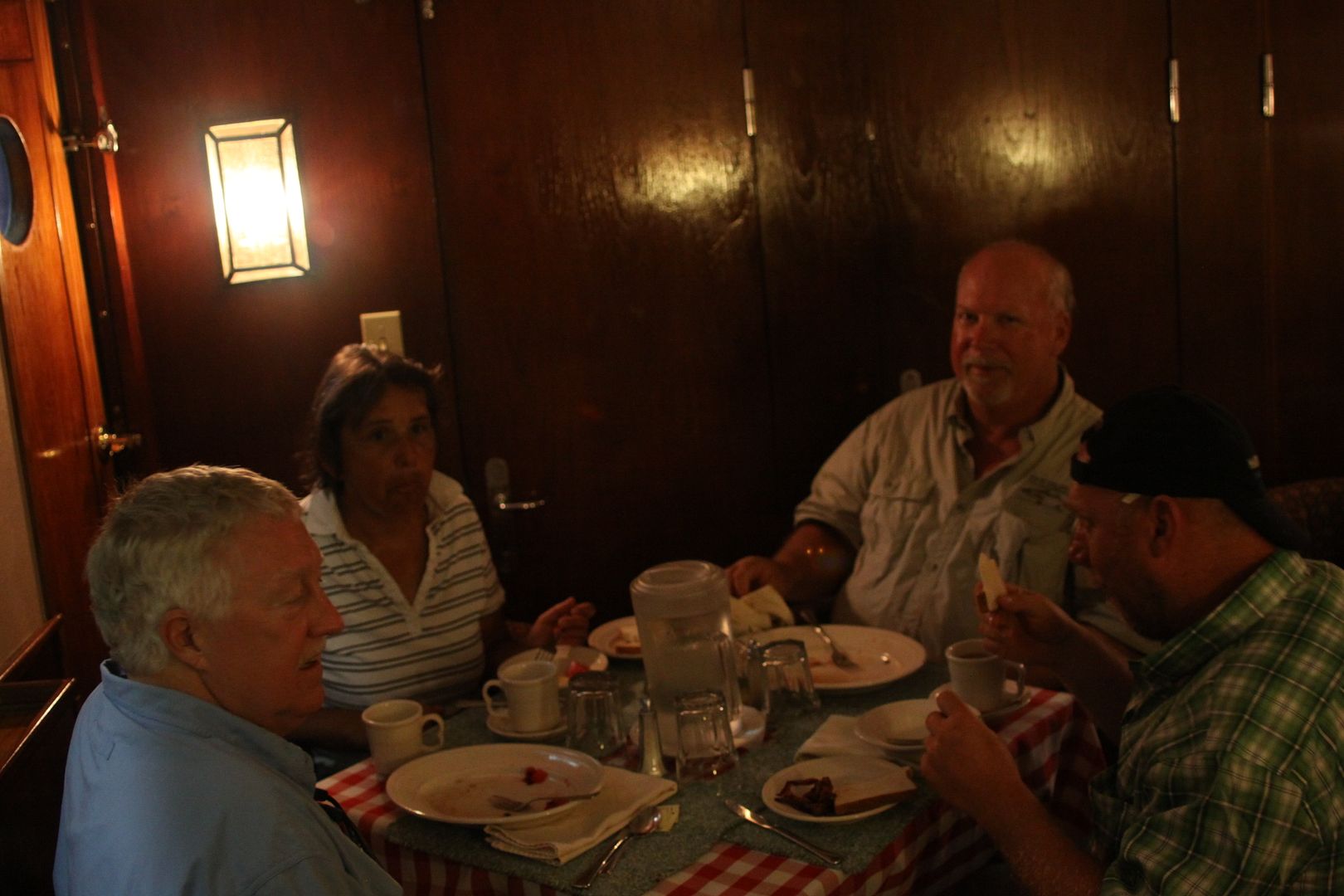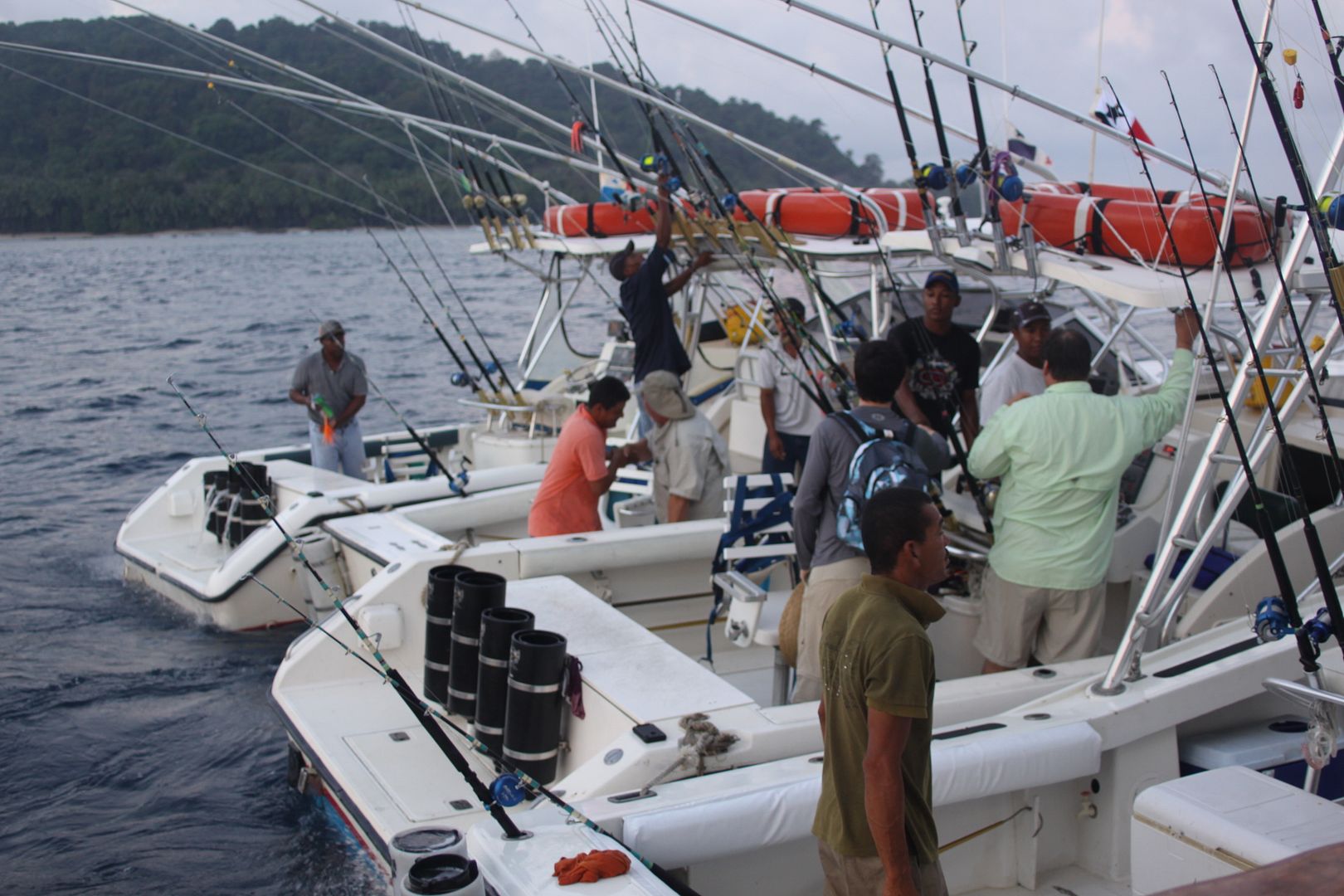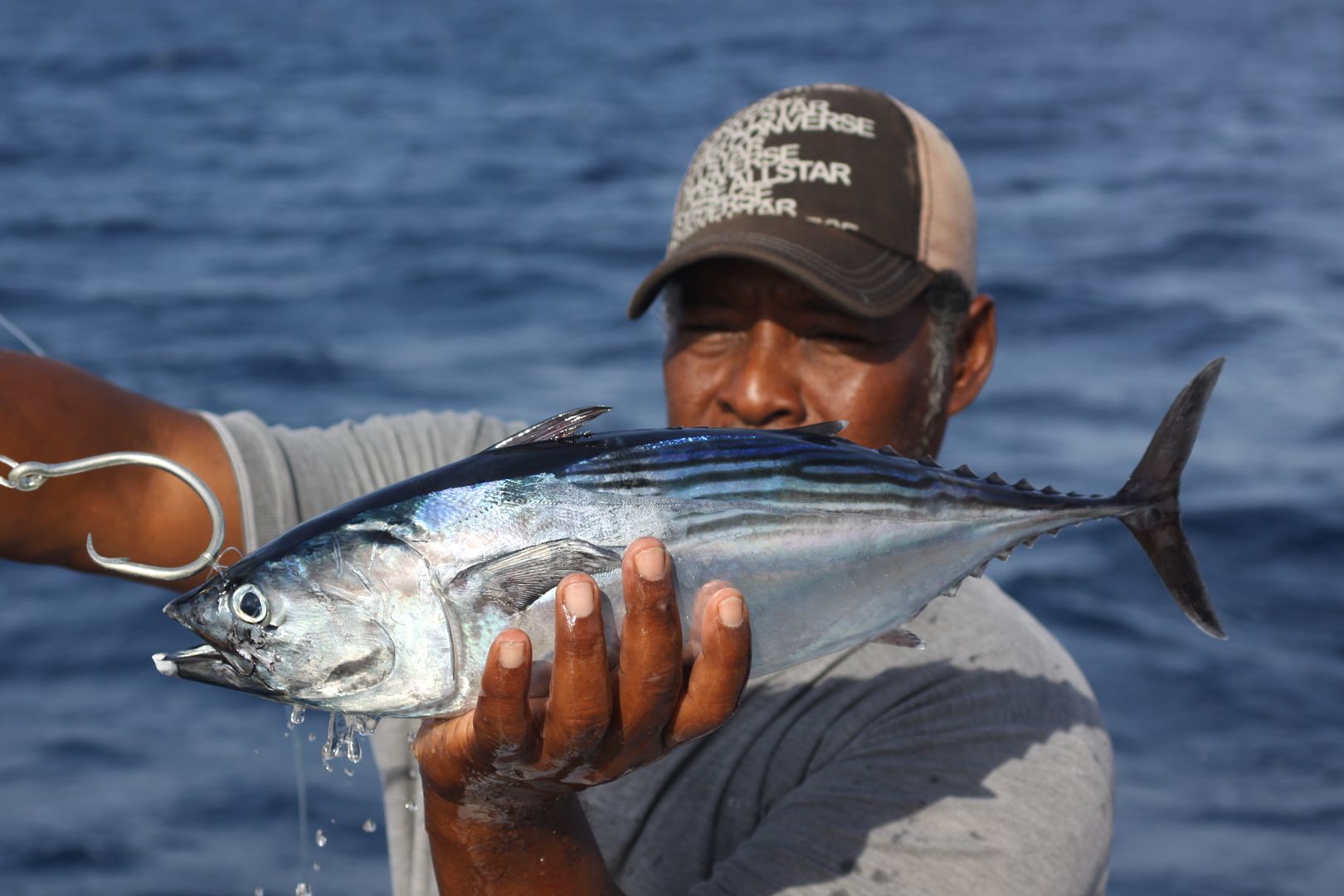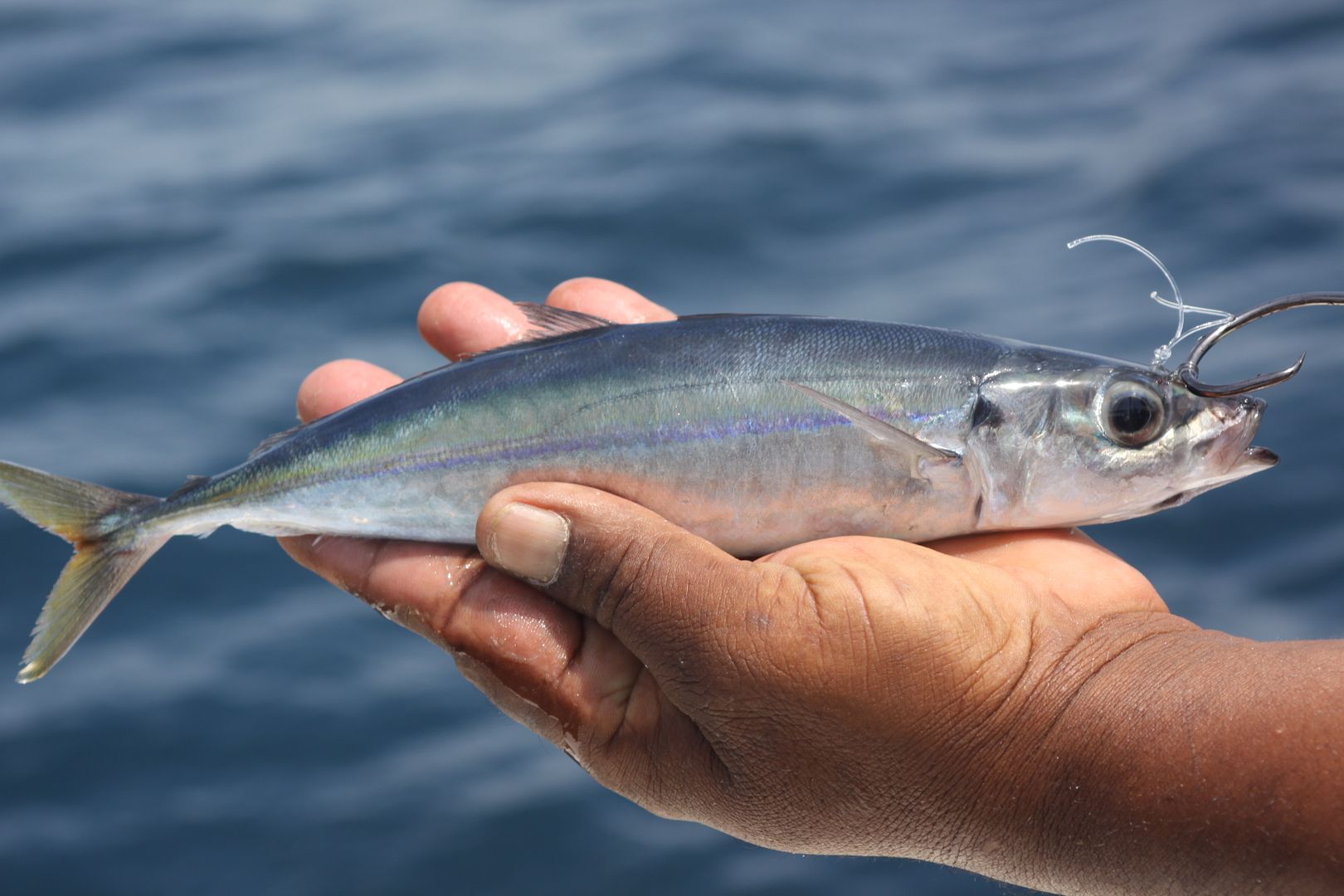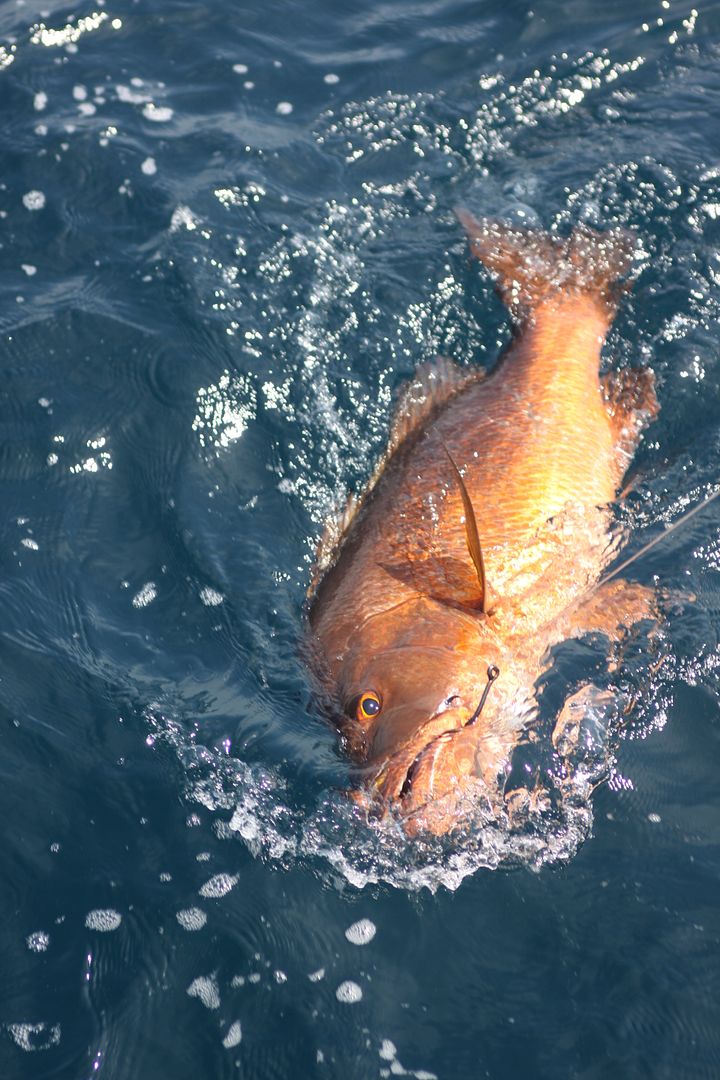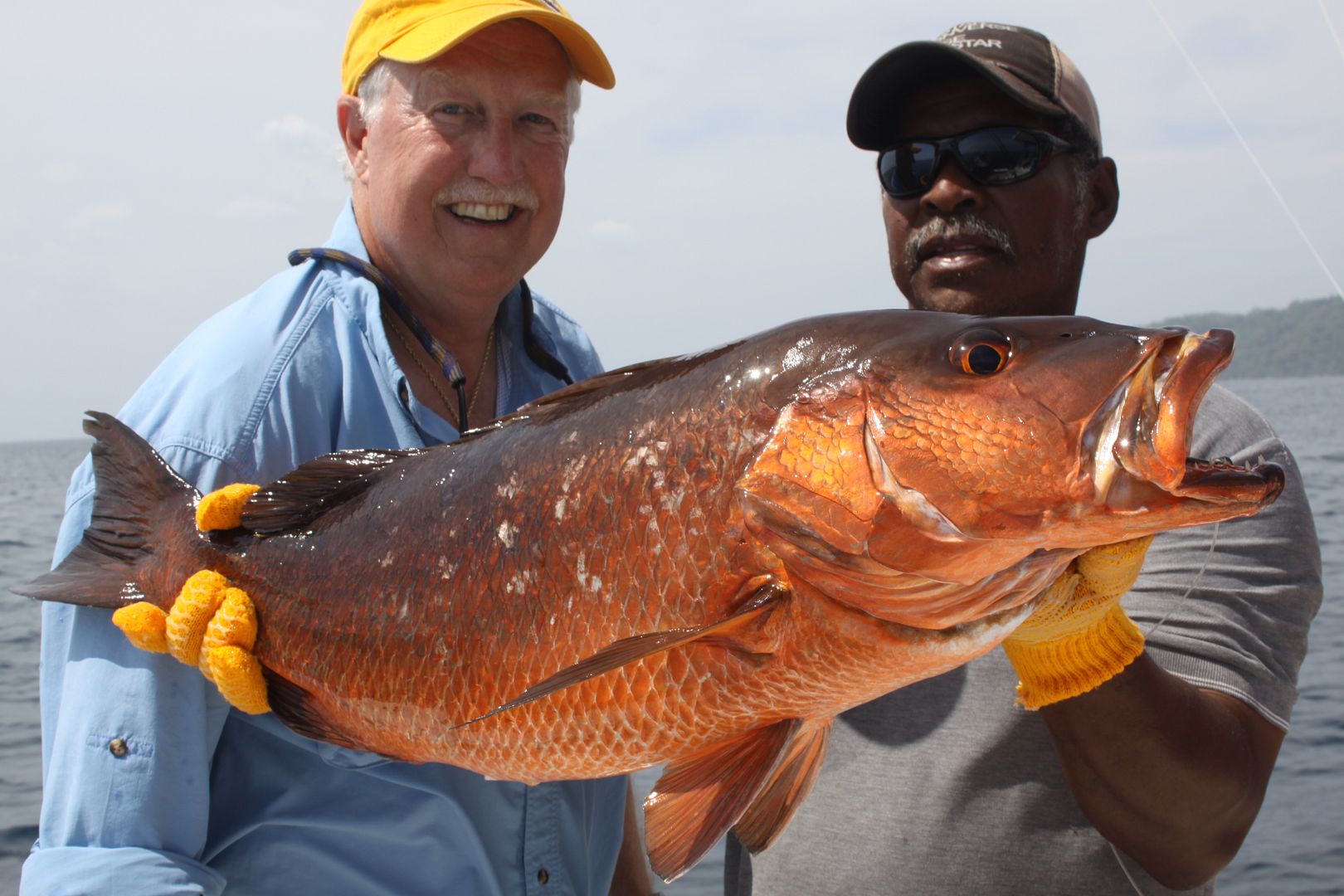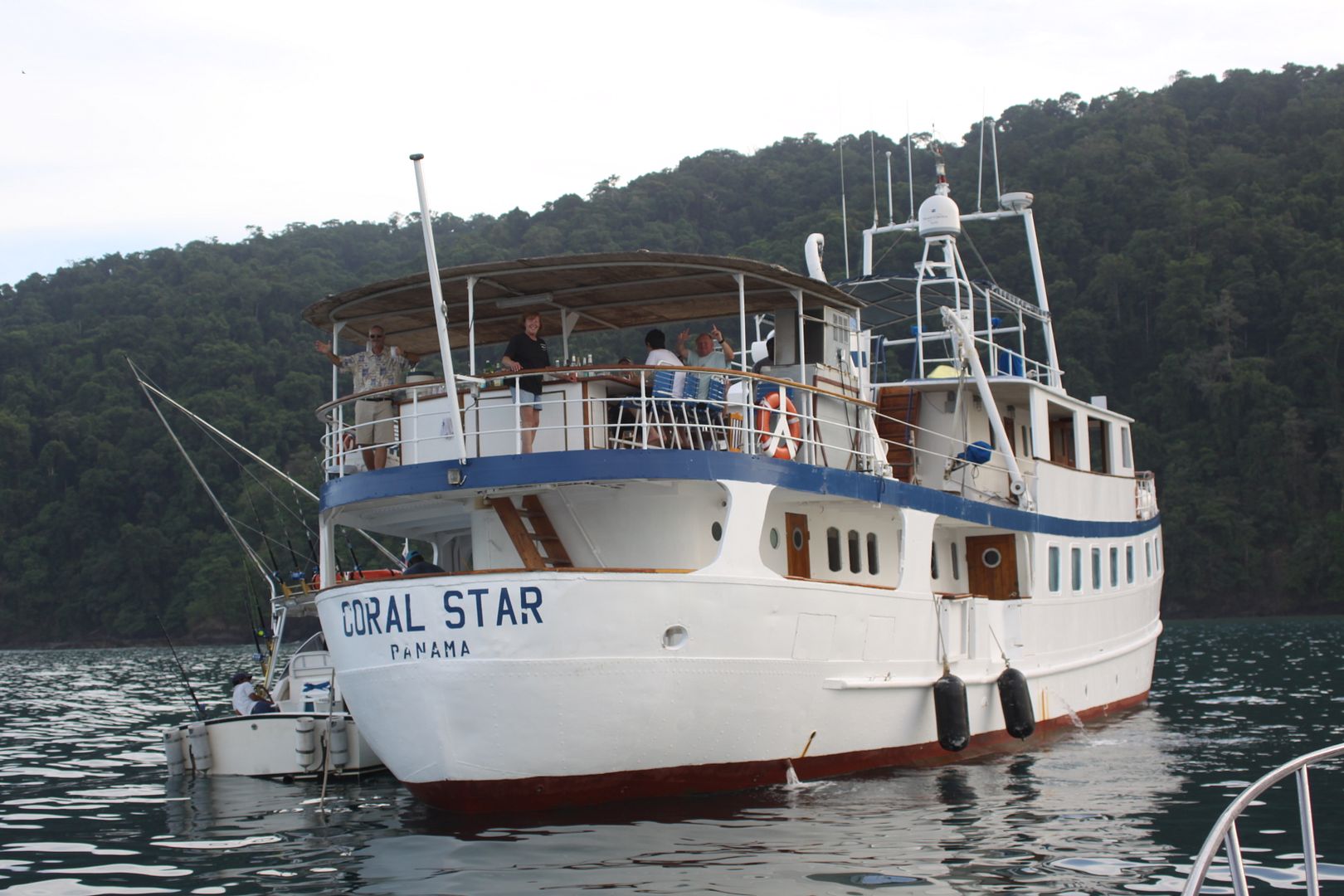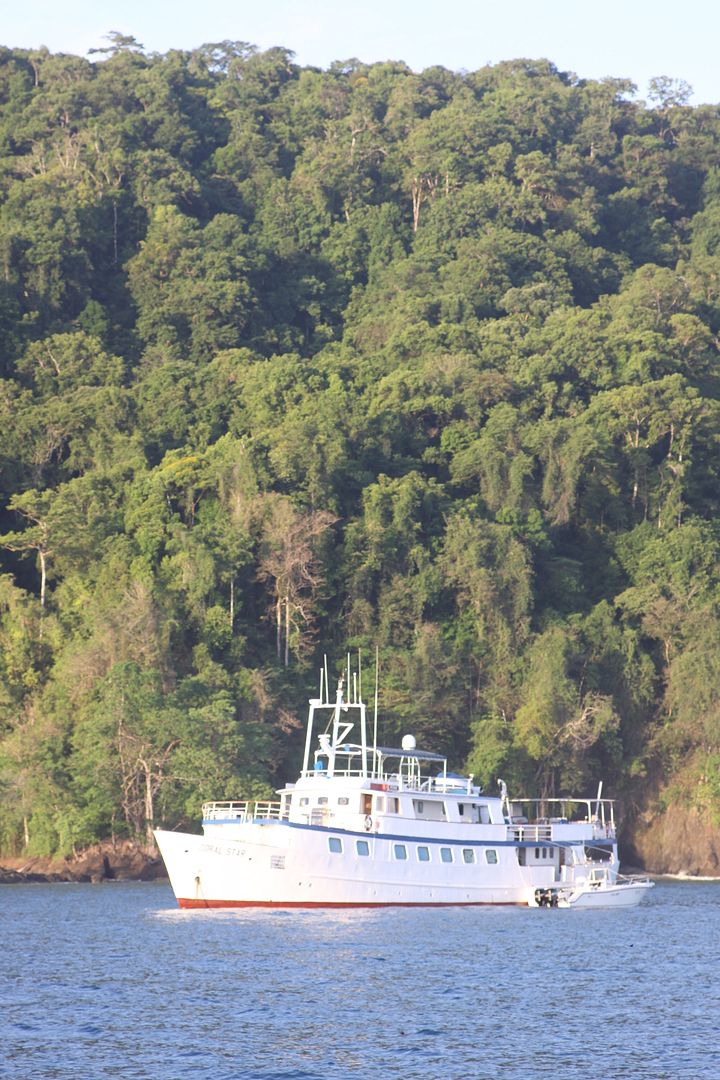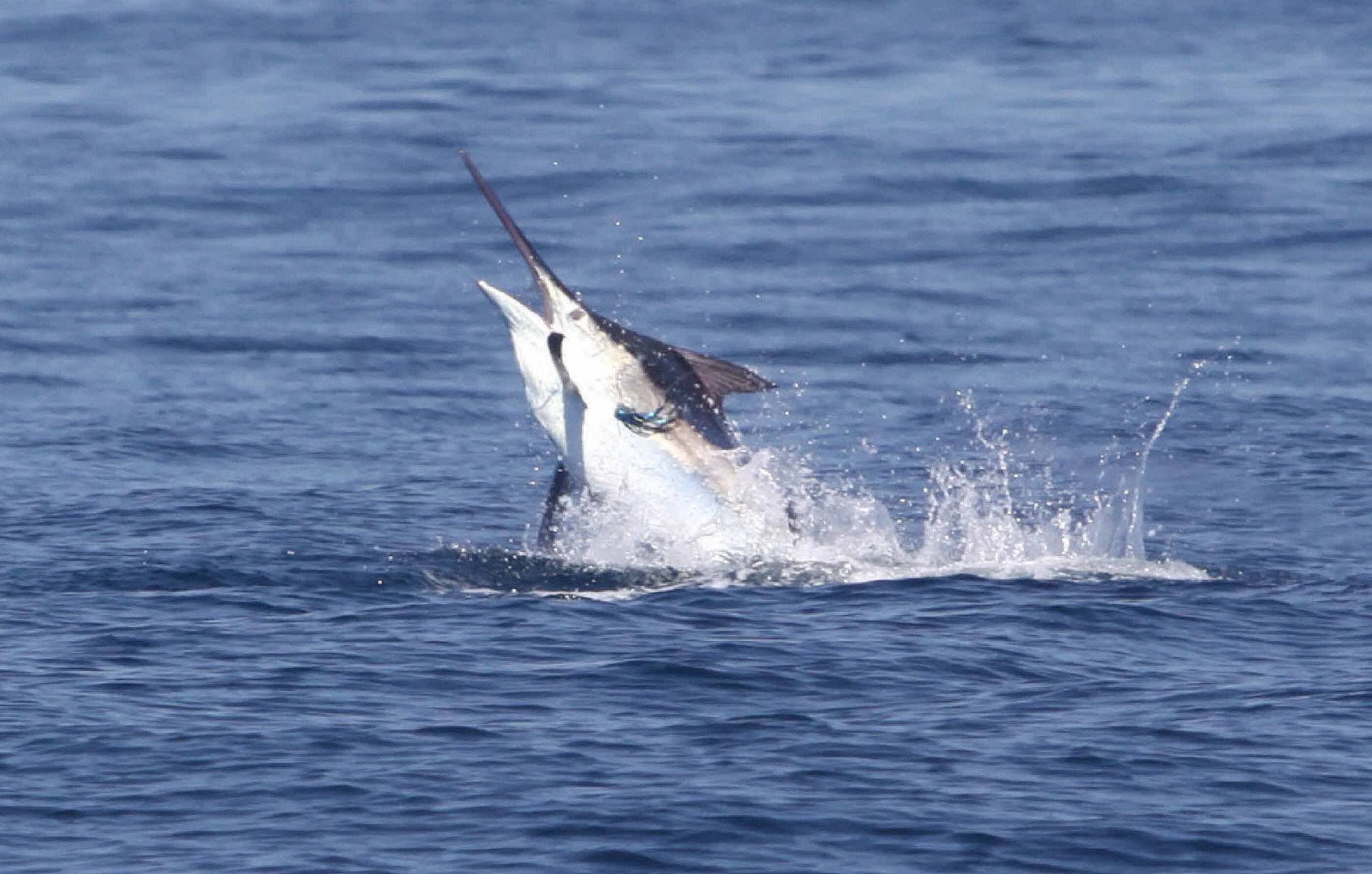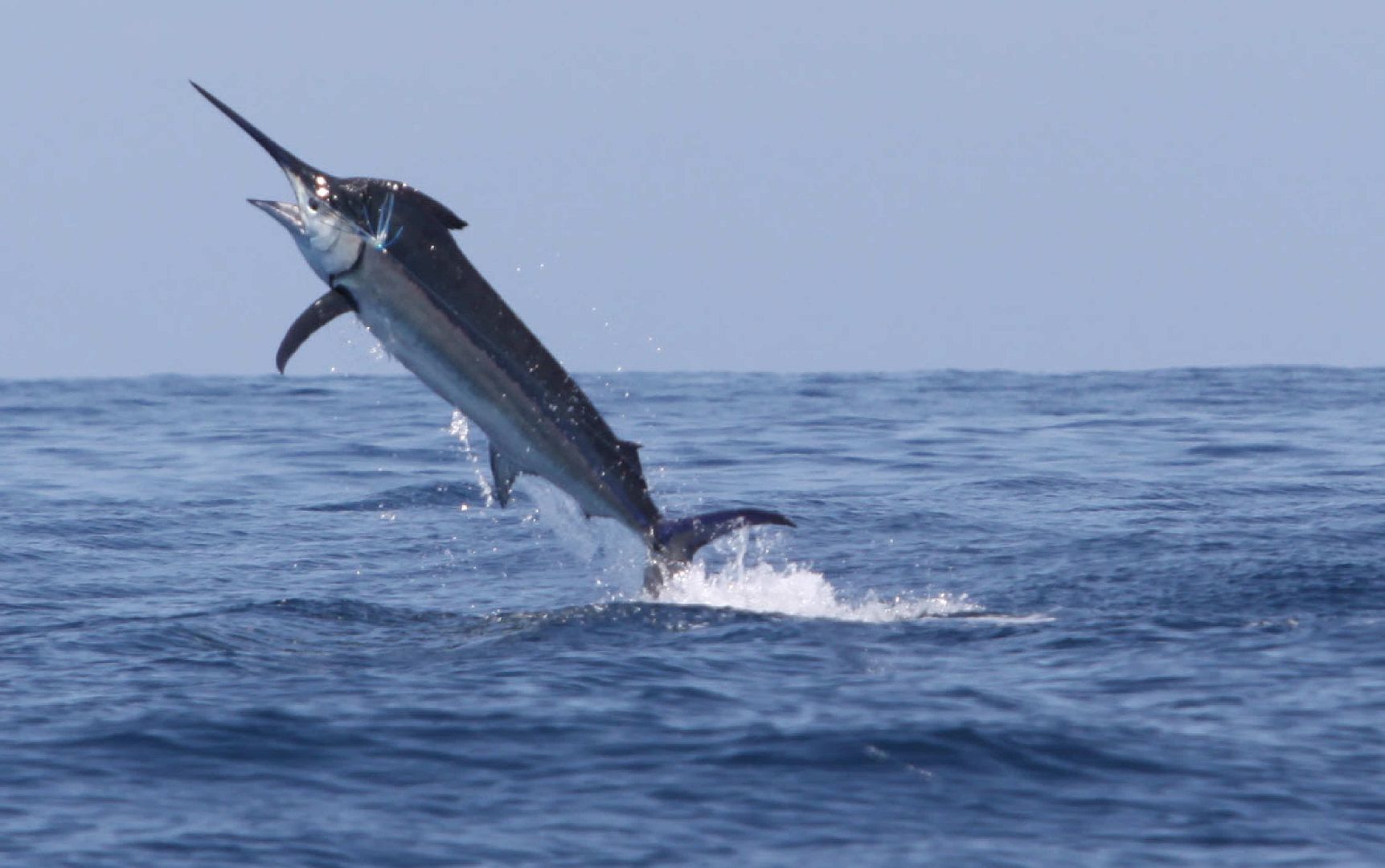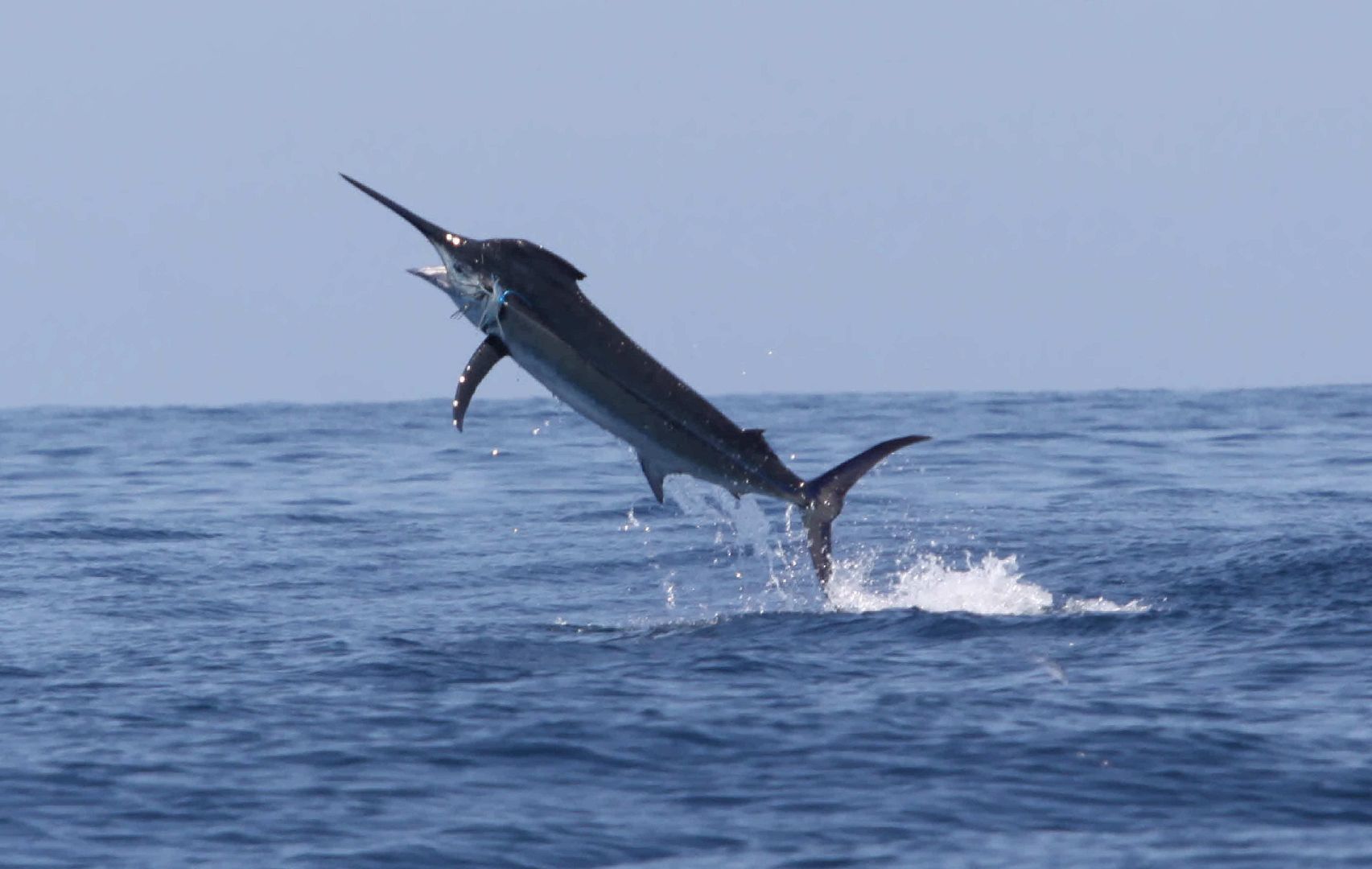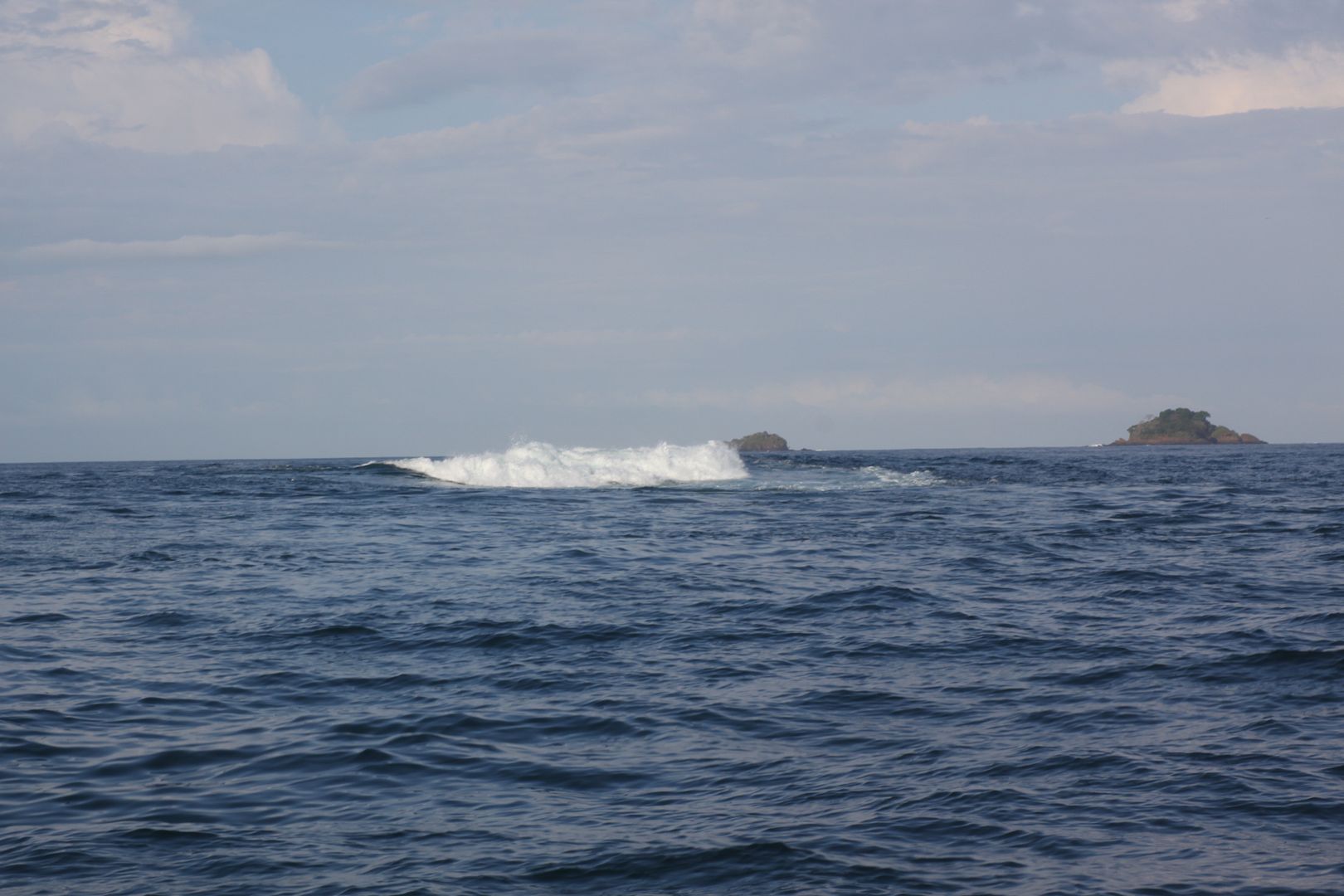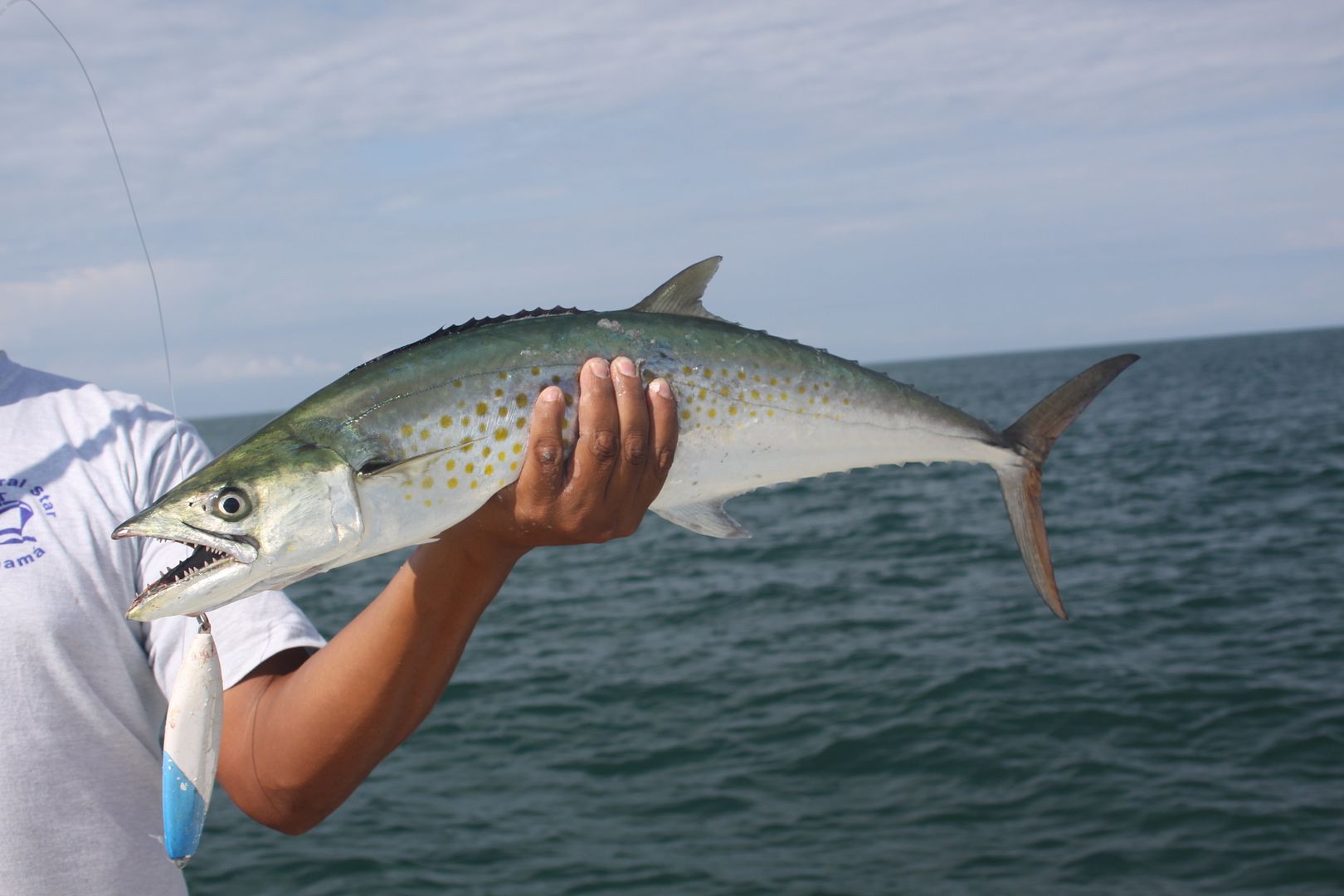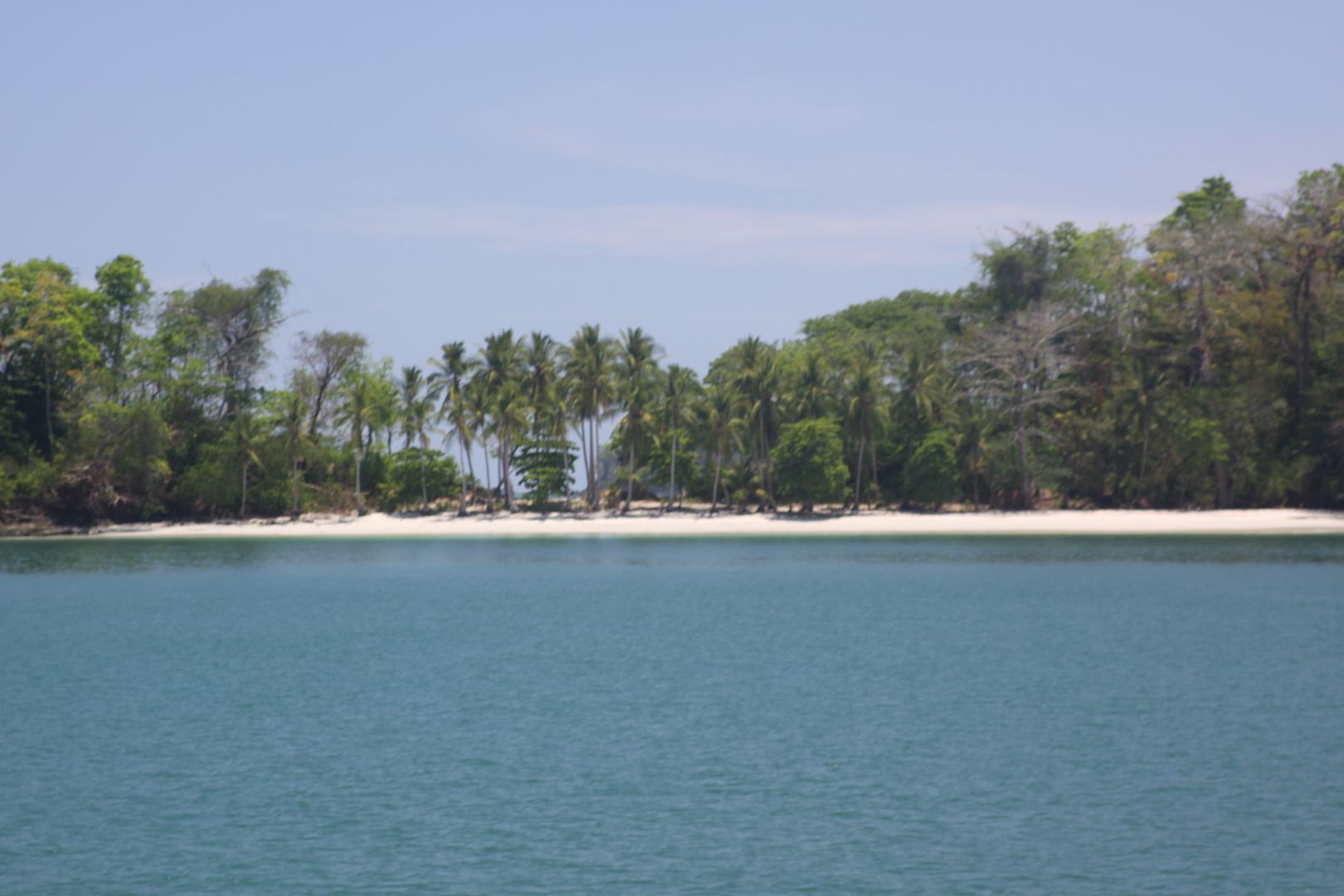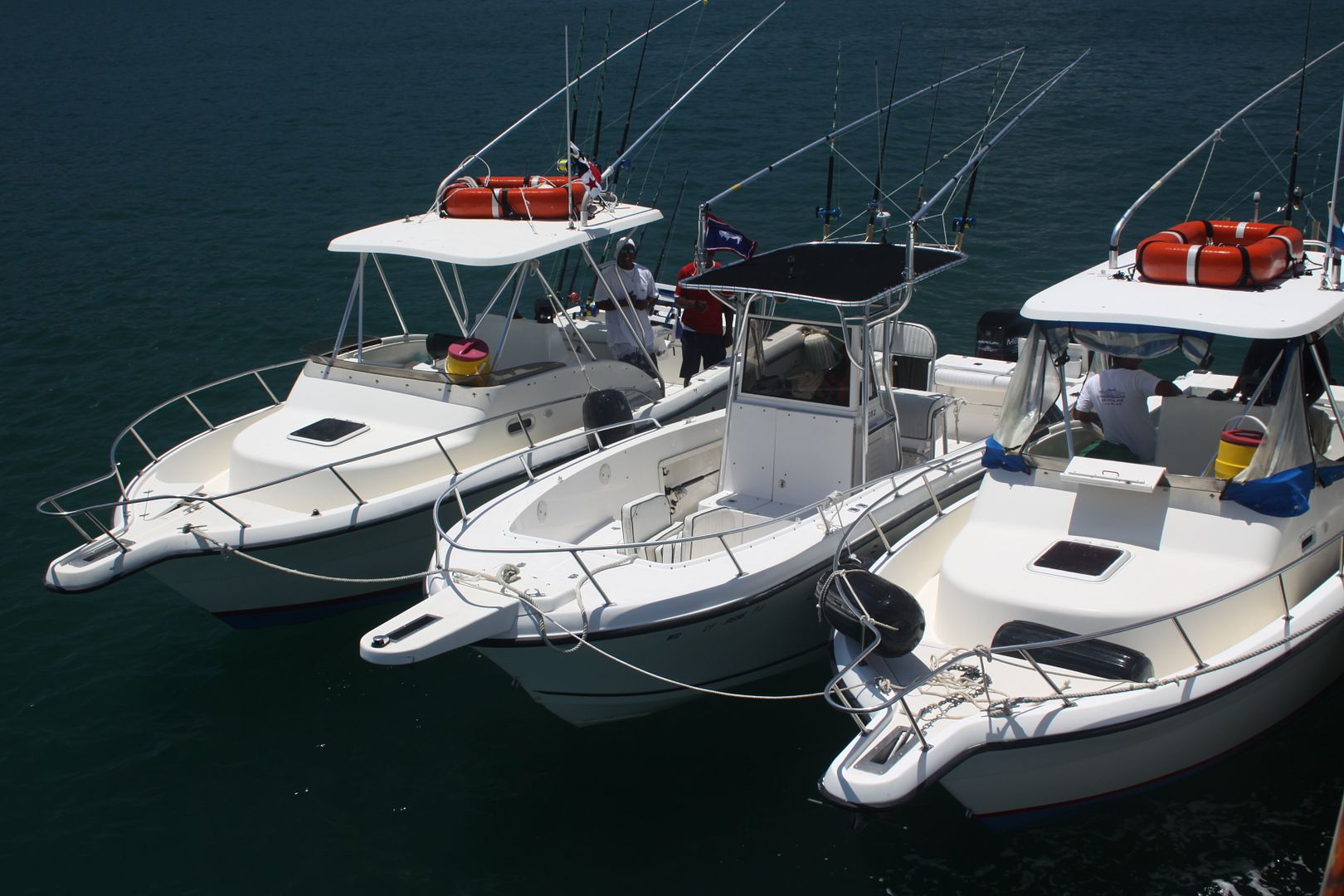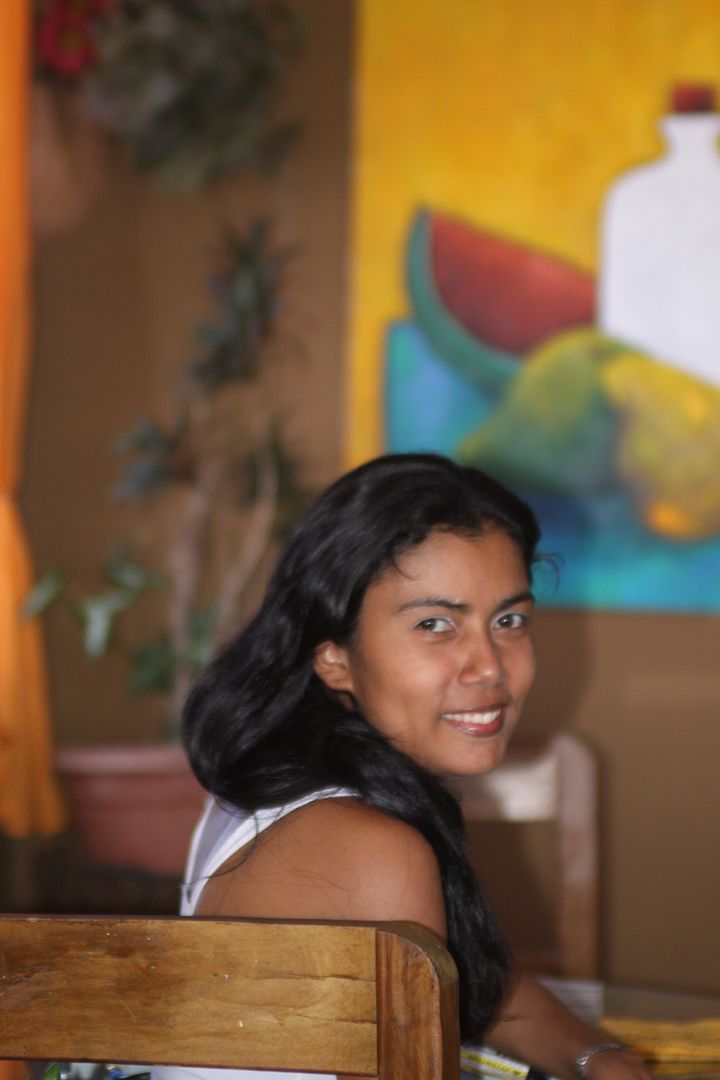 Last edited: