The Breakaway flasher is a really effective solution to the leverage the conventional flasher gives the fish to throw the hook. The flasher is released when a decent size fish hits, the flasher pulls away from the lure and floats up the line---it is still captive to the line, but does not offer the fish anything to use as leverage. You are connected to the fish directly, the flasher does not interfere with the fight. No need to put your regular flashers into storage and spend 12 to 15 bucks on new ones--you can convert your old flashers for 32 cents! You will need the Q-cove pin rigging, but you don't need one for each flasher, you can switch the rigging to a diiferent flasher blade. I bought 3 of the rigs, so if I lose a flasher to a seal, I'm not out of business.
Here's the pin assembly---they are about $3 from Sportco and Outdoor Emporium or by mailorder from Q-Cove
You need some spacers, here are the spacers--use the 1/4 inch one, 32 cents at True Value hardware.
-- You need to snip the welded ring and remove it and the swivel from the bottom of your old flasher: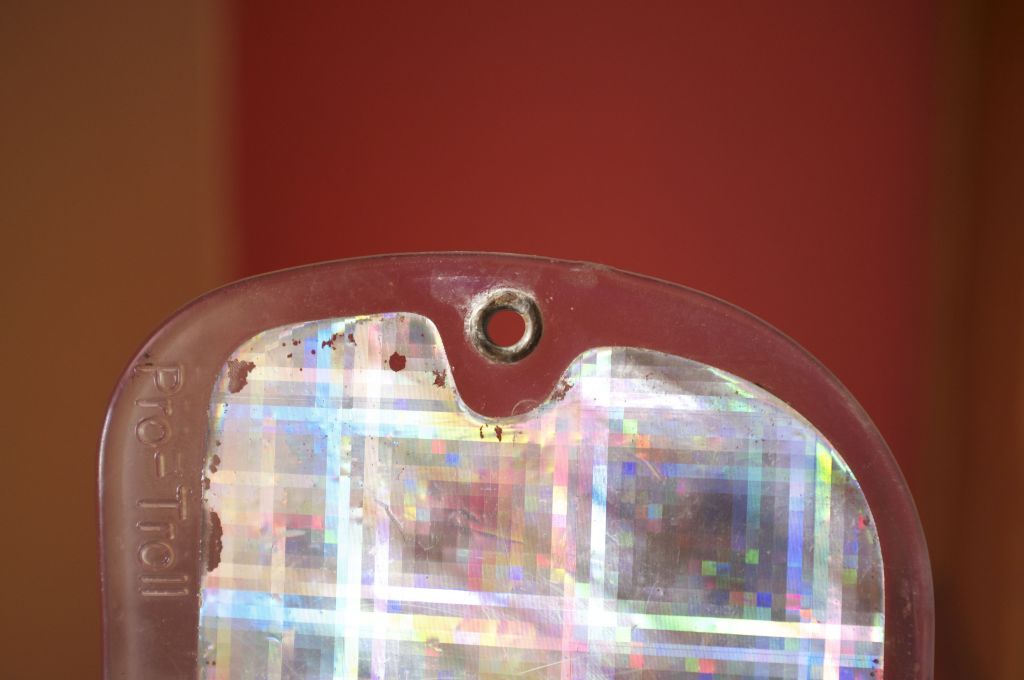 ----Then put the flasher in a vise and cut down alongside the rivet on each side----be care that you do not make to wide a slot! You can sand the spacer to fit the slot, a tight fit is good.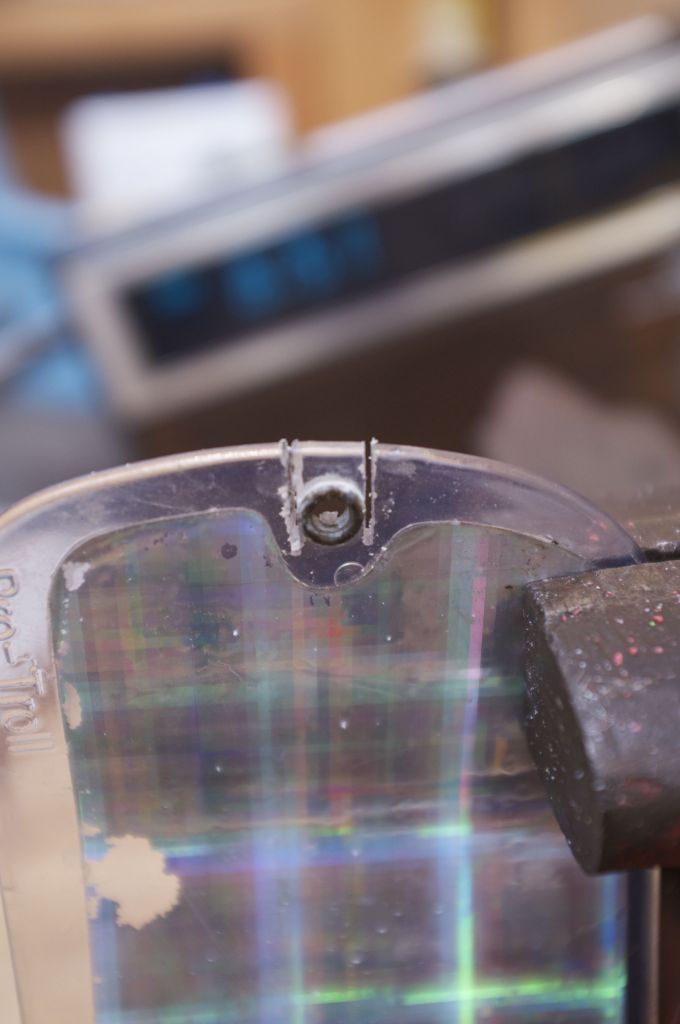 break off the tab, and clean up the slot with some sandpaper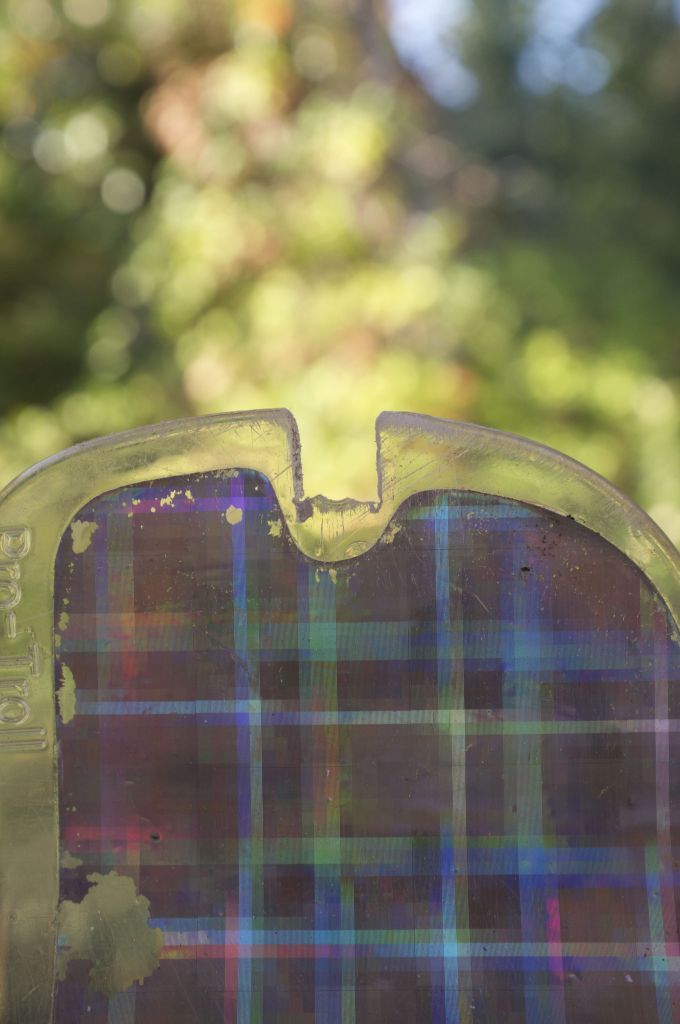 ---Now sand the spacer so that there are 2 flats on opposite sides so there will be good contact for gluing the spacer into the slot
---glue the spacer into the slot with a good superglue, I use one called Plastic Weld, it has held the spacer in for hours of trolling at 120feet.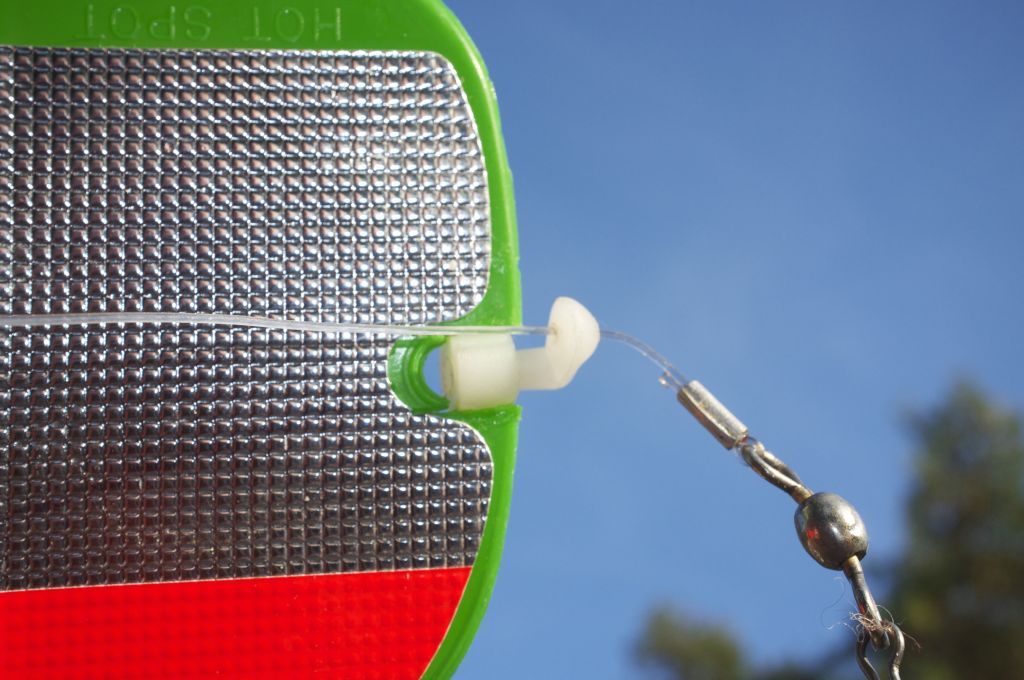 I had about 15 old and favorite flashers, now all my flashers are converted to breakaway. As new and more effective colors come out in conventional flashers, I'll be able to covert them for pennies. And if the new color is only in the Q-Cove line, like the Purple Dragon--- no problem!! Hope this illustrated DIY guide is helpful for you.