I Should Upgrade My Account
Mar 18, 2012
1,226
992
Name

Harbison
Boat

Florida Fisherman
Celebrating 70 years of hunting in Florida
The history of this Tropical Paradise we call Florida can be traced back to when Native Americans began to inhabit the peninsula as early as 14,000 years ago. For many years Florida's population was the lowest of all southern states. In 2011, with well over 19 million people, the Sunshine State is now the third largest state in population in the entire country.
With more IGFA world records than any other state, country, Florida's reputation as the 'Fishing Capital of the World' is well deserved. But what about hunting? Come along as together we...
Celebrate 70 years of hunting in Florida.
December 7, 1941, Japan attacks Pearl Harbor. December 8, 1941, the United States declares war on Japan:
December 8, 1941, Bob is born, born to hunt and fish. My fishing and hunting career began in December, 1948. First up was rabbit hunting on the thousands of completely un-populated acres that surround what is now the University of South Florida. A small lake, near the future campus site, provided excellent duck hunting.
Next came the sand hills near Weeki Wachee Springs. This entire area was completely open and home to a very good deer population, huge coveys of quail, squirrels, and excellent rabbit hunting. For those who have never rabbit hunted with beagles you have no idea what you are missing. The mighty howl of a beagle in hot pursuit of a cotton tail rabbit was music to our ears:
In the Winter months A relatively large lake, Prairie Lake, was home to mallards, teal, and wood ducks, as well as the almost impossible to hit, snipe... Gosh! Those things were hard to hit.
In the Summer wade fishing for bass among the lily pads was challenging, but rewarding. We hunted/fished this beautiful area for years.
In the early sixties hunting had become a way of life to us. Let's try a hunting lease. First up, Floral City Hunting Club. The turkey, squirrel, snipe, and duck hunting was excellent. Talk about a challenge, try wading among the lily pads in the cold of Winter, before sun-up, windy, drizzling rain, without waders. The duck hunting was very good, but we paid the price. Between ducks and snipe we would easily go through a case of shells a month. Started loading our own. We could load snipe shot for $0.80 a box; high velocity duck loads ran $1.00 a box.
Our 4X4 all aluminum, diesel powered, Land Rover was built like a tank. Boy! did we put it through its paces.
Camp life was outstanding. We had our own well, electricity, as well as a stream immediately behind us that was absolutely teeming with fish.
Only one major problem... NO HOGS! We had heard so much about Florida hog hunting; just had to try it. Hog hunting with our favorite hounds, the mighty red bone, sounded great. From word of mouth the Avon Park Wildlife Management Area (WMA) sounded fantastic. It was! The hogs were numerous, big, and ever so mean. Our red bones were equal to the task. We hunted there for another two years.
With so many places to hunt after about two years we were, as a rule, ready to try something different.
On one side of Avon Park was a private hunting club called River Ranch; it sounded too good to be true:
If you like to hunt, being a member with the RRPOA is cheaper than purchasing a hunting lease, 1/3 of an acre, $599, and you own the property forever. There is Deer, Wild Hog, Quail, and Turkey in River Ranch. Also RRPOA allow members to participate in special hog hunt seasons.
Wow! A private 'special hog hunting season'!
Only one problem, thousands of hunters jumped at the chance. On the first day of the season, early seventies, 3,000 signed in at the check station. Most crowded place I had ever hunted. After two years we were out of there.
By that time we were really into hog hunting, but where? Let's try Aucilla. The Aucilla WMA was known for both hog and squirrel hunting. And, best of all, it was close to Perry. Small town Perry, a mixture of Florida yesteryear and today:
To talk about 'yesteryear' is to talk about Perry's Forest Capital Museum State Park. Ever see an authentic old Florida 'Cracker Homestead'? You can in Perry. Fascinating! This is history, our history.
Aucilla quickly became our favorite WMA. We hunted squirrel in the morning, and hogs in the evening. The hunting was good, very good, but, after ten years, we were ready for a change. Boy! Did we ever find a change!
Madison County's Buck & Boar Hunting Club appeared to be that 'too good to be true' opportunity we had been searching for so long. We arranged for a guided tour by Mr. Billy Todd, owner/president/manager of B&B Hunting Club. The camp was outstanding, plenty of trees, cook shed, electricity, running water, bath house, covered skinning shed, and a huge walk in cooler:
The camp was great, but what about the hunting? Let's go take a look!
Buck & Boar, covering thousands of acres, was mostly swamp land, swamp land ideal for what we were looking for---hogs. The lease was protected by locked gates. As soon as we opened the gate hog signs were everywhere. The dirt road in front of us looked like a cattle pen with tracks; rooting was everywhere. Look! A real trophy just ran in front of us. This went on all day. Two years was our maximum for a hunting club. Would this one last longer? Only time will tell!
Looks like this one will last much longer than two years:
Year after year, the results were the same. Thelma loved it every bit as much as I did. Over & over again, just as the sun was going down, 'BAM!' With her it was one shot, one kill. Next she would key the mike, "Bobby, come drag out my hog!"
Together we were harvesting so many huge boars that a powerful Warren Winch was needed . With the touch of a button the biggest boar was on the rack.
Huge flocks of turkey were everywhere.
Hunting had become a way of life for both of us. By this time we were retired. We would spend four months out of the year at camp. Buck & Boar was really that good:
We celebrated our 39th wedding anniversary at O'Neal's Country Buffet, Madison, Florida:
Little did we know this would be our last hunt together. Cancer took her shortly after we returned home. To say I was, and still am, devastated would be a gross understatement. I took a year off from hunting. Then I decided to try Buck & Boar one more time. I spent the entire season alone at camp. I did very well, but it just was not the same without my wife, my partner. We were married December 24, 1970. December alone at camp was hard on me. I was determined to make Thelma proud of her husband by harvesting, in her name, a real trophy Florida wild boar. I was saving this special, deep into the woods, spot for late December. December 22, I sat concealed in my dark hut. It was very cold and raining. Nevertheless I was determined. Pay-day! Just as the sun was going down, out steps this monster boar with huge cutters. You're mine! So I thought. Ever so slowly I reached for my Marlin 45-70 guide gun. Immediately Thelma's trophy looked at me, grinned, and took off like a bullet. This has become personal. How would you feel if a hog grinned a you? December 23, nothing. Honey! I tried. December 24, our wedding anniversary, offered one more chance before Christmas Day. It was still raining and had turned really cold, but no wind. Then I saw it; a leaf behind my feeder moved. This time I was ready. I positioned the cross hairs of my Nikon 3X9 scope on the leaf. Suddenly this monster head appears and looks straight at me. Hogs are smart, but hungry. He knew what the hut was, but wanted the corn. Think hogs can't see? Think again. They can pick out the slightest movement and be gone in an instant.
'Thelma's trophy' looked at me, grinned, and took off like a bullet.' Not this time! I positioned the cross hairs of my scope between his eyes and gently touched the trigger. With a mighty roar, and the kick of a mule, that 405 grain .45-70 was on its way. Hog down, hog down and out. Honey, you can be proud of your husband. I feel my wife will be with me until the end of time and beyond. I have not been back to Buck & Boar since harvesting that monster. My camp is still there. Maybe some day.
As I grow older, and without my partner, I find I can no longer do the things I once did. Give up hunting? No way! Let's try high fence. Will it be exciting? Only one way to find out... let's go see!
Bear Bridge Ranch was fantastic. So much to see and do. The smaller hogs were relatively easy to harvest. The BIG boys, as with Buck & Boar, were a completely different ball game.
One big problem, Bear Bridge was so far from our beloved Perry, Florida. After all, both Aucilla and Buck & Boar were near Perry. For Thelma and I Perry had become our home away from home. We loved the place.
Then I found it. Perry, Florida's Two Guys And A Hog. Once again it, 'looks like this one will last much longer than two years.' Let's go see!
What a sight:
Hogs will be hogs. Those BIG boys are really cautious. Talk about major fun. Let's take that shot:
Francisco is the best guide I have ever worked with. That 290 pound trophy remains my personal best:
Sharing is half the fun of hunting:
But, never to be left out: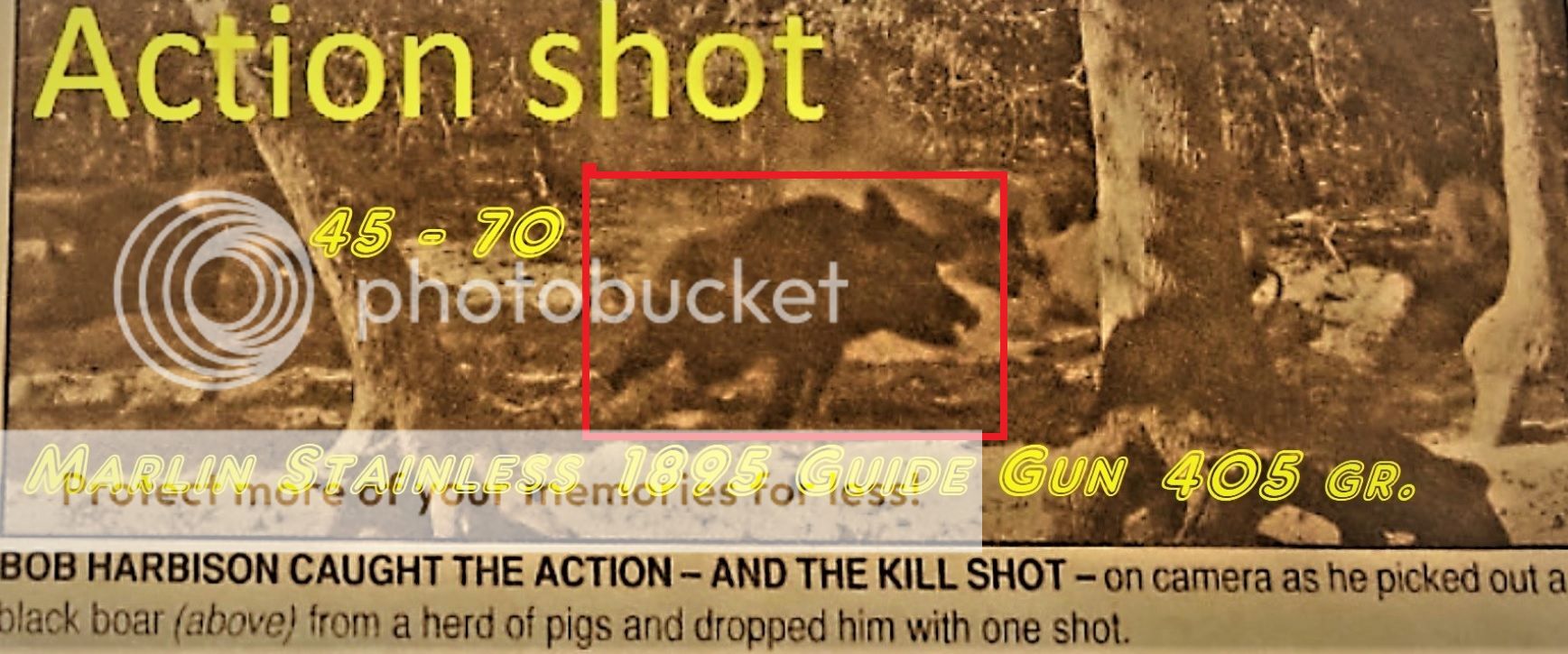 Like father, like daughter:
Like granddaughter and the kids:
Great-granddaughter helps her brothers:
Ever wonder what we do with all that pork? If you have ever tasted whole hog, perfectly seasoned, nothing artificial, sausage, you would know:
And the best of the best:
December 8, 2018, my 77th birthday; December 24, 2018 our 48th wedding anniversary. Honey, with the help of Perry, Florida's Two Guys And A Hog, your husband is going to make you proud.
For this very special occasion only the best is good enough. Thelma and I have hunted with many different outfitters. Two Guys And A Hog is simply the best of the best.
At Floral City and Buck & Boar that Land Rover and 4X4 Tacoma did the job. They were needed:
At Two Guys our Special Addition Camry, with that big trunk to carry back all the game, works really well. In addition, the fully equipped BUNKHOUSE takes the place of our trailers:
And the best part, the hunting, can be extremely exciting. Fence or no fence, the hogs are wild, really wild. Will the corn bring them in close, still, enough for a good shot? Only time will tell:
The wild boar's number one defense is his nose. Per Outdoors:
"Wild hogs possess one of if not the strongest highly developed sense of smell of any animal you will hunt, capable of detecting certain odors in excess of 5 miles away." HOG MAN
HUNTER'S Natural Pine Cover Scent Wafers are easy to use and work very well:
Often that 'perfect shot' opportunity is not there. When delivering a humane shot a larger caliber rifle works well. The .45-70 ULTRAMAX 405 gr Round Nose Flat Point bullet delivers unimaginable knock down, keep them down, power. Marlin's 1895 Stainless Guide Gun is small, fast and dependable:
These hogs are on extreme alert. Notice how the BIG Boys stay under cover. No chance for that perfect shot.
It will be dark soon. Francisco suggests making a drive. "He will be on the run. Can you hit a fast moving wild boar"?
BRING HIM ON!
There he is, that BIG Boy I have been looking for. He is running, really taking off. The tree cover is thick. Ahead of this monster is a small opening. I position the cross hairs of my scope on the opening. There he is, but he is really moving. Let's take the shot:
BAM! A gut shot. That .45-70 puts him on the ground. Francisco finishes him off:
Easy! Forget it... It took both of us all afternoon to harvest this Big Bad Boy. Francisco and I are as proud as we can be:
Honey, happy 48th wedding anniversary. You can be as proud of your husband as he is of you.
Thank you Two Guys And A Hog for giving both Thelma and myself memories that will last until the end of time.
Check out the video of the trip:
Last edited: