"The Roving Angler"
BD Writer
Jun 1, 2006
2,737
453
Name

Tony Pena
Boat

n/a
"Variety is the Game"
Friends Kevin Green, brothers Dave and Mike Benbenek, Harry Hendricks and Rob Knoll all arrived in Panama City on March 18, checking into the new Panama Hilton. The next morning we took a comfortable van ride to Puerto Mutis where the fast 31' "Gato Gordo" World Cat took us the last 31 miles to beautiful Cebaco Bay where the 110' "Journey Bay" and crew awaited. Chef Abner Gonzalez was quick to offer drinks and appetizers as we got settled in. Everyone remarked that the expansive deck and friendly staff made them feel relaxed especially since we were the only guests on-board. Owner Capt. Jim Wiese likes to host only one small group at a time even though he has a fleet of four 31' Bertrams, the World Cat and a 27' Caribe Pro center console. We fished on two Bertrams during the week which were great for on-the-water comfort. Captains Ariel Medina and Guillermo Ulloa with mates Elias Bonilla and Eduardo Santos were very helpful and hard-working.
Live bait isn't necessary to have good fishing results in Panama, but the fact that the crew was unable to make bait (cojinua or green jacks) at night from the mothership was not a good sign. It turned out that no bait was available for the entire week (except for black skipjack caught offshore). If there was any relationship, no fish were taken on poppers as well, the first time in 58 trips to Panama that both incidents have occurred for me. A strong north wind persisted until mid-day and the coastal water was off-color and 83 degrees. The guys were hard workers though and had fun deep jigging and trolling swimming plugs as the most effective methods of finding fish. There were lots of school yellowfin tuna at Aguja Reef 14 miles south of Cebaco Bay and at Roncador marking the west end of the Tuna Coast. We fished the Coiba Island, Jicarita Island region as well, only to find similar results. In fact, many of the Chiriqui-based lodge boats had braved the 75-mile run from the mainland to Jicarita looking for better tuna action.
Almaco Jacks to 35 lbs., a 100-lb. hammerhead shark and jack crevalle to 20 lbs. were the best we could do out of 19 species and a total of 121 fish recorded during the week. Other fish included 59 yellowfin tuna, African pompano, cubera snapper, roosterfish, yellow snapper, barracuda, sierra mackerel and leather bass. At some destinations that count may be considered exceptional results, but in Panama our expectations are higher. We all had a good time with chef Abner Gonzalez putting lobster, ribeye steaks, fresh fish and a daily round of sashimi on the table with a favorite beverage. The accommodations and service were excellent with daily laundry, clean staterooms, fresh fruit and snacks available 24 hours and you can even fish off the mothership. Cebacobay.com.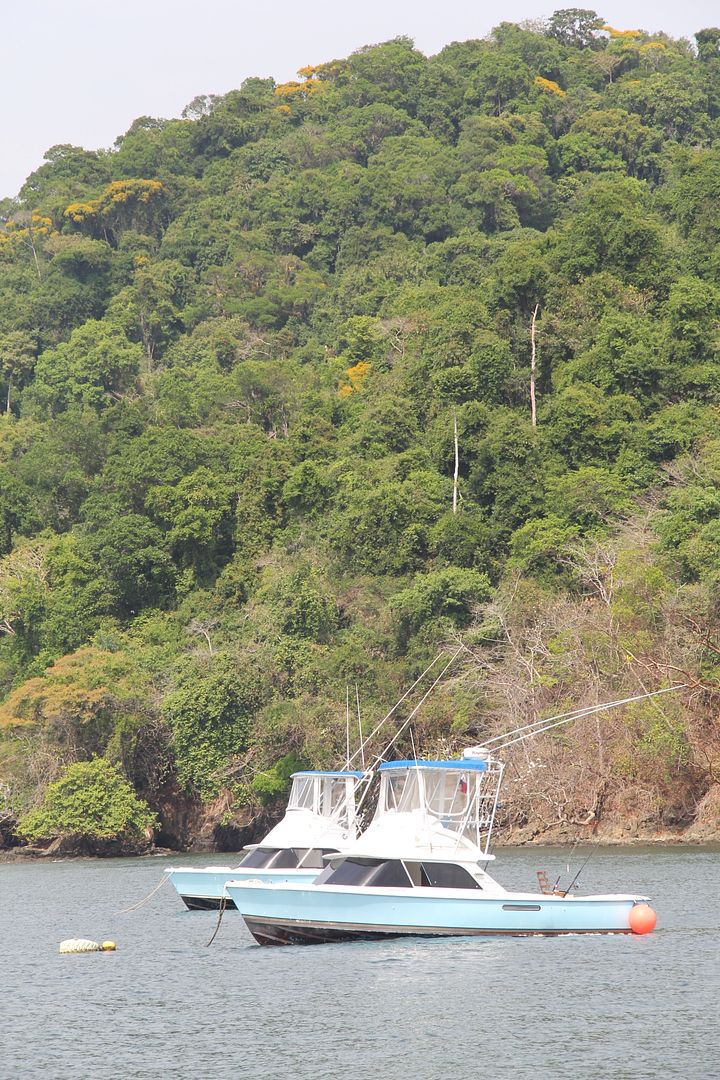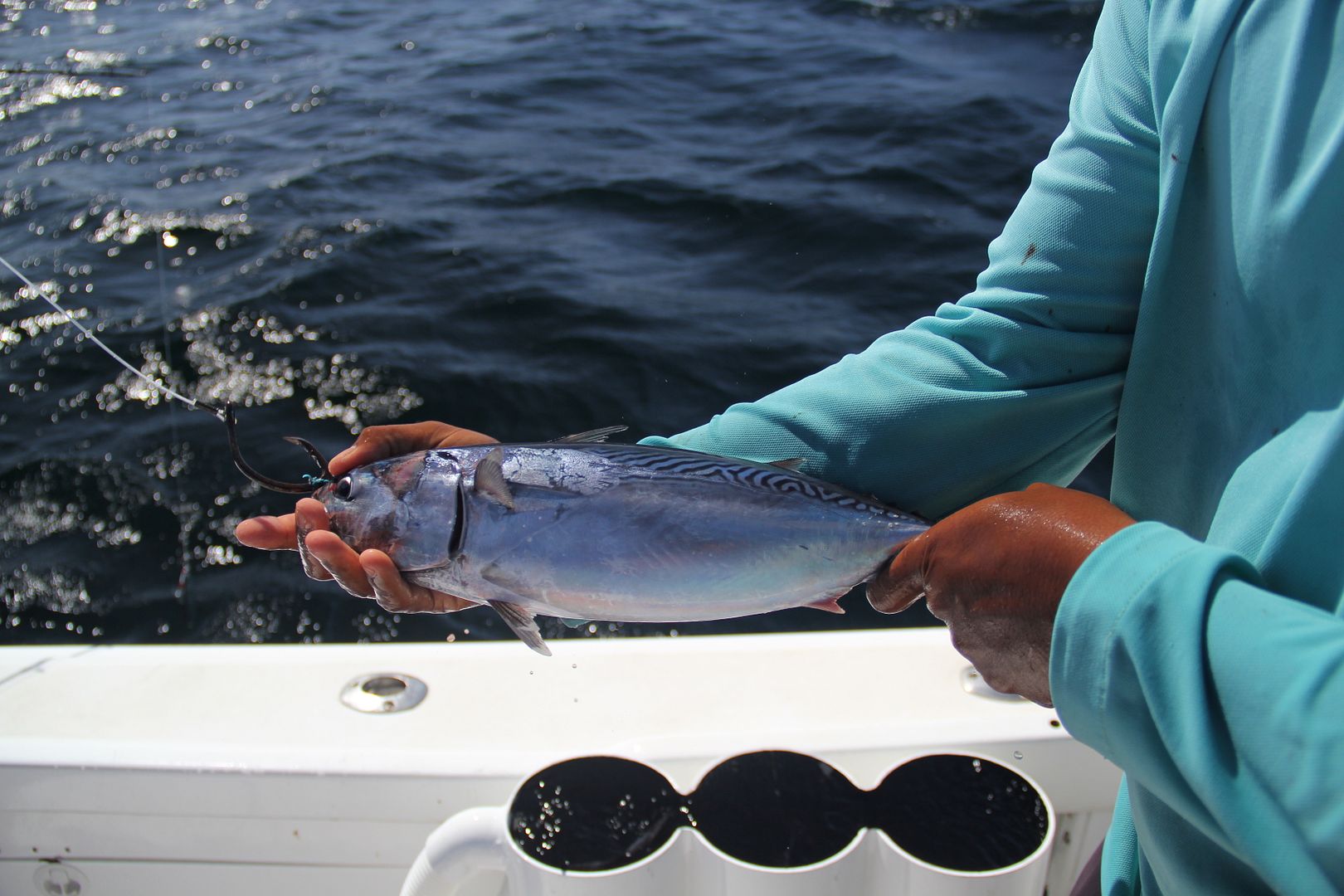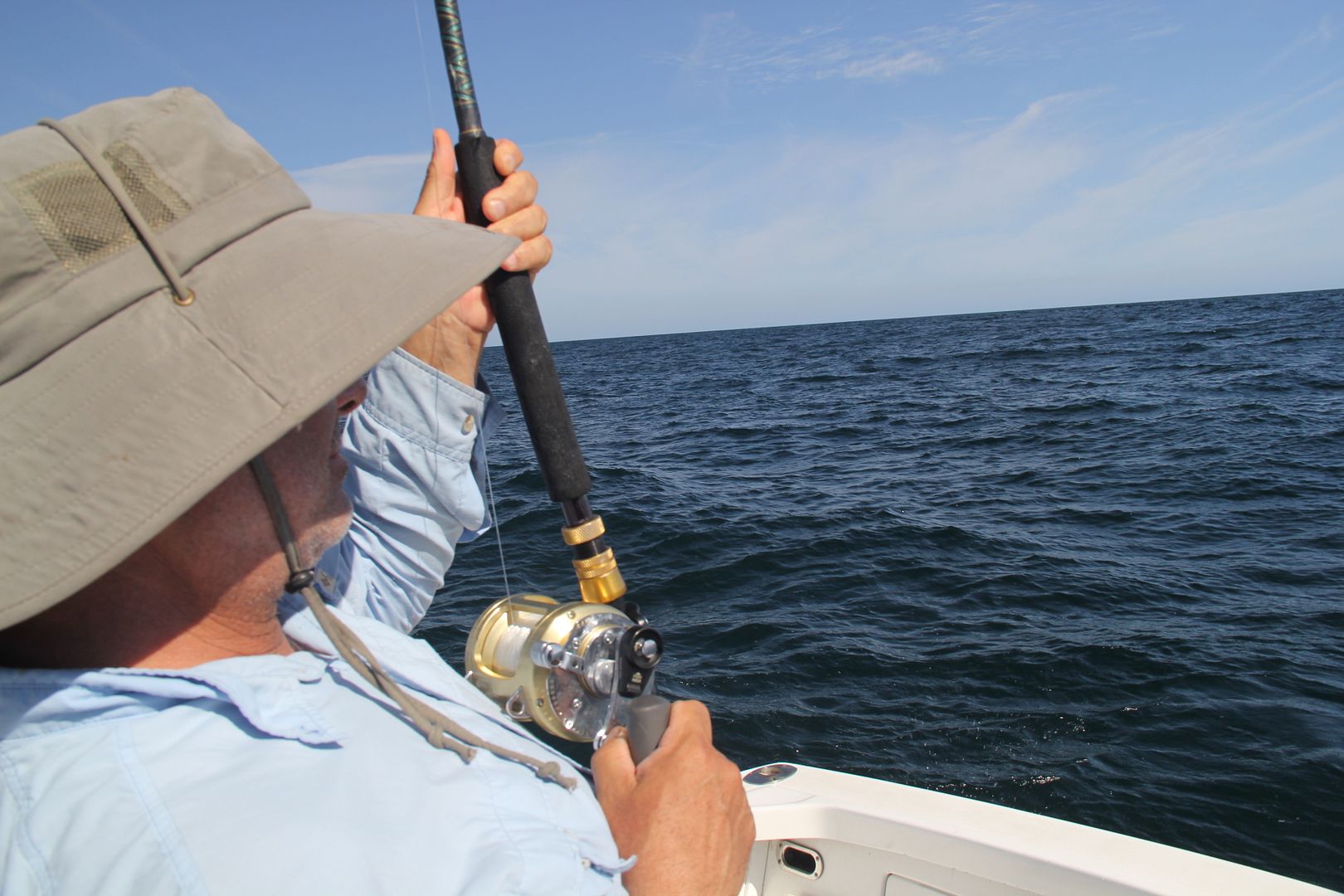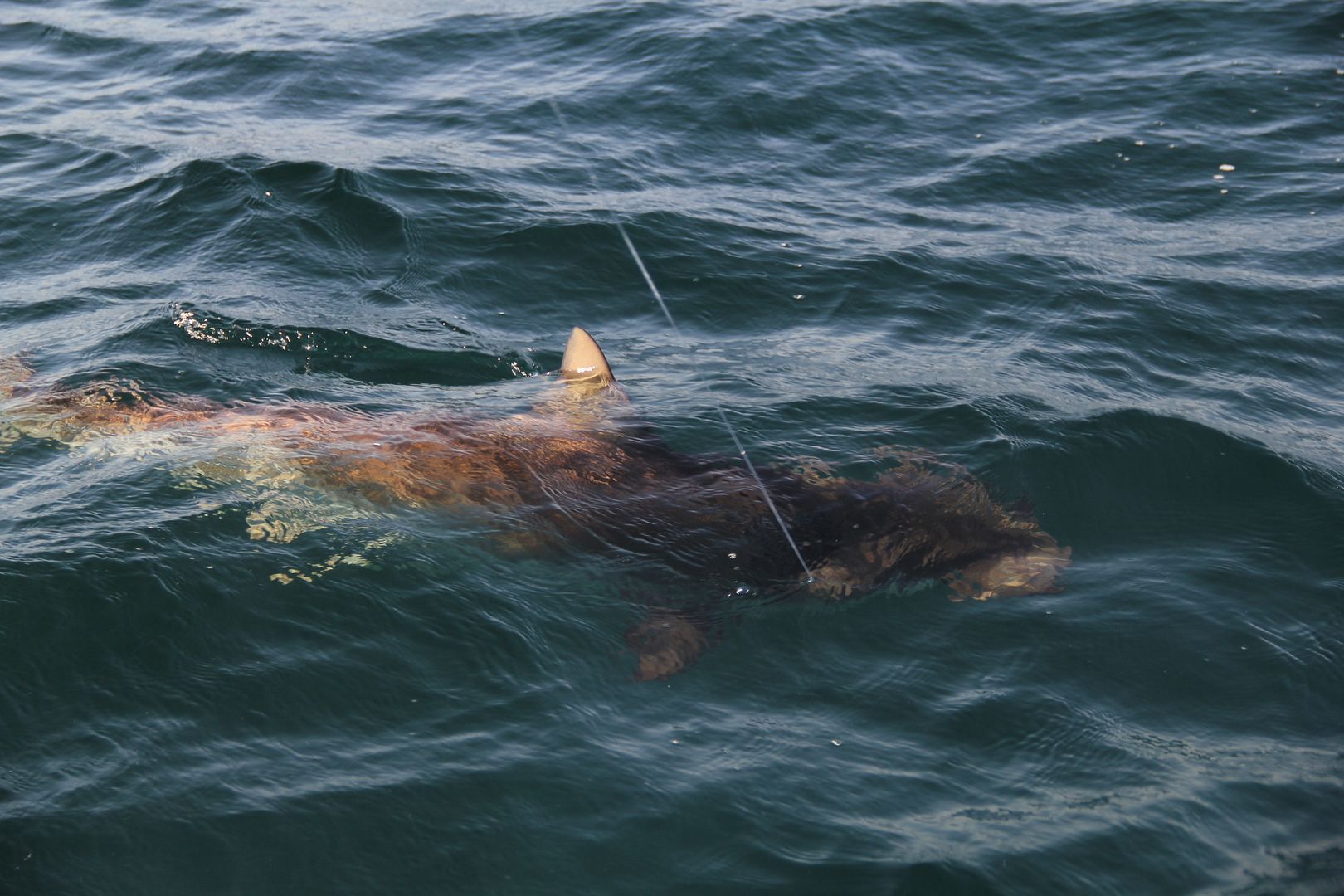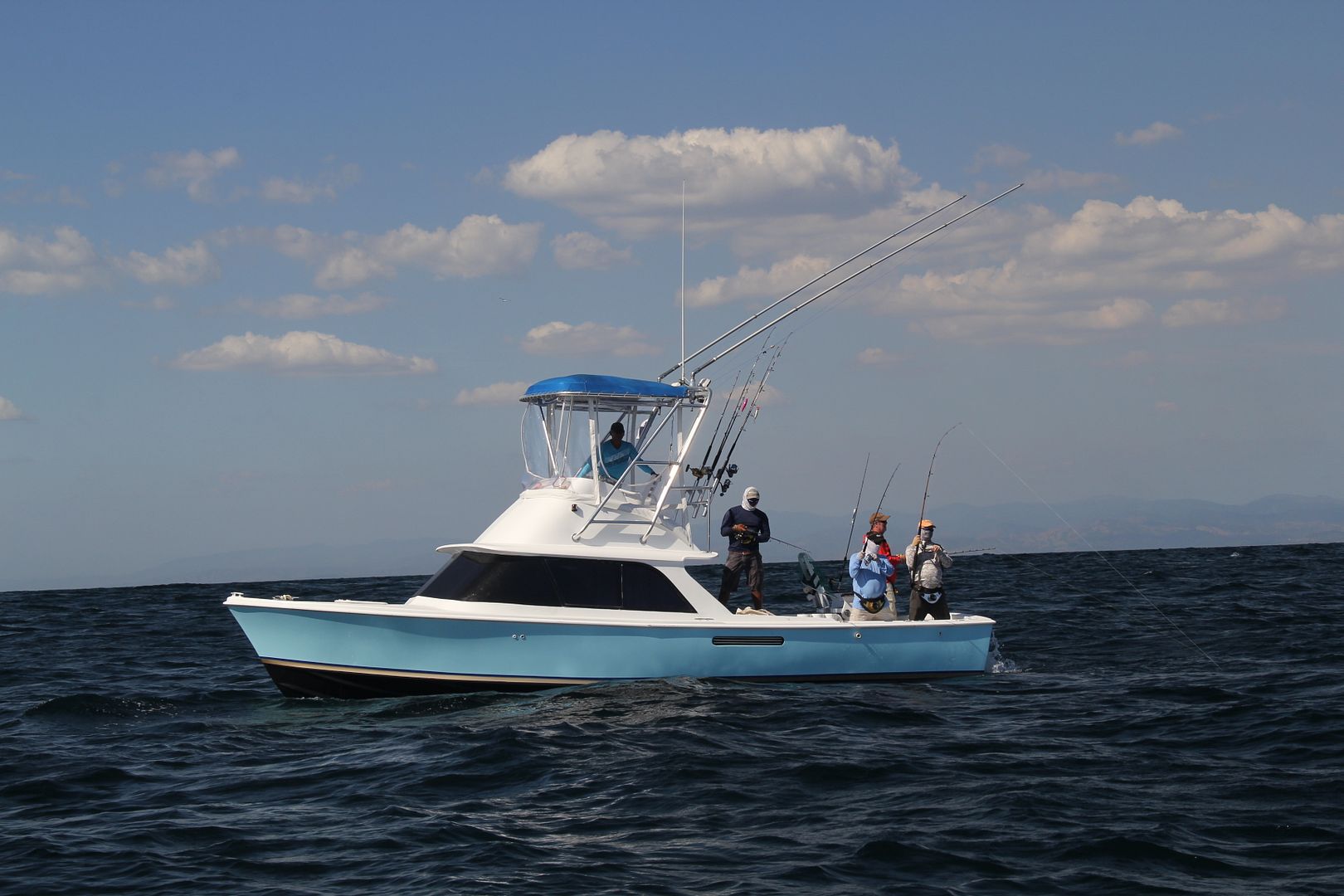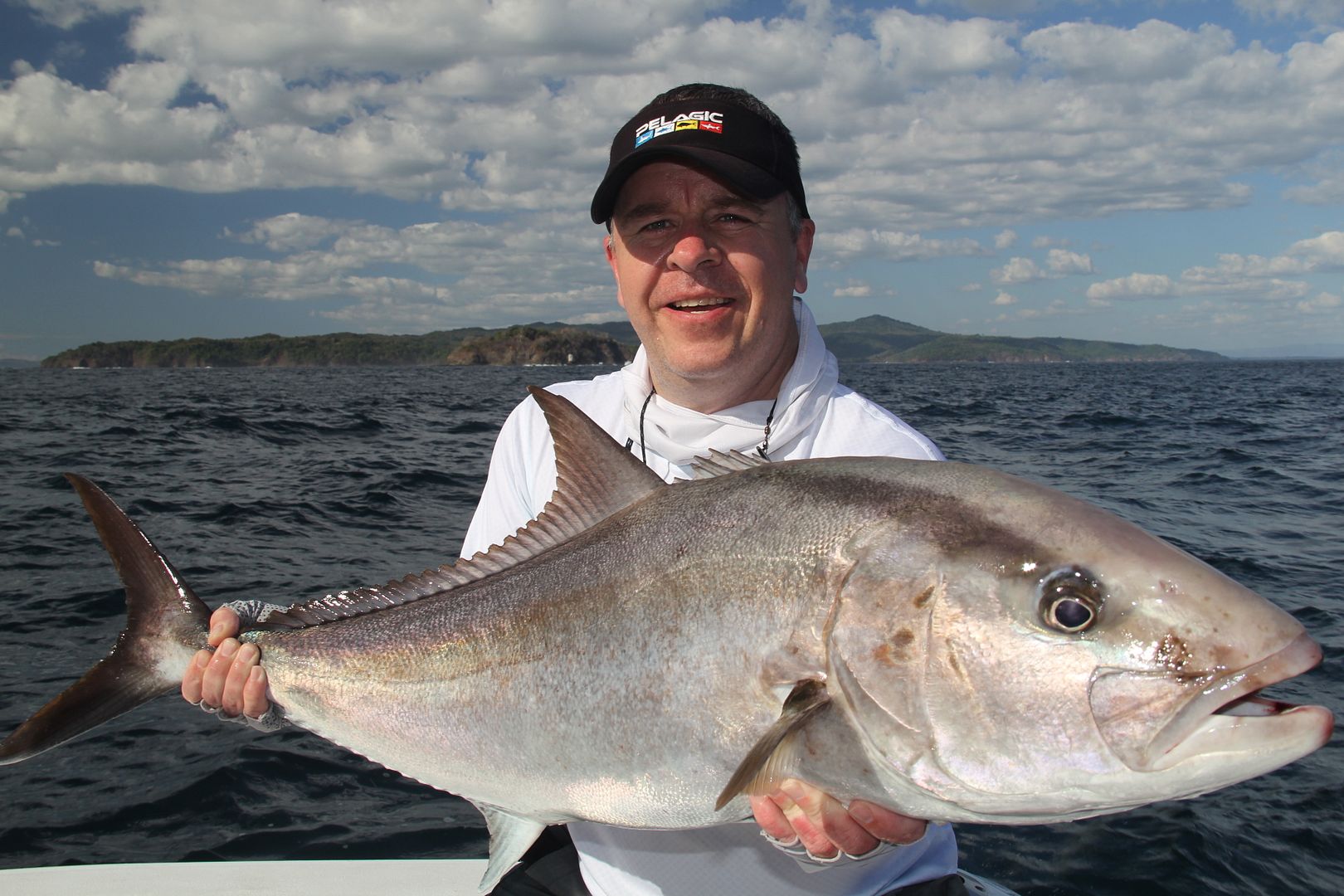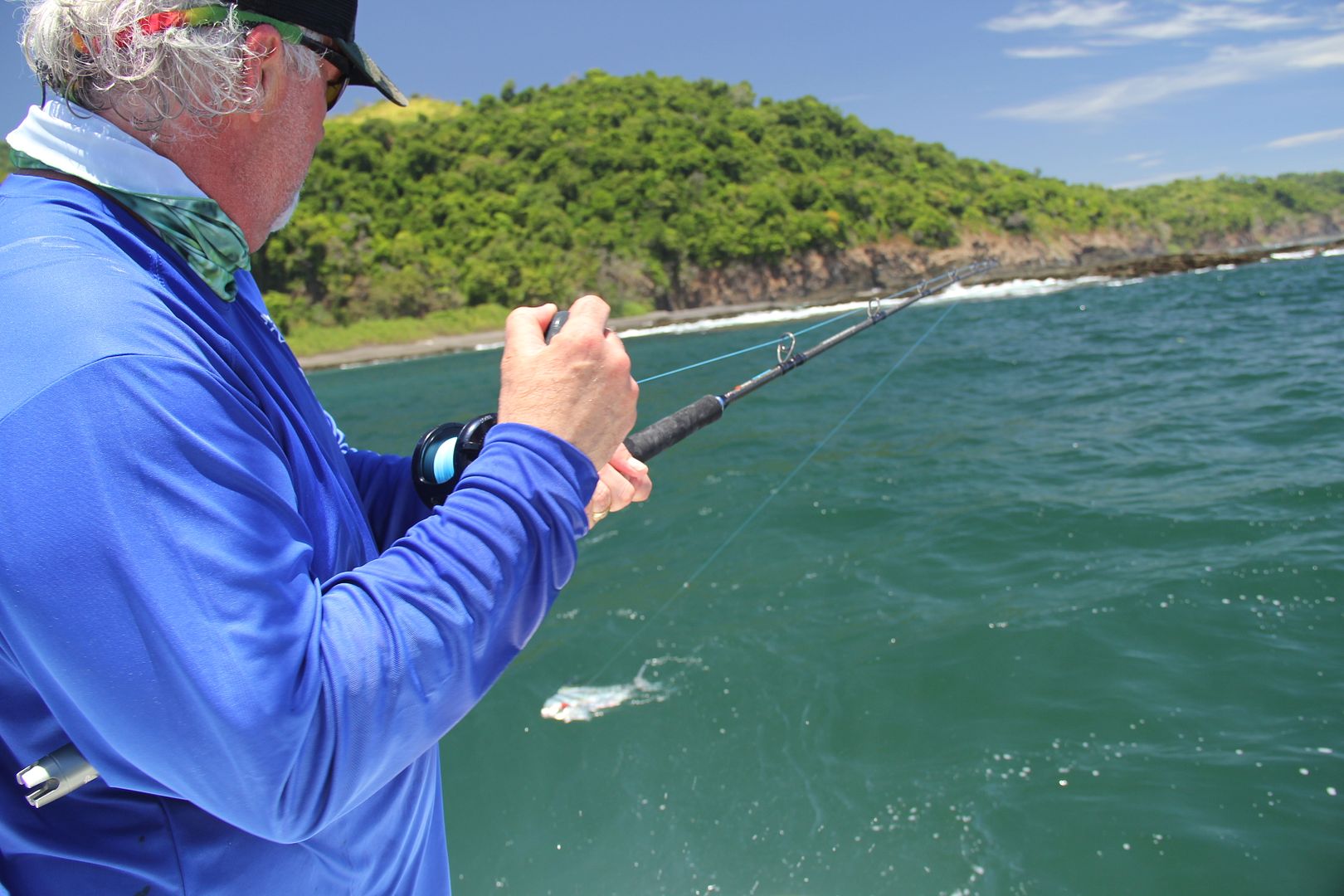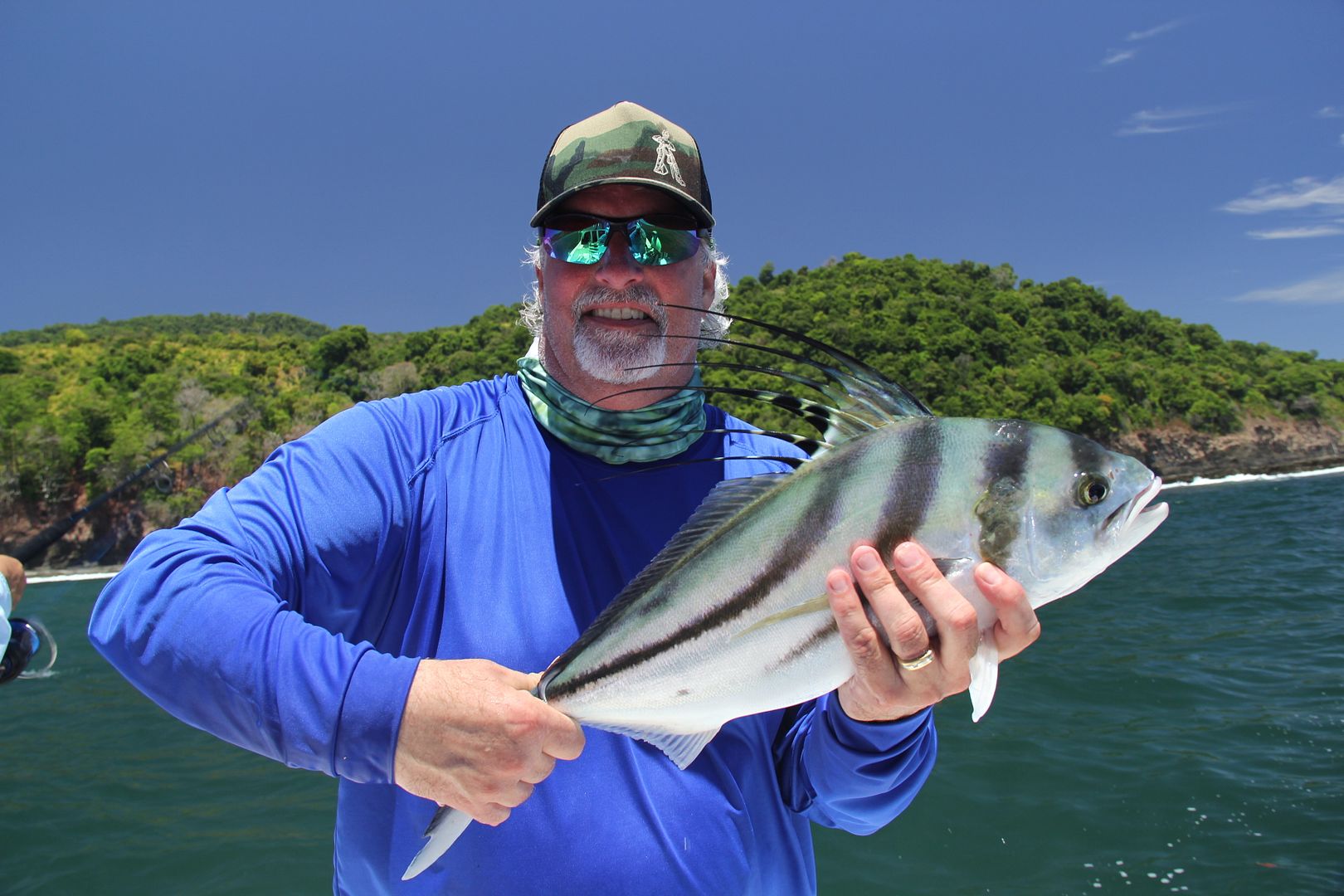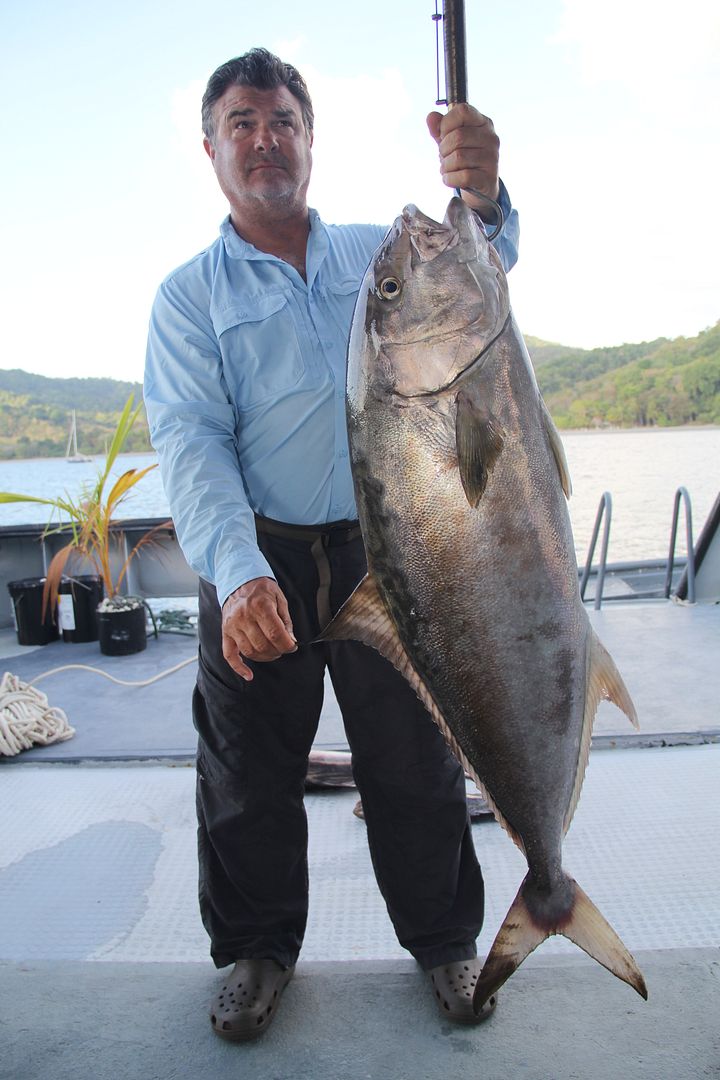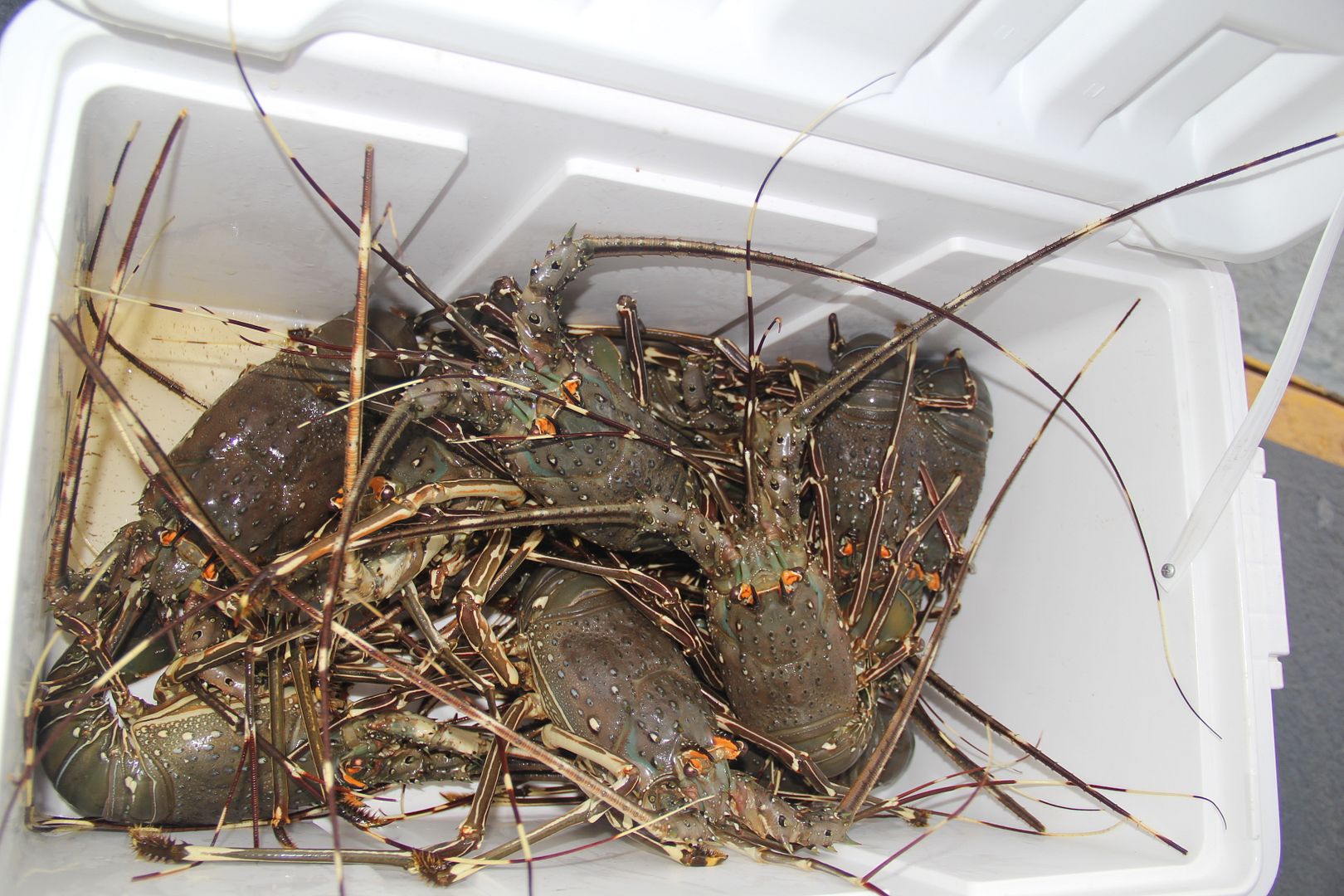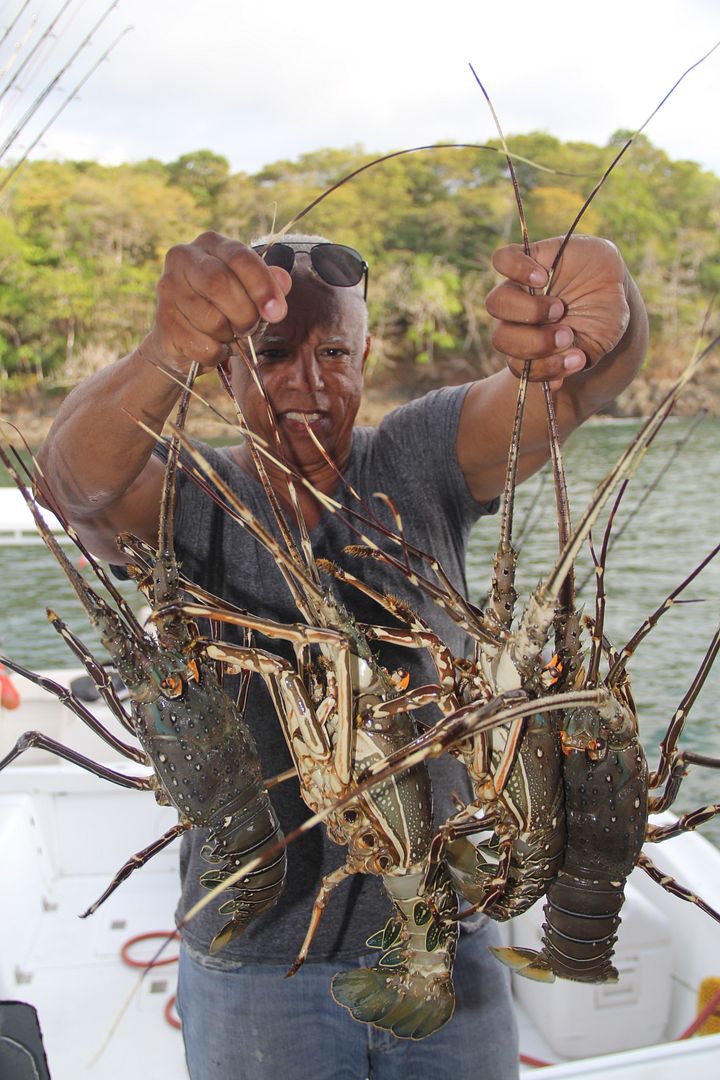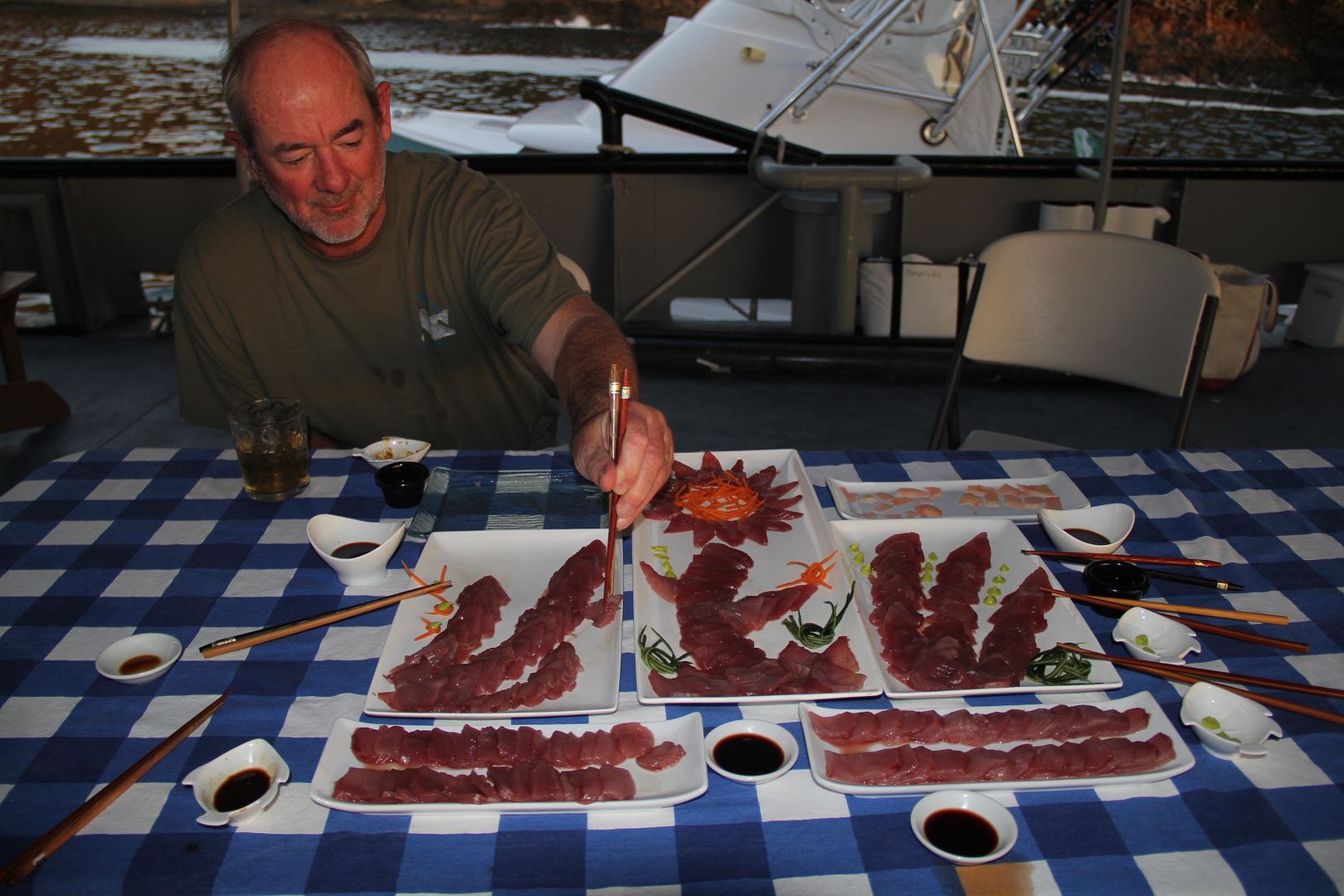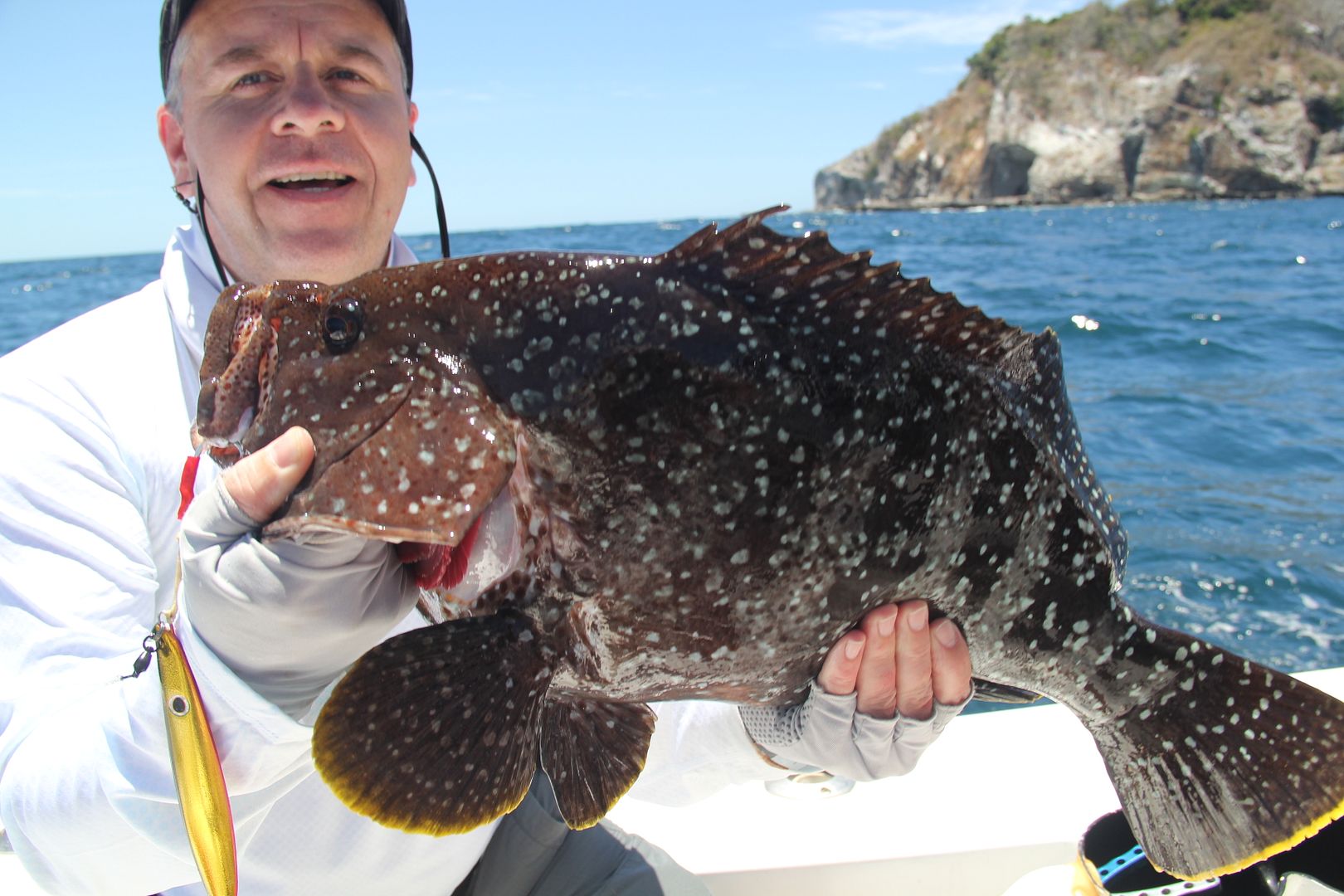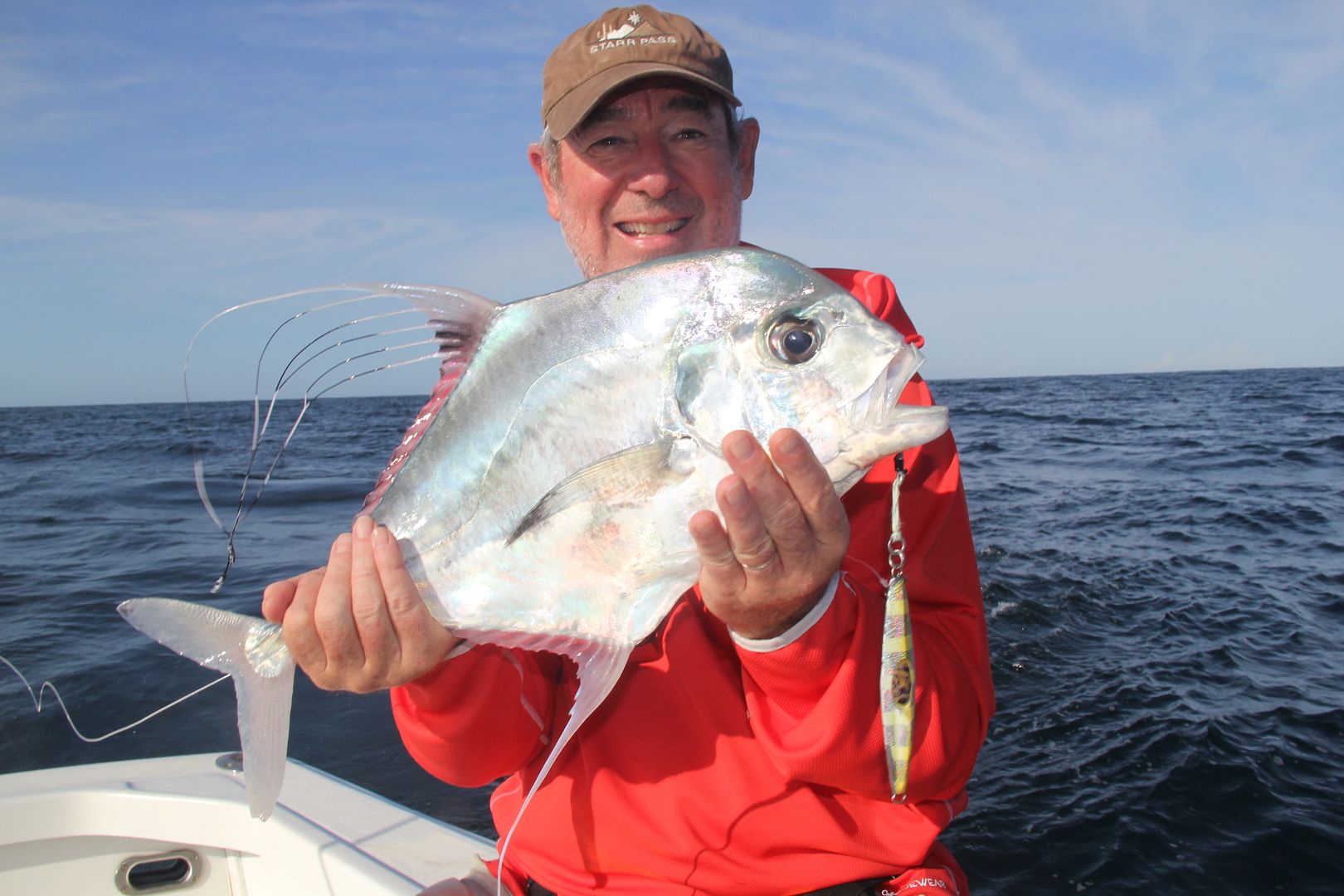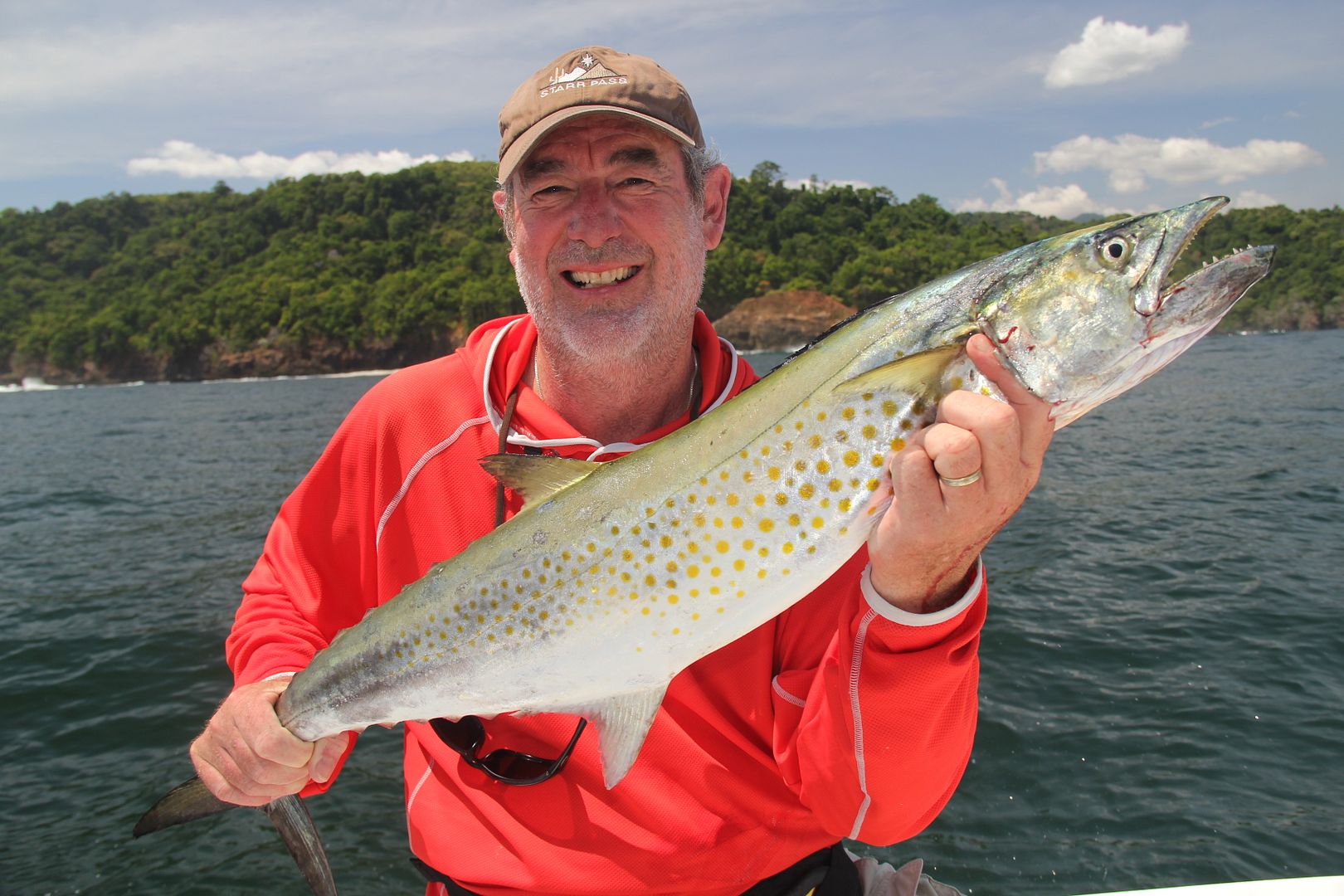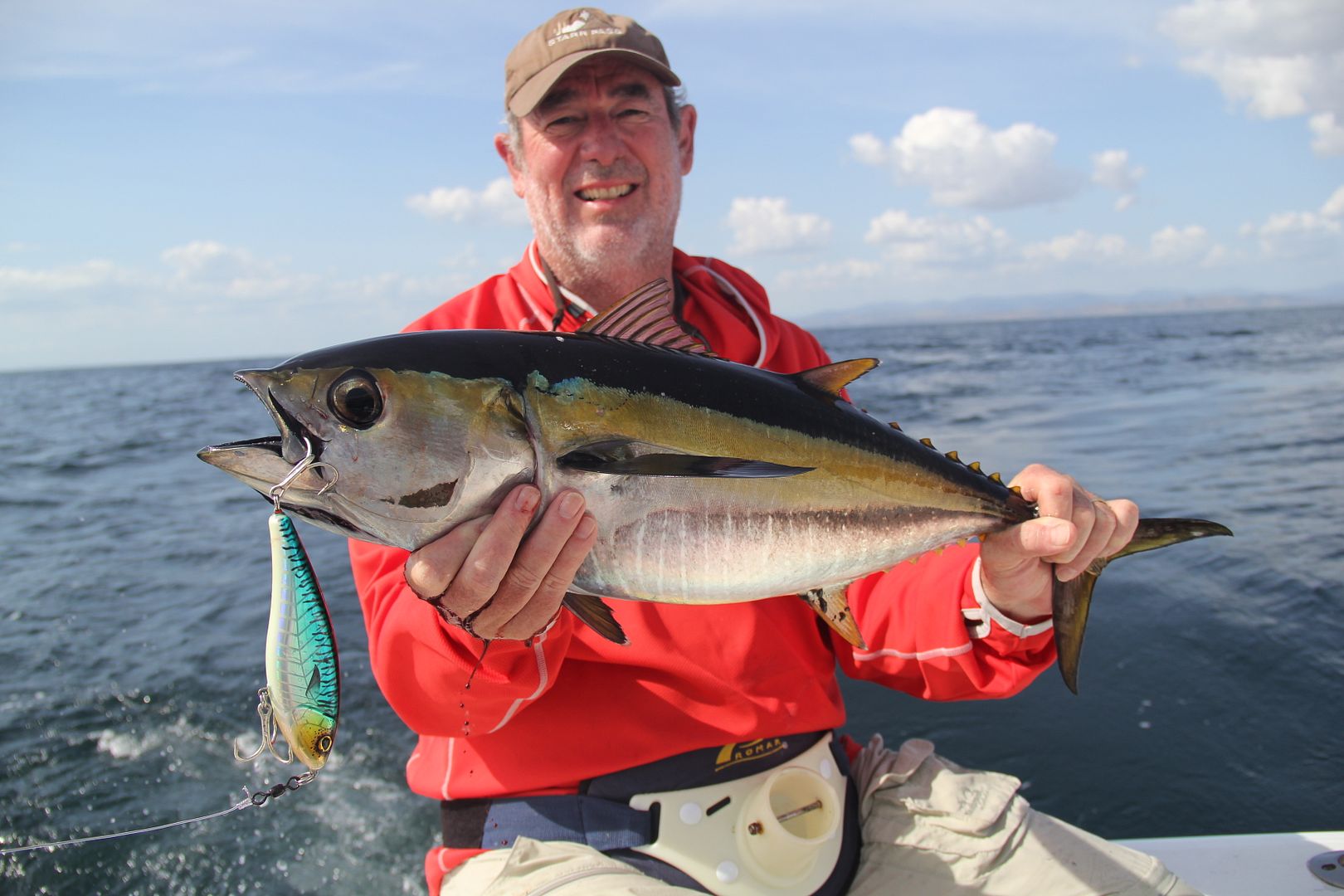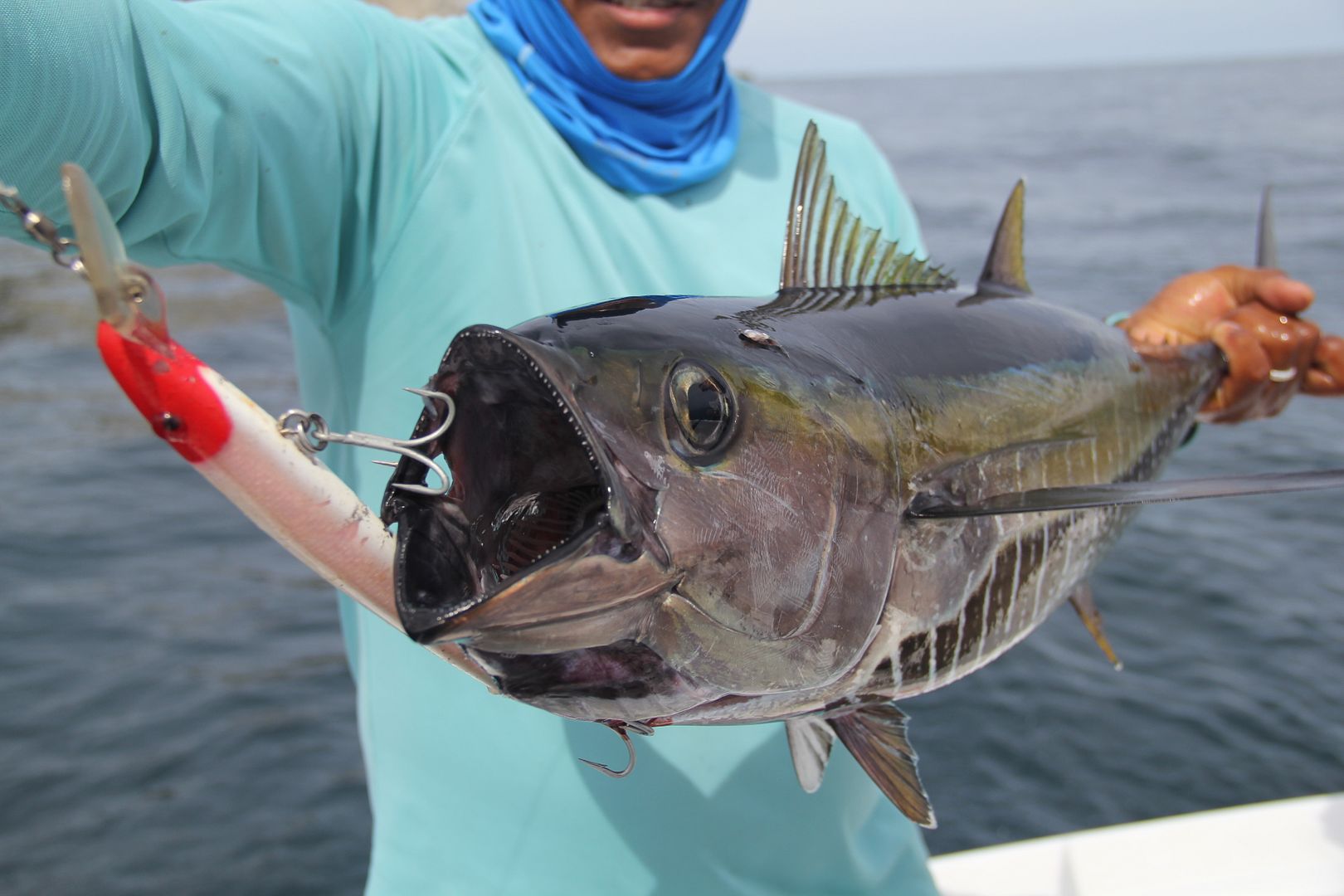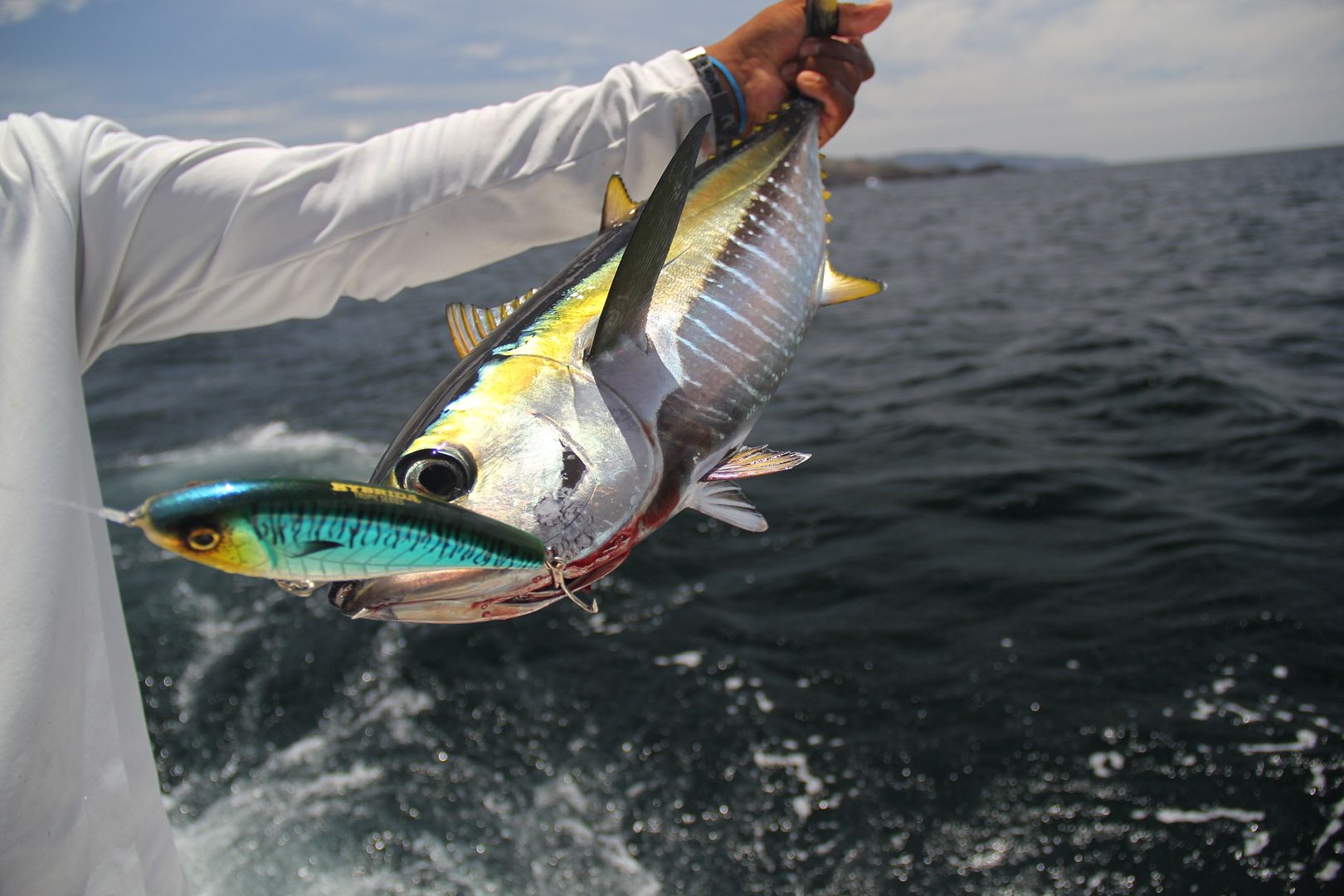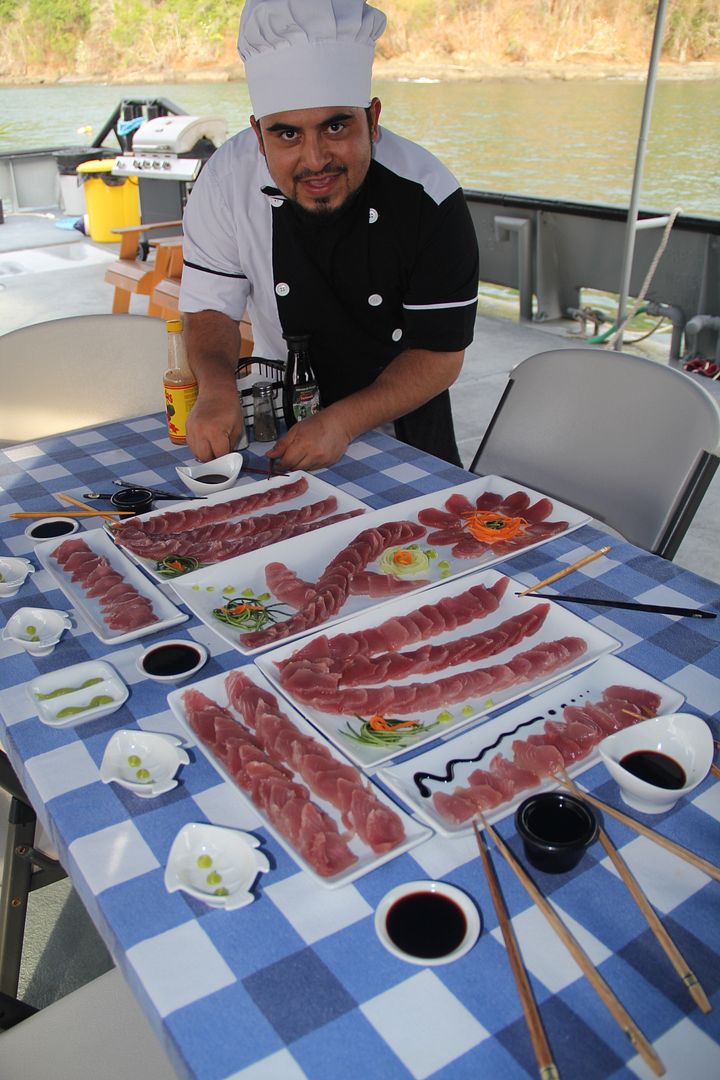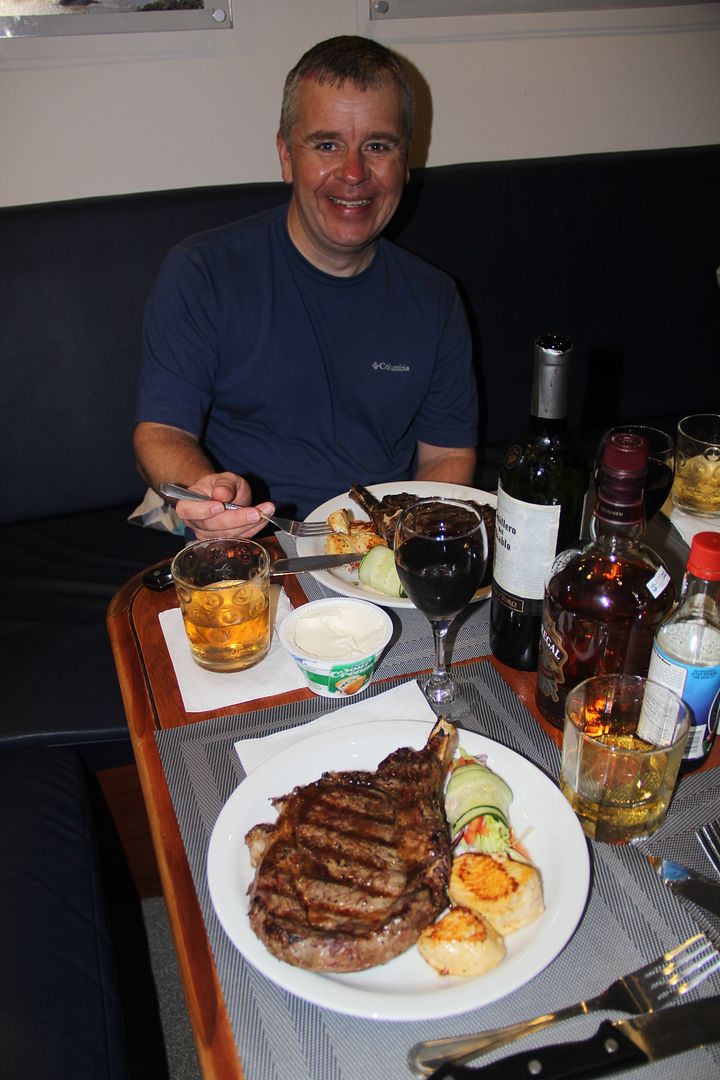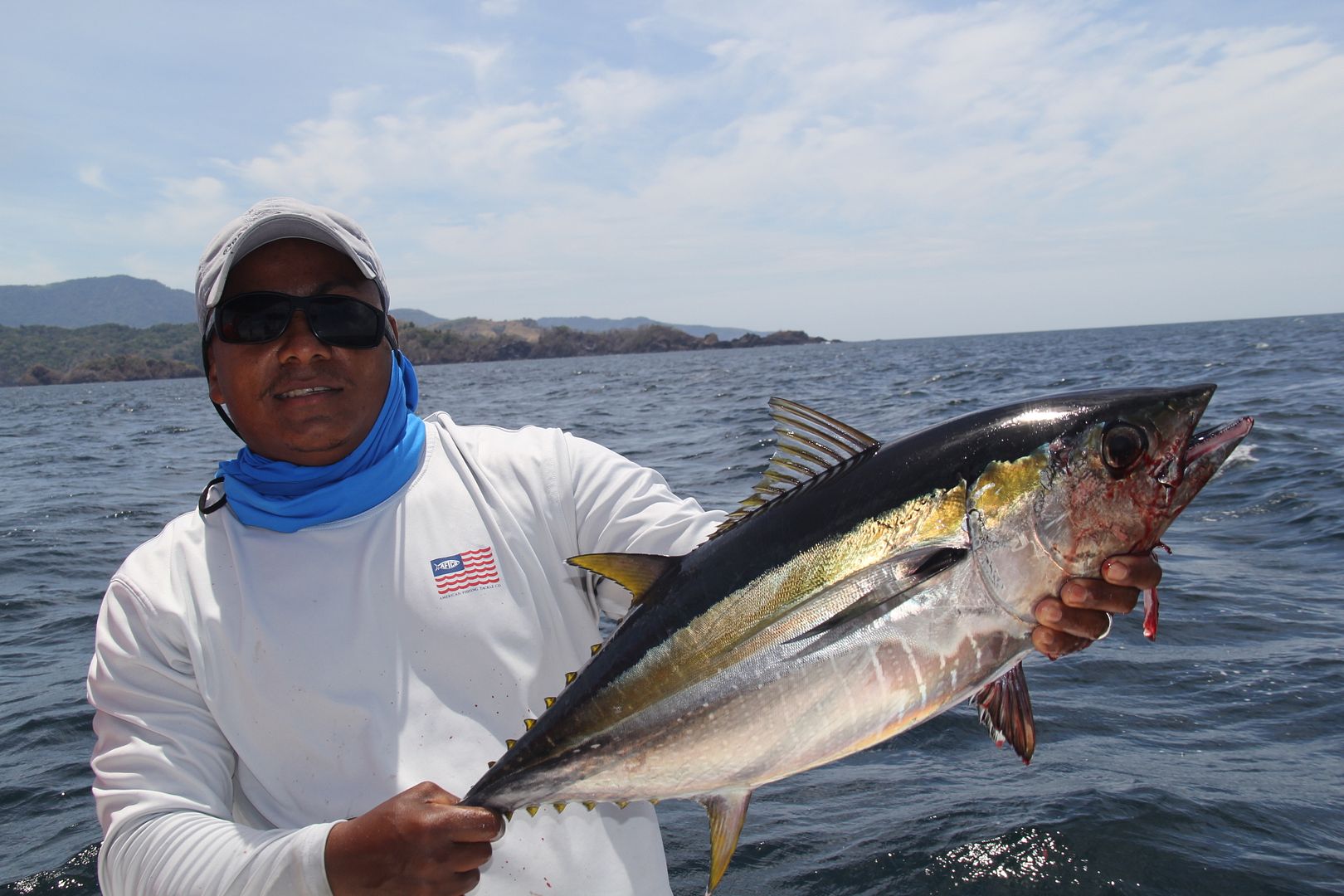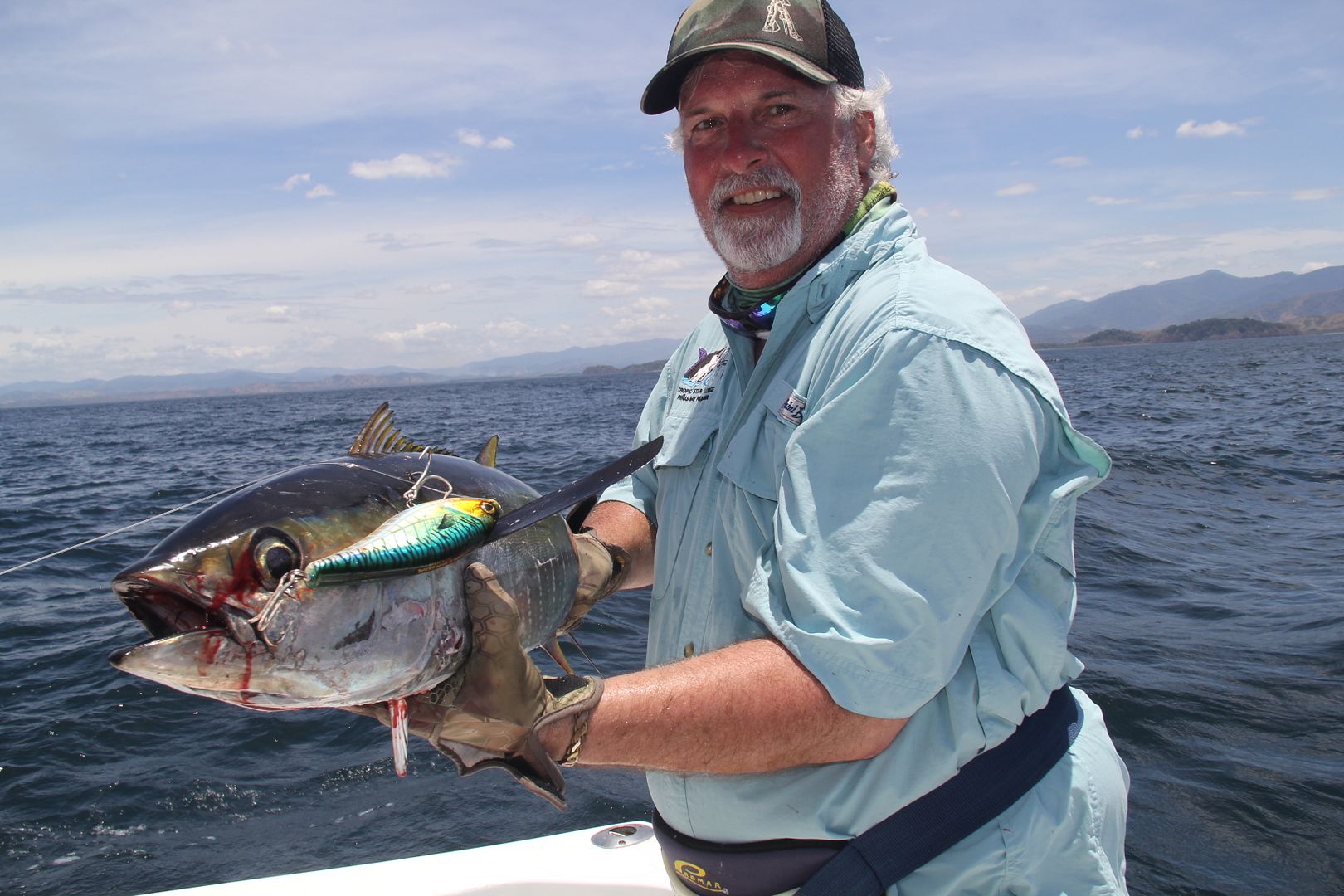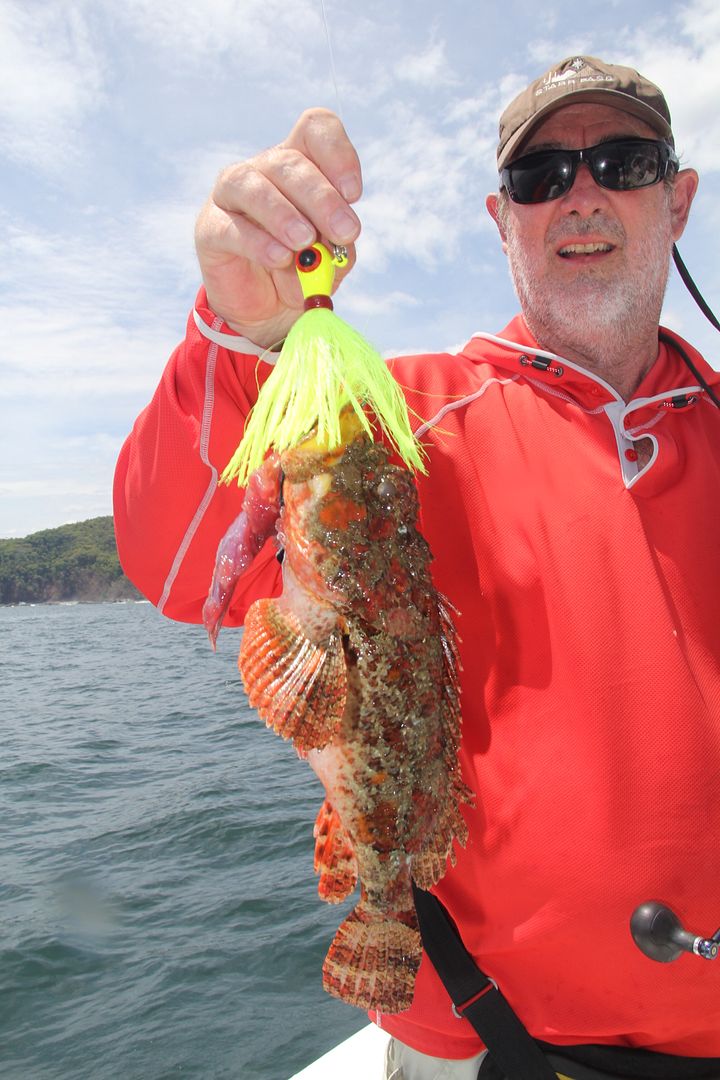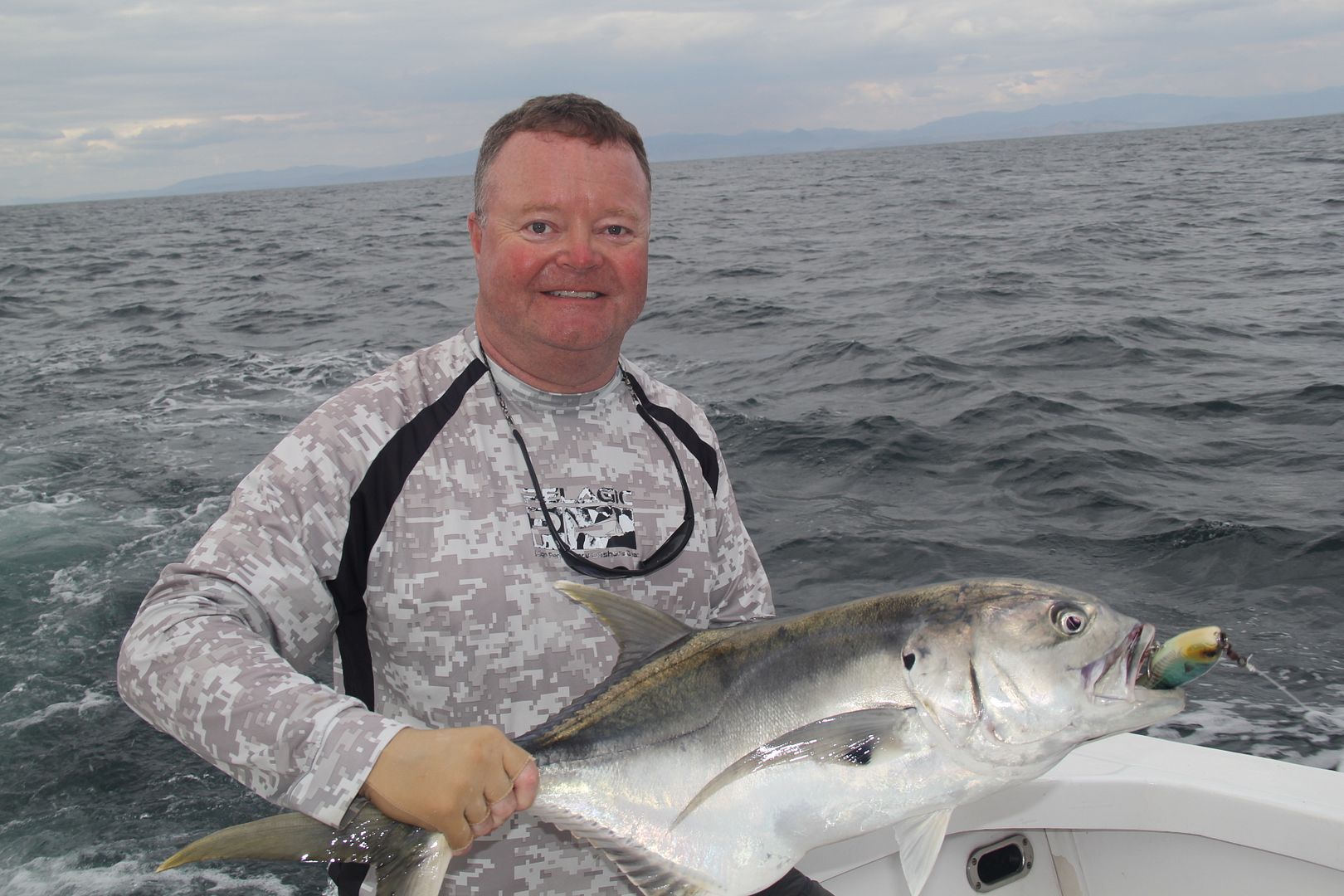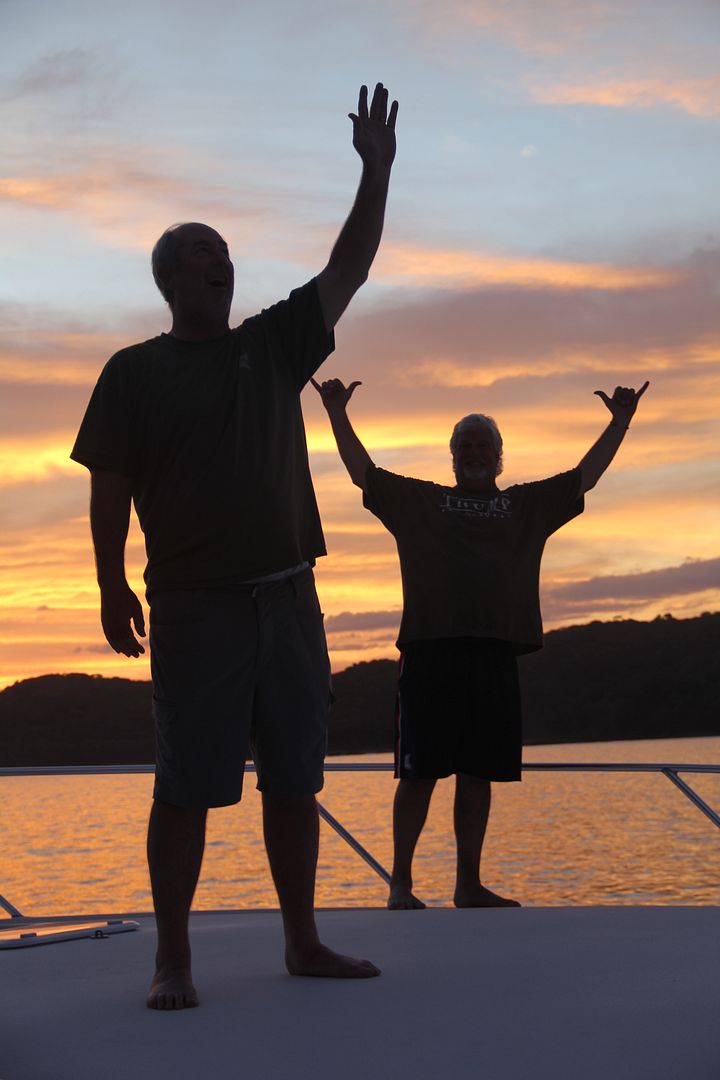 Last edited: