"The Roving Angler"
BD Writer
Jun 1, 2006
2,737
453
Name

Tony Pena
Boat

n/a
"Variety is the Spice"
My group got a late start upon arrival at Panama's Tocumen Airport due to a wait of 40 minutes on the tarmac for a gate to open on the last of three flights, however the VIP arrival service expedited all clearances and provided a comfortable waiting lounge. Checking in at the new Panama Hilton, it was convenient to find a Ruth's Chris steak house off the lobby for a late meal. This was a first time trip to Panama for Dave Norberg, Jim McKissack and Scott Smith who have fished from Brazil to Canada (it was my 58th trip). After a day of "warm-up" fishing for peacock bass on Gatun Lake we were driven the four hours to Puerto Mutis by Mel Sanchez (
[email protected]
; 6747-6567). A Cebaco Bertram met us at the dock and began the last leg of 1 1/2 hours to Cebaco Bay stopping to pick up some large lively lobsters from a panga near Isla Leones that I had arranged for in advance. As we got closer to Cebaco Bay the water got bluer and the scenery was dominated by jungle greenery and rocky shorelines. The 110' mothership "Journey Bay" was moored in a corner of the Bay sheltered from any bad weather. It's stable steel hull, fully air conditioned interiors and broad surface decks would be our "home" for the week. It was good to see all the captains, crew and chef who have worked for owner Capt. Jim Wiese for years. The guys didn't bring any tackle as I said it was unnecessary. I had two large duffle bags full of the latest poppers, jigs and jerk baits to try out. The rest of the day was spent watching the crew and I assemble the gear and re-spool with fresh 50/65/80 lb. Power Pro. The plan was to use two 31' Bertrams with a different angler fishing with me each day on Capt Ariel Medinas "Extreme" with mate Martin Santos.
The first day or two was going to be a challenge as 18' neap tides were running and creating all sorts of current affecting mostly the inshore bite. As soon as we turned the corner from the Bay we saw birds working and pods of dolphin over yellowfin tuna. The tuna were a very reliable catch for the week from close-in to Jicarita and Hannibal Bank. We caught 15 tuna (schoolies to 35 lbs.) along with ten other species including wahoo, African pompano, jack crevalle, yellow snapper and greenbar (rock) snapper. The sea was flat calm and 82 degrees. We came across a Panamanian Naval Patrol vessel and gave them two bags full of tuna steaks which they really appreciated since there were 30 guys onboard. NOTE: The popping (except for tuna) was unusually slow but a jerk bait, the Hybrida Tropical, I had just received from Germany was very productive and was about to be proven repeatedly.
The third day we decided to venture offshore to the Cebaco Bank where I have had a high percentage of marlin encounters. It's about 26 miles southwest of the Bay. Within a two-hour period, we raised four blue marlin, hooked two and lost both on jigs. Five sailfish were also raised. We made our way back to Ariel Rock (near the Bay) and jigged for tuna, jack crevalle, rainbow runner, dorado, "albacore" (white bonito), sierra mackerel, skipjack and triggerfish.
The final two days were spent fishing the Tuna Coast to Hannibal Bank recording 26 yellowfin tuna as well as more wahoo, bluefin trevally mullet snapper, jack crevalle, and skipjack. The Hybrida lure outfished live bait and hooked a large roosterfish but the hooks pulled after a fifteen-minute fight. A total of nineteen species of fish were caught out of 173 total. Generally, the fishing was below standard for Panama but still good by most standards. Missing in our catch (although several were hooked and lost) were huge cubera snapper and roosterfish that make trophy memories. The mothership was very comfortable as usual and the food prepared by Chef Abner was special. He even catered to a gluten-free diet for one guest without mishap. Lots of exotic gamefish, comfortable mothership and game boats, experienced crews with a good attitude, calm seas and beautiful surroundings make for a fun and memorable experience. (
www.cebacobay.com;
011-507-6679-8083).
Tony Pena
"The Roving Angler"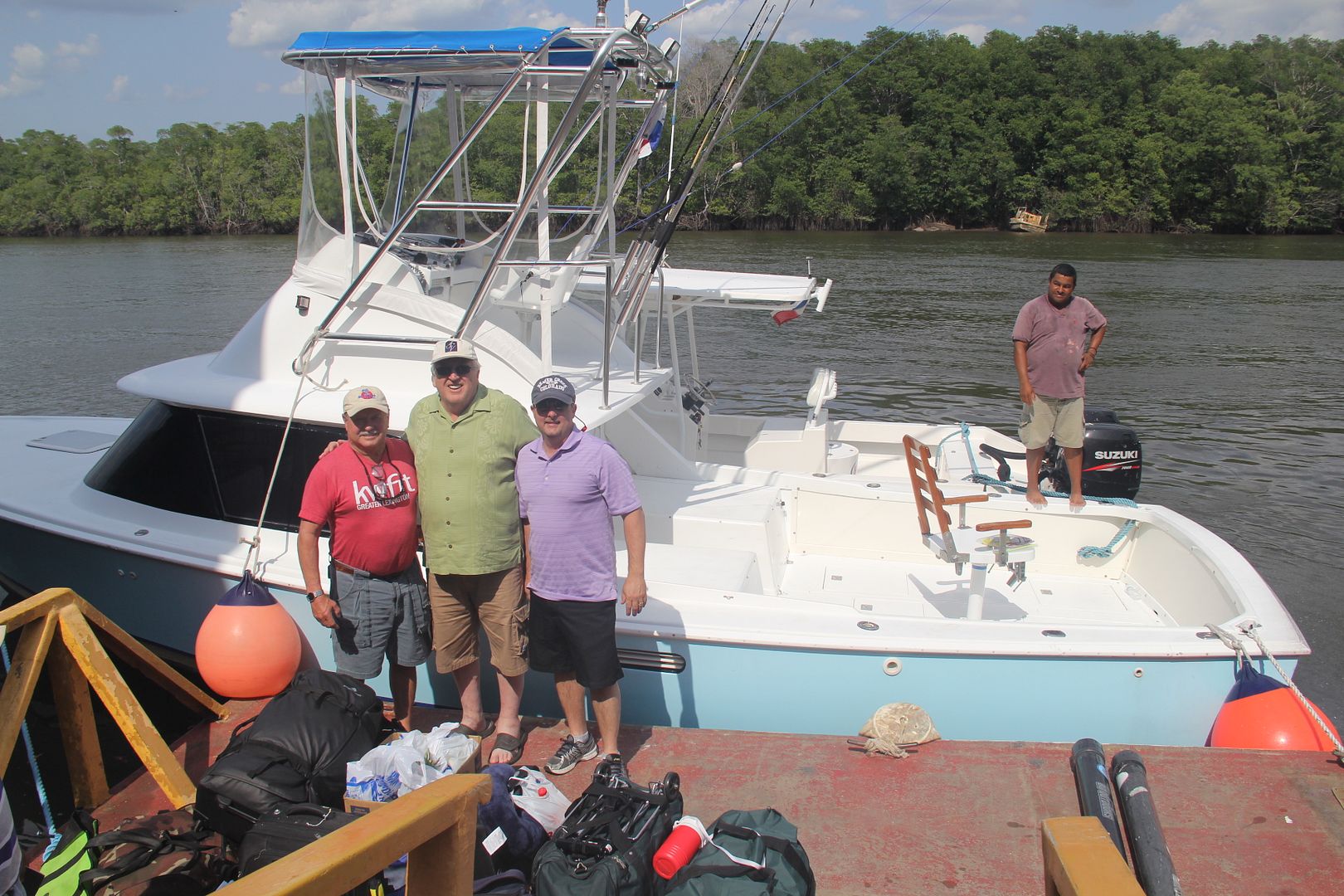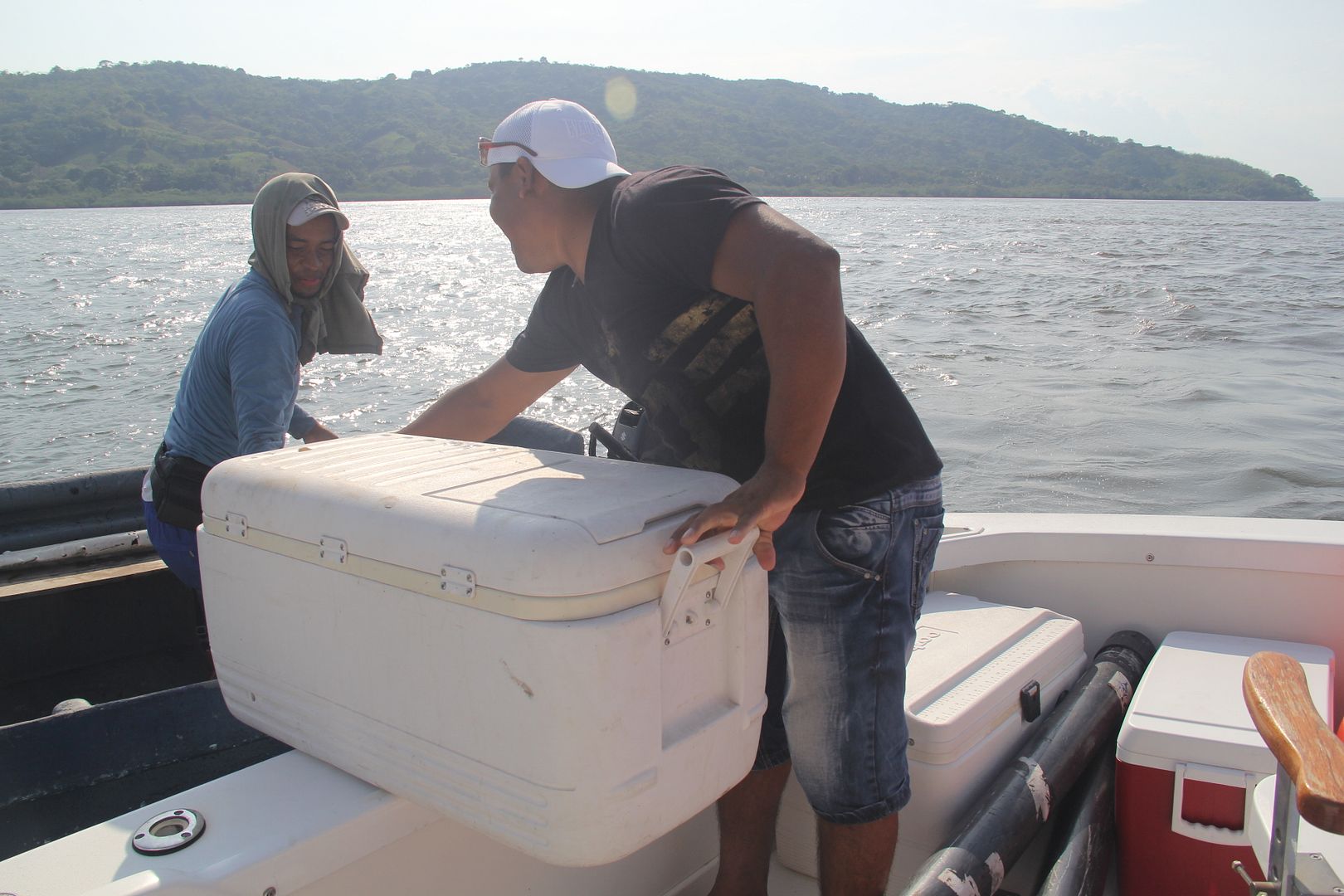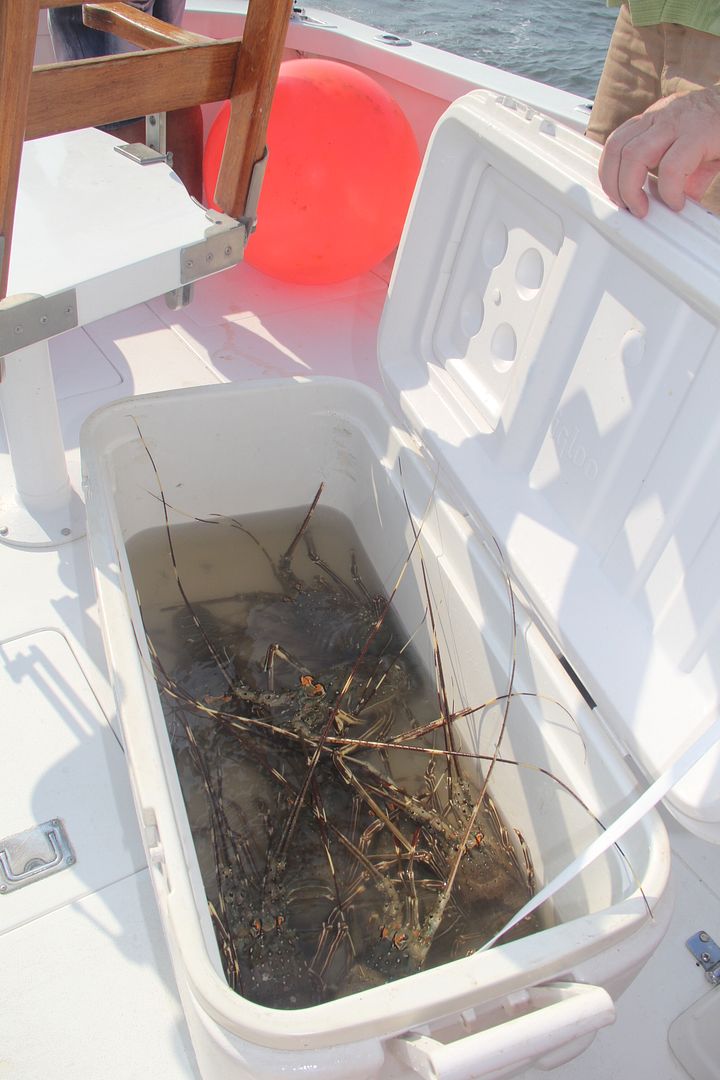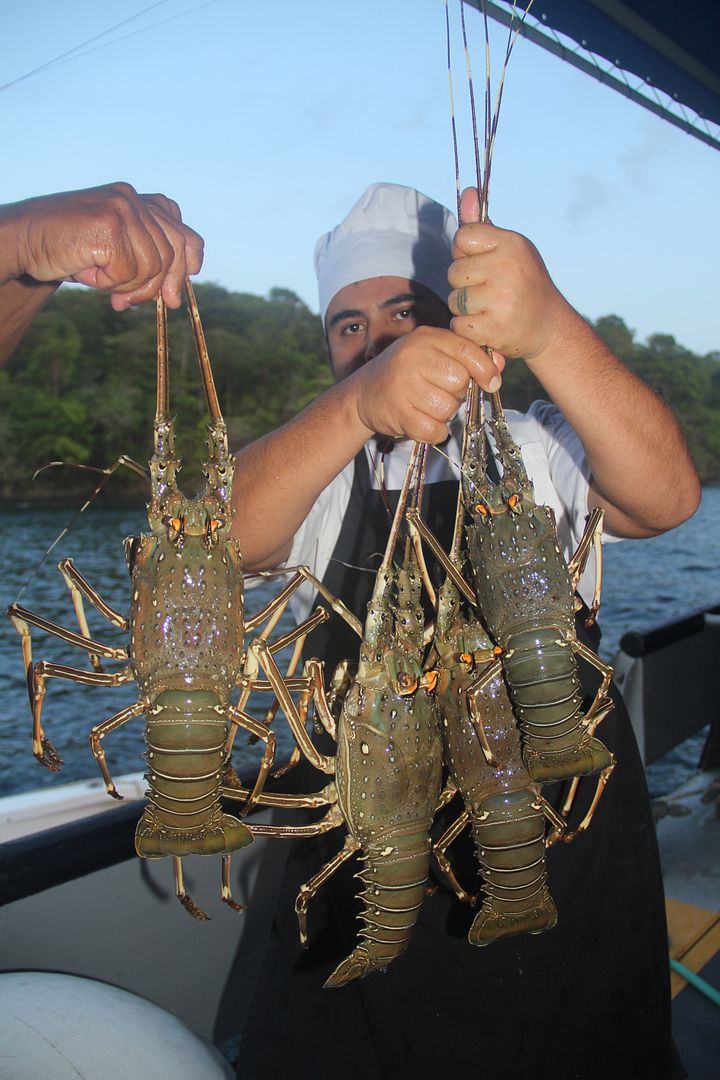 David Norberg working a tuna near the anchorage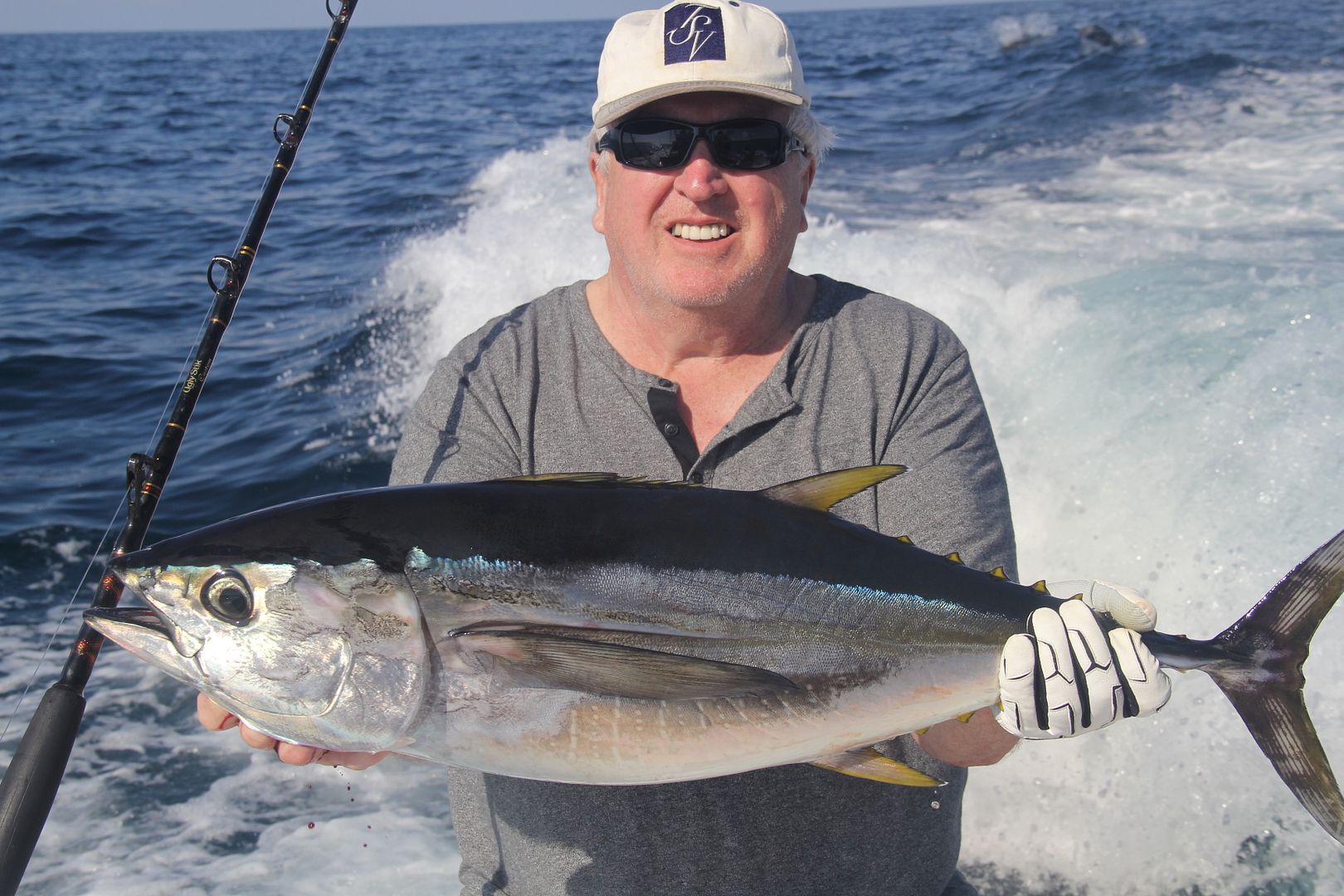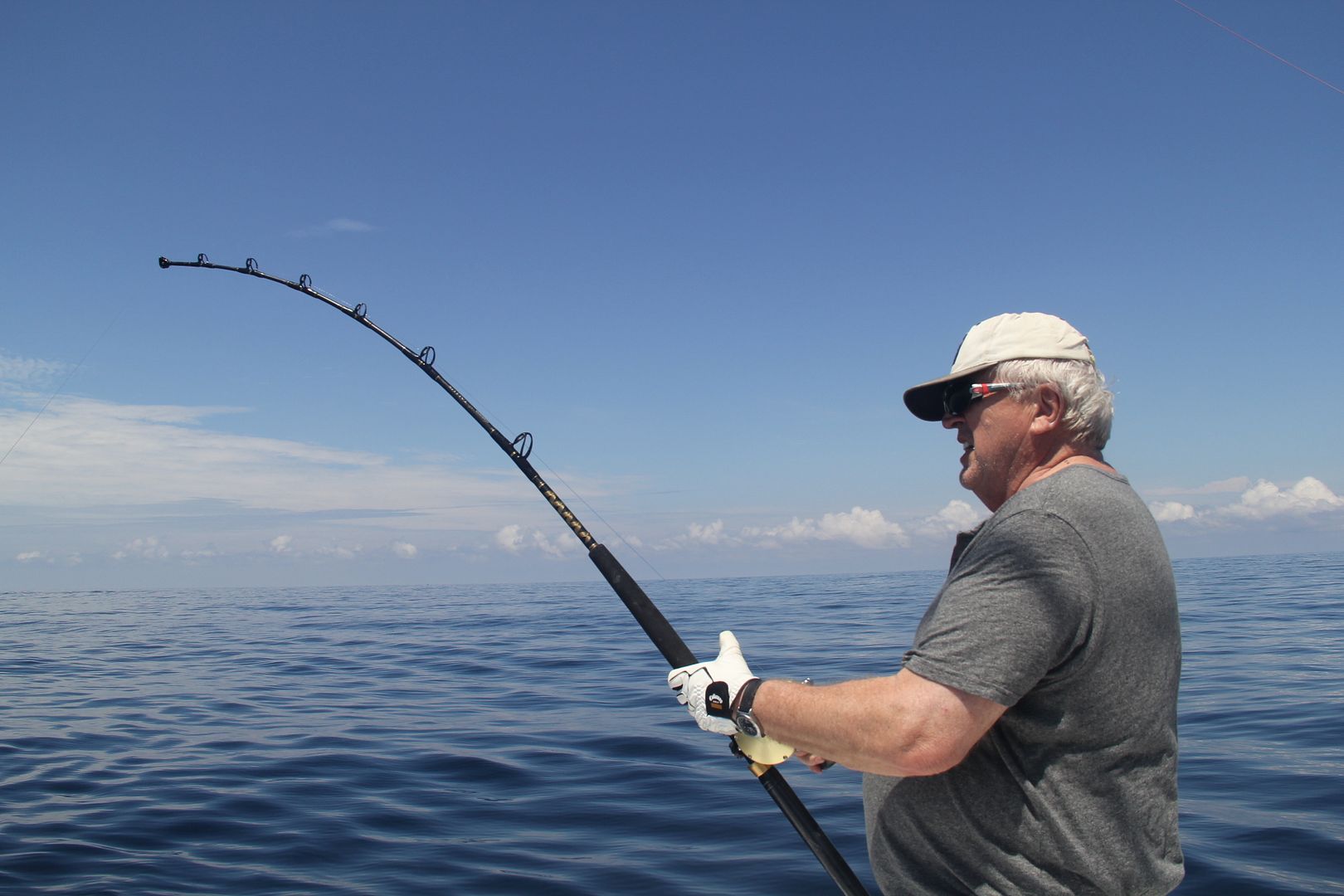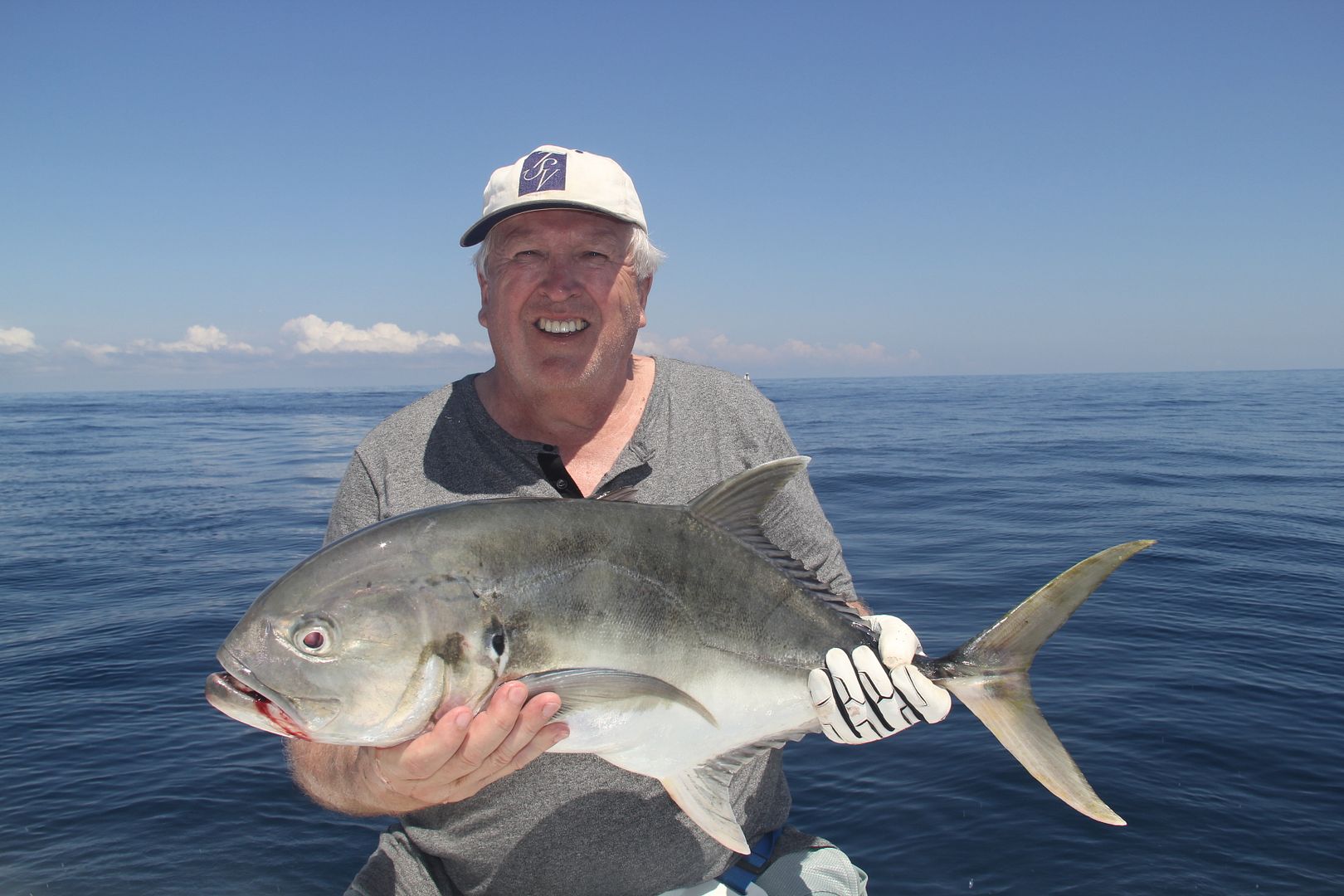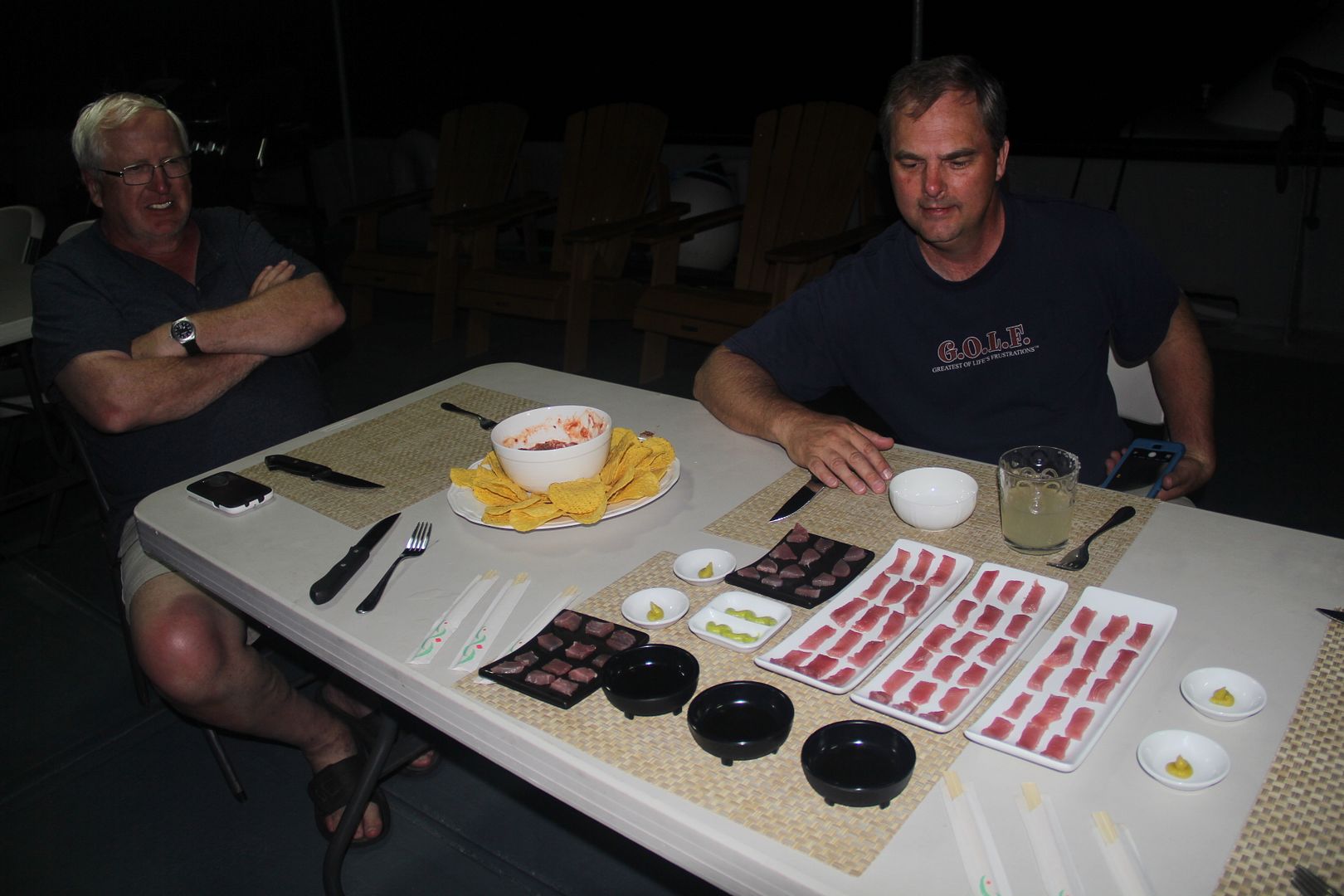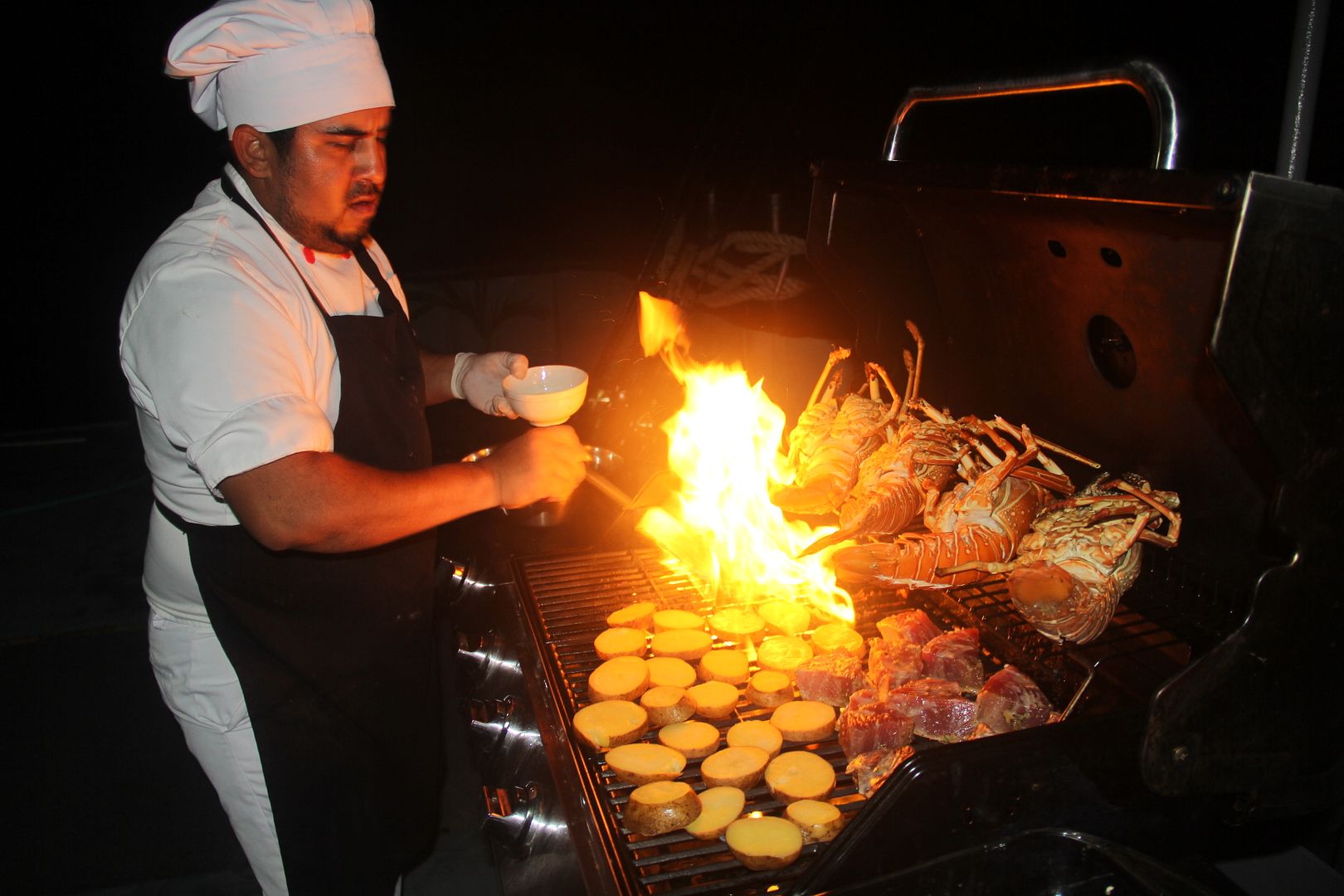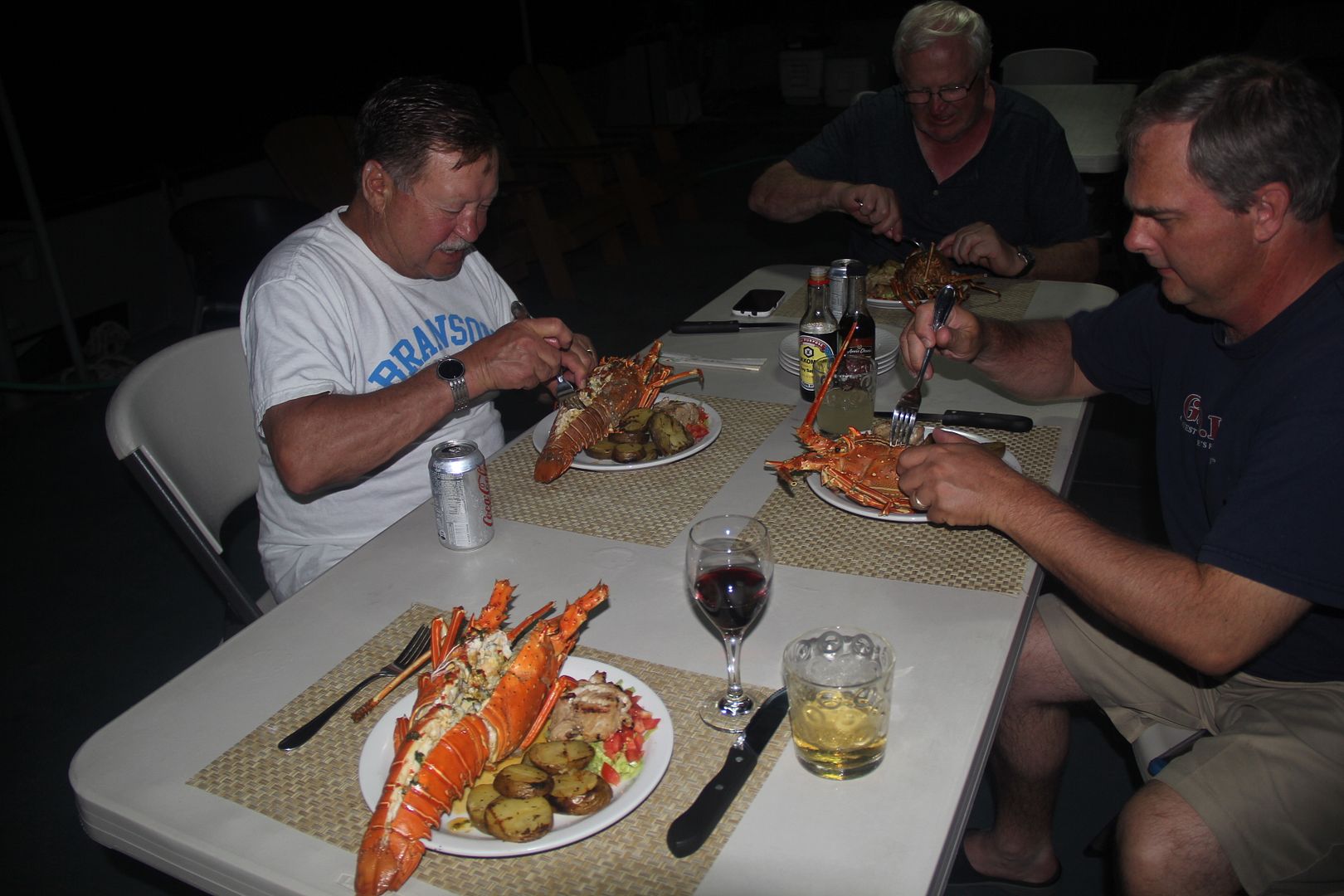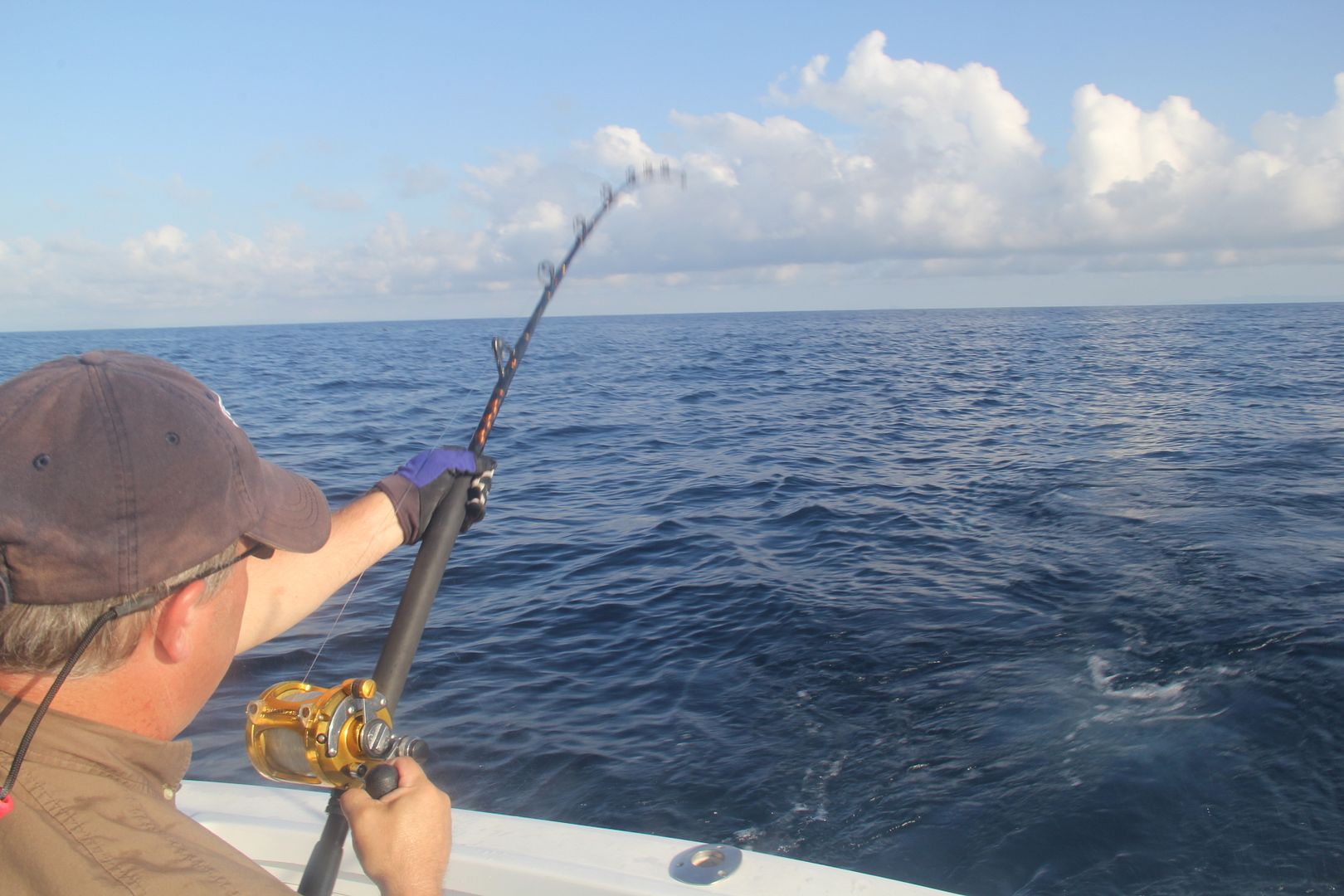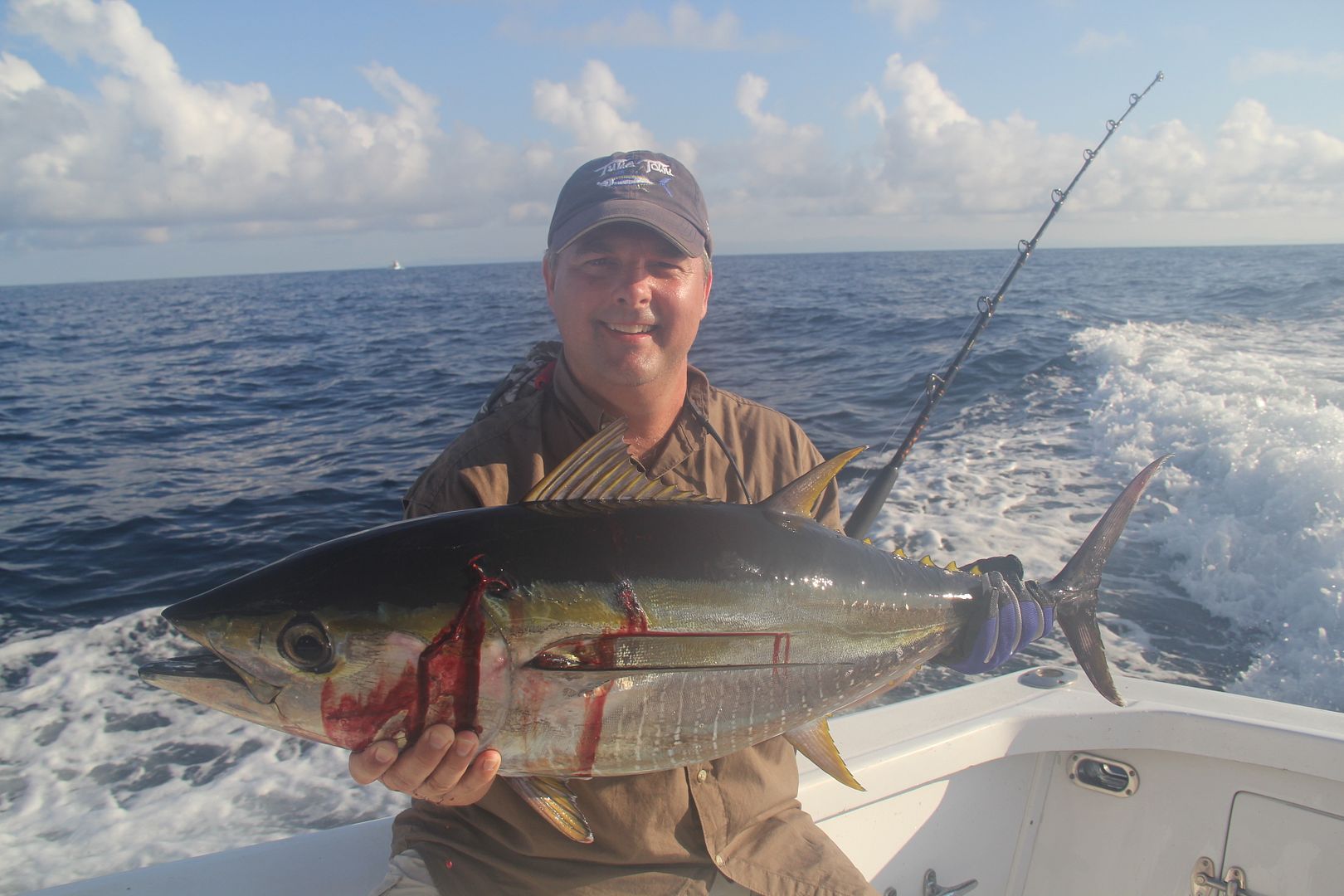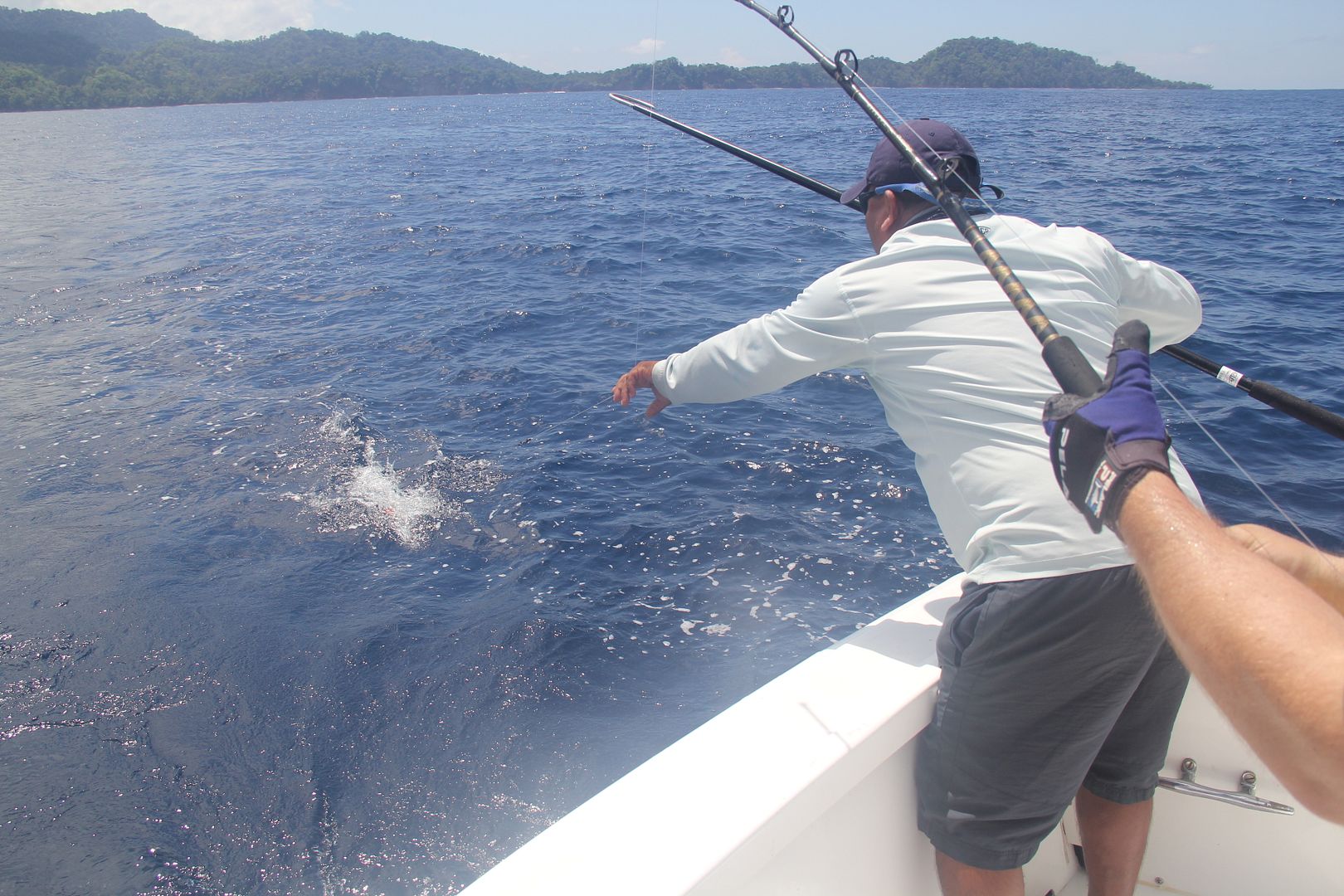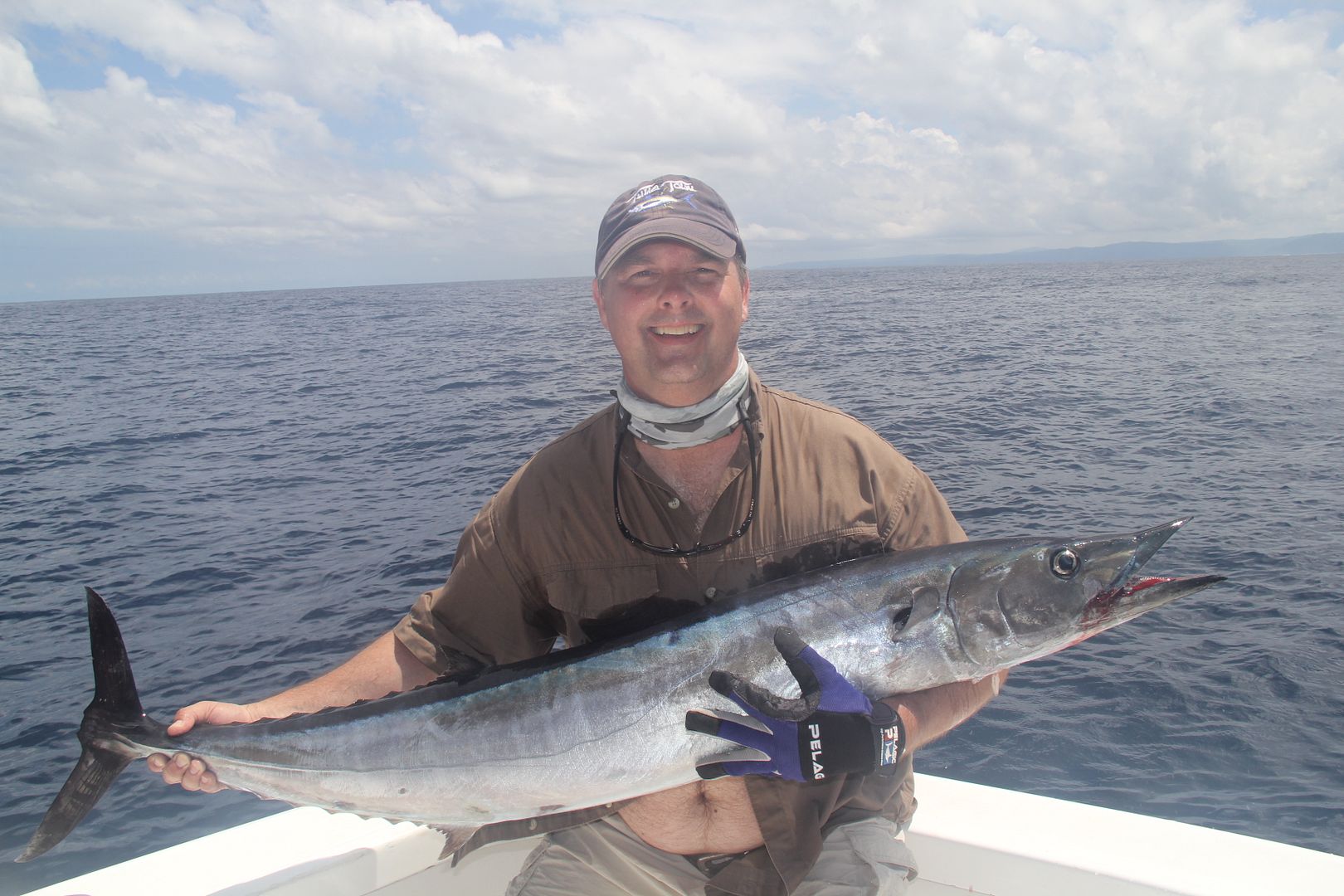 Scott Smith with his first wahoo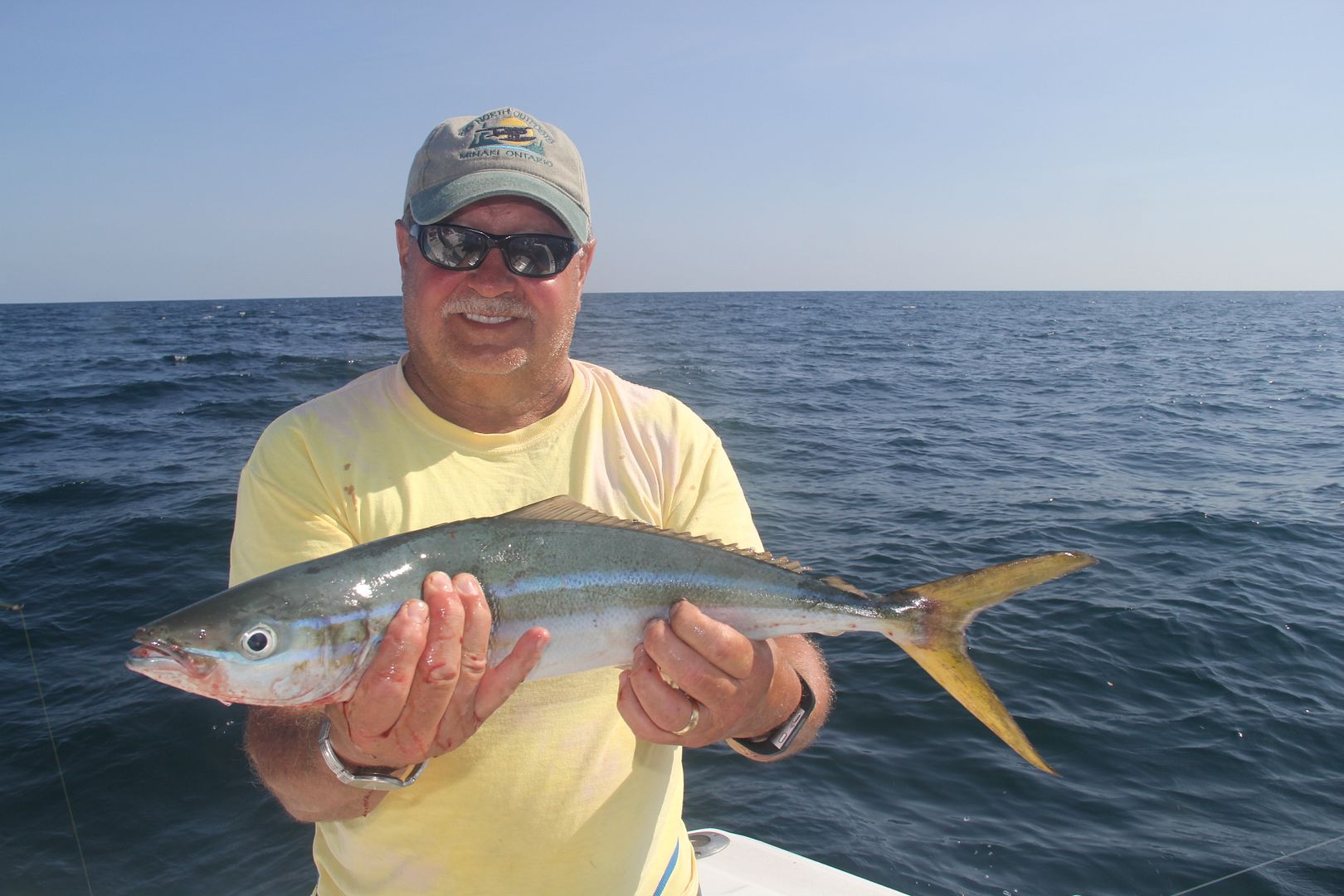 Jim McKissack with a rainbow runner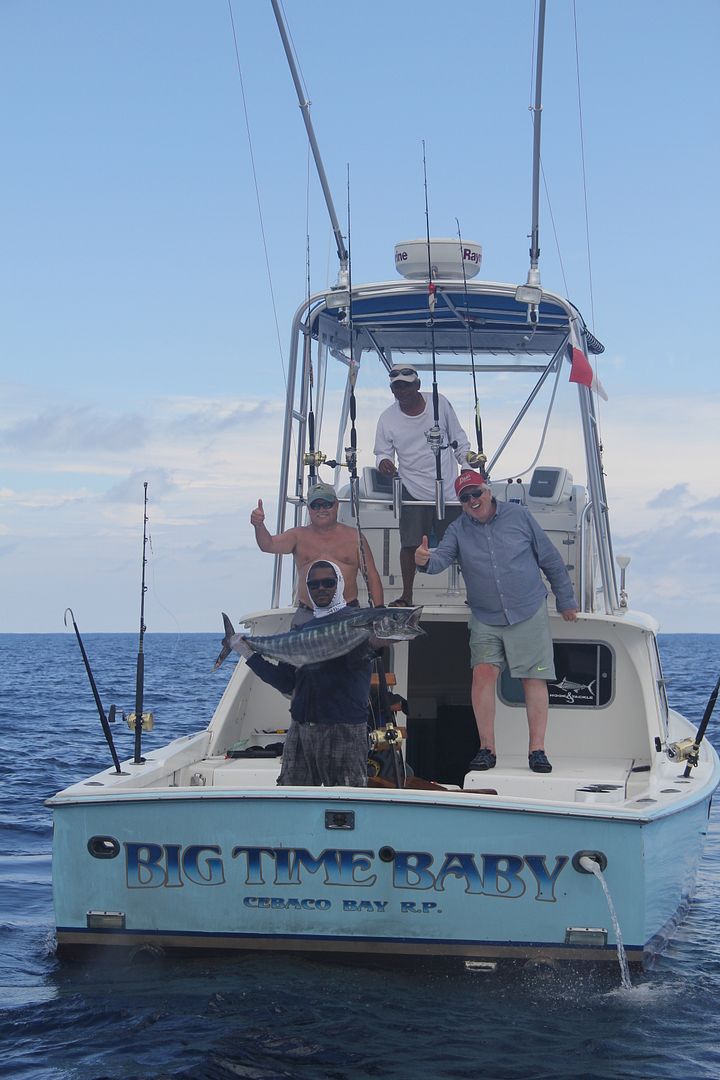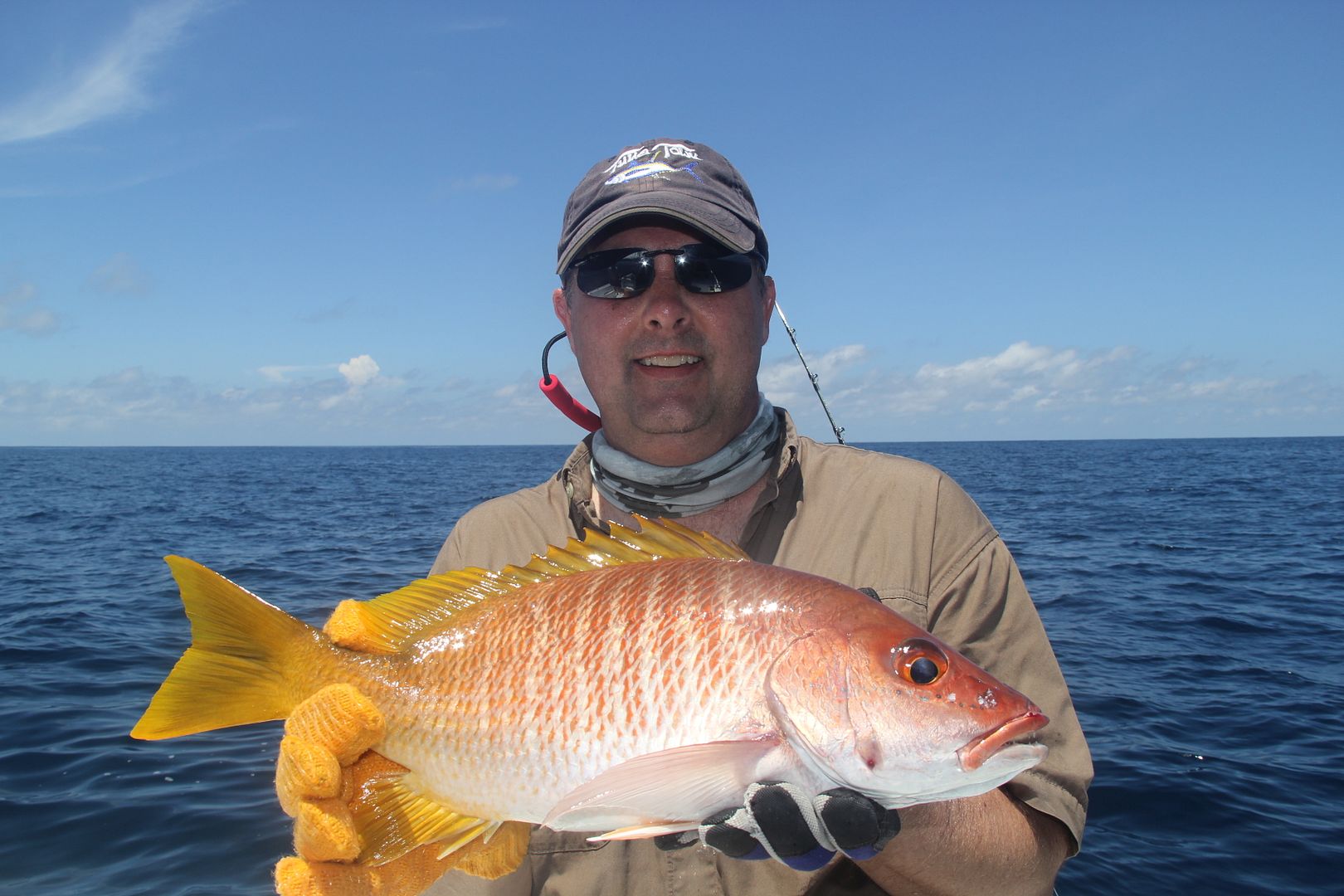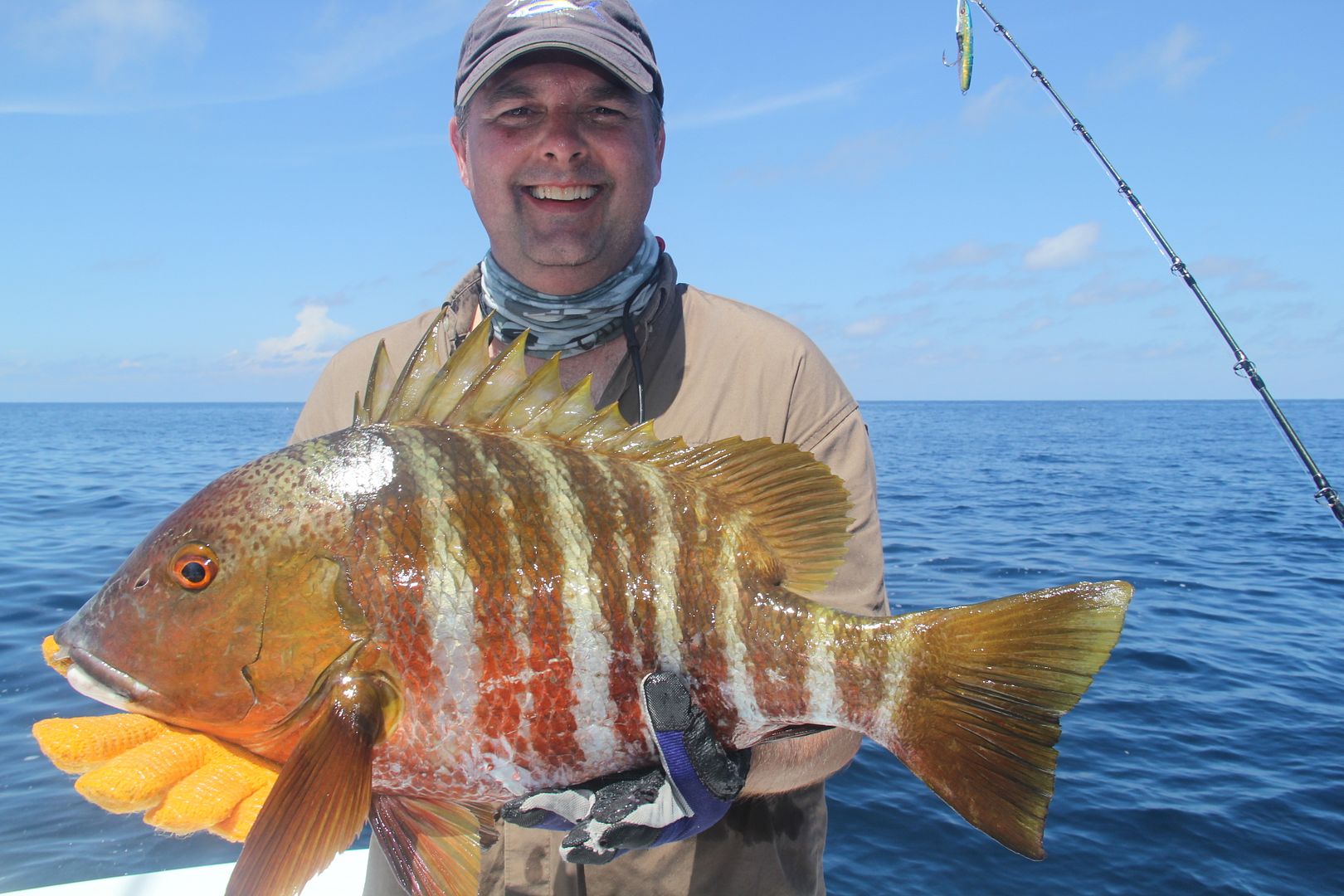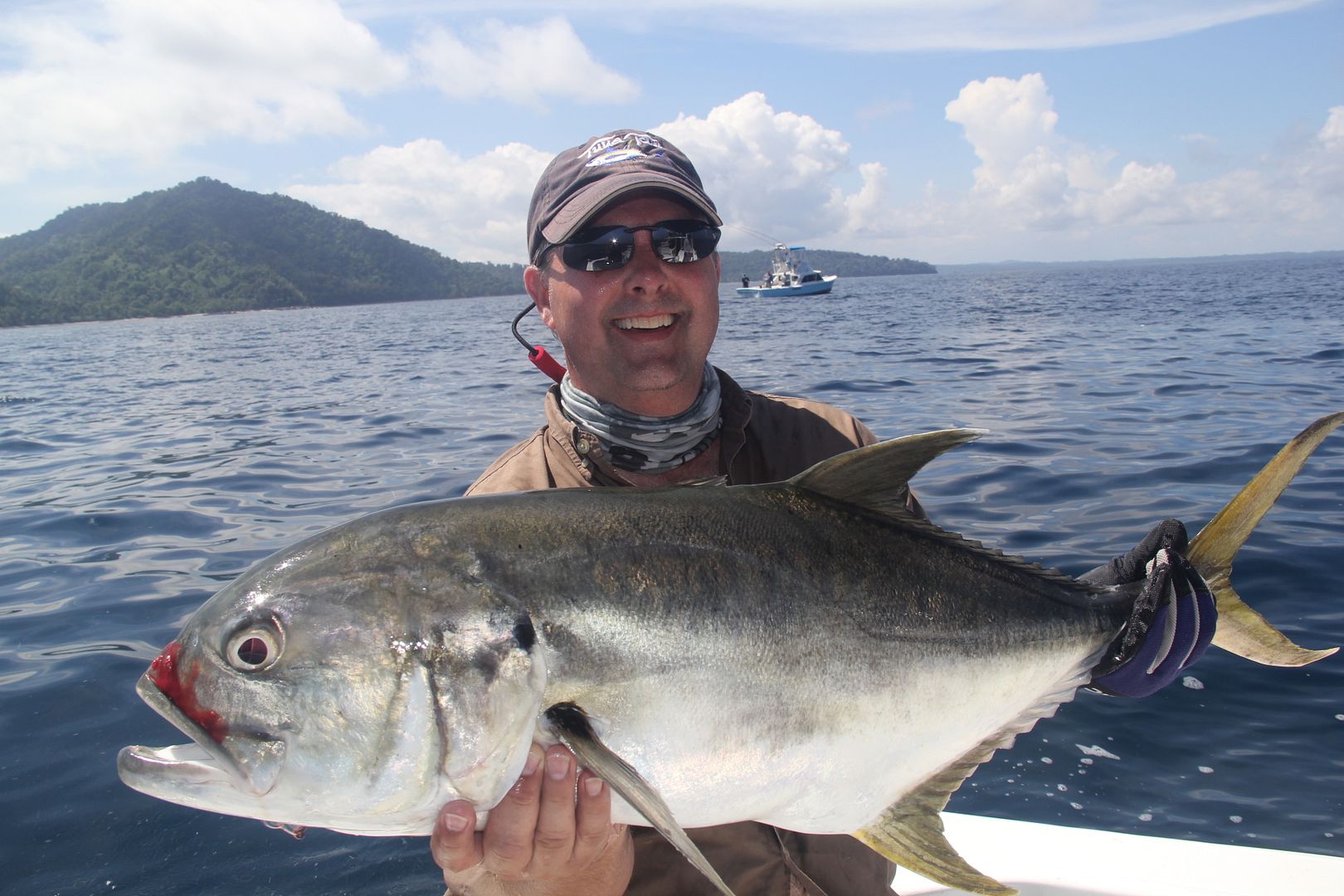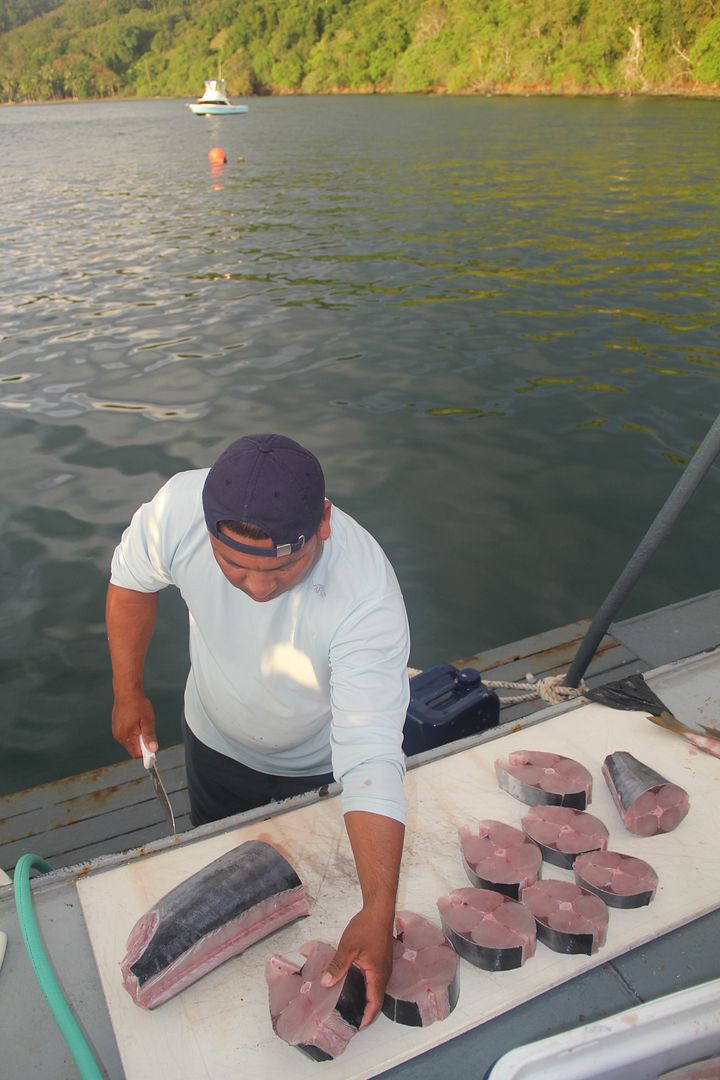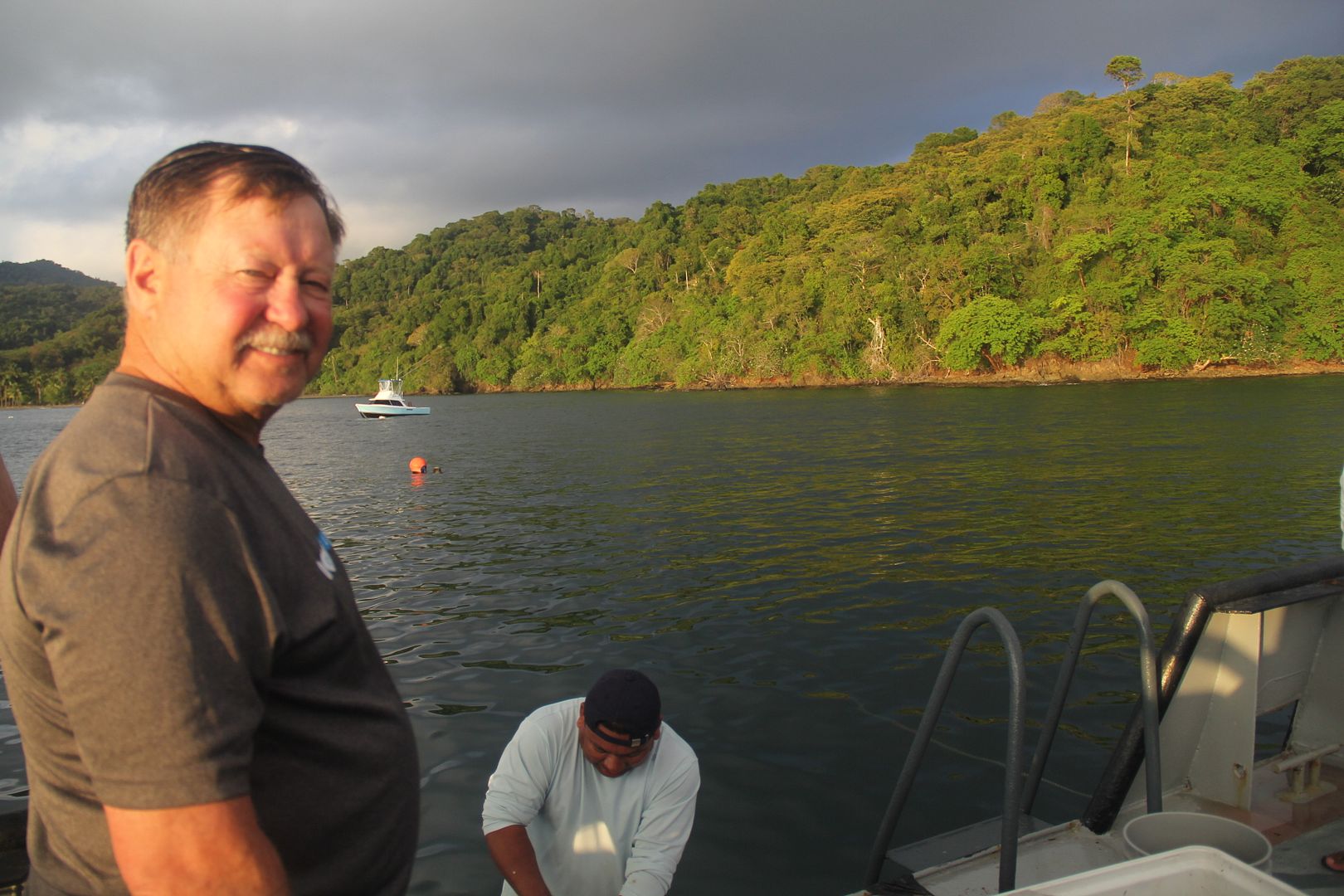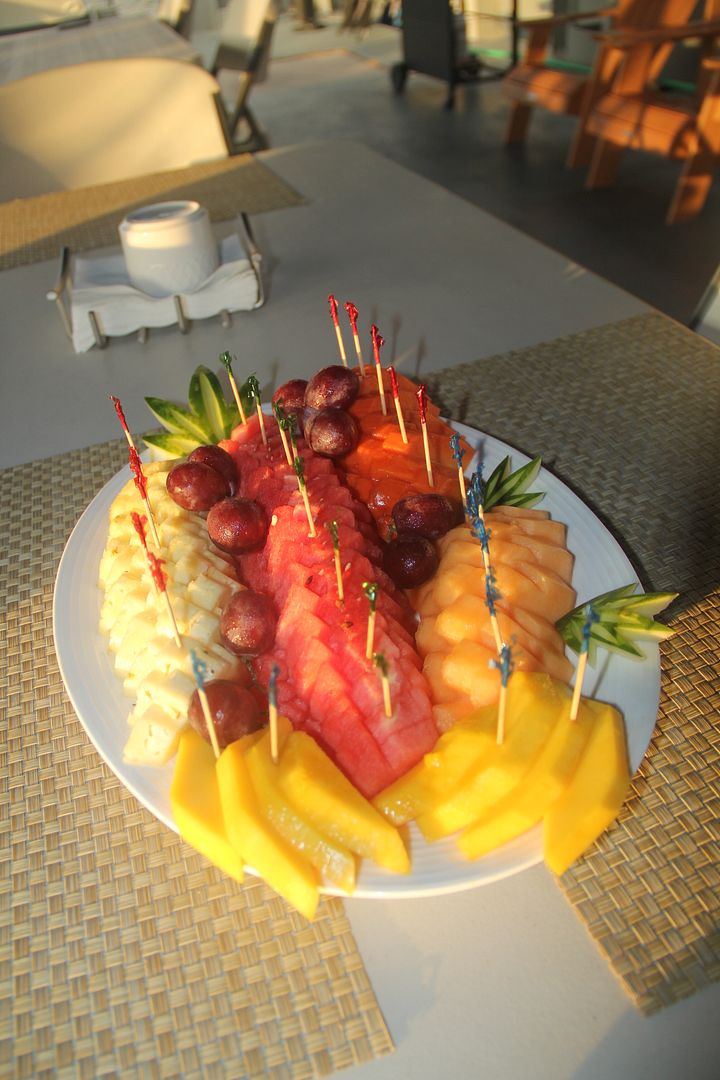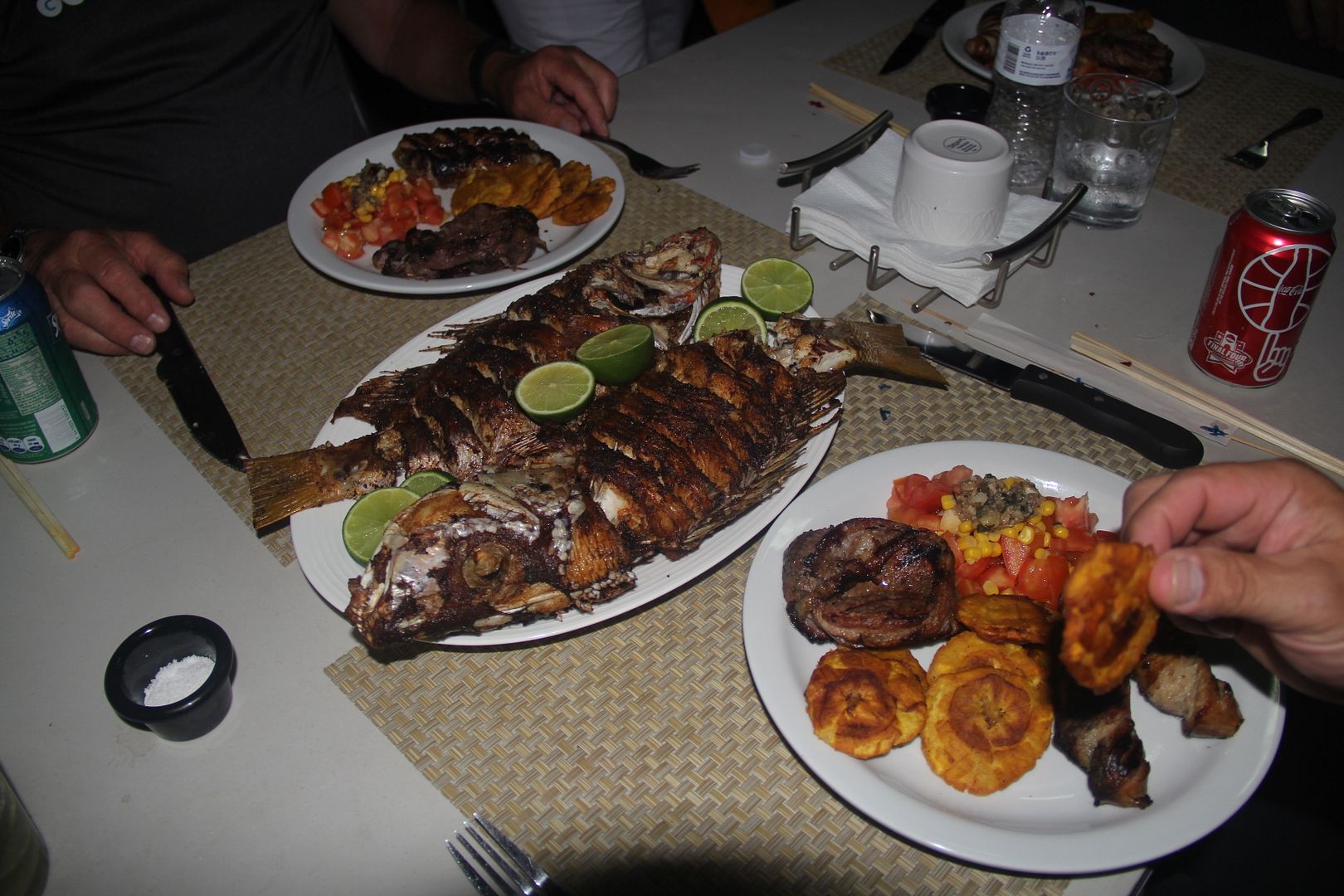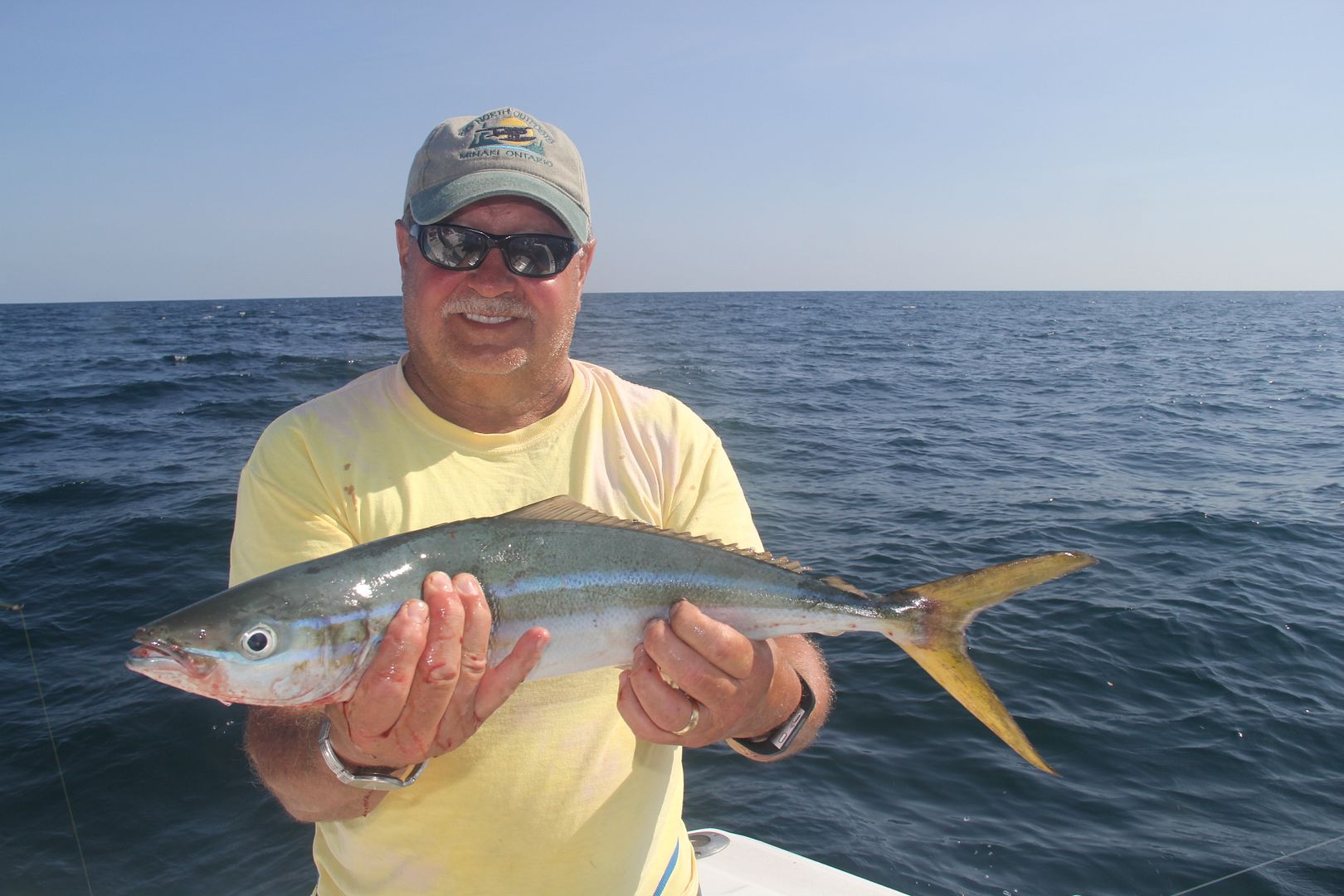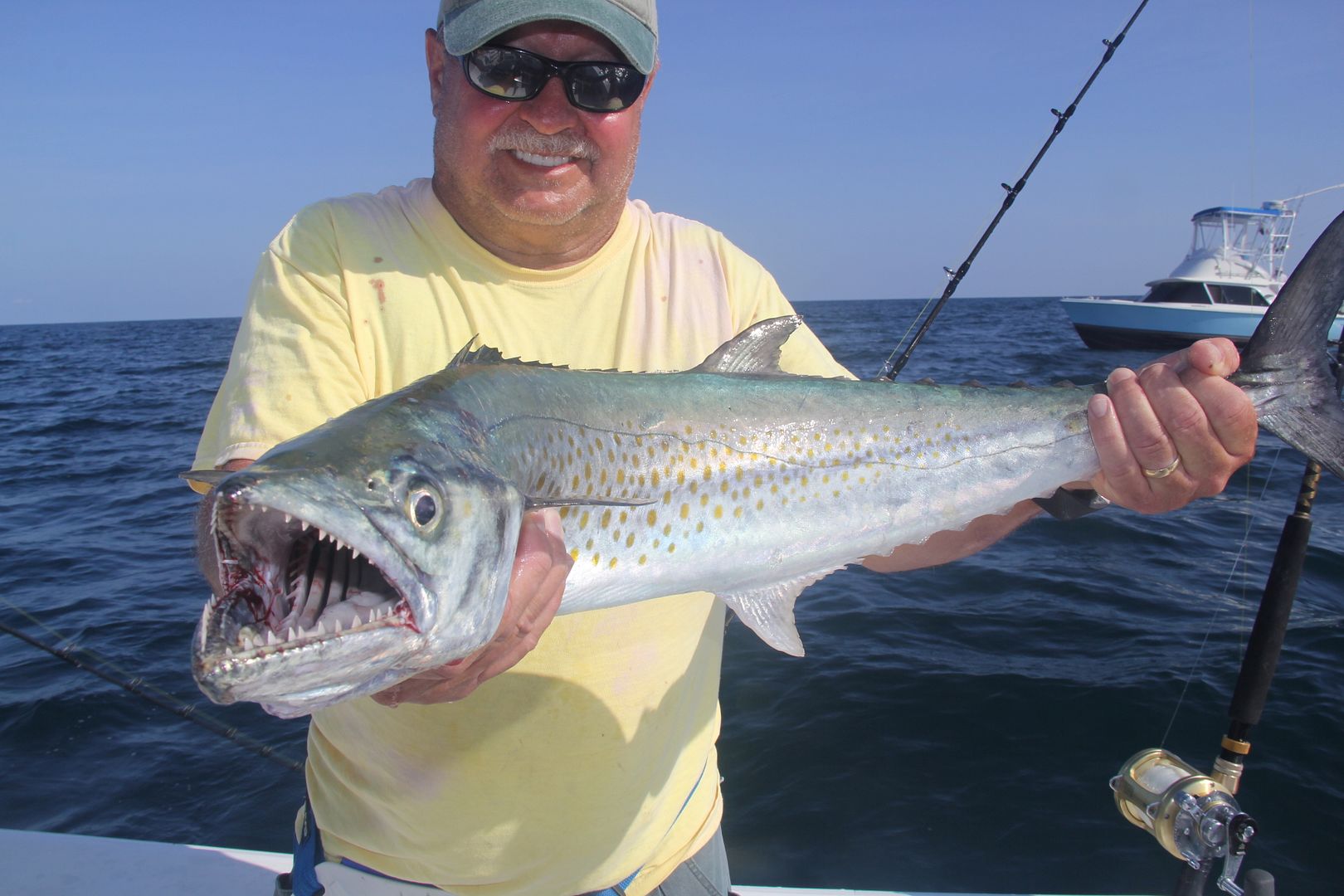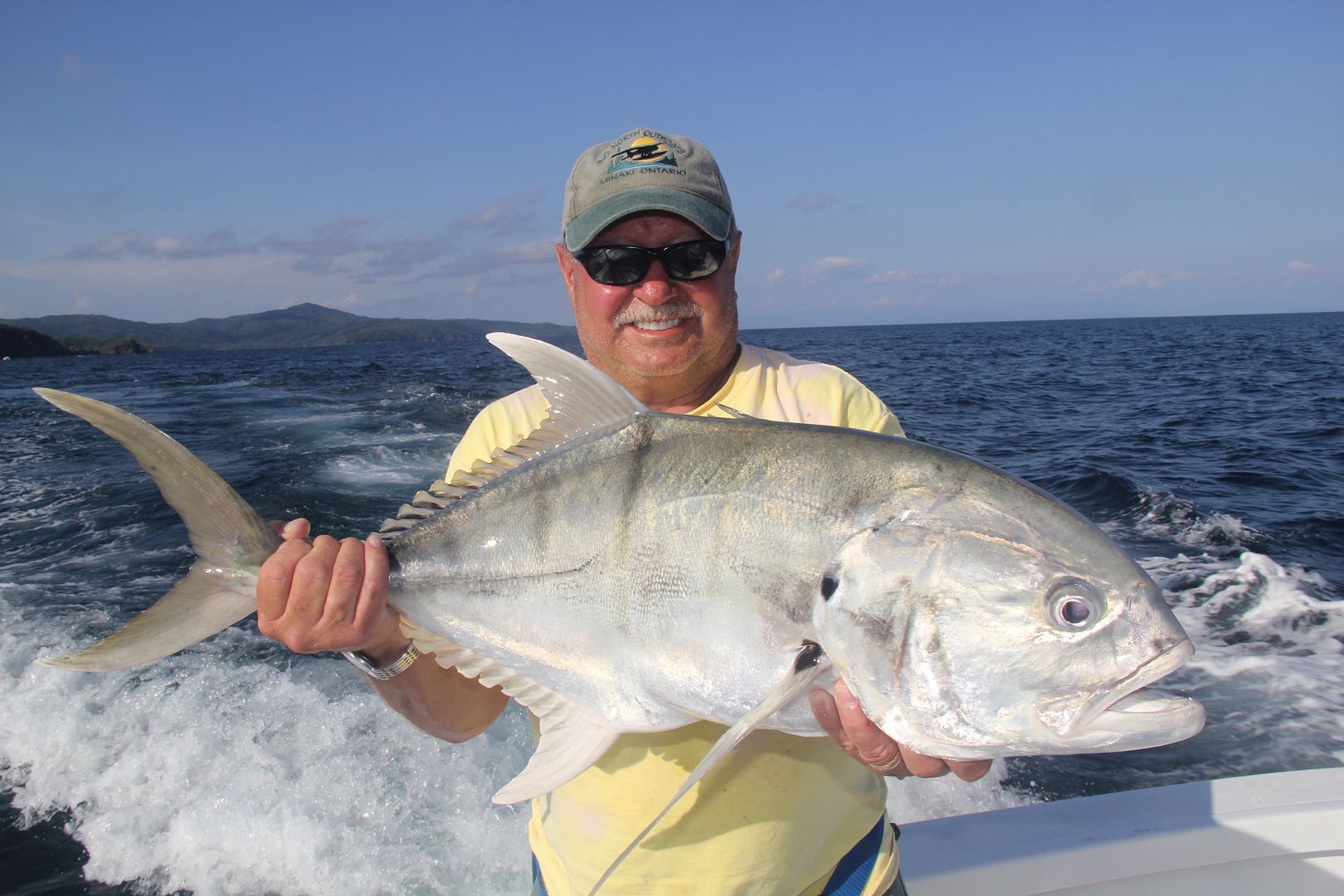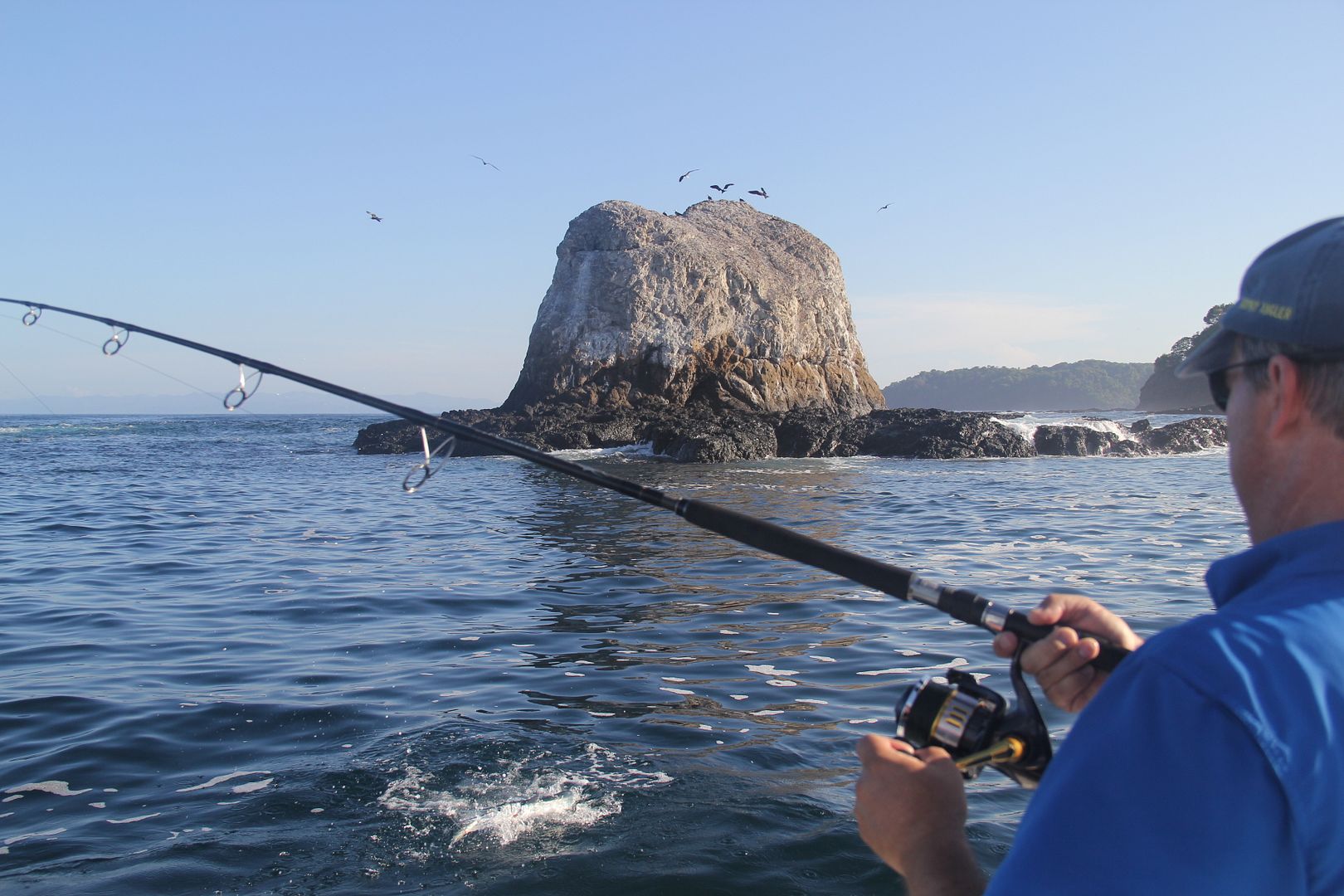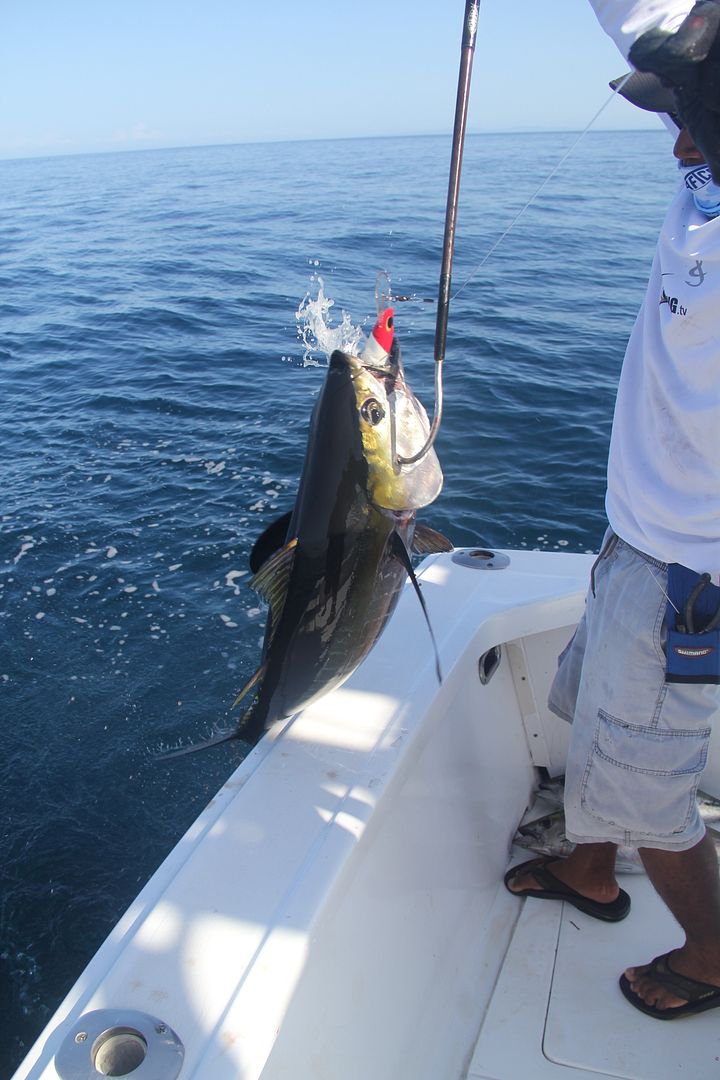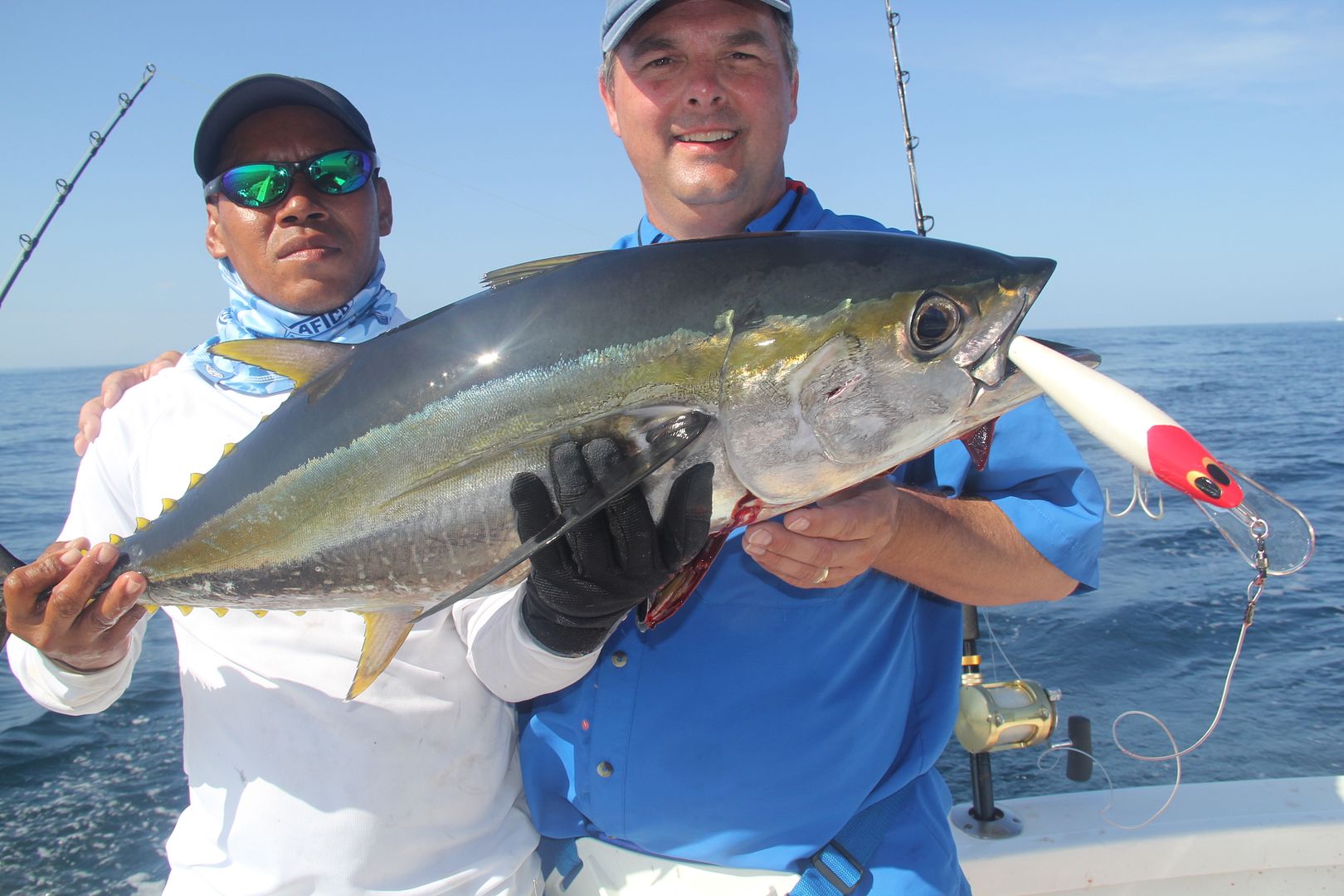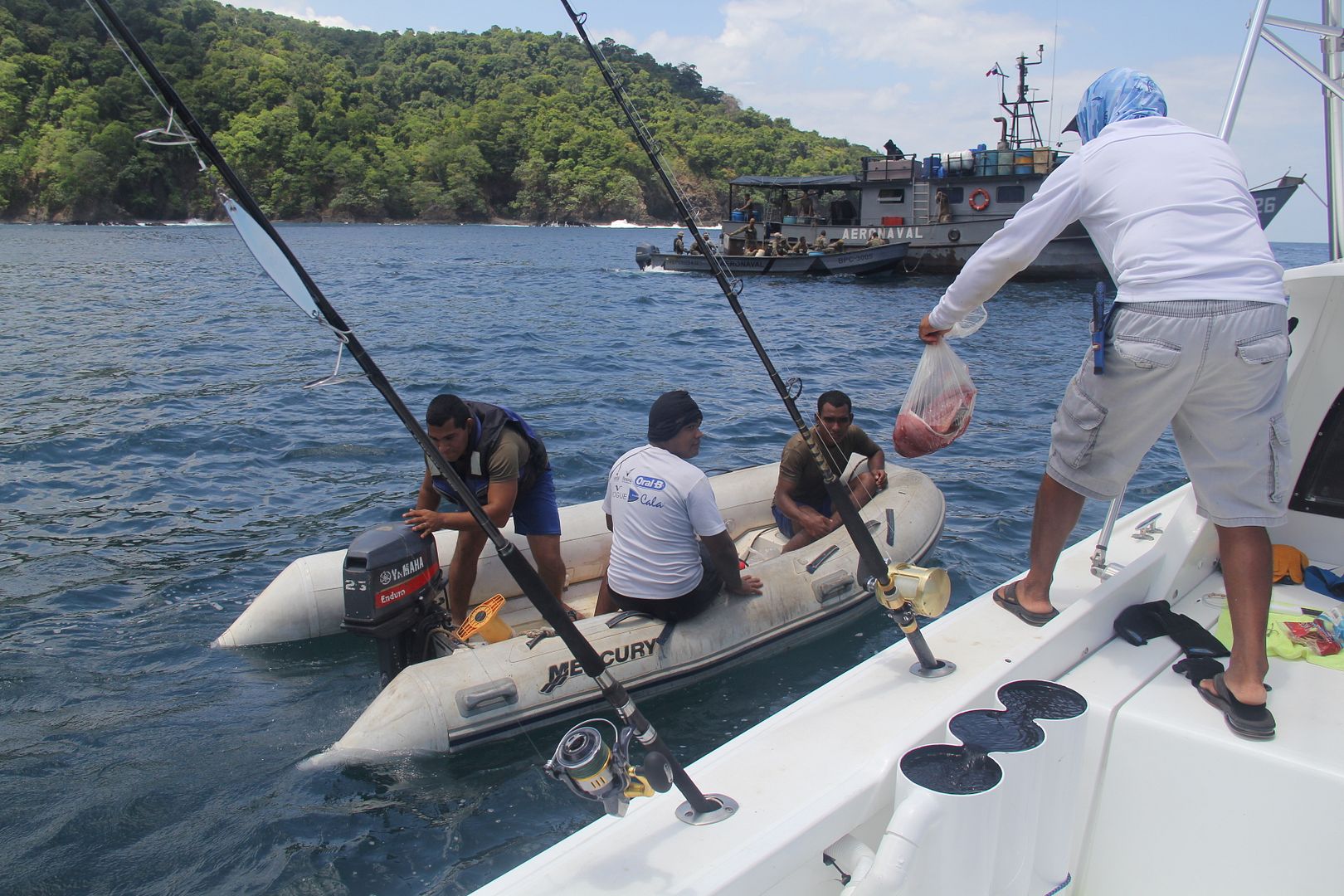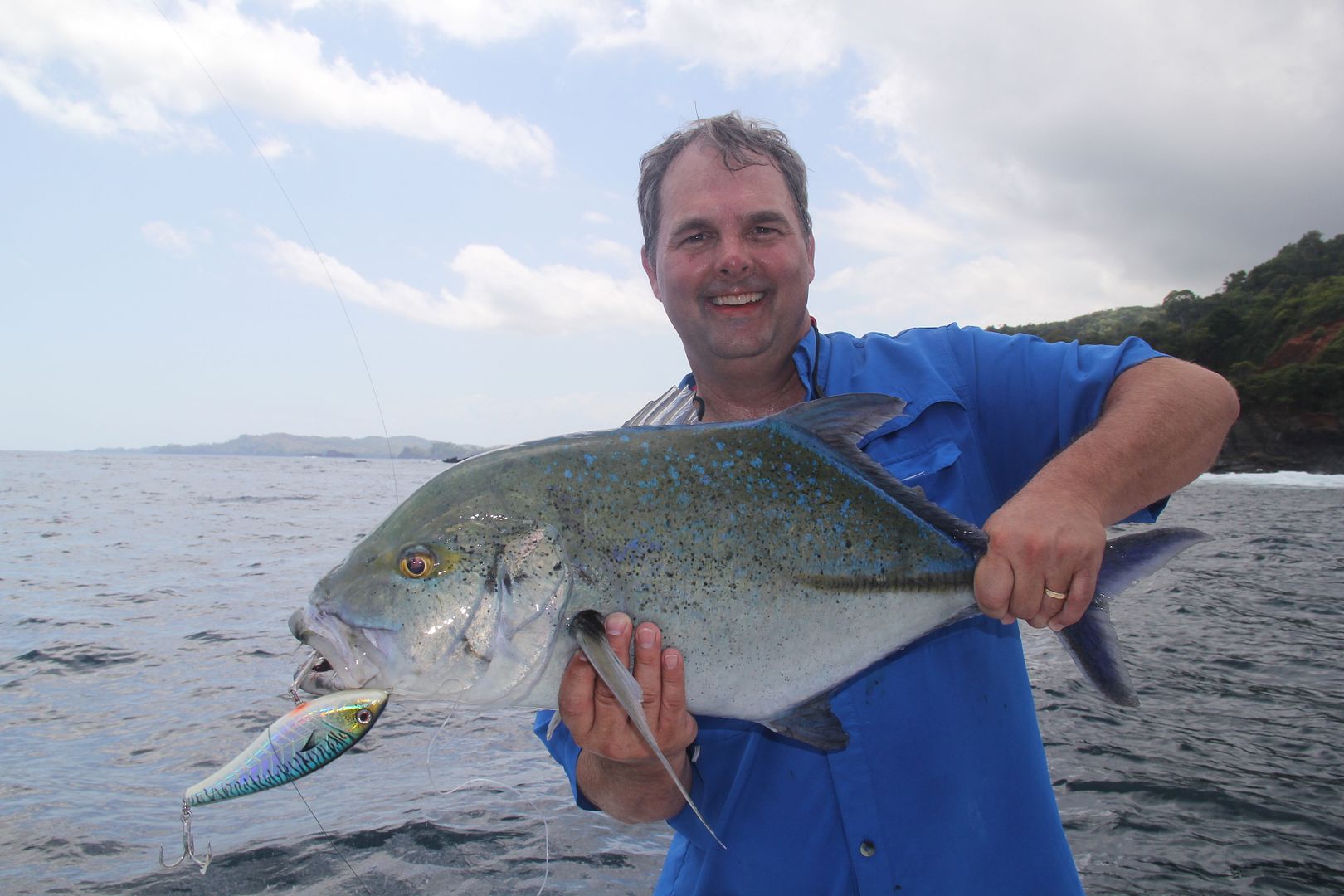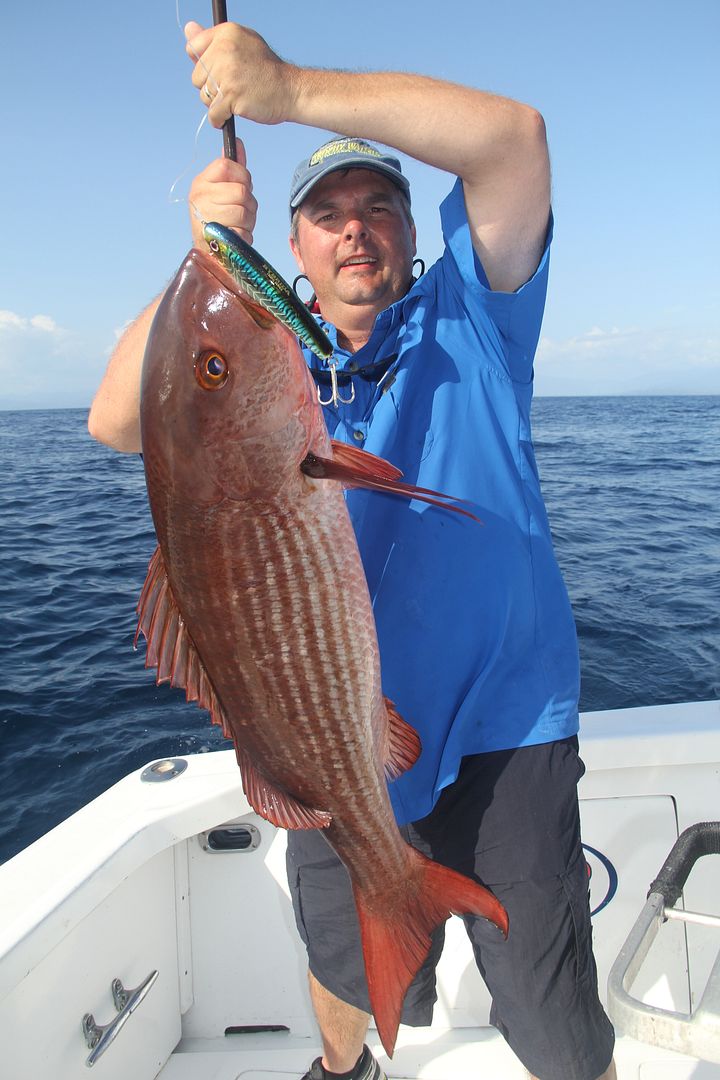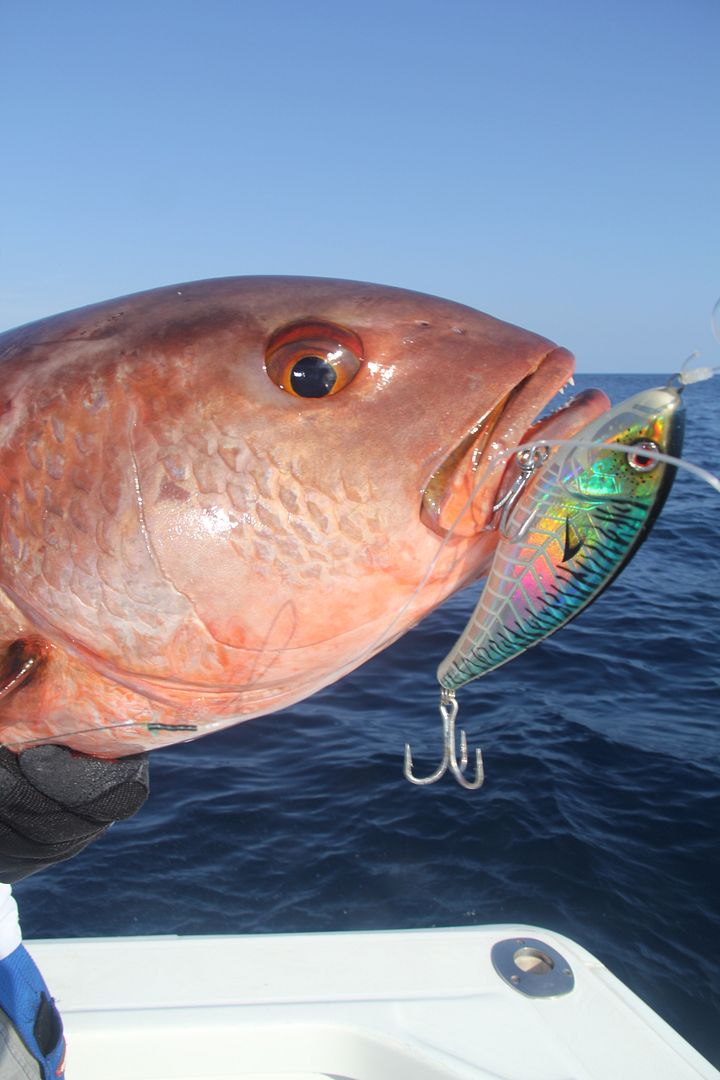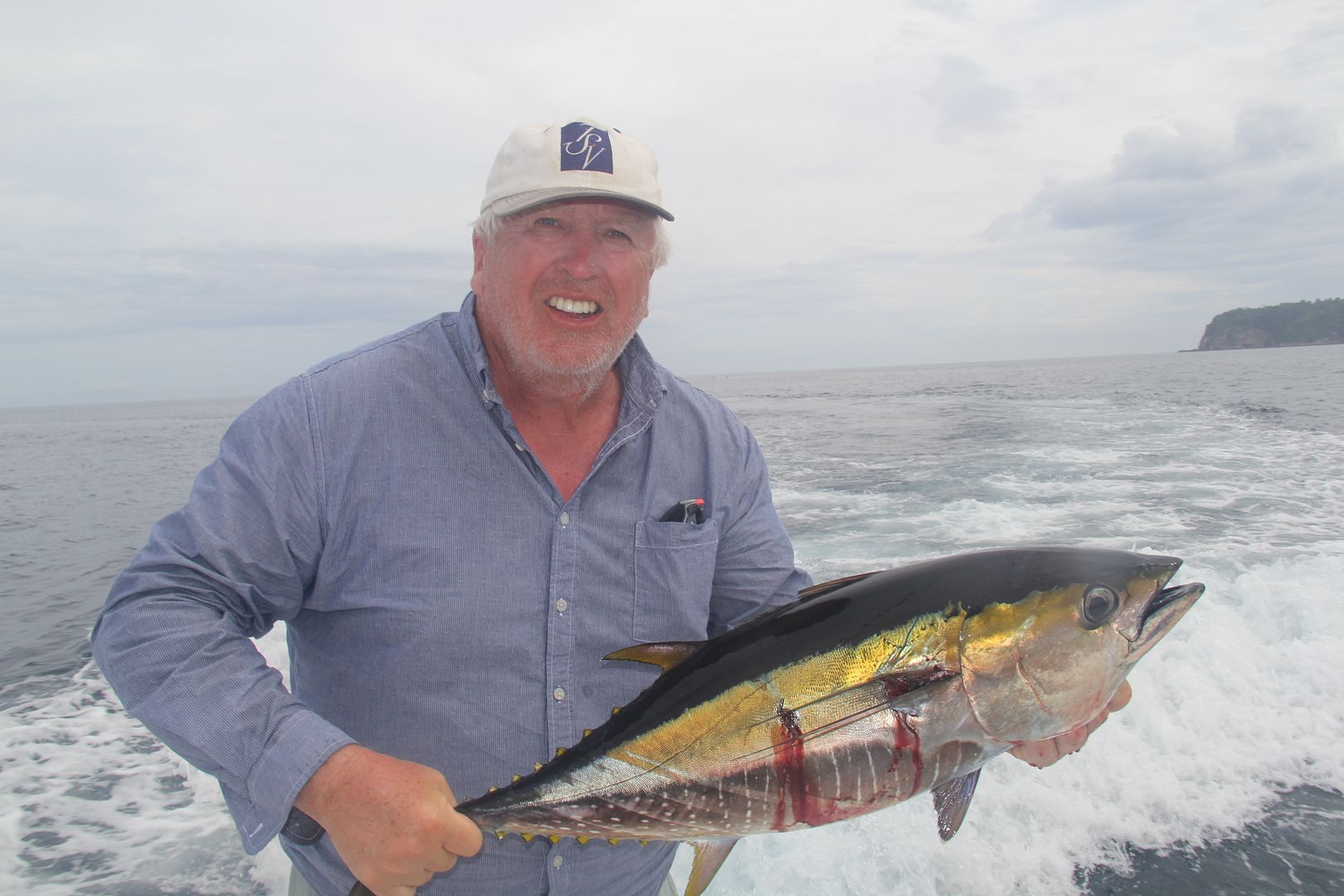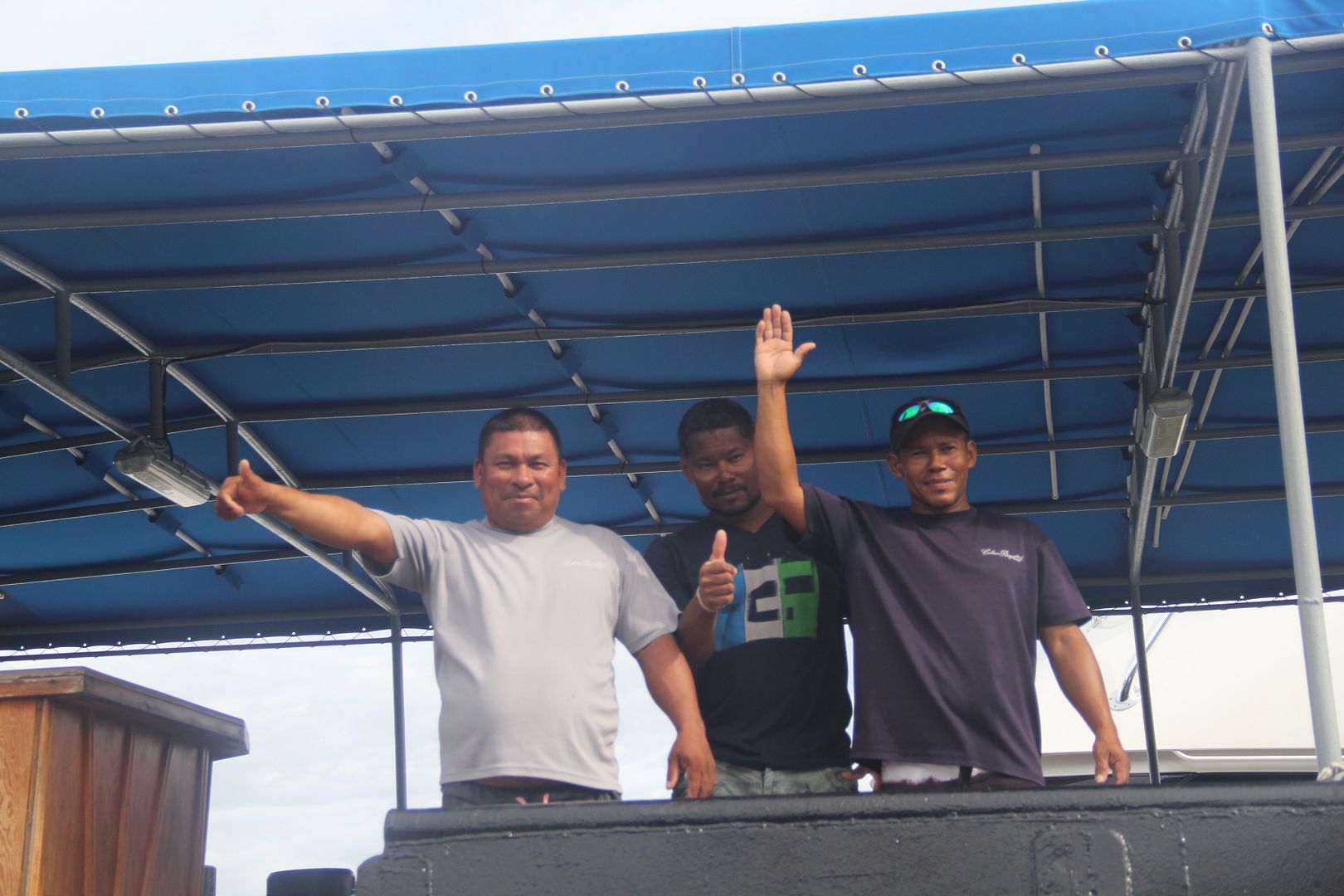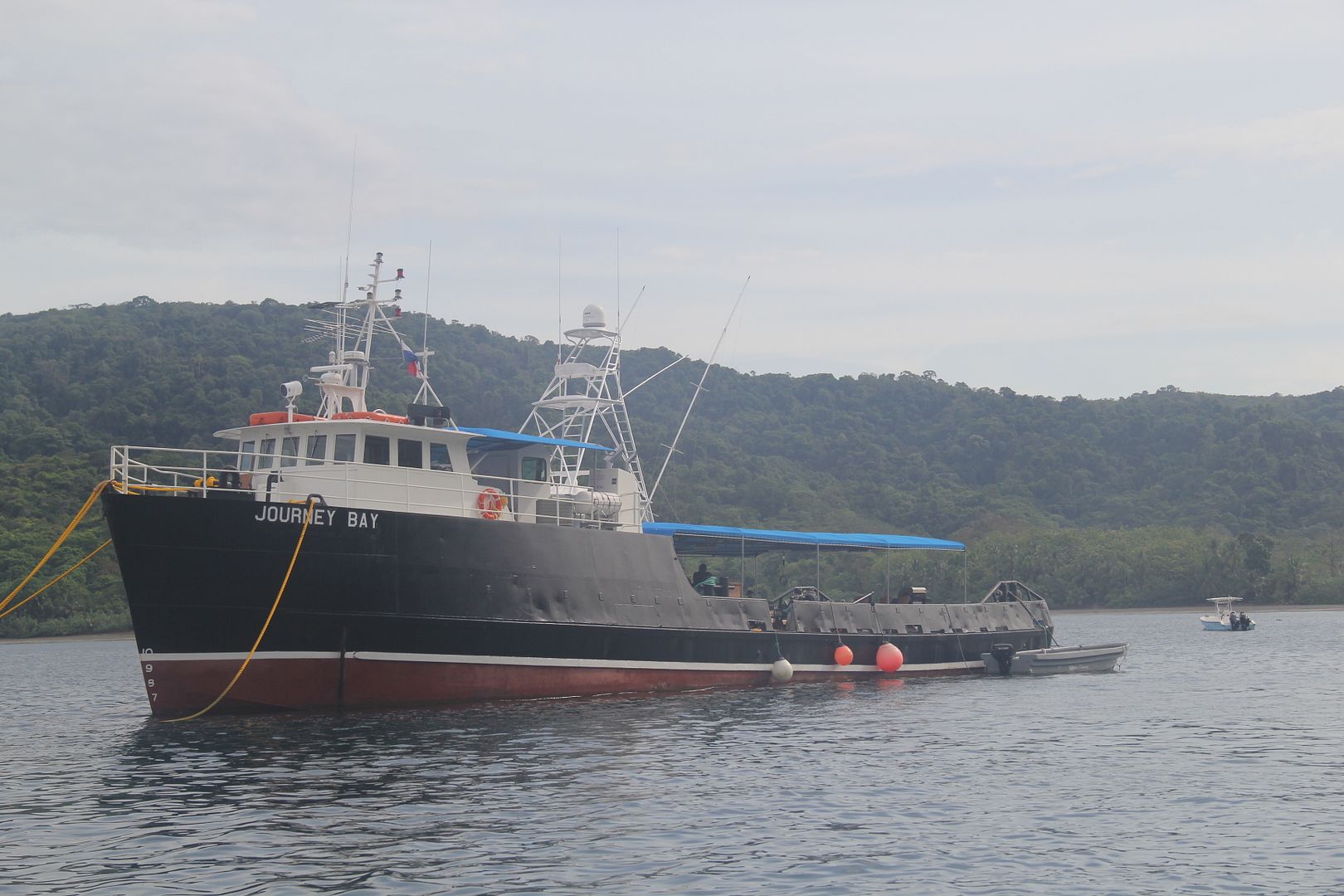 Last edited: