"The Roving Angler"
BD Writer
Jun 1, 2006
2,737
453
Name

Tony Pena
Boat

n/a
Short scoop: 22 species of fish out of 52 caught inshore. Five fish over 40 lbs. in one day. Full moon-so what.
Full scoop: I went to Panama solo to catch up on some Continental miles and gave Capt. Jim Wiese a call. "How long are you down for Tony" asked Jim. "Until January 7. Then come out to Cebaco and check out our new lodge plans and fish awhile. Sure". Who could pass that up?
So I'm fishing solo on the 31' Bertram "Extreme" with Capt. Arial Medina and Mate Ervin Santos for the first two days before the Chuck Bilter (a partner with Wiese) family arrives and we are to switch over to the 47' Buddy Davis "Legend".
I get my Shimano rods and reels rigged with poppers, Butterfly jigs and 9/0 circle hooks since we have plenty of live cojinua in the well. This is going to be strickly inshore self-indulgent fishing since I don't need anymore marlin photos at the time and can just concentrate on having fun.
The first rock we come to is Roncador and is visible about 30' below looking like the Matterhorn with steep sides. The popper gets a splash and then the live bait starts clicking so I hand off the popper rod and set the hook. A sailfish starts jumping and we release it as I look up to Arial and say kiddingly "hey, we're supposed to be catching INSHORE fish!" Next stop is one of my favorites on the entire Western Tuna Coast because it is so remote it is rarely fished-Punta Mariato. The green jungle-clad mountains fall steeply into the sea here and the 1,000 fathom line is only a few miles offshore. Anything that swims can show here.
I start jigging over a peak 100' deep surrounded by 500'+ water and after three drops get conected after one jig swing. The fish rips short bursts of line off the Torsa 20 with 80 lb. Power Pro Spectra and keeps pulling for about 15 minutes to color. Amberjack. 45lbs. and it looks like he's bringing his pals with him as other fish come to the surface. No matter how deep the water-when the fish come up it's popping time.
For the next hour we had non-stop action with roosterfish and cubera snapper from 40 to pushing 70 lbs. as the fish would foam on the surface and disappear again. Just cast a popper (I was using the OTI Wombat and Yo-Zuri GT mostly) into the melee and something would stop it. We also caught bluefin trevally, rainbow runner, jack crevalle, school yellowfin and dorado while fishing Mariato and we hadn't even moved over to the rocks yet! When we did we added sierra mackerel, African pompano, mullet snapper, bigeye trevally and others to the mix.
During the first two days fishing solo on the Tuna Coast we caught and RELEASED 15 species of fish out of 33 caught. We kept a cubera and yellowfin for the barbecue and sashimi.
Fishing with Chuck Bilter and his family (sister Karen, son Andrew and daughters, Angela, Alex and Kathy) who I fished with last year as well, was a lot of fun watching the kids handle the fishing with enthusiasm while catching mostly dorado and other trolled fish. They probably had just as much fun catching jack crevalle and bait from the mothership. The "Legend" is a little big for inshore fishing, at least the way we like to do it. The Bertram is perfect as well as the pangas that Cebaco Bay Sportfishing Club has available.
Manager Hennie Marais, also an accomplished angler from South Africa, is enthusiastic about the construction of the new lodge accommodations on the shore of Cebaco Bay that will have all the amenities including swimming pool and fine dining. Currently, the 110' mothership "Cebaco Bay" serves very well as an air conditioned "hotel" that also provides fuel and service to private yachts in-transit. "Best of all" Hennie said "we're getting five new pangas for all you guys that like to fish inshore because we think that's our future here. The Westerly Tuna Coast is one of the few untouched regions in Panama and soon anglers will be able to experience the style of fishing that you did this week at an affordable cost. Of course, we will also have five larger boats for offshore fishing from Aguja Reef to Montuosa Island. We'll go wherever the fish are" concluded Hennie.
Come to think of it, we never did see another boat in four days of fishing. Cebaco Bay is located on Cebaco Island east of Coiba and a 3 hour drive from Panama City with a 11/2 hour boat shuttle to the anchorage from Puerto Mutis near the town of Santiago. For more information, contact Cebaco Bay Sportfishing Club at:
www.cebacobay.com
; 011-507-317-6670; or 011-507-317-6188.
Tony Peña
"The Roving Angler"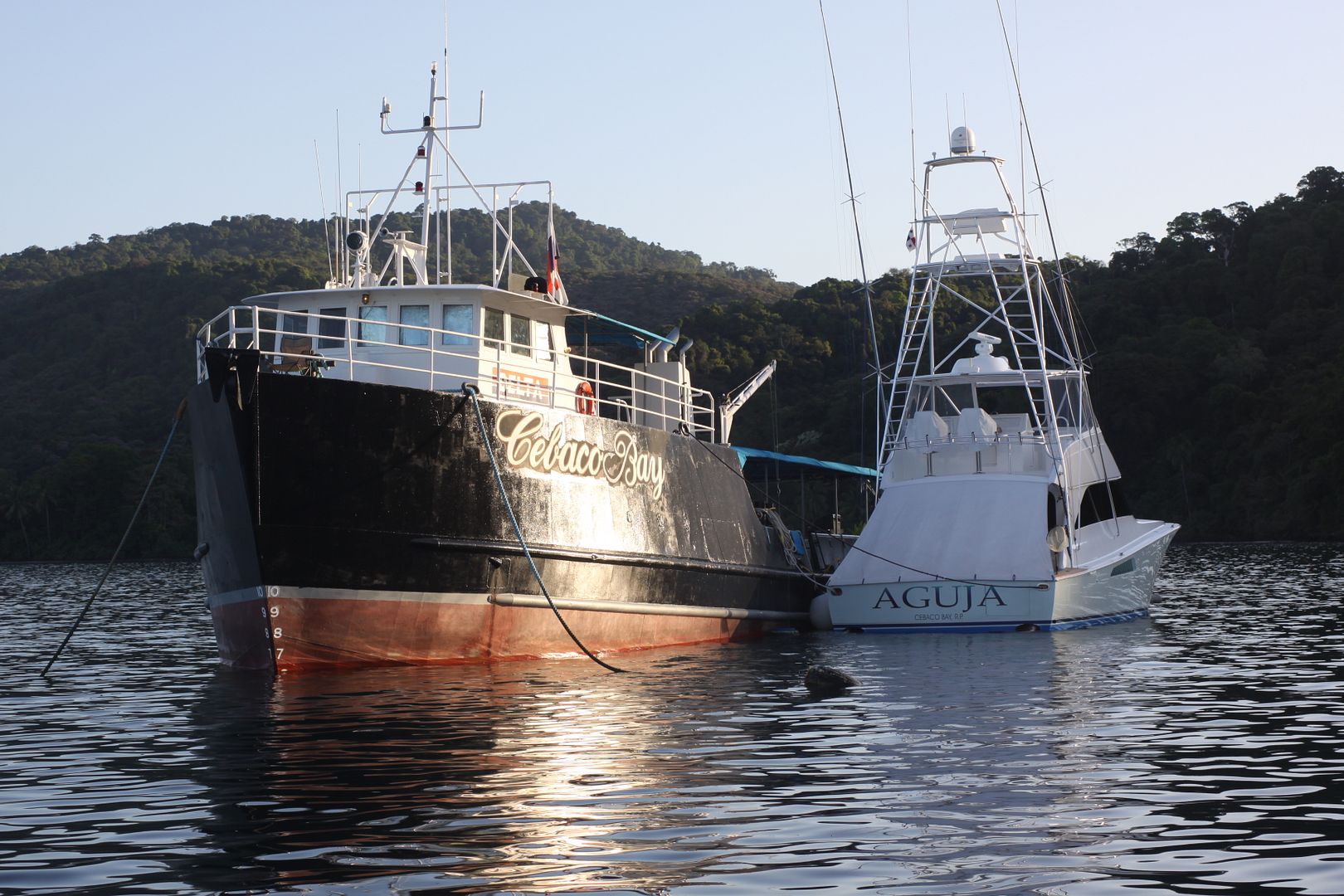 sailfish
amberjack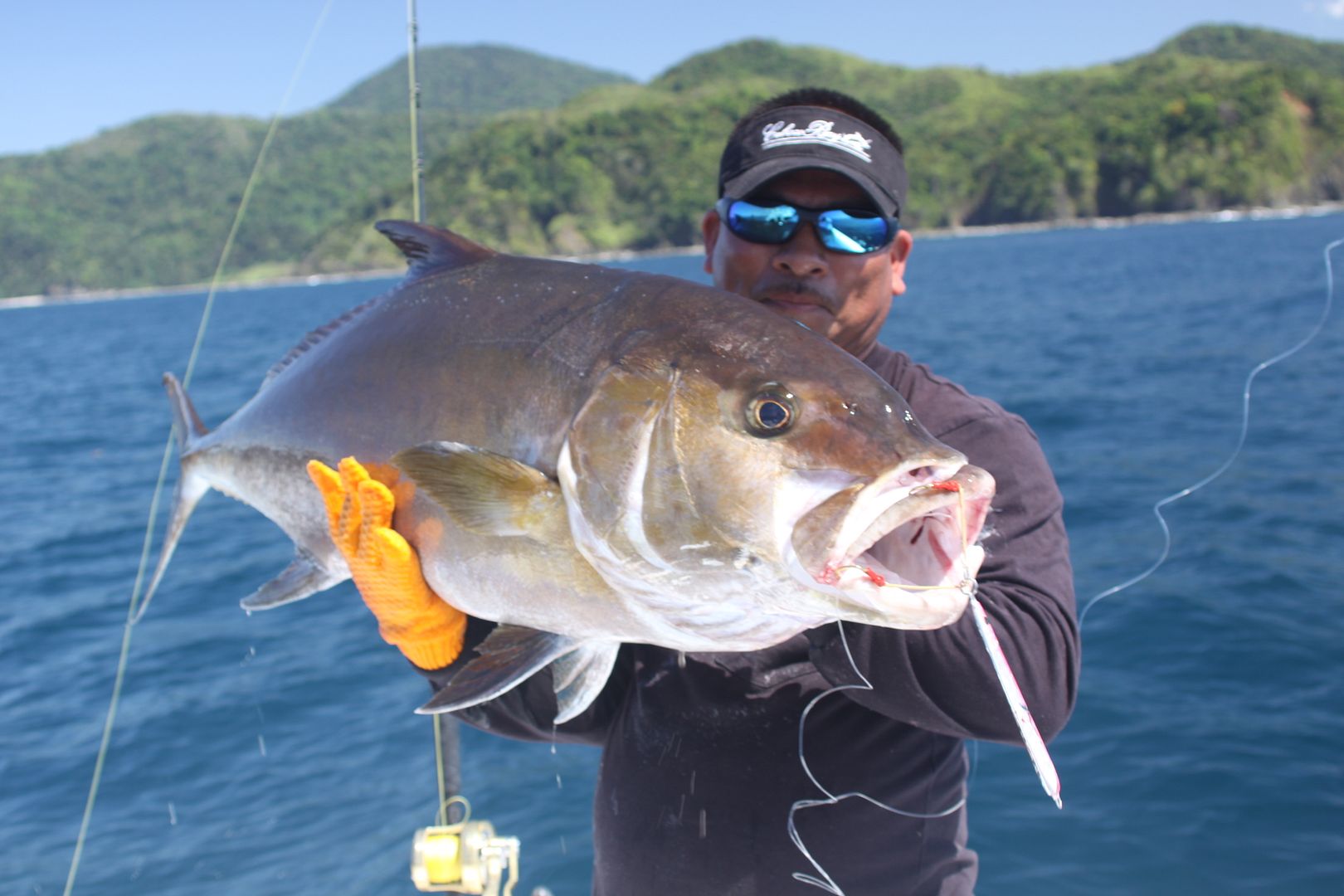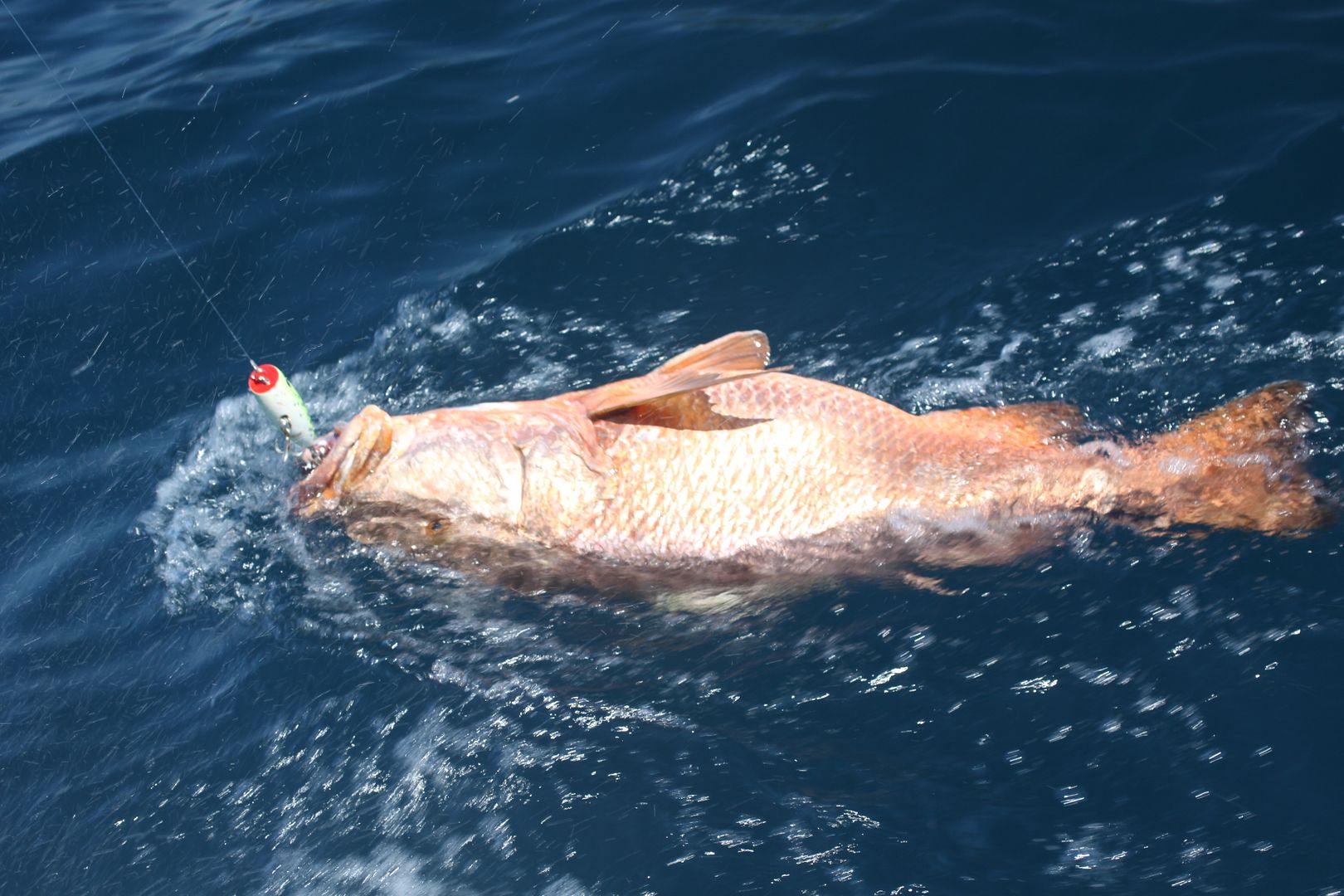 African pompano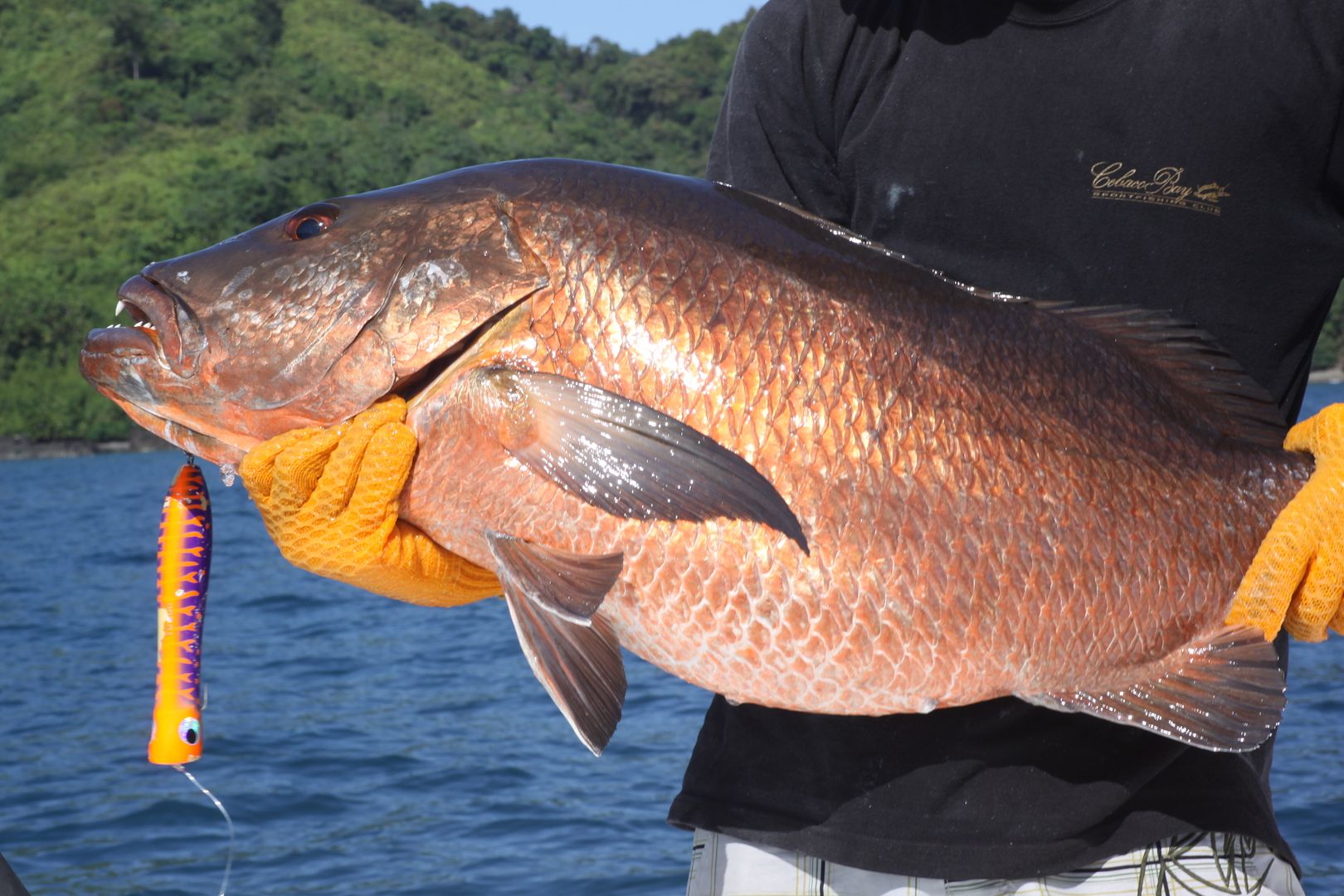 bluefin trevally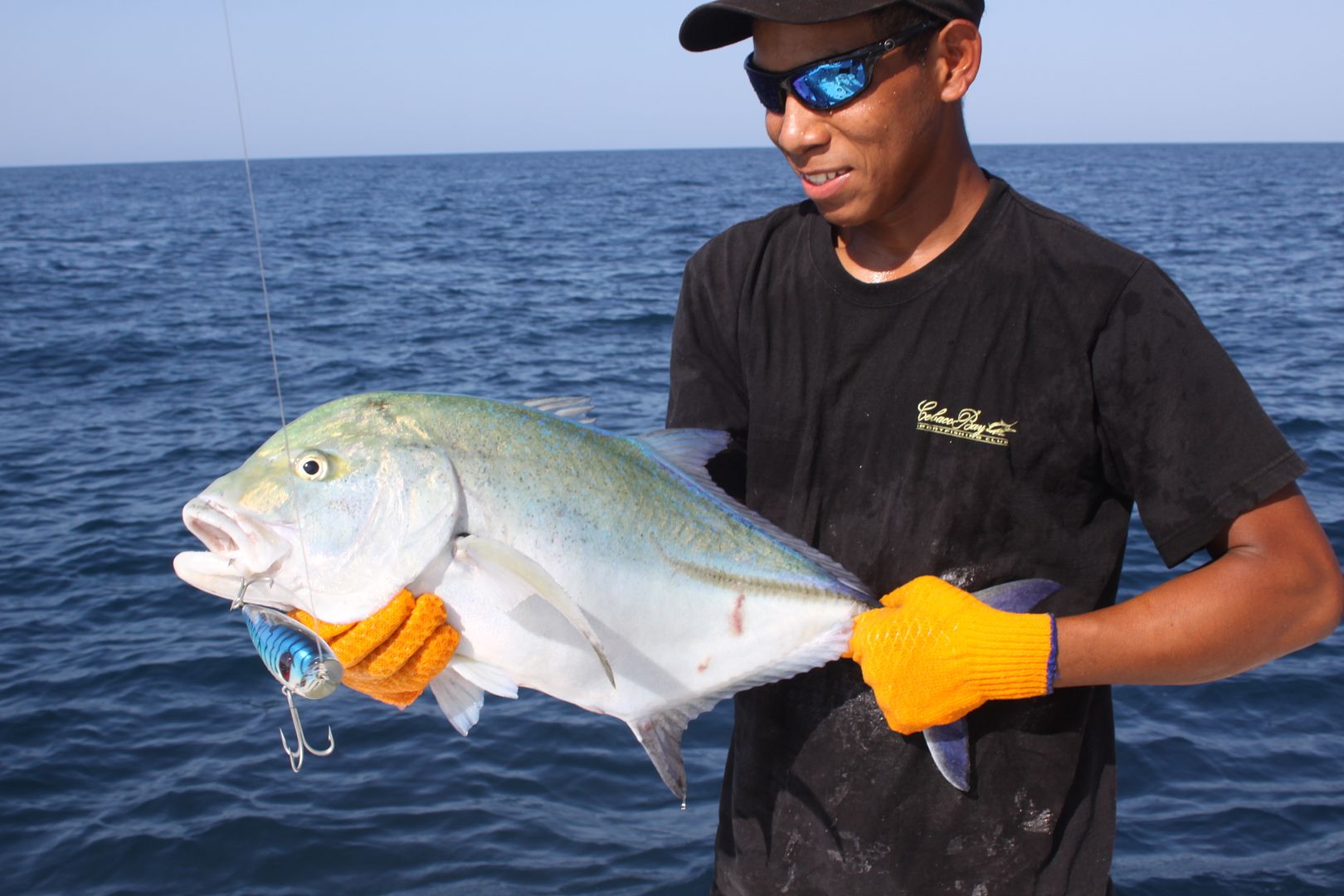 Tuna Coast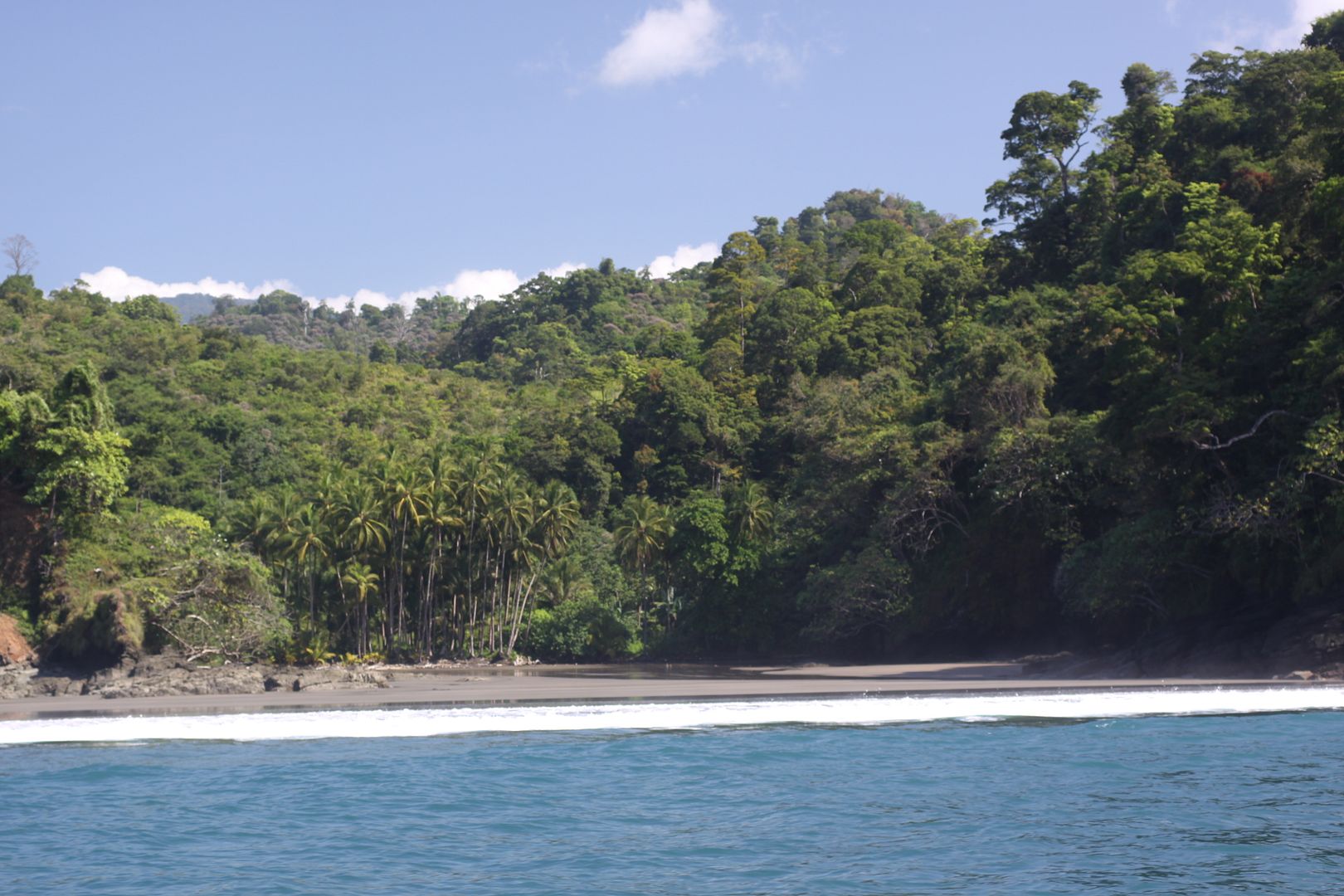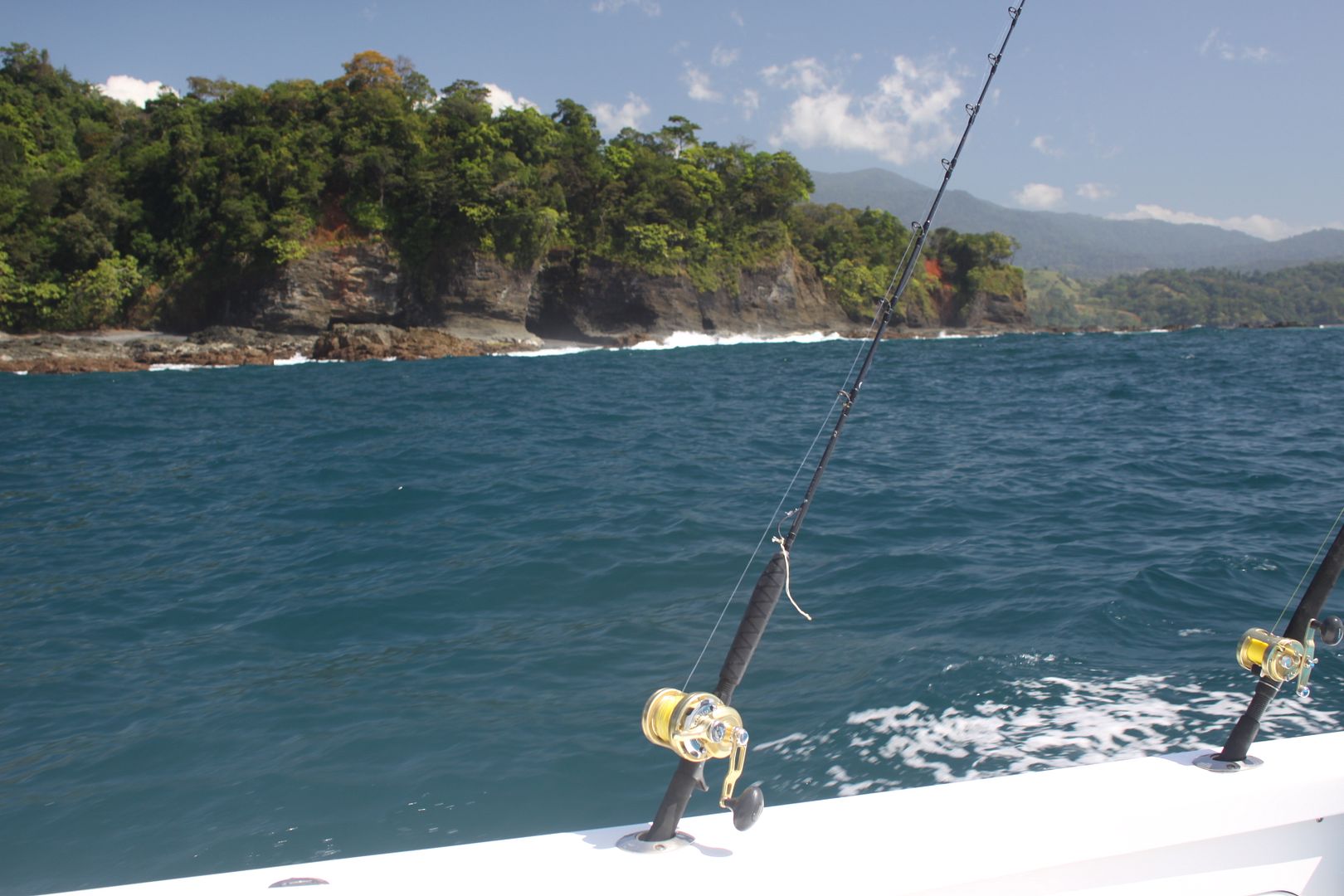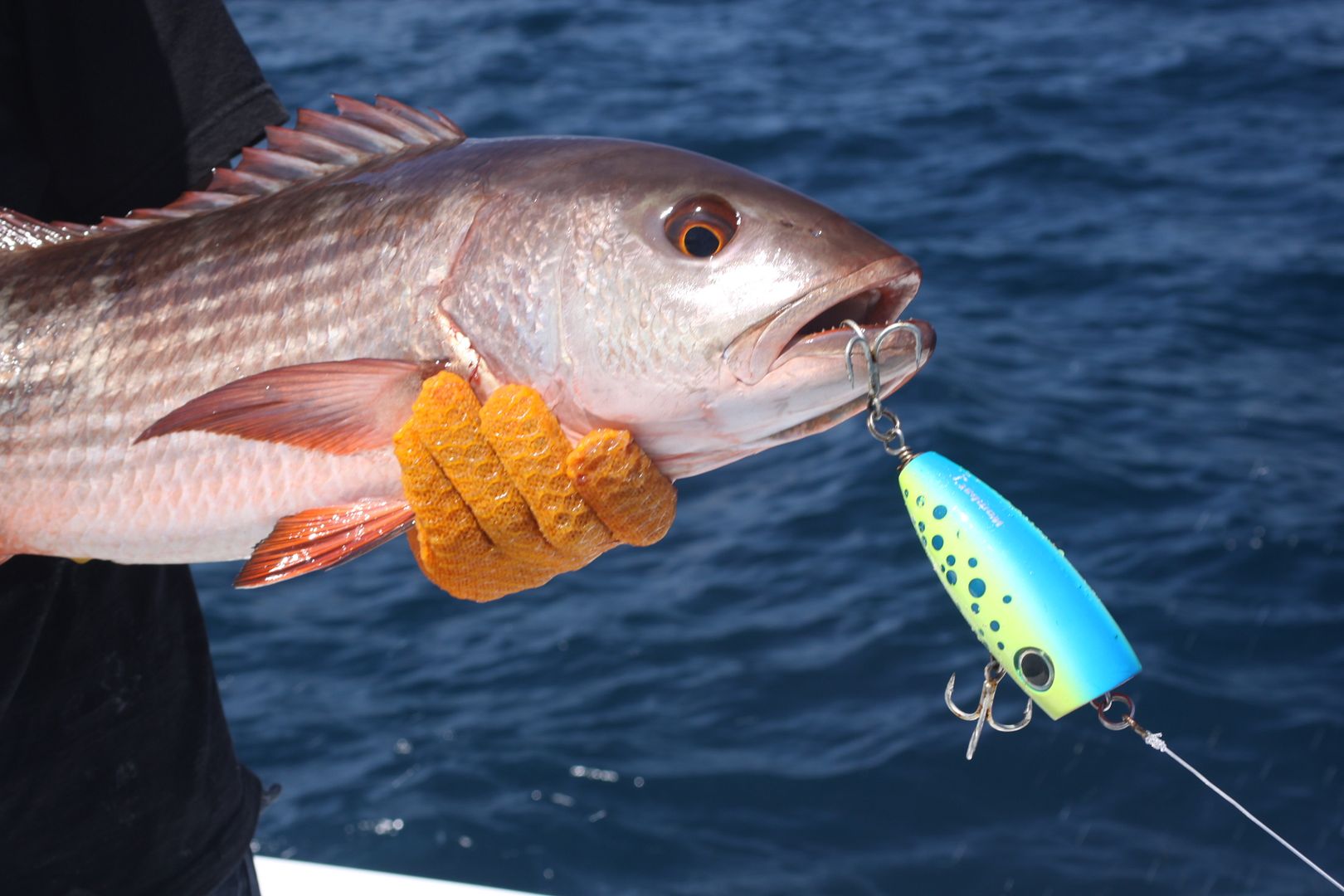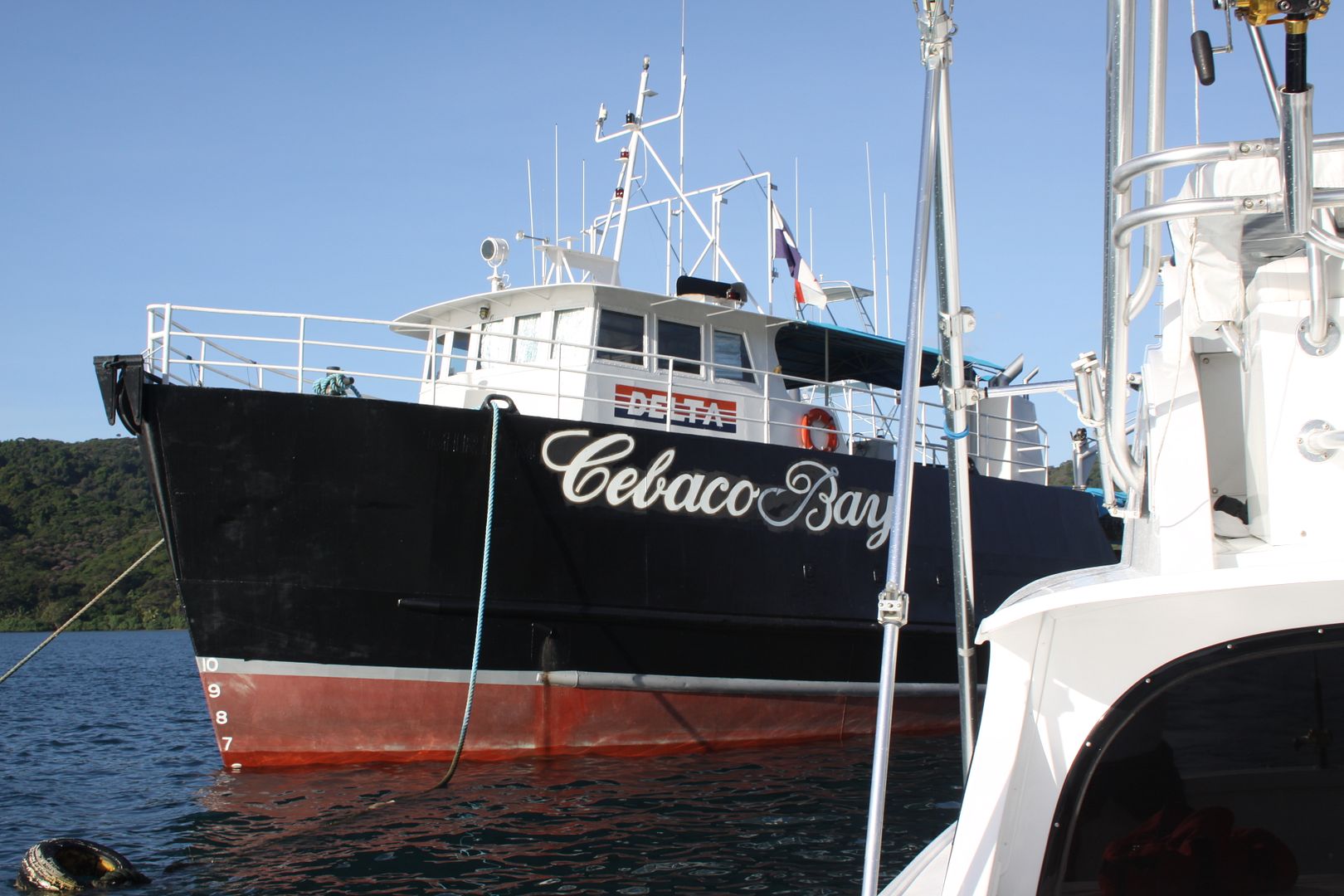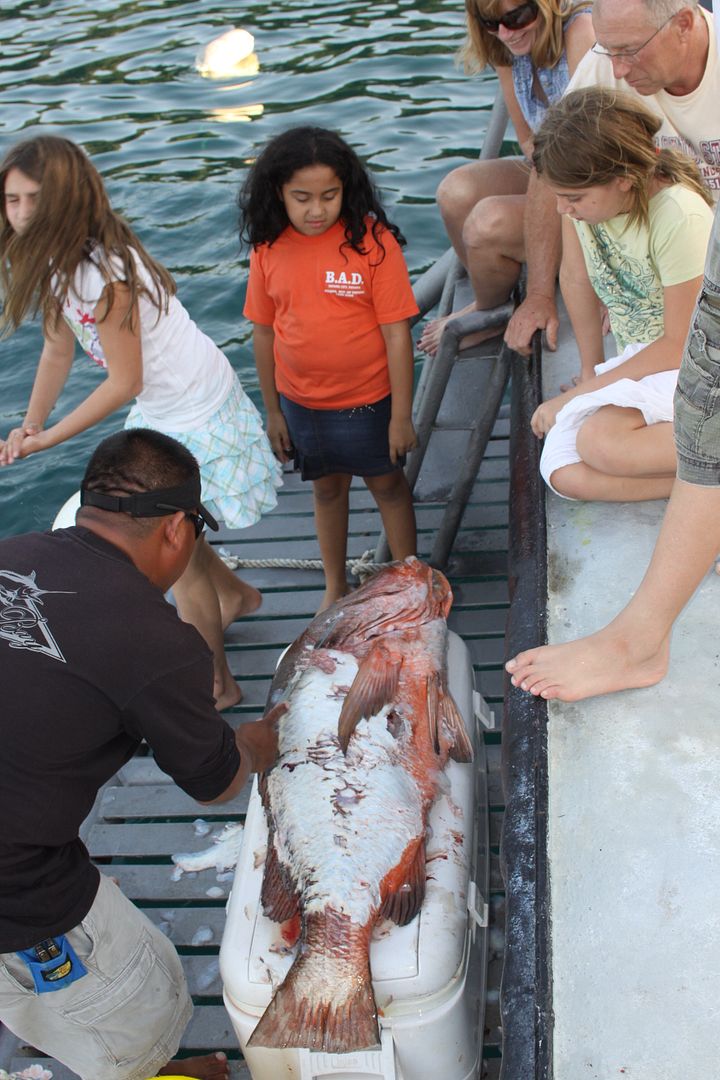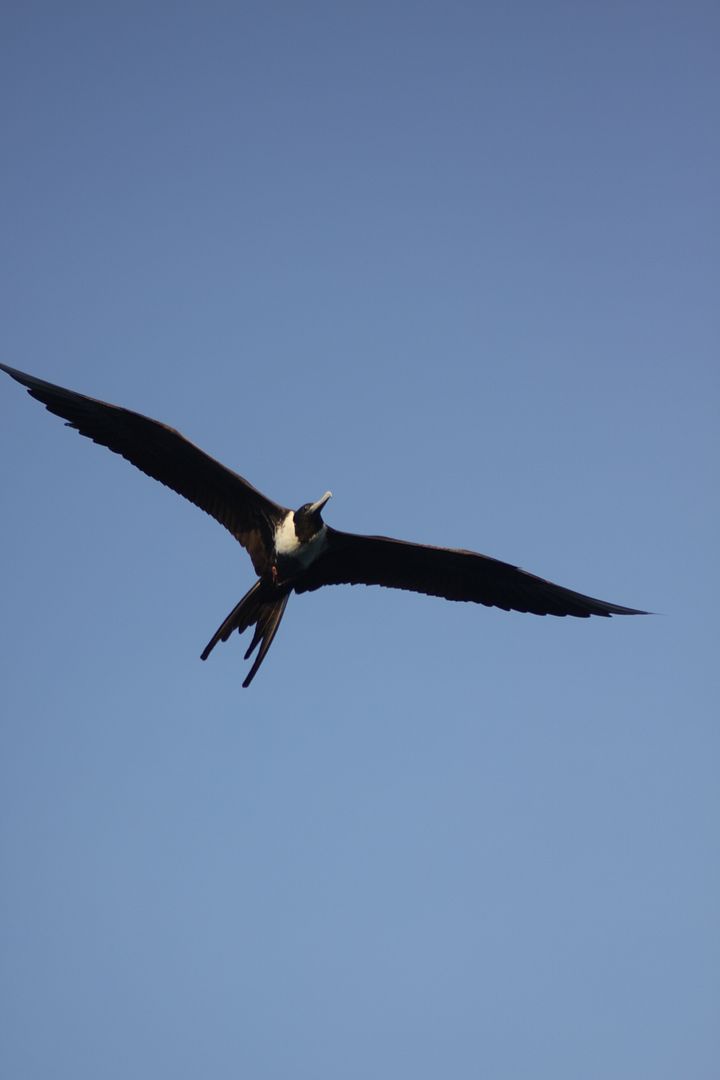 Big parrot fish and jacks at the anchorage
Bloodydecks has landed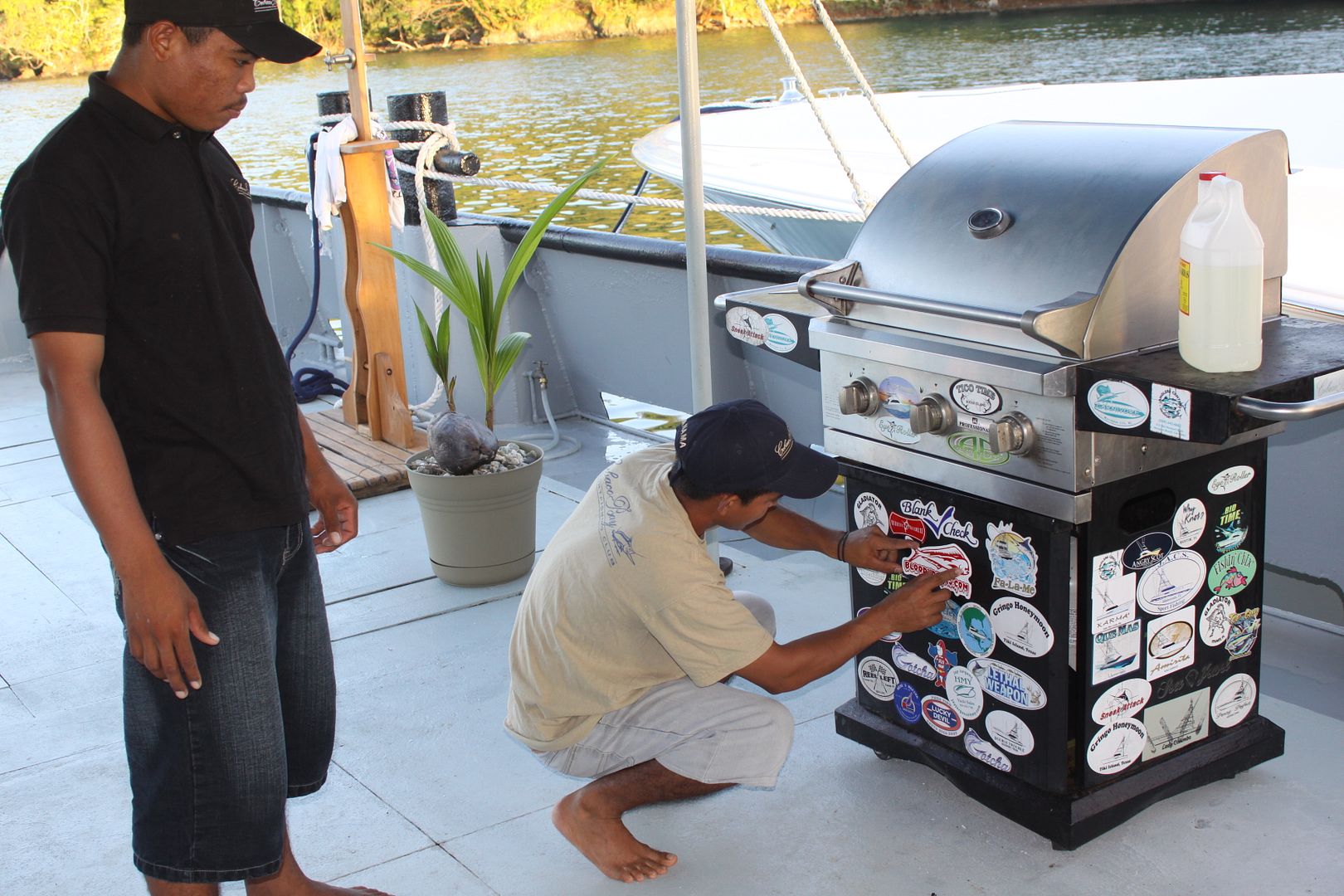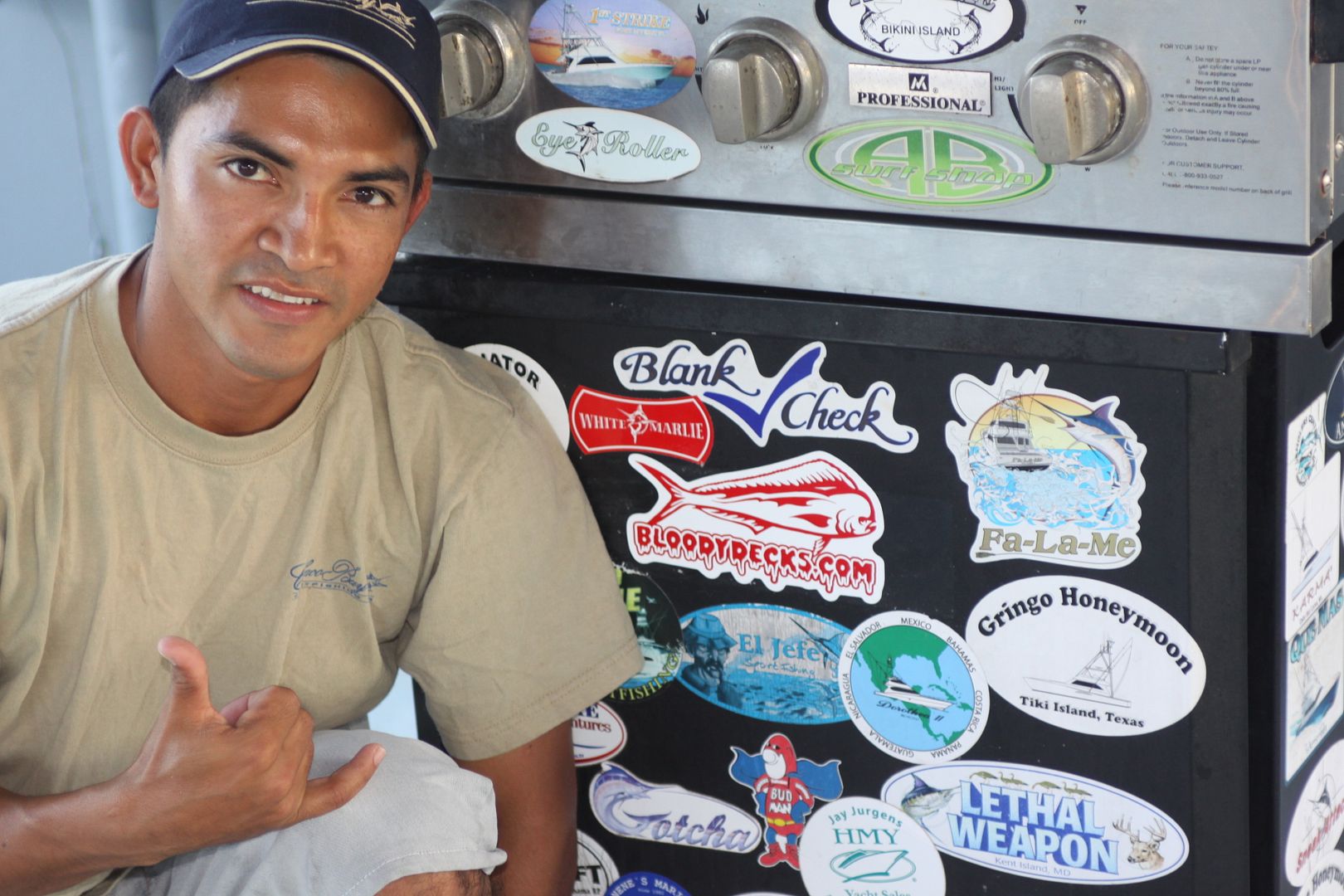 OK-who remembers the name of this drink?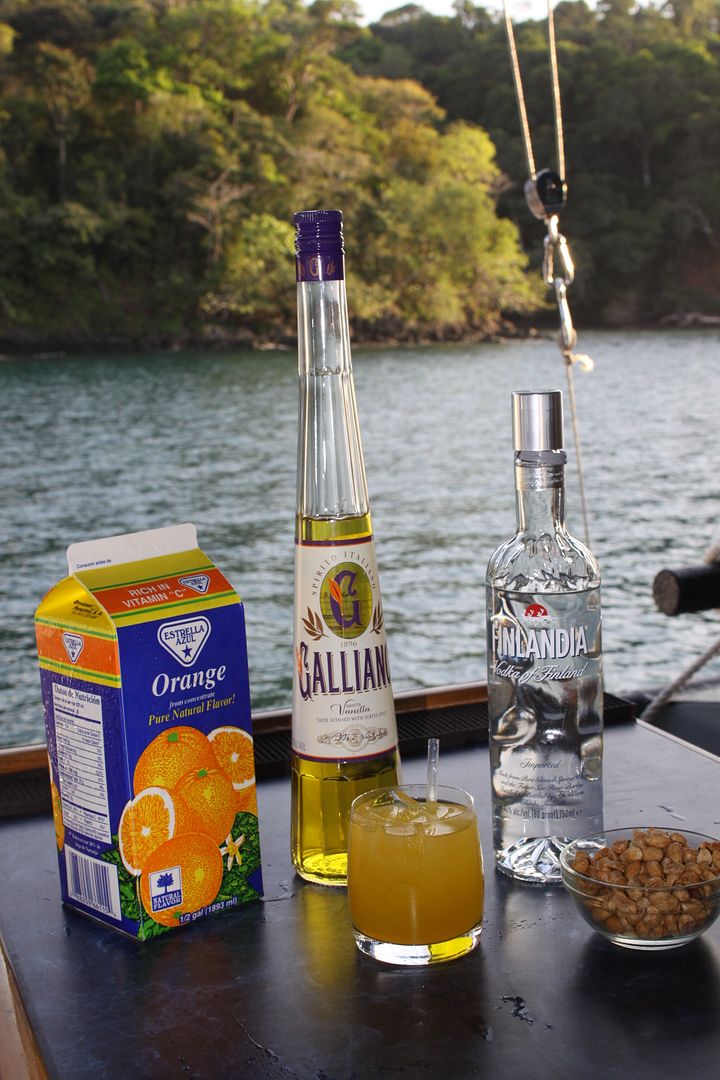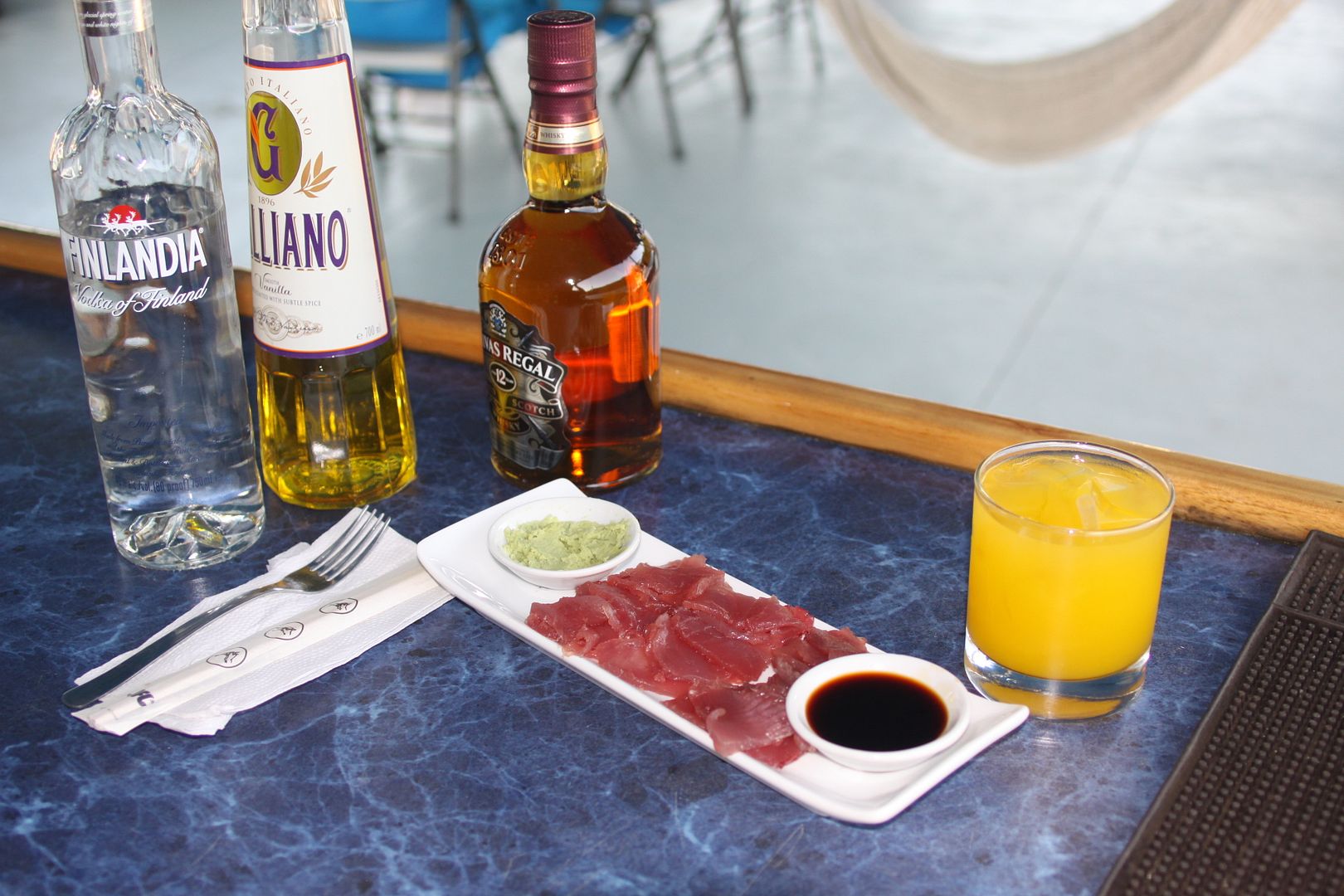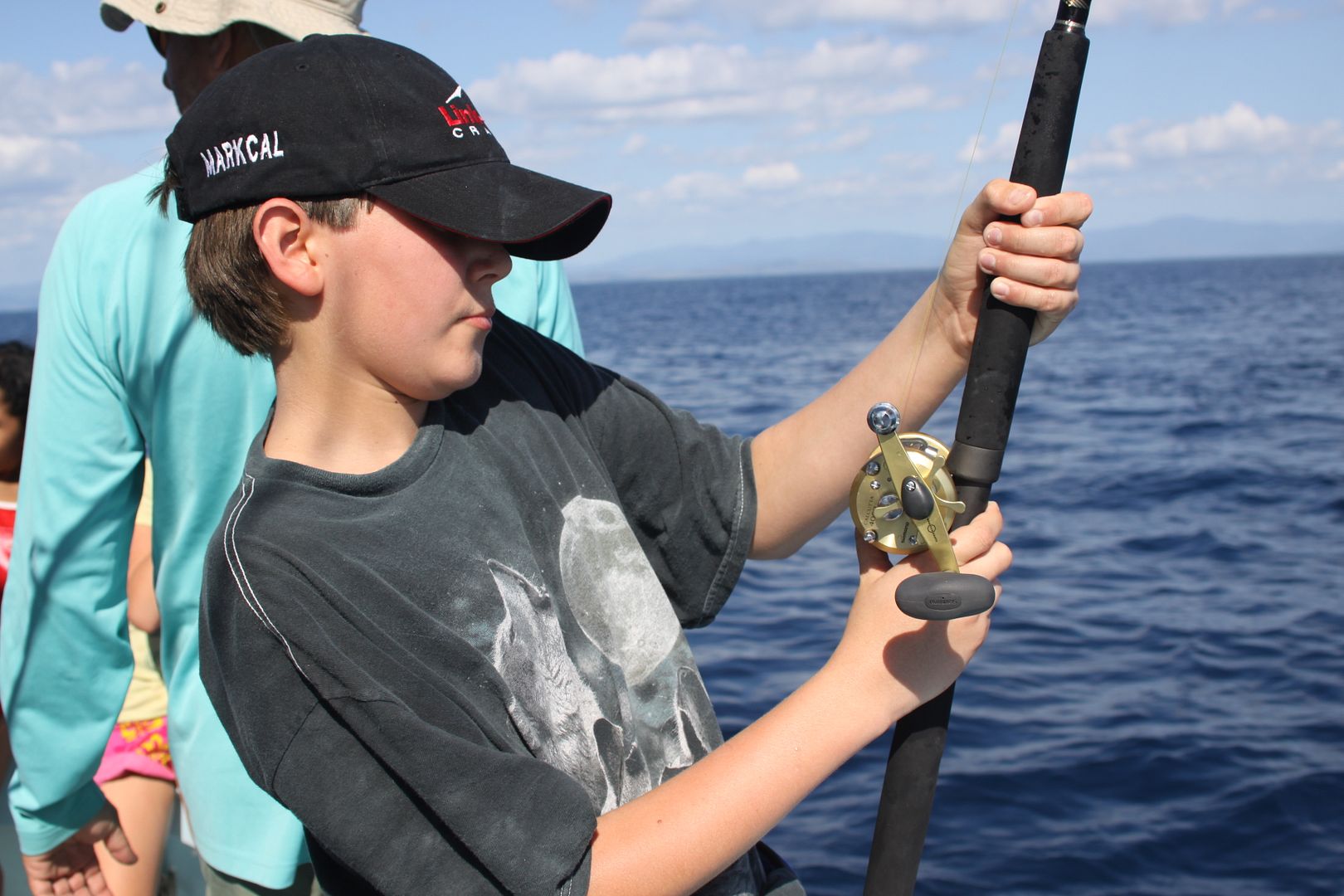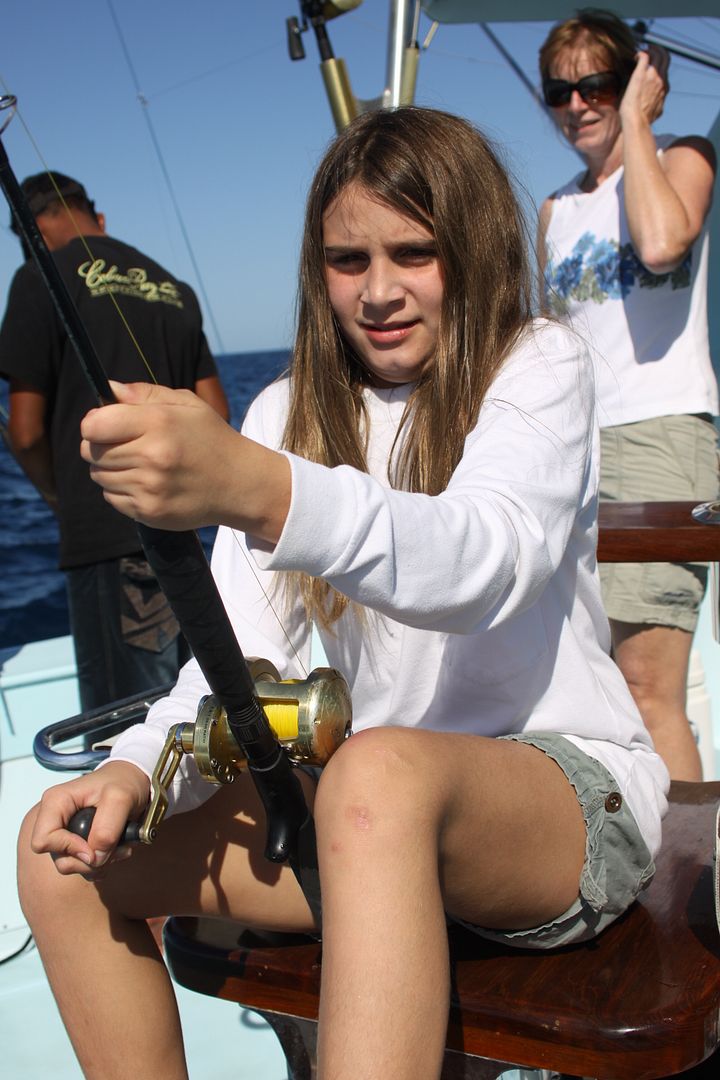 mullet snapper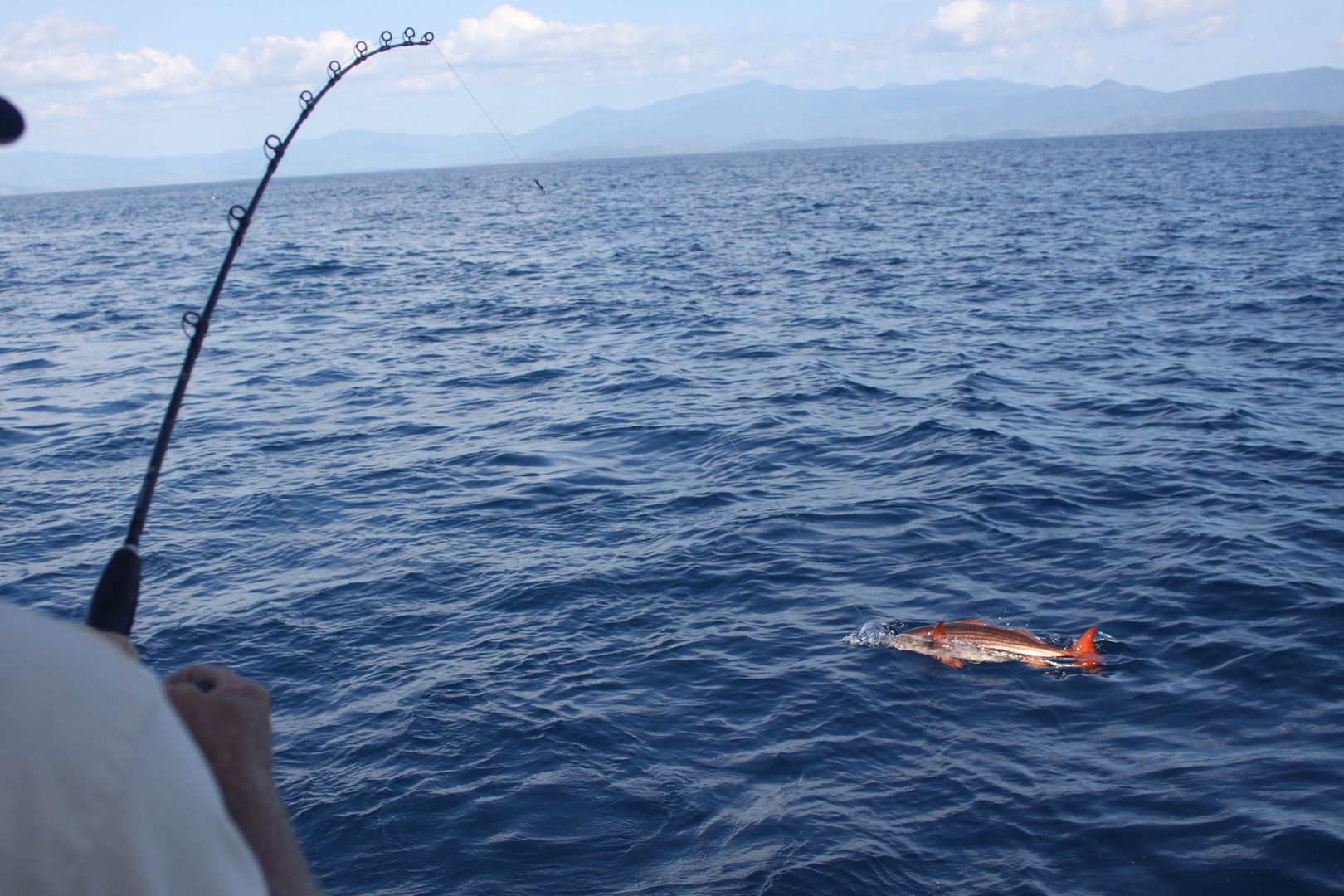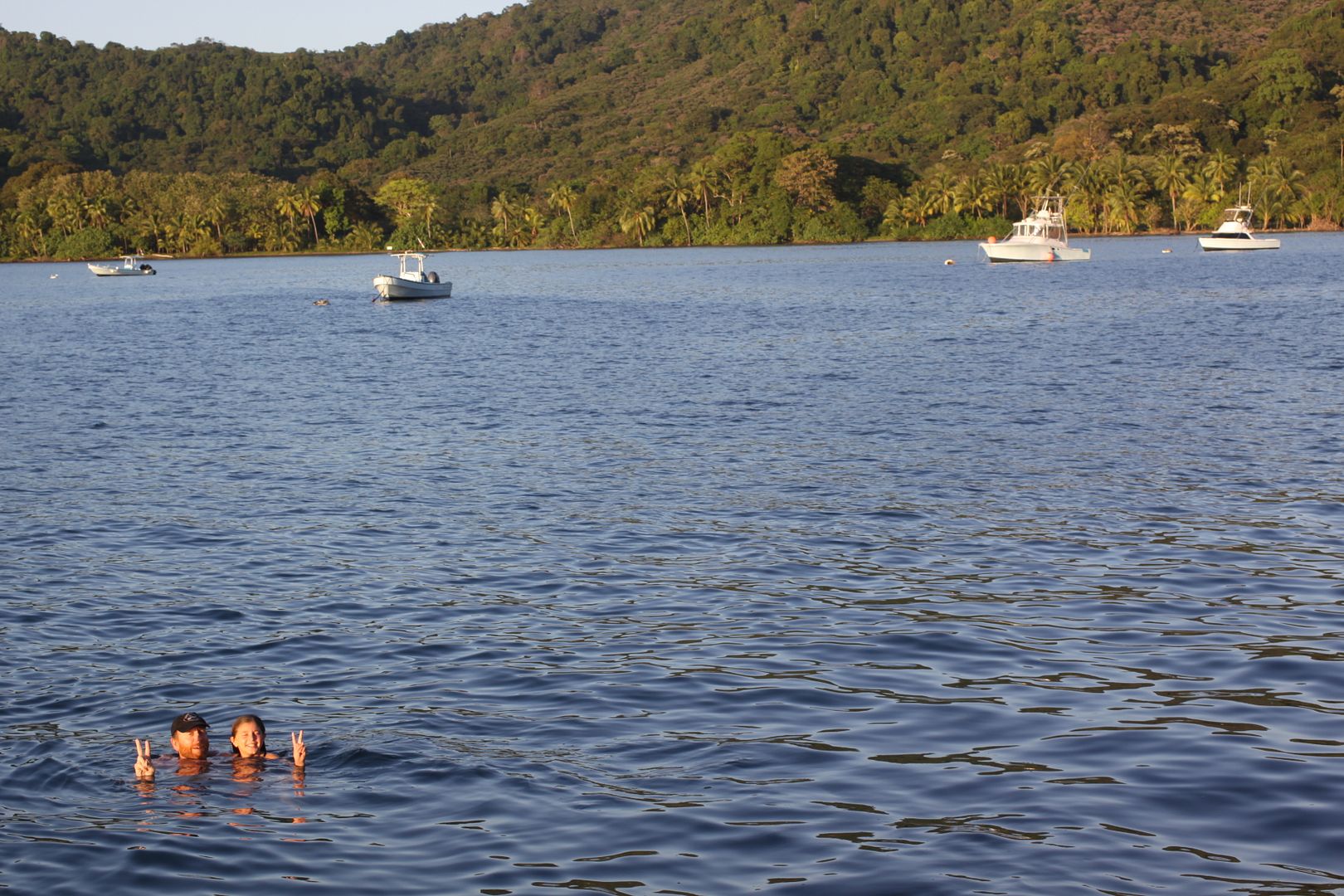 bigeye trevally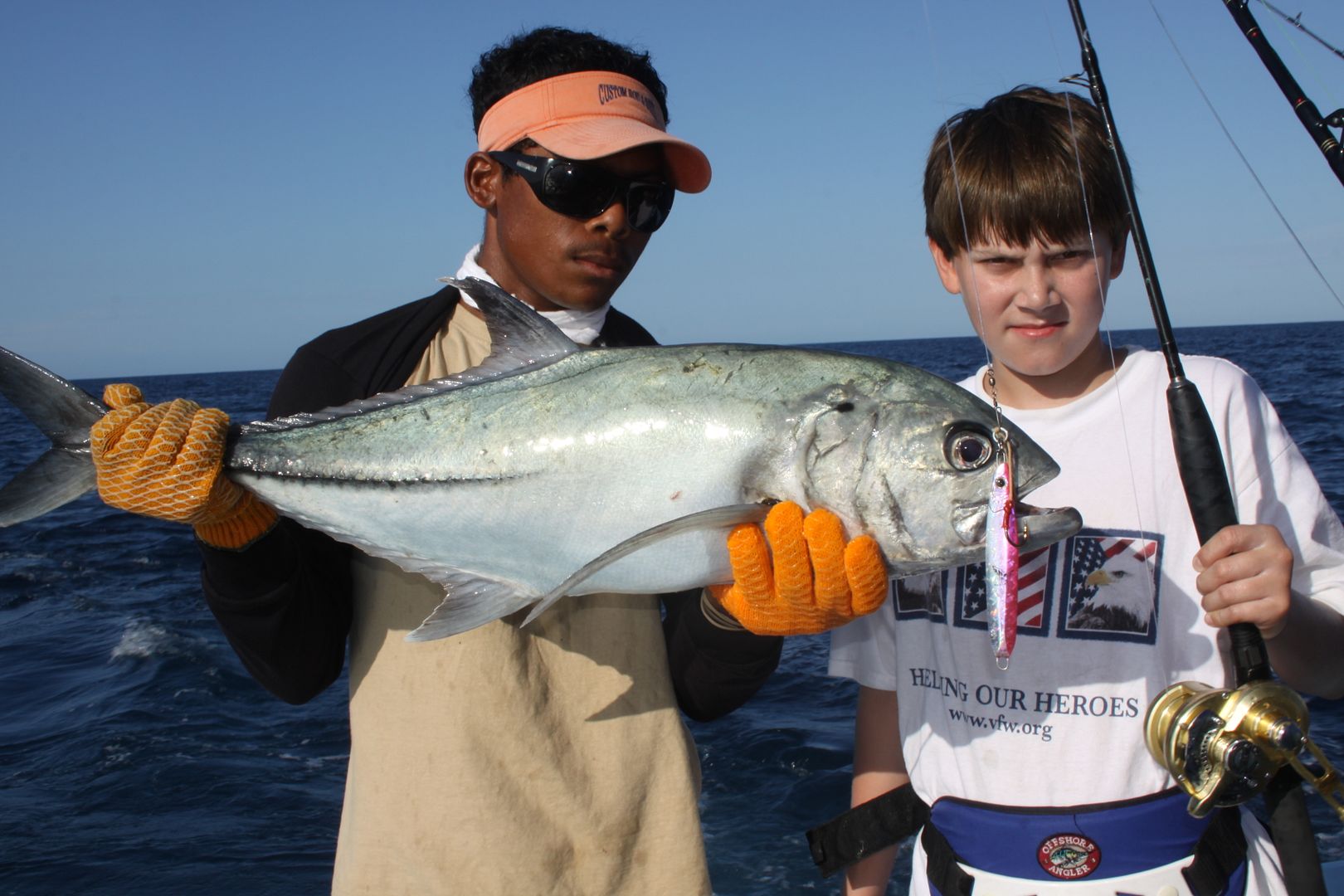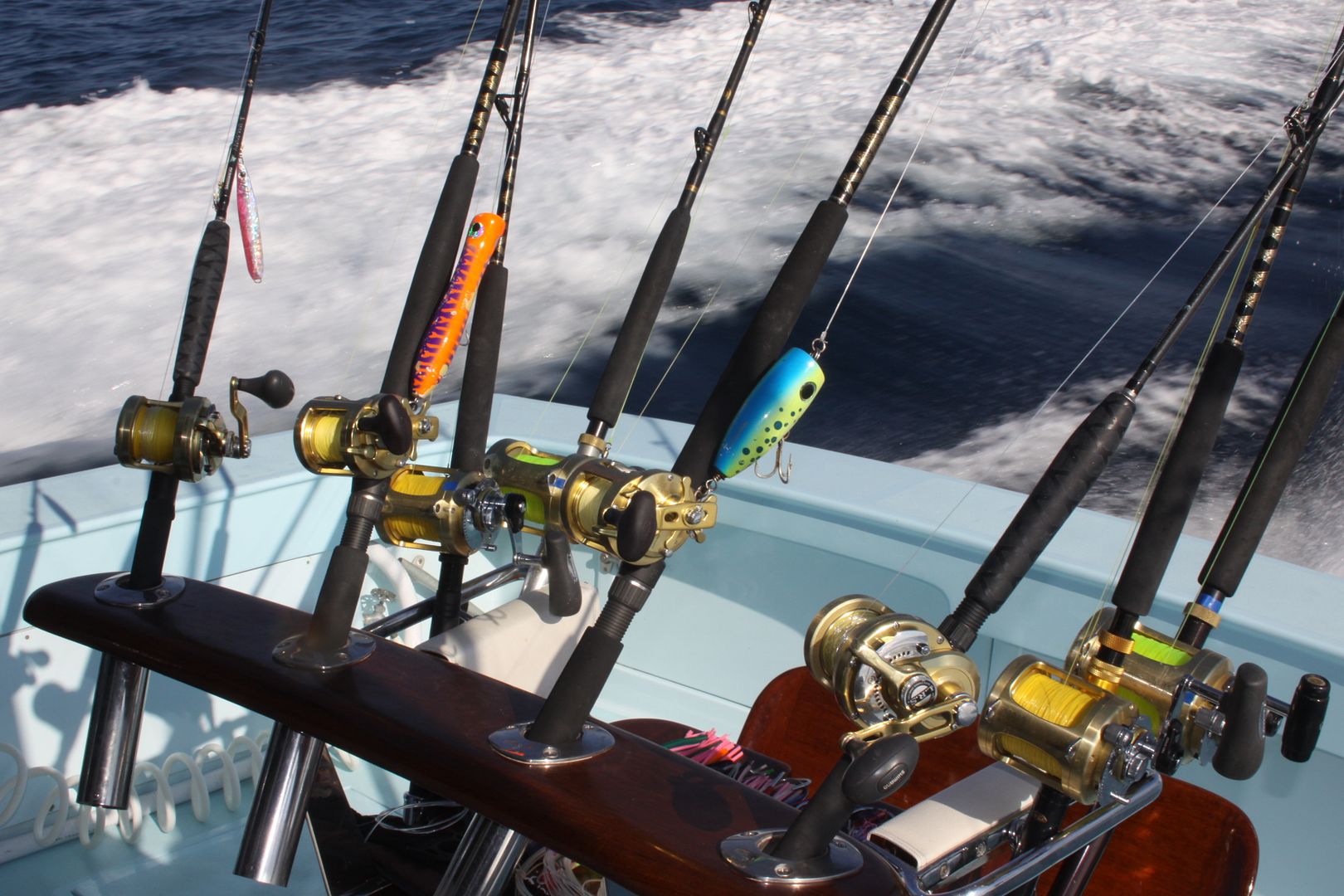 Jack interrupts the bait catching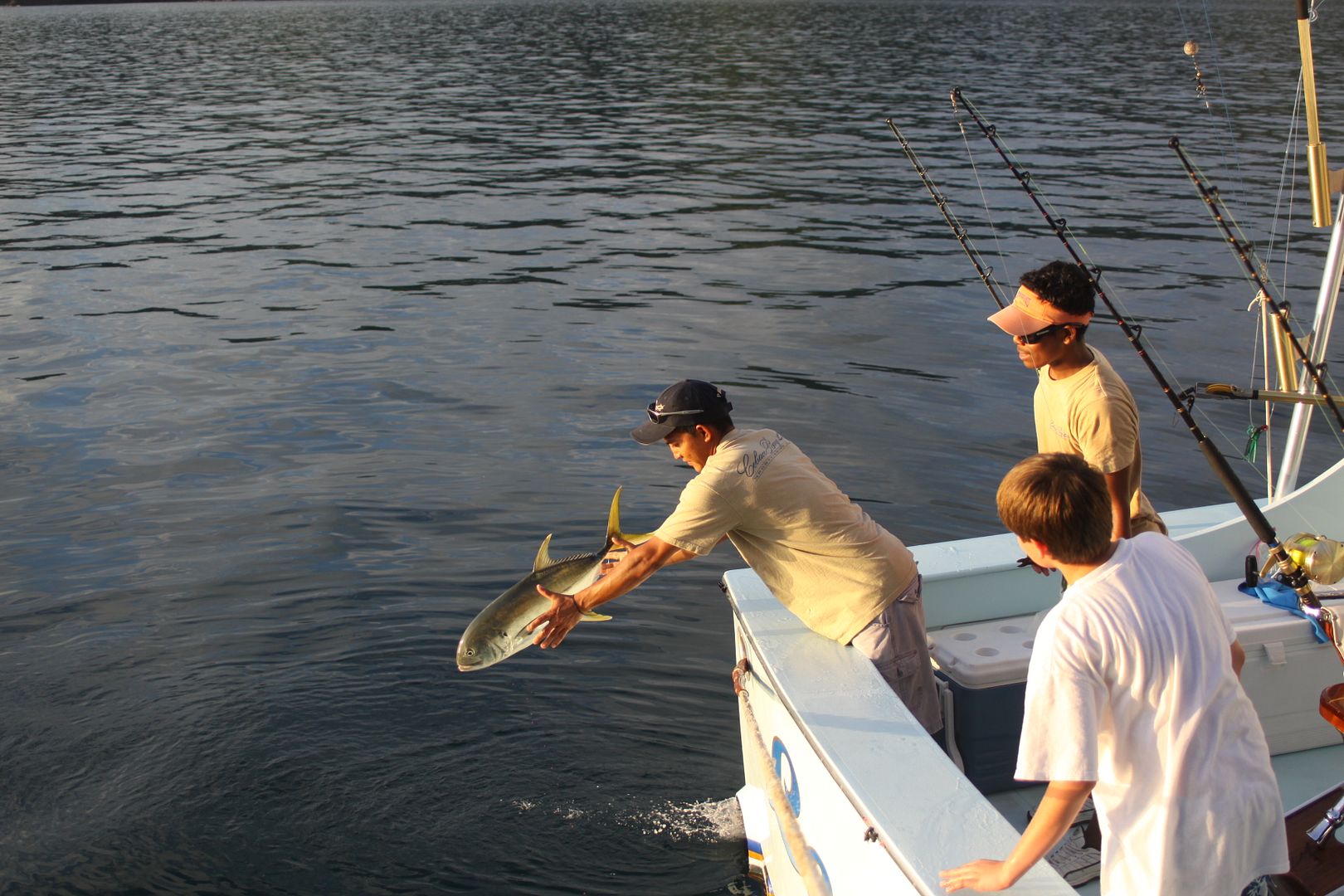 Beef tenderloin and Panama sausage (cubera next up)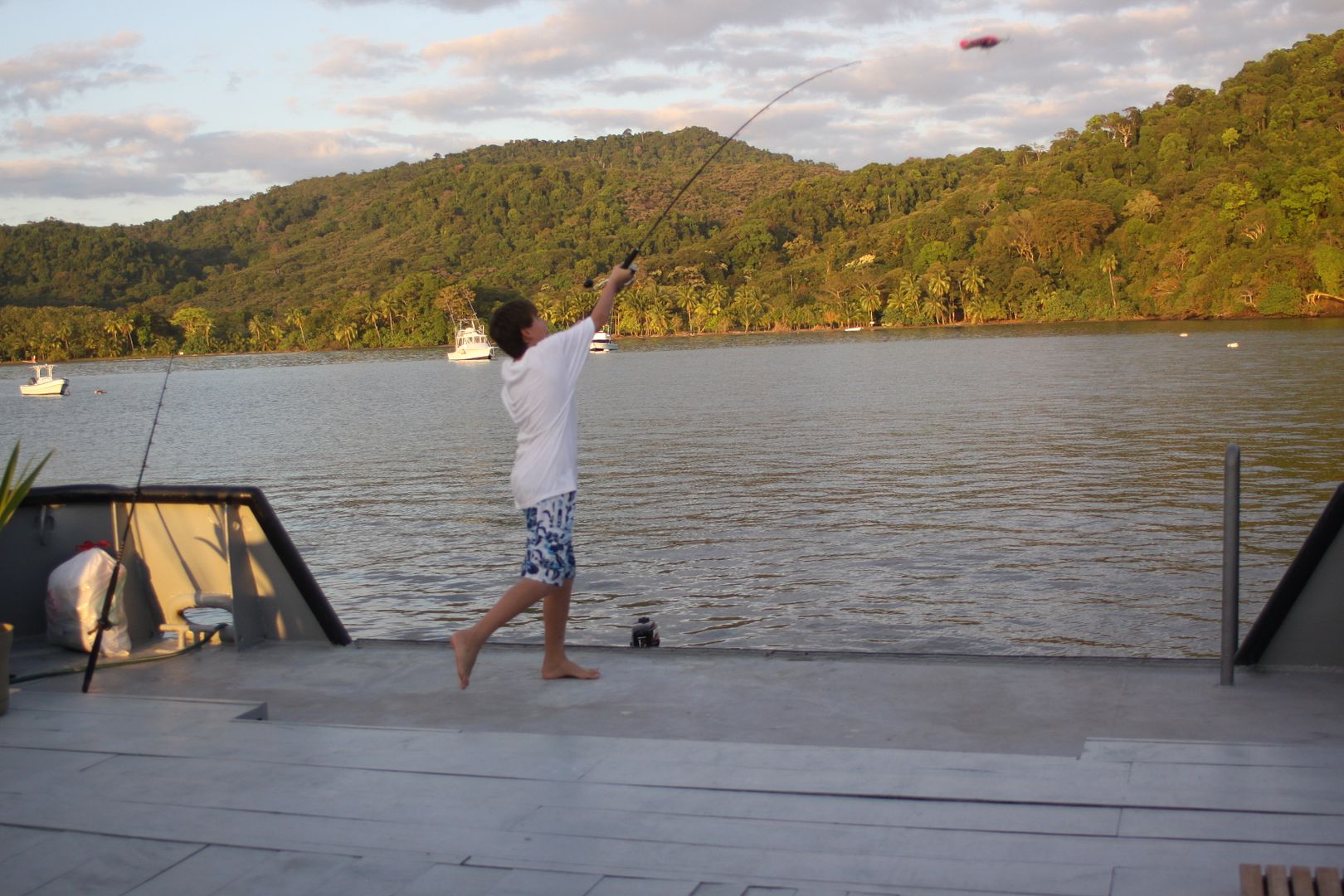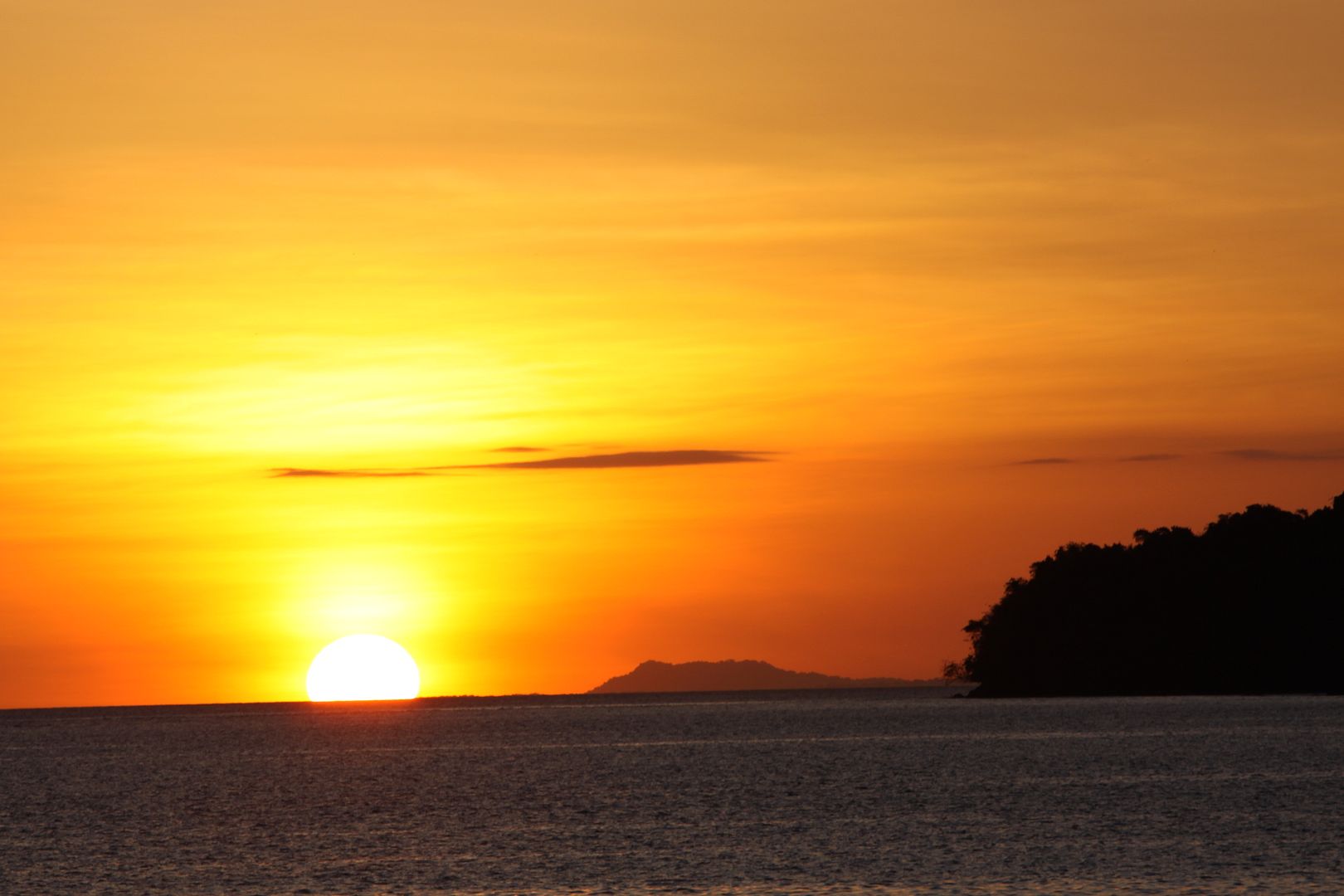 Last edited: