May 11, 2009
108
294
Name

aaron
Boat

thresher boats/hobie outback
Finally got a wahoo!!! Got a double hook up at 8 am on the west end. Xwrap 30 gets hit first. As i'm picking up the rod, look up and see the water explode on the center rig, yozuri bonito. after clearing the other corner rod, my buddy starts winding on the second fish. i get mine to color within 2 minutes. never pulled drag after the first run. straight grind on mak 15, 80 braid, 60lb topshot and wire leader. stuck him myself as my buddy was busy and put my first ever wahoo on deck!!
second fish made a looooong first run but was pretty much dead weight after that. took about half spool of 80 braid on talica 12. 80 mono topshot and wire leader.
after getting the jigs out of the fish i notice the xwrap had one bent hook. i tell my buddy to swap it for another xwrap and he says, "i'll just bend it back, lets stick with this one, its the lucky jig" despite my better judgement i agreed. of course, we get another strike on the same xwrap. fish came off after long first run. wind in and check the jig and see that it bent again. OOOPPPS.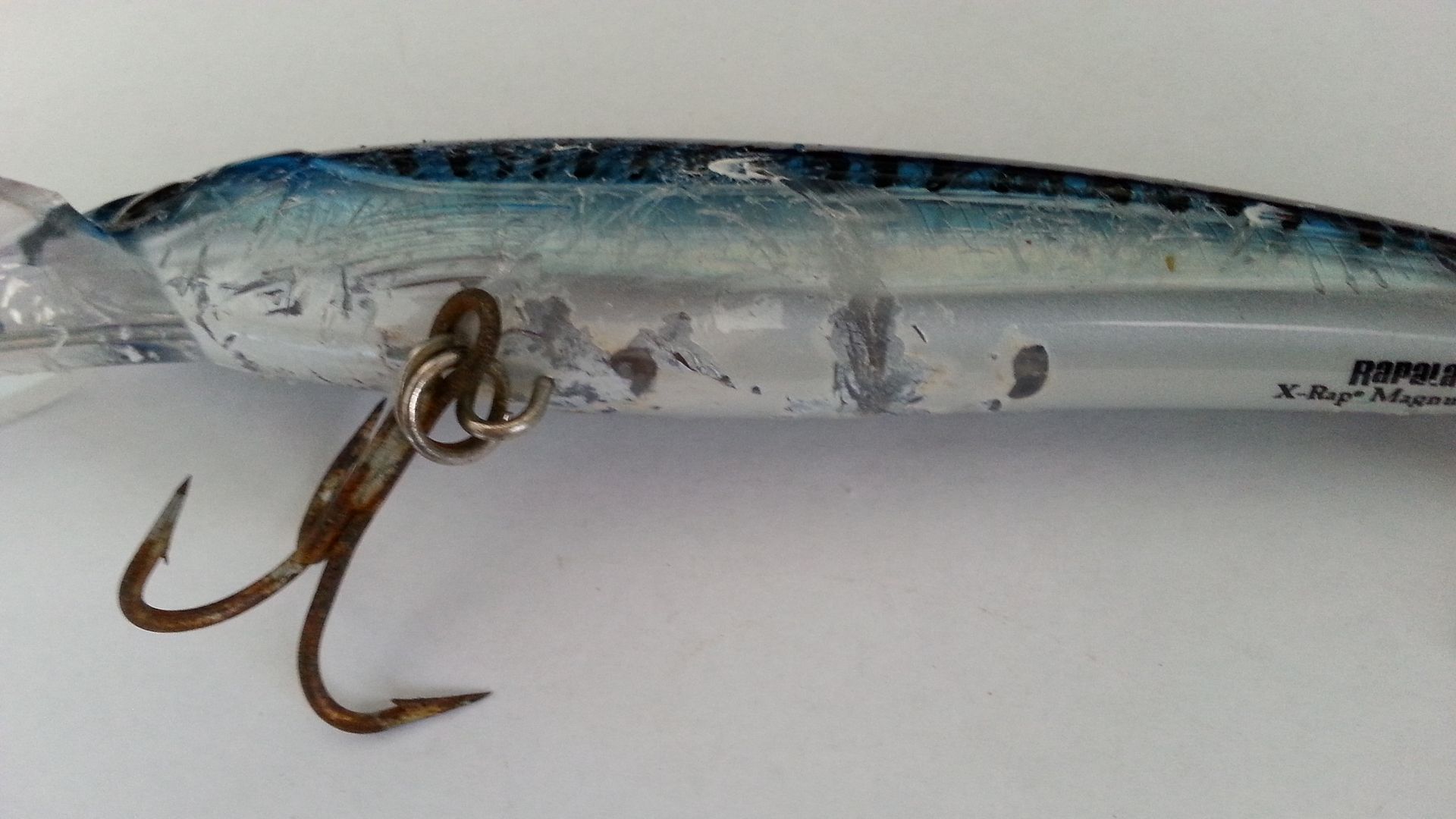 about half hour before the hookup, we saw couple birds working and boils under. get closer and see a wahoo go airborne. thank god we got the double later cuz i was kicking myself for not sliding in and tossing iron which we had ready to go. i don't know why i trolled around. i got too close and they sank out. total rookie douchebag move.