I Should Upgrade My Account
Mar 18, 2012
1,618
1,649
Name

Harbison
Boat Name

Florida Fisherman
BORN TO HOG HUNT
I was born in Tampa the day the US declared war on Japan. Before I was ten I harvested my first wild boar. Now, many decades later, I am still enjoying the thrill of the hunt. OH! What a ride it's been.
Come along with me as, together, we explore some of the best hunting Florida has to offer.
For me there was no better way to celebrate birthday # 76 than in the woods perusing a BIG bad boy with an attitude and a nose to match. I took him to school!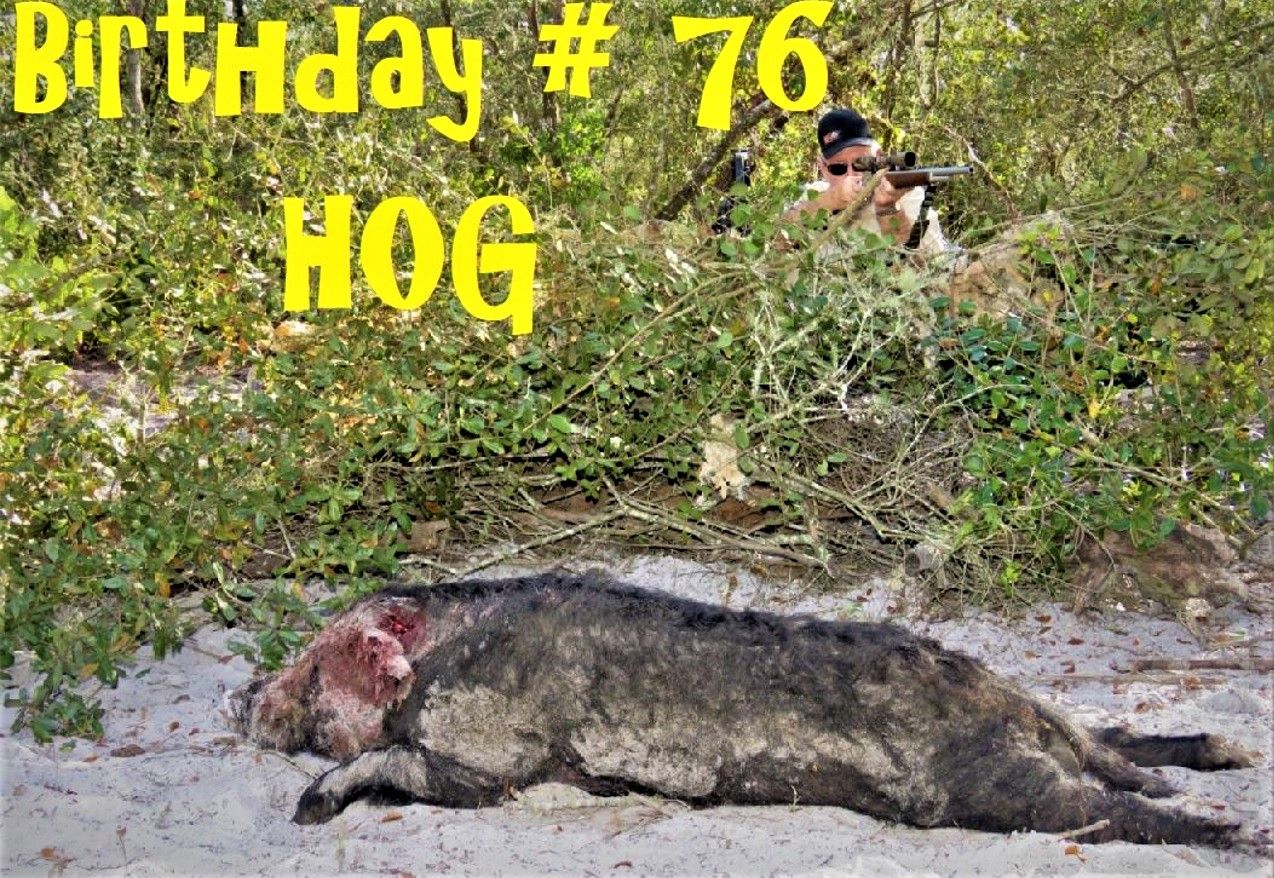 Now! Let's take a look back...
The first really serious hog hunting I did was with Redbone hounds at the Avon Park Wildlife Management Area.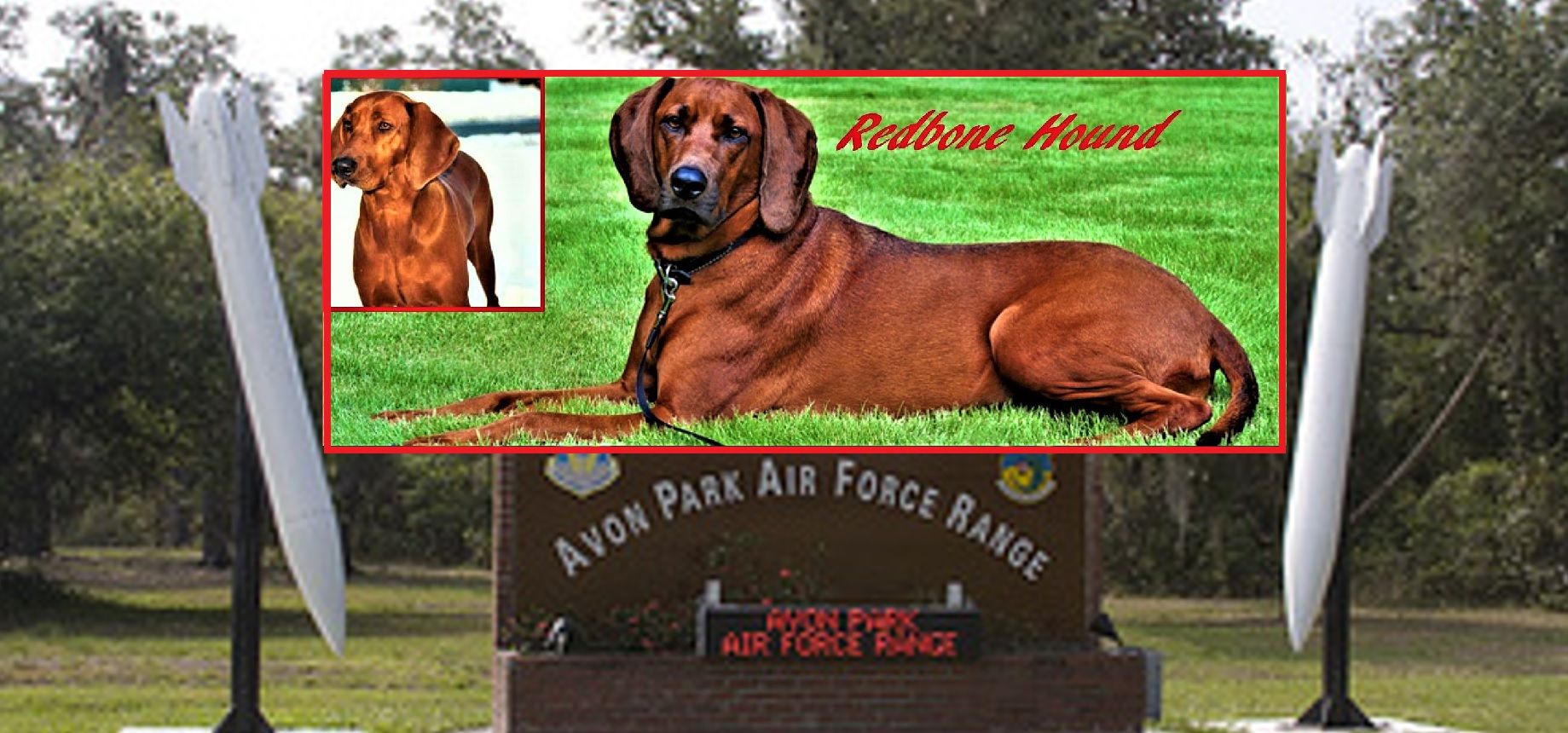 I found Redbones to be very intelligent, easy to train, and bursting with personality. We were family!
Once my Redbones found the trail, that wild boar was history.
Got married in 1970. I devoted everything I had to my new wife; the Redbones had to go. We found very good homes for them with a group of hunters devoted to hog hunting.
Thelma was born on a mountain top in Oak Valley, Tennessee. She too was born to hunt, but had never hunted hogs. That did not last long; we went hog hunting on our honeymoon. She quickly became more to me than a loving wife. She was my hunting partner, my best friend, and the mother of our three daughters.
She was my everything!
Next up hunting at Northern Florida's Aucilla Management Area:
The squirrel hunting was fantastic, and the hog hunting was OK, but not great.
We hunted Aucilla for ten years before deciding to move on.
We were looking for a very serious hog hunting club loaded with creature features.
We knew once we found the perfect club we would be tied down probably for years. Let's try something different. Boy! To say deer hunting in Maine, and elk hunting in New Mexico, was different would be an understatement.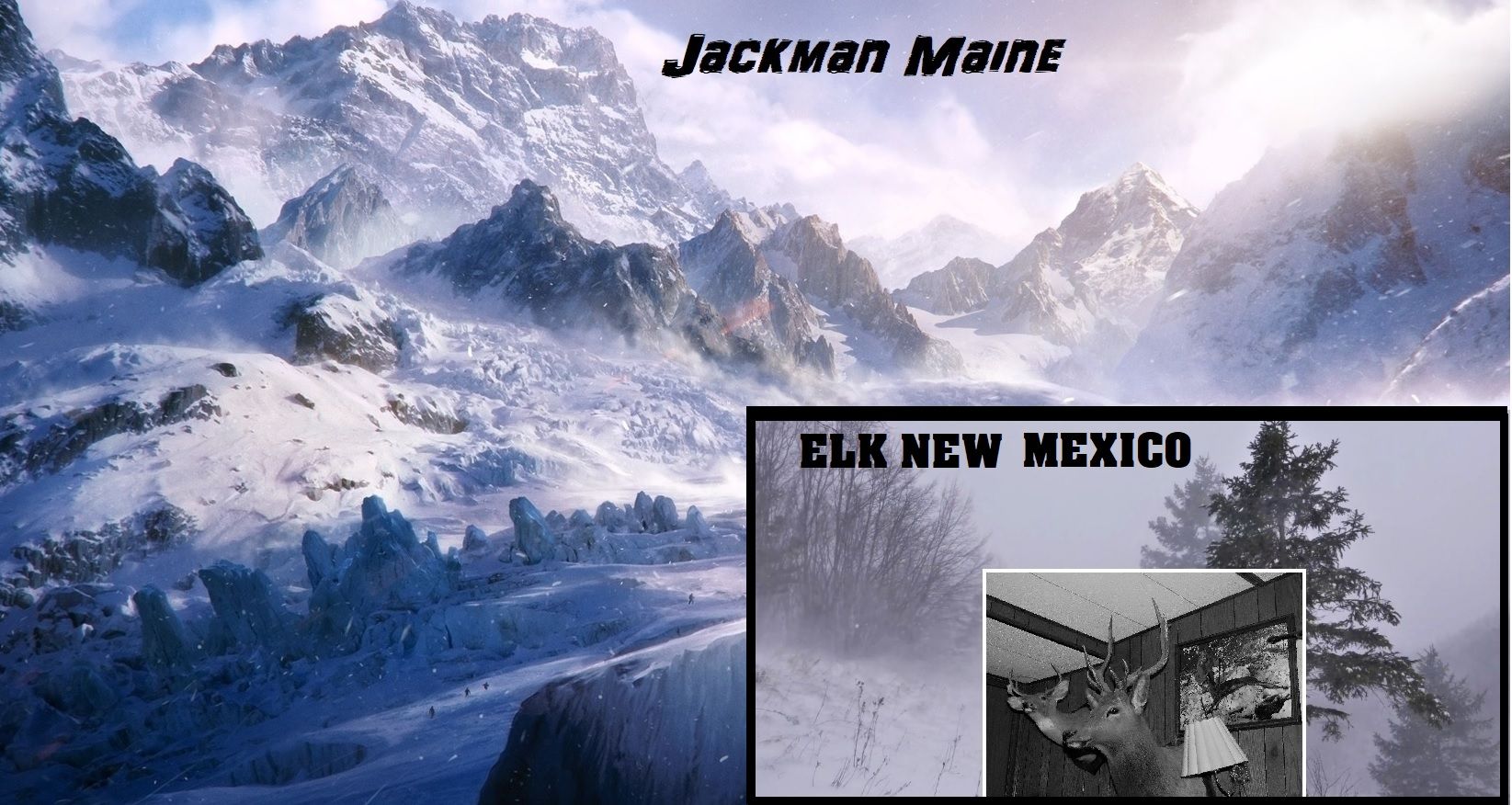 In Maine we hunted in below '0' weather and a foot of snow. My wife and I both harvested very respectable deer in Jackman, Maine. We were told that a huge flock of Canadian geese were on the lake next to our cabin. Decided to go goose hunting. The lake had all but frozen over and was surrounded buy five foot high snowbanks. Forget it!
Neither of us had ever even seen an elk; time to change that. No better place than New Mexico. On the way, in Texas we stopped off at the Alamo. You would feel the history. We stood at the foothills of Pat Garret's Ranch, you could feel the history. We stepped foot in Judge Roy Bean's Court House, you could feel the history.
Then the hunt!
Plenty of snow, but no where near as cold as Jackman. During the middle of the day the temperature reached 20. On the third day out I heard a bull elk bugle. He was on the next mountain hundreds of yards away. I answered. He stood up and started slowly walking towards me. Several hundred yards out he stopped. I took careful aim with my 7mm BAR and touched the trigger. Elk down; down and out.
My wife and I will never forget Maine or New Mexico.
Time for that very serious hog hunting club. Mr. Billy Todd, President of Madison County's 16,000 acre Buck & Boar Hunting Club took us on the grand tour. Fresh hog signs were everywhere. And, talk about 'creature features', how about a huge shaded camp sigh, running water, electricity, our own private cook shed, well equipped double bath house, and a large walk in cooler.
Talk about hog heaven!
Thelma and I did a good job of keeping that cooler full: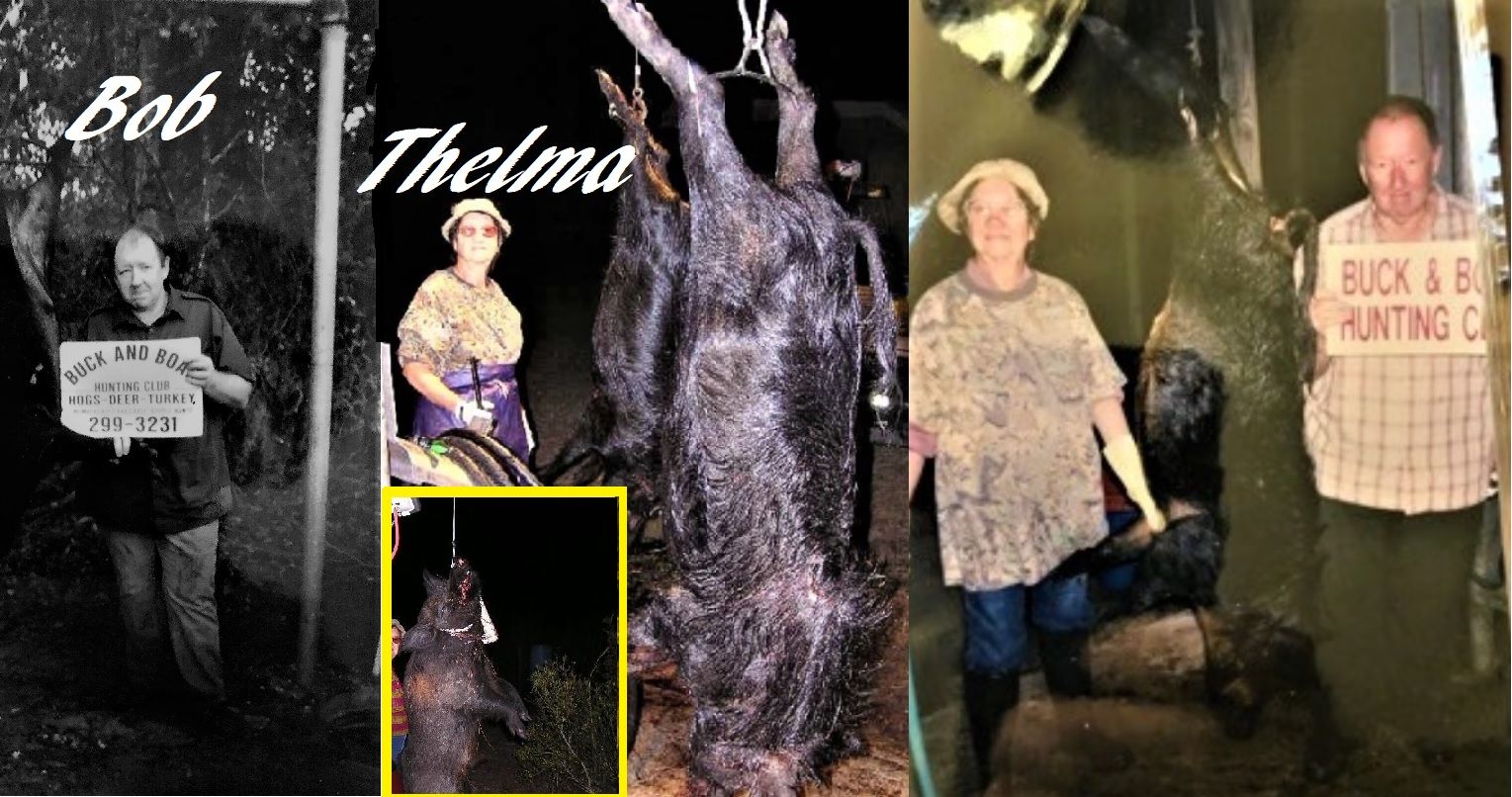 To say this wife, this real woman, had developed into an expert hog hunter would be an understatement: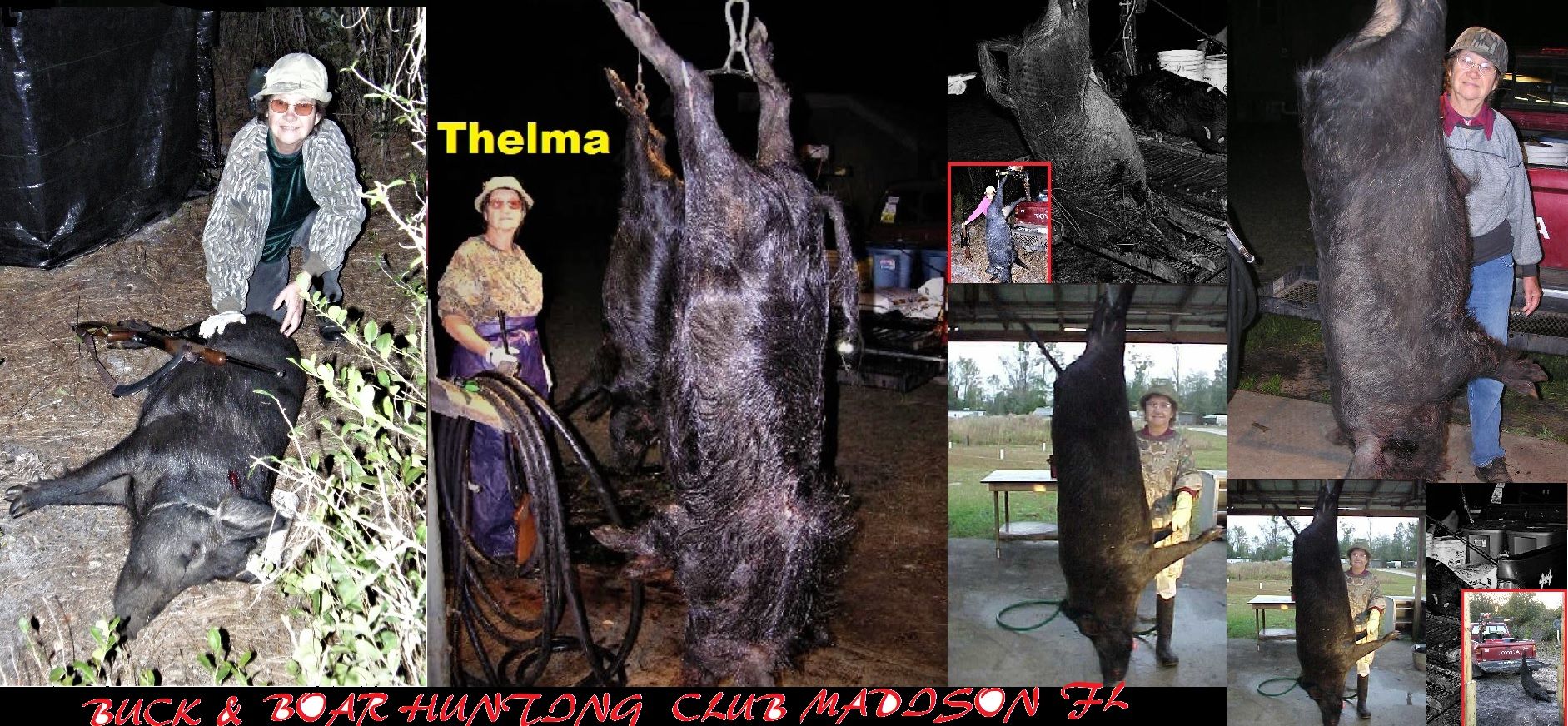 As reported in the pages of Woods'nWater Magazine:
In addition to hogs Buck & Boar was home to huge flocks of turkey: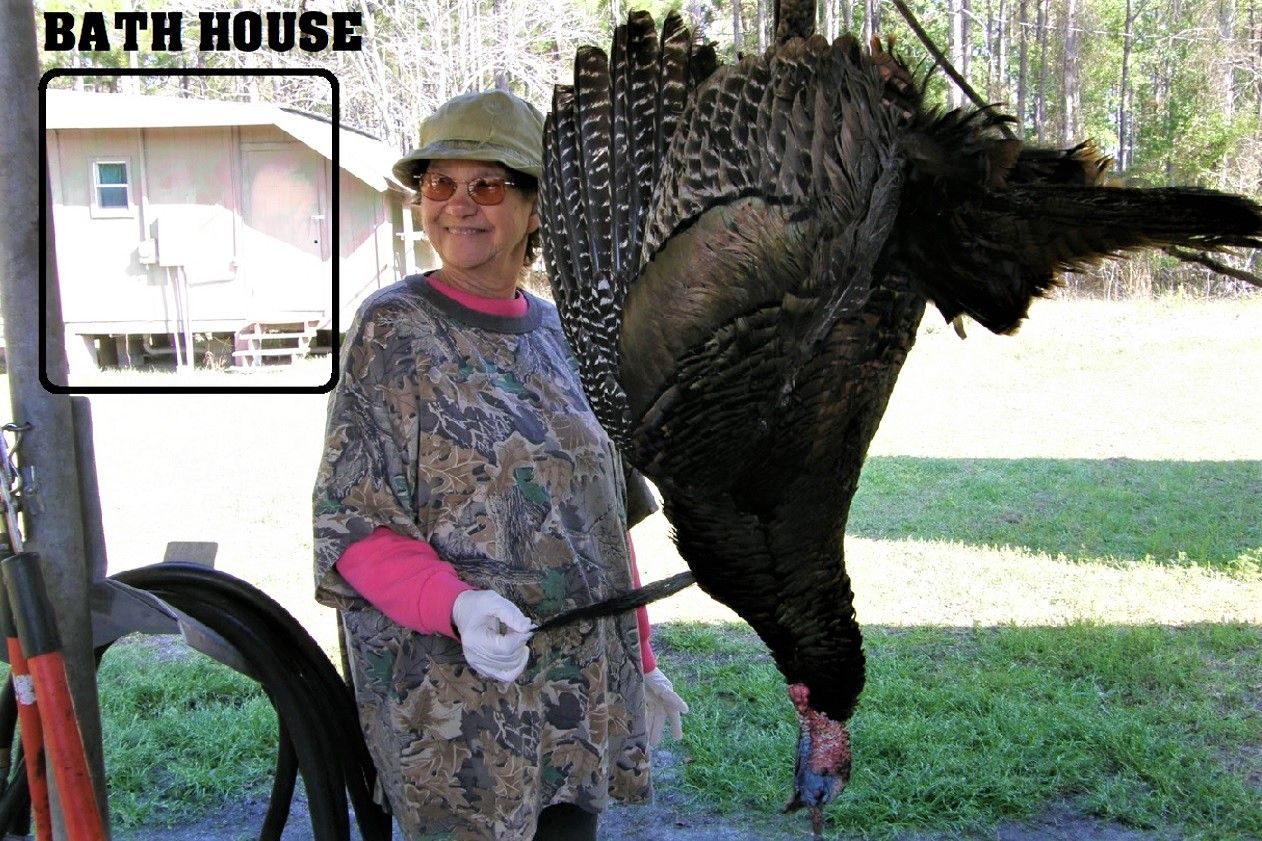 Note the double bath house.
Camp life was outstanding. Note our Airstream trailer.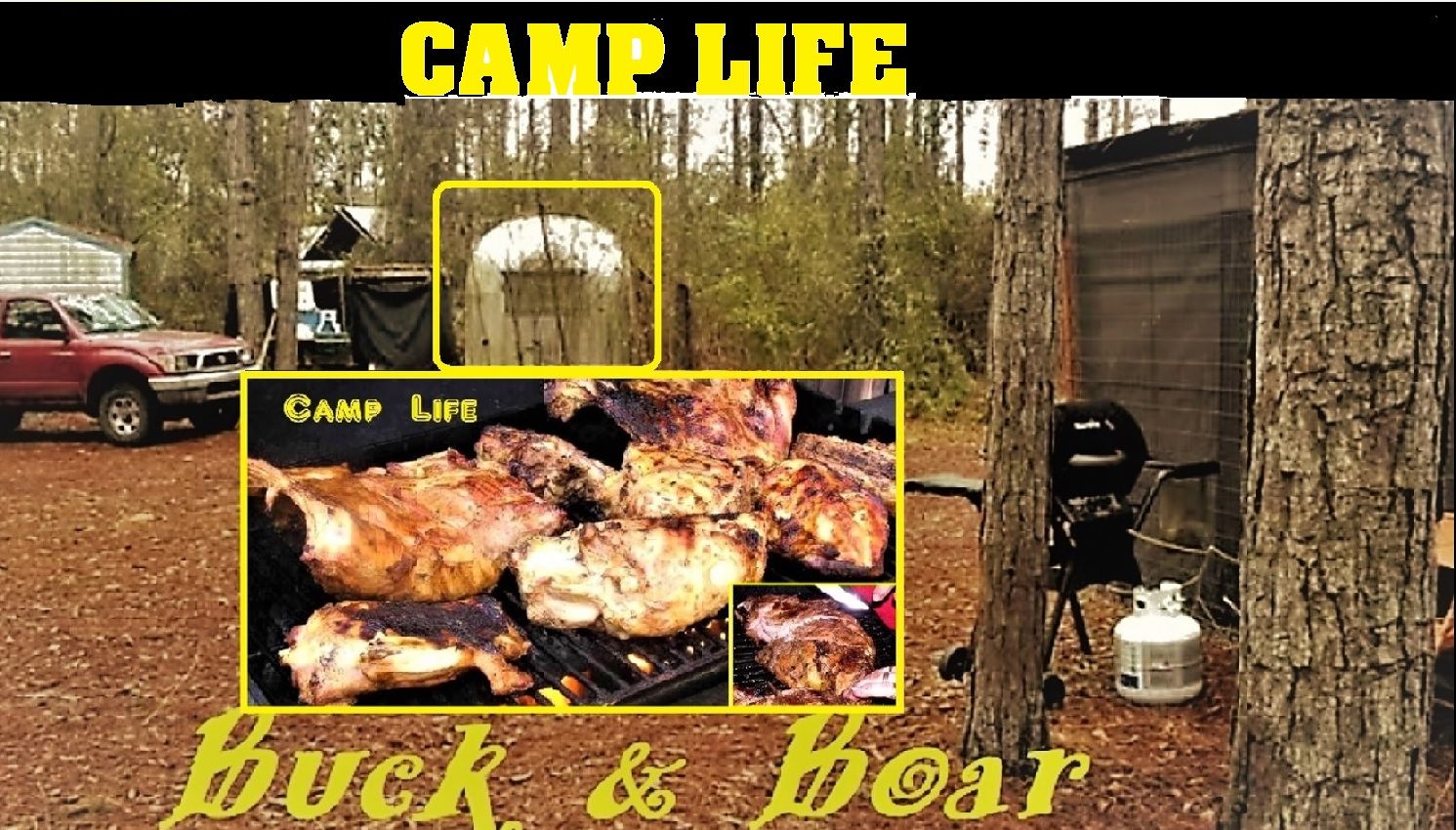 Often, after the hunt, we were wet, cold, and miserable.
Butchering our wild boar was no fun, but we did it.
After a hot bath and a great meal it was time to hit our Airstream. We would get it up to around 90; that's all it took. We were out-of-it until the next evening when it was time to do it all over again.
Saturday evenings were very special: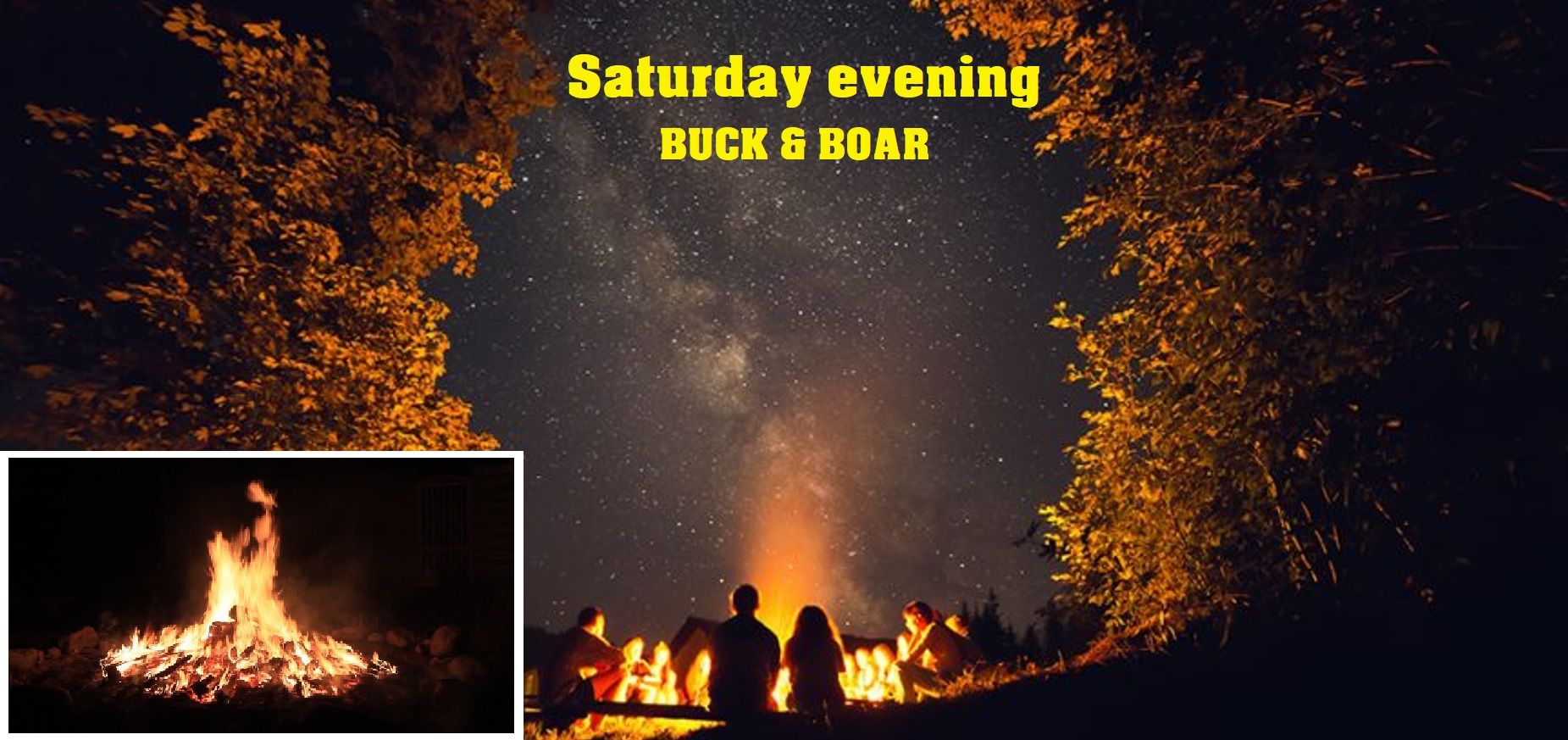 We were members of Buck & Boar for twenty years. The last five years we were both retied. We spent four months out of the year at camp. Shortly after returning home from our last hunt cancer claimed Thelma. I lost all interest in hunting, or even living. Thanks to our wonderful daughters I survived.
A few years later I again felt the urge to pull that trigger. But how? Alone, and with increasing age, would it be possible for me to hunt?
Let's try high fence. Even in Maine or New Mexico I never had a guide. Would the thrill still be there?
Only on way to find out; let's give it a try.
First-up, Cedar Key's Tiger Island Outfitters. This place is BIG with plenty of cove. The area stretched back for 1/4 of a mile with a pond, swamp, and beautiful oaks.
To my amazement the hogs acted the same way they did at Buck & Boar: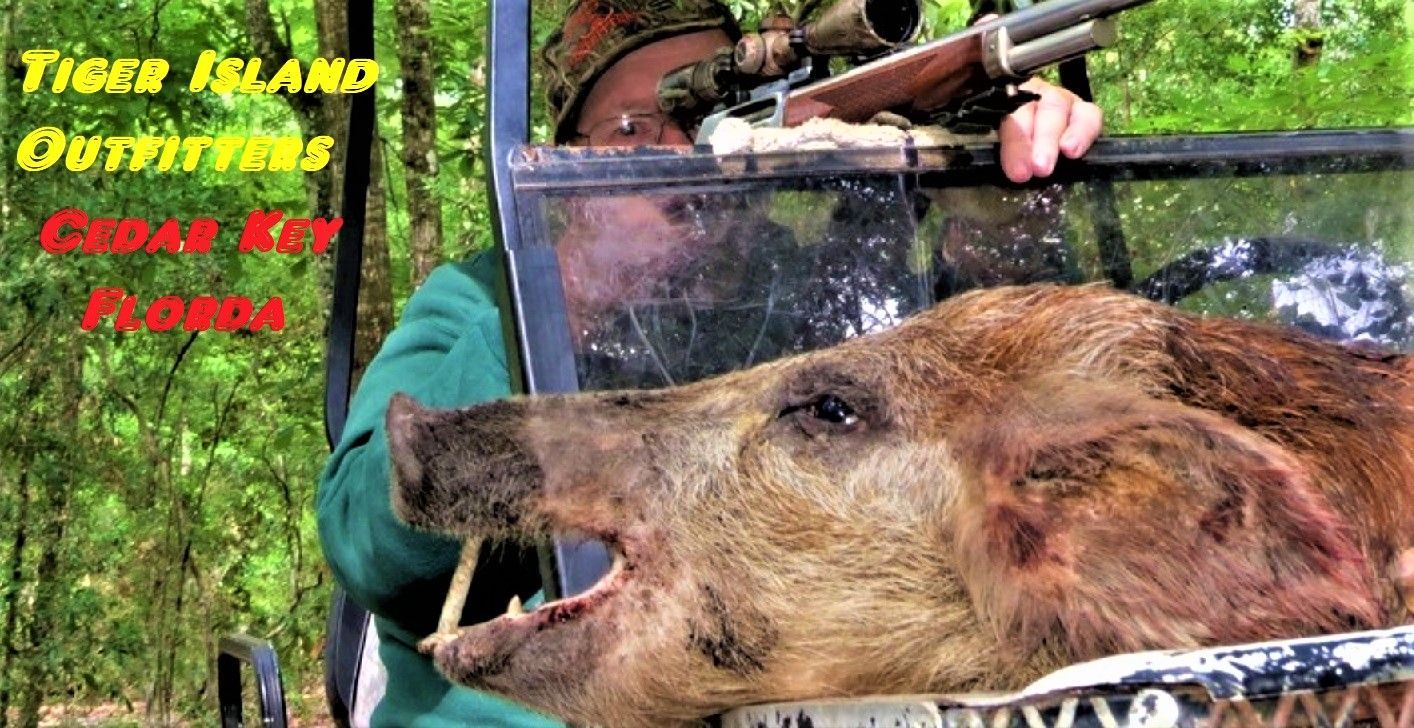 My daughter, Dee, joins dad:
Next let's try Bear Bride Ranch:
Talk about a wild life photographer's dream:
Bear Bridge gets its name from the bridges for bears to cross rather than destroying the miles of fence.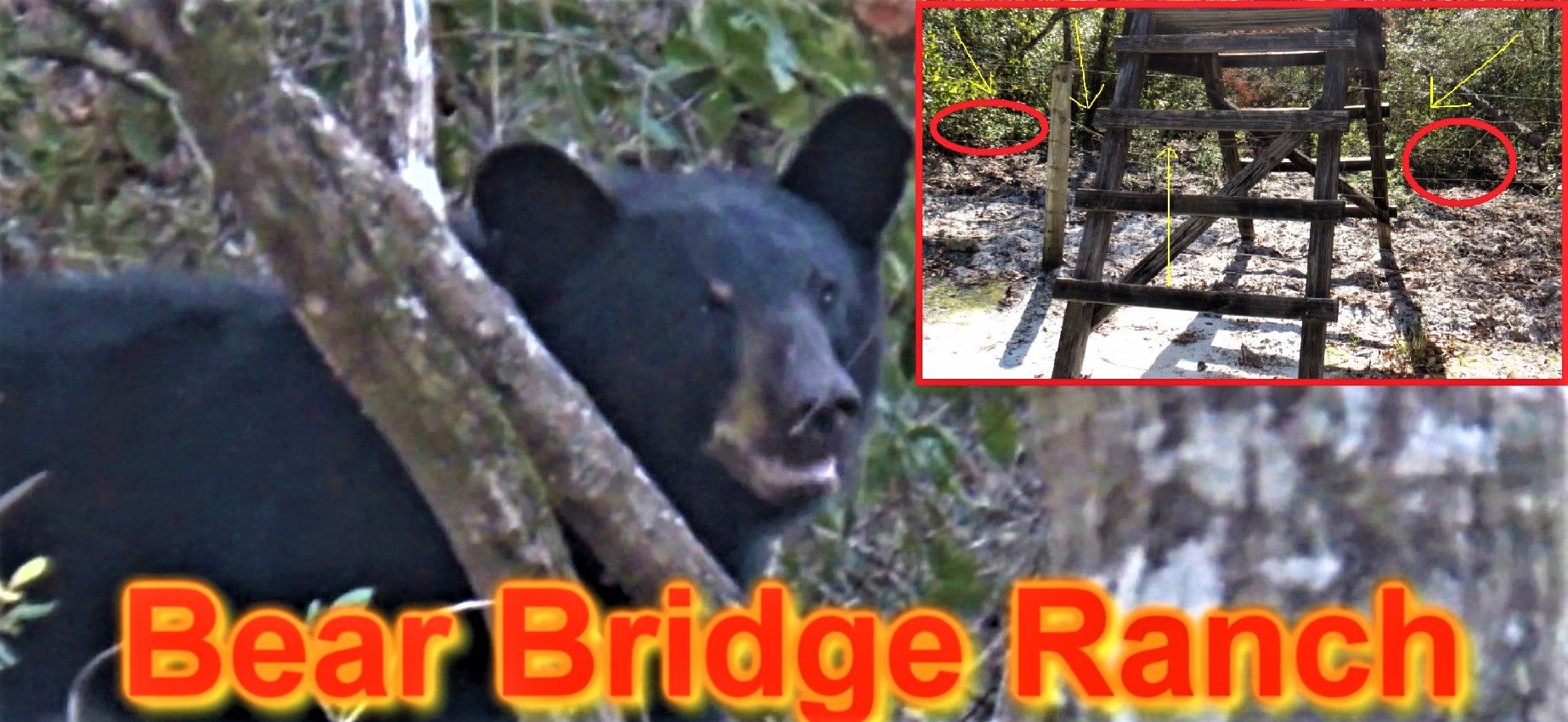 The hog hunting was fantastic: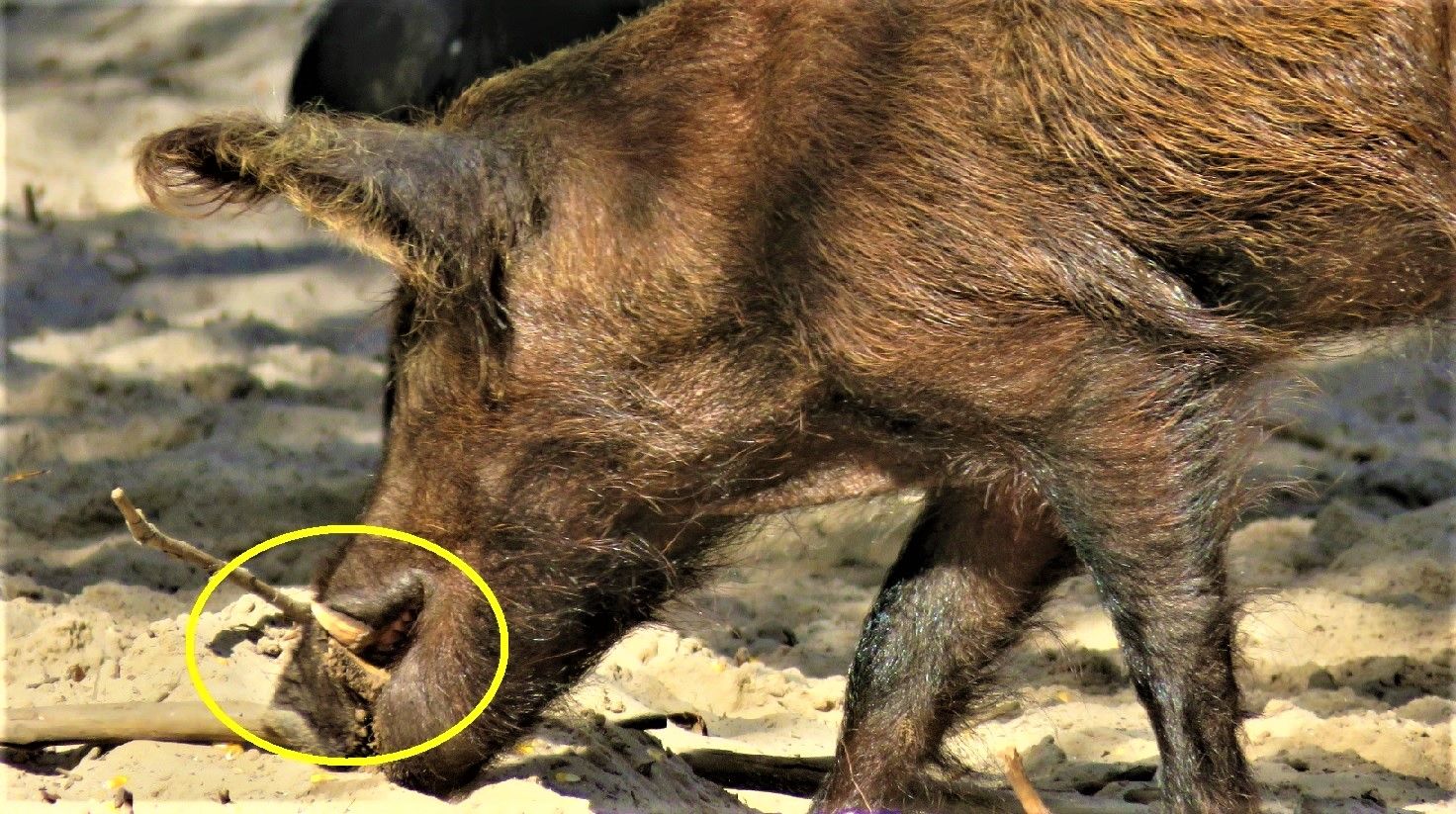 Viewing nature in the wild a its best:
Bear Bride offers three day hunts, fishing in a well stocked lake, and two nights in a sate of the art lodge with sauna and a full kitchen: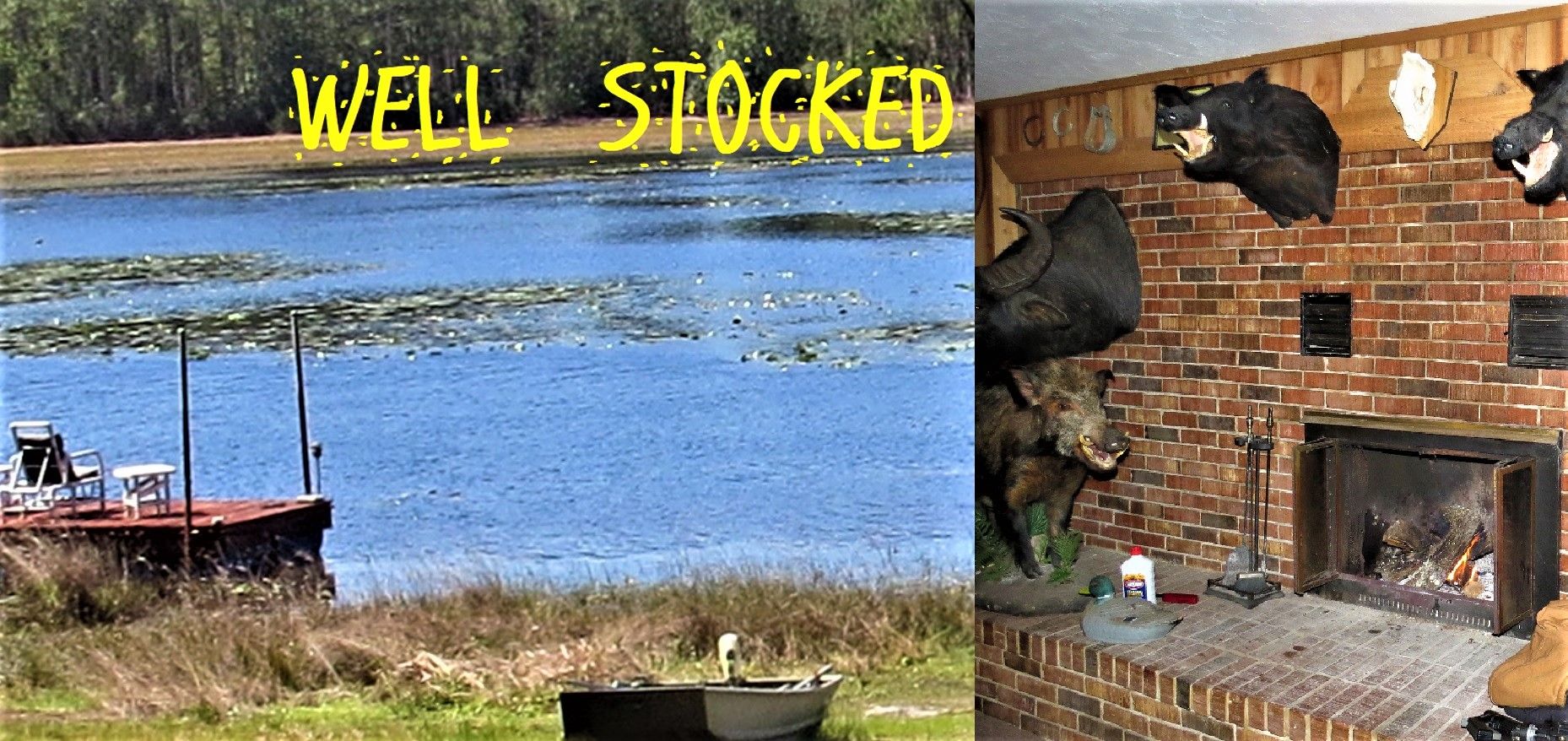 And the best part; we can harvest two any size hogs.
Next... Perry Florida's Two Guys & A Hog: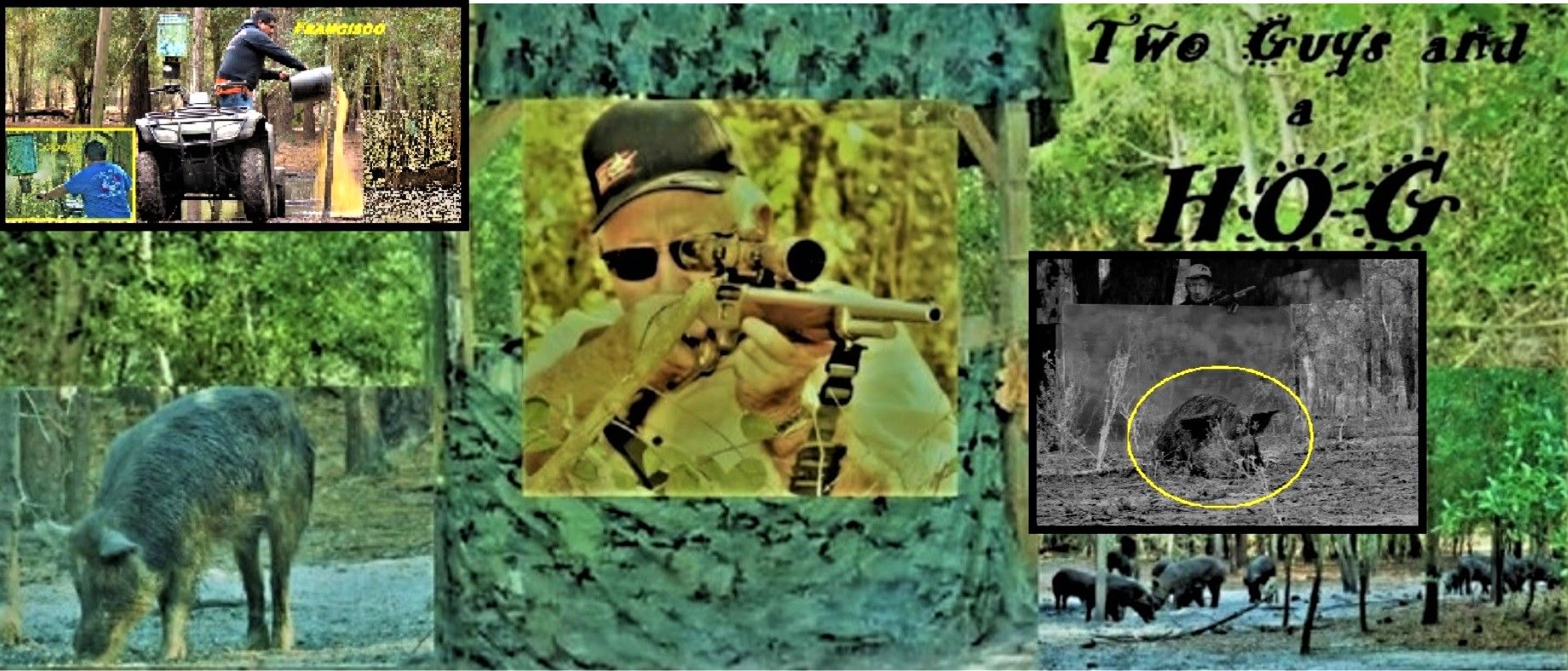 'Would the thrill still be there?'
ABSOLUTELY!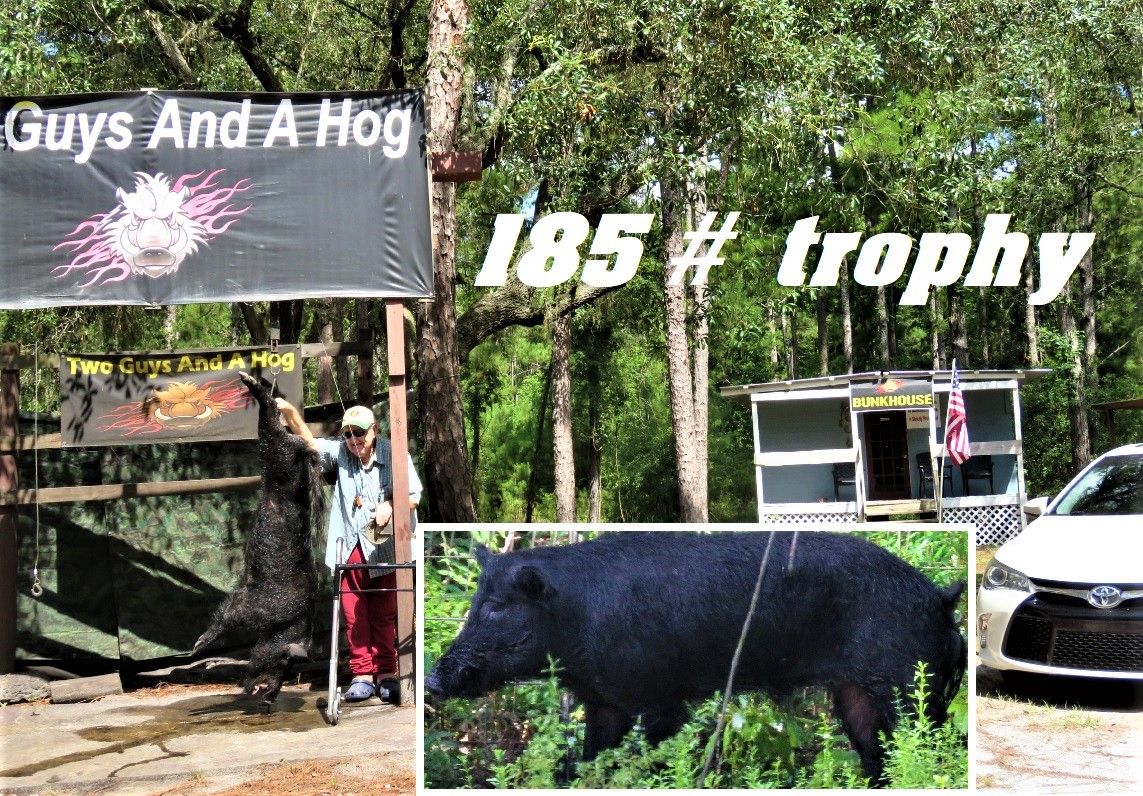 Check out the 'kill shots' video from Tiger Island, Bear Bride, and Two Guys:
Ever wonder what we do with all that hog meat?
Until you have enjoyed slow cooked over an open fire fresh, very fresh, wild hog ribs, and whole hog sausage with nothing artificial you have NO idea what you are missing: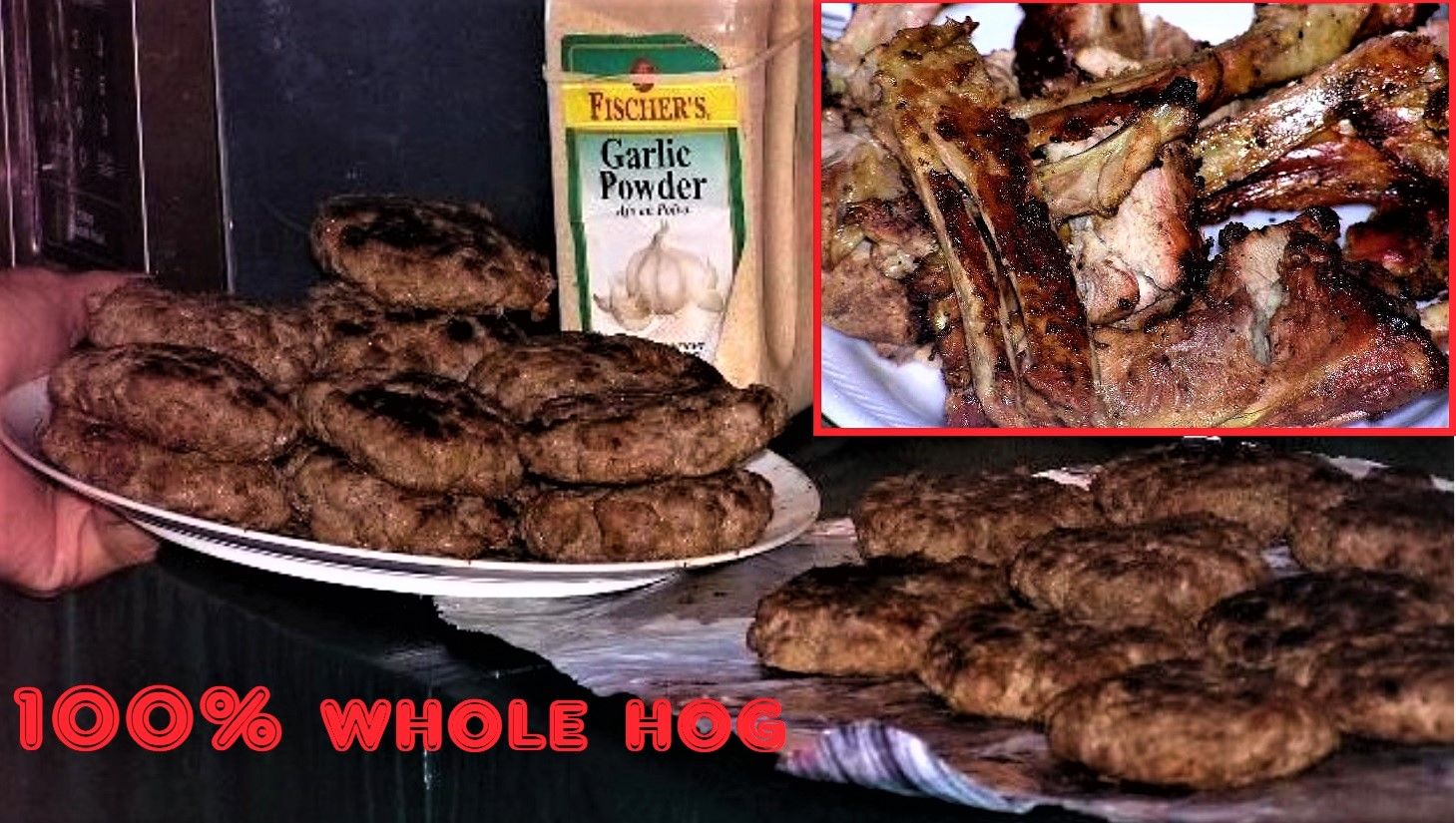 Next up, eighty years old and still hog hunting with
Trophy Hammock Outfitters. Trophy Hammock is located in the middle of a 400,000 acre working cattle ranch.
But there is a problem...
The last time I hunted 'Bob's stand' I saw only mommy and the kids. Mattie comes along and kills a real trophy from my stand sight: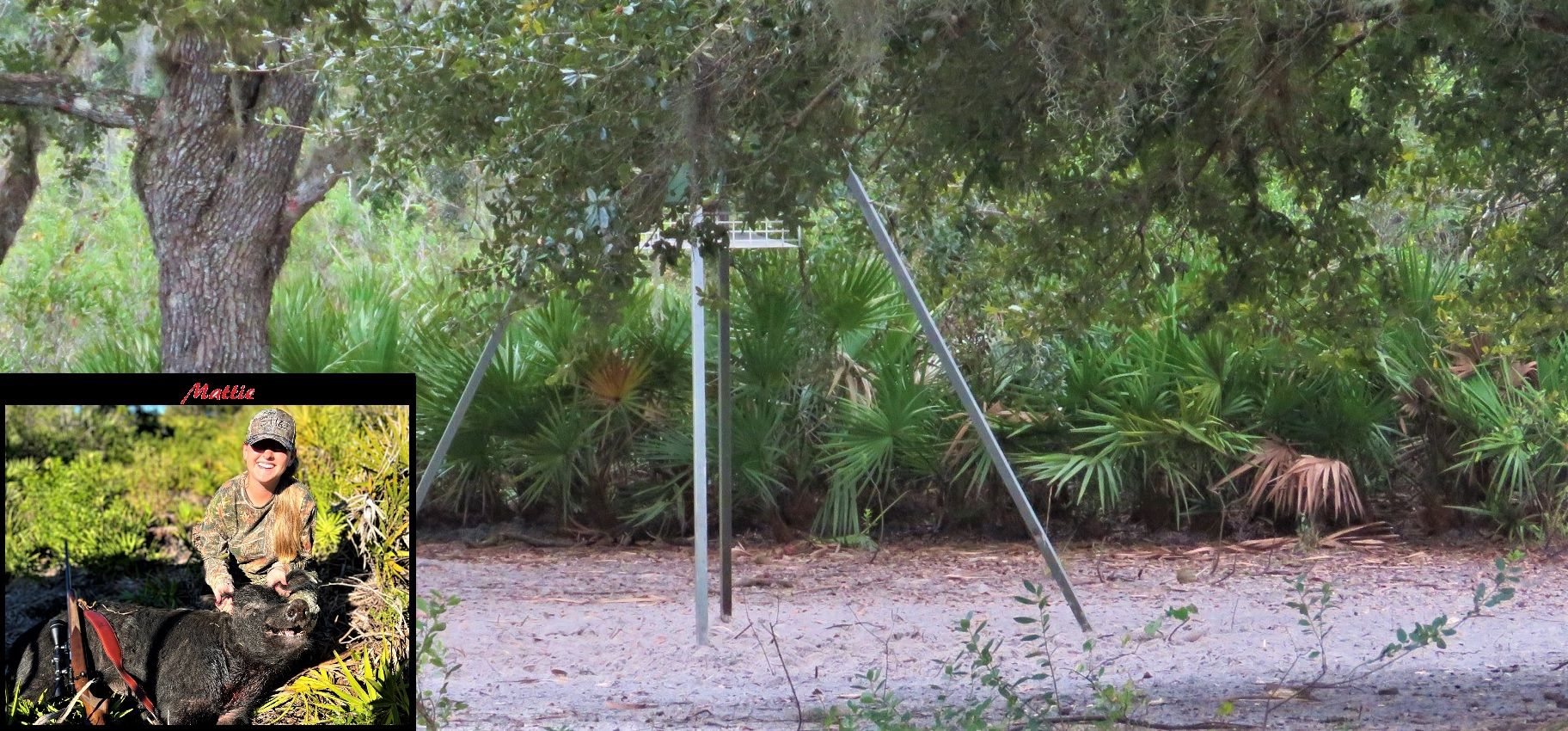 The irony of it all; a girl takes the world's greatest hog hunter to school.
'OH! What a ride it's been.'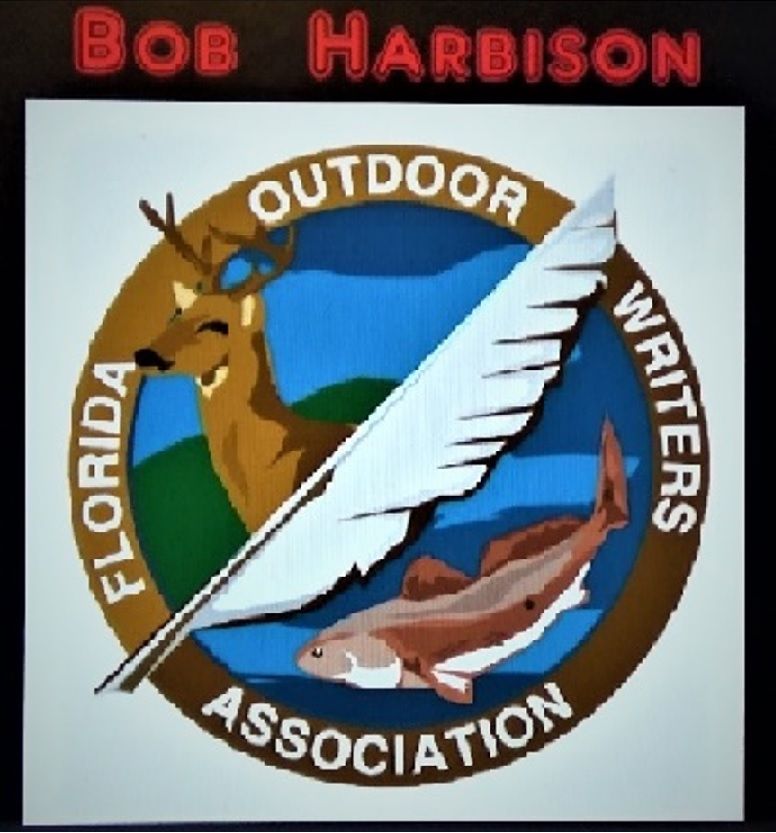 (Tiger Island, Bear Bridge, and Two Guys are now closed.
Trophy Hammock Outfitters is open and going strong.