May 11, 2011
974
562
Name

Gary Graham
Boat

Watercloset
The best bet is for bluefin on poppers at San Quintin along with steady yellowtail and grouper action in the upper Sea of Cortez. From La Paz to the tip striped marlin tease as blues and black of summer filter in, while dorado and yellowfin tuna continue to bend rods.
Que Pasa
The totoaba fish's swim bladders are called the "cocaine of the sea" for the money they fetch on the Chinese black market. A new NatGeo documentary explores the battle over them…
Andrea Crosta
https://www.thedailybeast.com/the-u...f-the-sea?via=newsletter&source=Entertainment
Tijuana Bull Ring
The kelp line is seeing a pretty good bass bite along with a few barracuda and rockfish.…fishdope.com
Coronado Islands/Rockpile
Yes, there are still yellows at the Islands, but the bite is not screaming wide open like it was during the week.
It is still pretty good, although you have to work for them again like you normally do.
Water temps are down, and that is likely the cause for the drop in the bite.
Best zone was again Middle Grounds, Ribbon Kelp to above and below the Pens, 5 Minute Kelp South Kelp to SKR.
The yellows and many of the boats are still in the tuna pens area both above and below the pens. That said, please stay out of the pen area even though there are fish between the pens; the pen guys are detouring everyone as there are unmarked underwater lines that will ruin your running gear. Think technically that the pens' area is closed to fishing as part of the biosphere reserve regs, too — reserved for aquaculture only. We don't need to create any issues that might shut down our access to fishing the Islands.
The guys have also been finding yellows along with some barracuda and a few big bonito in the Lighthouse Kelp, 5 Minute Kelp, South Kelp, as well as in the SKR area.
The Middle Grounds is LOADED with red crab. Big sheets of them were up on top the past couple of days with birds sitting on it picking away. Good numbers of yellows were on the Ridge.
Just about everything has been working. Private boaters seem to be doing best slow-trolling sardine on the surface or with about 4- to 6-ozs. of lead. Small yoyo iron is working on sonar schools, while surface iron is working on the breezers, and fly line sardine are working for everybody…
fishdope.com
Ensenada
Fill the freezer while you can! …
Mara's Sportfishing Ensenada
San Quintin
Last one of the day!!! The total was four bluefin, two in the 80- to 100-pound range and two under 50-pounds — all on poppers…
Kelly Catian K&M Sportfishing!
Bahia de Los Angeles
Good to be back in BOLA. How I missed you!
Sixty-seven miles on the little boat that could fish for limits with my boy in my favorite place on Earth. Happy Dads make great citizens. So proud of my boy.
Easy giant mackerel early at 5:30 at the usual place near the launch ramp. We really did not need to use them as all fish were caught on Dead Head Yo-yo Jigs. Make sure to order the big blue ones from Denis as they seemed to be the preferred jig. The YT just wanted to die! …
Wet Willy
https://www.bdoutdoors.com/forums/threads/bola-with-phil-and-will-7-19-19-to-7-20-19.722510/
Well, all good things have to have an end, At least, for now; I finished off my BOLA season with some wide-open fishing with my friend Shannon and his lovely family. Then I fished with my family and friends.
1 of 5
We had a great two months of mostly wide-open fishing, with lots and lots of yellowtail from 15- to 50-pounds. The cabrilla fishing was a little slow, but we had some wide-open days also, The weather was great with lots of cool days. I thank all my friends for coming down and fishing with me, and I thank all my BOLA friends for helping me along with my fishing. Fish 'onnn … and 'onnn… Gracias Captain Pepe Smith!…Juan Cook
https://www.bdoutdoors.com/forums/threads/the-end-of-my-summer-season-in-bola.722506/
Bahía Asunción
Pending
Cedros Island
The acceleration of the hot, summer fishing around Isla Cedros continues to put smiles on the faces of our visiting anglers at Cedros Outdoor Adventures — many of whom have never been to the Island before. While most seasoned veterans know what to expect when fishing in the region this time of year, it is always entertaining to watch the looks of amazement appear as first-timers suddenly realize the size and volume of fish that they will be catching on their Isla Cedros fishing adventure…
Baja Tommy
https://www.bdoutdoors.com/forums/t...are-rippin-lures-off-of-cedros-island.722617/
Loreto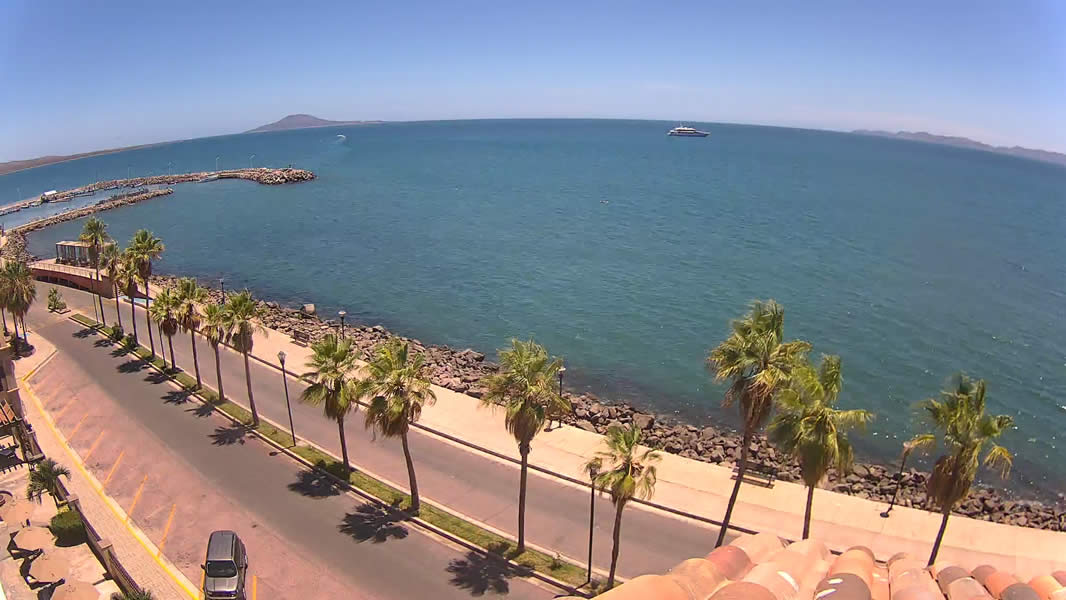 A mixed-up week with results at the fillet table being a mixed bag. Cabrilla, triggerfish and small dorado are the frequent fliers on the returning boats. Catch and release has been busy with lots of hookups on 20-pound class toro and a sprinkling of roosterfish.
Marlin and sailfish are hitting some trolled lures with live bait hookups on sighted fish.
Fishing continues to be good; however, the only thing close to a "wide open bite" is happening with the little 24-inch dorado and the feisty triggerfish.
Hot weather and the morning clouds are a reminder of the approaching hurricane season. Water temperatures are perfect, and there is sargasso debris in the current lines.
Now, all we need is to find some big floating weed patches offshore, and the big battles can start…Rick Hill
Magdalena Bay
No wahoo yet. A fair number of marlin and some dorado on the buoys. Inshore fishing has been good at least 1 snook every time out. Pretty good grouper fishing on the outside rocks. Some nice bonito size tuna should not be far behind…Bob Hoyt, Mag Bay Outfitters
La Paz
Our regular weekly video fishing report from Tailhunter Sportfishing for Week of July 14-21, 2019 La Paz, Baja, Mexico
East Cape
Congratulations to Team 52 Card Pickup, anglers Aldo Ojeda, Chris Moyers and Jimmy Dias who won the 15th Annual Dorado Shoot Out with their 25.1-pound dorado. The team fished on the cruiser "El Loco 1" out of Hotel Palmas De Cortez.
It was a clean sweep, as the team was across the board and will take home the 2019 Volkswagen Amarok and approximately $145,000 USD in side jackpots. Congratulations, guys! …
Van Wormer Resorts
I just returned from a great trip to El Cardonal with my amigo Todd. Fishing was a mix of fish normally found in the
spring, and the fish that are usually here in July were still coming into the area.
Sunday we fished inshore and released a nice rooster of about 40 pounds, and kept great eating pompano and cabrilla all caught on live sardina. I caught a big pompano on my 20-pound spinner, which was a great fight. The needlefish were thick and really a pest trying to get past them. Saw lots of big pargo in our chum but they just wouldn't bite a bait with a hook. Tried lures too but nada. Very frustrating…
Mulege Mike
https://www.bdoutdoors.com/forums/threads/east-cape-report-7-14-7-16.722366/
Puerto Los Cabos
Most of the fishing action for local fleets was concentrated from the Iman Bank north to Vinorama; this is where the water was cleaner. Anglers using caballito, moonfish, ballyhoo, and strips of squid for bait worked the bottom structure for a few red snapper, bonito, cabrilla, and amberjack, though this action was spotty. The highlight off the bottom was a handful of nice Almaco jack up to 50-pounds.
Some yellowfin tuna were found near Vinorama by trolling hoochie-type lures, drift fishing with strips of squid and also using yo-yo jigs. These tuna were in the 10- to 20-pound range. Mid-week was best, and the bite was on and off, just like the ocean conditions.
We saw increased numbers of dorado showing up, though the majority of these were smaller-sized fish, but again a few nicer-sized fish over 15-pounds were caught, scattered throughout the region, striking on a variety of trolled feathers and rigging bait.
Along the shoreline, anglers still had chances at roosterfish, although, numbers were less now than in previous weeks — more jack crevalle than anything else.
Best chances at billfish seemed to be straight offshore of San Jose del Cabo, and towards the 1150 Spot; though we did not have many anglers that tried this option, we heard of reports of some blue marlin strikes…
Eric Brictson, Gordo Banks Pangas
Cabo San Lucas
Numbers at a glance: Billfish 59%, tuna 30%, dorado 25%, other species 17%.
This week of fishing in Cabo was great overall, with a slight lull the first two days of the week, but then as the water warmed more, the fishing got HOT! Pisces 31-foot "Tracy Ann" and anglers Guy Serio and Amy Schweers released six striped marlin in one day, and then released two blue marlin and a striped marlin the next. Pisces 42-foot "Hot Rod" and the Powell family from Texas also released five striped marlin in one day this week, and many other boats did great with a mix of billfish which included blue marlin, striped marlin, and sailfish averaging two to three per boat.
Blue marlin were in the 200 to 250-pound range mostly, while the striped marlin were an average of 110-pounds. Pisces totaled 92 billfish caught and released this week. Dorado numbers were the best we've seen all year; finally making us feel like the summer fishing is here. There were a total of 30 dorado caught this week, including a nice 44-pounder caught by Whitney Becker on the Pisces 37-foot "Tag Team III" today and an approximate 50-pounder caught on Pisces 38-foot "C Rod" early in the week.
We saw a few nice wahoo and yellowtail . Tuna numbers were good, although not many boats went in search of them — 100 tuna in total caught.
Inshore fishing remains good, with jack crevalle, sierra mackerel, a few red snapper and still some nice roosterfish around, including an approx. 45-pounder tagged and released on Pisces 24-foot "Tres Marlins" Panga for angler Richard Pevey from South Carolina who ticked the fish off his bucket list; another 45-pounder was tagged and released on Pisces 31-foot "Tracy Ann" as well.
LOCATION: 11:50 Spot, Cabrillo Mount, San Jaime, Destialderas. Pacific: Old Lighthouse and Las Margaritas.
BEST LURES: Caballito, lisas, and ballyhoo bait. Guacamayo and tigrillo lures. Tuna: cedar plugs and feathers.
WEATHER CONDITIONS: Sunny skies, warm weather. Mostly calm, glassy seas. Top seas 3- to 5-feet.
AVERAGE WATER TEMP: 80-to 83-F
Mainland Mexico
San Carlos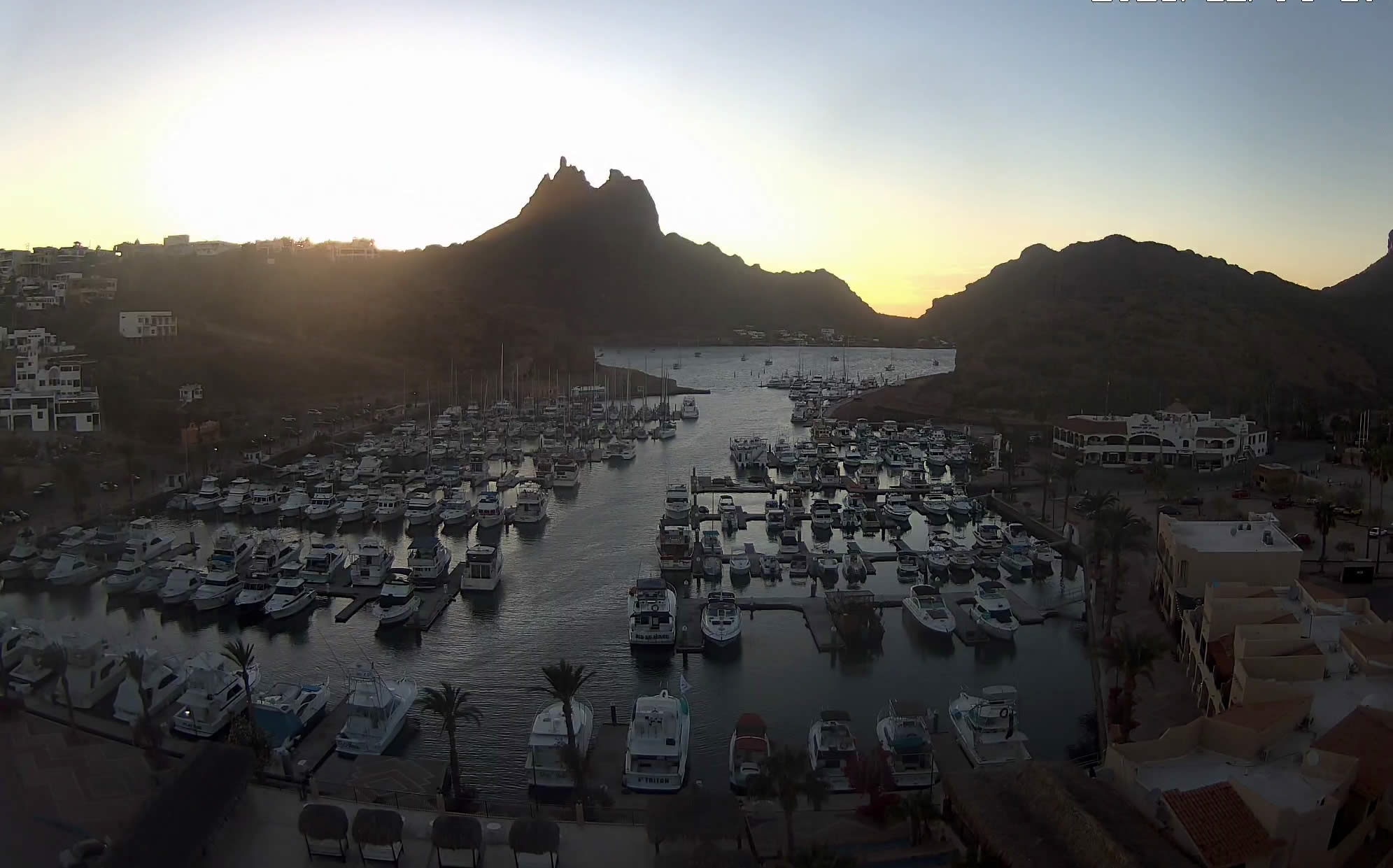 Costa Rica
Greetings from Los Suenos Costa Rica:
July 14, 2019: My friends, students Smith and Suzy Ragsdale, arrived here in Costa Rica, to attend their first "Costa Rica, Blue Marlin, Fly-fishing School" out of Los Suenos, aboard the vessel "Dragin Fly" with Captain James Smith along with his mates Berto and Bernie.
July 16, 2019.
Today we raised six blue marlin, got five bites, and Suzy Ragsdale caught and released four blue marlin on fly.
July 17, 2019:
Today's scorecard shows six blue marlin raised with four bites, Smith and Suzy Ragsdale each caught a blue marlin on fly, using IGFA rules of fly-fishing and 20-pound class tippet. 12/9/6 for two days.
July 18, 2019: So far today we have raised four blue marlin, one striped marlin, and one sailfish, one sailfish bit, one striped marlin, and three blue marlin ate our flies. We caught and released two blue marlin on the fly today.
Our total for this school was as follows: 16 blue marlin, four sailfish, and one striped marlin raised; twelve blue marlin, three sailfish, and one striped marlin bites; we caught and released eight blue marlin on fly, all the while using IGFA 20-pound class tippet, following IGFA rules of fly fishing. Suzy caught her first seven blue marlin ever on fly (Congratulations!).
Jake Jordan's Fishing Adventures
Guatemala
The "Afinity" crew released this beauty just in time for #MarlinMonday I #SummerFishing I #CVL I #Guatemala
Last Minute Openings — call NOW to reserve:
(305) 854-4665 /
[email protected]