Nov 22, 2007
67
3
Name

Rich
Boat

14' Gregor / IMP 220 Sportsman WA
Couple days late but thats the norm for me.
First time out on a 2 day and I had a blast! We left Friday night, picked up some dines and headed accross to Catalina where we picked up squid of off one of the light boats. After that we ran around to the backside and anchored for the night. The crossing from L.B. to Cat and the night on the anchor was rough! 8'-10' swells all night long made for a bumpy ride and an interesting night in the bunk to say the least!
(pic of the boat with a dusty lens)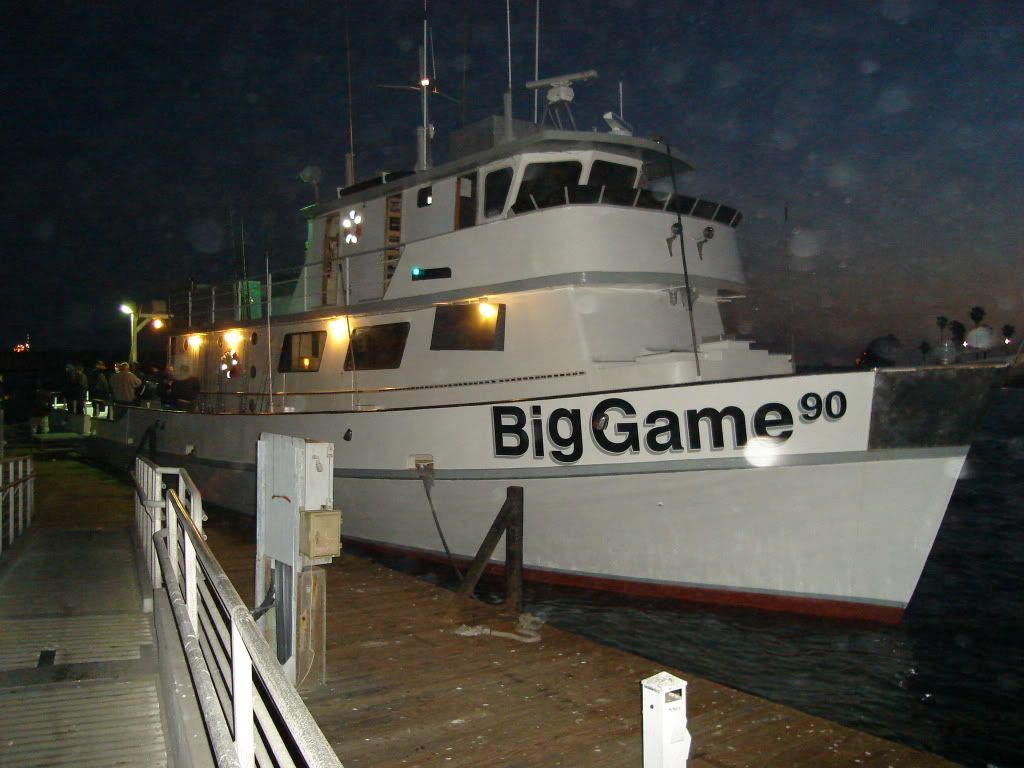 Saturday for the most part was the hunt for the WSB and it ended up being a bust as far as they go. Throughout the day moving around Cat was hit and miss with 2 legal halibut and a few calicos and a bonita to come over the rail. I caught a short sheepshead and 3 bigger sized bat rays. Saturday night after an awesome spaghetti dinner we set out the down light and tried to get the squid to float but the seals were all over us and we only managed about 20 pieces of bait. I called it a day and hit the rack and the boat ran through the night and we made San Nicholas around 6 a.m.
(Misc. shot at Cat)
San Nic was a blast for the shallow water bottom fishing! I broke my cherry and got my first lingcod, sheepshead, and whitefish. Caught 3 lings but only one was a keeper,3 goats, 3 whitefish some johnny bass, handful of chuckleheads, couple barberpoles and this huge sculpin. The picture of the catch dosn't do much justice for the size of the sculpin but it was bigazz. The deckie was walking around showing the other guys the size of this thing.
(The catch)
Captain Mike, the deckhands, and the cook were all excellent as far as service goes! Capt. kept us out at the island a little later then planned to make up for the slow fishin the day before and we were all loving it! Only gripe about the boat is the rails are at ball level so it was a little uncomfortable in that sense if you're a taller person. Other then that, I had an extremely good time and will be signing up again for a Nov. trip with these guys ASAP. You can't beat the "half off" deals in IMO...$150 for 2 days is great in my books!
(Leaving San Nich.)
<!-- / message --><!-- edit note -->
<!-- / edit note --><!-- controls -->