Jan 19, 2008
309
246
43
Name

Sami Ghandour
Boat

whatever get me out there
Arthur from the USA and Christian from Australia joined me on a fabulous trip to New Caledonia where we fished the North area around Belep island and its surroundings.
Arthur fished New Cal with us for the past 2 years and visited the island for 3 times so far. As he says - it never gets boring to fish that magical destination; there are always new surprises and the fishing is out of the chart.
I took the long connecting flight from New York to Sydney and from Sydney to Noumea where I got stuck in LA due to a mechanical problem and almost missed my connecting flight to Noumea, but luckily made it alright with all my luggage.
We stayed together at the same hotel upon arrival and headed up north after a good resting day in Noumea, the weather was calling for fair wind.
The plan was to travel north inside the lagoon and go through the cuts fishing the west area to anchor the night using the lee of some of the surrounded islands.
The excitement was taking over while sorting out the gear. I have never been disappointed with the way Captain Olivier runs his business operation, one of the topnotch captain that knows that area and will take you back and forth safely.
After 3 hours of traveling North we started fishing the west area scoring on GT's with some occasional descent size coming up to the lures. It was our first warm up day so the guys sure lost some good opportunity and Christian end up losing many fishes on that day but I got 1 descent fish that took an Amegari stickbait in 4 meter of depth. It was such a challenge pulling that fish from the shallow using the El Maestro 710MH. The night came in and we went through the mistakes and the adjustment that need to be taking into considerations.
On the second day, we pushed further North to fish around the upper reef and some of the point that Olivier fished in the past. Upon arrival, we got multiple hook up of Coral Trout and Red Seabass.
The GT's where accompanied with the shark most of the time resulting with a big challenge and aggravations to land them without losing our lures. The sinking lure was the ticket in that area.
Eager to drop a jig and to test our new line of light jigging rods (Tortugas) I asked Captain Olivier to take us to the drop off. It was such a pleasure to see 3 bending rods and screaming reels, we had hook up after hook up with the tax man claiming most of our catches but again it was very challenging, an absolute great day!
We anchored the night close to the reef and I could see the structure below so I could not resist to drop a jig, the cost was too high! On every drop, I lost a jig, it was insane.
On the 3rd day I wake up early took my light rod and start casting with some multiple hook up on the lure, I had a GT, Coral Trout, Grouper and Job fish all released safely without even turning the engine on, the day was looking brighter from the start!
Moved in to the jigging spot and the action did not stop from Doggies to shark to huge grouper. We lost count of species caught and jig lost on that session till we went back to popping where I hooked one GT on the Siren Deep Seductress to landed and noticed a Polyester cord strap set very tide on the back of the GT with rash skin mark, the fish looked like it suffered to grow normally with that strap sitting tide forming like a belt.
We cut the cord strap and set him free from his misery, definitely the luckiest GT in New Caledonia!
Christian and I had couple of groupers on the Siren and we called the day off for a great night on-board with fish story and a good food not to mention the alcohol consumed at that night J
On the 4th day we began jigging but the bite was off so we straight away went to popping, I casted toward the deeper water and out of nowhere and without any alert I got a bite from under with non-stoppable initial run, I knew right away I had a doggy.
Captain Olivier moved the boat to the deeper water and I got him over control to bring him on-board for a quick photo and released him safely. That doggy took a Pink Hammerhead popper and it was a pleasure to land him on the El Maestro 74XH prototype rod which is going to be released in another 2 weeks.
I kept on fishing with El Maestro as I had all the confidence to handle good fish and lucky enough I nailed another solid GT on the El Maestro 710MH matched with Hammerhead Cherry Pai 220.
I was satisfied beyond expression.
The 5th day opening was on the jig with nice take and run of King Mackerel for Christian, finally he managed to land a full fish without tax claiming.
Moved in to a new area with high potential and all what I must say that Christian got the hot hand on the jig on that day, the guy was on fire!
No matter what we did he still out fished us, it finally paid off for him. Beautiful strikes and run and we knew right away we were in business.
A nice silver flash shining in from below and sure enough it is a doggy!
The celebration was beyond how I can describe it, we were so happy for Christian to land his doggy on the trip, I must say that his mission was accomplished!
My day was not over and laid low on the back giving the guys all the good shots on the front. They missed some massive fish on that day. I casted toward the shallow water and saw a massive head sub surfacing inhaling that Hammerhead popper. I knew right away it was what I was looking for but that it was a tricky one. I was in the shallow surrounded by bommies coral head, the initial run was a bit scary and the fish turned itself to the top and headed to the shallow. Luckily, I got the line quick with constant pressure and Captain Olivier made the right move to get on top of the fish, another beautiful day for the El Maestro 74XH and I was not surprised as I knew what those rods are capable of handling took a few pictures and released the GT of the trip, the action did not stop and Arthur and Christian were on fire landing small to mid-size GT!
The 6th day was what I call a banner day, a banner day would be a Napoleon Day!
A black shadow emerged from that turquoise water inside the lagoon behind Arthur's lure, Captain Olivier from the bridge screamed it is a Napoleon, the fish followed Arthur's lure and turned away, I casted my Amegari Dzanga and I saw the fish had interest but again shied away after a couple of pop, still following the boat till he disappeared in that water with excitement all over the boat.
I cast a long cast twitch twitch boom, a Mackerel hits my lure taking it under and came unbutton with a sudden heavy strike below, I knew right away it was the Napoleon.
Screamed to Olivier to keep the boat in gear away from the coral as he was heading straight toward it. My heart was pumping and my legs were shaking with massive pressure on Nico (the Mate) as we intend not to use the gaff. The fish surfaced with its glorious color and Nico brought it on board with such an emotional celebration. Thank you Nico for handling the pressure and for getting that fish safely for a quick photo, can't ask for better!
Christian on the front casting putting all his effort and the payoff came in, the fish head went outside the water charging on his popper. We made sure to encourage him that this is a descent size GT's and after a bit of pressure he sure landed his PB on the final day and on the last 20 minutes of the trip!
Took a quick shot and released safely.
A big thank you for Captain Olivier and mate Nico for an outstanding service, as always you guys never disappoint me, Thank you!
For the rest of you guys and if you're interested to join us in the future I have 3 trips set to New Caledonia for 2018 & 2019 season, I am planning to fish new area never fished before so if you're interested feel free to email at
[email protected]
as I intend to have those dates open to the public soon.
Tight lines
Sami
Tackle used:
Rod: Race Point 250, Carpenter Endless Passion 82/38, Zenaq, El Maestro, OBX-300 &400, Synit, Tortugas light jigging rod
Reel: Accurate, Shimano, Daiwa
Line: Jerry Brown Hollow, Power Pro Hollow, Varivas SMP
Lures: Siren, Carpenter, Amegari, Shell Shaping, Heru, Hammerhead,
Leader: Saltywater Tackle Twsited Leader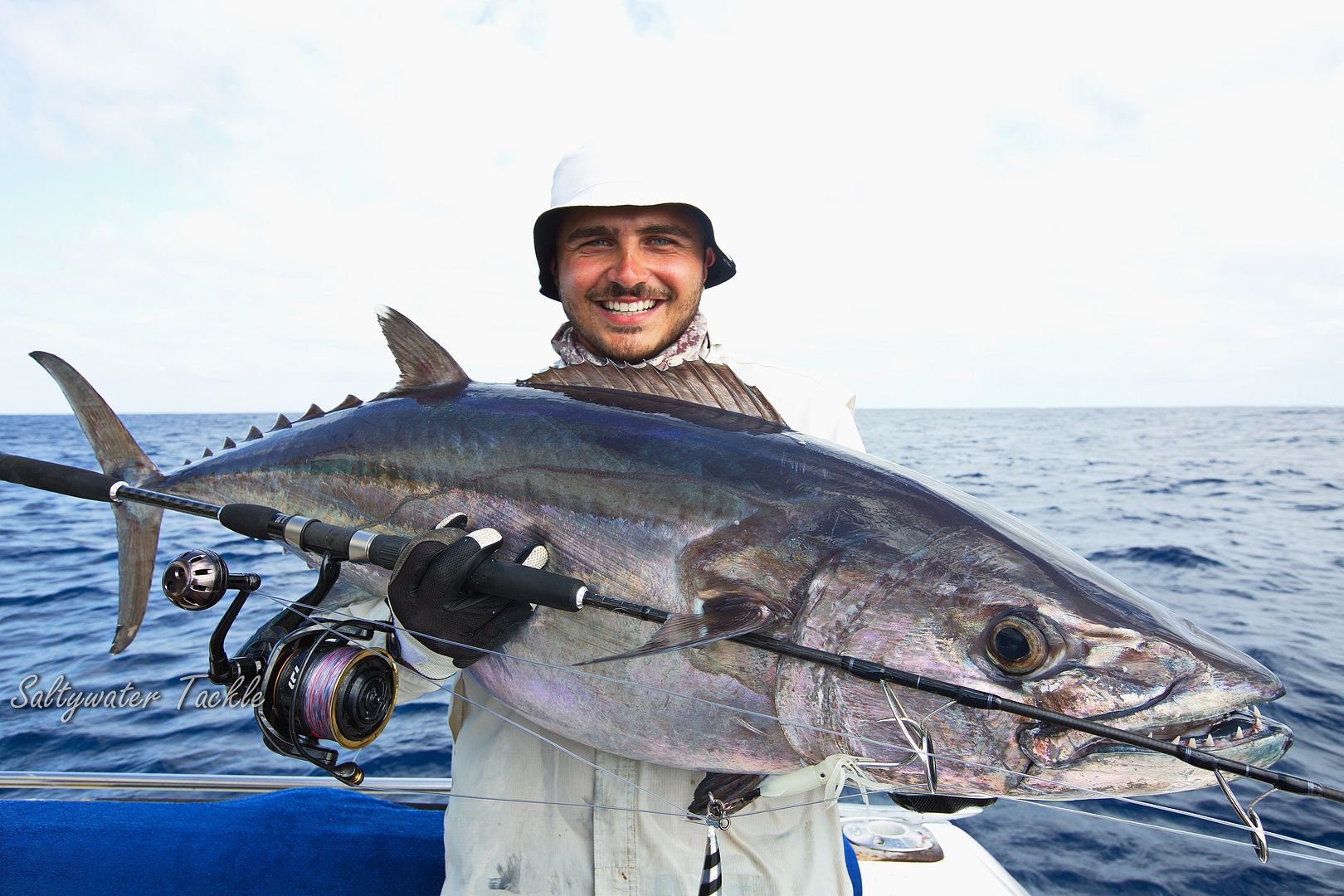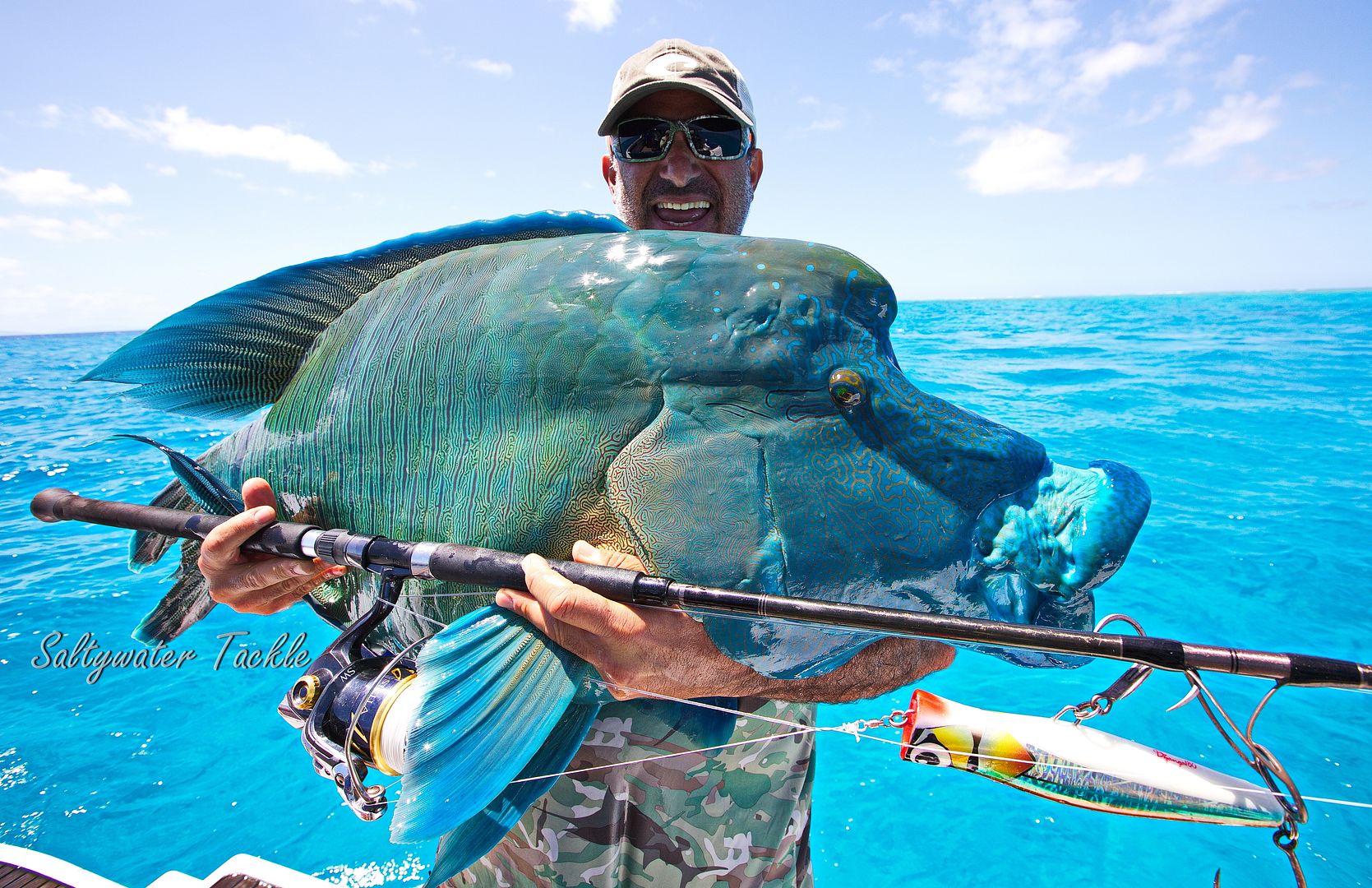 El Maestro 74XH paired with an Amegari Dzanga popper did the magic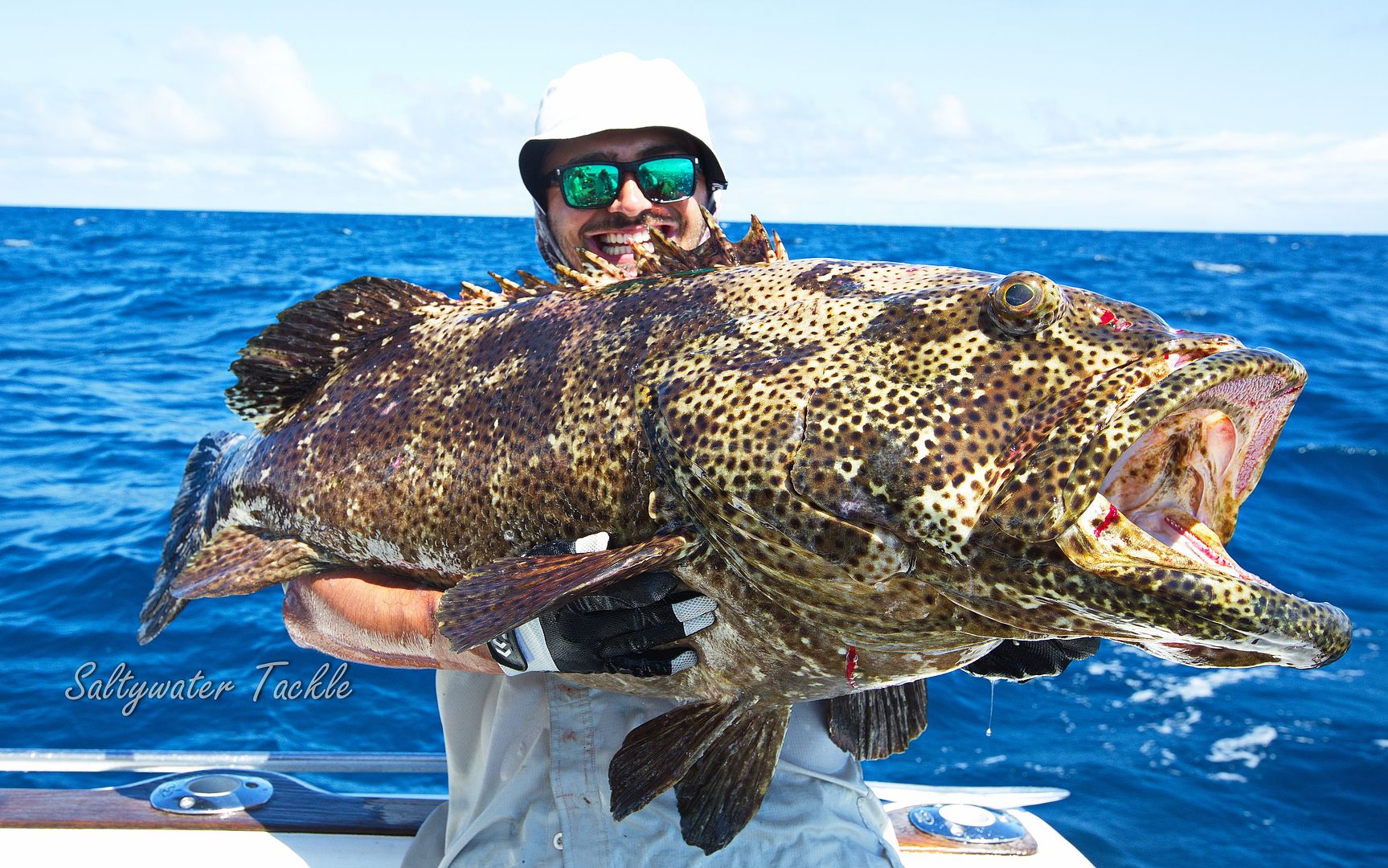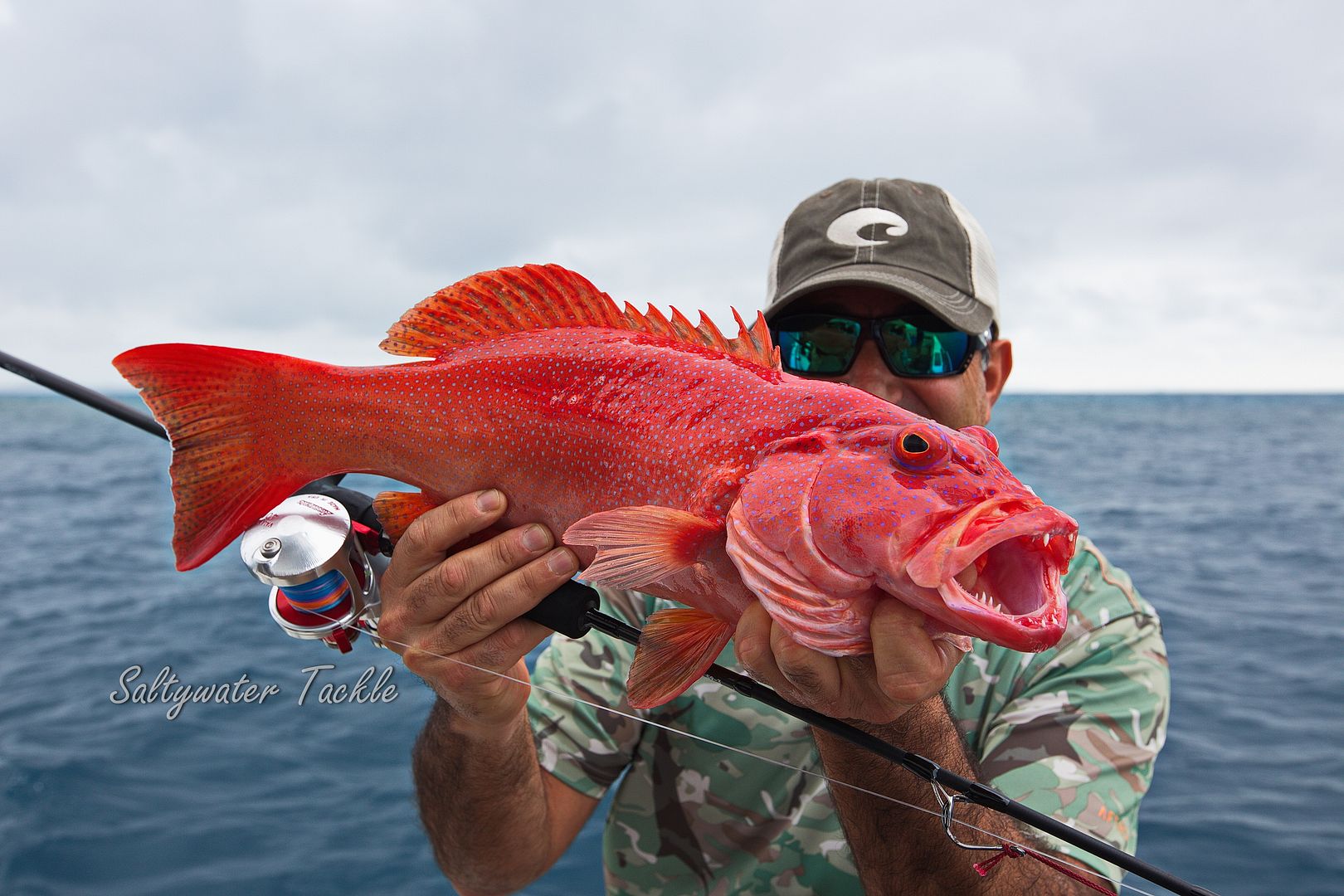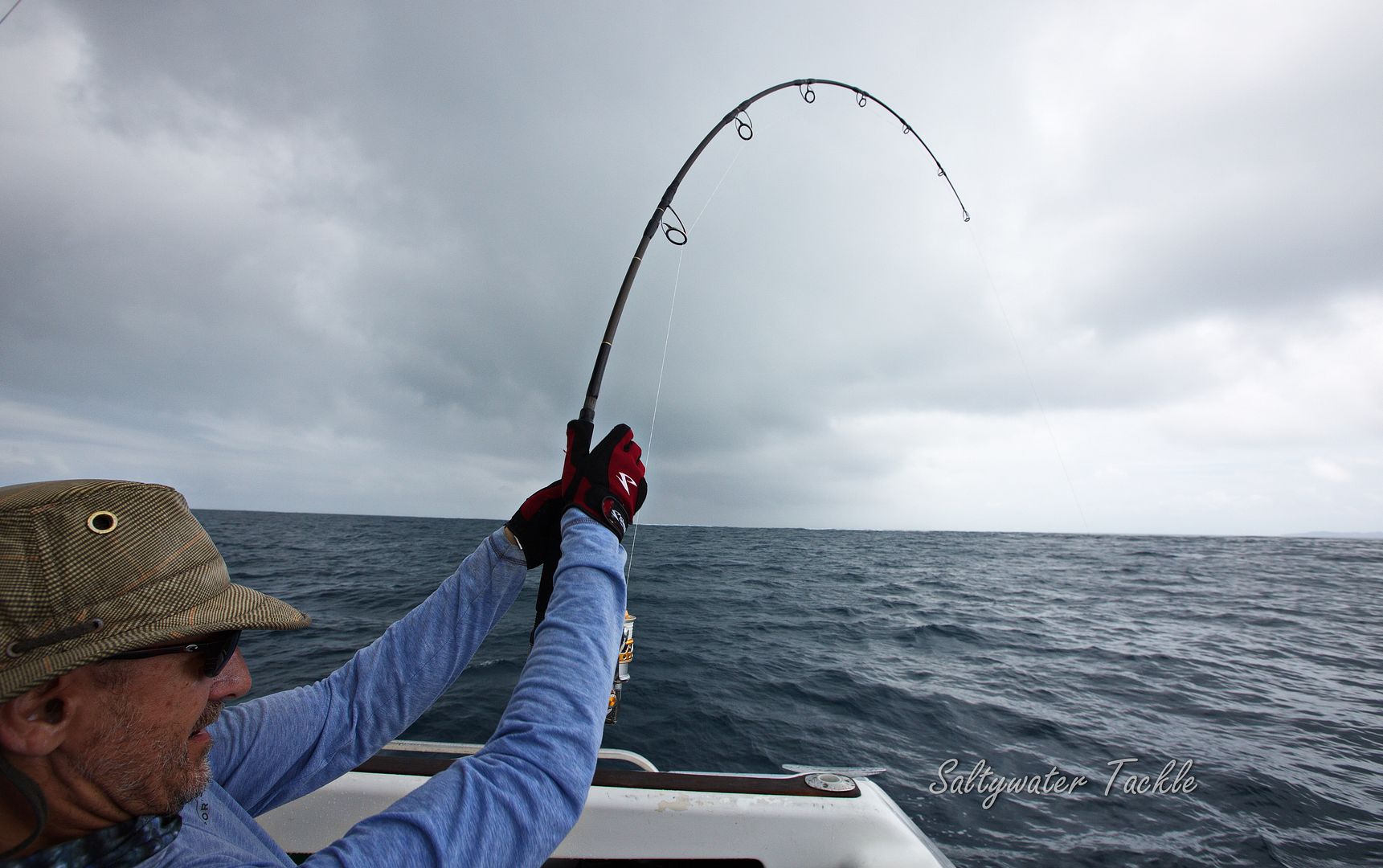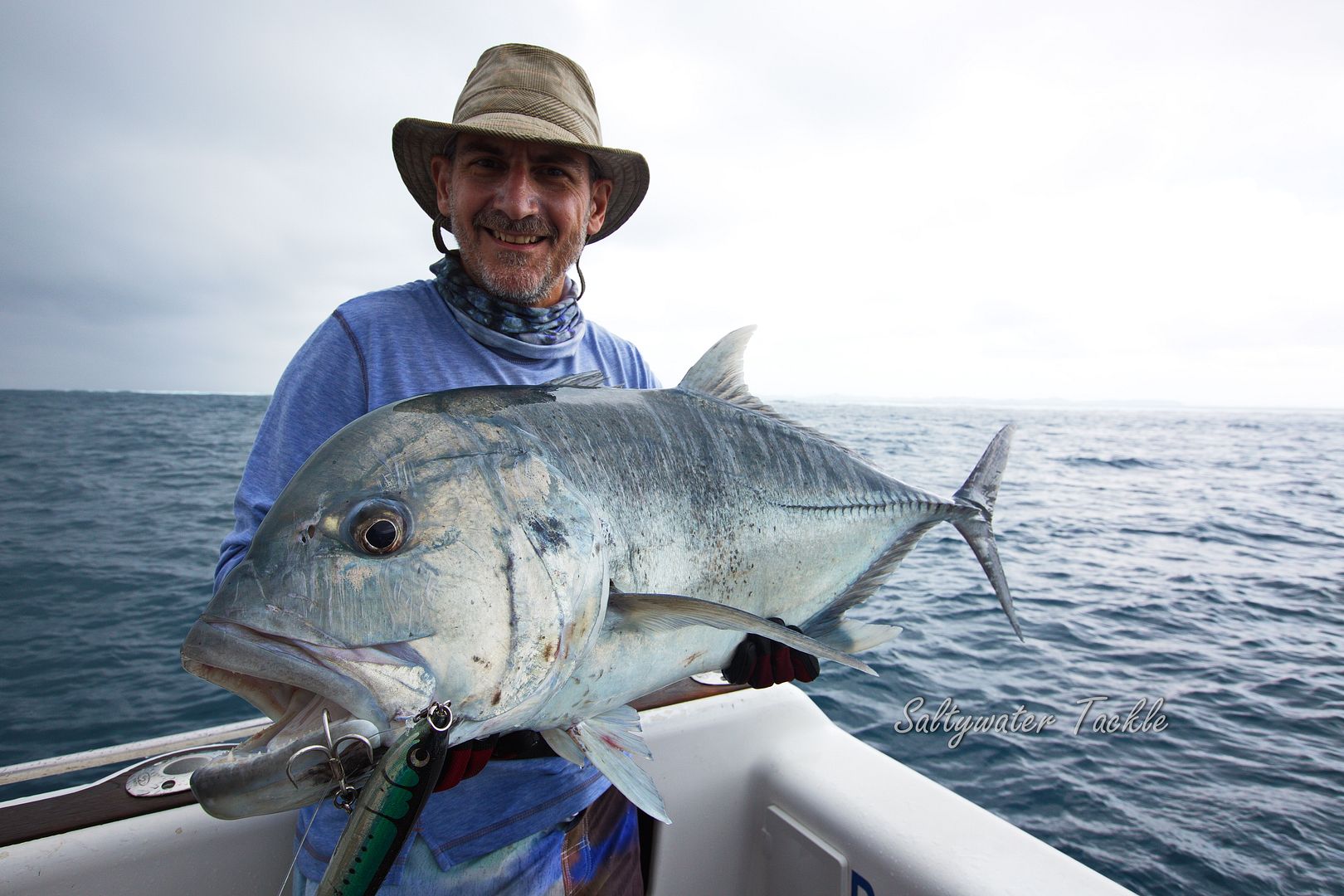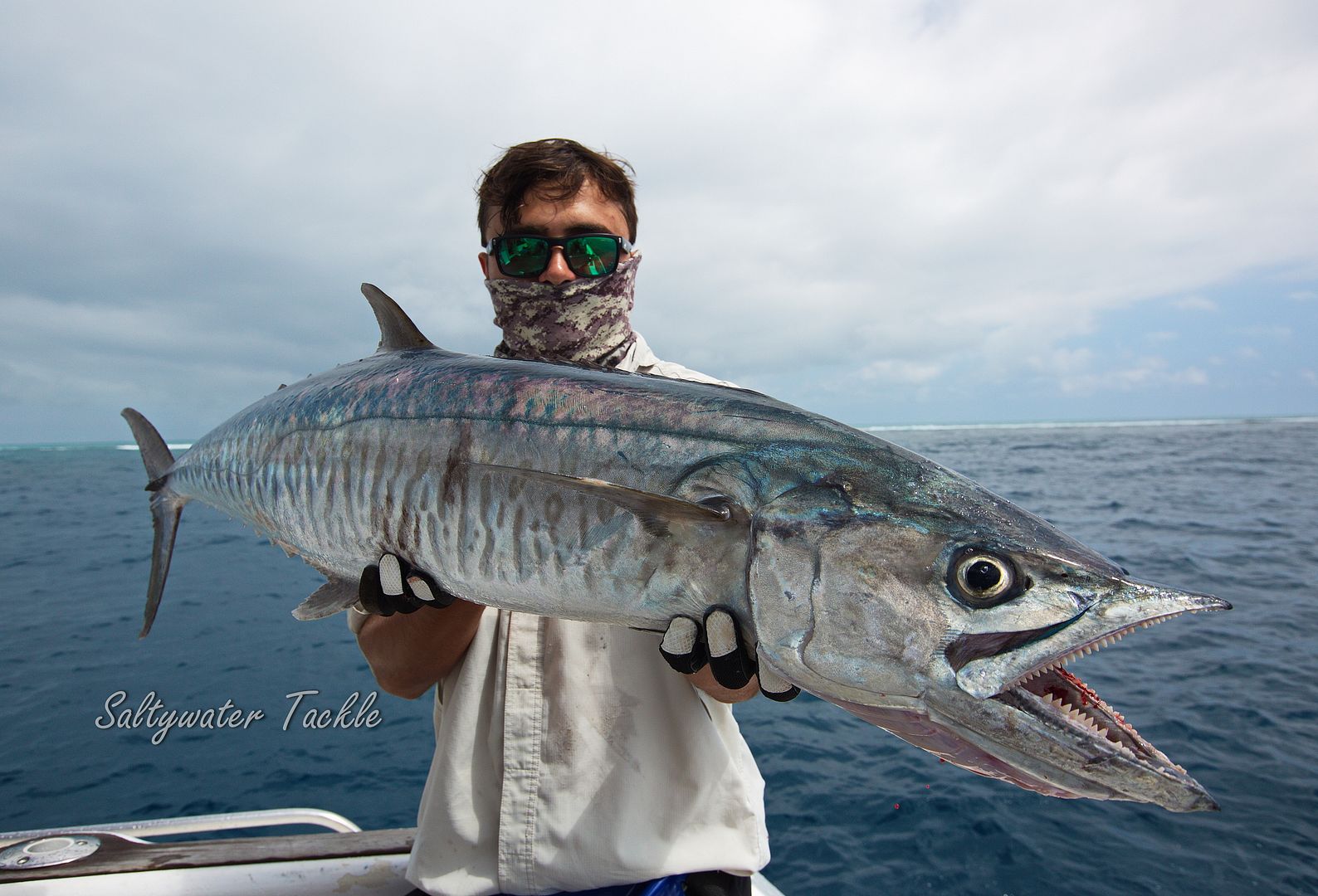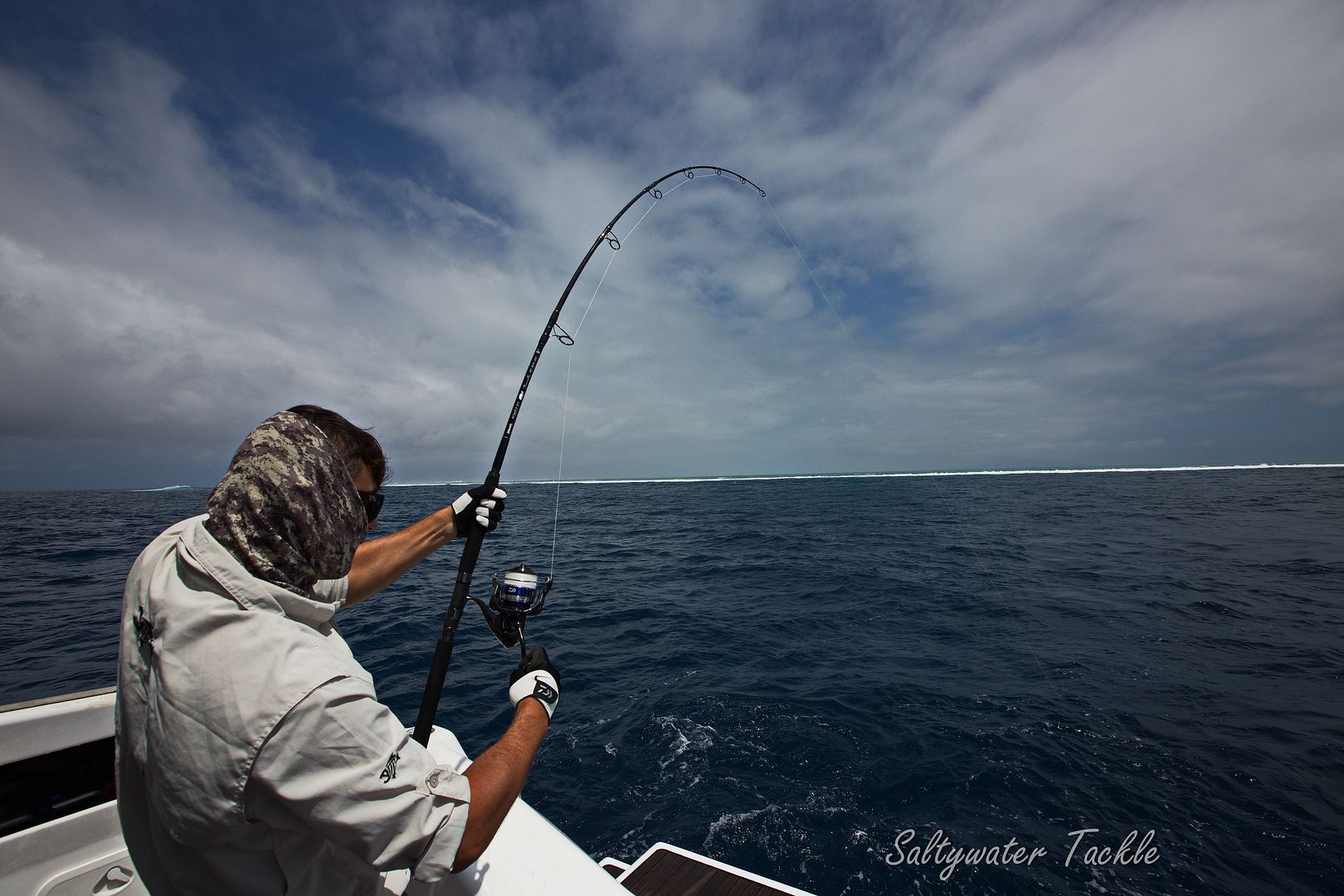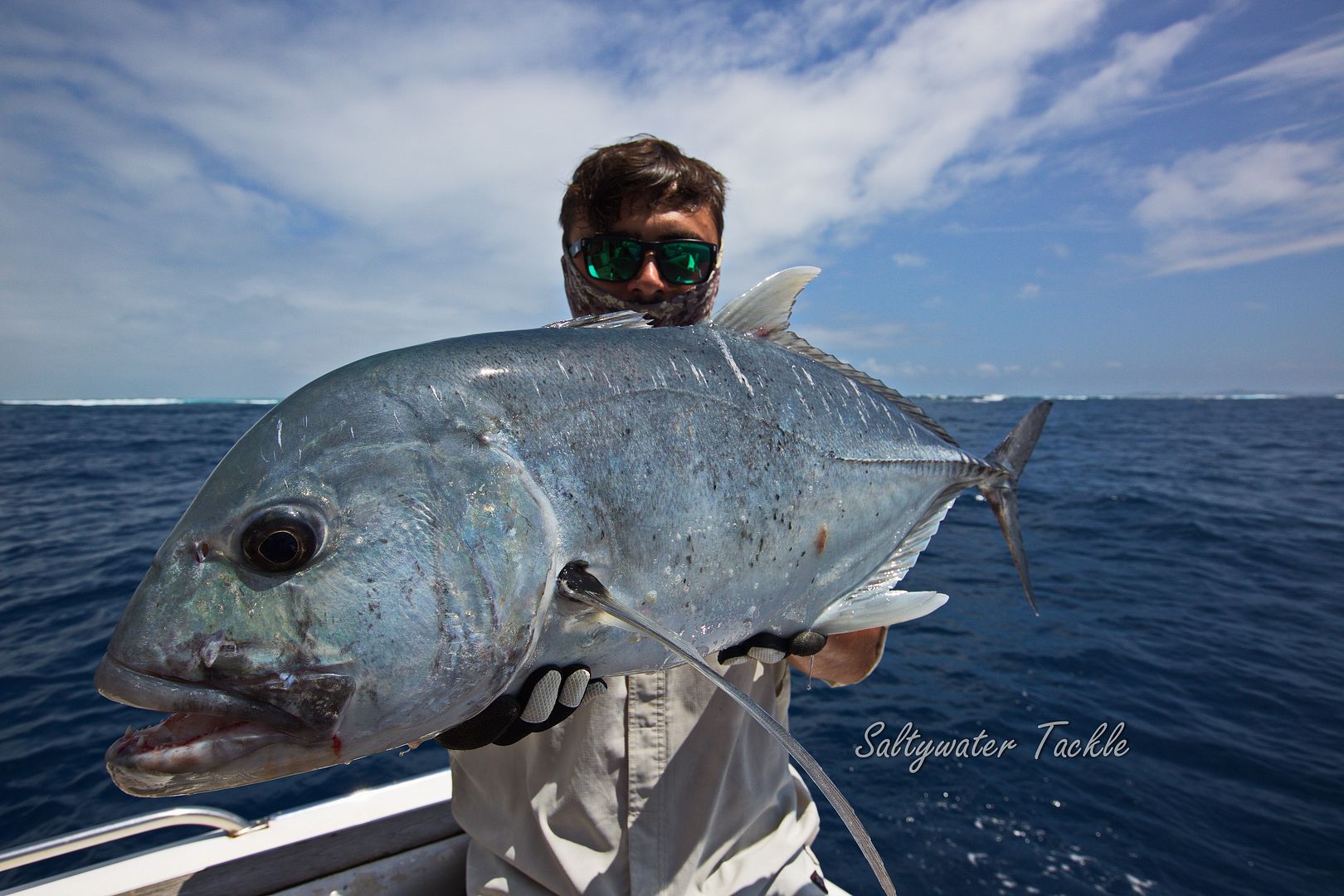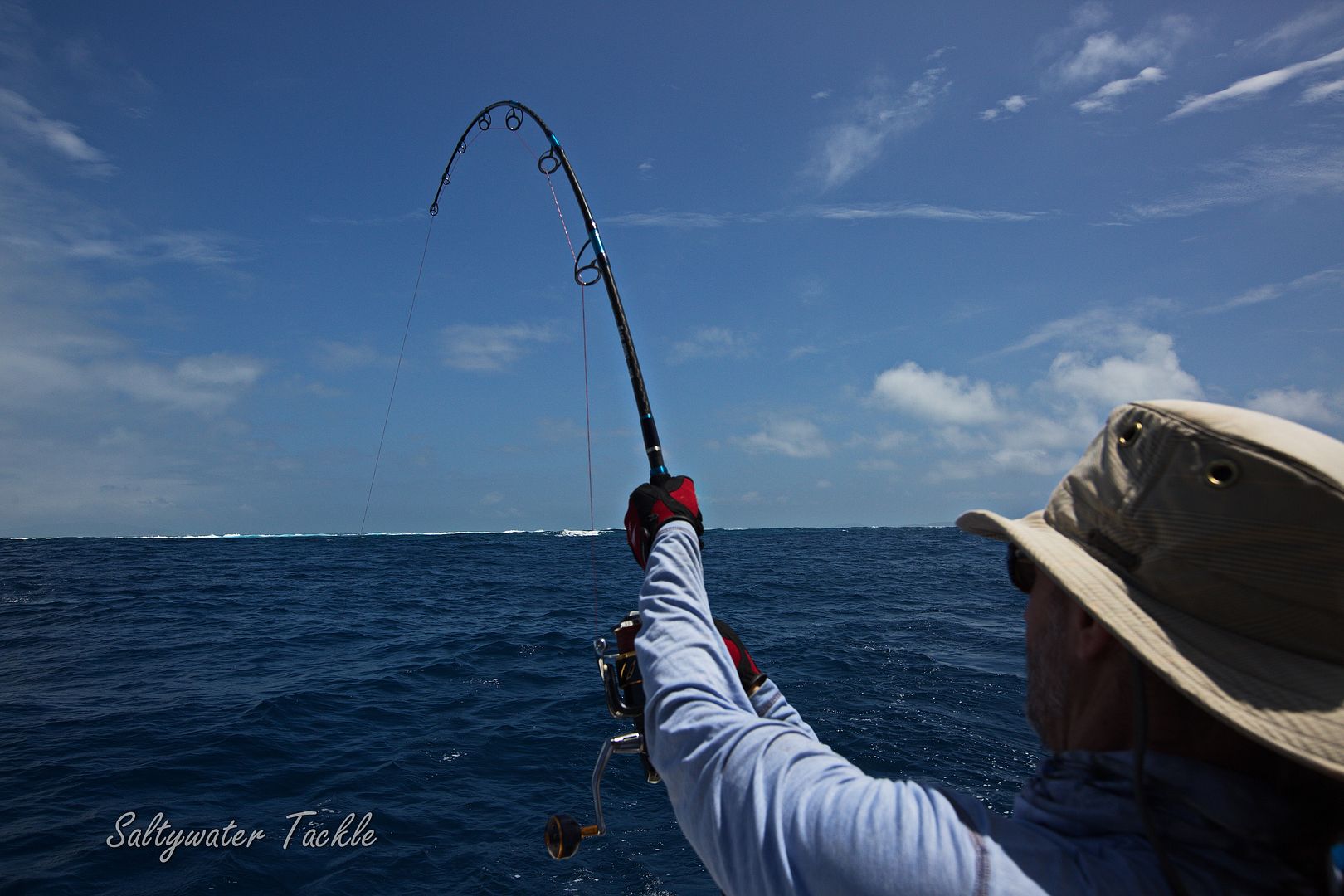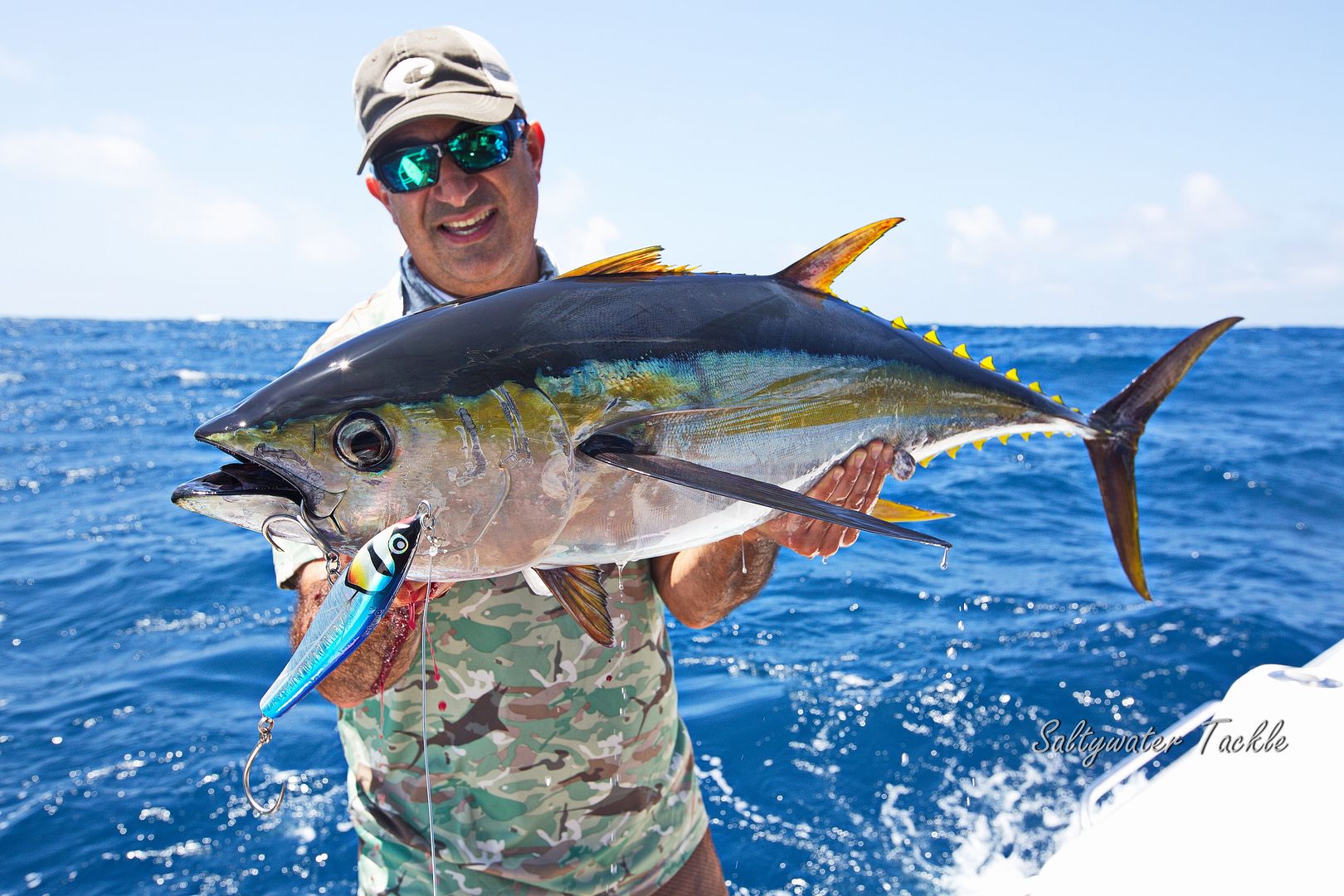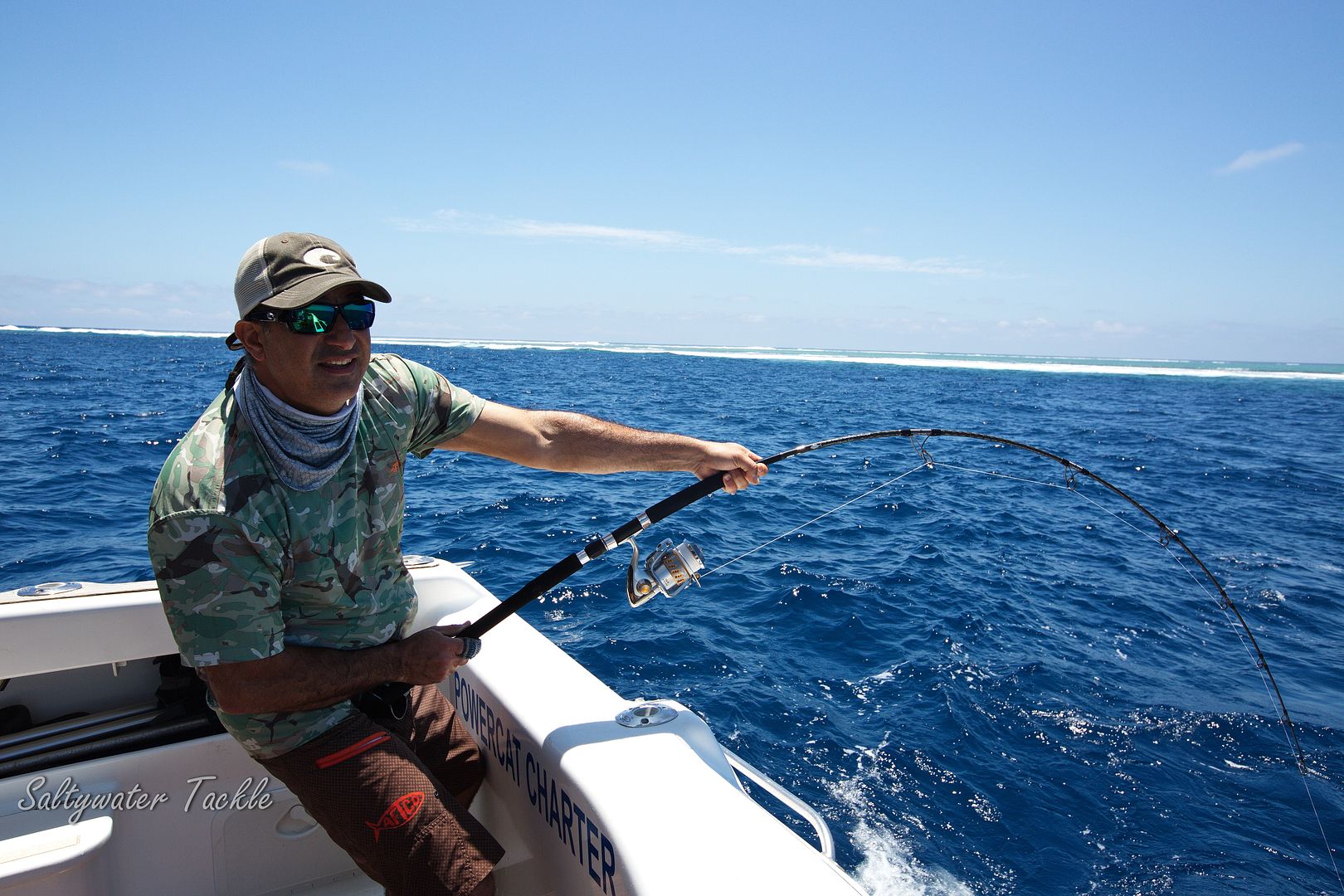 El Maestro 710MH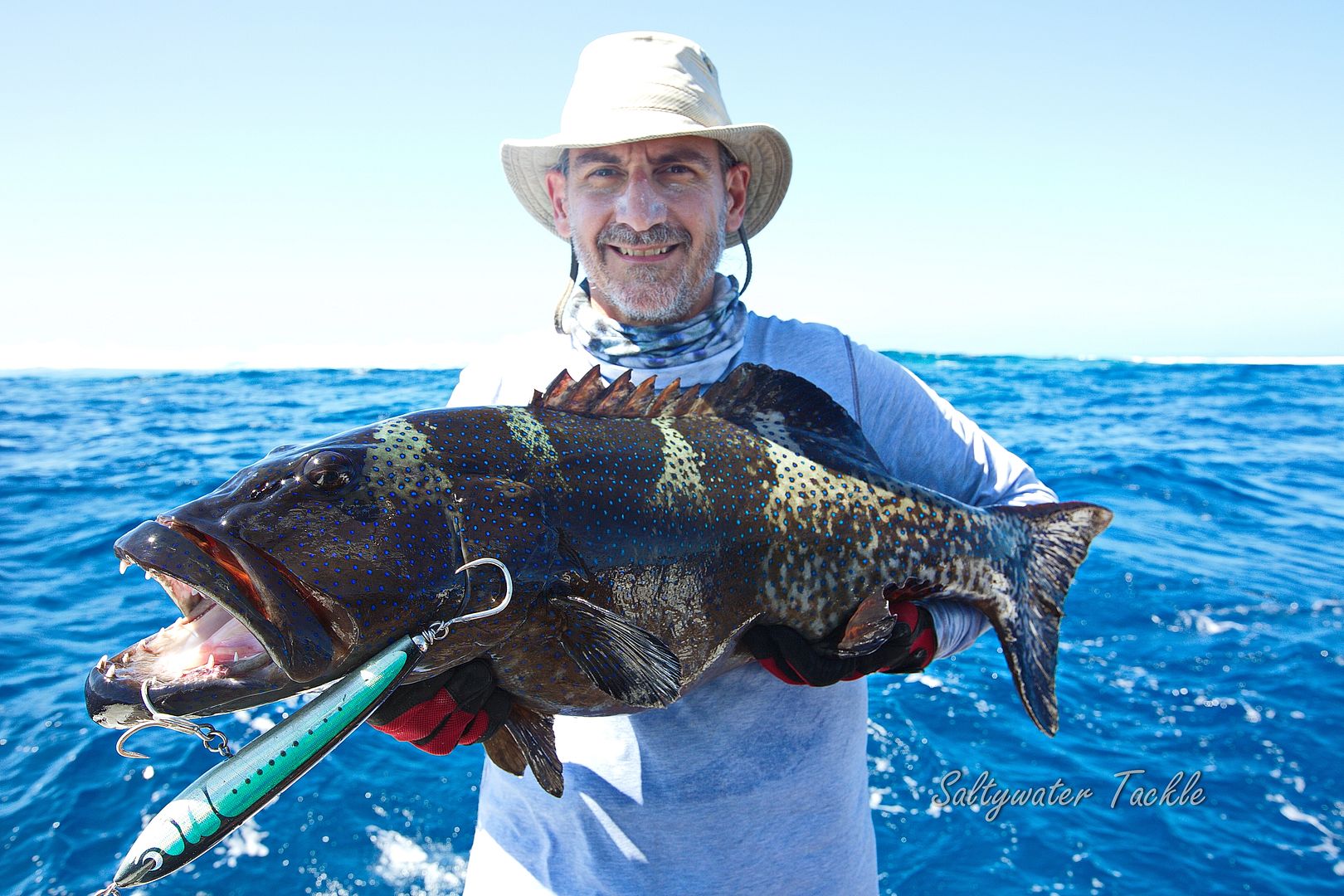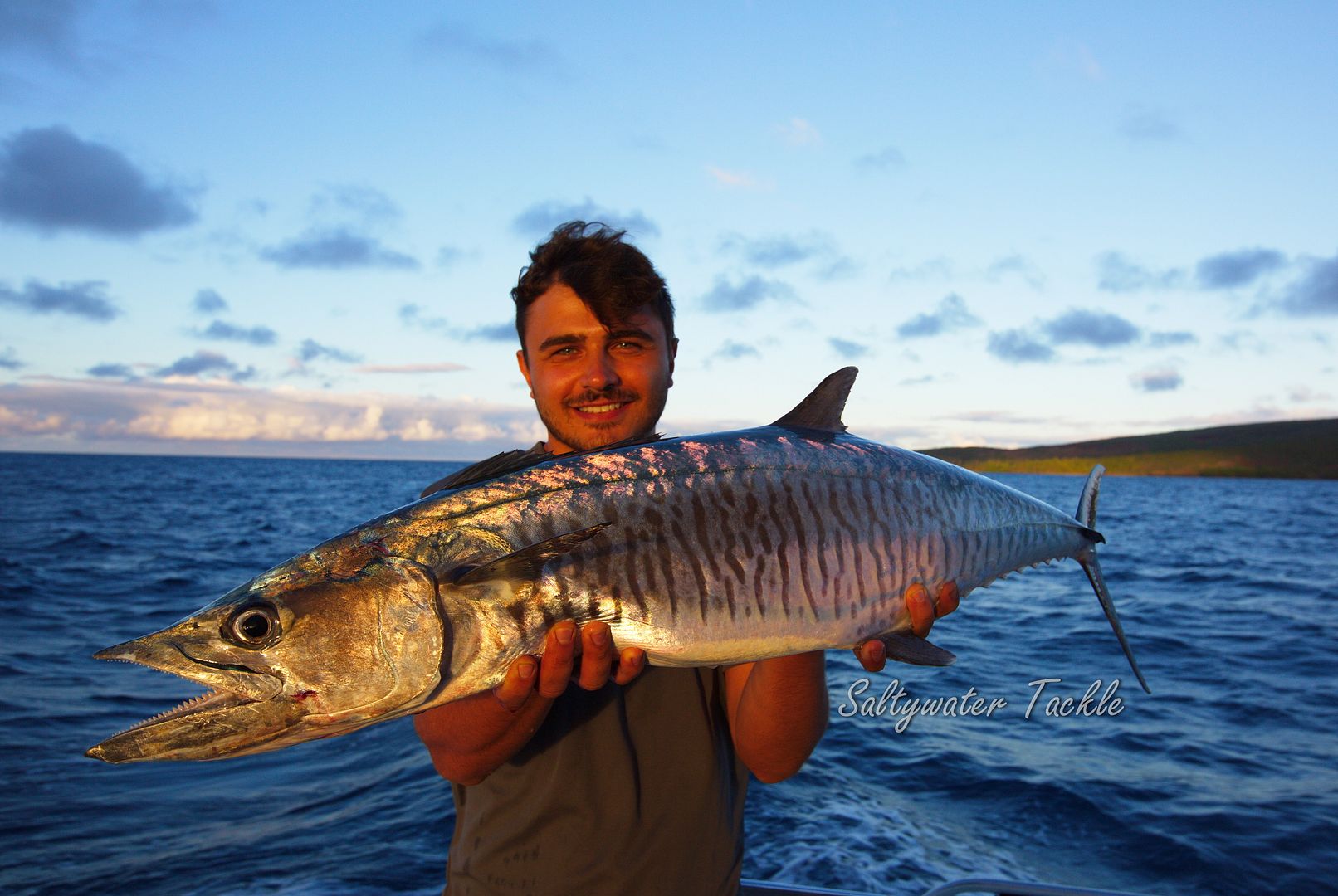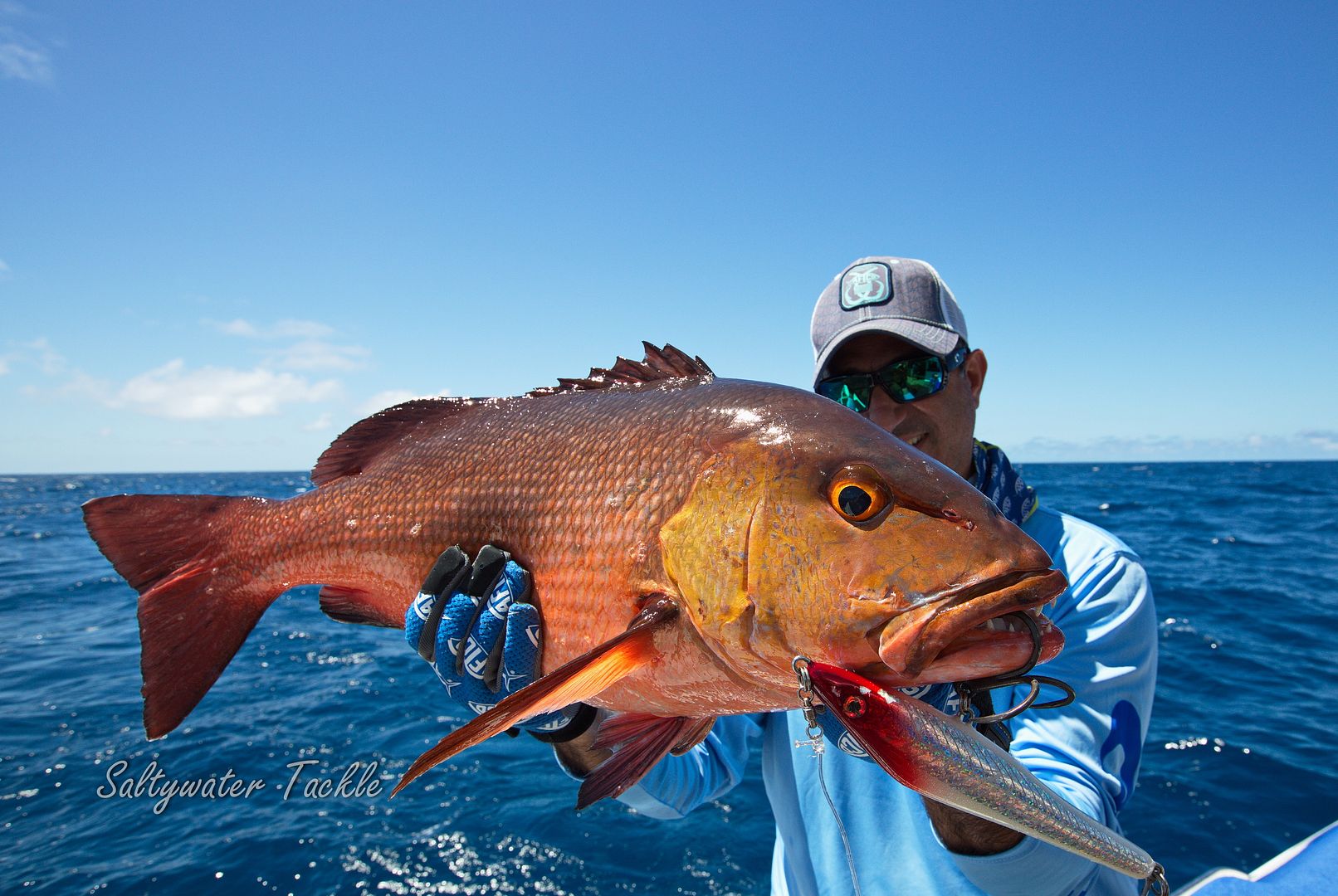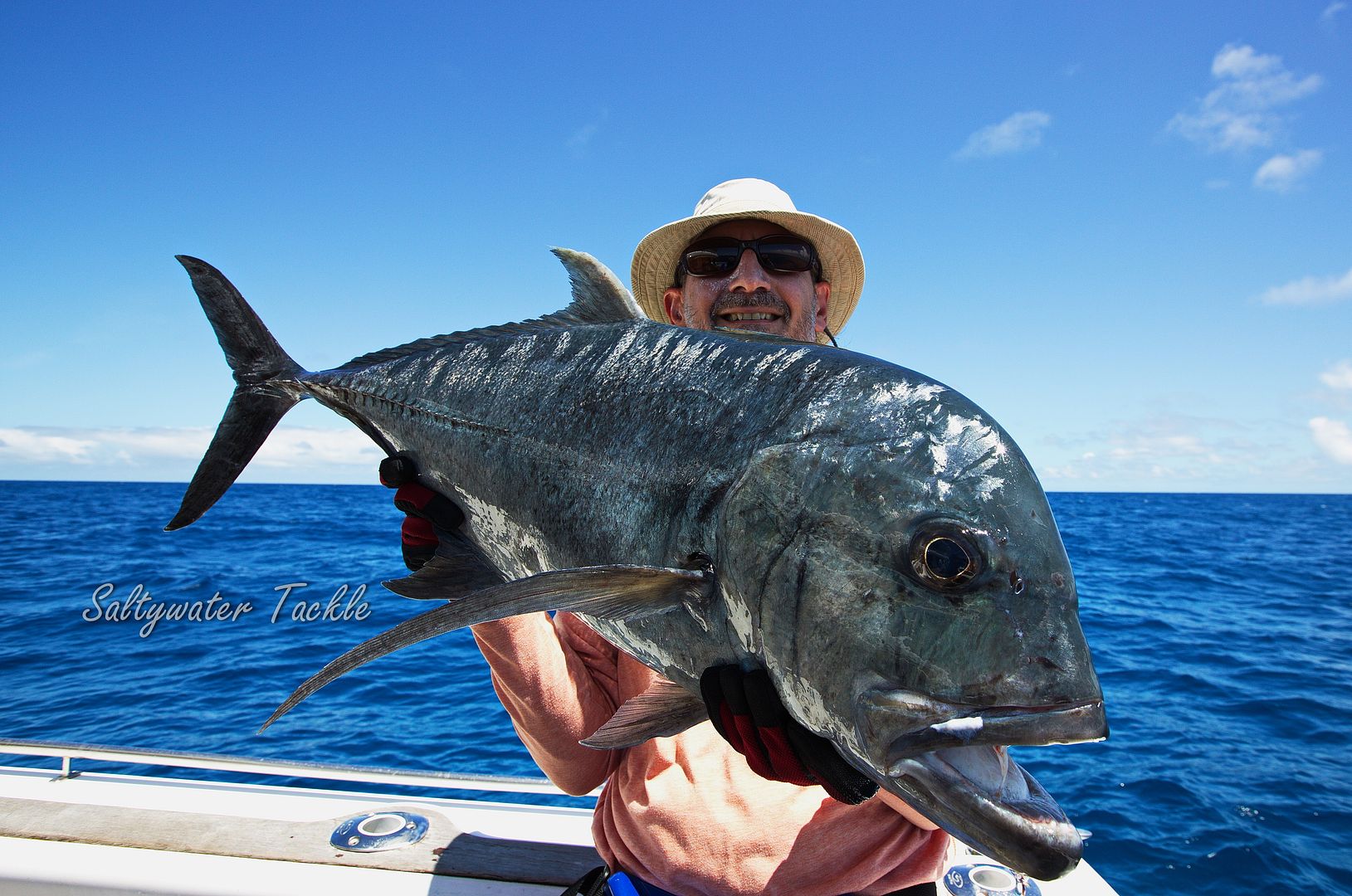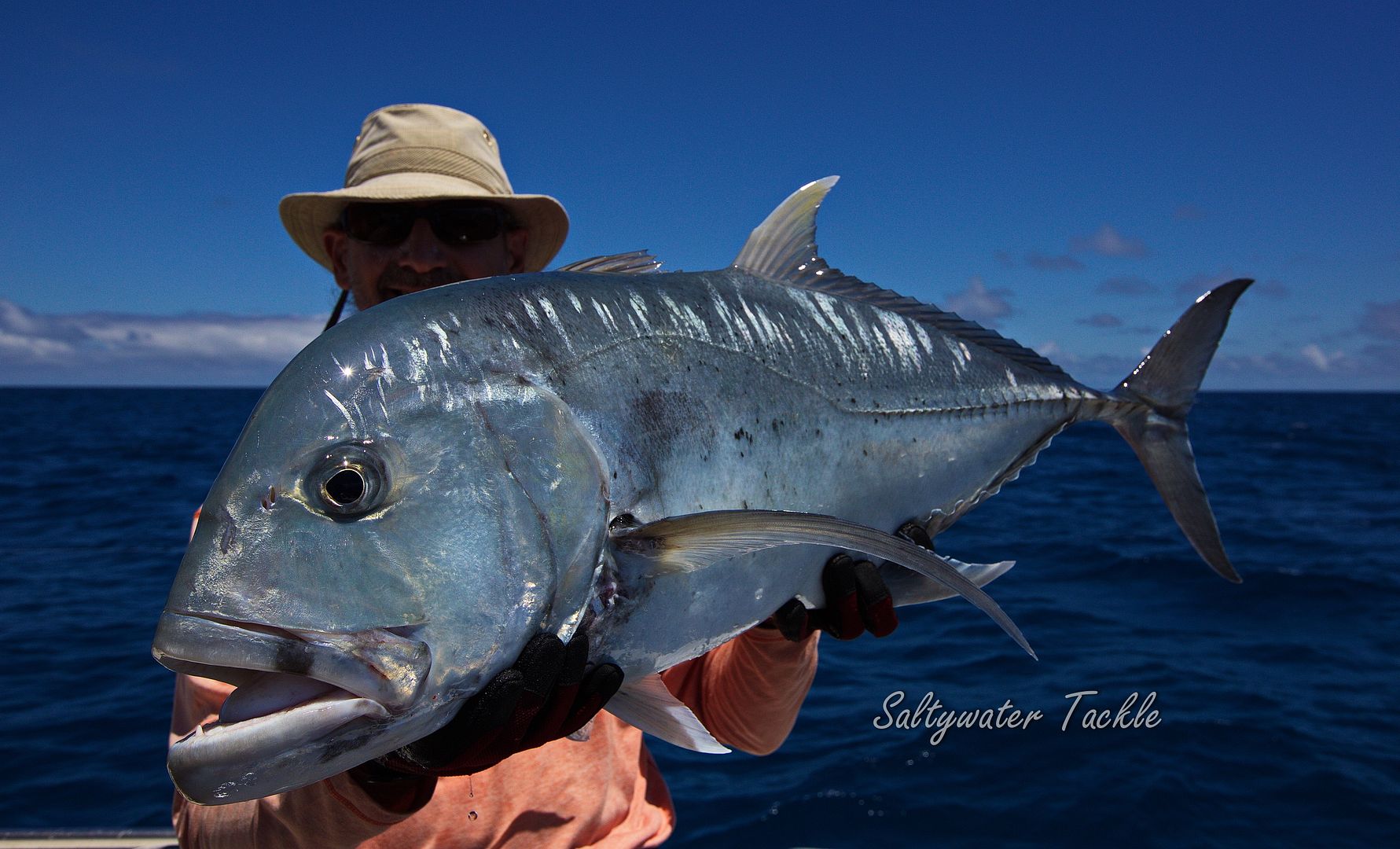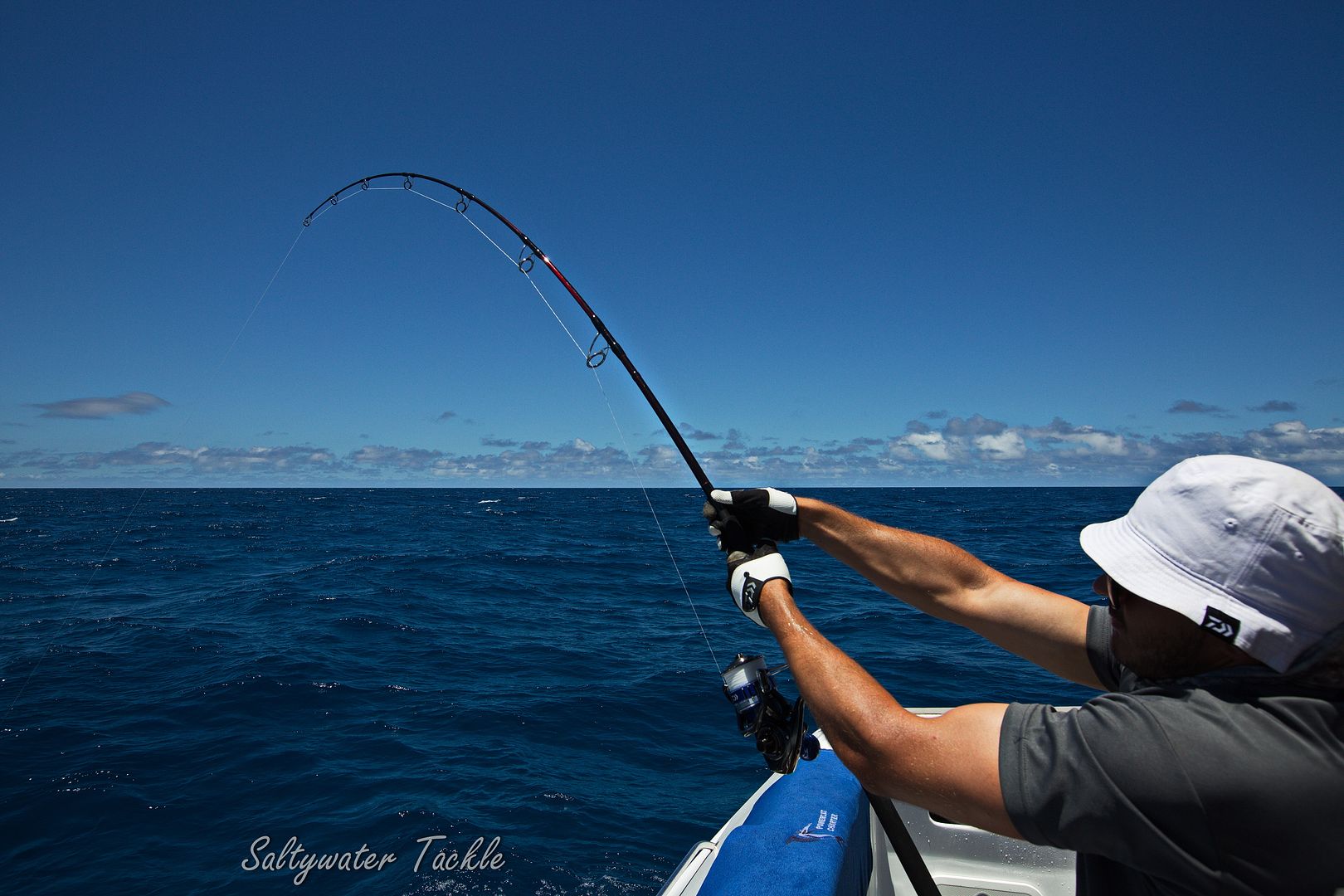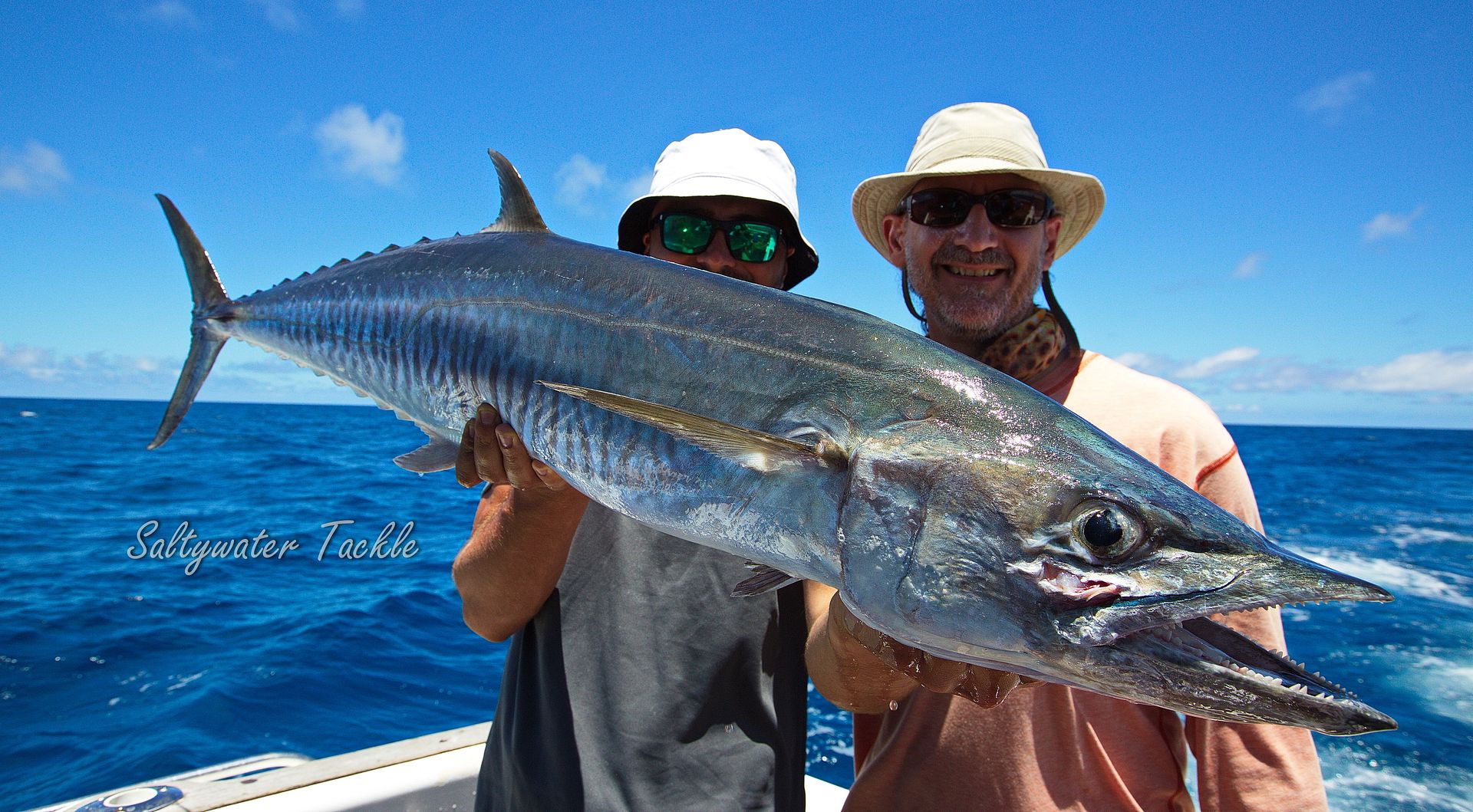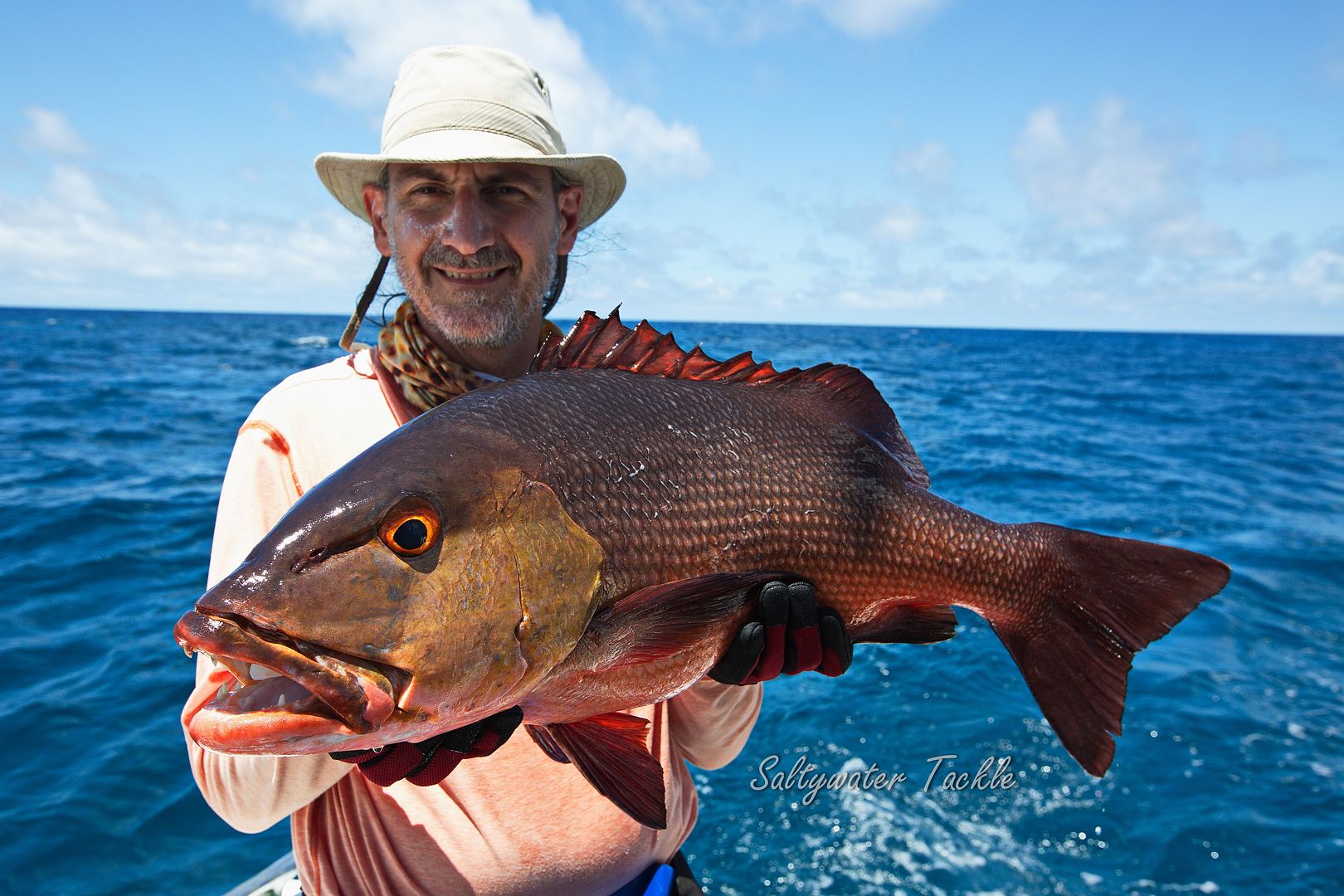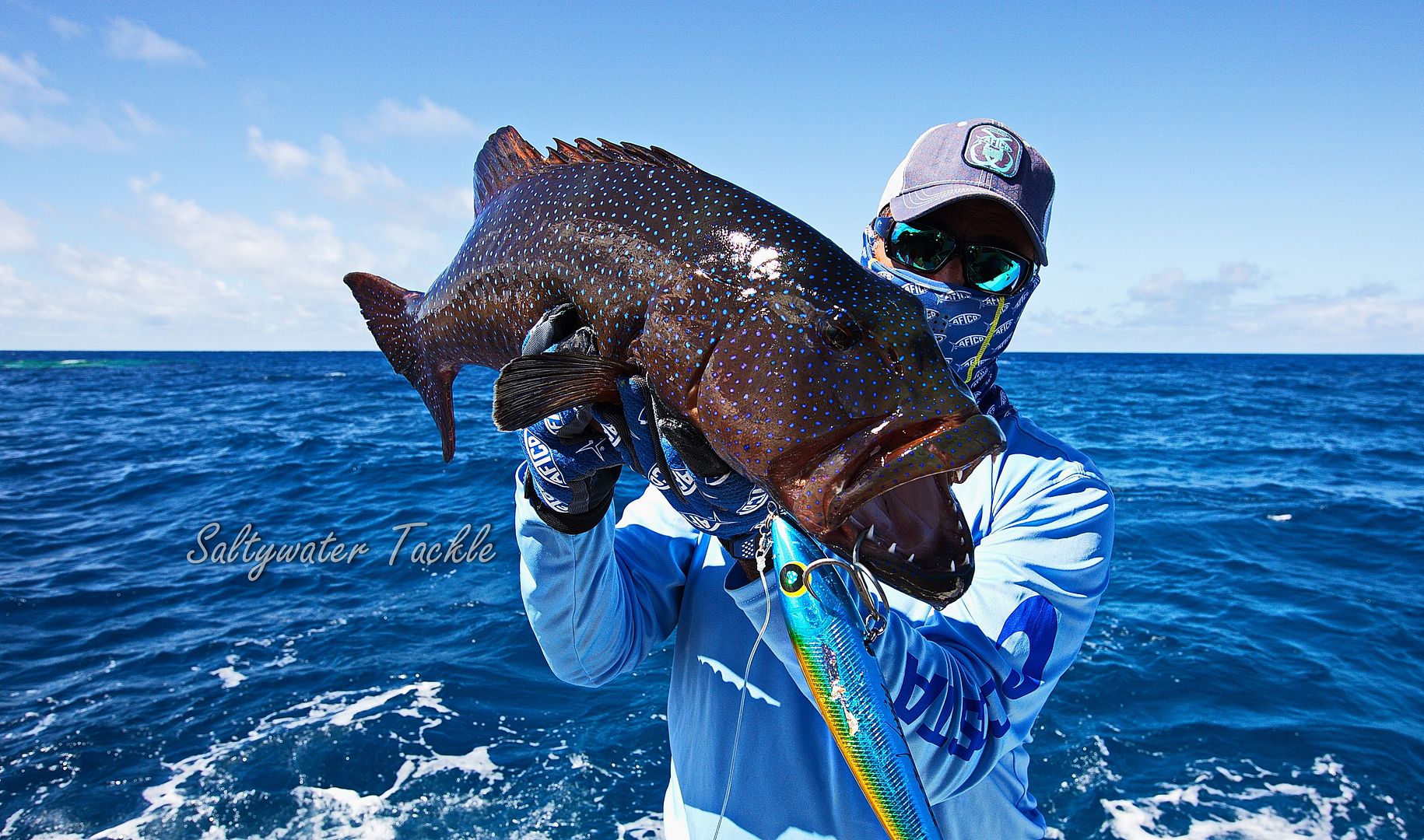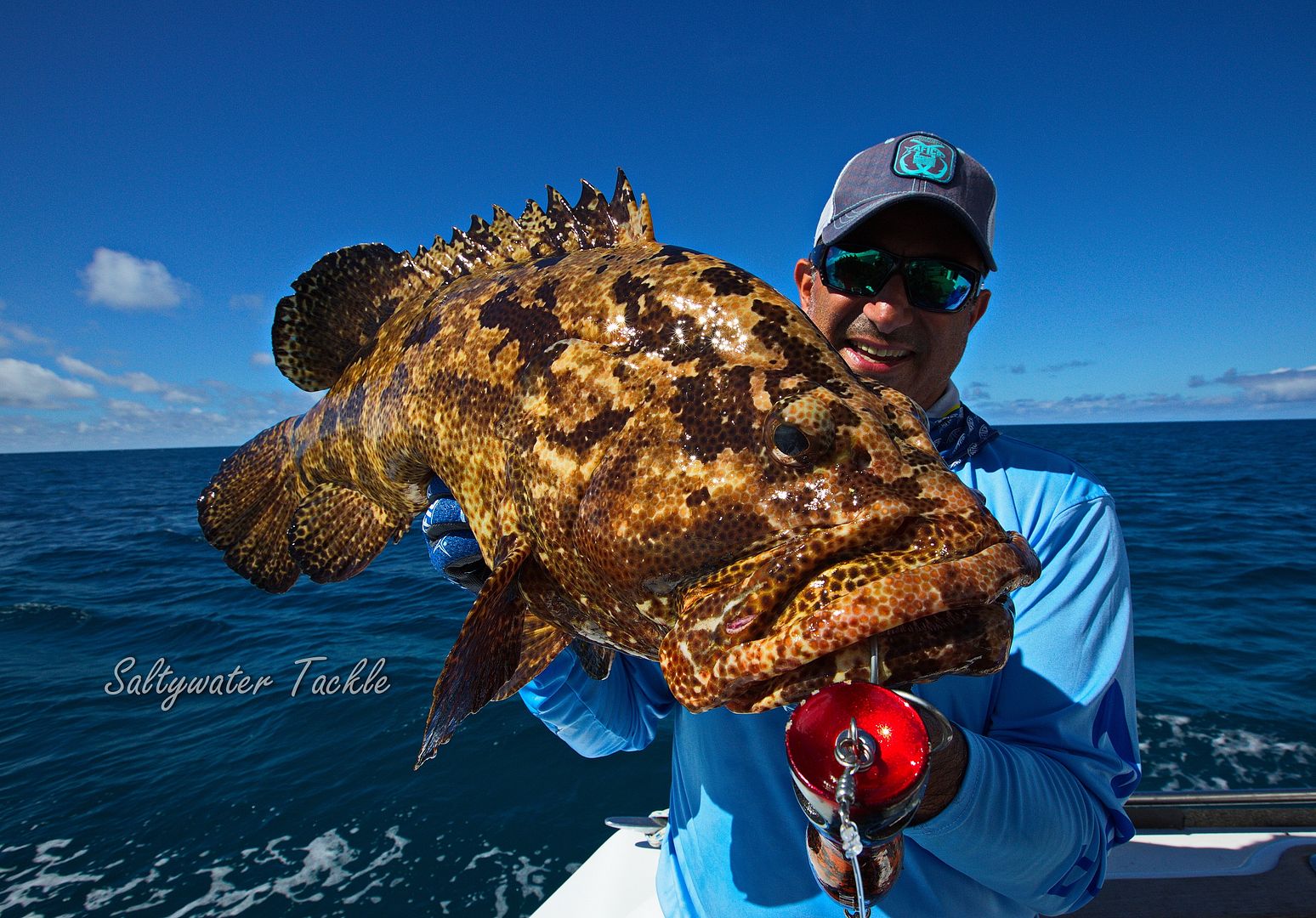 No lure is safe when it comes to GT fishing!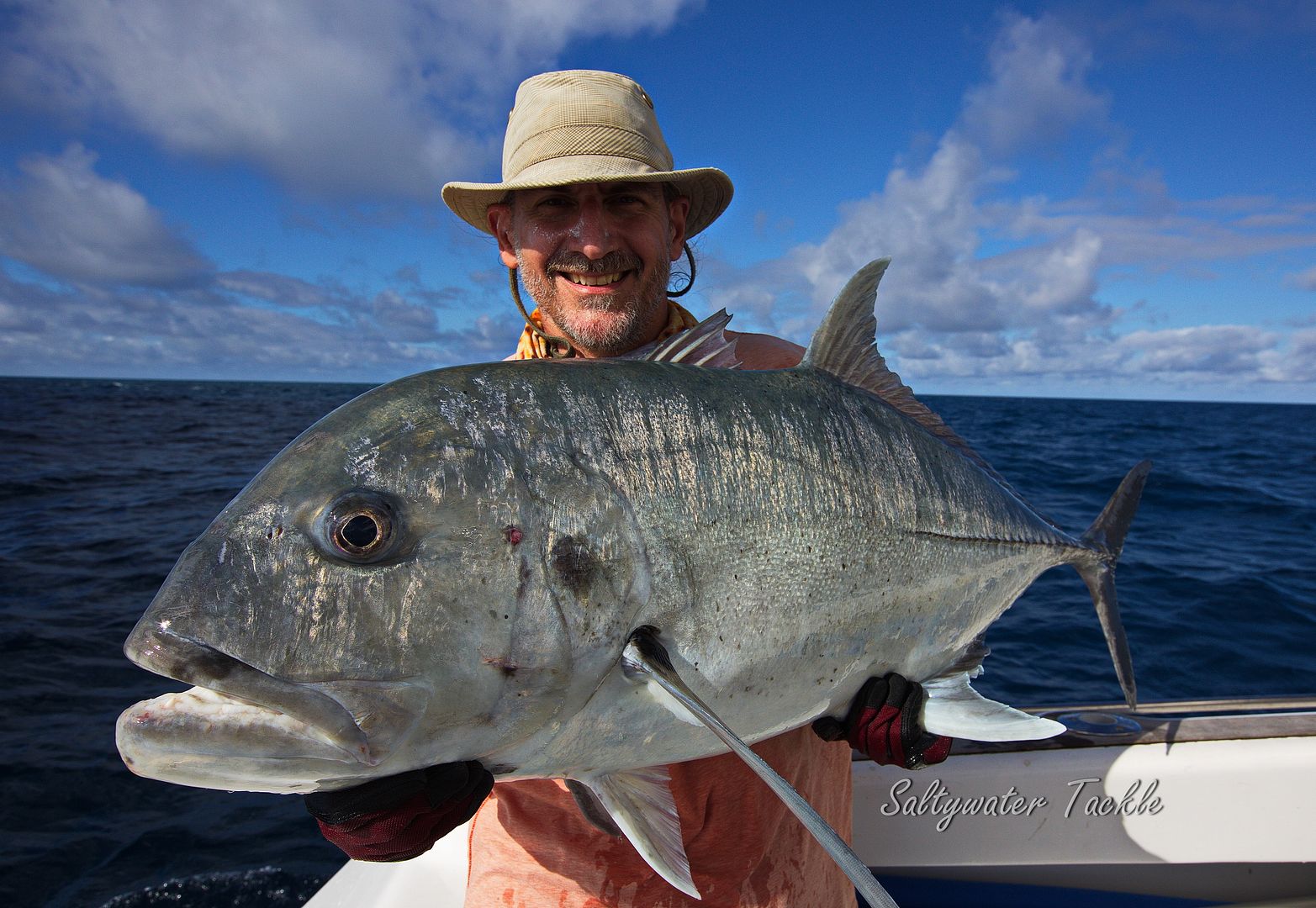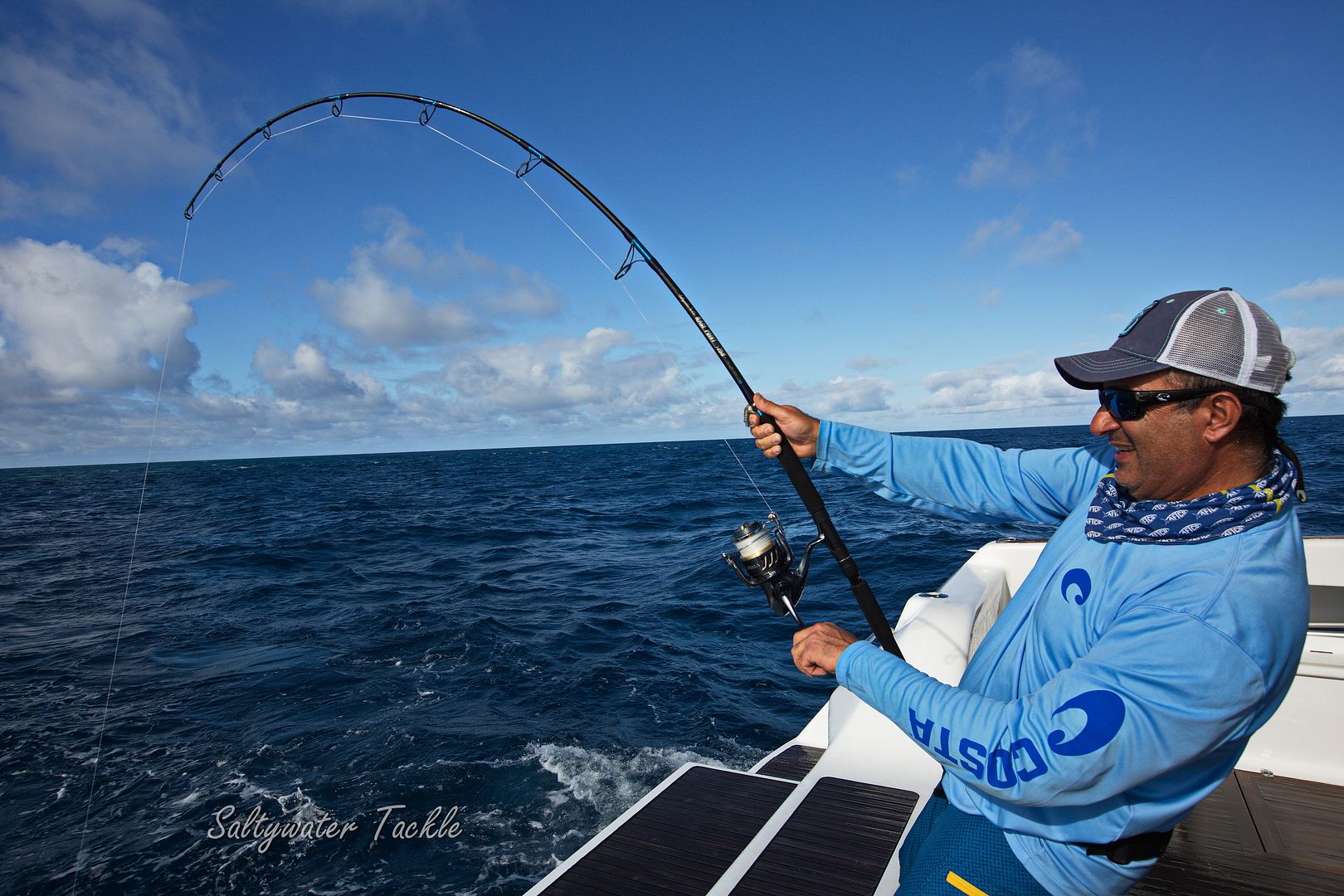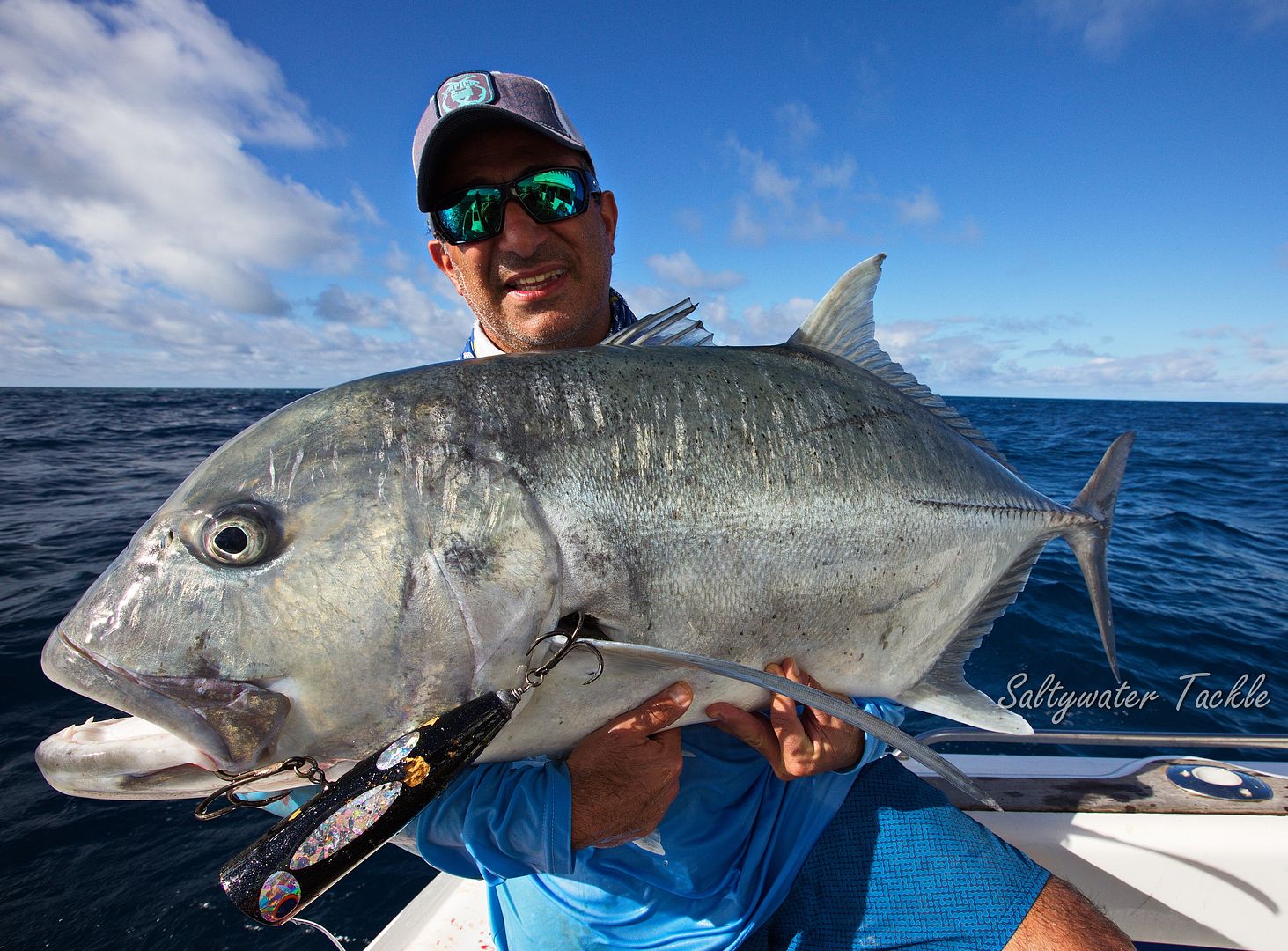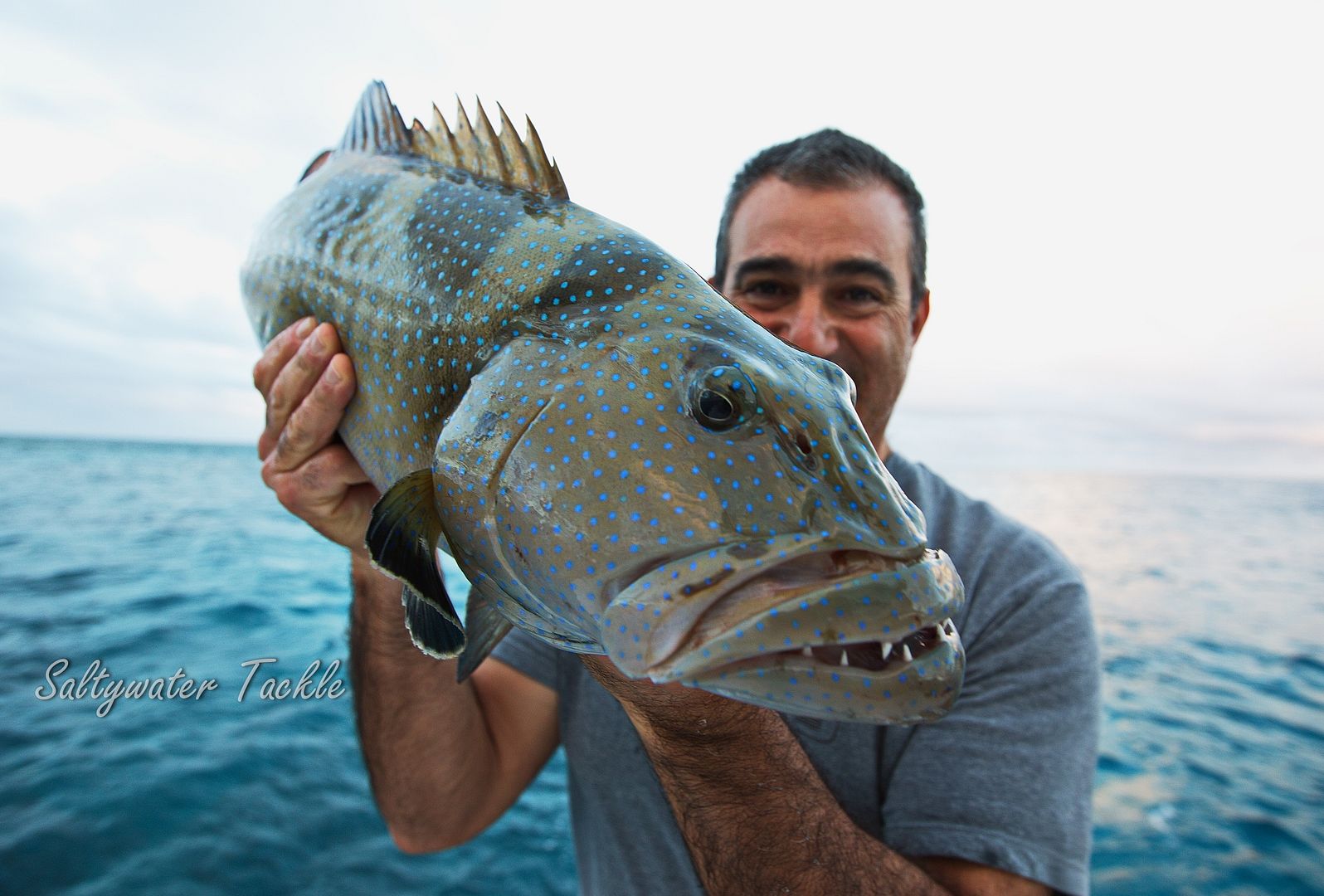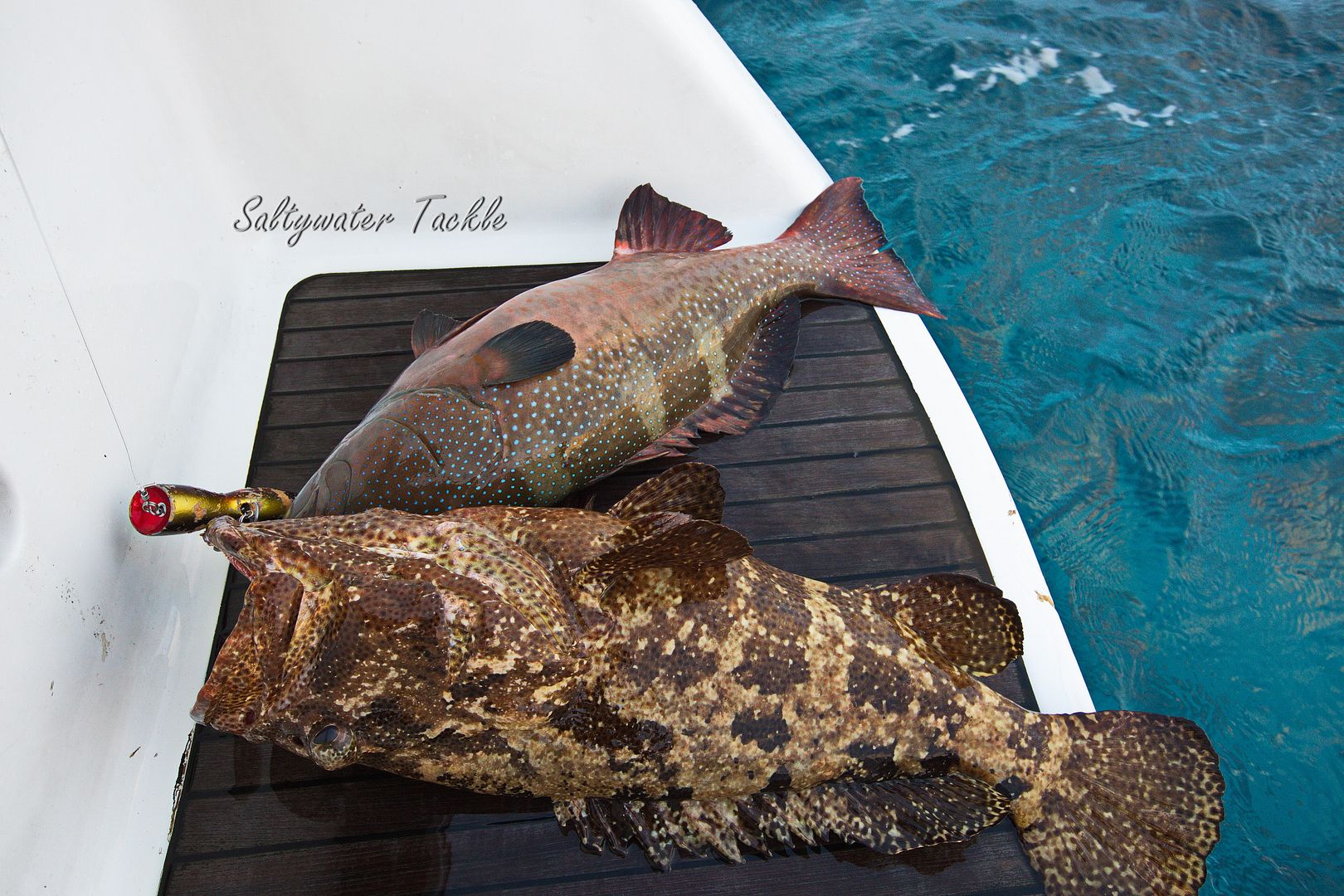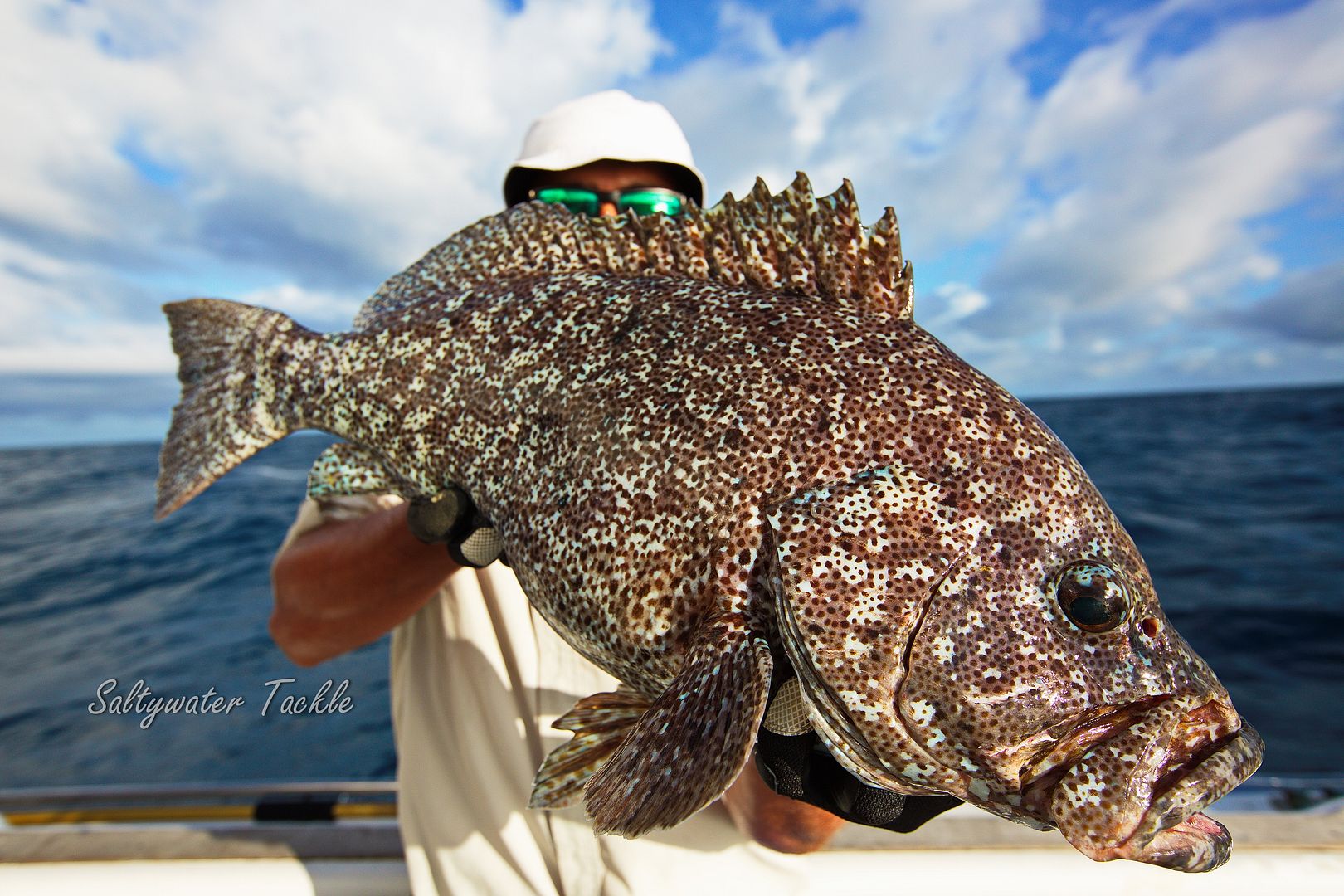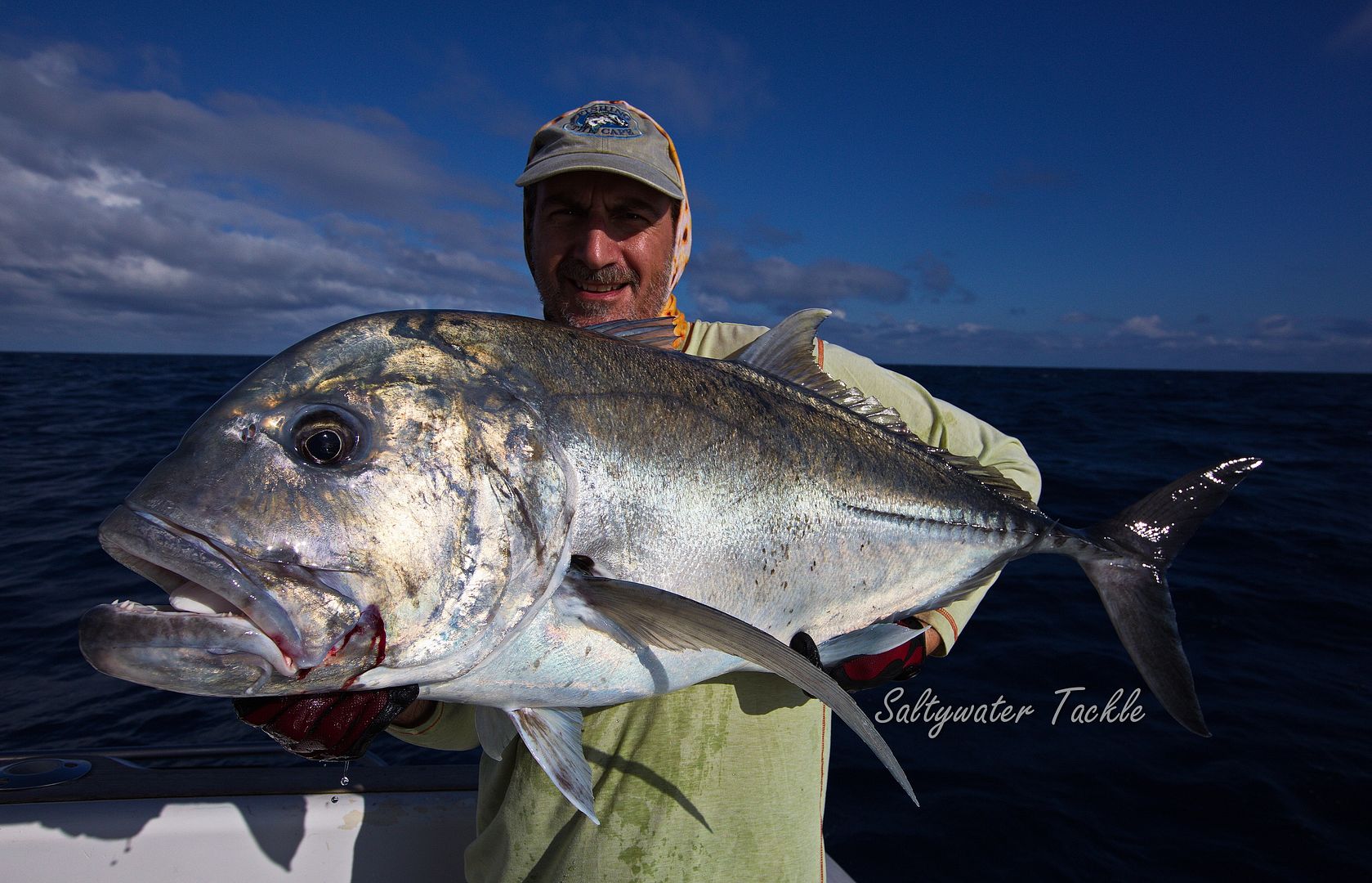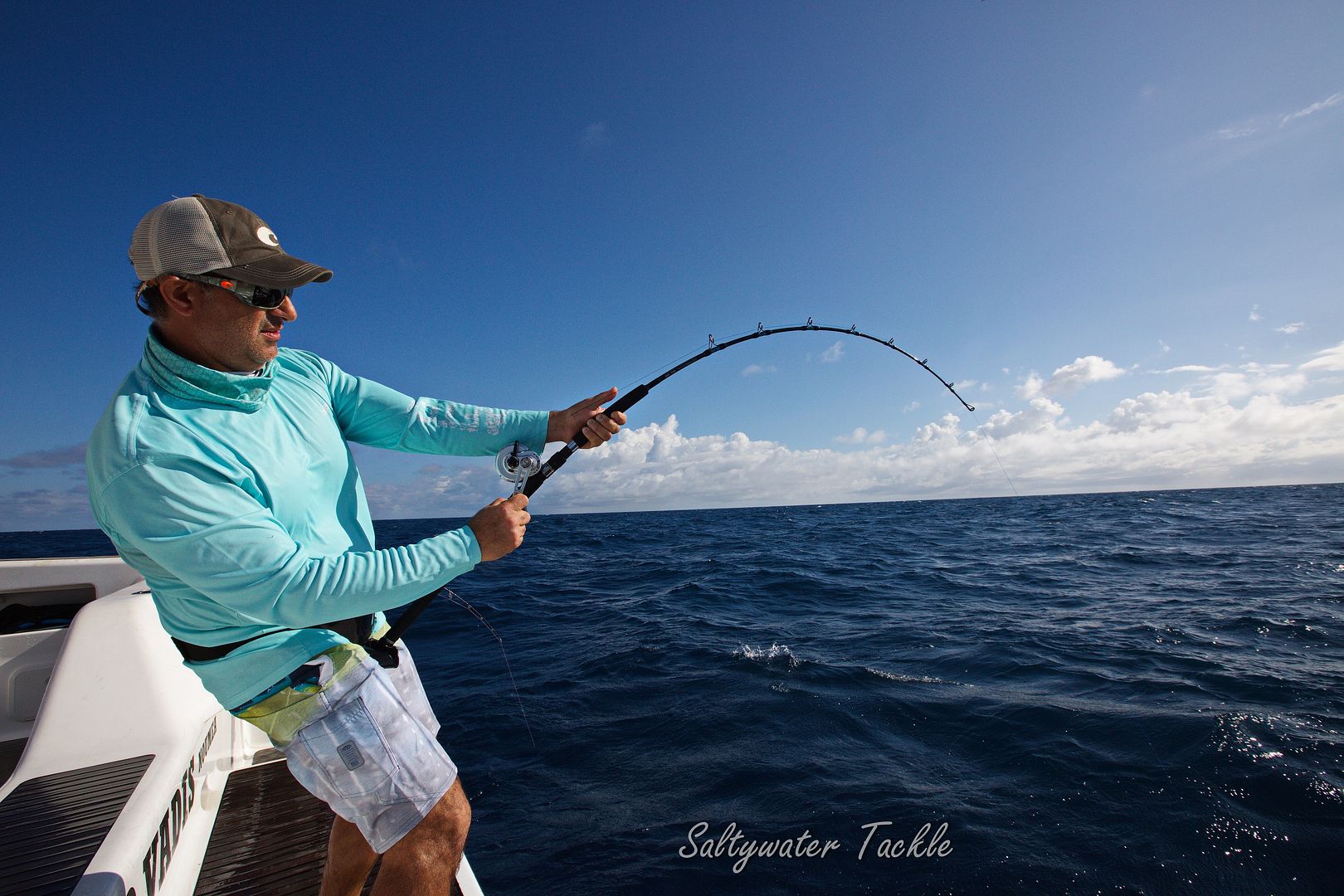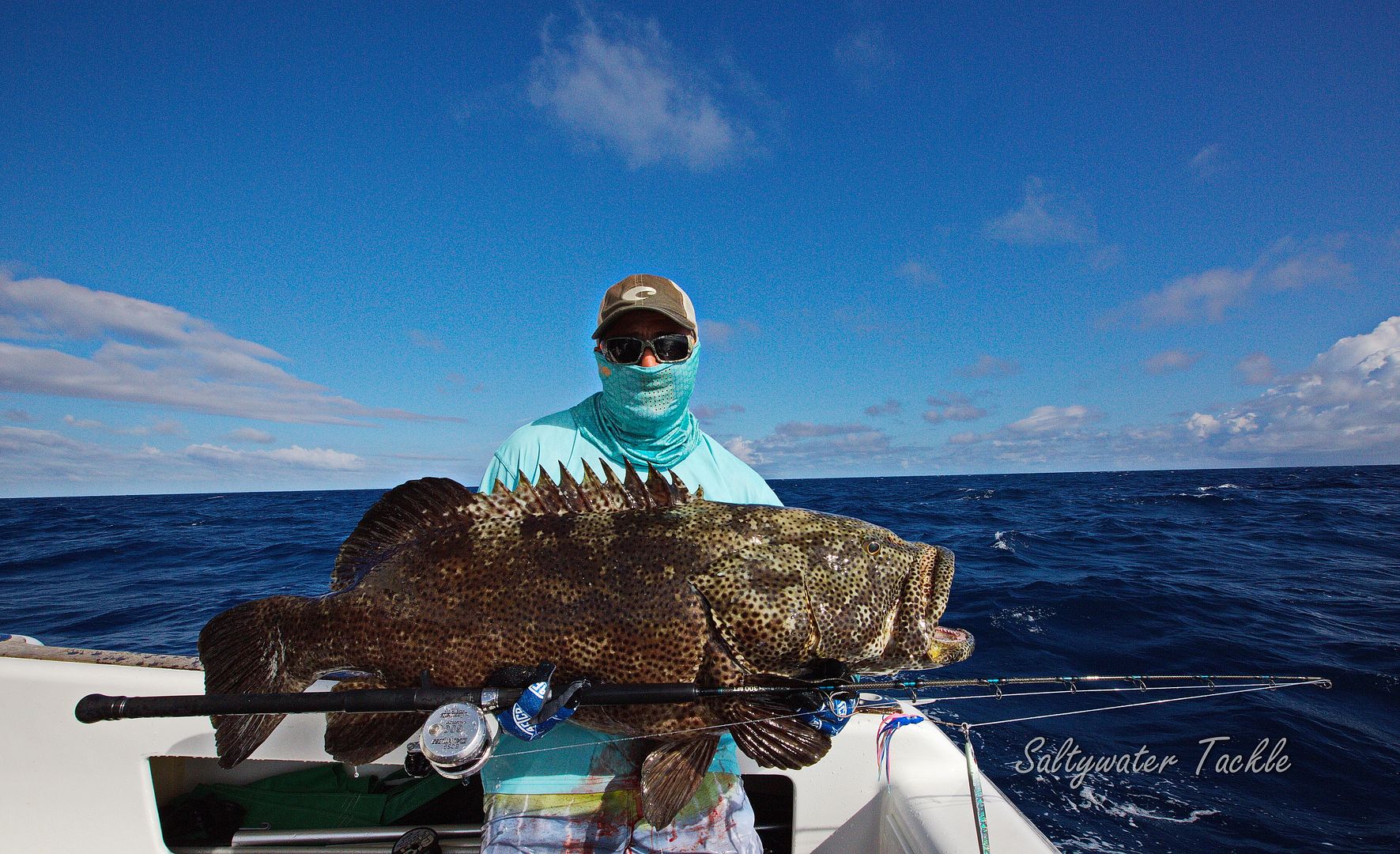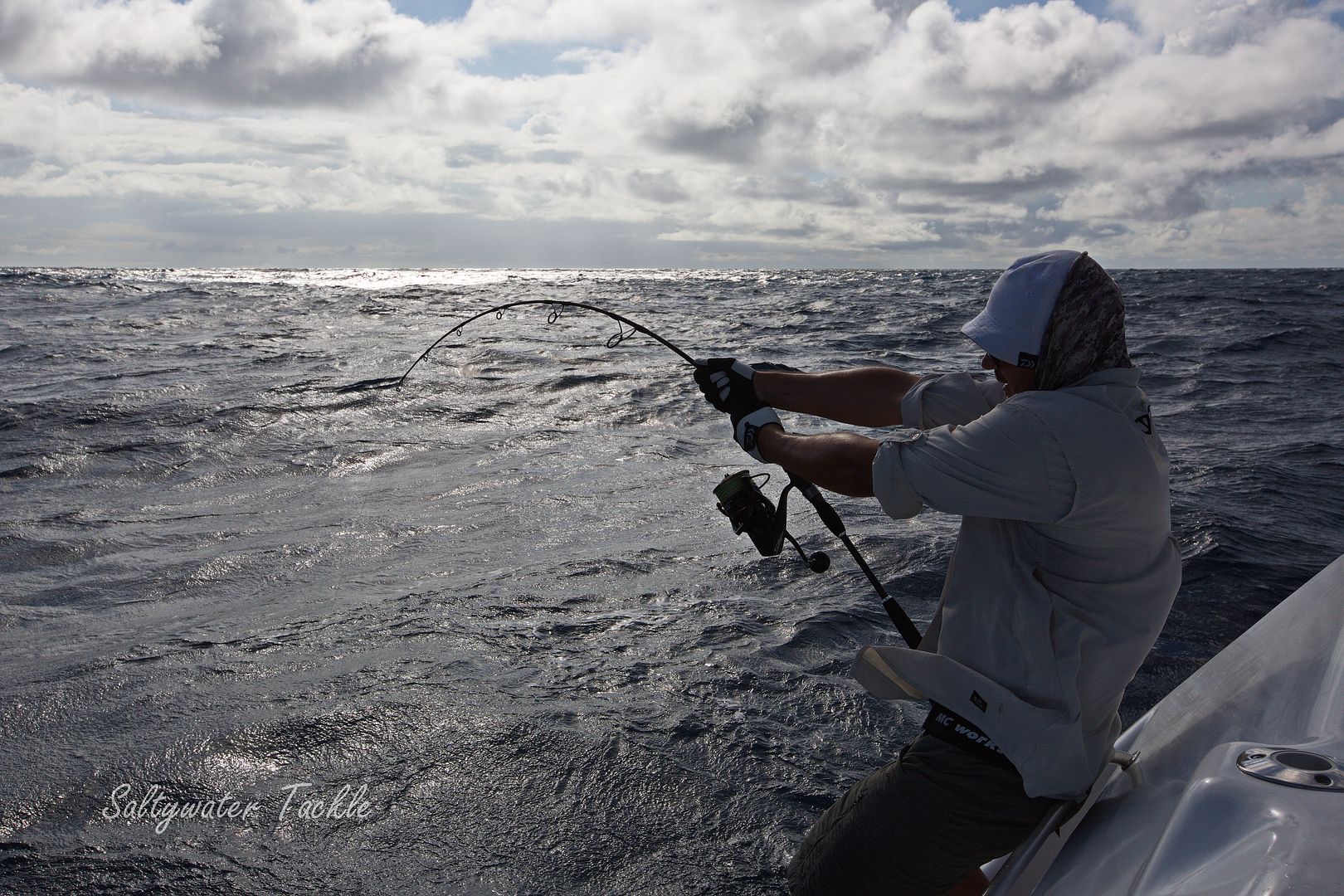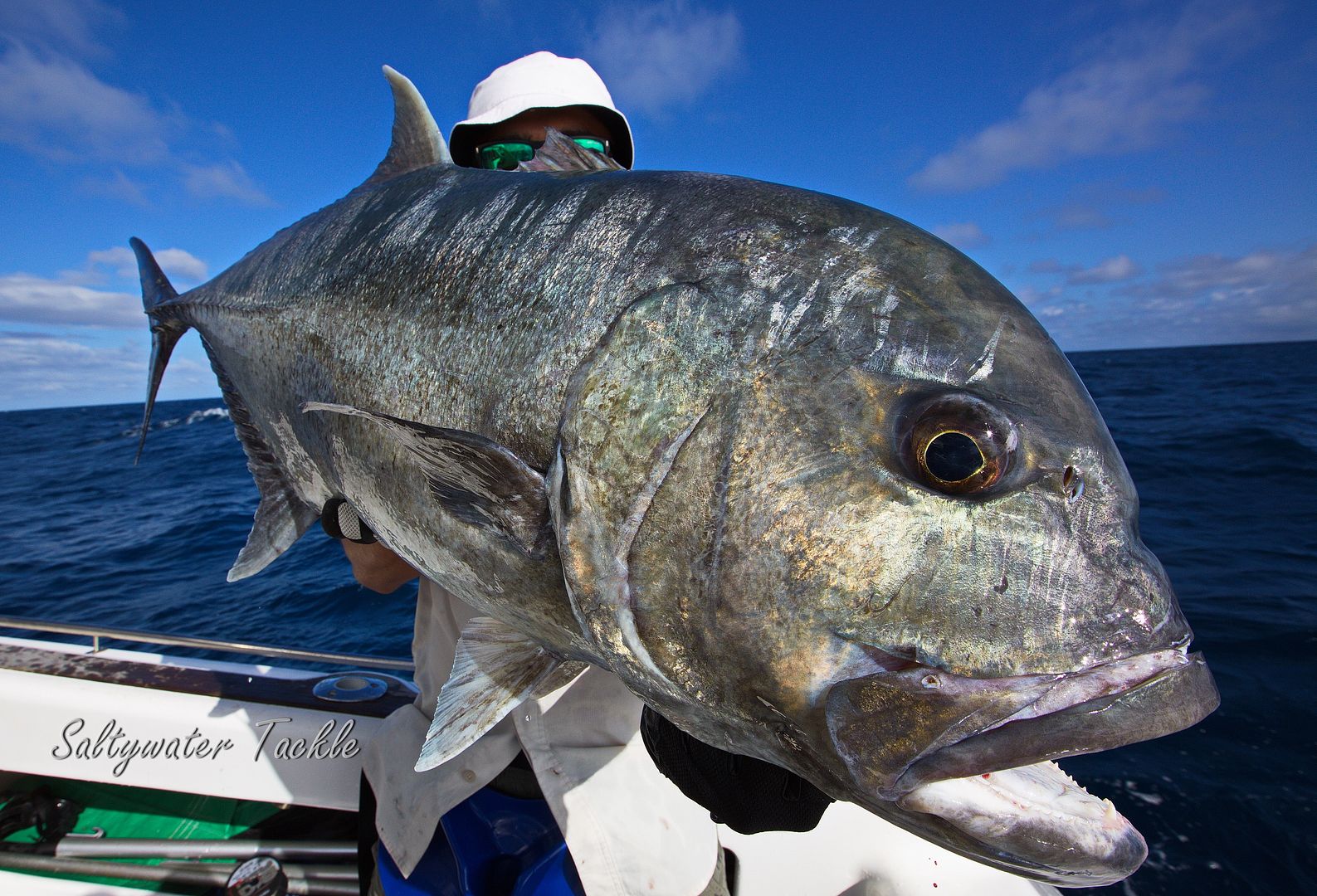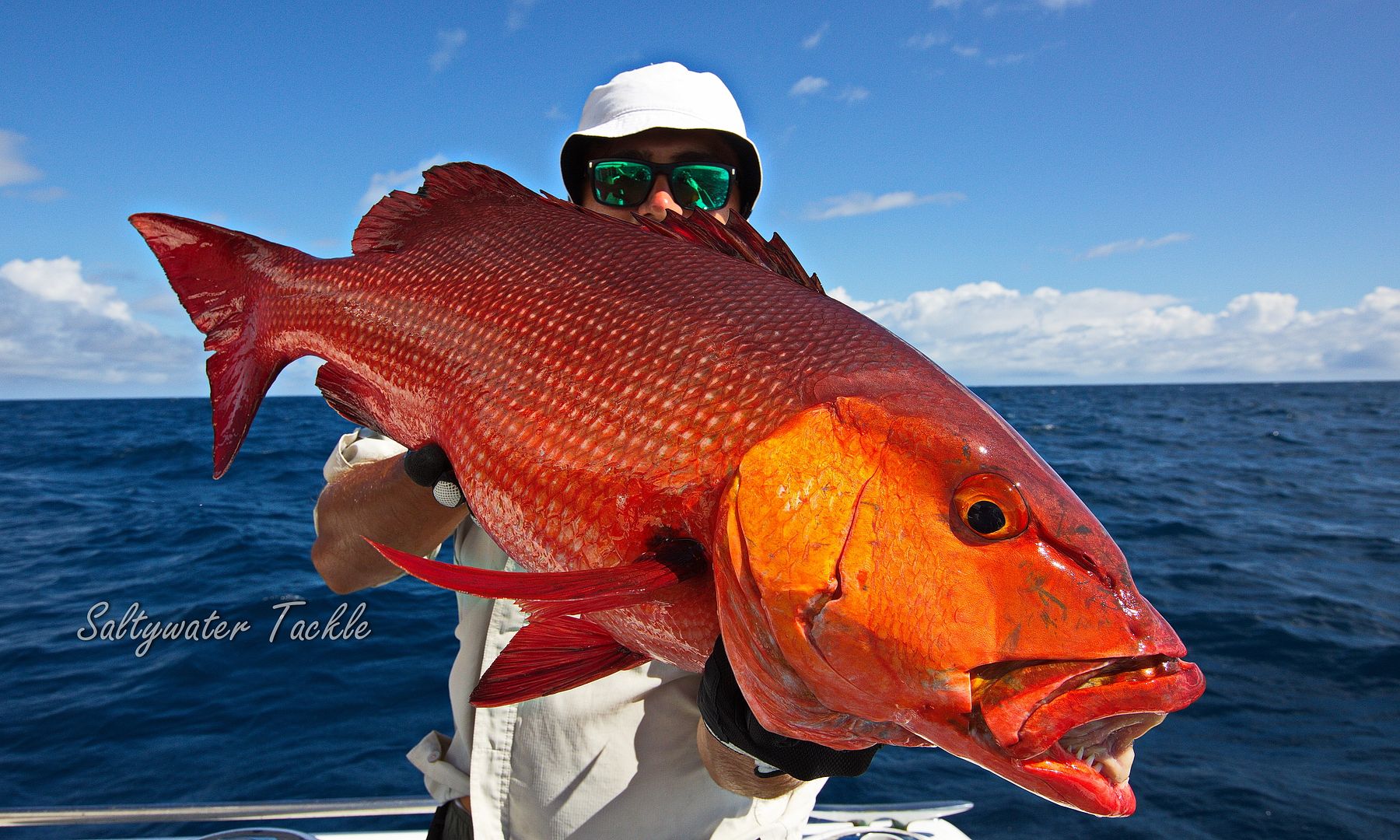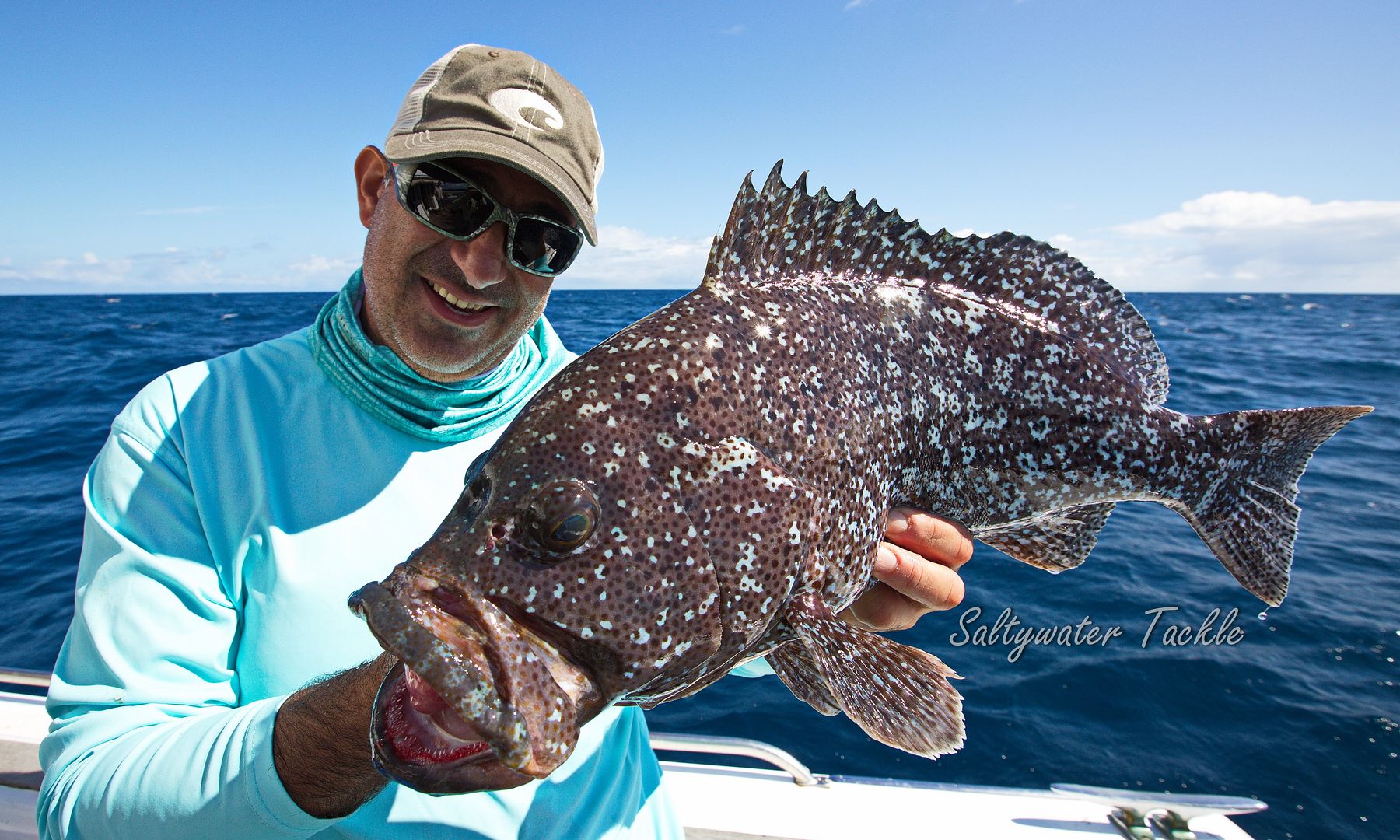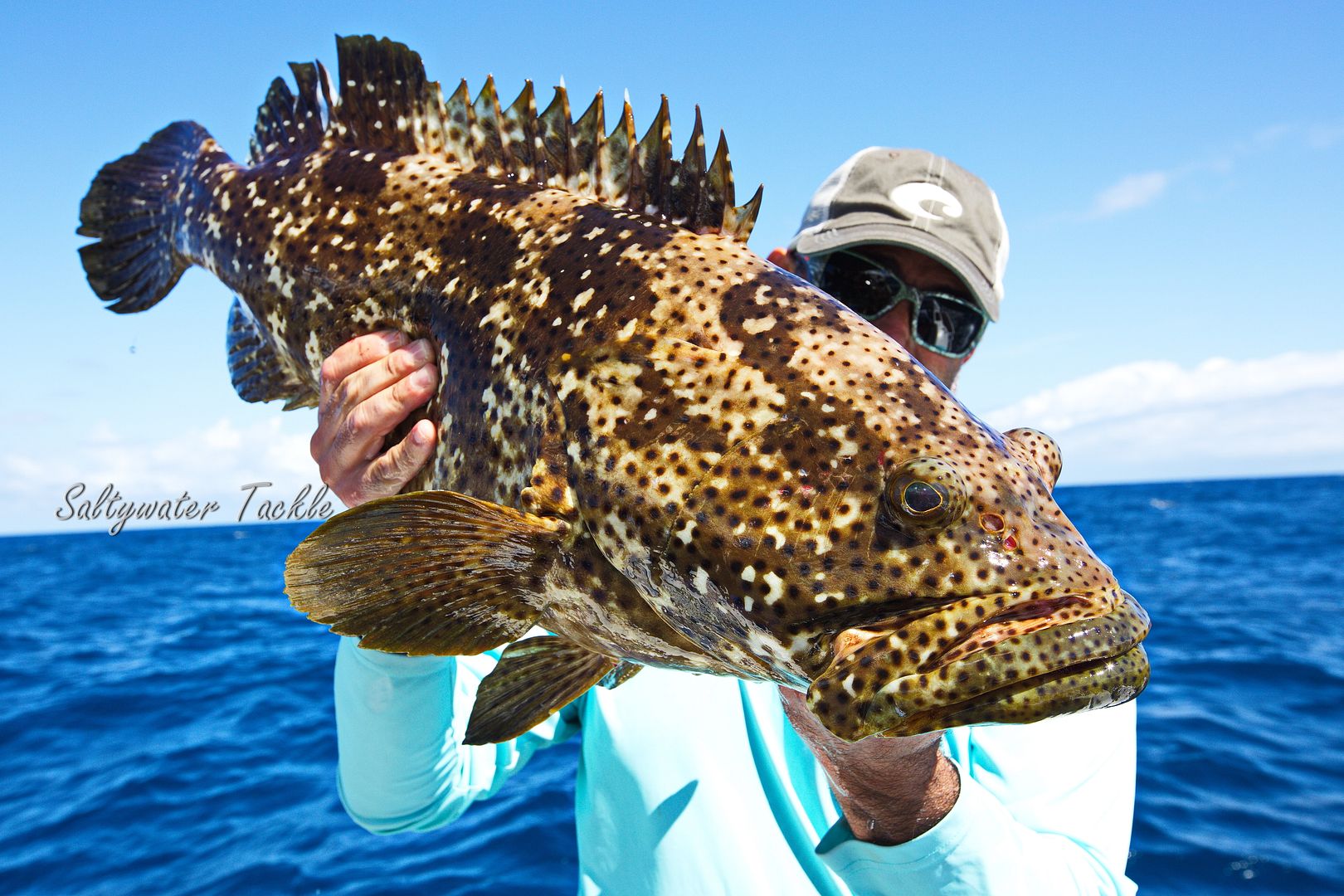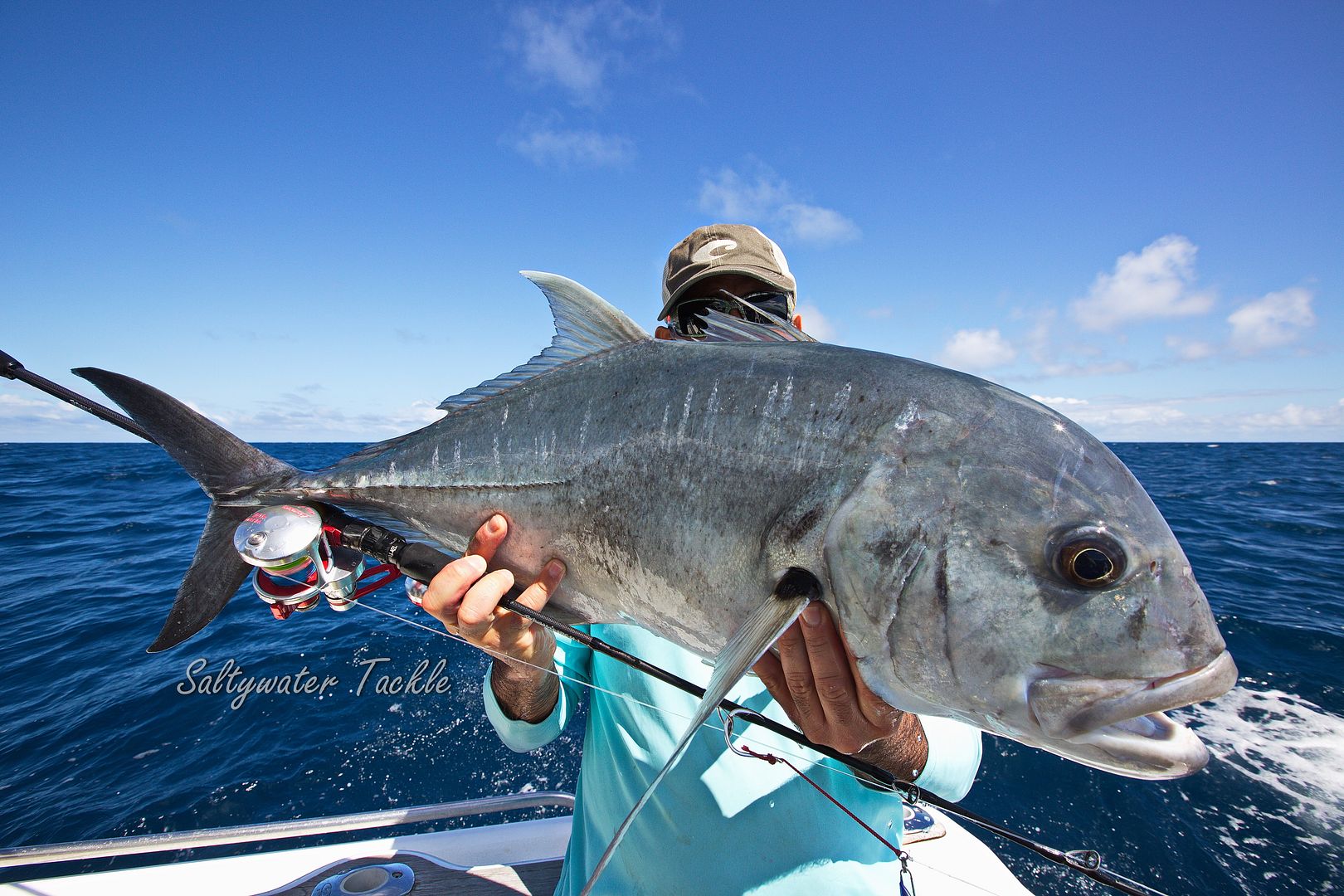 Testing Saltywater Tackle Tortugas light jigging rod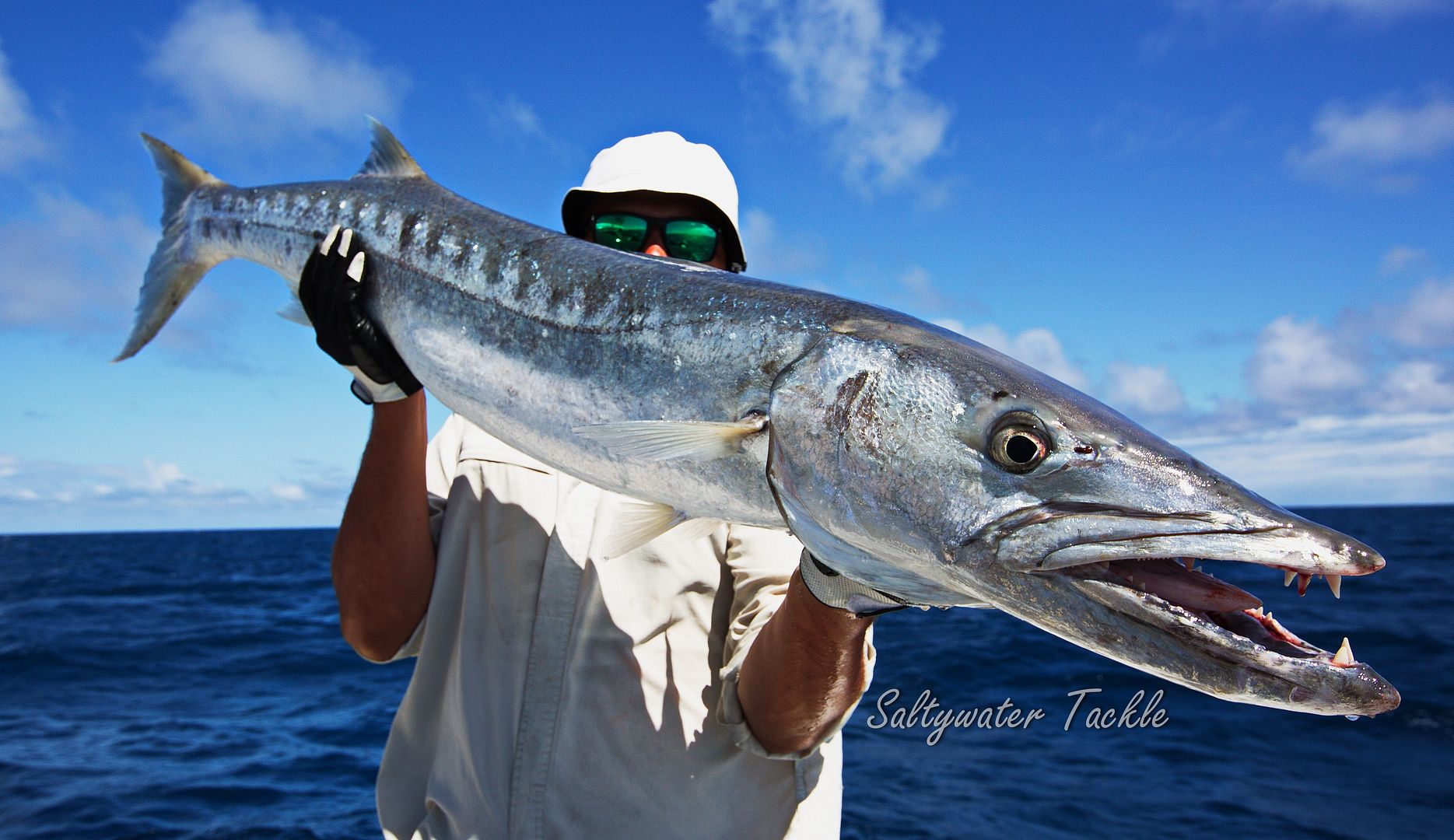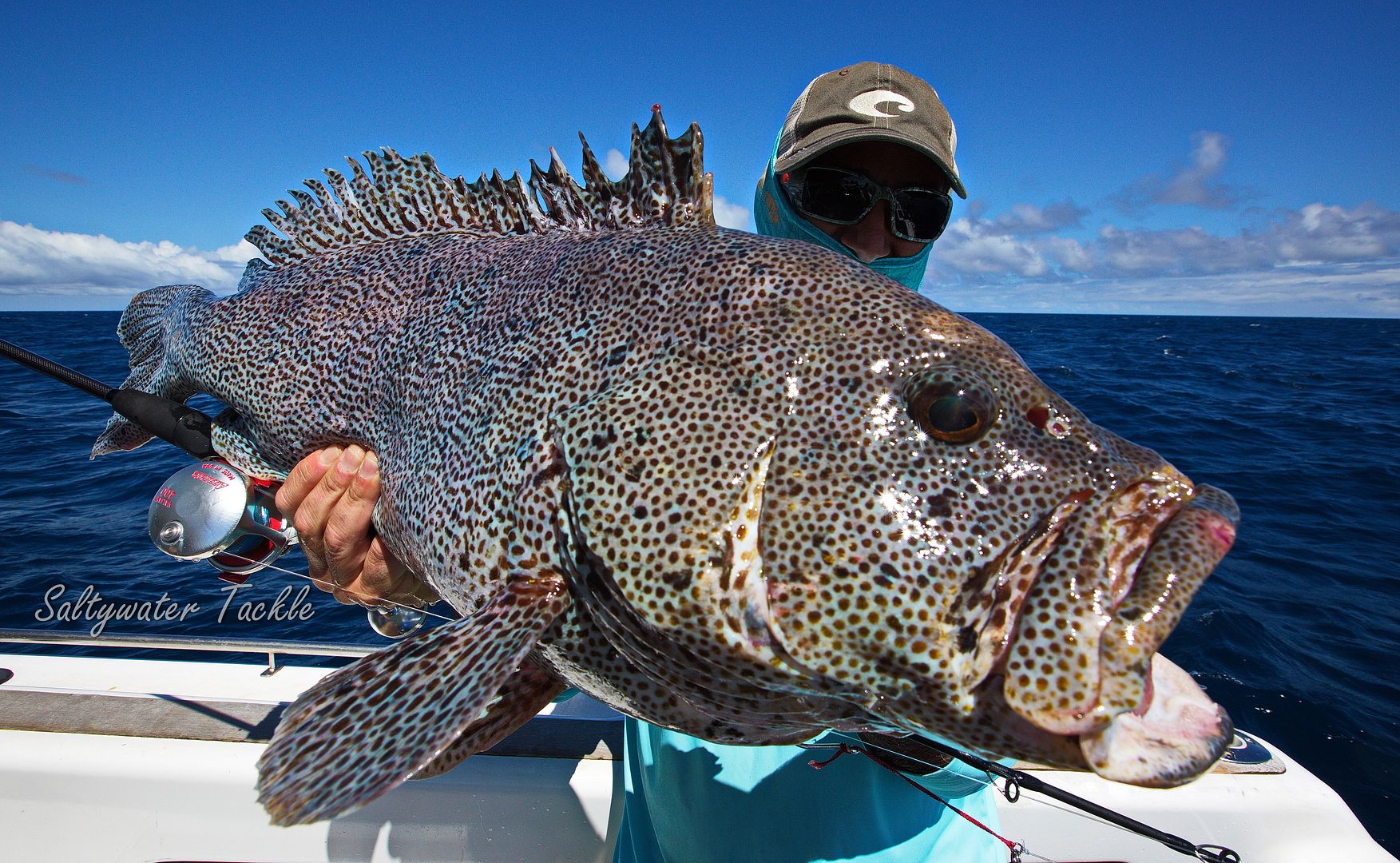 Testing Saltywater Tackle Tortugas light jigging rod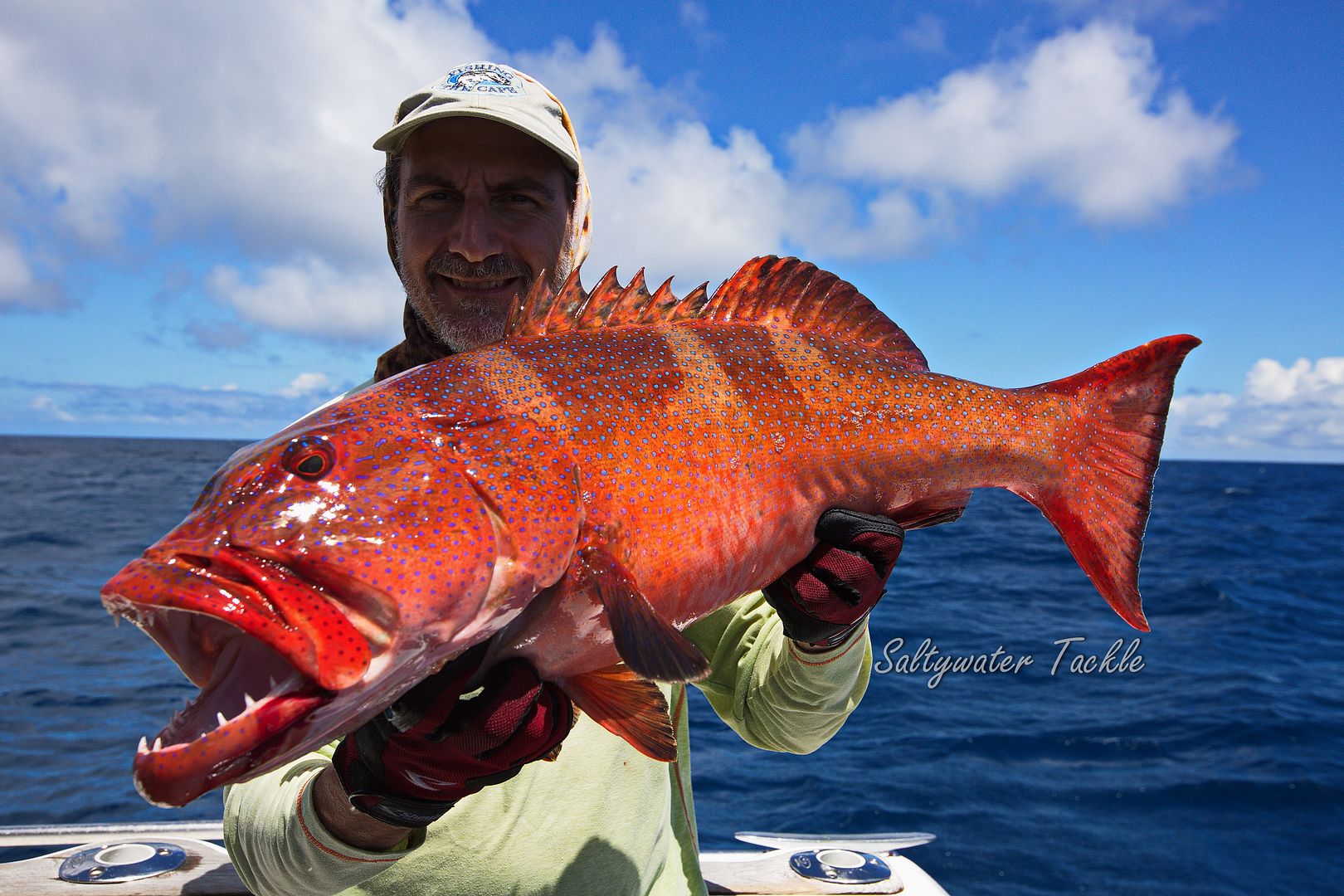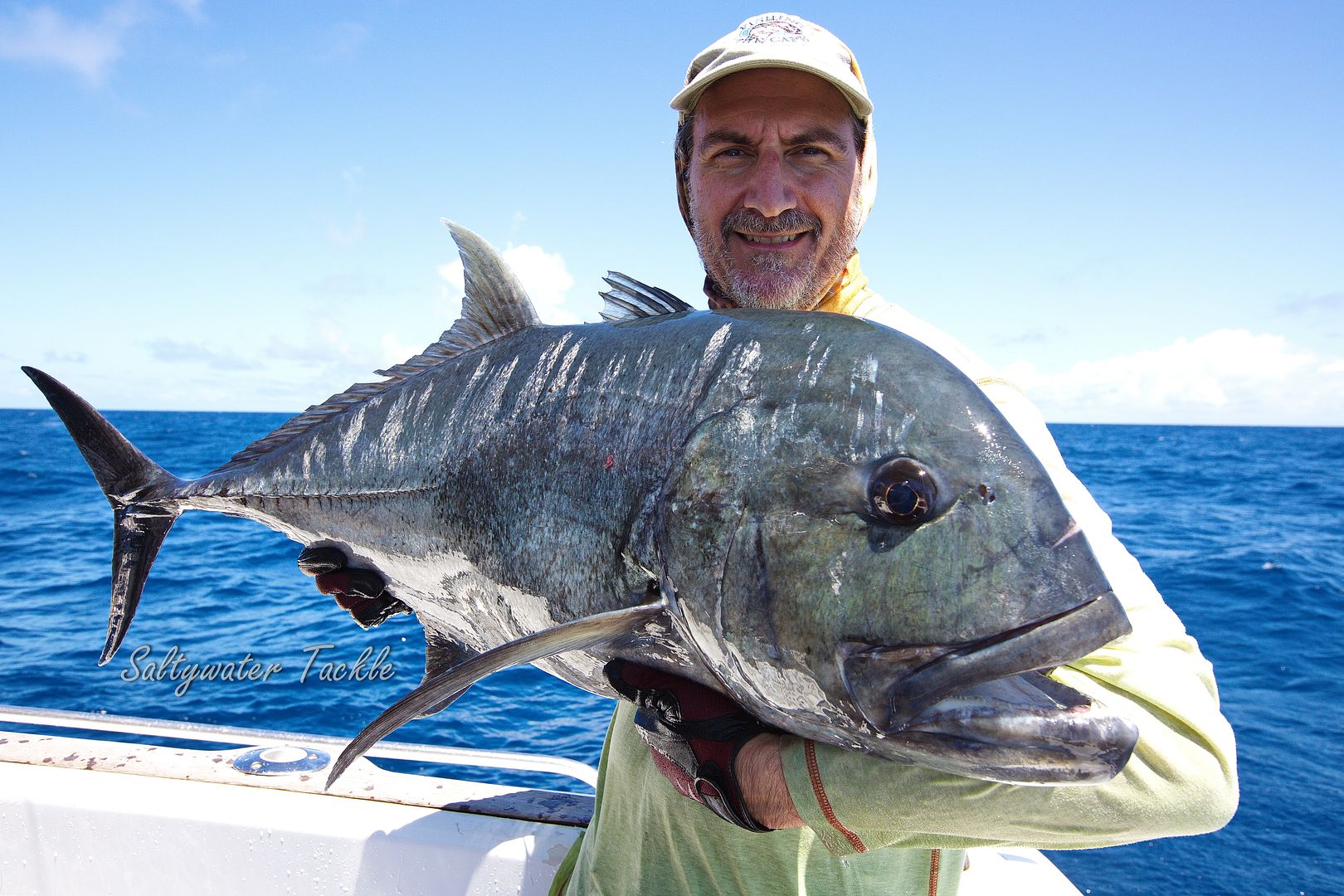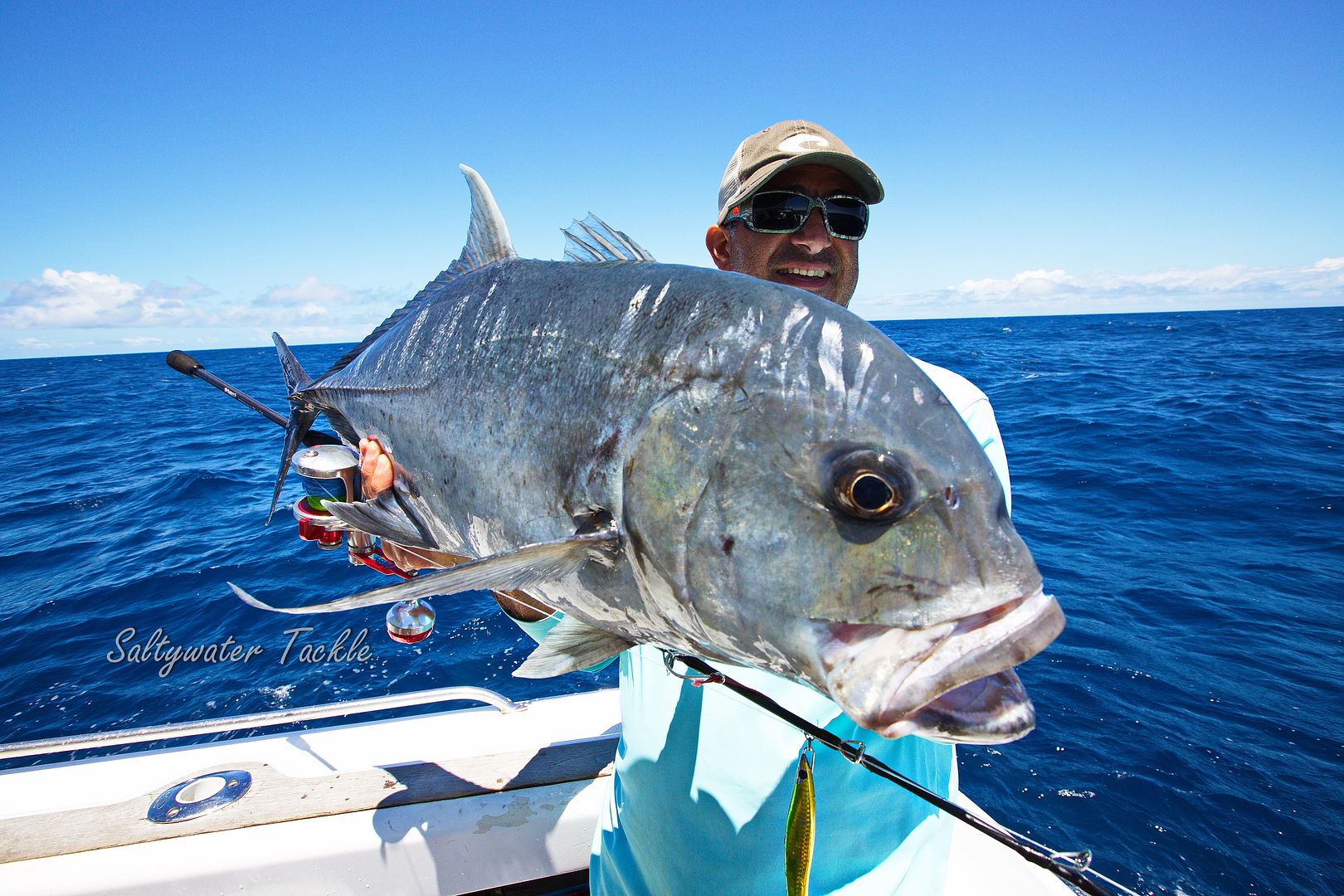 Tortugas light jigging rod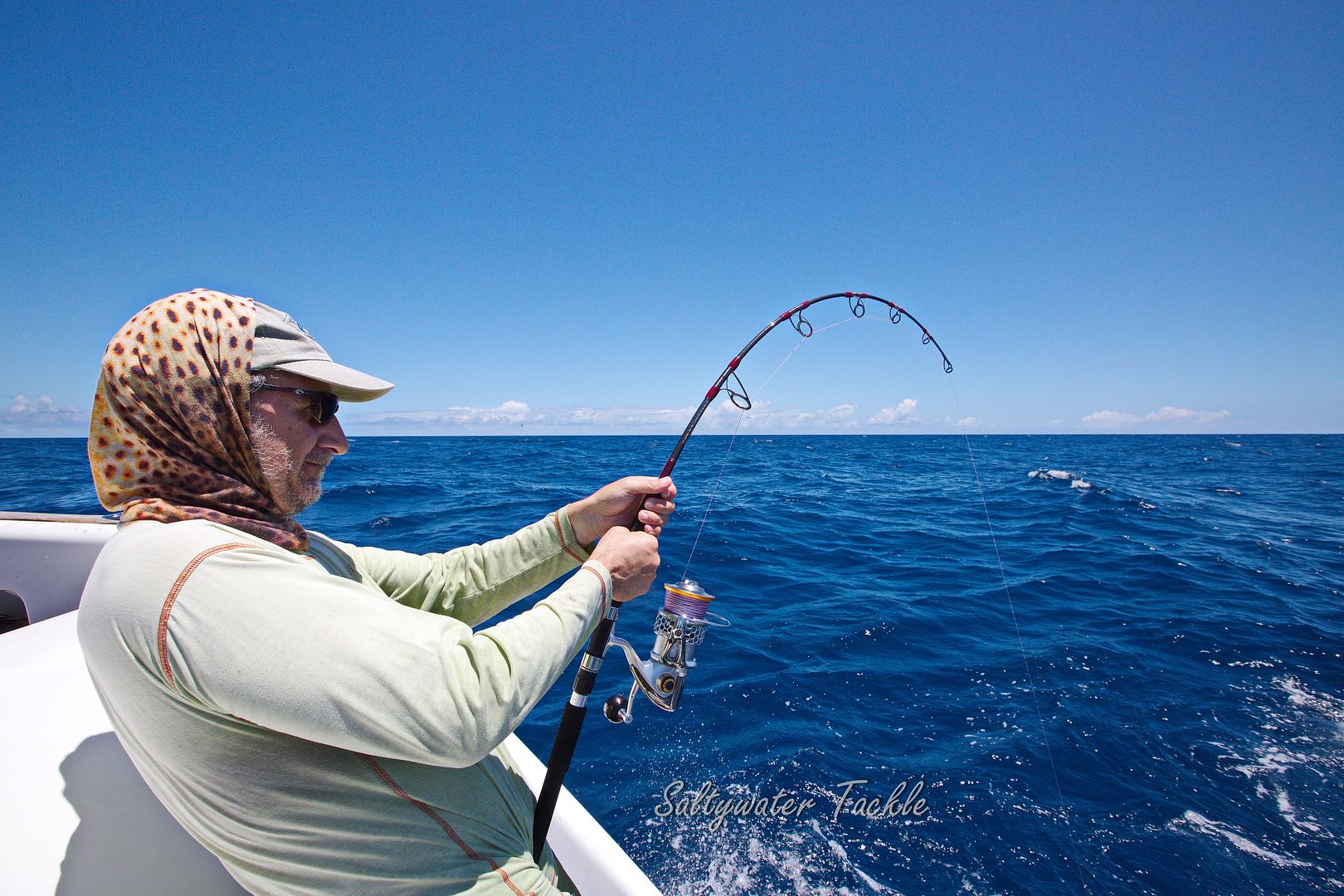 OBX-400 in action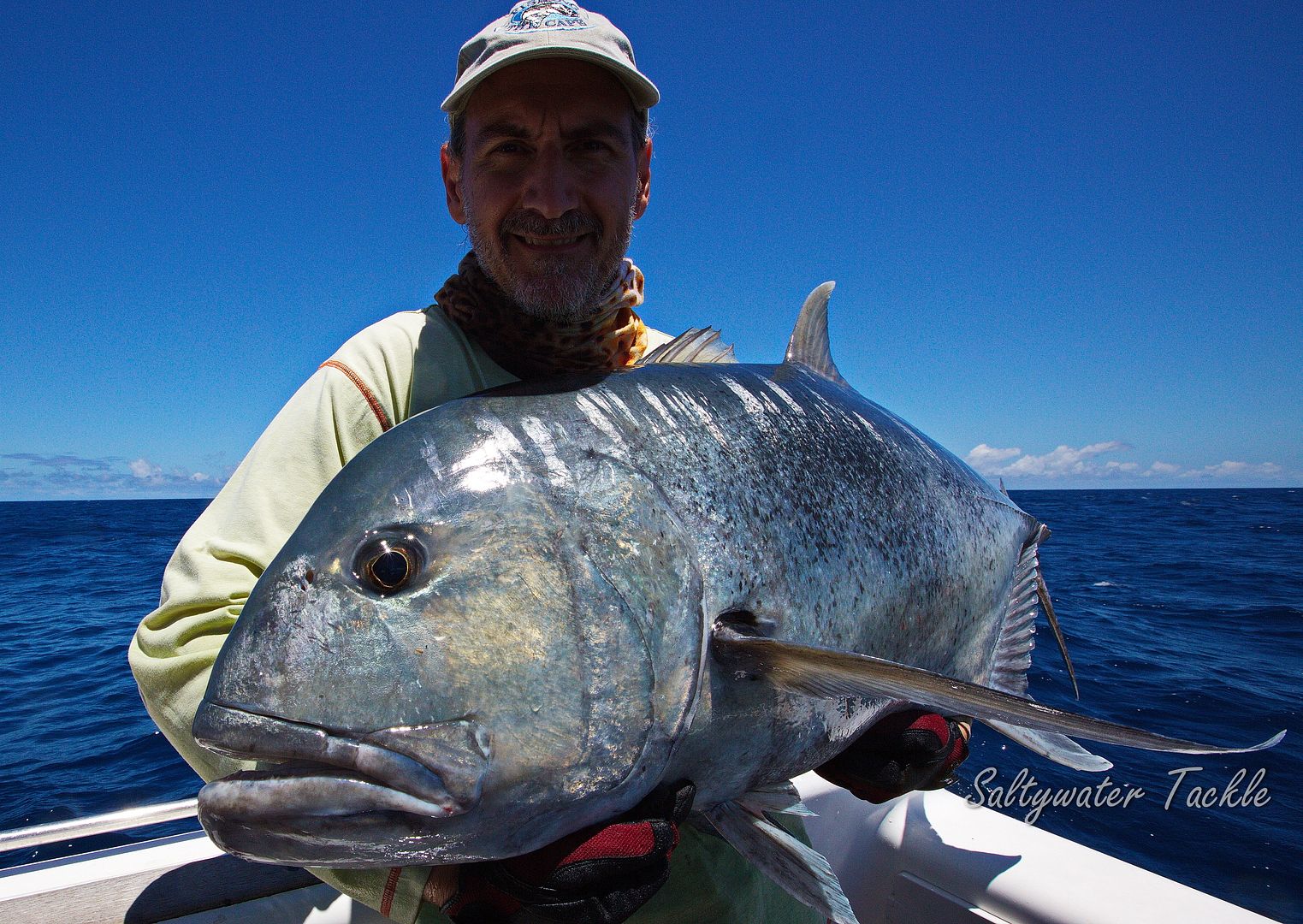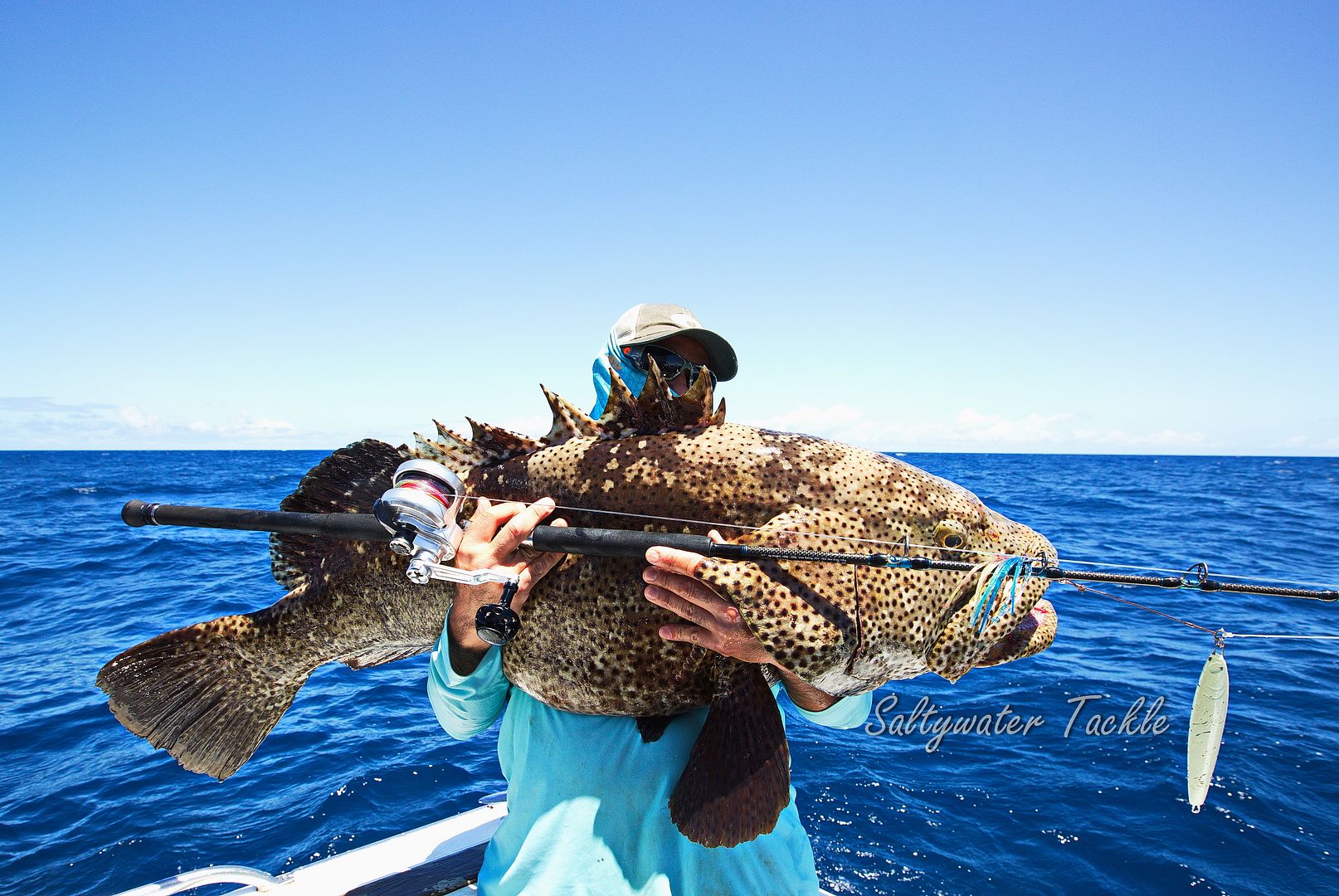 OBX-300 jigging rod matched with an Accurate Boss 600N and a Hot's drift tune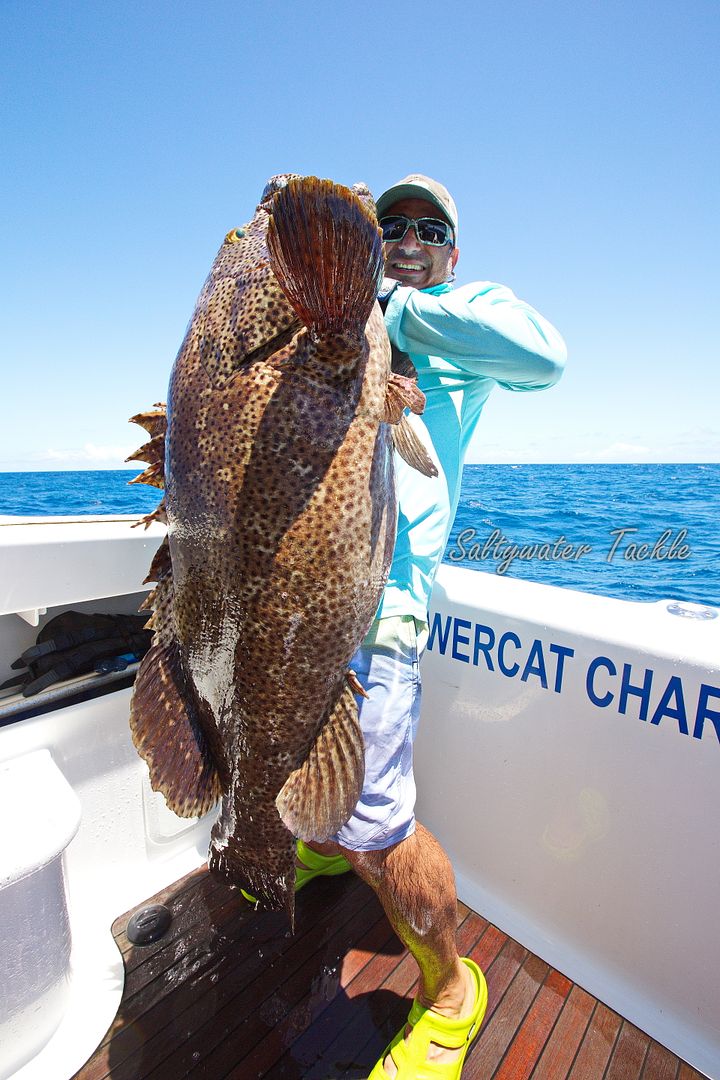 Double trouble!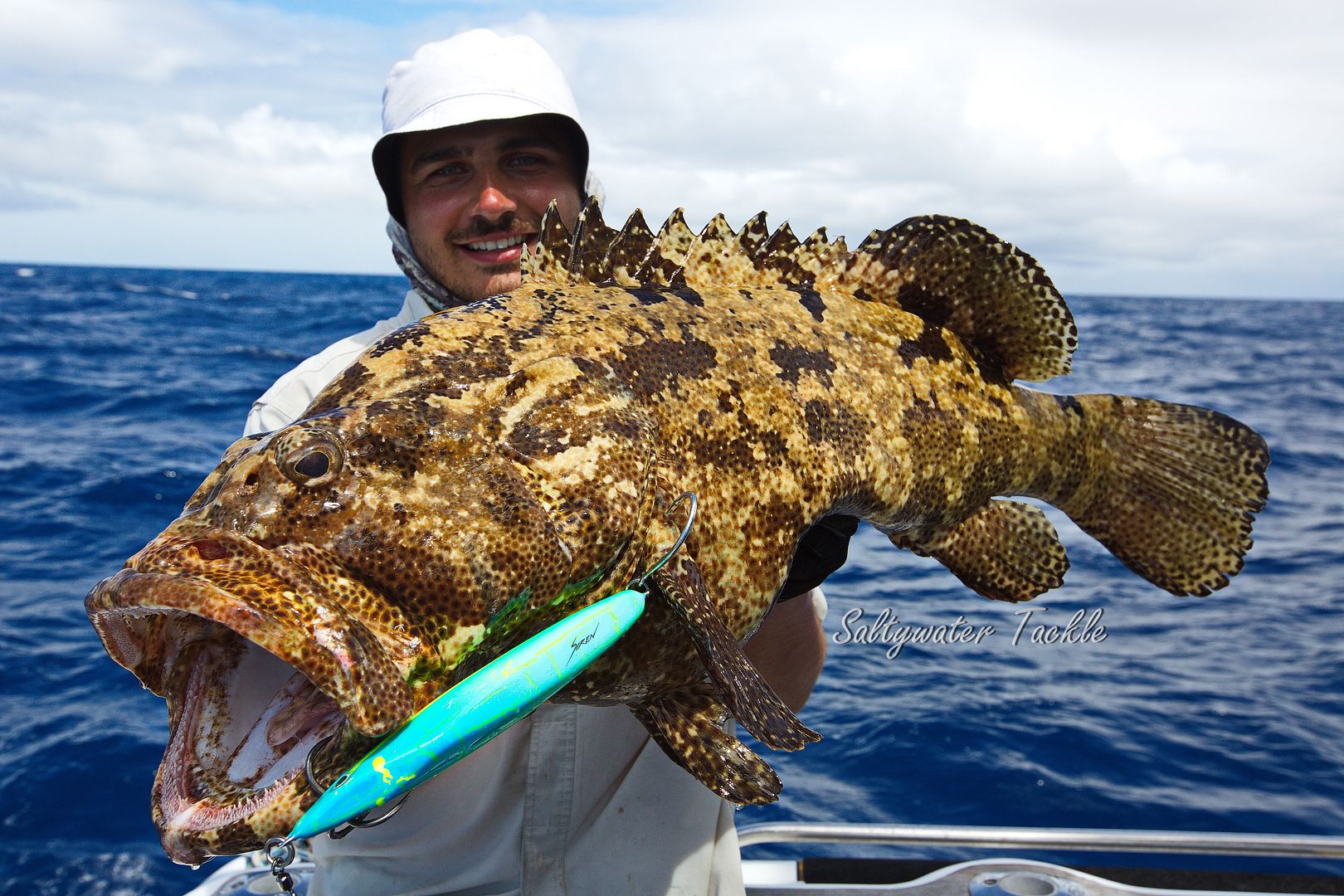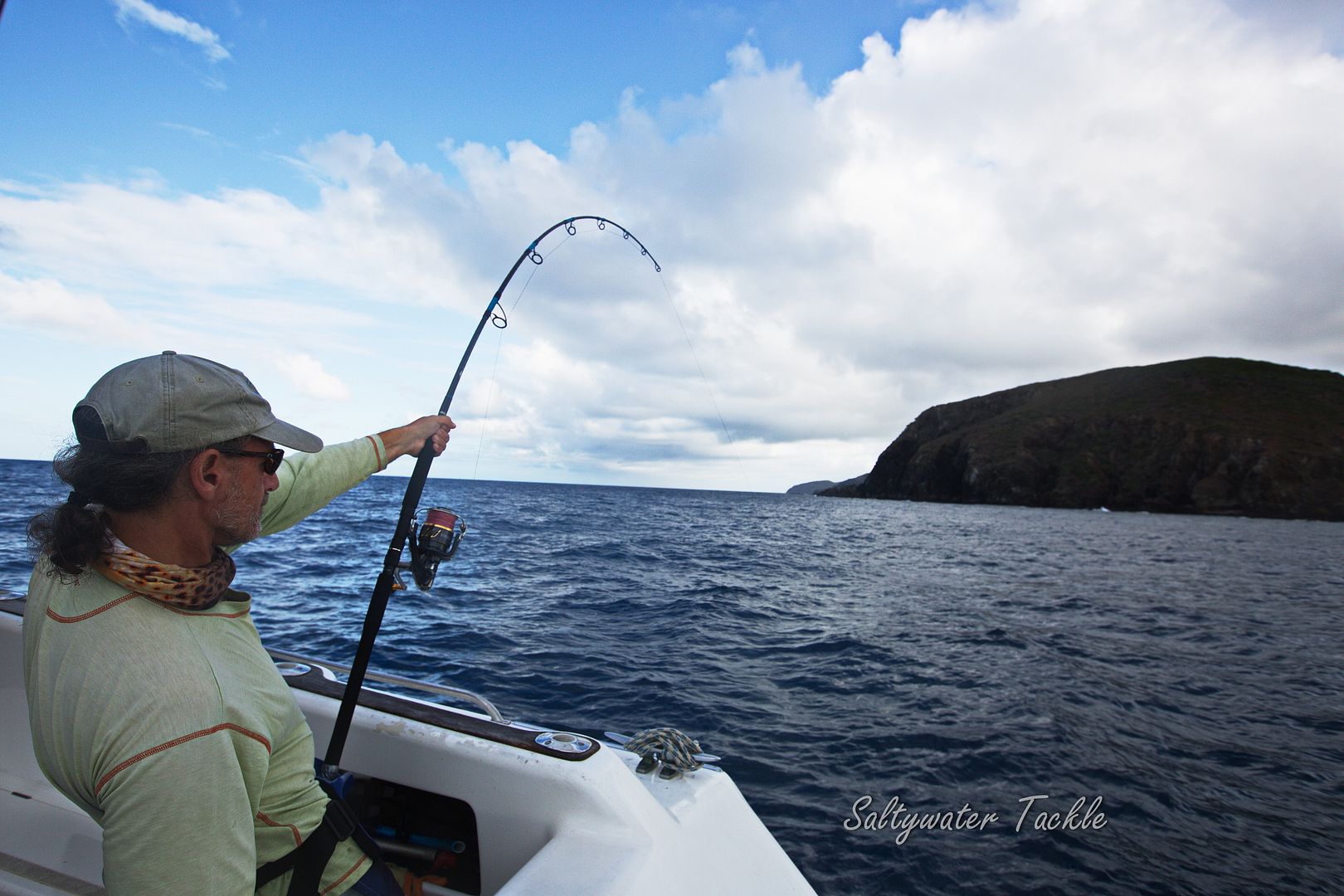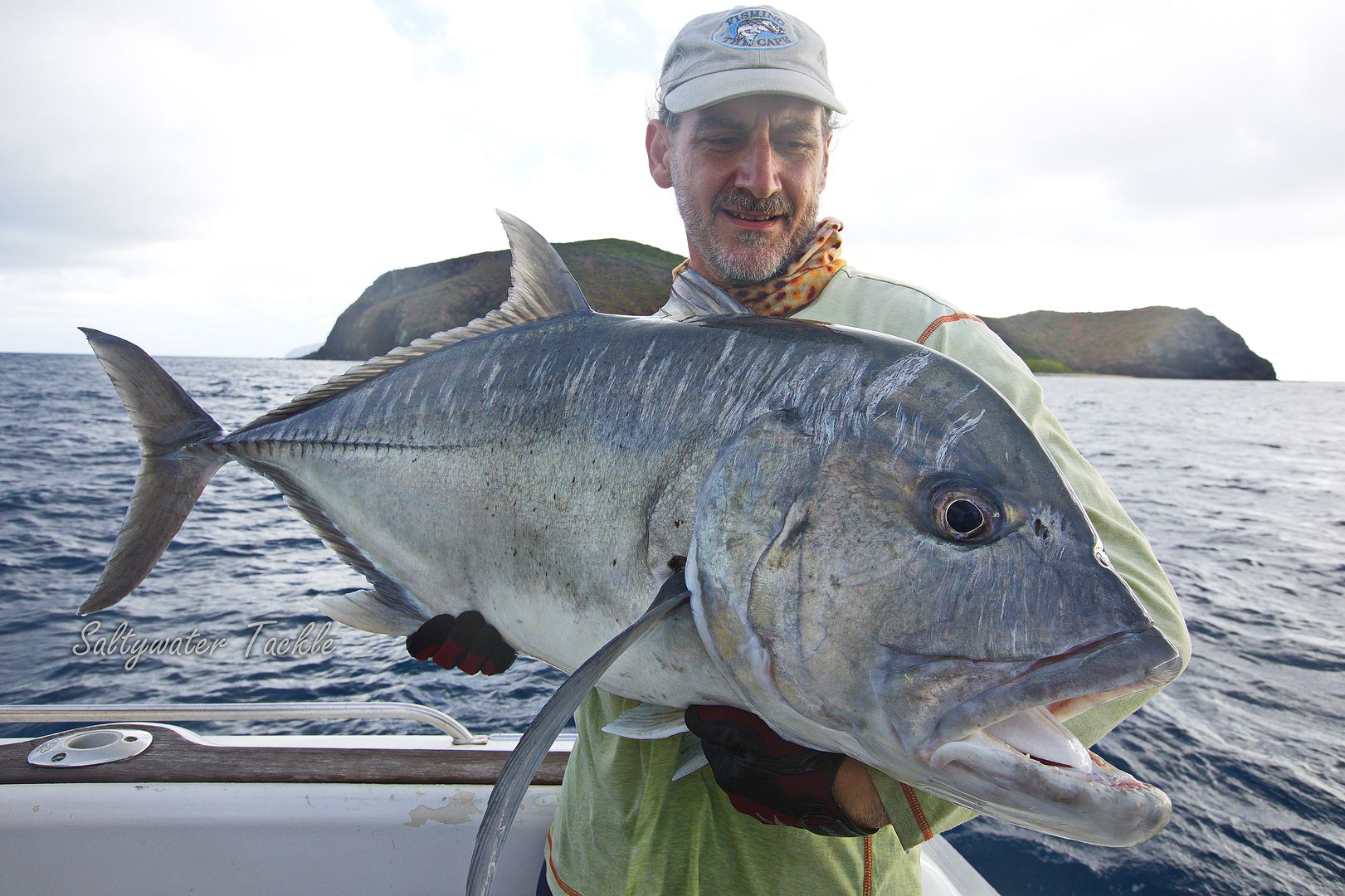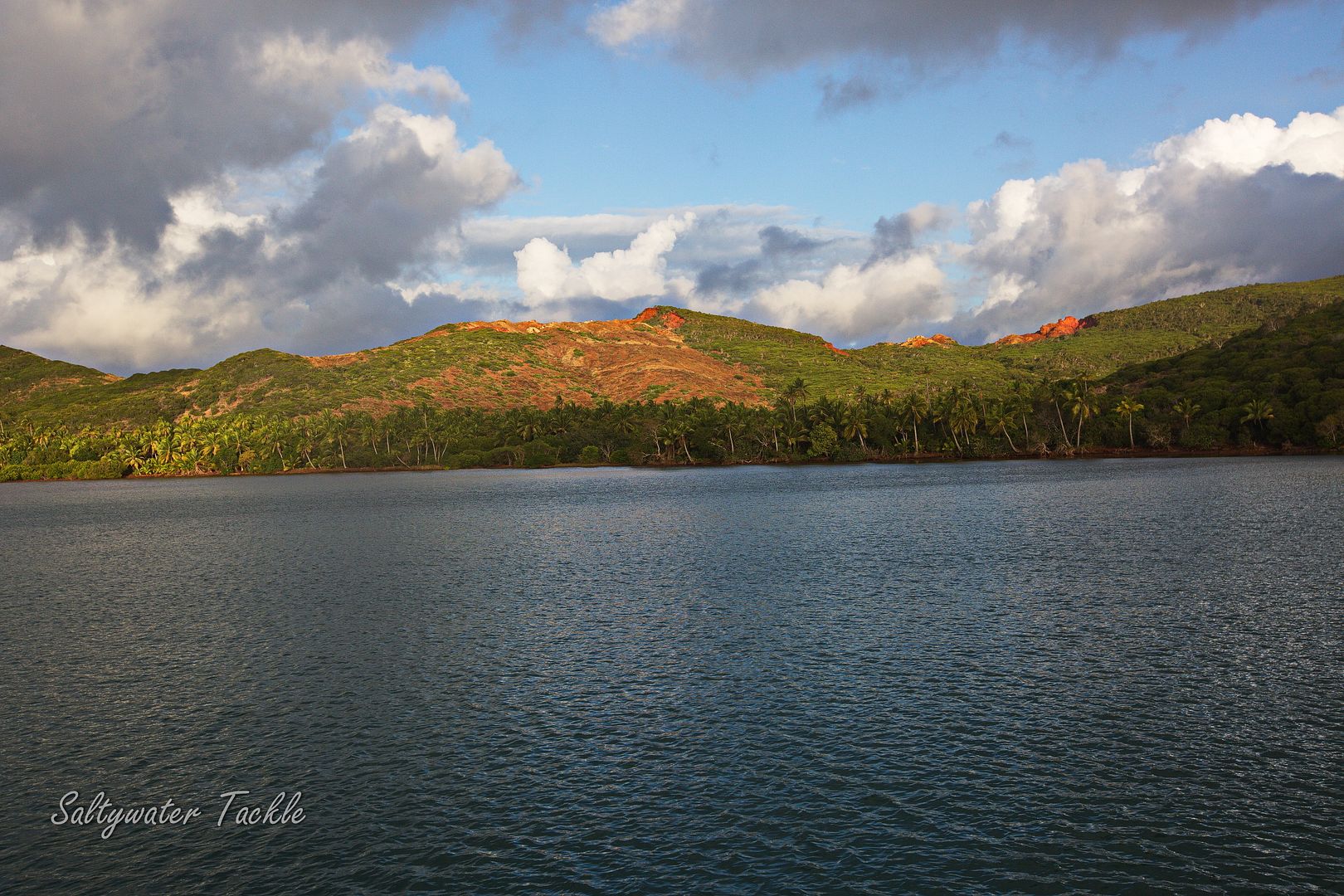 Good luck landing this one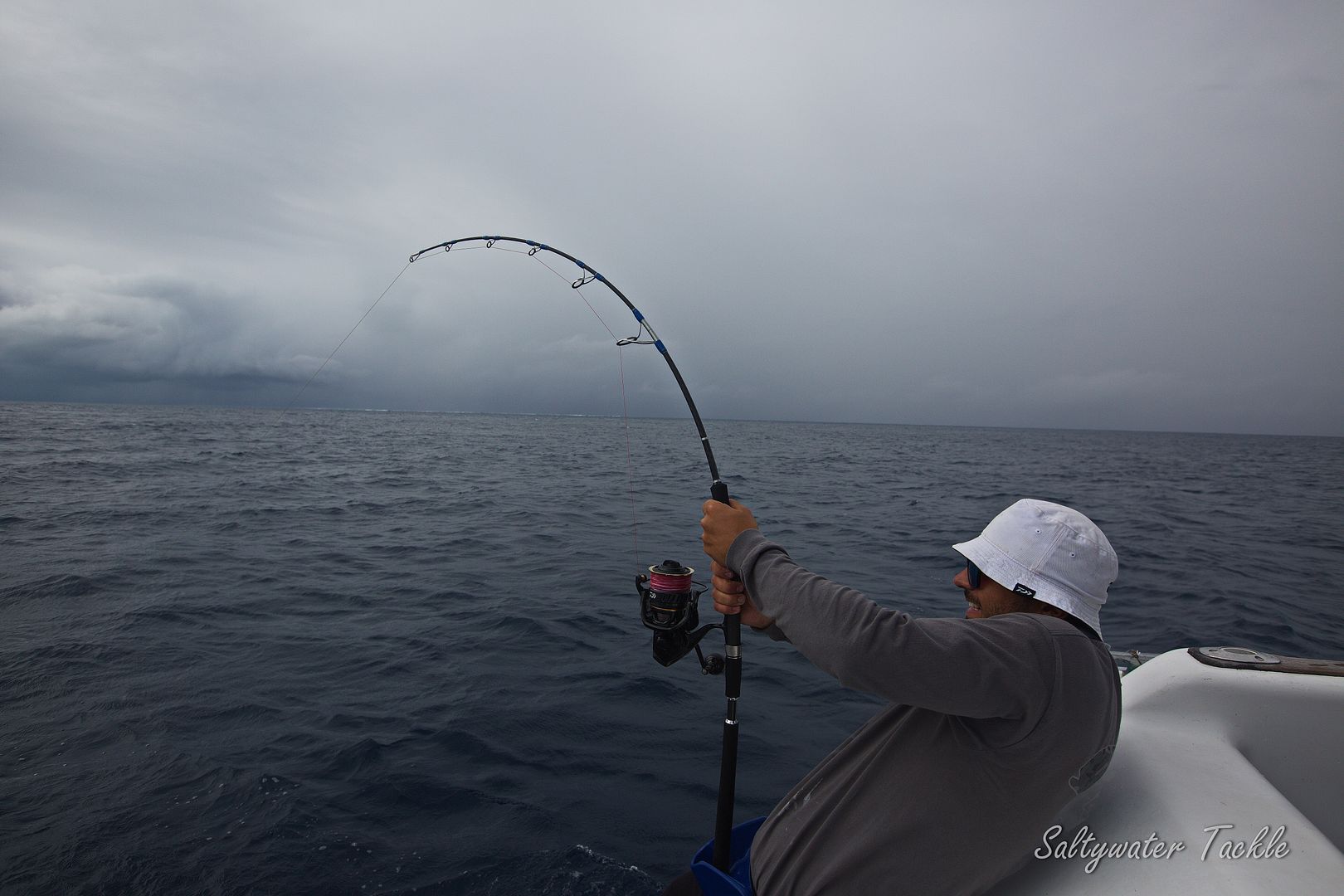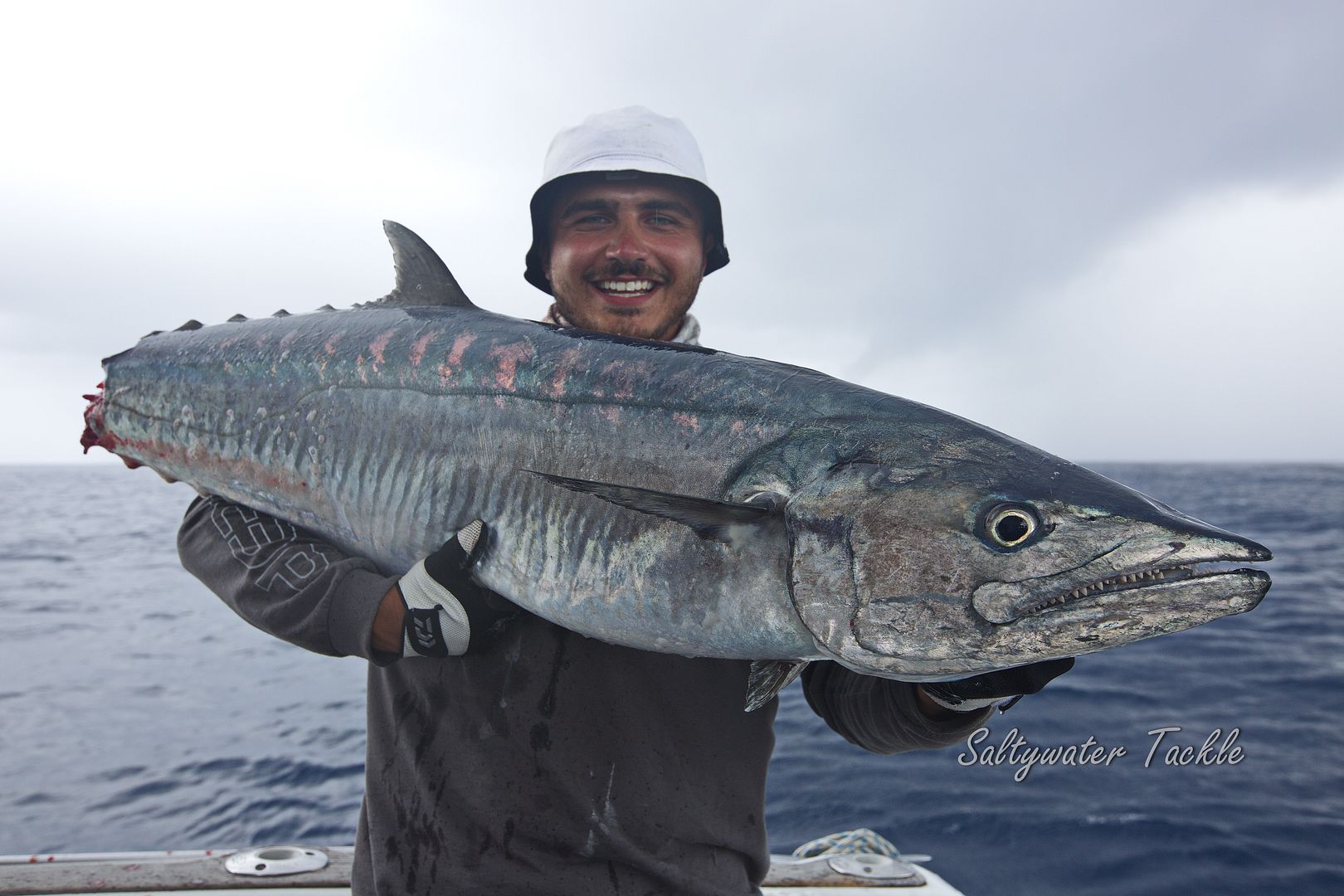 Duty Tax!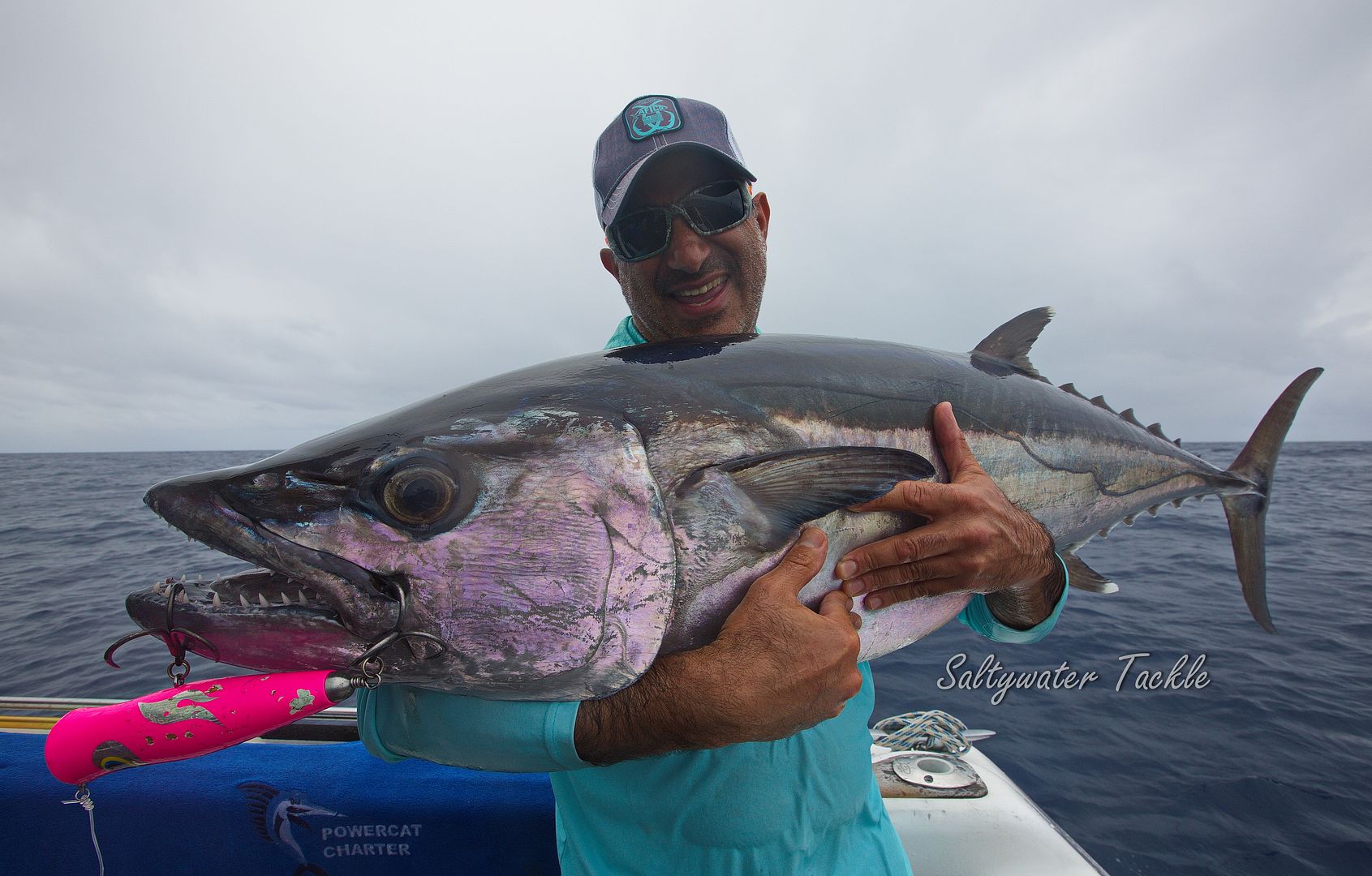 Landed on the El Maestro 74XH Prototype rod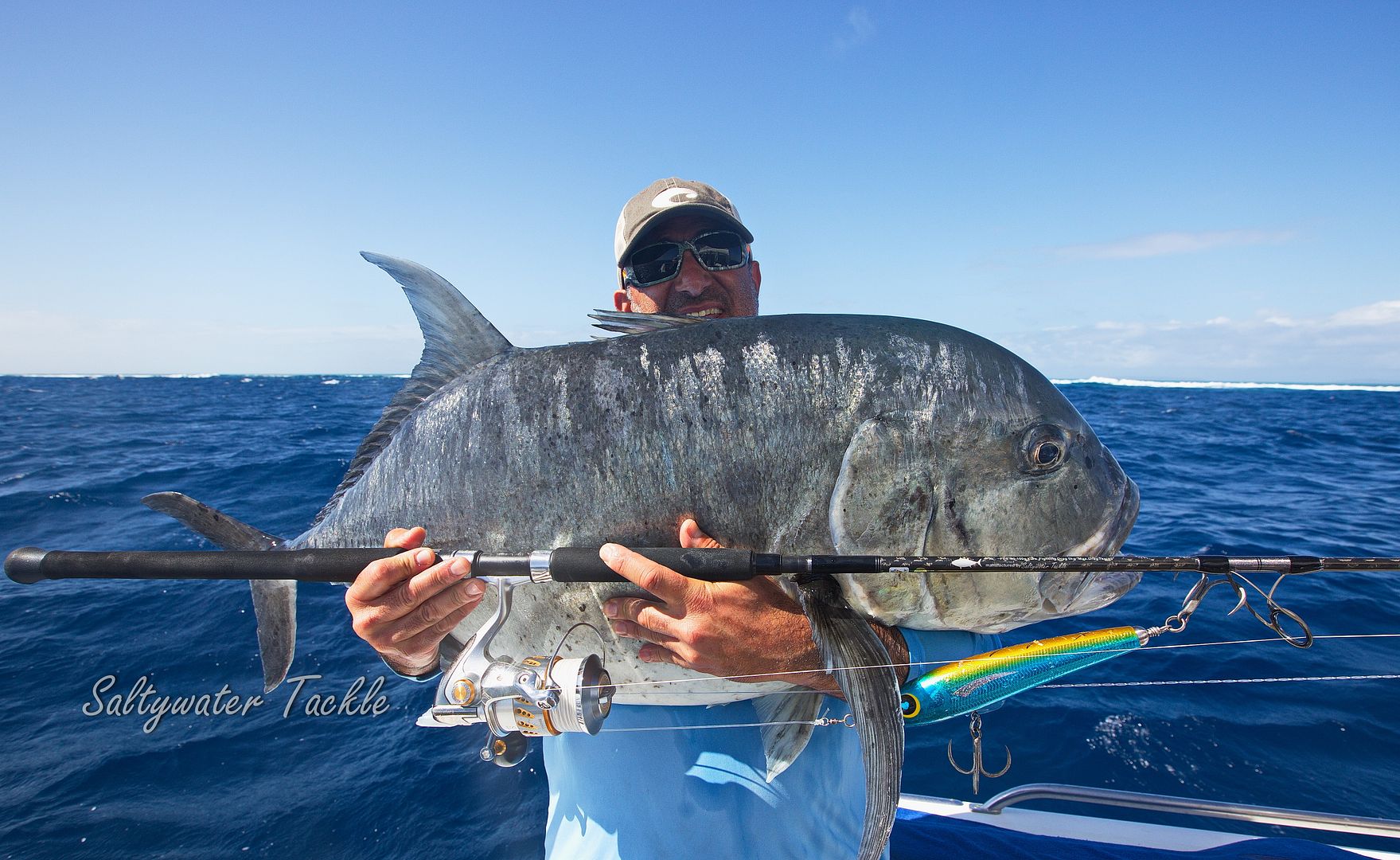 Landed on the El Maestro 710 MH POPPING ROD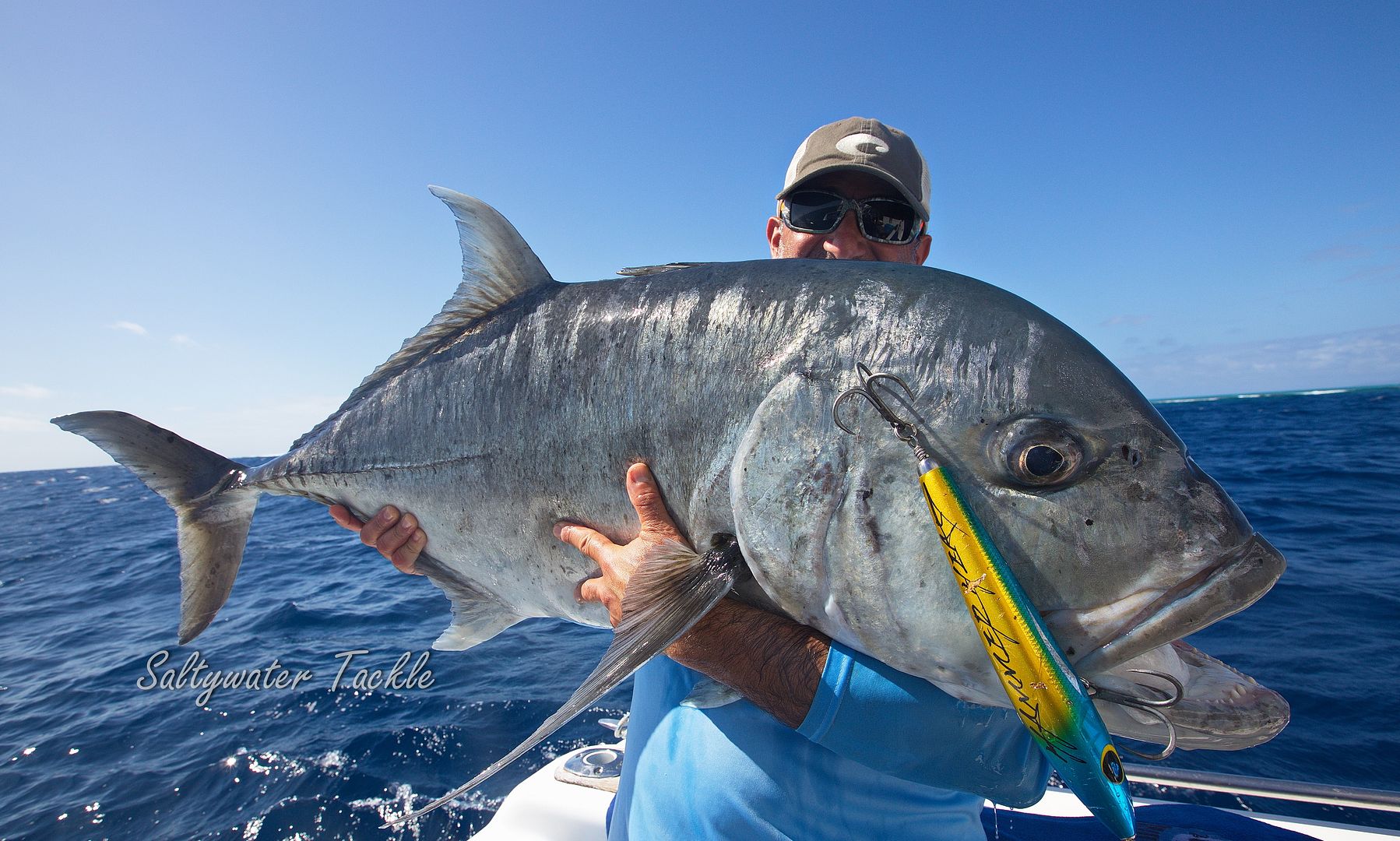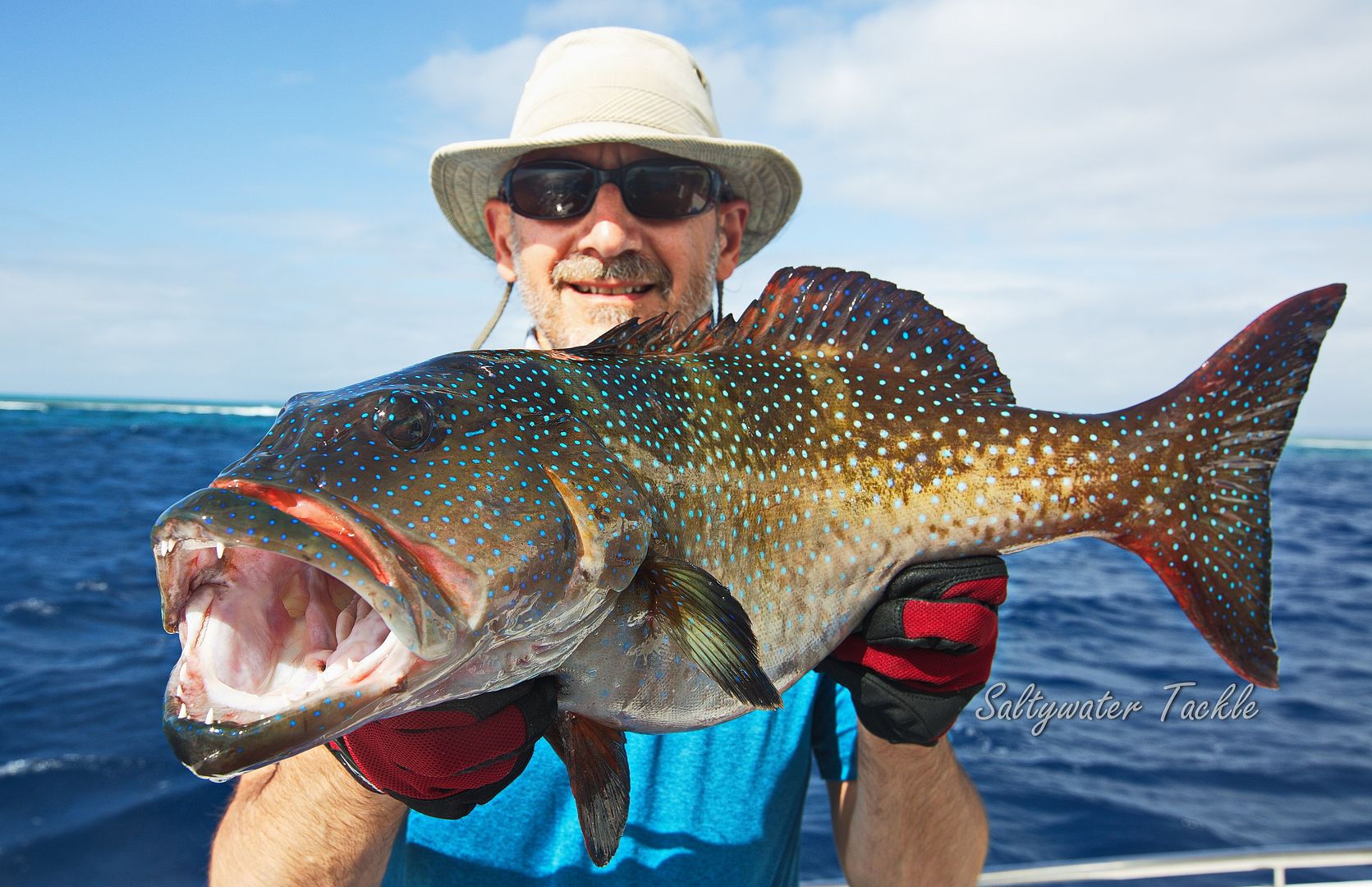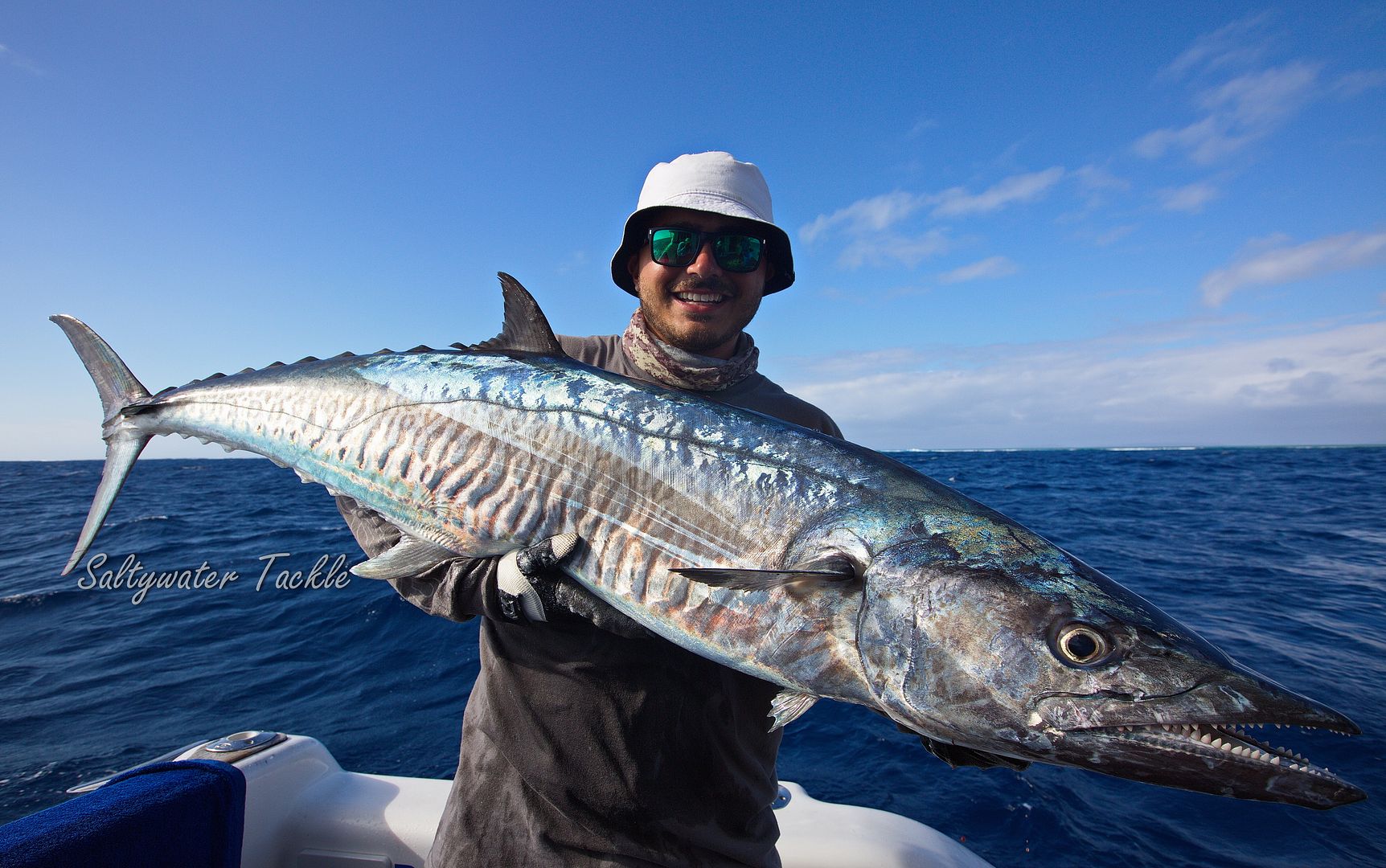 Finally as a one piece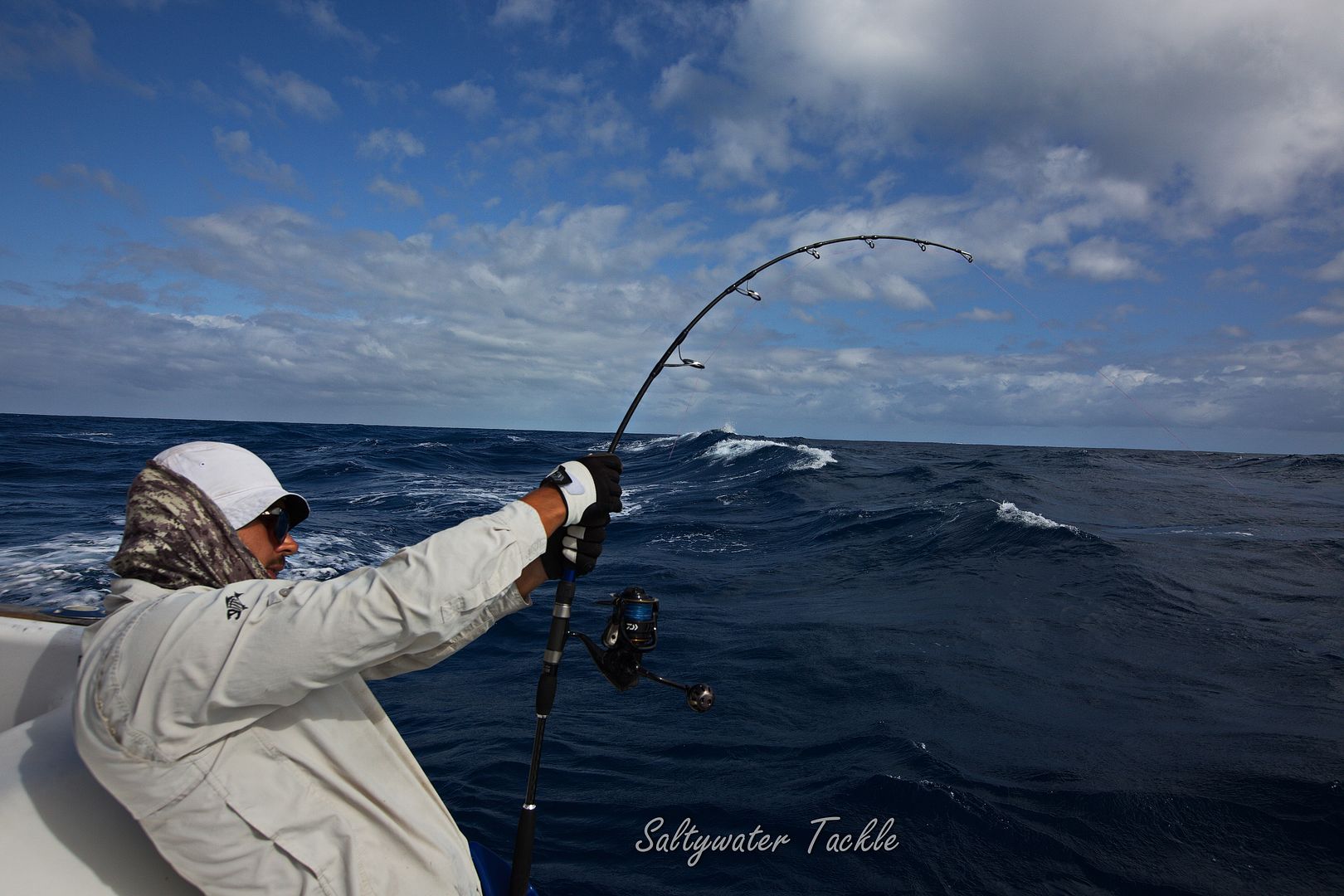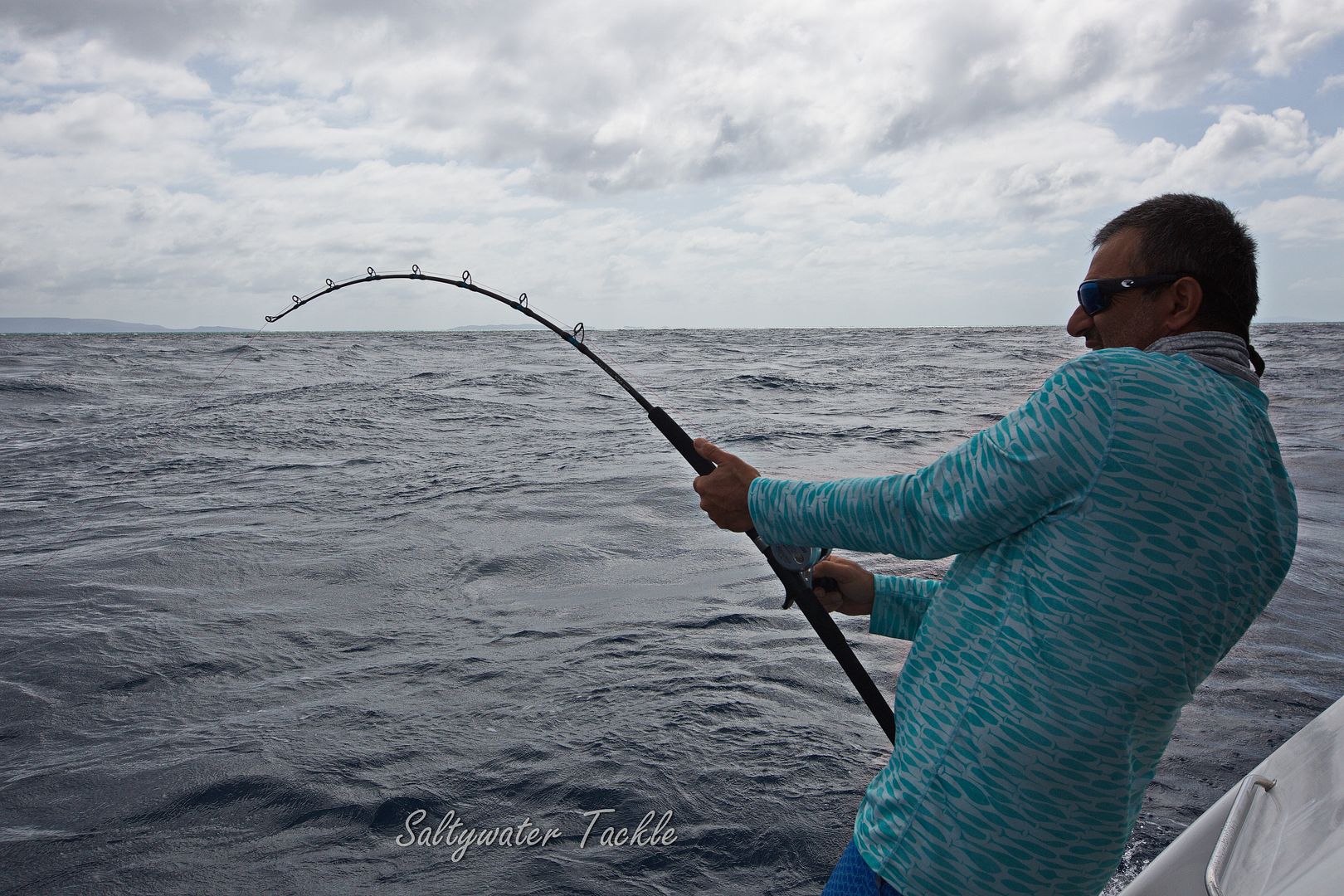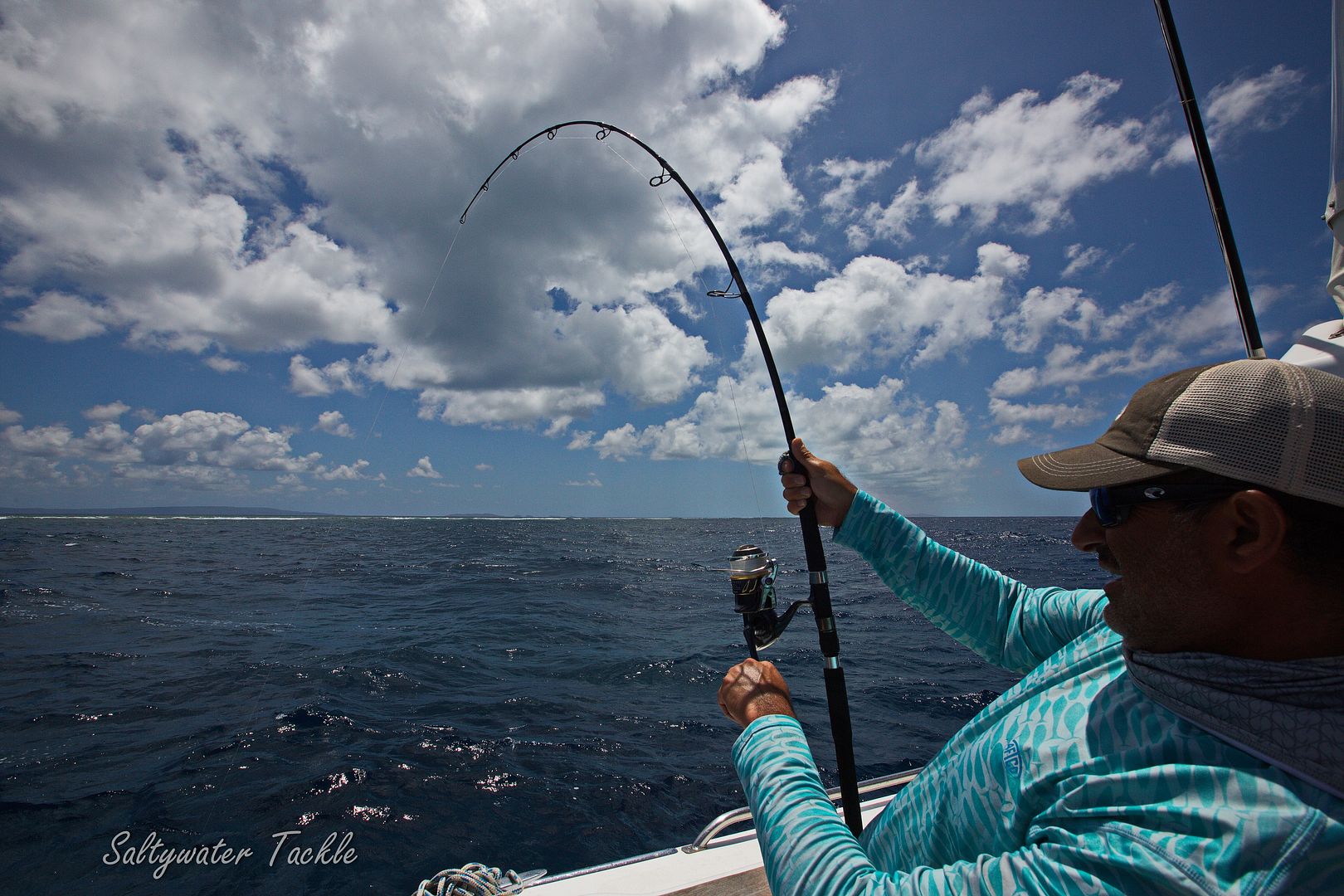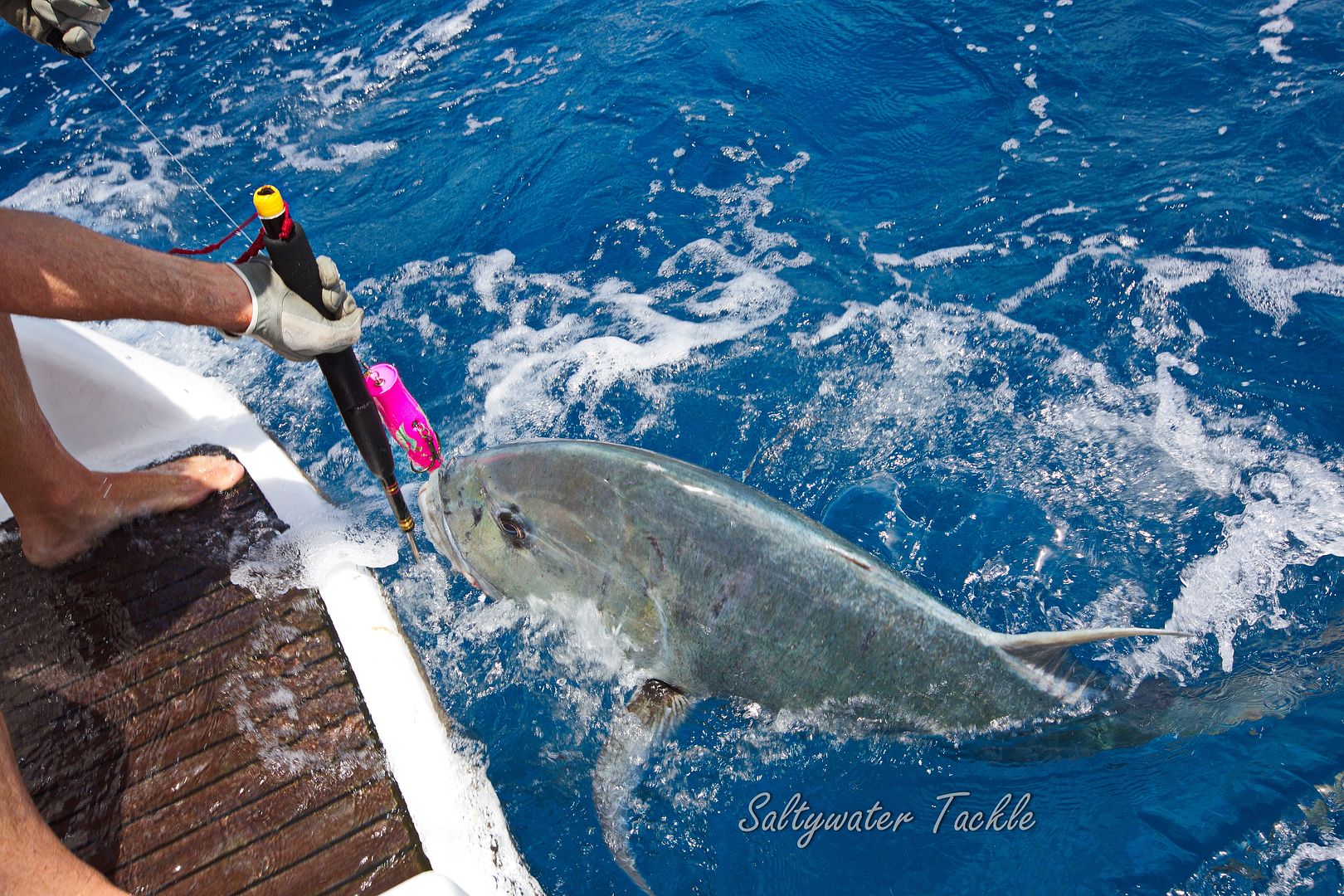 El Maestro 74XH Prototype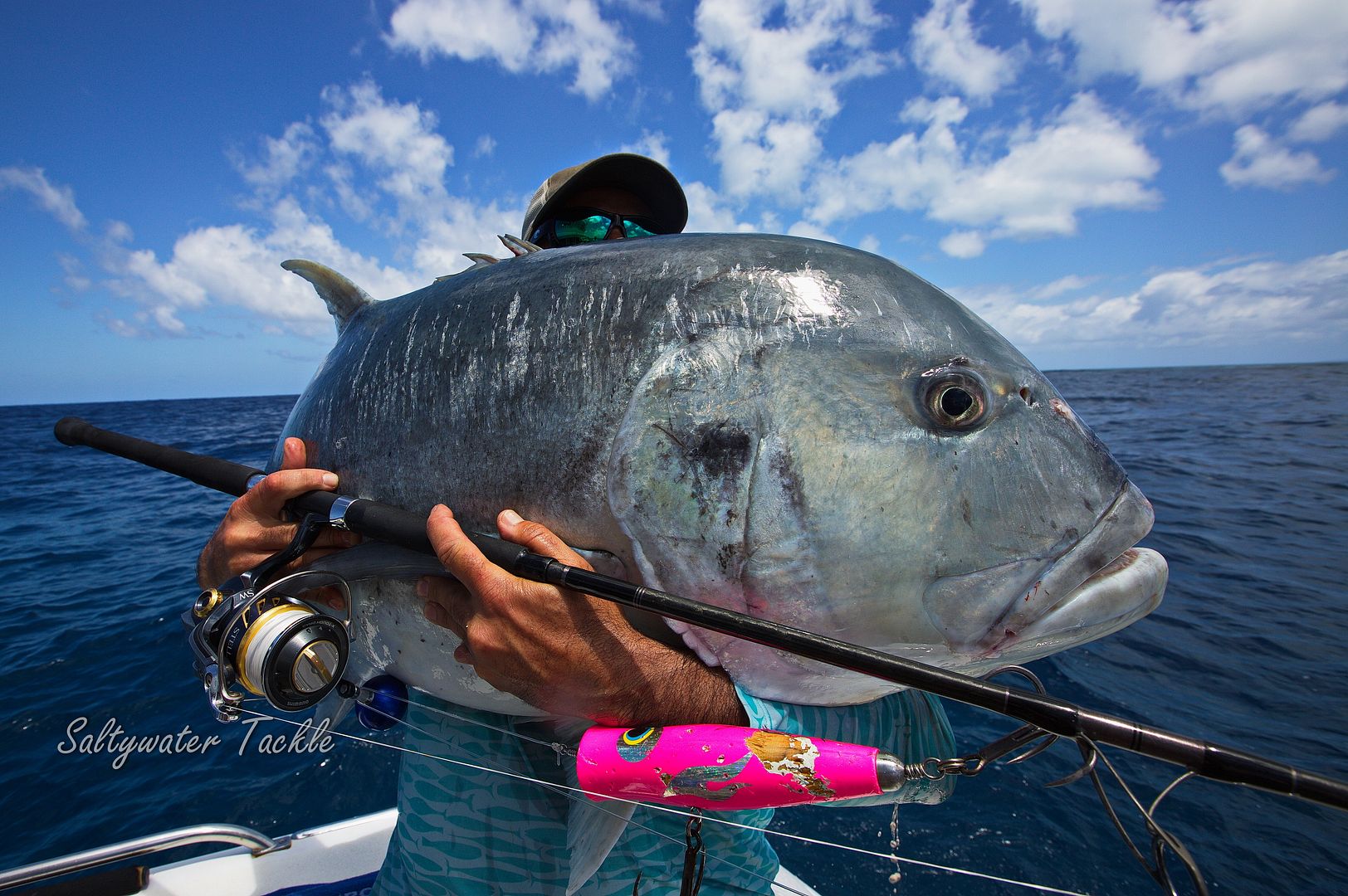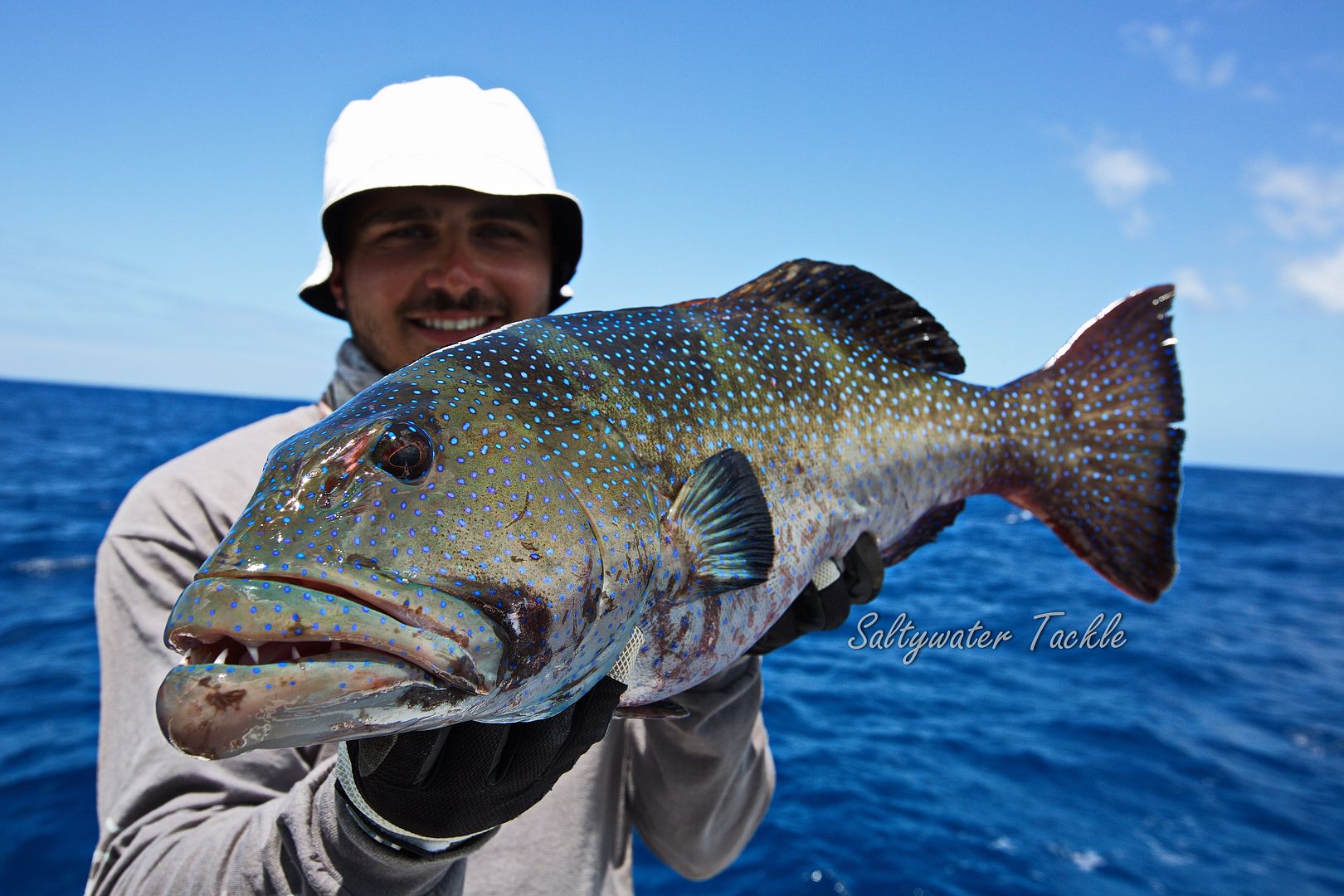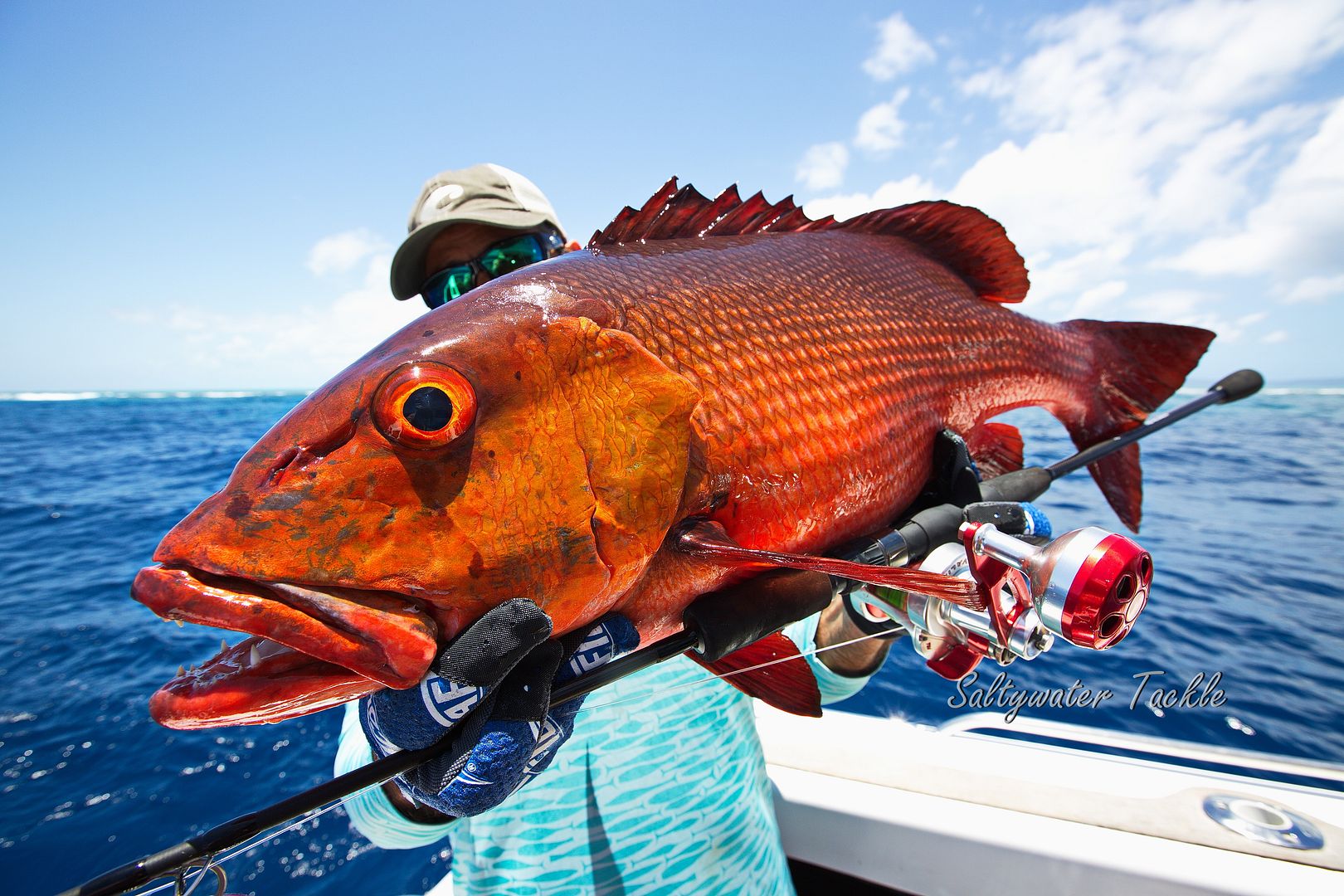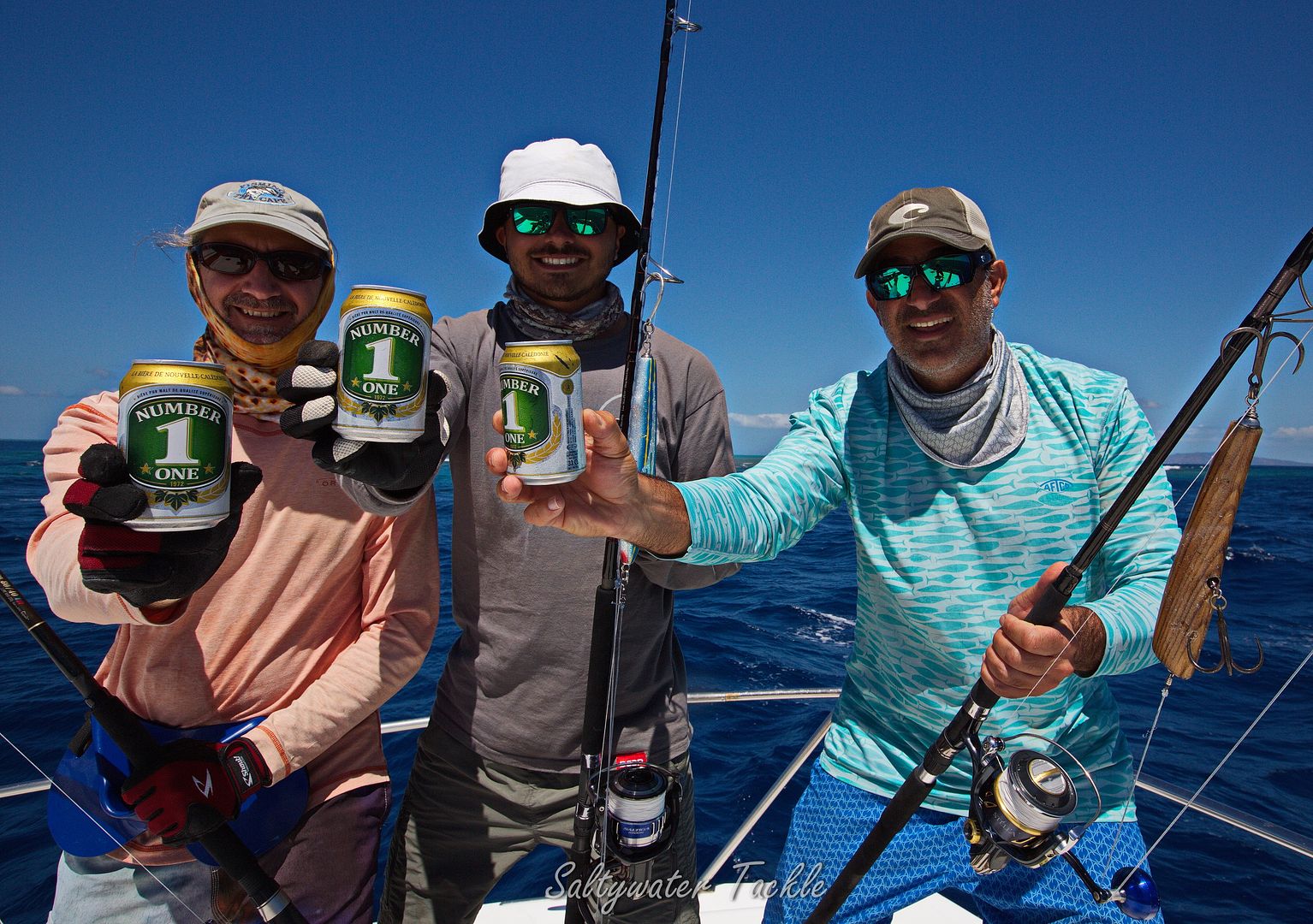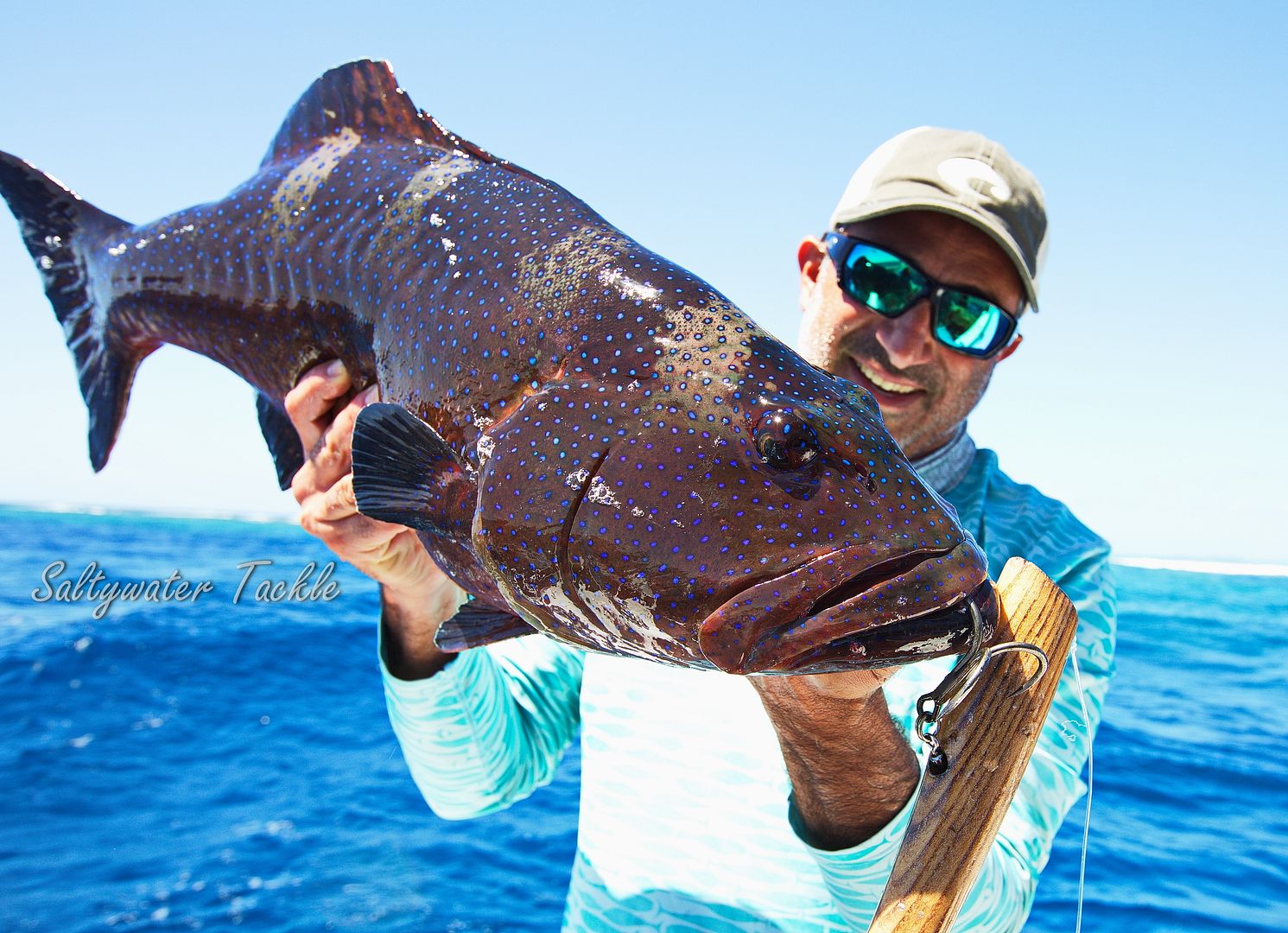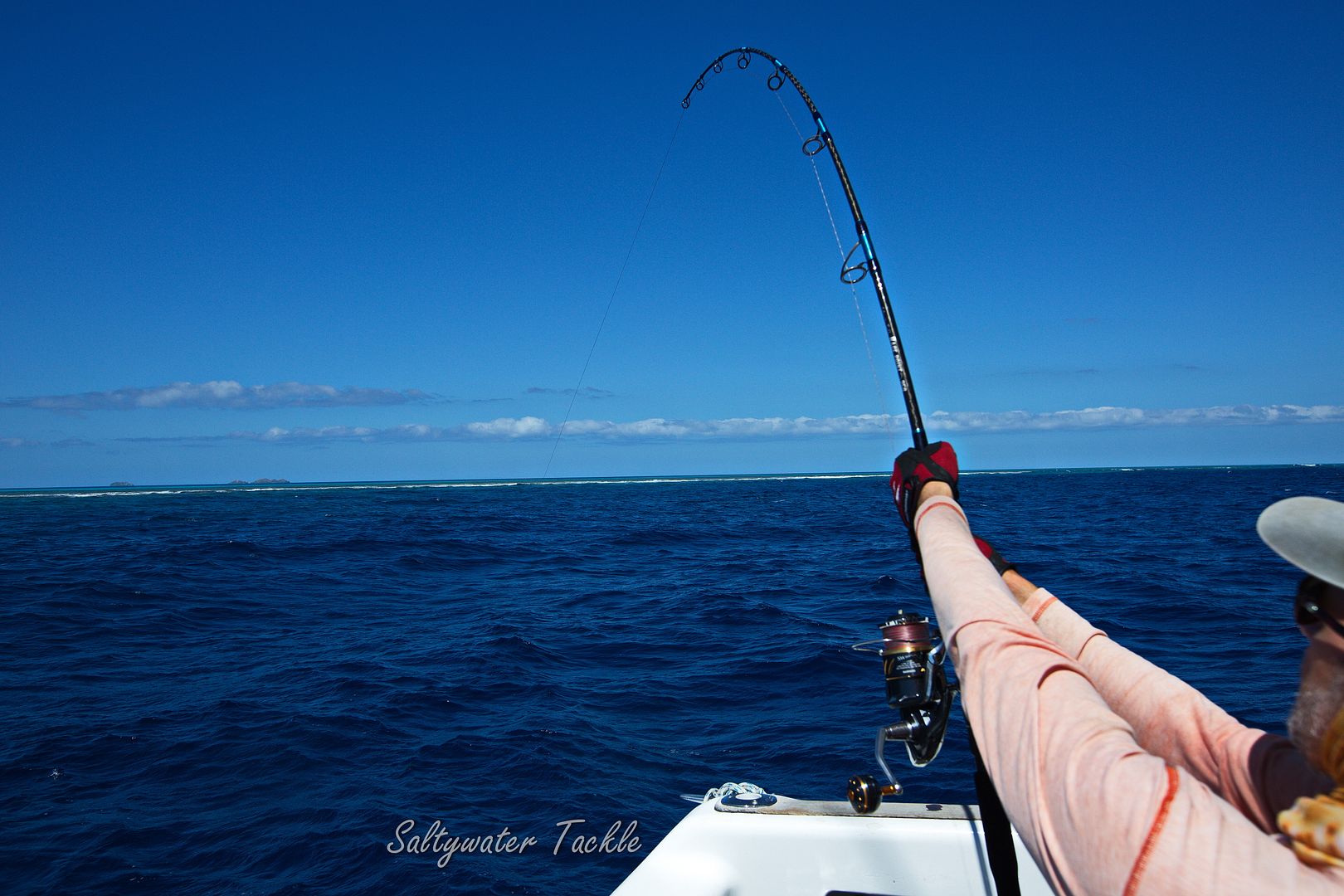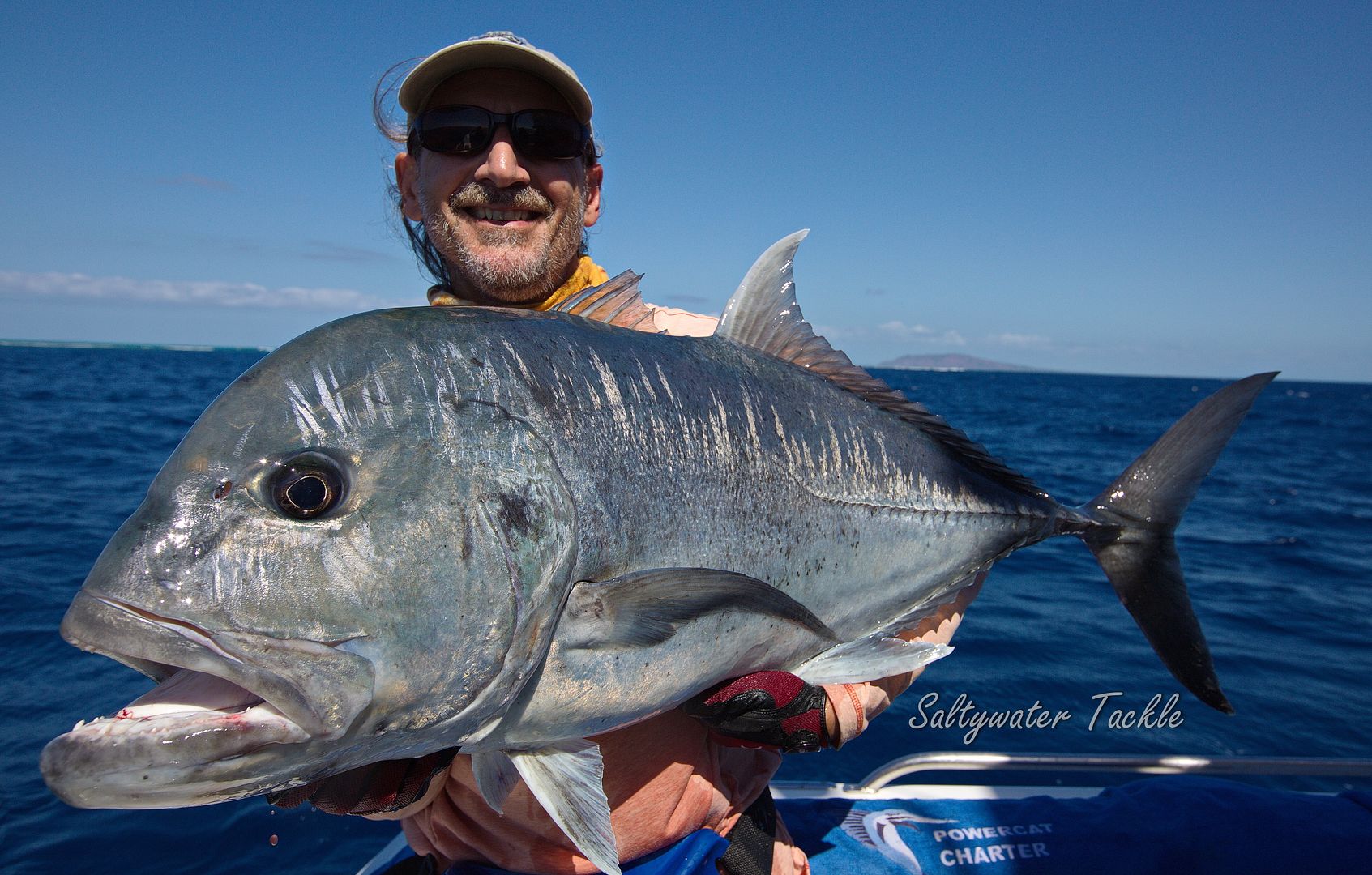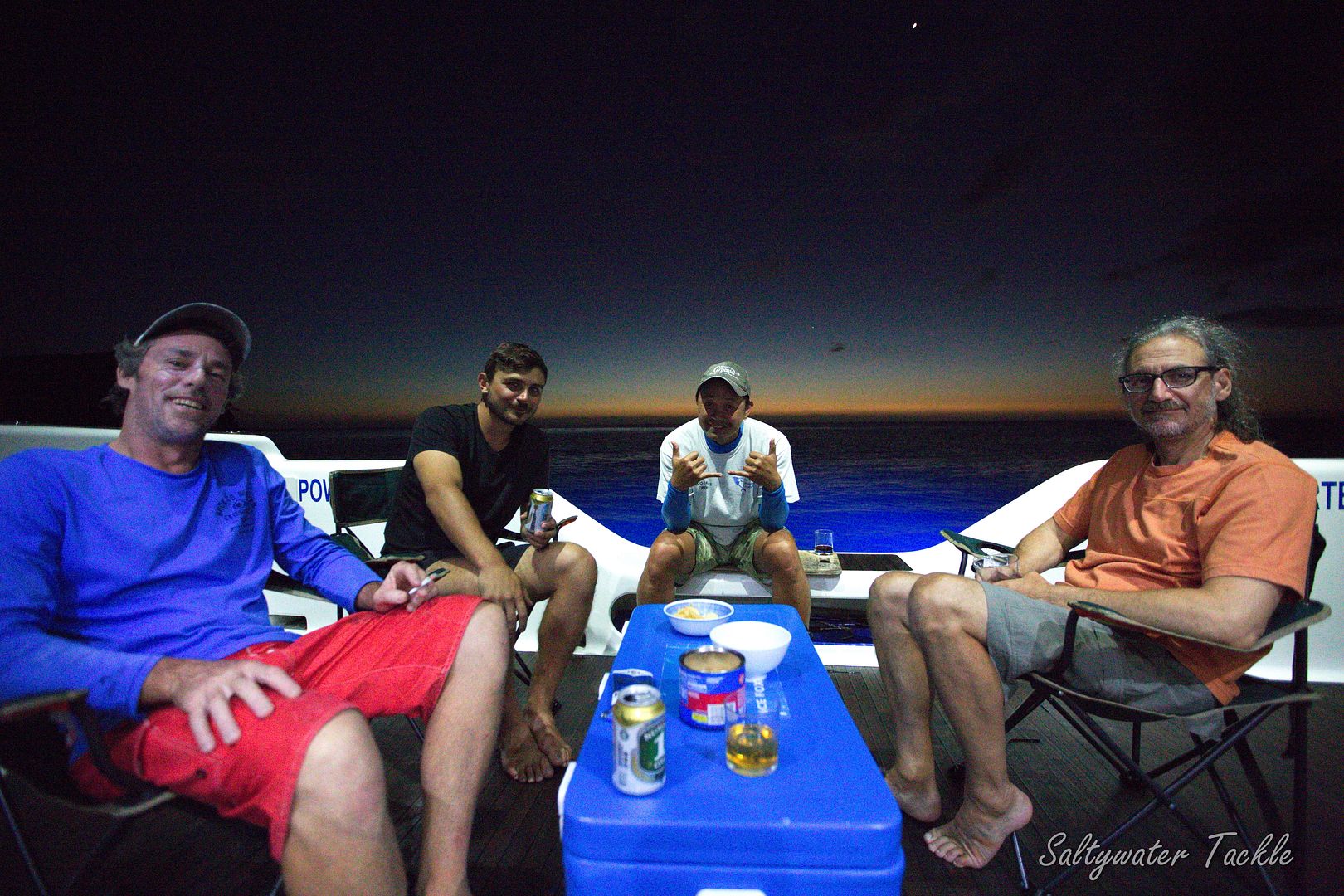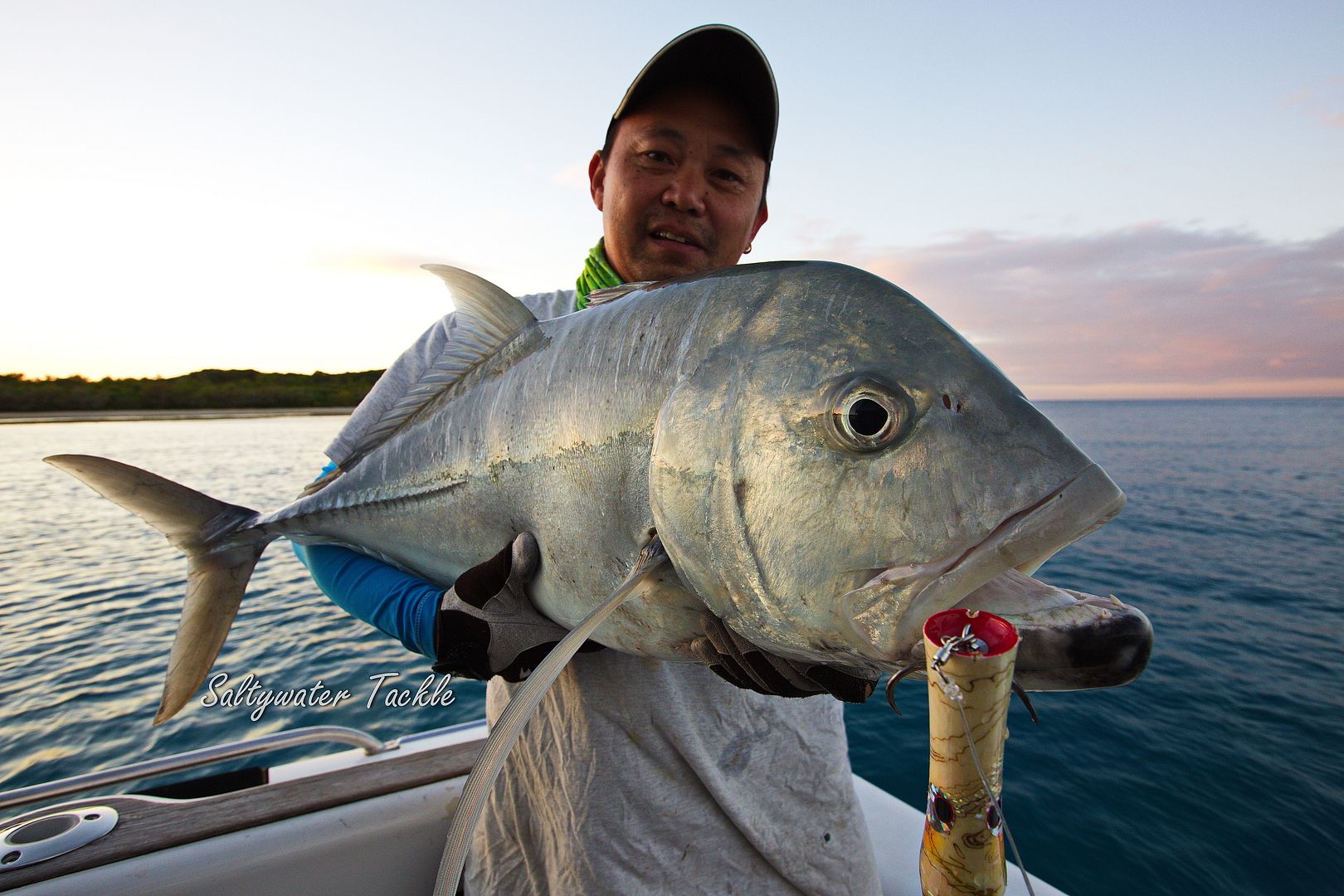 Cherishing the moment!