May 11, 2011
975
566
Name

Gary Graham
Boat

Watercloset
By
Baja Bytes
Feb 4, 2020 at 1:15 PM
Edit
Baja Norte cool and windy from the border to below Cedros. Boats equipped with down-riggers slay the yellowtail in Loreto and dorado put on a show in La Paz Bay. East Cape remains quiet as Los Cabos checks in with more cow-sized tuna and a sprinkling of striped marlin are offshore while sierra and roosterfish light up the inshore crowd.
*If you don't see a location, it is because we did not receive a report this week.
Que Pasa
UPDATED MEX 1 report
The road from Mex 1 to Gonzaga is almost finished. It's wide, no traffic, no topes – awesome. Only one mile is unpaved, and it's well-graded. From Gonzaga Bay north, the bridges are still under repair and require that you go around, but it's not too bad. The worst part, from Bay of LA, is just Mex 1, getting to the turn-off – there are still potholes, and it's narrow with no shoulder, but that makes you appreciate the new paved extension even more! A relaxing way to go.
The Sentri Lane is clearly marked at the West border crossing, and the route took less than five minutes. It was a sweet trip home!
Sent in by
Vagabundos Member Susan
Pacific Coast Sportfishing Show
February 14, 15 and 16
https://sportfishingfestival.com/
Fred Hall Long Beach Mar 4– Mar 8, 2020
https://www.bdoutdoors.com/forums/forum/fred-hall-show-specials-deals/
Tijuana Bull Ring
Typical catch caught – a mix of sand and calico bass with a decent amount of sculpin mixed in. Anglers are hooking the odd halibut and triggerfish as well. Hands down the leadhead and squid combo is working best, followed by plastics tipped with squid. The halibut are biting the sardine drifted right on the bottom in 80- to 130 feet of water..…
fishdope.com
South 9 / Coronado Islands
Most anglers coming down here are focused on rockfish, and the fishing is excellent. They are catching a mix of reds, chuckleheads, barber poles, and other mixed red rockfish along with good numbers of whitefish, plus some sheepshead, and if lucky, a few legal-sized lingcod.
All the regular rockfish areas are producing. The Lower 9, north, and northeast of North Island, the SKR, the 29 and the 71 Fathom Spots, and the Upper Finger Bank are all producing as well. Some of these areas are as shallow as 250 feet, and some are deep, like the 71 and the Upper Finger Bank; they are from 450 to 600+ feet.
Be sure to fill out your
DFG/customs declarations forms
to legally bring rockfish back into the U.S., where these species are currently closed to fishing. Please note – even with these forms filled, you're still not allowed to bring cow-cod or any other "no possession at any time" species back across the border
…
fishdope.com
Ensenada
G
rumpy weather pins fleet to the dock
Colonet
Yellowtail were caught yesterday, although the fishing was hit and miss.
The
Pacific Queen
ended up with 23 yellows, 11 lingcod, 120 reds, and 150 assorted red rockfish for 33 anglers.
The
Tomahawk
, however, scored zero yellowtail but did score well on the rockfish with a score of 19 lingcod up to 35-pounds, six big bonito, and full limits of rockfish for 13 anglers.
The
Vagabond
scored 35 yellowtail, along with 90 reds, 12 lings to 20-pounds, and 96 assorted red rockfish.
Once again, it was yoyo iron that accounted for the yellowtail. The yellows came off sonar marks. If you found them, they were willing to bite. The issue was finding a school, and that proved to be difficult.
The lingcod and the rockfish came on jigs on the two-inch hook on rockfish ganions baited with live sardine.
Due to the extreme long-distance – roughly 115 miles – we strongly recommend taking one of the big sport boats out of San Diego and Mission Bay.
Here is a list of them from the four landings.
Fisherman's Landing (619) 221-8500
Tomahawk and Pacific Queen are online for 1.5-day trips departing Friday evenings at 7 p.m.
Point Loma (619) 223-1627
The six-pack Game Changer is online for 2.5-day trips departing 5:00 p.m.
H&M Landing (619) 222-1144
Relentless is online for 2-day trips, and the Excalibur is online for 1.5-day trips, both departing Friday evenings at 7 p.m.
Seaforth Landing (619) 224-3383
No trips posted. Call to confirm
…fishdope.com
San Quintin
I did not fish this weekend, but the guys that are fishing have been catching good tails and lingcod, the weather continues to be cool…
Captain Juan Cook
Laguna Ojo de Liebre near Guerrero Negro.
Whale watching is ramping up, and the baby whales are growing fast, gaining 100-pounds a day! Many pangas have had friendly whales.
Although whale numbers are down, there is lots of mating, which gives us hope. I have been setting up our new camp, so I have not been on the water for the last few days…
Whale Magic Tours, Shari Bondi
Bahía Asunción
What a beautiful day for the first of Feb. here in Bahía Asunción. We have had Santa Ana wind conditions for most of the day, so no fishing, but the wind totally laid down around sunset, and the afternoon was a beauty. Just a few drone shots to remember Feb. 1, 2020.…
Ross Zoerhof
Loreto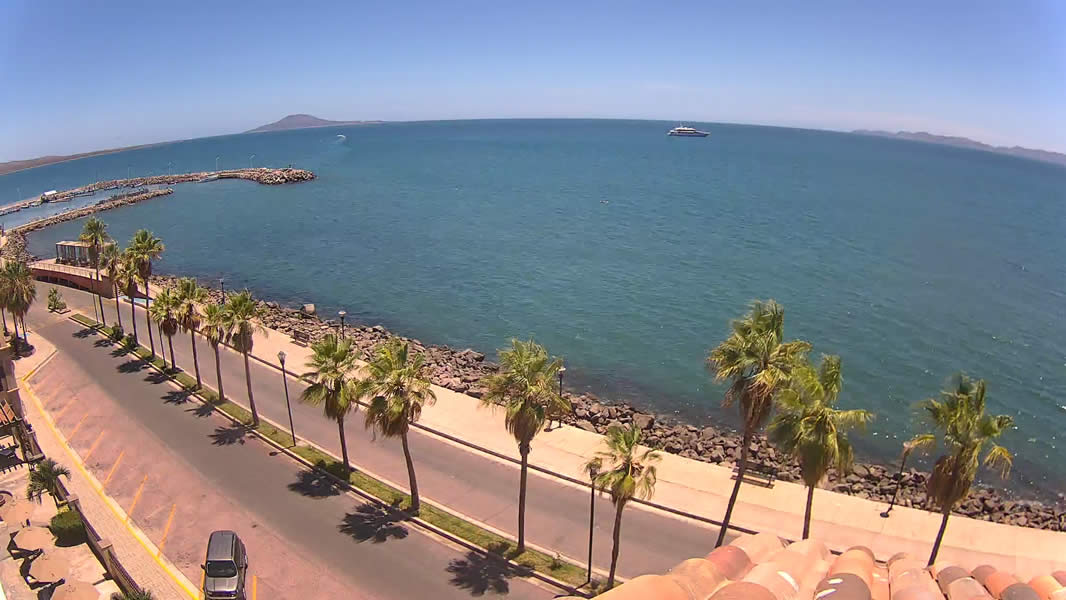 "Time to dig out the downrigger if you want to score big on yellowtail!" That's the word I got from a new believer.
The line from
"Lagrimas"
on
Coronado
to the northwest tip of
Carmen
is strewn with boulders and the associated yellowtail monsters. Get the bait down in this zone, and you can expect a fight.
Nathan Burbey scores a couple of yellows with Outpost Charters
Trolling a mackerel at 80 feet has been the ticket to this week's bite. Many fish were in the twenty-pound plus class all along the boulder line.
Most of the other spots had fish but no solid action. Pinto, snapper and a few cabrilla were caught.
Lobo and the 50 Spot were out of the "comfort zone" for most boats due to the "off and on again" north winds.
It's still early for the heavy action. A few more weeks and more spots will be full of eager yellowtail …
Rick Hill, Pinchy Sportfishing
Magdalena Bay
No Report
La Paz
Mexican Minute La Paz Video Report from Tailhunter Sportfishing for Week of Jan. 26-Feb. 2, 2020
East Cape
All quiet as windsurfers frolic…
Puerto Los Cabos
The best action out of San Jose del Cabo seemed to be straight out front, from Palmilla to the Hotel Zone and north towards Punta Gorda. The grounds to the north, where fleets regularly concentrate their efforts, have been turned over with greener, cooler currents, and better-looking water. More schooling baitfish are presently right off the Marina entrance. The ocean is now in the 70- to 71-degree range throughout most of the region with the coolest currents near Los Frailes, but they are pushing farther south every week.
Sizable schools of mackerel and sardineta continue to be reported off San Jose del Cabo, as well as black skipjack moving in on these same grounds. Bait vendors have limited supplies of caballito, ballyhoo, and slabs of squid.
The yellowfin tuna action stalled out during the week. Also, dorado became scarcer with each passing day. Early in the week, a few wahoo were reported, along with more dorado, but as the week progressed with not so ideal conditions, ocean temperatures cooled, and surface action slowed way down. Billfish was slow as well; some days, striped marlin would be more active, but on the very next day, they could not be found. Again, they were more consistent early in the week.
Not much going close to shore – a handful of sierra and a few roosterfish, (though the cooler, off-colored current slowed that action way down). There had been mid-morning frigate bird activity, with feeding dorado found close to shore, but that action faded as well. We hope that as the weather settles and we see a slight warming trend, that action will improve.
Currents were swift, but there was a mix of bottom fish found – not large fish, but a few quality leopard grouper to 15-pounds, yellow snapper, with other pargo and cabrilla along with lingcod in the mix.…
Eric Brictson, Gordo Banks Pangas
Cabo San Lucas
Billfish 48%, Dorado 31%, Tuna 51%, Other 11%
Great billfish fishing again this week in Cabo, which included steady catches of up to six marlin released per boat, with some nice cow-sized yellowfin tuna still showing up late in the season. The top marlin boat, Pisces 35'
Bill Collector 2
, went six for eight on striped marlin plus an approximate 12-pound dorado caught and kept. Total billfish releases were 72 for the fleet, while dorado totals numbered 45.
The top dorado boat was Pisces
31' Rebecca,
which had an epic day for anglers from
Saginaw, Michigan
; they landed ten in one day, ranging from 10- to 30-pounds each. They also released four striped marlin.
Small game catches have continued to produce as well, although the sierra mackerel did slow compared to last week, which was a sierra free-for-all. We have started to see more grouper, red snapper, jack crevalle, and roosterfish showing up. Pisces 24' Panga
Tres Marlins
, for example, had one 10-pounder released, one jack crevalle released, and one grouper on a half-day with
Emerson
and
Tim Scharnberg
from Canada.
The biggest surprise this week was the 200-pound yellowfin tuna caught by anglers B
ob Mitchell
,
Scott Croasdale
, and
Bret Koehler
from
Calif
. and
Colorado
, aboard Pisces 28'
Adriana
.
The anglers were celebrating Bret's 50th birthday, and they began their fight with the monster tuna at approximately 11-a.m. and did not hit the dock until 8-p.m. They fought the fish on a 30 Penn International with 60#! The tuna hit a yellow/green lure in a school of porpoise at Golden Gate. The guys also caught a small dorado.
The fleet caught 256 tuna total, with Top Tuna Boat, Pisces 31' Tracy Ann landing 22 in one day, ranging from 10- to 25-pounds; plus one striped marlin released…
Rebecca Ehrenberg, Pisces Sportfishing
LOCATION: Pacific Side solely:
Los Arcos, Las Margaritas, Migrino, Golden Gate.
WEATHER CONDITIONS:
Overcast days, some swell beginning the week. Max 2- to 4-feet.
AVERAGE WATER TEMP:
72-74 F
BEST LURES:
Mackerel live/dead, cedar plugs, hoochies, feathers, green/yellow, and guacamayo lures.
Mainland Mexico
San Carlos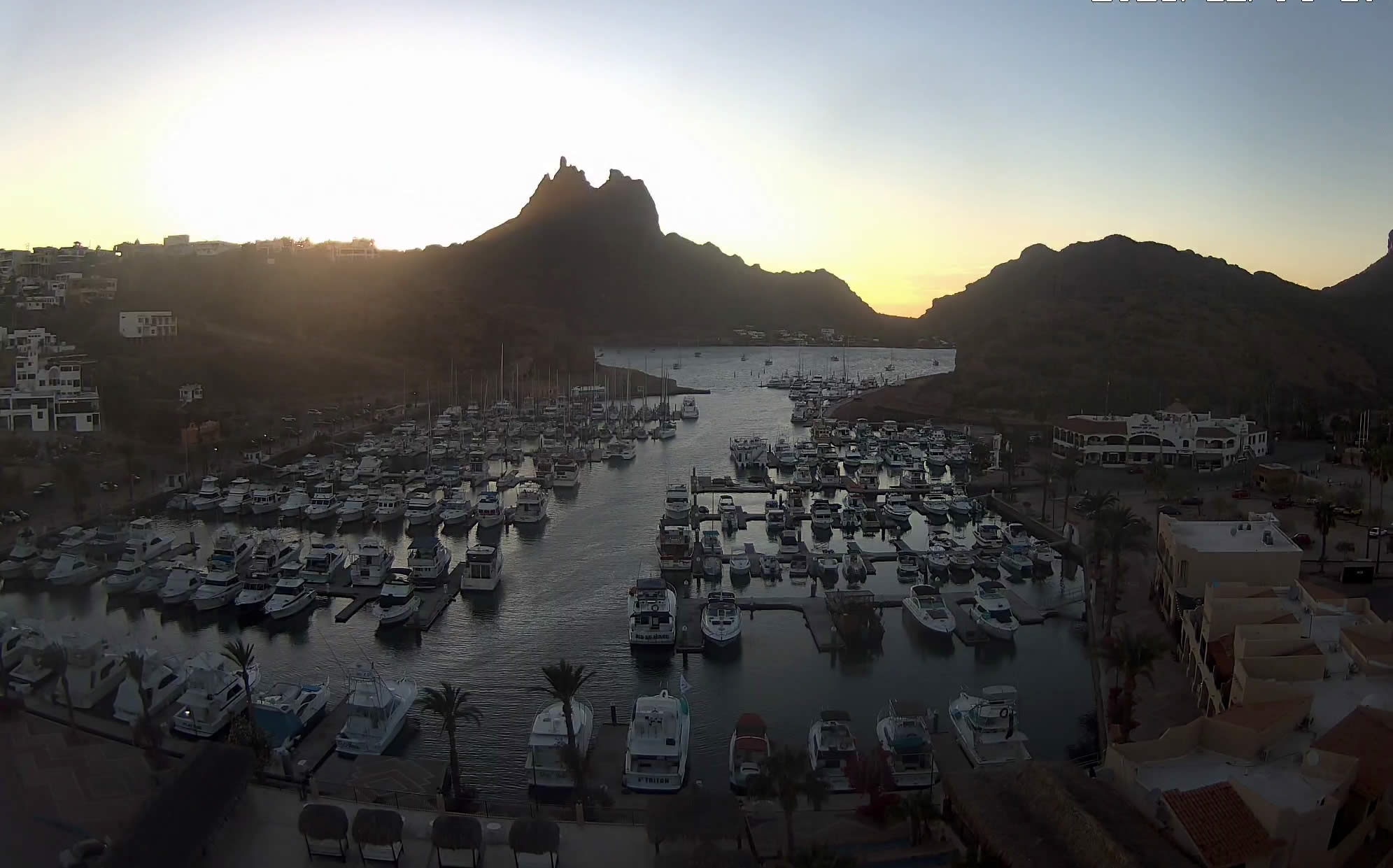 Costa Rica
Will Drost
visited
Los Sueños
years ago for an eye-opening experience that led him to pursue his dream.
Armed with a crew of Costa Rica's finest captains, mates and staff, Maverick Fly boats are the pinnacle of offshore big game sportfishing. "Here we are today with an eleven-boat fleet of what we consider and believe to be the finest sportfishing fleet in the world," he concluded.
He shares his love of fishing with his charter clients, guests, friends, and family.
Visit the
AFTCO website
to learn more about the
Any Fish, Any Water series
.
Guatemala
Mahi (dorado) never looked so good on you
(305) 854-4665


[email protected]