May 11, 2011
977
569
Name

Gary Graham
Boat Name

Watercloset
Sep 24, 2019 by
That Baja Guy-Gary Graham
As Lorena, this year's first storm soaks East Cape with a reported 6-inches of rain and some wind. Interrupting power and internet before skittering up the Sea of Cortez toward Mexico Mainland and beyond.
Que Pasa
Hook Size To Match Your Bait? – How To Choose A Hook
https://www.bdoutdoors.com/hook-size-match-bait-choose-hook/
Tijuana Bull Ring
Sand bass are biting along with a few sculpin and whitefish.…
fishdope.com
Coronado Islands/Rockpile
At last word, the yellowtail action was slow, and the water was dirty. Some bass were biting at Middle Island on the Boiler Rocks, and a few bass and barracuda were showing at the Ribbon Kelp and the Lighthouse Kelp…
fishdope.com
9 Mile Bank/Coronado Canyon/226-302
At the upper end there is a sizable spread of yellowfin, skipjack and some bluefin.
The yellowfin are running in two size groups now; there is a bunch of 8- to 12-pound class tuna and a bunch of 18-to 22-pound class tuna with a few standouts in the 30- to 45-pound class.
The skipjack are running small, in the 5- to 8-pound class mostly, but there are some in the 10- to 15-pound class too.
The bluefin are mostly in the 30- to 50-pound class, but there are some bruisers in the 80- to 120/150-pound class running around too.
The skipjack have become very important. Troll small feathers and jet heads to get them to bite. Then it becomes very likely the yellowfin will follow up the jig fish or will come up a few minutes later. The key is making that jig stop and keeping the skippies excited. If you do, the yellowfin and, in some cases, the bluefin, will show up shortly after.
Of course, the other methods are working too. Watch for birds, breezers, puddlers, jumpers, and of course, sonar marks.…
fishdope.com
371/425-101/475 Knuckle
This area is the lower section of that mentioned above – same story just farther south.
The best volume of tuna and lighter boat traffic is found down this way…
fishdope.com
Ensenada
Yellowtail, bonito and barracuda biting wide open, looking for four guys hundred bucks each for gas food ice and bait…JB
https://www.bdoutdoors.com/forums/t...senada-anybody-want-to-fish-this-week.728674/
There are always freezer fillers when weather prevents going offshore for tuna and dorado…
Mara Sportfishing
San Quintin
And just in case you were having a hard time believing all the reports of white seabass landings,
I made sure for myself today. A big thanks to Captain Juan Cook and his famous
Juanburgers
© which proved to be irresistible! – with Juan Cook…
Ron Hoff Gomez
https://www.bdoutdoors.com/forums/threads/whiteseabass-with-mr-ron-gomez-hoff-sq.728585/
1 of 3
The "Slugfest" continues in San Quintin!!!
John White and friends on day two of their five day trip. @georgecatian put the guys on the shiny ones…
Kelly Catian
Bahía Asunción
With Lorena gone, will the yellows resume their bite close to shore???
Cedros Island
Kirk Mitchell and a couple of his friends from San Diego were first-timers and ended up being surprised by the great fishing they encountered. The trio fished around the North Point for big calico bass up to 7-pounds that inhaled 6oz. Salas mint green surface iron.
Over the next few days, they limited out on yellowtail using scrambled egg surface iron.
However, Gary Fuller made the surprise catch of the week with a golden, 25-pound bull dorado!…
Tom Gatch
https://www.bdoutdoors.com/forums/threads/cedros-island-yellowtail-prevail-as-dorado-arrive.728523/
Bahía de los Ángeles
Roads (at least Highway 1) were in excellent condition.
Few potholes after
Chapala
but lots of paving is going on and it is better than I have seen in many years.
We fished south at
Barnabe
both days for medium-sized yellows – the biggest on the iron went about 25-pounds. We got an occasional pargo on the macs – making bait was easy at the launch ramp and there was no problem with wind…
Beer Goggles
https://www.bdoutdoors.com/forums/threads/bahia-de-los-angeles-updates.728246/
Gonzaga Bay
Troll xrap-15/20/30 kind of' far back behind the kayak, in 15 feet+ parallel to shore on the incoming tide. Watch for "birdnadoes" in the early afternoon off the cliffs at the NE part of the bay, usually cued by rising winds, but worth the wrestle for dipstick iron fishing. Throw lucky crafts or swimbaits in rocky surf (like calico fishing) but be ready to pull HARD and carry or pre-rig light wire leaders. Some people do great with frozen bait, but somehow it hasn't yielded much for me…
Jose Caballero
https://www.bdoutdoors.com/forums/threads/gonzaga-bay.728538/
Loreto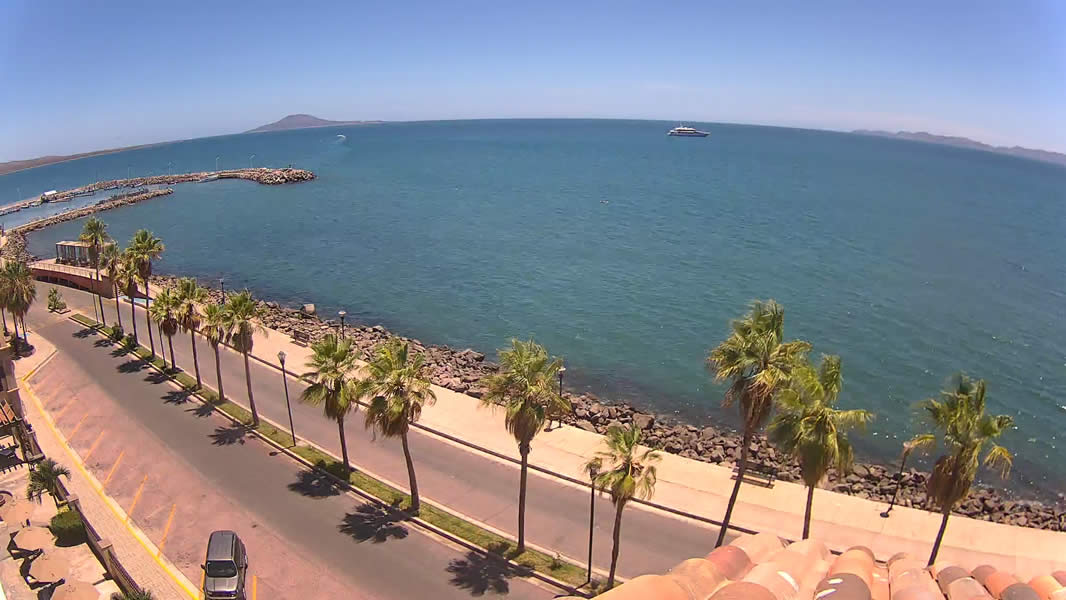 Loreto escaped the latest tropical storm with little damage.
A handful of heavy rain bands dumped about five inches of rain in 24 hours with clouds and scattered sprinkles the following day.
Lots of badly needed rain, but still not enough to get the arroyos running, putting fish-holding debris out where the dodos hang!
Now it's back to dorado fishing and a decent bite on cabrilla. The waters around Coronado Island is the hotspot that most boats are working.
Trolling has been producing hookups on toro and some double-sized bonito. Sierra have yet to show up in any numbers. Few boats are targeting roosterfish which are bunching and munching the sardina bait schools on the west and north sides of Carmen Island.
We still are having a mega-year of sardina, and mackerel numbers have been consistent. Great bait for the great fall fishing…Rick Hill
Magdalena Bay
ANOTHER INTRIGUING MAG BAY adventure I just learned about was a flotilla of five Hobie Kayaks (four Pro Angler 12s and one Mirage Outback) organized by Joseph Zaragoza, director/manager of Mag Bay Lodge, and his buddies.
http://www.wonews.com/Blog.aspx?id=4584&AuthorID=96087&t=Magdalena Bay warming up for Fall
La Paz
MEXICAN MINUTE LA PAZ FISHING REPORT from Tailhunter Sportfishing for Week of Sept.15 – 20, 2019
East Cape
Water – 84-88. The water was clean and flat before the storm on Friday, but was still a little dirty after. However, it didn't bring a lot of rain so it's clearing up fast.
Air – Early in the week, there were clear skies, although on Friday, there was some rain and a lot of wind.
A consistent 5- to 35-pound yellowfin tuna bite mostly off Rincon and the lighthouse – two to three miles offshore. Live sardina and chunked squid bait were both working.
There were also plenty of striped marlin, sailfish, and black marlin. All anglers targeting billfish are releasing at least one, and most are releasing multiples. Quite a few big black and blue marlin are reported already as the fall season arrives. Slow-trolled ballyhoo, darker lures, and live caballito are all working.
Wahoo from 20- to 55-pounds are found around the lighthouse and the white cliffs off Vinaramas. CD-18 Rapalas have been the ticket.
Inshore the drop-offs have been producing almaco jacks, dogtooth snapper, pompano, and some nice grouper. It's been excellent bottom fishing with chunked skipjack and squid being the best bait.
Big roosterfish continue to be a popular bucket-list target, close in along most beaches.
There's very light fishing pressure as most anglers are going for the meat fish.
Large schools of sardina throughout Palmas Bay is helping the fishing…John Ireland, Rancho Leonero
Puerto Los Cabos
Anglers had a shortened week fishing through Thursday before Red Flag conditions closed the Port. With light crowds of tourists, numbers of charters were limited. Sardina were being netted off the stretches of beach near San Luis and delivered to the grounds near La Fortuna and Iman. Ballyhoo, caballito, and strips of squid were also being used.
Sardina are now the best ticket for enticing yellowfin tuna; action varied from the area that the best bite could be found. In recent days, smaller-grade of 15-pound tuna were near Vinorama – though boats could catch ten or more.
While action near the 25 Spot and Iman was more sporadic, this is where
a handful of yellowfin weighing up to 70-pounds were landed. Still no reports of the cow-sized tuna showing, even on the Gordo Banks; they are late showing this season. Lots of sizeable black skipjack biting on all these same grounds, so that was a nuisance.
There are fewer dorado now, and most that were found were smaller in size. Wahoo are more active, and we saw a few of these fish almost every day; they weighed 20- to 40-pounds and were striking on trolled Rapala-type lures off the north grounds, near where the tuna and dorado were encountered.
Although not much bottom action was attempted, we did see a few Almaco jacks, cabrilla, snapper, pompano, bonito, surgeonfish and of course, triggerfish…Eric Brictson, Gordo Banks Pangas
Cabo San Lucas
1 of 4
Numbers at a glance: Billfish 55%, Tuna 24%, Dorado 44%, and Other Species 9%
The incredible fishing continues even with Hurricane Lorena, which only brought a slight rain and closed the port for a few days. Marlin catches are down slightly because the fleet fished fewer days. One hundred billfish were released, and there were more blue marlin, sailfish and even some rare spearfish released. Many boats caught and released up to ten striped marlin, with many more bites! The catch numbers for dorado doubled – a total of 97 – of course still respecting catch limits. Tuna numbers increased as well, and another notable fish was landed.
Derek and his friends, Jerry Deford and Lee Martin from
Oklahoma
, set out in search of tuna. They found them rather quickly, landing a 20-pound tuna and a 140- pounder outside of
San Jaime Bank
on guacamayo lures.
A group of friends from
Michigan
, who come to Cabo nearly every other year fished three days on three different boats. They diversified their fishing efforts and did one day fishing inshore on pangas, one day focusing on billfish, and some even opted for a day of searching for tuna. All in all, anglers Larry Vollar, Scott Abrahams, Steve Banks, Gavin and Gordon Narburgh, Will Fender, Keith Tidd, and Greg Huffman caught a total of 49 fish. They went 19 for 35 on striped marlin, two sailfish and three nice blue marlin, (all released), which ranged from about 150- to 220-pounds. Two of the blues were caught on Pisces 31' "Tracy Ann;" they also released two spearfish on this same day. The spearfish were about 70- and 80-pounds and hit on dead caballito bait about 22 miles out at the 150 Spot. Their tuna fishing resulted in 12 yellowfin in the 30-pound range; they also caught nine dorado, one bonito, and one skipjack.
LOCATION: Mostly Pacific side from Los Arcos, and Pozo Cota to Cerritos, as well as the 11:50 and 95 Spots and the Golden Gate.
BEST LURES: Live/dead caballito and ballyhoo bait, varied lures: guacamayo, cedar plugs, and feathers.
WEATHER CONDITIONS: Good weather conditions overall with some intermittent swell at the beginning of the week, from 2- to 3-feet.
AVERAGE WATER TEMP: Temperatures varied between the Seas, with the Cortez side between 2- to 4-degrees warmer than the Pacific side. Temps varied between 80 to 82 up to 84 F.
Mainland Mexico
San Carlos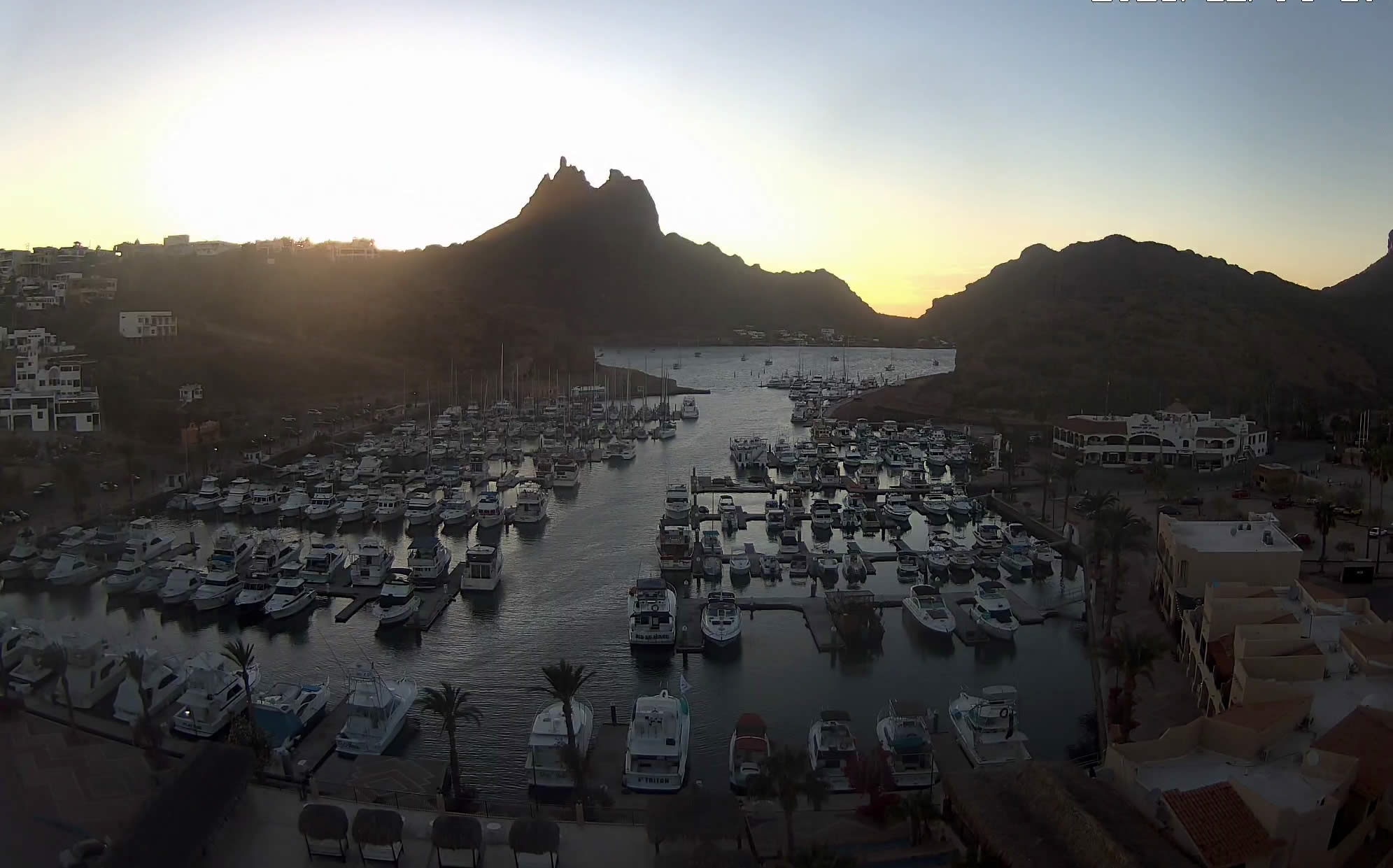 Costa Rica
Race To Costa Rica – Win A Free Fishing Trip To Paradise
https://www.bdoutdoors.com/costa-rica-win-free-fishing-trip/
Guatemala
Pacific Sailfish – The Ultimate "Fun Fish"
https://www.bdoutdoors.com/pacific-sailfish-ultimate-fun-fish/
Last Minute Openings — call NOW to reserve:
(305) 854-4665 /
[email protected]