May 11, 2011
975
566
Name

Gary Graham
Boat

Watercloset
Que Pasa
September in Baja lived up to its reputation for squirrelly weather again this week as rain squalls (not hurricanes) put a dampener on fishing for the better part of the week.
By Friday, weather improved, and yes, the yellowfin tuna dominated catches from the tip to La Paz, while the upper part of the Sea of Cortez suffered more from a lack of interest than a lack of fish.
On the Pacific side, from Magdalena Bay all the way up to Cedros,
it was game on for wahoo, dorado and you guessed it — more yellowfin.
Tijuana Bull Ring
Trolling along the outer edge of the kelp beds found along the shore have been yielding an occasional yellowtail to spice up the calico bite; also, watching for the bird schools is a give away to where the fish are feeding — barracuda, yellowtail and bass that might be chasing the bait to the surface. From there towards the International Reef, there are scads of big bonito also feeding on the surface.
Coronado Islands
Good fishing for that same 5- to 7-pound bonito that has invaded the entire south coast all the way to Ensenada. Yellowtail fishing, however, isn't very good. It is slow now after a wild spring and summer. There are no reports of bluefin recently. The last ones seen/caught came from the area between Ribbon Kelp and the 5 Minute Kelp.
Offshore
Lower 9 / Coronado Canyon
The area runs from just NW of North Island to down the Canyon pretty much all the way south to the
425.
Boats fishing here are scoring good counts of yellowfin tuna; most are in the 8- to 15-pound range with a few showing up in the 20- to 30-pound class. Skipjack are biting also. These are mainly in the 5- to 15-pound class and are jumping on small, bright-colored feathers. There's an occasional dorado lurking under anything floating as well…
Fishdope.com
425 / 371 / Upper Hidden Bank / Hidden Bank
Here is where the fleet of sport boats along with private boats are loading up on yellowfin and skipjack. Some of the better stops are coming off kelp beds but the boats are also getting plenty of jig stops, finding fish on sonar marks and from finding breezers and bird schools.
The average-size yellowfin has increased a bit. Many are now over 10-pounds with quite a few of the 15- to 25-pounders mixed in…
Fishdope.com
The northern zone is just a little east of the 425 (FMM permits required), and the southern zone is between the 425 and the Hidden Bank (outside the 12-mile FMM zone).
(Inside the 12-mile FMM zone, FMM permits required for passengers on U.S. boats)…
Fishdope.com
Ensenada
A good day at Vonny's Fleet
Inshore surface action throughout the bay has been a steady pick for bonito, barracuda and a few yellowtail for the few boats fishing recently. However, the almost always reliable go-to bottom fishing assures limits of lingcod, reds, sand bass and rockfish to fill the coolers.
Farther offshore, outside the Islands, the kelp paddies are holding dorado, yellowtail and some yellowfin tuna down deeper in the water column — maybe 50- to 100-feet. Schools of yellowfin can be found mostly of the smaller variety with a few up to 30-pounds mixed in.
For the adventurous, there are striped marlin hanging around some of the high spots to the north and south up and down the coast.
San Quintin
Photo Captain Kelly Catain
Offshore has been hit or miss for most. One day there will be yellowfin tuna and maybe even a dorado or two in the count and then everyone gets fired up and runs outside the 240 and comes up short. Squirrely weather, erratic sea-temp, off-color water all seem to get honorable mention for the condition.
So far, the inshore has been much more productive — small to medium yellowtail, and more big bonito that seem to be consistent all up and down the coast now.
And of course, for the meat fishermen, bottom fishing is always a reliable alternative with some nice-sized lingcod, reds and other rock fish to add to the catch.
Cedros Island
Luis Balaam Garcia Alcala
The wahoo and yellowfin were biting Rapalas at Benitos recently.
There's great fishing at the island right now. Yellowtail and dorado on the south end high spots. Live bait, Rapalas, and surface iron are all working. Calico fishing is fantastic with 75- to 100-fish days not unusual. Plastics and stick bait are your best bet and bring plenty.
Bahia Ascension
What does Juan do on his day off? — at La Bufadora Inn.
Bahía de los Ángeles
Hot weather seems to have thinned out the number of visitors to the area. Hence, sketchy reports would indicate that there is live bait near the launch ramp.
The dorado are still in the zone on the surface and again anything floating is the key to finding them while you are trolling lures. Most of the yellowtail are being caught around the pinnacles around the outer islands.
Inshore along the shore trolling rapalas in shallow water can be productive, particularly during the summer when creating your own breeze helps keep you cool while you are catching cabrilla, spotted bay bass and who knows what else.
Loreto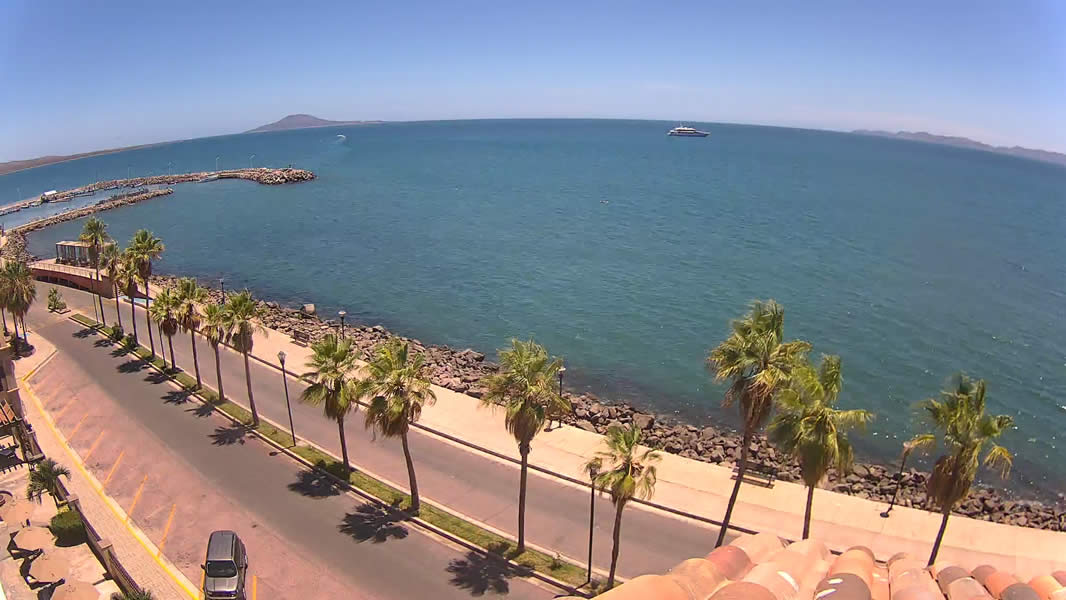 "Consistent action for dorado south of the airport" … that's the word this week for the boats on the prowl for fish catching. Medium-sized dorado have been pretty much a sure thing from Nopolo to Juncalito ever since the rain system moved out. No big fish but bait and feathers put most pangas on to limits. I heard radio chatter this afternoon from boats working farther south from Danzante to the north side of Monsarret Island.
Mostly the same with nothing out of the current specifications – medium-size fish from 8 to 15-pounds.The commercial hand line guys are sitting on the usual high spots catching snappers.
Although the days are getting shorter, it has still been great weather; the sun is still a roaster but the high temperature periods are down from 18 hours to 3 or 4 hours per day.
"Shoulder season" — that's what we have. That's what the travel businesses call the in-between high seasons. Wow! We would just call it "slow" in the old days. Whatever you call it, it won't get busy again until Christmas. Turkey and football but we will still be poking at the dodos until then…
Rick Hill
It was a stormy week in Loreto with high winds. We got out Friday 9/21 and started our trip out checking on the bottom fishing, it was a slow bite and a strong current. Caught a decent pargo then decided to move offshore. Heading offshore the water was still a little rough from the previous storm. We got outside Catalan and began trolling, finding porpoise and birds but unfortunately no tuna with with. Spotted a striped marlin that went under as we approached and were unable to get a bite. Continuing to troll we ended up landing a beautiful sailfish that we released. Overall it was a slow day, which was also confirmed with reports from "Bad Company" and "Sea Esta" with them reporting with catching a shark, two yellowtail, and a grouper. Lots of good sign offshore just wasn't our day. Water temps 86-88, good water color, semi rough water…
Outpost Charters Ricky Trevor
https://www.bdoutdoors.com/forums/threads/9-21-loreto.700204/
Good morning Gary,
Rene and Paco are great. Took us out fishing and swimming yesterday. Boat comfy. The landscape is delightful.
Caught two dorado and saw a whale and a couple of pods of dolphin.
Rene is very knowledgeable and a great guide, and the nicest person!
La Mision and staff wonderful. I'm a sunrise seeker, and have to say like Los Barriles it's spiritual here in Loreto. Thank you for the recommendations.
Tim and Maggie
Magdalena Bay
Smooth ride out did not see any life on the way out got to the bank and within five minutes we got four way on wahoo landed all four ,little after 10 AM Start throwing wahoo bombs hooked several but did not land any on that stop on the bombs started trolling again picked another double on the troll, through bombs again a lot of follows but no takers, started trolling again got another three-way landed two lost one, start throwing bombs again a lot of follows one hook up came unbuttoned, started trolling again took a bit but we got one hook up probably the largest approximately 43 pounds Had to cut off the head to fit in the fish box of the 26 for Striper ! Ended up with eight wahoo 11:30 AM the bite stopped!
https://www.bdoutdoors.com/forums/threads/wahoo-mag-bay-lodge-thetis-bank.700063/
La Paz
MEXICAN MINUTE LA PAZ FISHING REPORT from Tailhunter Sportfishing for Week of Sept.16-23, 2018
We can't really spill the beans just yet, but we're working hard on a couple of projects that will greatly improve our operation, and we will be ready to share the news once we're done with the few upgrades we're developing both on land and on water. It's one of the biggest leaps we're taking in the past few years, but we're confident in our vision & mission to provide the best Baja adventure service of the region…
BACo
https://www.bdoutdoors.com/forums/threads/viva-mexico.699655/
East Cape
Water – 86- to 88°F. Clear, flat and almost perfect.
Air – Very pleasant and cool for September with daytime highs in the low 90's and there has been some rain.
Again, it's all about the tuna with limits for all anglers, plus there were a few dorado and wahoo taken. The inshore fishing has been stellar with big amberjack, pargo, and pompano. Big roosters are being released daily with live sardina by far being the best bait; chunk squid is also working.
Yellowfin are just one to two miles off Rincon and Punta Pescadero. Both areas are producing limits from 5- to 20-pounds with the occasional 40- to 50-pound brute mixed in. Sardina are by far the best bait. Earlier there were some larger yellowfin in the 30-pound class taken under fast-moving schools of porpoise 10- to 15 miles offshore. All fell for Hoochies and cedar plugs.
Incidentally, quite a few white skipjack are being taken as well. Note to fly anglers: maybe you should bring a 12-weight flyrod armed with a fistful of Lefty's Deceivers if you get into a school of skippies. They will make you cry "uncle."
Only incidental catches for dorado. Inshore pargo in the 5- to 15-pound class, nice pompano and big amberjack are coming off the inside drop-offs. All were taken on squid. Big roosters in the 30- to 60-pound range are closer to the beach.
Puerto Los Cabos
My son Josh and I fished out of
San Jose del Cabo
. We managed 3 nice tuna that kicked our butts good.
One fish was on chunk the other 2 sardina. We used small circle hooks and 50-pound flouro leader. The biggest fish went 72-pounds.
The seas were calm weather hot and the beer cold. Doesn't get any better. Going out again and will report back…Mike
https://www.bdoutdoors.com/forums/threads/san-jose-tuna-9-23.700230/
After the recent rain, fleets dealt with some slightly off-colored water conditions as well as some strong currents. But as ocean conditions settled, water temperature was back averaging close to 84- to 85°F, and there was lots of yellowfin tuna action, mostly in the 50- to 80-pound range. However, at times they were very shy in taking any hooked offerings from anglers, though with persistence, anglers could catch two or three during a morning trip. This action was all on bait, with live or dead sardina, strips of squid or on live chihuil, (which were not a sure bet trying to catch). Despite the yellowfin tuna action being sporadic and a bit finicky, this was still the best chance for catching quality gamefish. A private sport fisher out of Puerto Los Cabos reported landing a yellowfin tuna at Gordo Banks that was estimated to weigh 280-pounds. This is the first real super-cow that has been reported from this area this season.
Only an occasional dorado is being seen; there have been a few reports of missed wahoo strikes or free jumping fish but this time of year we have minimal variety. Coming up in the fall months, we anticipate a great season and look forward to more wahoo and dorado showing back up in the daily fish counts…Eric Brictson, Gordo Banks Pangas
Cabo San Lucas
Numbers at a glance: Billfish 32%, Tuna 32%, Dorado 29%, other 5%.
1 of 4
250 LBS YELLOWFIN TUNA! TRACY ANN
Dorado caught on La Brisa Sept 19
STRIPED MARLIN JUMPING TRACY ANN
Approx 40-pound wahoo caught on Adriana -- Mate Pablo in pciture
Fishing this week has still been decent, although numbers did drop a bit compared to last week's report. However, this may be due to changing weather here in Cabo with some rain closing the port for two days midweek and with somewhat difficult conditions, anglers tended to get seasick.
Those who had no problem with the seas, however, did well, especially if they fished a few days. Although it can be slow, we've been surprised with big catches throughout these summer months. This was again the case this week with 31' Tracy Ann landing a monster 250-pound yellowfin tuna. Other species caught this week were mainly blue and striped marlin, a few sailfish and smaller dorado.
The 250-pound tuna caught on 31'
Tracy Ann
was landed on September 21st, with Anglers from
Frisco, Texas
, Michael and Florence Reagan, Shera and Scott Cameron and Alana Geblein and Yale Hamrick having their work cut out for them this day. Not only were they one of the most successful anglers looking for tuna this week, but they also landed the big kahuna. They caught 13 yellowfin total, mostly ranging between 15 and 20-pounds, with a few larger 50-pound fish and the surprise 250-pounder which put up a good fight. They found all fish about 30 miles out at
La Herradura
,and hit on cedar plug and petrolero lures. The Tracy Ann did well with tunas throughout the week, with anglers Stacy and Steven Roxberg, from
Alabama
, fishing a few days with the crew and landing a total of 17 yellowfin over two days. Their fish all ranged between 15 and 35-pounds each, with luck found at the
11:50 Spot
on various lures: cedar plugs, hoochi and green/red lures.
31' Tracy Ann also had luck with dorado and marlin on the 18th, landing 1 striped marlin, which they released out at Las Margaritas. Additionally, they caught 6 dorado, all between 10 and 25-pounds each (with 2 released), which hit on feather lures and caballito bait between
Los Arcos
and Inshore at
Golden Gate
area. September 15th, Tracy Ann also did well with catching an almost 300-pound blue marlin, with anglers Dave Smith, Don Ealy, GT Mason and Robert Seamasterdoing a nice job at landing it. The fish hit on a petrolero lure out at the
95 Spot
.
Pisces 60'
Reel Machine
also did well with marlin this week, with a small blue marlin caught and released on the 15th as well, but this one at the 11.50 Spot on a tigrillo lure. A few days later the crew did well to help anglers catch and release 2 striped marlin which hit on a guacamayo lure and ballyhoo bait outside of the Old Lighthouse.
September 16th, 31'
Rebecca
also caught and released 2 striped marlin, along with 2 yellowfin tuna of about 20 to 25-pounds, all fish hit on caballito bait out at the 11.50 Spot.
Pisces 31' Ruthless and anglers Antonio de la Pena and Paula Borja came all the way from Spain! They had a good day with 1 striped marlin caught and released of about 100-pounds, 5 dorado (2 released) and 1 sailfish also released. The marlin hit on caballito outside of Los Arcos, and the dorado, which ranged between (5-8 lbs released) 10 and 25-pounds hit on petrolero lures and feathers. The sailfish also hit on petrolero lure.
Again, Pisces 28'
Adriana
did well to catch the only wahoo this week, a nice 40 pounder approx., caught on ballyhoo bait out at
Pozo Cota
. They also caught and released a striped marlin 2 miles off the Old Lighthouse on ballyhoo and 1 skipjack of about 20 lbs out of Pozo Cota as well. Angles were Christopher Huish and Jason Lepla from
Alberta, Canada.
LOCATION:
Los Arcos, Pozo Cota, Old Lighthouse, 11.50 Spot, La Herradura.
WEATHER CONDITIONS:
Mostly calm, some swell. Rain midweek closed port two days.
A
VERAGE WATER TEMP
: 83 – 86 F.
BEST LURES
: Caballito and ballyhoo bait, feathers, cedar plugs and varied lures: petrolero, guacamayo, back/red..Pisces Sportfishing Fleet, Rebecca Ehrenberg.
Mainland Mexico
San Carlos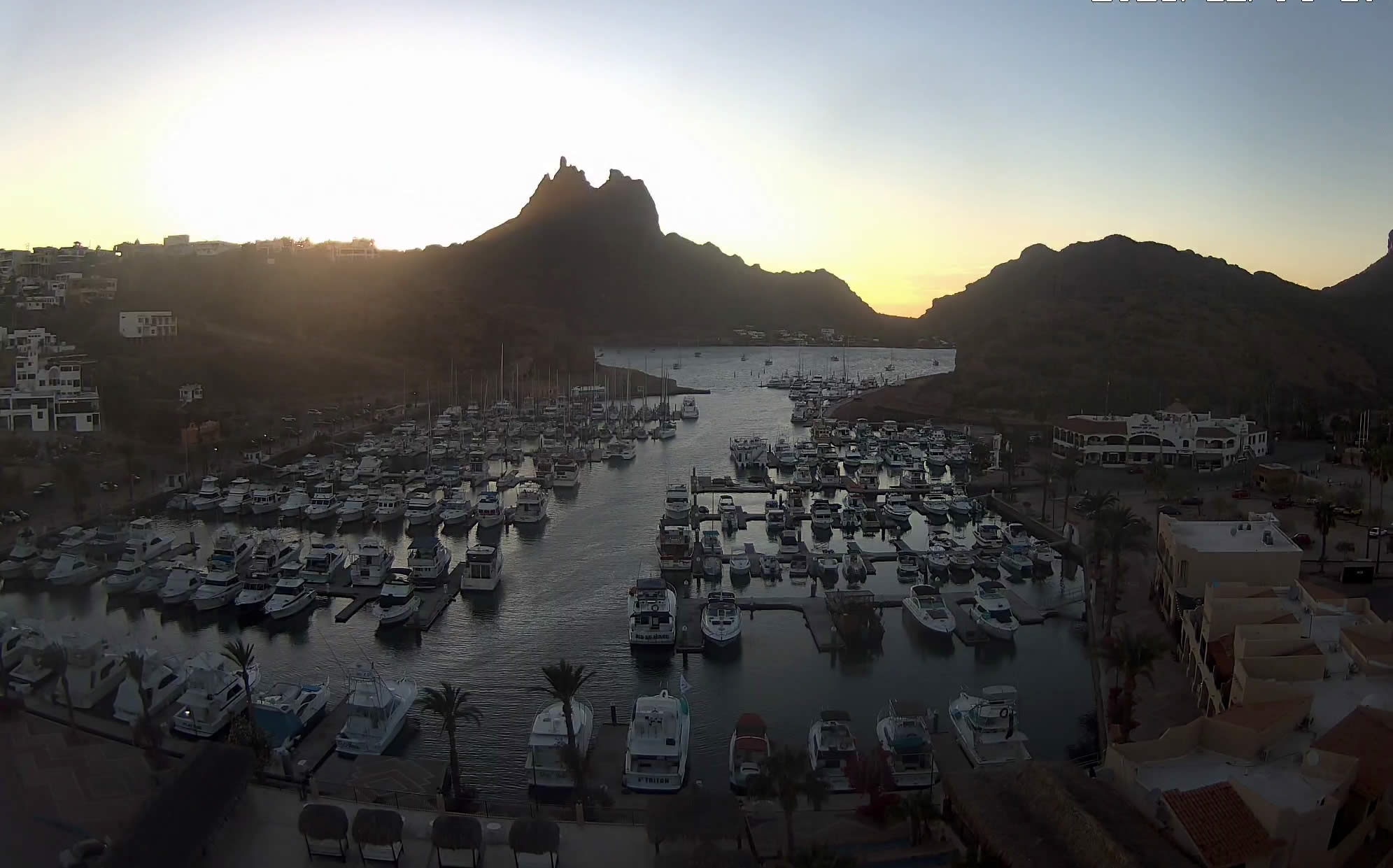 And Beyond
Guatemala
IWFA member fed the whole group of ladies with her Yellowfin Tuna catch
Panama
Great dorado bite at
Tropic Star Lodge
this week. 35-ish Bull, other anglers caught 60-pound plus dorado! Mike Myatt