May 11, 2011
975
566
Name

Gary Graham
Boat

Watercloset
Nov 6, 2018
From Ensenada past the Vizcaino Peninsula to Magdalena Bay and the Finger Bank above Baja's tip, marlin fishing is excellent — if this is what winter is like…bring it on!
Read on fellow anglers.
Que Pasa
The recent
Pelagic Rockstar Tournament
was an interesting prelude to the upcoming, larger
WON Los Cabos Tuna Jackpot
Tournament scheduled to begin on Thursday. At last report, the Tuna Jackpot had nearly 150 teams signed up already. With all the cow-sized tuna brought to the scale recently, their Weigh Station on the Malecon in front of Hotel Tesoro is the place to be Thursday and Friday afternoon,
see ya there!
Tijuana Bull Ring
Local action has been slow recently — not many bonito or bass and just a fair number of little rock fish. Out west in the flats, however, the skipjack fishing has been great.
Coronado Islands
After a month or so of very little action, the 10- to 15-pound yellowtail are back on the bite.
The word we have is that yellowtail were seen on the rockfish area just to the NE of North Island and were taking the 6x jr., 6x and 7x yoyo iron, fished on 40- to 50-pound monofilament. Scrambled egg and blue/white were working well also. Along with the yellowtail, a bunch of 4- to 6-pound bonito were seen spread out along the weather side of North Island.
Offshore
Below the 425 / Upper Hidden & Hidden Bank
This zone continues to be the best bet for yellowfin with the most productive area being below 32.06, down in the Upper Hidden Bank area. There is a temp break running east/west at that number. Temps are below 68°F, and to the north of it as well as 68 to 69°F to the south. The yellowfin, skipjack, yellowtail and dorado have nearly all been on kelps now with not a lot of open-water jig stops happening.
The average-size yellowfin has been small, mainly from 6- to 10-pounds, with a few up around 20-pounds. The skippies were in the 5- to 8-pound range. The yellowtail have been little rats, from 1- to 3-pounds and the dorado have been small as well, from 5- to 10-pounds.
Lower 9 / Coronado Canyon / 425 / Upper Hidden / Hidden Bank
A couple of boats went exploring and checked out this area today. They didn't find a lot of fish — in fact, most of the area was a barren desert, but they did find a couple of kelps which produced good numbers of yellowfin and skipjack along with a sample of rat yellowtail.
295 / 238 / 450 / 1140 Finger / Lower 500
Still the location where the biggest scores of yellowfin were coming from … but with a catch — 95% are on kelp paddies.
Easy limits of 6- to 35-pound yellowfin along with some skipjack, yellowtail and a lone dorado were caught recently.
Most of the area is a desert now as well with lots of dead water; but be sure and check out any kelp or any dolphin you run into because these could be holding yellowfin. …
fishdope.com
Ensenada
Captain Louie Prieto checked in reporting that for the last couple of weeks yellowtail fishing has been spotty, but the big bonito and bottom fish have been biting full speed. Water was 63 to 66°F inside the bay and has been flat calm most days.
Several high spots at Bahia Salsipuedes were producing sand bass to 7-pounds, reds and chuckleheads to 5-pounds and one nice 23-pound sheepshead on a large root beer colored scampi tipped with squid. Best action was in 120- to 150-feet of water for all the bottom fish. There were several nice bonito on blue and white salas 6x jr. between Punta Pescadero and the Gas Plant. No birds were working anywhere in the bay but when bait was found on the meter, the bonito have been found as well. Also, lots of bonito are reported a couple of miles inside of the southern end of Todos Santos Island. None of the deeper "go to" spots seem to be holding any yellowtail yet. Only a matter of time until they show. Live bait is not available until probably April so bring squid.
San Quintin
Only a few groups recently. Troy Huttonplus some amigos from Lake Arrowhead, Calif., found excellent action fishing aboard Captain Kelly Catian's 25-foot Parker Offshore III, scoring a mix of yellowtail, big red rock cod and lingcod.
Bahía Asunción
It has been a frustrating fall here in Asunción for fishing charters. After years of cancelling charters due to hurricanes in September, this year we didn't book any in September; instead we had anglers switch to October. Well, we had to cancel the first two weeks of October due to hurricanes … sheesh!!!
October is the new September it seems with water temps just warming up here the last couple of weeks of October which is when the bigger yellowtail started to show up — better late than never I guess. …Shari Bondy
https://www.bdoutdoors.com/forums/threads/fishing-report-bahia-asuncion.703083/
La Bocana
Fished five days with Kelly (Bear Dog) and Leif.
Good weather, water temps 72 to 75°F.
We fished the local banks —Hutchens, Polaris, and gringa —both Yo-yo and troll and caught yellowtail to 30 pounds, yellowfin tuna to 30 pounds, dorado to 10 pounds, skipjack to 25-pounds, and wahoo to 60-pounds.
Then we ate like kings as usual at Joaquin's restaurant, the Cactus. The roads are are pretty good.
Bueno suerte!
https://www.bdoutdoors.com/forums/threads/la-bocana-10-28-11-2.703210/
Bahía de los Ángeles
Currently, in a November tease mode with nice weather and only moderate breezes in the afternoons, most if not all the yellowtail action was dropper loop stuff fishing at depths of 200-feet or so around the Islands. Cabrilla, grouper and pargo were also in the mix closer to shore. So far, north winds have not cranked up to the full winter mode.
Loreto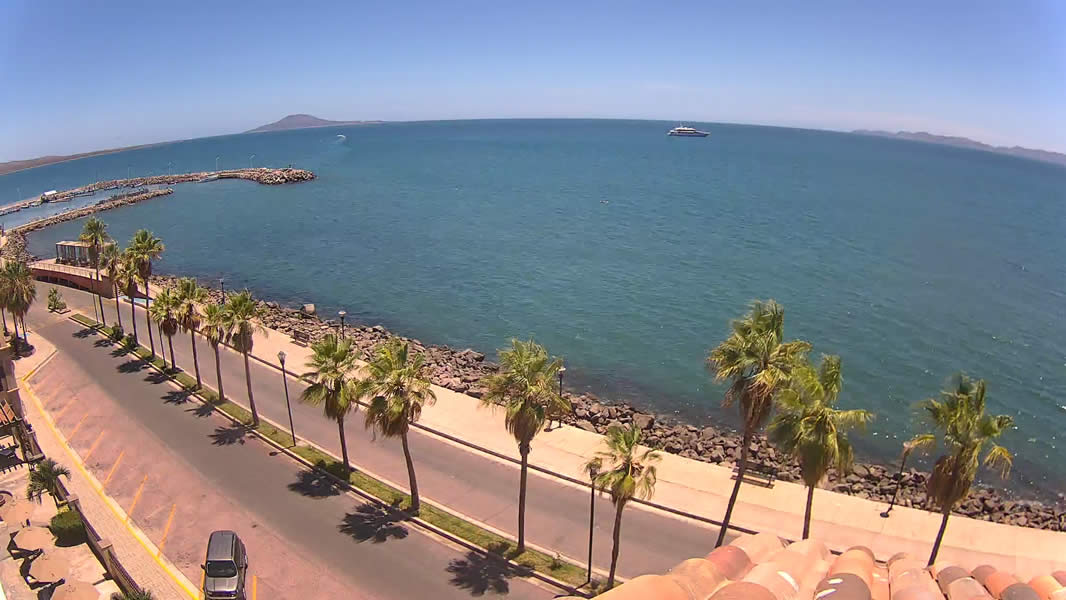 It looks like Thanksgiving is next on the list! We just finished a busy week with our first "Cruise Ship Day" of the snowbird season along with Mexico's traditional "Day of the Dead" festivities.
Fishing continues to be great along the coast and anywhere there are shallow rock piles and points.
Cabrilla are close in and mad for live sardina and shallow diving hard bait. Sierra and roosterfish are the other cooperating species with early morning and late afternoon being the best times. Also in the mix has been some heavy-pulling toro and barred pargo.
Most boats are working Balandra and La Cholla on Carmen Island's western side. The other "go to" spot has been Coronado Island and over to Punta Colorado. We still have dorado in the area but they are being ignored as a target.
Soon the deep-spot fever will be on the plate and that means yellowtail and baqueta. It's time to get the upper body muscles in shape for that tune. …Rick Hill
Magdalena Bay
After that it was complete game on for the next 2 1/2 hours — doubles, triples and another quadruple! Huge wahoo after huge wahoo came aboard. We even put a marlin lure (as we've named it down here "mini me") out at the stinger position to grab a beautiful dorado. As luck would have it, the next bite on it was it's last. Reeled it in to find a shredded 200# monofilament leader. Oh well, we should have known better.
Visiting sportfishers from both Southern California and Cabo San Lucas are reporting wide-open striper bites and good wahoo fishing…
Chris
https://www.bdoutdoors.com/forums/threads/mag-bay-goes-off-10-28.702935/#post-4718537
La Paz
MEXICAN MINUTE LA PAZ FISHING REPORT from Tailhunter Sportfishing For Week of Oct. 27-Nov. 4, 2018
East Cape
Another amazing Salt Patrol tournament at Hotel Palmas De Cortez. 21 boats fished 3 days to see who would take this year's tournament and a return trip to next … Van Wormer Resorts
Yellowfin, dorado, wahoo, billfish, roosterfish — all biting, plus excellent bottom fishing!
There's lots of live bait available — sardina, caballito and mackerel.
Yellowfin tuna were found both inside and outside. Inside they were running from 7- to 40-pounds; outside under the porpoise, to 70-pounds. Inside about two miles from the Pescadero tuna hole, limits of tuna mostly on sardina. Outside, up to 40 miles offshore under porpoise, larger fish were taking cedar plugs, hoochies, squid, sardina and caballito.
Best dorado north — smaller schooling fish in the 5- to 10-pound range mixed with an occasional bull.
The best wahoo bite was south of Cerro Colorado, one to two miles offshore — at least two to three fish per boat. One of the fleet boats caught 9 in one day. Nice fish around 50 pounds! A lot of wahoo were taken closer. Rapalas and marauders worked best.
Anglers who targeted billfish released sails, stripers, and blacks and scored at least one a day.
Lots of pompano and sierra taken inshore off the bottom as well.
Puerto Los Cabos
Local San Jose del Cabo fleets are fishing mainly in the vicinity of Iman and San Luis Banks.
The action for yellowfin tuna has been tougher, though the winds created very fast drifts and made drift and chum fishing harder.
Yellowfin tuna in the 40- to 90-pound range were limited; there were also football-sized tuna, white skipjack and bonito, but even the smaller grade of fish became elusive. Most days the best chances for tuna was early in the day.
There was an increase in over 20-pound dorado here or there. Wahoo were hard to predict, as they can be, but these fish are in the area, mainly from Punta Gorda to Vinorama.
Wahoo strikes were incidental catches while drift fishing for tuna on various Rapalas, skirted jet heads, trap-hooked chihuil, caballito and ballyhoo — sizes ranged from 10 to 40-pounds.
Some sailfish were still being hooked, as well as some smaller-sized striped marlin — heard of a 300-pound black marlin off Cabo San Lucas.
Anglers did catch some quality bottom fish — amberjack, dogtooth snapper, and cabrilla were the highlights, and early in the day on inshore grounds farther north was the best chance…
Eric Brictson, Gordo Banks Pangas
Cabo San Lucas
The fleets have reported that overall offshore fishing has continued to be productive with lots of blue marlin activity; some sails, along with a few blacks and more and more striped marlin as the Pacific waters begin cooling.
Most of the blues are running in the 200- to 300-pound range with more blacks around the corner to the East than in the Cabo area.
Yellowfin are showing in the 20- to 25-mile range out toward the San Jamie with most averaging in the 15- to 25-pound range; hopefully, larger fish will follow. Dorado fishing has tailed off with mostly mid-size fish showing.
They did
Wahoo continue to show up mostly on downrigger-run Rapalas or top-shot rigged caballito.
Inshore fishing has continued to produce nice catches of smaller dorado and schools of skipjack with sierra also starting to show.
RELEASED — 45 Striped Marlin!! Pisces 31-foot Rebecca and 31-foot Ruthless caught 25 and 20 each yesterday, respectively. That's a company record set by father-son anglers on the Rebecca, who also managed to land 4 decent-sized dorado too! Great job by Captain JR Alucano and Deckhand Luis Cota on the Rebecca, as well as Captain Roberto Padilla and Deckhand Abraham Castro on the Ruthless. And of course, to the awesome anglers who put in a lot of muscle!
Cabo Climate: The month ended with very pleasant weather — mostly sunny to partly cloudy skies with average daytime temps in the upper to mid-80s; evenings in the mid-70s. The forecast for November is for more of the same. Winds are expected in the gentle 6- to 8-mph range through the middle of the month. Humidity is expected to run in the upper-50s to mid-60s range through the middle of November.
Sea Conditions: Seas have been relatively calm in the mornings with swells showing up in the afternoons. Forecast is for more of the same with winds in the 6- to 8-mph range out of the SSW and WSE. Sea temps are running from 79- to 80°F (Pacific) to 82- to 83°F around the inside corner to the Gordas.
Best Fishing Areas: The hot spots seem to be shifting from the 95 and 1150 Spots to the west and north. Good counts of marlin from around the Lighthouse and out to the San Jamie Bank. Sailfish and striped marlin counts are good in the Migrino area and quality dorado have moved north along Migrino as well. The yellowfin are being found 15- to 25 miles out from the Herradura west to the San Jamie Bank.
For those willing to make the longer runs, the Finger Bank has started producing multiple striped marlin counts.
Best Bait & Lures: Feathers and cedar plugs were the favorite for tuna with trolled smoke trail lures the favorite for the blue and black marlin. Live bait tossed to tailing stripers was also successful. Soaking live bait around the Finger Bank produced successful multiple striper counts.
Bait Supply: Live bait is available at the $3.00 per bait upon exit from the harbor. With recent tournament action and an increase in seasonal traffic quality live bait has become scarce at times.
Mainland Mexico
San Carlos