May 11, 2011
975
566
Name

Gary Graham
Boat

Watercloset
Feb 13, 2019 by That Baja Guy-Gary Graham
Northern Baja California Peninsula
A gigantic plume of sub-tropical moisture will flow through the northern regions of the Baja California Peninsula on Wednesday and Thursday, unleashing heavy rains in many areas already saturated from previous storms that could cause flooding, rock and mudslides, especially in the deserts and higher elevations.
The plume is being pulled into the northwest region of Mexico by the same low pressure system that generated heavy snow along the US northwest earlier in the week.
This storm is carrying a lot of rain, most of which is expected to fall on Thursday, Valentine's Day and could bring as much as 6″ of rain to areas of Baja California already dealing with storm damage from previous storms last fall.
This storm may also produce 35 to 45 mph wind gusts across regions of the northern peninsula, especially on Thursday.
The heaviest rainfall is expected at the higher elevations but could lead to flash flooding in arroyos and drivers should take precaution.
Que Pasa
https://www.bdoutdoors.com/2019-pacific-coast-sportfishing-festival/
Tijuana Bull Ring
Considering the current conditions and the fact it is the middle of winter, sand bass fishing is very good.
Some boats are getting full-limits of legal-size bass up to the 7- and 8-pound mark. These bass are biting whole squid and lead-head combo best, although some anglers are scoring well with the red and pink plastics, too.
The hardbottom area in front of the Bull Ring is where the best fishing has been lately. This typically good winter hot spot has been slow due to nasty water coming out of the Tijuana River…
fishdope.com
Coronado Islands
There are no new reports of yellowtail – the last YT was caught by Fishdope member Robbie on the Reel Addition on Thursday in 240 feet of water in the rockfish area off the north end of North Island on a Nomad flat fall jig. Since then, the only reports we have received were for rockfish. Some very nice quality reds, large bocaccio, bosco and other mixed red fish are showing on the Lower 9, and the area just to the north and northeast of North Island in depths of 300 to 450 feet. In general, the quality tends to improve the deeper you fish …fishdope.com
Ensenada
San Miguel Reef is kicking out near limits when weather permits…
Sammy Susarrey Amador
Colonet
The Pacific Queen turned in a count of 58 yellowtail, 110 reds, 2 lingcod, and 150 rockfish for 34 anglers on their 1.5-day trip.
Other boats there were the Tribute with 12 yellows and 7 big bonito, Old Glory with 7 yellows and 29 big bonito, and the Tomahawk with 5 yellowtail and 50 big bones. All of them scored limits of reds and a sample of lingcod as well.
Most of the yellowtail were caught deep on heavy yoyo iron – the 6x and 7x Salas and the Tady 4/0 are good examples.
Right now trips are only coming down here on the weekends. Most are 1.5-day but there are a few 2.5-day trips as well. This location is way too far down for an overnight and too far down for most private boaters…
fishdope.com
San Quintin
First drop of the morning!!!…
Kelly Catian
Laguna Ojo de Liebre
It was "Sunday Funday" at Laguna Ojo de Liebre with whales all around us at Pt. Mariscal. They were breaching wherever you looked and spy-hopping everywhere.
We had at least four different friendly whales entertaining us – pushing, lifting and rubbing on the panga, often two at a time! It was action packed and the adrenaline was running high!!!
I was thrilled to see an old friend of mine I named Pinocchio as she has a big white birthmark shaped like a face with a big long nose like Pinocchio. She is a very sweet, gentle and friendly whale, and she was teaching her calf to trust humans. It was an honor that her calf was the first baby I had contact with this season. I look forward to spending many hours with her watching her baby grow up.
She stayed with our panga on her back, so everyone got a good look at her belly button and her privates! So even though it was a blustery cold cloudy day, the whales made up for the weather!
Shari Bondy, Whale Magic Tours
.
Bahía Asunción
We got a couple of dandies today – the smaller one was 35.5 pounds and the larger one was too heavy for me to get a good steady reading on my scale but was somewhere between 43 and 45 pounds. Great February fishing here!
Ross Zoerhof
Paul Sparrow and Ross Zoerhof couldn't resist and headed out for another day, scoring a mixed bag. That's Ross with the knit cap… Spotting the whales was a bonus! Barb Young
Bahia De Los Angeles
No Report due to weather.

Loreto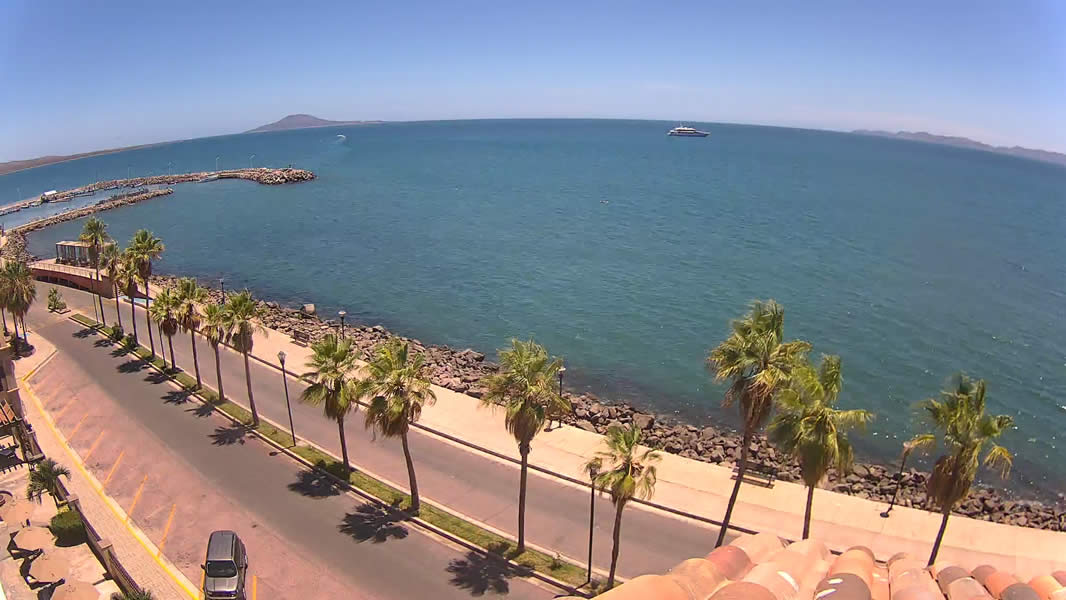 It's been another week of varied weather with the related "varied" results in the fish box.
These are such beautiful fish…
Outpost Charters, Ricky Trevor
Yellowtail and an assortment of bottomfish are being caught off Carmen Island's north tip from the Lobo to the "50 Spot".
The continuing story along the coastline has produced decent results with a combination of live bait (sardina) and trolled diving hard-bait.
The weather for this coming week will put more boats back on the water and the usual routine will put half the boats back out at Carmen, but the rest will be spread out to half a dozen other possibilities.
Both mackerel and sardina are available for live bait adventures. The iron and down-rigger crowd has yet to swing most fishermen to those techniques … so far.
Within another week or two, many of the Loreto boat trips will be out whale watching, leaving few boats seeking the 30-pound yellowtail…Rick Hill
Magdalena Bay
Whale watching season heating up!
La Paz
There have been lower winds and calmer seas for once, though not many anglers are in town. However, a few that went out surprisingly got into some warm-water action with a handful of dorado popping up. Nothing big, but it's surprising to get dorado in the winter, and for first-timers hooking an acrobatic 10- to 15-pound dorado is exciting!
In addition, jack crevalle, good numbers of fat bonito, plus cabrilla over the rocks, provided some fun action, especially on light tackle. As the week went on, it got colder, then the winds came up – hard enough to bend the palm trees and put little white-caps on the bay.
East Cape

Hello Ladies!
You are officially invited to participate in the first Ladies Only two-day fishing tournament in Los Barriles, BCS, Mexico, Sea of Cortez. Sponsored by Van Wormer Resorts, it will be held at the Hotel Palmas de Cortez, on July 11-15, 2019.
https://www.bdoutdoors.com/ladies-only-van-wormer-fishing-tournament/
Puerto Los Cabos
Bait options have been caballito, slabs of squid, chihuil, ballyhoo and mackerel. There have been no sardina and no one is quite sure where they are. Last year there was a steady supply.
Most local charters were on the fishing grounds from Red Hill to Iman and La Fortuna, as well as the Gordo Banks; no hot spot and very scattered action from day to day.
The Gordo Banks has been producing a quality-grade of yellowfin, a few weighing nearly 100 pounds. The problem was that there were very few being landed; on a normal day we were seeing only a handful of these yellowfin brought to the fillet tables. The offshore action for the tuna associated with porpoise faded out some and being 30 to 40 miles offshore, they were out of the range of most boats.
The billfish action has also become scattered – still being found, but not in any numbers like the past months. Despite cooler waters, there have been a couple of sailfish hooked into, though the striped marlin, averaging 60 to 100 pounds, have been the most common.
There have also been a few wahoo landed from the La Fortuna area with squid and chihuil being the main bait used. Only an occasional dorado was seen in the mix.
Due to lack of charters, bottom fishing has been limited; the swift currents, along with the choppy and windy conditions, did not make for ideal conditions for the few that managed to go out. More triggerfish and small snapper were seen, but only an occasional cabrilla or amberjack. One day the commercial fleet imported some red crab and had good catches of red snapper (huachinango).
An occasional smaller-sized roosterfish, sierra, or miscellaneous snapper were found close to shore, along with a rare, infrequent stray dorado…Eric Brictson, Gordo Banks Pangas
Cabo San Lucas
Mary Jo and Steve Long showing off their seven (7) tag and release cards on Pisces 31′ Tracy Ann.
The Pisces 31' Tracy Ann had a great week, with the most marlin released by any boat this week. Anglers Mary Jo and Steve Long from Minnesota did a great job of releasing six striped marlin, all between 100 and 150 pounds. The fish hit on mackerel close to the Old Lighthouse. They also released a small skipjack, which they tagged using our newly provided Gray Fish Tag Research tags for small game, and they tagged all of their marlin, making for not only an excellent day of fishing but one that they can track and see evolve even after it's over. We love working with Gray FishTag and are proud to be one of their Official Research Centers. By tagging and releasing our fish (and hopefully recapturing those tagged fish) we are getting valuable information on the sport fish we release that can help us do more to promote their conservation and the laws to protect them, something we have been working on for many years here in Cabo. If you want to learn more about Gray Fish Tag Research or get involved, head to their site here:
www.grayfishtagresearch.org
So far in 2019, we have already had one tag recapture (on Pisces 31' Rebecca, who retagged and re-released the striped marlin), and the info on this fish will be available soon.
Numbers at a glance: Billfish 87%, tuna 27%, dorado 10%, other species 20%.
The fleets reported another solid week of striped marlin fishing in the Cabo area. Many boats were still reporting multiple-fish days with the overall daily success still being exceptional for anglers who were chasing their dream fish. The marlin were beginning to spread out as they followed schools of bait. The dorado counts were down substantially but the yellowfin tuna counts have continued to be good for the third week in a row – although the fish are now a bit more scattered.
The striped marlin fishing has continued to produce positive results overall on the Pacific side with the fishing being concentrated from around the Lighthouse and out to the Golden Gate and San Jamie Banks. It appears the seasonal migration has begun to turn the corner, following the schools of bait up into the Sea of Cortez. Stripers were reported off Palmilla and around the Gordo Banks. The fleets were reporting solid counts of striped marlin with most boats averaging one to two fish per day. The yellowfin are again showing in the 25- to 30-mile range to the south and southwest and off the Golden Gate and Gordo Banks – the key is to find the pods of porpoise and you can often find the tuna, with most averaging in the 30- to 100-pound range – with some weighing up to 150 pounds.
Inshore fishing has produced nice catches of schools of skipjack with the sierra showing in good numbers from Solmar to El Arco. Roosters are occasionally showing in the surf from Solmar, around the point at the Lighthouse and in the Palmilla area.
Cabo Climate:
Early February has had very pleasant weather with a mix of mostly sunny to partly-cloudy skies, with an average daytime temp in the upper 70s and evenings in the low to mid-60s. More good news in the forecast is for mostly sunny to partly cloudy skies with zero chance of rain as well as winds in the gentle 8- to 11-mph range through late February, mostly out of the WSW and WNW. Humidity is expected to run in the mid-60s into late February.
Sea Conditions:
Seas have been relatively calm in the mornings throughout the area with some swells and chop showing up in the afternoons as breezes increase. Forecast is for more of the same with winds in the 8- to 11-mph range from the WSW and WNW. Sea temps have cooled but stabilized and are running from 73- to 76-degrees on the Pacific side, and a bit cooler in the 72- to 74-degree range on the inside around the Gordo Banks.
Best Fishing Areas
: The marlin hot spots have remained primarily to the west and north but good action was reported on the inside for the first time this year. The Lighthouse area has been a major hot spot again. Most of the fish are being found from one to eight miles out from shore. Large numbers of stripers are also showing in the Golden Gate and San Jamie areas. Success was reported by soaking live bait off Palmilla and the Gordo Banks. The yellowfin are being found 25- to 30-miles out to the South and SW near the Herradura, as well as the 110, the 120, the 180 and the 200 Spots. Good counts of quality yellowfin were also coming off the Golden Gate area and some yellowfin up to the 100-pound mark were reported around the Gordo Banks. For those willing to make the longer 50-mile run, the Finger Bank has continued producing double-digit striped marlin counts. Traffic is lighter up there recently as the fish counts closer to home increase.
Favorite Bait: T
rolled blue/green smoke trail lures along with live mackerel or live cabillito were the billfish favorite. Soaking live bait around the Finger Bank and off the Lighthouse area produced successful multiple stripers. Trolled feathers and cedar plugs were the ticket for the yellowfin. Hoochies were by far the preferred and most productive lure for the sierra, and poppers near the surf were the most successful for the roosterfish.
Bait Supply
: Live bait is available at $3.00 per bait upon exit from the harbor. Mackerel, when available, are popular with the captains.
Mainland Mexico​
San Carlos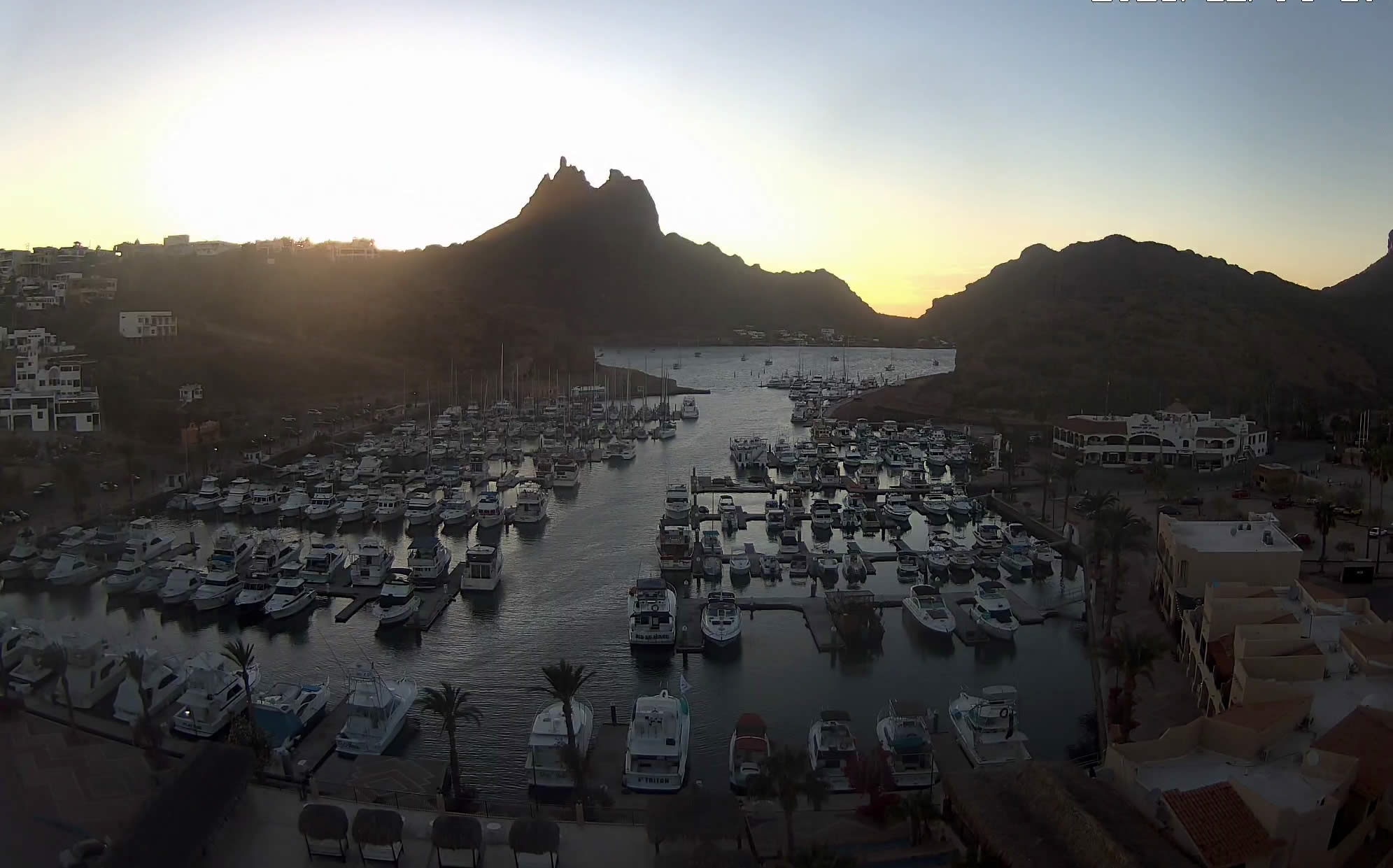 The King of the Yellowtail in San Carlos Mexico is Doug King!
He pre-fished for an upcoming tournament with his team yesterday and they caught TEN yellowtail all over 20 pounds; this one was 23 pounds caught on a surface popper. Doug landed five out of ten…
Alex Rentziperis
Costa Rica
Costa Rica Fishing Vacation and AFTCO Apparel Prize Details
The 2019 season is now heading into its 4th month and it has been the most incredible fishing since we assumed ownership 14 years ago. Along with the amazing fishing, our guests have been very happy with the vast improvements we've made every year to make their stay that much better.
Our captains are working very closely as a team to get our fishing guests on the bite daily and we have been extremely successful at finding daily schools of tuna, many of them exceeding 100lbs. Inshore has been fantastic with giant roosters, snappers and jacks caught and released on all trips. Although the marlin bite has slowed down, the sailfish is still flying high in our beautiful southern zone!
Call free now: 1-800-854-8791
email:
[email protected]
Guatemala
You can find our DAILY fishing reports on our website
https://www.casaviejalodge.com/guatemala-fishing/guatemala-fishing-reports/
Last Minute Openings — call NOW to reserve:
(305) 854-4665 /
[email protected]