May 11, 2011
975
566
Name

Gary Graham
Boat

Watercloset
Baja Bytes Fishing … Monday, April 30, 2019
As April fades, May with its inherent optimism comes swaggering in although not fast enough for impatient anglers. It is more like a flower blooming as its petals slowly open. However, experience has taught us that May, always considered a transition month, will deliver better fishing throughout Baja.
Extraordinary bluefin can be found in northern Baja while roosterfish are off the chart in Baja Sur, yet other species seem to lag in most areas.
Que Pasa
"Got a good one yesterday! Feel free to use the photos if they fit somewhere"…
Jeff DeBrown
, "
The Reel Baja"
texted me this week, barely able to contain himself.
His was not the only successful roosterfish story this week. Check out La Paz section!
Tijuana Bull Ring
Rockfish along with a few sand bass and legal-sized halibut in the flats sums it up this week…
fishdope.com
Coronado Islands / Rockpile
Yellowtail action turned slowly. Most boats caught none, but a few did manage to catch a lot of mixed-grade bonito almost anywhere they fished.
The boat captains were saying last night that it appears a great number of yellowtail have bugged out and were gone.
They had not seen the volume that has been around for quite a while now. Of course, that could change on any given day or even any given moment.
Some of the regular sport boats have now switched over to fishing offshore for kelp paddy yellowtail and bluefin.
The "San Diego" is one of these; they called in with 30 kelp paddy yellowtail at 1:00 pm Monday…
fishdope.com
371 / Upper Hidden Bank / 390
The focus today was more around the Upper Hidden Bank and even out a little towards the deep water between the 371 and 390. Sloppy conditions made it a little tough, but there were still some bluefin and kelp paddy yellowtail to be found for the sport boats that made it out.
There are signs of all grades, from those little 25- to 30-pounders to the 40- to 90-pounders, and there are schools of the jumbos from over 100 to nearly 300-pounds.
It is still taking massive amounts of chum to get them interested, and even with that, some schools ignore the boats.
During the day, the guys doing the best are fishing with 30# fluoro to no more than 40# and using a small "J" hook, size 1 or 2, or a small circle hook no bigger than a 2/0.
Like the 226 / 302 Zone above, kelp in the area are also holding mainly small 2- to 4-pound yellowtail, but you might stumble across a few 6- to 8-pounders if you find the right kelp…
fishdope.com
Ensenada
Northern Baja Pacific side fishing?
https://www.bdoutdoors.com/forums/threads/northern-baja-pacific-side-fishing.714851/
Limits common for an assortment of surface fish include yellows and bonito…
Mara's Sportfishing Ensenada
.
Goats, rockfish, plus lings and things…Sammy Susarrey Amador
San Quintin
Yellows as well as some lunker lings…
Cristian Catian
Gonzaga Bay
1 of 2
Gonzaga Bay, late March to early April: I've got an assortment of photos from our fishing trips. I'll be back to fish the end of April and early May, and I've a few openings if you're interested. Come on down! Fishing has been good…
Captain Juan Cook
Bahía Asunción
No report
Loreto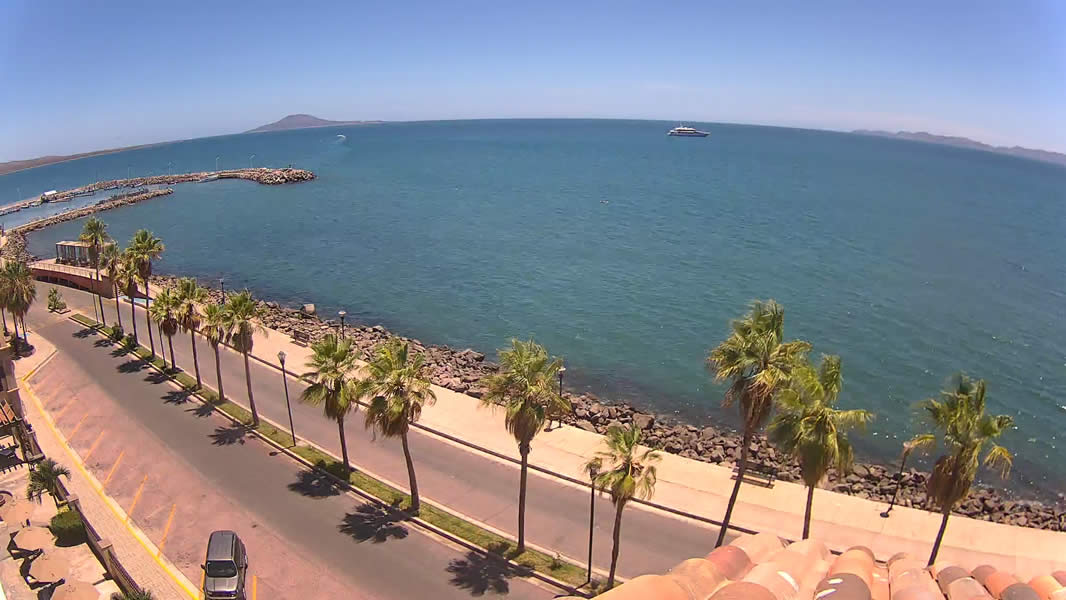 The weather has definitely turned the corner with summer just down the road. Daytime temperatures were in the mid-80s all week with the "fish catching" action was getting hotter as well! There is no better time to spend the day fishing in Loreto than spring and fall.
Both mackerel and sardina are working their magic for yellowtail to 30-pounds and some nice-sized cabrilla.
There has been no "big bite" this week, but all the boats are coming back from all corners with yellowtail on ice.
For the old-time fishermen who spent time fishing days out of the old "La Pinta Hotel," they probably remember Ricardo Hernandez who used to run the panga operation.
He brought his "Cabo"-based family to Loreto to do some Semana Santa fishing and had a great day on the water.
Pargo, cabrilla, and triggerfish hit the icebox all caught on the combination method of working hard bait and sardina along the coast and island points. Beautiful day, beautiful fish, beautiful family.
If you want big fish, big boats and have a big wallet, head for Cabo! If you want to kick back with family and friends, check out Loreto…Rick Hill
Magdalena Bay
No Report
La Paz
MEXICAN MINUTE LA PAZ FISHING REPORT from TAILHUNTER SPORTFISHING for Week of April 21-28, 2019
The week ended Friday with some great rooster landings including two very large roosters by George Blair. We had an incredible week overall, and the camaraderie was amazing.
Roosters are so unpredictable, whether you are trying from a boat or shore.
Everything has to come together. They bust the surface and most often disappear. Is it a wonder that fishing for them is so addictive?…
Gary Bulla Flyfishing
East Cape
Nice catch on "JU-KATE II" and "Wahoo III" …Anibal, Van Wormer Resorts
This past weekend was LA RIBERA SEMANA SANTA FISHING TOURNAMENT.
Our very own Felipe Valdez took First Place with a 58.4-pound yellowfin tuna. Together with his amigos Orlando Gastelum, Omar Sandez, and Oscar Lizarraga, they set out aboard Felipe's NATH & MICH, a 25-foot Everglade, Center-Console, heading north toward the south point of Cerralvo Island.
It was here they found the results they wanted.
Chumming with squid, sometime around 9:00 am, the reel started to scream; it was the winning tuna on the line! Reeling it in took patience and care as the gear was rigged with 30# test…
Axel at Hotel Buena Vista
https://www.bdoutdoors.com/forums/threads/fishing-tournaments-begin.714646/
Puerto Los Cabos
Weather patterns were typically springtime — still, a little chilly early in the mornings, down to 60 degrees, though skies are mostly clear and sunny with daytime highs reaching 85-degrees; ideal climate, if only it could stay like this year-round. Winds were very moderate, and ocean conditions were comfortable, though water was cooler averaging 68- to 71-degrees.
We are now seeing warmer water on the outside, up to 74- or 75-degrees, which should move closer to shore soon, pushing in cleaner blue water and bringing in more of the pelagic gamefish.
There continues to be nice-sized schooling sardina found around the jetty area of Puerto Los Cabos Marina. Sardina have been the main baitfish used with some smaller-sized mullet in the mix. New marina rules do not allow bait-netters to work inside the marina as they have in the past, which has limited opportunities for caballito; it's about time that authorities try to control this marina and they could also work on wake speed enforcement.
Most consistent action is found now was for sierra and bonito; sierra mainly on the live sardina which is found along many of the inshore stretches. Bonito were hitting the same bait and readily on the yo-yo jigs, hanging over the various rock piles.
Areas north of Punta Gorda, Cardon, La Fortuna, and Iman Bank were targeted as well. Catches included yellow snapper, amberjack, cabrilla, bonito, and triggerfish. Later in the week a couple of yellowtail were reported off the Outer Gordo Bank.
It has been another slow season for yellowtail, but still, there's a chance they will become active in the coming weeks. There has been a noticeable increase in sea lion activity on these same fishing grounds which can always put a damper on things in a hurry.
This year we have seen more fluctuating water conditions. The water has started to warm up — then just like that, it would turn over and cool back down, becoming greenish. It has been on and off like this for weeks. With some more consistent warmer weather and less wind, we should see some stabilization and improved action before long. Things can change quickly this time of the year, increasing activity for the striped marlin, tuna, wahoo, and dorado. We will hope this happens sooner rather than later…Eric Brictson, Gordo Banks Pangas
Cabo San Lucas
Numbers at a glance: Billfish 14%, tuna 36%, dorado 18%, other species 20%.
Anglers and crews did a great job of making the best of the day this week, even with some rough weather and inconsistent fishing (which is not rare for this time of year).
What did help though was that the tuna numbers held, and we saw a spike in dorado catches compared to the rest of the year. We had seen only one or two dorado caught per week total, whereas this week, we saw a total of 18 dorado caught by our crews. Inshore fishing is still producing nice fish, with roosterfish still around, along with yellowtail, sierra, bonito, red snapper, and others.
A few nice wahoo made the catches this week too. Marlin have been "fussy eaters," with crews often seeing them, pitching bait, but not much interest on their part; there was difficulty getting them to bite on the troll as well. With this said, our top marlin boat this week released three striped marlin in one day.
Cabo Climate: The outlook toward late April into early May is for warming and pleasant average daytime temps in the upper 70s; evenings in the mid-to-upper 60s. The two-week forecast is for mostly sunny to partly cloudy-sunny skies with zero chance of rain forecast into early May. Winds are expected to lower a bit into high single-digits to mid-teens in 9- to 15-mph range into early May mostly out of the West and NW.
Sea Conditions: The forecast is for more stable water with winds in the 9- to 15-mph range from the West and NW. The Pacific side sea temps have stabilized considerably with average temperature range running 71- to 74 with mostly clear water, and the inside has also warmed with temps in the 72- to 74-degree range with a mix of clear to greener water around the Gordo Banks.
Best Fishing Areas: The Golden Gate and the San Jamie Banks were the clear hotspots for marlin action this past week. Action on the inside around the Gordo Banks was slow and spotty. Yellowfin were most often found around the Golden Gate and San Jamie Banks and to the south at the Herradura and southwest as close as 15 miles. Los Arcos and Migrino were the choices for inshore fishing with some nice catches of sierra coming off Migrino along with some quality yellowtail in the 20- to 30-pound range.
Favorite Bait: Slow trolling live mackerel was the favorite for the marlin. Cedar plugs were the favorite for yellowfin. Hoochies were by far the preferred and most productive lures for the sierra. Poppers near the surf were the most successful bait for the jack and rooster. Dead bait was the ticket for snapper and grouper. Live caballito were the best for the yellowtail.
Bait Supply: Live bait is available at the $3.00 per bait upon exit from the harbor; mackerel, when available, are popular with the captains.
Mainland Mexico
San Carlos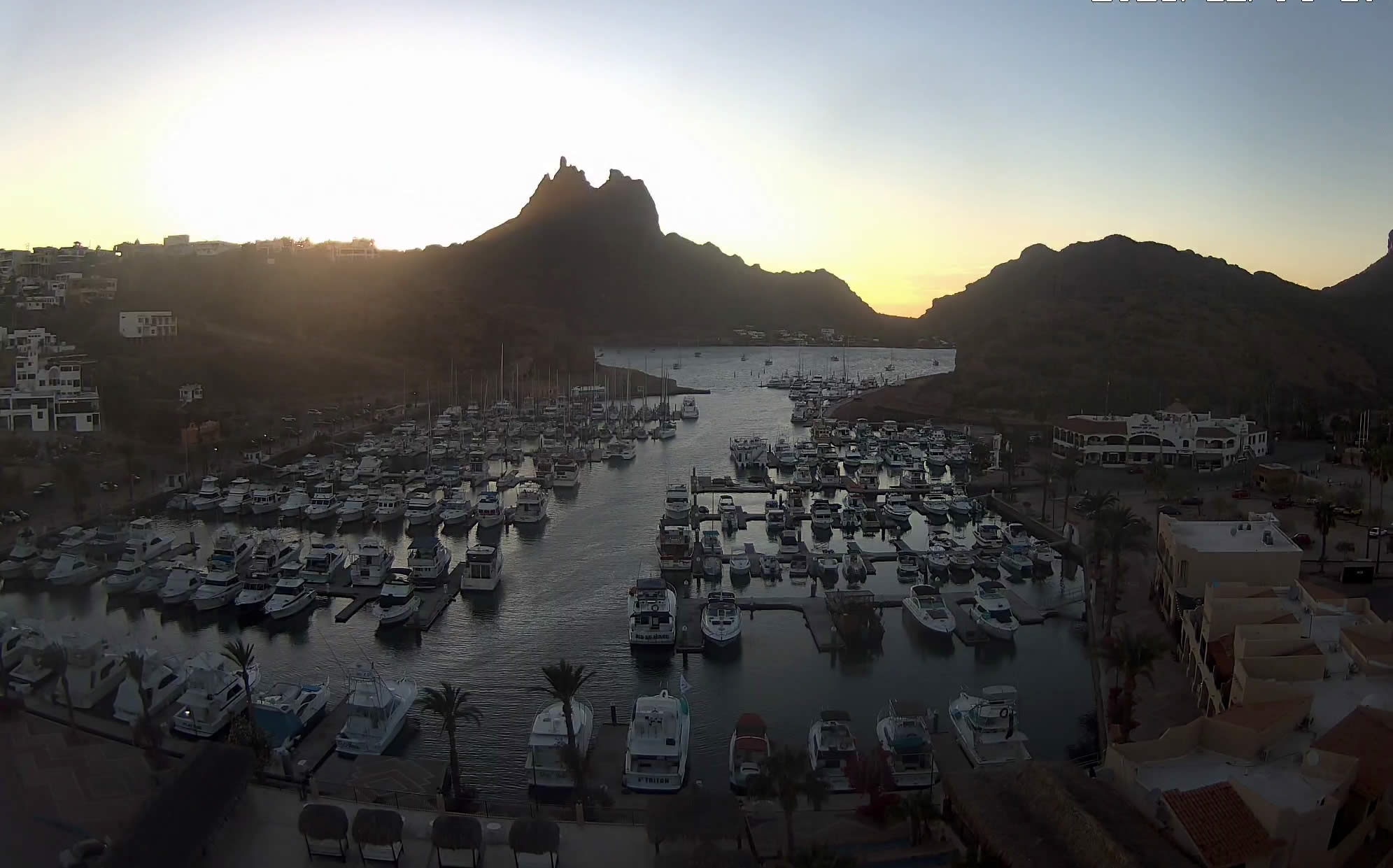 Mazatlán
Spring weather and warmer water temperatures balanced against higher winds brought some solid fishing, although the yellowfin seemed to disappear for the offshore fishing. The striped marlin are seasonally outnumbering the sailfish. Their inshore fishing produced exceptional results.
The offshore boats reported a mix of striped marlin and sailfish. The inshore boats had another solid week and reported excellent action on snappers, sea bass, queen triggers, and corbina.
Climate: The early May outlook is favorable with warming to the mid-80s daytime and mid-60s in the evenings. The forecast through early May is for mostly sunny and partly cloudy skies with breezes in a modest 8- to 13-mph range primarily out of the West trending toward the SW toward mid-May.
Sea Conditions: The water has been warming a bit and is now in the 74- or 75-degree range resulting in a seasonal showing of the striped marlin. On longer runs out to 25 miles and beyond, they are finding 76-degree water.
The future outlook is for relatively calm seas in the mornings with some afternoon swells and chop as the winds pick up in the afternoons.
Best Fishing Area: The offshore bite for the billfish is starting about 12- or 15-miles out with best results to the west and southwest of the Marina El Cid. Inshore, the Super Pangas are finding success all along the coast, especially around the rocks. The water is very clear from the shore out to the offshore breaks.
Best Bait & Lures: Freshly caught, rigged trolling bait and smoke trail lures produced best results for the billfish. The tuna are caught on feathers and cedar plugs.
Bait Supply: Freshly caught rigged trolling bait and smoke trail lures produced best results for the billfish. The tuna are caught on feathers and cedar plugs.
Ixtapa-Zihuatanejo
A great week with lots of striped marlin but very few fishermen around to take advantage of the abundance of billfish! The independent fleet reported a strong bite on the plentiful striped marlin with most boats raising 6- to 8 fish per day and ideal conditions for fly anglers being able to tease up the marlin with hookless lures and then throw streamers to them. As always, there was the normal sailfish mix, and a few smaller blue marlin reported.
Yellowfin were again found way out at the 30- to 40-mile mark for those willing to go the extra distance. The dorado were very spotty this past week. Fly-fishing and spinning rigs for jack, Chula (false albacore) and bonito inshore has continued to be steady. Rooster action this past week was spotty to slow and mostly to the south. Capt. Temo reports the inshore fishing for jack remained very productive. Fishing activity was slow as few fishermen showed at the docks to take advantage of the plentiful billfish action. Next weekend they will have their annual International Billfish Tournament.
Climate: The two-week outlook is for even warmer temps and mostly sunny to partly cloudy skies. Daily temps are predicted in the upper-80s and nighttime temps in the low- to mid-70s with humidity expected to run in the 70s through early May. They are now in their dry season, and there is no precipitation projected over the next couple of weeks. The winds are expected to be relatively mild in the 8- to 11-mph range primarily from the West and WSW.
Sea Conditions: The spring offshore water temperature stabilized and is now in the 83-degree range from the 5- or 6-mile mark at the 100-Fathom line out to the 1000-Fathom line at 30 to 32 miles and beyond. These temps are beginning to bring in the blue marlin and yellowfin in larger numbers. Inshore temperatures have warmed a bit and are now at 80- or 81-degrees.
The offshore clear blue water has recently moved as close as 5- to 6-miles out with some very deep blue water now out beyond the 1000-Fathom mark at 32- to 35-miles out to 50-miles. Inshore, the water was in the 80-or 81-degree range and a bit off color this past week which was very good for the top water action. With breezes in the upper single digits, the seas are very calm, particularly in the mornings.
Best Baits & Lures: Rigged trolling bait and smoke trail lures continue to produce for the billfish and dorado with most boats preferring a mix of rigged bait for the billfish and smaller lures and feathers for the dorado. Inshore topwater poppers are the favorite for the roosterfish, bonito, and jacks. Cedar plugs and feathers are working best on the yellowfin when found.
Bait Supply: The bait supply remains good and freshly caught bait are provided gratis with most charters. Live bait are readily available at this time and are $5.00/dozen paid directly to the bait vendors.
Costa Rica
Top 5 Reasons To Visit Crocodile Bay Resort In Costa Rica
https://www.bdoutdoors.com/top-5-reasons-to-visit-crocodile-bay-resort-in-costa-rica/
Guatemala
Summertime & the Fishing's Easy
Current catch report
click here
Last Minute Openings — call NOW to reserve:
(305) 854-4665 /
[email protected]