May 11, 2011
975
566
Name

Gary Graham
Boat

Watercloset
Baja November To Remember Including Striped Marlin Records
Nov 12, 2019 by
That Baja Guy-Gary Graham
Magdalena Bay striped marlin release records by Team
Bad Company
, 345-pound yellowfin at Los Cabos Tuna Jackpot the third-largest in 21 – years! This indeed was the week that was for sportfishing in Baja Sur!
*If you don't see a location, it is because we did not receive a report this week.
Que Pasa
Team Sirena
is an all-local team headed by angler, John Dominc. John and his team lost First Place in 2018 when
Cloud Nine
showed up at the scale one minute before closing with a fish 10-pounds larger. This year John and his team captained by Gonzalo Castillo weighed in a 345-pound super cow!
Congratulations Team Sirena
Tijuana Bull Ring
Boats hitting the area are catching a few bass – both sand and calico – along with a few sculpin and small shallow water rockfish.…fishdope.com
Coronado Islands / Rockpile
The yellowtail fishing was dead slow anyway. Just some big bonito in the Middle Grounds which were not a sure thing either…
fishdope.com
US–MEX Border/226-302
Yes, the 390/60 Mile Bank is a hot zone, BUT there is no need to run that far.
There are excellent schools of quality yellowfin much closer to port with a lot less boat traffic, although there was plenty today.
More scattered about and with good hunting skills, you should be able to locate some yellowfin and in general, and they are biting if you can find them.
There are also kelp-paddy yellowtail. These are running in the 6- to 10-pound class, and the numbers are building.
That said, be sure and stop on the kelp you find as there is a good chance of yellowtail as well as yellowfin and skipjack – maybe even a bluefin if you are lucky.
The yellowfin are biting the fly lined sardine, Colt snipers, and poppers…
fishdope.com
Ensenada
Bottomfish dominate the action again this week
Mara's Sportfishing Ensenada
San Quintin
We made bait fast the next day and fished San Martin Island for yellows. Unfortunately, we didn't get any bites and decided to go for a few bottom fish. Pretty consistent action on the rockfish with a few big reds and sheepshead…Winston
https://www.bdoutdoors.com/forums/threads/san-quintin-11-10-19.732593/
Bahía Asunción
Capt. Juan Arce Marron got limits of tuna today a bit north of town running with dolphin in nice calm weather! The boys are hard at work vacuum-packing 20 nice tuna to take home…(there were four fishing).
Better late than never, right? Everything has been a month late this year – looks like we will have another few months of great fishing…Blowhole
https://www.bdoutdoors.com/forums/threads/tuna-time-in-bahia-asuncion.732241/#post-4988261
Bahía de Los Ángeles
Arrived Sunday.
Monday: Four yellowtail and 18 bonito.
Tuesday: Nine yellowtail and 14 bonito.
Bajo and Machos producing, and all fish on jigs!…Don Weir
https://www.bdoutdoors.com/forums/threads/bay-of-la-fishing-report-for-nov.732155/
Loreto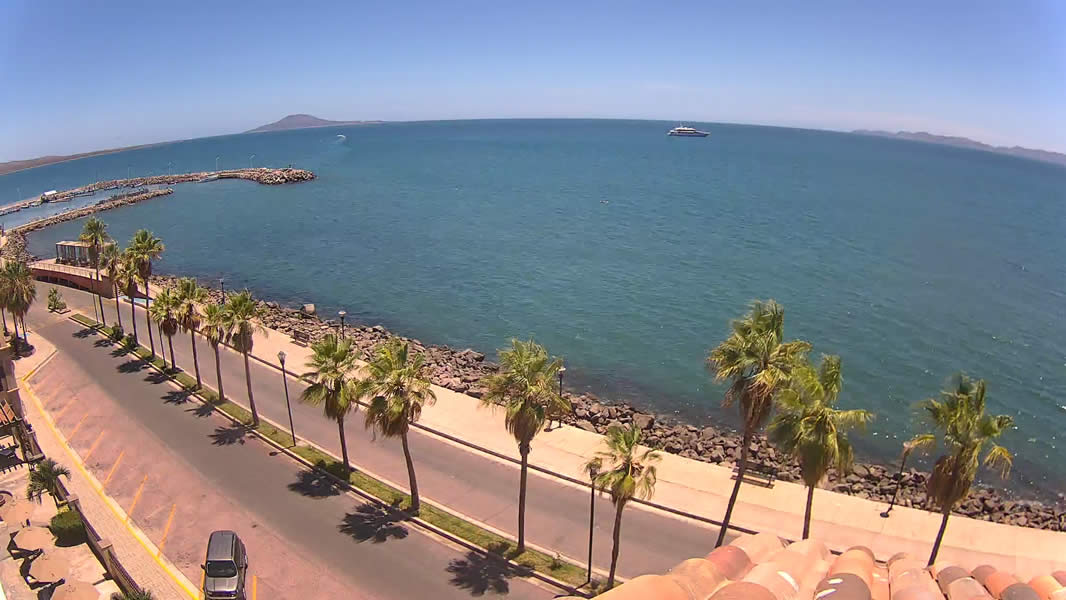 Another windy week just mellowed out, and we are back to asking, "Where are the fish?"
The various versions of the 2019 dorado are still easy to find at Coronado Island. With the sun being a little more agreeable, the commercial hand-line fishermen are working "Lobo," and landing yellowtail consistently.
Lobo and the nearby rock piles are the centers of our cool-weather fishing. When the fish are biting at Lobo, the boats will spread out to "50" and any of the ten other bumps in between. Pargo, cabrilla, and baqueta can flop into your fish box in this same area, too.
For the past few weeks, many boats have been close to home base fishing the shoreline of Danzante. The bite was good enough to draw interest away from the little dorado also in the area.
This week the Danzante zone was boiling over with roosterfish and cabrilla – pushing the bait schools to the surface where the birds did their dive-bomb routine.
I am not sure if many boats got into the action, but our scuba crowd didn't have to go deeper than ten feet to enjoy the spectacle.
Sierra started to party by chasing the schools of sardina out of Honeymoon Cove and out around the north point of Danzante. It's a hard choice for the coming week – ride out to yellowtail country or work over the nearer gold spots…Rick Hill, Pinchy Sportfishing
https://www.bdoutdoors.com/forums/threads/loreto-fishing-info.731158/#post-4991663
Magdalena Bay
Behind the Mag Bay Numbers, 330 caught/900 released striped marlin.
We used over 3,000 live mackerel in 4 days. Yes, we caught every one of them after fishing both at night and early mornings. Day 1 – first day we ran out of bait and ran in at 1-pm to the anchorage and loaded from the 144; we used at least 1,100 pieces to catch 330 this day. The 144-crew worked hard to supply us with additional bait, as well as the luxurious accommodations as a mothership with world-class cuisine. All four days, a total of 900 releases were from the 92
Jones Goodell
captained by Steve Lassley.
God made marlin to eat live bait! That's nature, and that's the design in the ocean. It is a personal choice if you decide to use a purchased, non-native bait and you rig it to duplicate a live bait. Many world-class captains and anglers prefer this method. But for me, I would rather watch paint dry. We won Bisbee's with live bait. $3.9m worth.
Full-time anglers:
Anthony Hsieh
John Doughty
Greg Stotesbury
Michael Stotesbury
Carey Chen
Jimmy Decker
Erik Landesfeind
Jock Albright
Charlie Albright
Leader man
Jack Vitek -IGFA
Part-time anglers/guests/leader man
Woody Dishman, WHOW, Founding Angler
Mike Nares WHOW, Founding Angler
Jordy Brooke – Pilot
Crew
Steve Lassley, Captain
David Trayler, Crew
Eliseo Rodríguez, Crew
Parker, Stewardess
John Ellis, Videographer
Ninety-six total releases in four days out of 900 not caught by the nine primary anglers.
A little Monday morning quarterback: On Day 1: 330 releases. If we had the 144 meet us at the fishing grounds to supply bait instead of losing two peak hours of fishing by running back into the anchorage, the 330 would have been shattered, which means the 330 probably won't be a record for long.
Some visitors to Baja in the fishing community want to create another record category for a less productive method of fishing in Mag Bay, with no live bait and fewer anglers. I guess if anyone wants to keep records for a lesser number – okay. The Mag Bay fishery has been fished by West Coasters for decades. Why do you think our boat, which was built in 1989, was designed the way it is? It was for this ultimate way to fish in our home waters. Mag Bay is only 530NM from San Diego; THIS is our home court.
Everyone should be able to fish the way they want to fish, to have fun, and no one should dictate the method or the style of fishing – particularly those who just found Mag Bay recently. We have been keeping this zone quiet for decades before the visiting Instagrammers started to brag about this world-class fishery.
We will share more in the coming days/weeks of our trip. I like to thank all our anglers and crew. Y'all are great humans, and I'm grateful to have made these special memories with each of you…
Anthony Hsieh
Special thanks to Greg Stotesbury and AFTCO.
Any advice on making the run down to Mag Bay/Ridge at this time of year? I'm headed down next week to drop off a 61-foot Mikelson and wanted to know what to expect when I get to Mag Bay.
https://www.bdoutdoors.com/forums/threads/mag-bay-ridge-trip-next-week.731338/
La Paz
MEXICAN MINUTE LA PAZ FISHING REPORT from Tailhunter Sportfishing for Week of Nov. 3-10, 2019
East Cape
The warmth is niiiiice… A bit breezy the last few days, but fishable. We fished the Salt Patrol marlin tourney (out of Los Barriles), and most boats landed marlin or sailfish every day. We moved five or six today (lots of stripped ballyhoo sadly). Decent dorado action. A few YFT and fewer wahoo…
Laurence
https://www.bdoutdoors.com/forums/threads/report-from-east-cape.731885/#post-4986367
Puerto Los Cabos
There was more north wind this week which resulted in choppy ocean conditions, particularly on the grounds north of Punta Gorda, where most local charters have concentrated efforts. Daytime highs reached 90 degrees, and ocean temperatures were averaging 80- to 83-degrees, slightly warmer on the Pacific than in the direction of Sea of Cortez. Various bait options included caballito, ballyhoo, slabs of squid, small skipjack, chihuil, and a few sardina.
Through the past week now the action for tuna which was previously found on San Luis Bank came to a standstill. Later in the week there were handfuls of free-feeding yellowfin spotted; the tuna that were found during the two-day WON event were outside Cabo San Lucas and on the Pacific grounds – nothing was found on the Gordo Banks.
The highlight this week was the wahoo being found north near Vinorama. Most of the fish landed were on slow-trolled bait, mainly on caballito, since chihuil were now hard to obtain. Numbers of wahoo were limited, but they were more common than dorado, tuna or any other gamefish being found. Most wahoo we saw were in the 20- to 35-pound class, and the largest we weighed in was 43 pounds. The overall catch this week was way down, and anglers were fortunate to land one wahoo and did really well if they caught two.
Only limited bottom action was reported, and even when the strong current finally slacked, the wind picked up and made this a more challenging option. A few nice barred pargo, leopard grouper were accounted for, but there were more triggerfish taken than anything else.
Inshore there were good numbers of small roosterfish caught but with sardina being scarce, we did not see more than a few sierra.
Billfish action was more toward the Pacific side now; we did see a handful of striped marlin and one blue marlin out of San Joe del Cabo in the direction of Cabo San Lucas. Also, more dorado were found that way, though they were scattered, and most of them were under 15 pounds.
A few early season whales were reported, although in the next month, we expect more of these mammals will arrive on their southern migration…
Eric Brictson, Gordo Banks Pangas
Cabo San Lucas
Billfish 42%, Dorado 38%, Tuna 30%, Other 11%
This week not only brought great fishing, but we saw two important events in Cabo. The first was our 4th Annual Satellite tagging study on Striped Marlin with GrayFishTag Research, and the second was the WON Los Cabos Tuna Jackpot. Both were exciting and successful events – with three satellite tags deployed on healthy striped marlin weighing around 130-pounds each. Pisces did well – five of our boats hit the dock with very decent-sized fish. The Pisces 60-foot Reel Machine weighed a 249-pound yellowfin on Day One that had no way of holding up to the winning fish, but if caught on Day Two, would have won! (1st Place on Day Two was a 248-pounder caught by Southern Comfort).
The tournament proved to be one of the most exciting in its 21-year history, with one of the largest yellowfin tuna caught to-date taking First Place.
Overall. There were about 30 yellowfin over 100 pounds weighed in, of which about 12 were over 200-pounds. And of course, the winning tuna was a whopping 345-pound super cow caught by angler John Dominc aboard Sirena, crewed by an all-local team – the Castillo brothers, Gonzalo and Freddy from La Playita, and John Michael Shibault of La Paz. Total for the fleet this week were 218 tuna caught.
Aside from this, marlin fishing was still incredible, with crews focusing on fish right off the Old Lighthouse. This week, the billfish releases totaled 229 fish, mostly striped marlin, but also sailfish and a few blues. The marlin became a bit more challenging to catch off the Lighthouse, being "picky" eaters for the live bait that our boats cast to them. Also, with the fishing being so good and so close, the action and competition for marlin releases were fierce, as there were around 80 to 100 boats fishing the area daily.
Still, the crews and anglers proved their worth, with up to 15 striped marlin released on the best days. Towards the end of the week, we saw the marlin thin out in this area, and the dorado quickly moved in. To close out the week, on November 9th only, we caught 64 dorado, for a total of 204 fish caught for this week, respecting dorado catch limits! And in other catches, it was very nice to see some wahoo coming through again, between 30- and 40-pounds each, and even a nice 50-pounder caught on Pisces 35-pound Bill Collector 2. We also saw a few roosterfish for those who fished closer to shore on the Pacific.
A little more on our Satellite tagging expedition: the tags were successfully deployed fishing aboard Pisces 72-foot Tag Team, Pisces 60-foot Reel Machine, Pisces 42-foot Caliente and Pisces 40-foot Chasin Tail.
A total of 31 striped marlin were caught, tagged, and released between all boats with another 30 marlin raised or at least spotted right off of the Old Lighthouse. Close to thirty people traveled from all over the world to participate in these efforts.
Participants came from Mexico, the United States, Costa Rica, and as far as Papa New Guinea, and they included some impressive players in the fishing world, like Captain Dave Marciano from TV Show Wicked Tuna – people who share the same interests and love for sustainable fishing.
And even with many boats fishing the Lighthouse area on this day and being so close – only a mile or two offshore – there was plenty of action for all: bait balls, diving birds, sea lions, and schools of striped marlin on the surface.
The bountiful sea life is what makes Cabo an excellent choice for this much-needed research; it is truly an incredible fishery unlike anywhere else in the world! This expedition was only made possible because of amazing people and organizations with a strong passion for fishing and conservation, no matter their background or focus.
We are thankful for GrayFishtag for all of their efforts in research and conservation and of course, to all the amazing sponsors: AFW, Costa Sunglasses, Simrad, Gamakatsu, Accurate Fishing, John Sercu, the Brackman family, Victor Johannsen, Chasin' Tail, Southern Most Apparel, and Seaguar…
Rebecca Ehrenberg Pisces Sportfishing
Mainland Mexico
San Carlos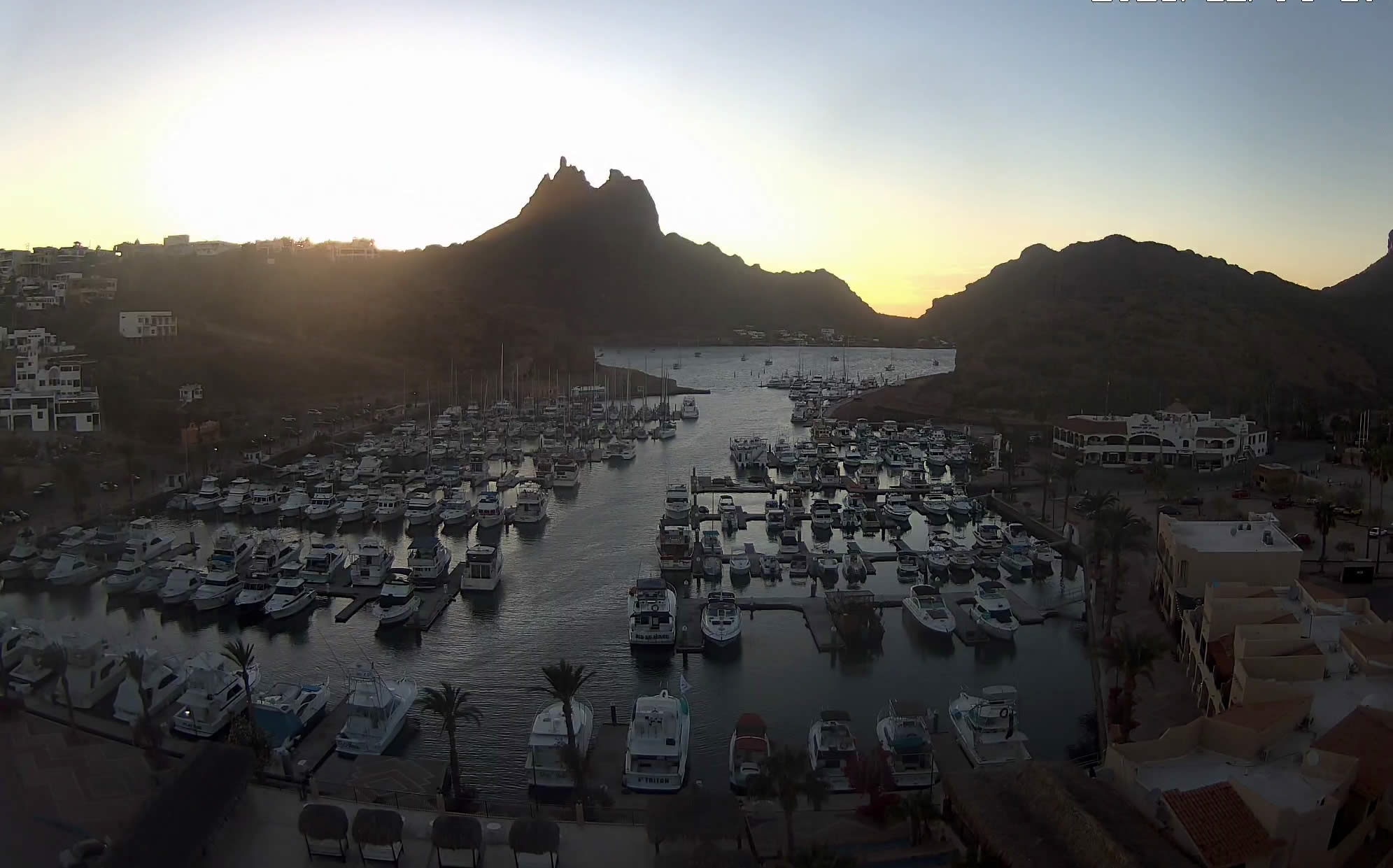 Costa Rica
https://wp-files.bdoutdoors.com/wp-.../653a0948461c203508a85f88c948570aeb26cdc5.jpg
Race To Costa Rica – Jason Gutzmer Is The Winner!
https://www.bdoutdoors.com/race-costa-rica-jason-gutzmer-winner/
Guatemala
Casa Vieja Lodge Celebrates October Grand Slams
For the second consecutive year, Contender Boats hosted their Top Dealer Trip Oct 17-21st at Casa Vieja Lodge. It was a group of colleagues, both new and old friends, and a fantastic time of fishing in between the fun! The group opted for some extra activities to complement their fishing days with a casino night, pig roast, yoga, beach day, and fireworks spectacular!
The total number aboard seven boats:
428 Sailfish Raises, 369 Bites, 261 Releases
25 Blue Marlin Raises, 12 Bites, 6 Releases
3 Striped Marlin Raises, 2 Bites, 2 Releases
1 Black Marlin Raise, 1 Bite, 1 Release
2 Yellow Fin Tuna and 61 Dorado (Mahi-mahi)
https://www.bdoutdoors.com/forums/threads/wham-bam-grand-slams.731855/
Last Minute Openings — call NOW to reserve:
(305) 854-4665 /
[email protected]