May 11, 2011
957
541
93
Name

Gary Graham
Boat

Watercloset
Dec 3, 2019 by
That Baja Guy-Gary Graham
As seasonal weather cloaks Northern Baja with wind and rain, the waters off the tip continue to provide fall-like conditions with excellent striped marlin or yellowfin action offshore, along with a mixed-bag inshore of small tuna, bonito, roosterfish, and early sierra for either fly or conventional anglers.
*If you don't see a location, it is because we did not receive a report this week.
Que Pasa
Gobernador se opone a la liberación de la pesca del «dorado»
Tijuana Bull Ring
There was excellent bonito fishing in the one to two-pound class in the area just a mile or so below the Whistler yesterday. These were found chasing micro-bait under bird schools, and today there were more reports of scattered small bonito between the Whistler and the Bullring.
Although there was no a lot of volume … just a few spots up here and there, but rockfish are biting well on structure.…
fishdope.com
Coronado Islands / Rockpile
Yellowtail were caught on Saturday for the first time in nearly a month. The word we got is that the yellowtail came off sonar marks on the hard bottom near the Rockpile and that they bit on yoyo iron. It is a typical wintertime pattern and you can expect to see more of this in the coming weeks and months.
Bonito are around right now, and they are scattered all over the Islands from the weather side of North Island to the Rockpile, and maybe even beyond that.
Rockfish action is decent at SKR and NE of North Island.
The catch is a mix of red rockfish and whitefish.…
fishdope.com
Coronado Canyon
The story here is kelp paddy yellowtail.
There are some very good kelp in the Canyon, and there are not very many boats fishing them. The yellows seem to be mostly decent grade with the average size in the 6- t0 15-pound class.
There are some skipjack as well, but the other tuna seem hard to come by. The areas farther out to the west have the best odds for
those..
.fishdope.com
Ensenada
Fewer yellowtail being taken on the surface with grumpy weather, still plenty of bottom fish for the coolers.
San Quintin
My friend Captain Rich Hollow on the fish and the yellows are on a rampage in San Quintin!
These fish have been here all month, and it looks great for January and February…
Juan Cook
Bahía Asunción
I'm up this morning, holding only one fishing rod … my 8' Calstar 270h, a Daiwa Saltist 40h loaded w/ 80# braid and a 3' piece of 50# pink Ande. Ross asks me if that's all I'm bringing – Yep! And I'm going to kick your ass today!
"What's in the other hand?" It's a wrench. When I tighten my star drag down as much as I can, I'll hit it with the wrench to totally button the drag down. Lol! I'm not losing another fish to the rocks. We released fourteen yellowtail today and harvested one (for the Carnitas, dude!). He beat me – eight fish to seven…whatever. Epic fishing and conditions!…
Ross Zoerof
Bahía de Los Ángeles
Still windy, according to locals.
Loreto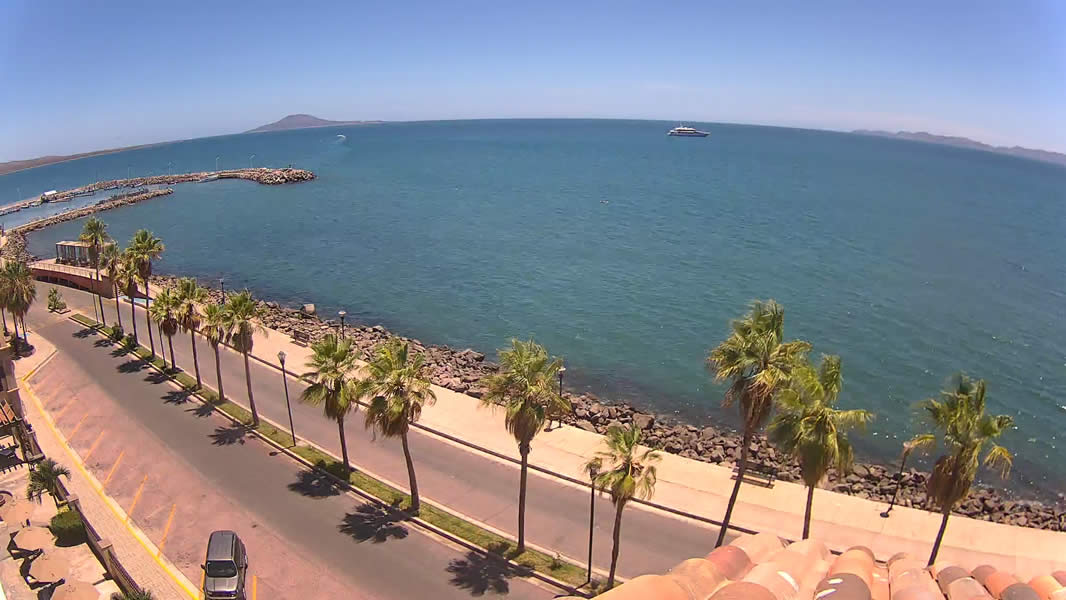 Yellowtail season is upon us with two hotspots targeted.
The standby for bigger fish has been true to form for the adventurous crowd at Carmen's northern tip.
Fifteen to twenty-pound fish are the norm for the lucky boats – add to that some assorted bottom dwellers, aka baquita and snapper.
Live mackerel have been the ticket as always for yellowtail. In past years when the mackerel were harder to find consistently, the next best bait were chunks of old mackerel.
Just north of Coronado Island, there has been a hot bite on firecracker yellowtail ranging from five to twelve pounds. On top of the short ride to the "scene," the fish are firecracker crazy, jumping on all kinds of offerings. Live sardina and mackerel along with iron, bucktail jigs, and plastic.
I recently learned that this time of year, the snapper get active. Reports from Mag Bay are where this conversation started and sparking my imagination, it is also true at our Rock Pile. I'll be investigating this in the next few weeks.
Temperatures ranges from mid-'60s to the mid-70's most days, and the north winds are starting to be a factor on when and where we can fish.
Lots of bait has been the story all year, and lots of big fish to eat all this bait would be at the top of my Christmas wish list…
Rick Hill, Pinchy Sportfishing
Magdalena Bay
This weekend we have scheduled the 'Legacy' to run her first and hopefully, "first of many," whale watching trips. We will be running two three-hour tours daily, departing at 10:00 am and 1:30 pm. The first trip is 12/7/19 and each day after that.
Please use the link below to check out our temporary website. If any of you or your friends are interested in going, please let me know.
I will be happy to give all of you as many 50% off discounted passes as you can use!!
Thank you for your support in this endeavor. We are very excited!
You can also follow us on Instagram @legacywhalewatch
https://www.sdwhale.com
La Paz
MEXICAN MINUTE LA PAZ FISHING REPORT from Tailhunter Sportfishing for Week of Nov. 24-Dec. 1, 2019
East Cape
We have had very light fishing pressure, with only a few boats going out daily, depending on the North Winds. With the exception of the yellowfin, all the fishing has been very close. The best bet has been the sierra early mornings before the wind begins.
Puerto Los Cabos
Ocean temperatures dropped a bit, and now they are averaging around 77 degrees; this latest storm turned over water conditions, from all of the runoff, dirty water for much of the inshore zone, though now with each passing day, we see clarity improve and the all-around fishing action quickly rebound. Baitfish were more scattered, schooling sardina are closer to Cabo San Lucas, local fleets are using mainly slabs of squid, ballyhoo and whatever baitfish could be found on the fishing grounds; caballito vanished, and it will be many weeks now before schools of mackerel and sardineta appear on the grounds off San Jose del Cabo.
The better billfish action was on the Pacific, but in recent days we have seen more striped marlin showing in the direction of San Jose, which is usually the trend during this time frame. Dorado action improved, as more numbers of these popular gamefish are showing throughout the region. The majority of these fish are in the 10- to 15-pound class, and some are even larger. Wahoo became a bit more elusive in the dirty conditions, as did most species, but as water began to clean up, we did see a few more 'hoo starting to show; the action early week had been near Vinorama, but by weekend the best areas were closer – off Cardon, La Fortuna and then on Saturday, the wahoo bite broke wide open off of Punta Gorda. If you get chihuil for bait, that was the hot ticket, some hit on ballyhoo as well.
Wahoo up to 50-pounds were weighed in.
Yellowfin tuna action stalled out during the dirty conditions, but now we are seeing more tuna in the mix, some from Iman, San Luis, Gordo Banks, and others farther offshore associated with porpoise. Earlier in the week, local pangeros brought in a cow yellowfin of about 350-pounds, not returning to the docks until 9 p.m. Though most of the tuna we did see were from football-size up to 70-pounds. Though the cows are lurking on the Gordo Banks, you need to put in some serious time to have a real chance.
Off the bottom, we saw various snapper, pargo, bonito, a few cabrilla, and of course, more triggerfish than anything else. Along the shoreline, there were roosterfish and some early season sierra, but with limited bait, this was not a guaranteed option.
Still only sporadic sightings of whales, but these mammals are now arriving from their northern feeding grounds on their annual southern migration and will be taking up residence in local waters through the winter months..…
Eric Brictson, Gordo Banks Pangas
Cabo San Lucas
Pisces 38' C Rod lands this estimated 300-pound yellowfin after a 5-hour fight! Anglers aboard were Tony Fernandez and his wife, both of whom won the Bisbee Offshore Tournament aboard this same vessel, earning over 130k USD this year! First mate Martin Aguilar gave us the scoop on this one! It was fought by all onboard on stand-up tackle with a 50 Tiagra on the yummy flyer. But that's not all. This fish hit in only 30-feet of water — right offshore, close to Migriño, about 15 miles North of Cabo on the Pacific Coast.
Pisces 38' C Rod and Captain Abel Ramirez are well known for their prowess when it comes to big tuna — and if that's what you're after — now's the time, before the season is over!
Striped marlin seemed to spread out, and although the overall success rate remained high, the number of multiple marlin reports was down. However, they were offset by limits of dorado and awesome yellowfin tuna fishing. The boats targeting the yellowfin had great success with school fish in the 20- to 40-pound range. However, there were multiple reports of larger, 100- to 200-pound range tuna showing up at the scale. The dorado counts were high with overall size being modest, from 10- to 20-pounders. The wahoo counts were down with most taken well offshore on the marlin grounds. Many boats were returning after releasing billfish with the bonus of limits of dorado closer in. The inshore fishing was very productive with nice counts of snapper, grouper, and sierra as well as roosterfish in the surf.
Cabo Climate: Mostly sunny to partly cloudy skies with average daytime temps in the upper 70s; evenings in the mid-60s.
Sea Conditions: Morning seas have been in the 2' to 3' range. On the Pacific side, the sea temps are currently running in the 80- to the 81-degree range with mostly clear water.
Best Fishing Areas: Most of the hot spots for marlin action were on the Pacific side with lots of close-in multiple fish action from the Lighthouse north to Cerritos and Pozo Cota. The San Jamie Banks produced some nice marlin catches along with some quality yellowfin action. The yellowfin were primarily reported off to the SW or the South 25- to 30-miles out and at the San Jamie Bank.
The kite action off the San Jamie produced some 100- to 200-pound yellowfin. Some great dorado action reported four to six miles off the Lighthouse for the smaller craft and returning boats from the San Jamie.
The interior corridor from Los Arcos to Palmilla produced plenty of schoolie dorado. Also, lots of dorado action close in off the west coast. Los Arcos to the Lighthouse and Migrino were the choice for inshore fishing with some nice catches of sierra coming off the Migrino. Rooster action was solid, with some large fish, as well as large jack crevalle in the surf from El Arco west past Solmar to the Lighthouse.
Mainland Mexico
San Carlos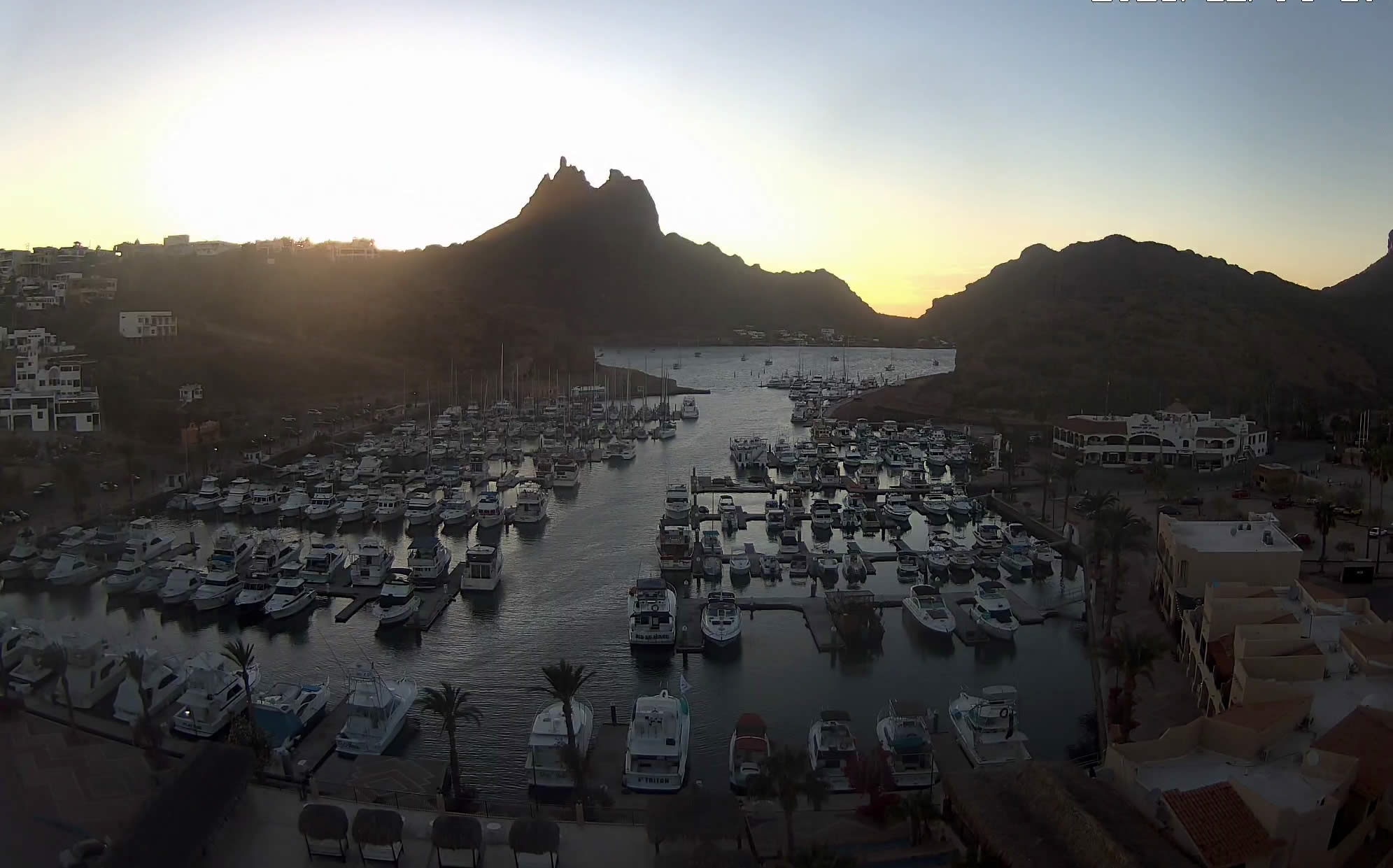 Costa Rica
Crocodile Bay Resort – More Than Just Great Fishing
https://www.bdoutdoors.com/crocodile-bay-resort-great-fishing/
Guatemala
Fish, or watch the game?! What's your choice?
Last Minute Openings — call NOW to reserve:
(305) 854-4665 /
[email protected]