May 11, 2011
975
566
Name

Gary Graham
Boat

Watercloset
Baja Chillin' – Fishing Reports From Below The Border
By
Baja Bytes
Feb 11, 2020 at 11:56 AM
Edit
Baja Bytes Fishing – Tuesday, February 11, 2020
Baja chillin' from Mexican border to Baja's tip with few hot spots. San Quintin is cookin' with yellowtail and limits of bottom fish along with hot striped marlin bite at Cabo San Lucas.
*If you don't see a location, it is because we did not receive a report this week.
Que Pasa
https://www.bdoutdoors.com/pacific-coast-sportfishing-tackle-boat-travel-show/
The 2020 Season will kick off with the 11th annual Pacific Coast Sportfishing Tackle, Boat, and Travel Show at the OC Fair and Event Center on
February 14,15,16
. As always, this show brings a great selection of top fishing boats and tackle as well as some of the best seminars on our coast
Tijuana Bull Ring
A few boats got out this morning and ran down to fish the IB Pipe. They found the usual mix of sand bass and sculpin, along with a bunch of blacksmith perch;
plastics and the lead-head and squid combo are working best for the bass and sculpin. Some guys are using a "knocker" rig and doing very good. A "knocker" rig is merely a lead-head with a ½-oz sliding sinker on the line – the sinker knocks against the lead-head, making a knocking sound. It works. Don't knock it…
fishdope.com
South 9 / Coronado Islands
Yellowtail were seen yesterday on the Lower 9, but they didn't want to bite – there were no reports of any at the Islands proper.
The only fish biting are rockfish and lingcod, and the quality and numbers are excellent this year.
The deep spots on the Lower 9 Mile Bank are where anglers are seeing good numbers of reds and chuckleheads. On the spots north and northeast of Pukey Point, they are seeing a good mix of red rockfish along with some whitefish.
South of here, at the South Kelp Reef area, a mix of reds, chuckleheads, and sheepsheads are making a good showing, and the lucky anglers are getting a nice lingcod or two as well.
Those hitting the Upper Finger Bank report good numbers of reds and other mixed red rockfish….
fishdope.com
Be sure to fill out your
DFG/customs declarations forms
to legally bring rockfish back into the U.S., where these species are currently closed to fishing. Please note – even with these forms filled, you're still not allowed to bring cow-cod or any other "no possession at any time" species back across the border
…
fishdope.com
Ensenada
Grumpy weather thins fleet while a few boats venture out anyway. Those who did go out were rewarded with a wide-open bonito bite…
Mara's Sportfishing Ensenada
Colonet
Yellowtail were found in small numbers, but they did not want to bite.
Some small schools were found near the high spot both early and late in the day, but they just refused to bite anything with a hook in it. There were around five different boats there, and they all said the same thing.
Rockfish and lingcod fishing was excellent, and lings up to 30 pounds were caught; many reds in the 4- to 8-pound class were caught as well.
Due to the extreme long-distance – roughly 115 miles – we strongly recommend taking one of the big sport boats out of San Diego and Mission Bay.
Here is a list of boats from the four landings.
Fisherman's Landing (619) 221-8500
Tomahawk and Pacific Queen are online for 1.5-day trips departing Friday evenings at 7 p.m.
Point Loma (619) 223-1627
The six-pack Game Changer is online for 2.5-day trips departing 5:00 p.m.
H&M Landing (619) 222-1144
Relentless is online for 2-day trips, and the Excalibur is online for 1.5-day trips, both departing Friday evenings at 7 p.m.
Seaforth Landing (619) 224-3383
No trips posted. Call to confirm
…
fishdope.com
San Quintin
Yeeeew!!! We were stoked and honored to have the @savethebrave_offshore crew on our boats today. These guys are all combat vets…..the real deal.
And they are also pretty good fishermen!
Yellowtail, huge reds, cow-cod, ling's, sheepshead, bonito were all caught.
Thanks for fishing with us…
Kelly Catian
Laguna Ojo de Liebre near Guerrero Negro.
We had dramatic weather and whale day on Laguna Ojo de Liebre with rain squalls, wind, rainbows, and lots of mating activity! We must have seen a hundred "spy hops," and one "spy hop" was only inches from the panga! Oh, and a few visits from friendly whales topped it off! It was a crazy wonderful day!!!…
Shari Bondy, Whale Magic Ours, Shari Bondi
Bahía Asunción
Photo Daniel Powell
My pilgrimage to Southern California is coming to a close. I'll be headed back south early tomorrow morning for the 12-hour drive back to Asuncion. I had a very successful trip, enjoying visits with family and friends, getting my taxes filed, and picking up some fishing gear. The weather was mostly cool, except when it was cold and wet, but in watching the weather back in Asuncion, it looked pretty much the same. I miss my dog, the weekend shrimp tacos, and the afternoon beers at
Loncheria Mary
with
Daniel Powell
and
Tim and Barb Young
; see y'all tomorrow!…
Ross Zoerhof
Mulege
Cave paintings dated 7,000 to 11,000 years before Christ.
La Trinidad, near Mulege…
Karen Dean Keegan
Loreto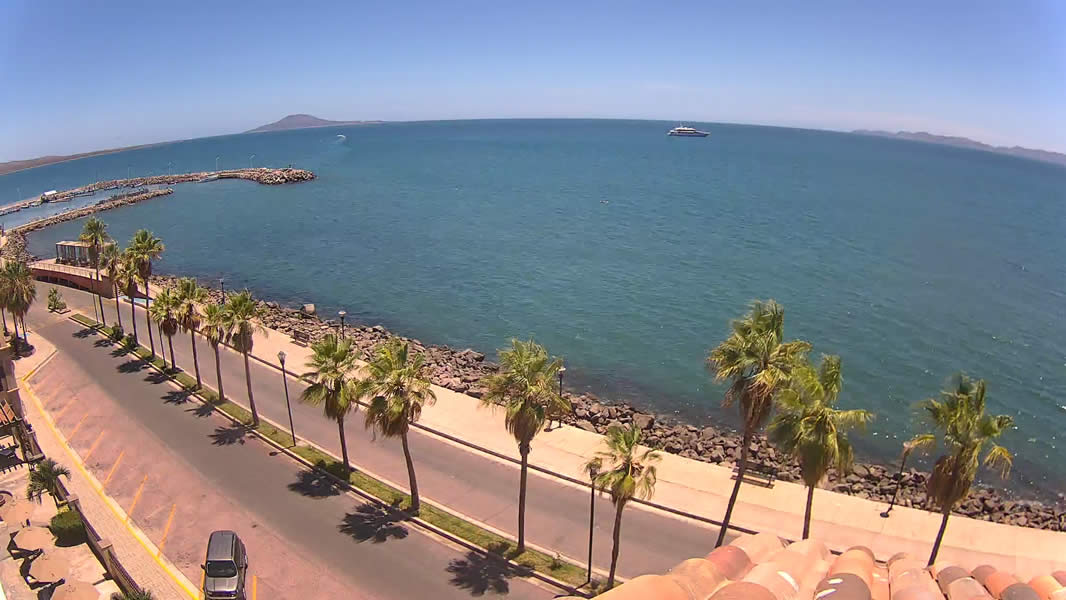 The winter weather cycle has settled down to "predictable," and the weather sites are doing an excellent job for the "landlubbers" who need to know.
The days are cold and windy with "fish catching" happening when the boats want to brave the open decks.
Photo Outpost Charters
The path of boulders off the southeast tip of the Coronado Island has been the favorite yellowtail destination for good catches of mostly medium-sized fish.
Firecrackers and triggerfish fill in the rest of this report.
North of Coronado, the pintos have been the big attenders. Also, close to the bottom is where you can add mackerel to the bait tank before the sun breaks. No yellowtail (biters) in this spot and only a few joined the party farther north at the San Bruno high spot.
Looking for the big bite goes on… One eye looking for the boiling yellowtail and the other trying to spot the big whales that are due to arrive and entertain…
Rick Hill, Pinchy Sportfishing
Magdalena Bay
No Report
La Paz
MEXICAN MINUTE LA PAZ FISHING REPORT from Tailhunter Sportfishing for Week of Feb. 2-9, 2020
East Cape
Cold and windy weather conditions are expected to continue throughout the remainder of February. Following the local anglers' lead, most visiting fishermen are selecting the few good days in-between the stronger than usual north winds to fish, carefully waiting for the winds to back off.
However, patience has paid off for some with a few wahoo tucked in close to shore between Punta Arena and Rincon outside the Cabo Pulmo boundaries.
Farther offshore, remarkably, there have been a few striped marlin spotted and even a few hooked – a real feat considering the crank weather of late.
Another surprise catch has been a handful of dorado for the several boats that had stumbled on some floating debris, which was providing cover for baitfish; in turn, the bait attracted the schoolie-sized dorado (with a few over 10-pounds).
Again, the ten boat fleet managed to get out for a few hours now and then and were rewarded with some often-sought-after sierra mackerel.
Puerto Los Cabos
The bait schools continue to be concentrated off San Jose – not many mackerel, mainly sardineta and chihuil at this time, also some limited numbers of caballito, and ballyhoo. We are hoping they move within range soon. There have been no sardina reported; it would be nice to have the option of live sardina, but these baitfish have been scarce in our local region for recent months. Strips of squid are working. Lots of bait are also reported on offshore grounds ensuring that gamefish have more than enough natural food source. The all-around action has been slow, with cold conditions and off-colored water being the primary factor.
Anglers have worked hard for a handful of fish, and although there has still been a chance at finding a dorado or two, the surface action has become very scattered, and the best bet was while slow trolling bait. Many charters were also trying for more options off the bottom, though there was limited action. None were big fish, and all were good eating, but just no numbers at all. Anglers were fortunate to land a mix of a half dozen fish. Although there were not many mackerel, there was a mix of pargo, snapper, cabrilla, bonito, triggerfish, etc.
Yellowfin tuna were seen breezing on the surface of the Outer Gordo Banks, but they were not interested in biting; on Saturday, there was one 80-pound tuna caught while drift fishing with squid.
Billfish action was better towards Cabo San Lucas, but still scattered and hit or miss; reports were decent on the 1150 Spot for striped marlin. Also, more mako shark appeared in the cooler water. As water conditions settle, we expect more offshore porpoise and tuna action will develop; it's the usual time of year for this.
Inshore action yielded roosterfish, sierra, and shallow rock species, although this was not guaranteed. We did see a couple of sierra weighing nearly ten pounds, but the roosterfish were not so active in the cold water. However, there were a few 5- to 15-pound roosters caught and released..
Eric Brictson, Gordo Banks Pangas
Cabo San Lucas
Pisces 42' Caliente went five for seven on striped marlin in these perfect, crystal-clear conditions, as captured by Captain Jaime González. Pisces 31' Tracy Ann went six for eight on striped marlin as well, plus a mako shark. And Pisces 28' Andrea, also shown here, released two striped marlin and kept a nice dorado, which have been a bit harder to find lately. Mate Omar Sandez whipped up his specialty sashimi while on board with the fresh catch.
Receiving pictures like these from our guys (which have not been edited) plus an awesome bite and spectacular weather
–
Wow! do we feel grateful to call this place home, and to call our Captains, crews, staff and anglers' family. And it's this family's dedication to fishing responsibly, to teaching and learning, to conservation and our future generations, and the love of this sport, no matter if it's the first time or the one-thousandth time fishing; it's this family and what we stand for that keeps pushing us forward.
Because, it's so much more than just fishing! We could NOT do it without all of you. This year marks the Pisces Fleet's 42nd year. THANK YOU!…
Rebecca Ehrenberg, Pisces Sportfishing
Chilly Cabo San Lucas, Saturday Feb. 9, 2020, half-day report…Charlie Plum
https://www.bdoutdoors.com/forums/forum/baja-mexico-fishing-reports-discussion/
Mainland Mexico
San Carlos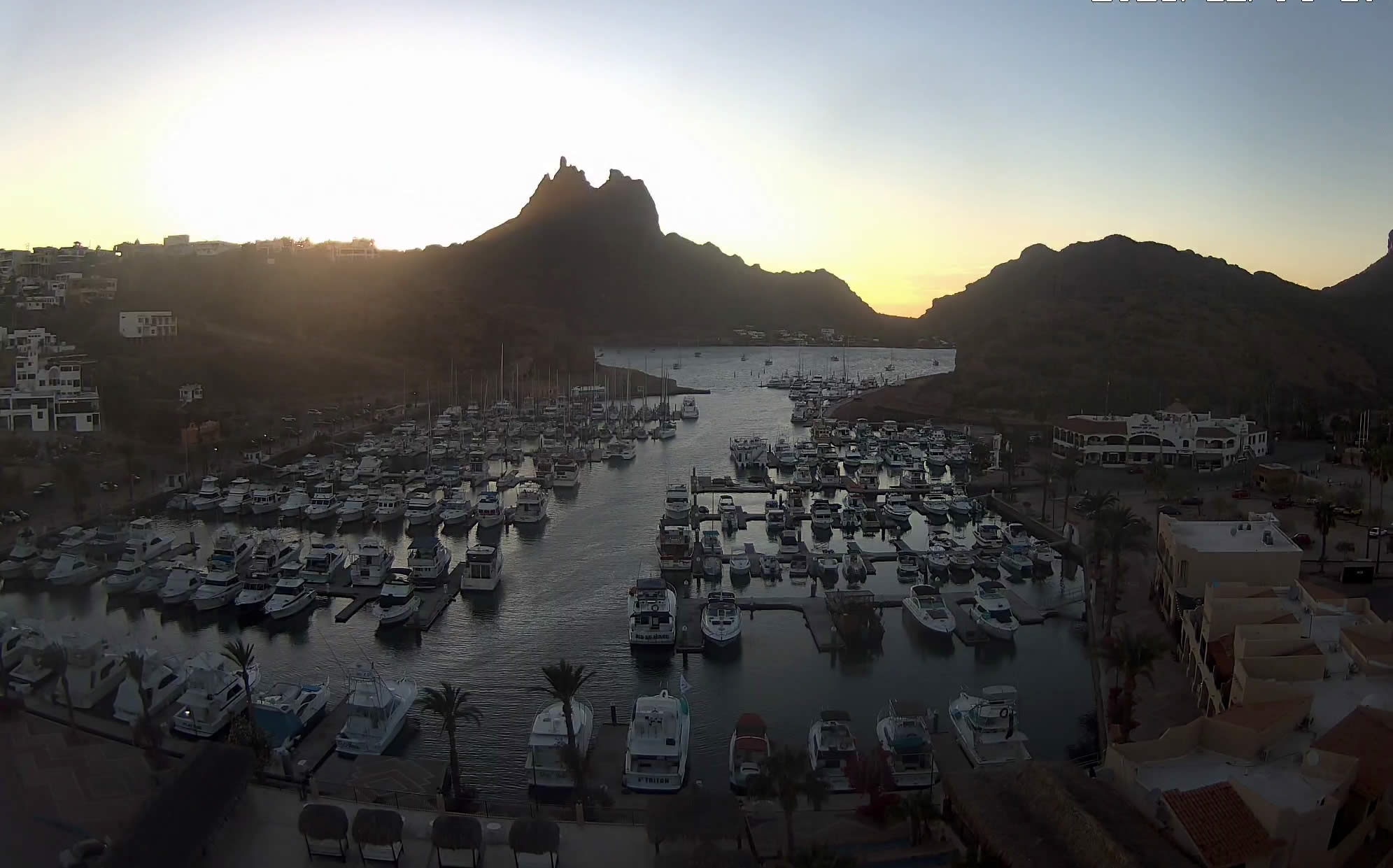 Costa Rica
Special Offers New special coming soon in 2020
Guatemala
Feeling Poco Loco today!
(305) 854-4665
[email protected]