May 11, 2011
975
567
Name

Gary Graham
Boat Name

Watercloset
Aug 20, 2019 by
That Baja Guy-Gary Graham
Trophy sized dorado return to Los Cabos as larger tuna play hide and seek.
As East Cape settles into late summer mode. Offering roosterfish from the beach, smallish dorado with a few wahoo to add to inshore excitement. At Muertos bay it is more of the same with dorado and yellowfin tuna taking center stage.
Que Pasa
The town of
San Ignacio
is in the Municipality of Mulegé on Mexican Federal Highway 1 between Guerrero Negro and Santa Rosalia. Hundreds of large date palms stand tall and stately throughout the small town. Last Saturday afternoon, around 5:30 p.m., smoke and fire could be seen shooting high into the sky as dozens of hectares of the palms were engulfed in flames at the San Ignacio Lagoon. Firemen came from Loreto, Santa Rosalia, Vizcaino, and Guerrero Negro, and members of the Civil Protection unit, the Navy, Army, Red Cross, City police and residents joined them and fought for hours to put it out. There were no reports of injuries or damage to structures or properties close to the fire.
Tijuana Bull Ring
Bass fishing in the kelp is hit or miss but can be good on days when the water ticks up a degree or two – it gets the bass active and into a biting mood. Occasional yellowtail, bonito or barracuda might also be found around the outer edge of the kelp and out on the deeper hard bottom out in the flats toward South Island…
fishdope.com
Coronado Islands/Rockpile
Yellowtail Fishing The Coronado's – A Family-Style Adventure
https://www.bdoutdoors.com/yellowtail-fishing-coronados-family-style-adventure/
There are still some barracuda and a few bonito around, but with the cool, off-color water the yellowtail fishing is slow…
fishdope.com
226-302 / 230 / San Salvador Knoll / 390
The yellowfin bite got off to a slower start this morning with only a few decent hits across the giant fleet spread out from the 226 to the 390, but by mid- to late-morning and on into the early afternoon, the yellowfin settled in and started biting.
The zone once again stretched from outside the 226 down to just above the 390, with the focus around the 230 and just inside the San Salvador Knoll. Satellite shots have been spotty lately due to unseasonably heavy cloud cover, but there is a gradual color edge from dirty to clean green to almost blue-green, and it runs north/northeast to south/southwest out here. It also coincides with a temp break, with cooler 68- to 69-degree water in the dirty green stuff that jumps up to 70.5 to 72 degrees in the clean green. The yellowfin are mainly in the 70.5 to 72 degree clean green water, with a higher percentage of 30- to 50-pound bluefin mixed to the west and south as the water cleans up.
The tuna are mainly coming off breezers/puddlers, sonar marks, and jig stops. If you find kelp in the area, it may also have yellowfin on it that will take over after initial bites on yellowtail and dorado. Some of the yellowtail on these kelp have been the better 15- to 20-pound grade too. There are also a few 20- to 50-pound bluefin mixed in with some of the yellowfin schools, and they are eating fly lined fin bait on 20-, 25-, or 30# fluoro.
With so many boats on the grounds this weekend, a little courtesy goes a long way for keeping the fish biting and the mood fun. Please stay at least 100 yards from any boat that is already set up drifting, or 200 to 300 yards if you are upwind from it (and therefore in the direction of its chum line). Slowing down and trolling out around the outside (but not through the middle of) clusters of stopped boats is an excellent way to find your own little spot of fish that want to bite.…
fishdope.com
Erendira
8/15/2019
Last minute trip with a good friend — we left at 10:30 p.m., arrived at 2:30 p.m., and slept 'til 5:30 a.m. in the Jeep.
We loaded up our gear with Captain Oscar, and the plan wasn't to look for yellows and WSB this time; instead, we wanted to load up the cooler.
First, we looked for the lings, and it was on! We lost count of the number of lings.
Then we went for the reds, and it was over! Good last-minute trip! Next time we'll leave a few hours in the morning for yellows and WSB hunting!…
Tiagosahn
https://www.bdoutdoors.com/forums/threads/erendira-8-15-2018.725385/
San Quintin
Fished with many of my friends over the last few days
.
Monday, the 12th, fished with Mr. Randy Long and friends.
Then on 8/14, I fished with WON editor, Pat McDonell and his friend Bill da' Kidd!
On the 15th, I fished with Fresno Fred and Drew Rue da' Farmer; on the 16th it was Fresno Fred and myself. Some cold water moved in on the coast, so the seabass moved on.
On the high spots, there's a sprinkle of yellowtail, excellent lingcod fishing, and some fine vermilion reds.
On 8/17, I was out with my longtime friend, Mr. Mike Boland and his cousin Dan Conners; we fished
Isla San Martin
for some excellent halibut; the weather is finally getting warmer, and that's a very good thing – fish onnn AND onnn my friends…
Captain Juan Cook
Bahia de Los Angeles
8-8-12: Drive to Bahia de Los Angeles
Dave, Jason, and Will planned this one to death, and it paid off! We packed and gassed up the SUV the night before, so everything was ready — just added food and ice to the coolers and off we went. We left Chula Vista, Calif. on Thursday at 4 a.m. and crossed at the Otay Mesa border…WetWillyBiz
https://www.bdoutdoors.com/forums/t...-11-19-chili-pads-for-all-many-photos.725038/
Cedros Island
Just in:
Bass Fishing is going crazy on the better grade models. Soft Plastic baits we're working best. Lots of Sheephead this year and big models. Every trip we are getting several on plastics
Porgy are everywhere. These guys are so delicious
Yellowtail fishing is full limit style by 10 am. Surface iron, stickbaits and live bait all working well
White Seabass bite is gone
The first dorados of the season were caught last week so fingers crossed Tuna are gonna make a showing this season
Talk to you next week…
Jeff Mariani, Cedros Tackle
Once again, members of the Oceanside Senior Angler's club descended upon Isla Cedros with a vengeance last week as USMC Vietnam Vet, Richard 'Deek' Takacs, 81, Korean War Vet, Ed Dennis, 83, were joined by a couple of other club members for 4 days of World Class yellowtail fishing.
https://www.bdoutdoors.com/forums/threads/senior-anglers-storm-cedros.725320/
Loreto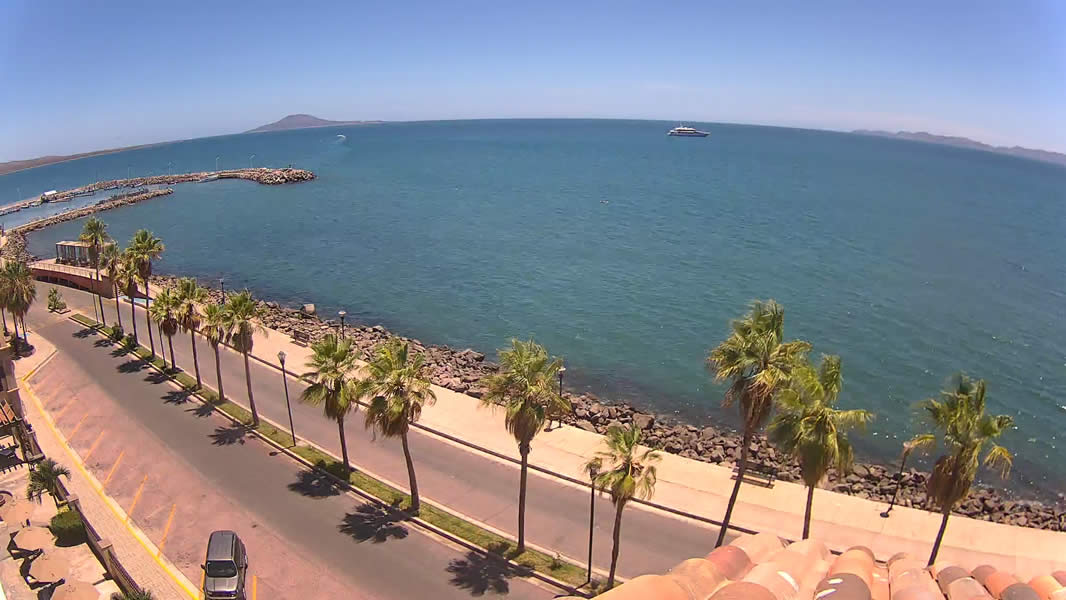 It looks like this past week's fishing fever has peaked out along with the will to put the boats in the water for another session of dorado and billfish chasing.
After our big tournament "finale," most of the daily ocean trips are "the last chance to see the islands before school opens!"
The next three months in Baja will be the best of the year with the sun easing up its grip while the ocean waters stay warm and clear. Let's not spread that news around too much because fewer visitors is a big plus for these next days.
Roosterfish and toro have been harassing live bait along the northern coastline from "doctor's point" to "Mangle."
The same area has been the best spot for "all you can catch" 24-inch dorado.
No word from down south, but a good bet for some bigger fish fights would be to check out from the south tip of Carmen to the north side of Montserrat. The next three months in this area is the time and place we have seen some big surprises; dorado, roosters, and marlin…
Rick Hill
Magdalena Bay
Quick report: wahoo are around, and they are healthy! Last year at this time they lacked their Wheaties, but they got that gov't milk and cheese, and they are doing just fine. The guys came across some healthy schools of yellowfin as well up into the 40-pound range. According to their report, they almost ran through lots of schools of dorado and were seeing plenty of marlin, but they weren't biting.
The weather was great, and it looks like another year of promising fishing.
I'll be out and about since I have a few trips booked myself, so if you see me around holler. I'll be hanging around poolside at MagBay Lodge…
Joseph Zaragoza
https://www.bdoutdoors.com/forums/threads/where-have-all-the-cowboys-gone-mag-bay-8-9-8-12.724994/
La Paz
MEXICAN MINUTE LA PAZ FISHING REPORT from Tailhunter Sportfishing for Week of Aug. 11-18, 2019
East Cape
3rd Annual
Van Wormer Resorts
Wahoo Gold Cup – August 24th – (Palmas De Cortez & Playa Del Sol). Hosted by Capt. Kit McNear, this tournament has the same format as the Dorado Shoot Out. It is a one-day tournament — $500 per team entry fee and the heaviest wahoo wins! There will be over $100,000 in cash and prizes up for grabs. The grand prize for the heaviest wahoo will be a 2019 Volkswagen Tiguan SUV. There will be optional jackpots available of $200, $300, $500, and $1,000. More information will be available shortly.
Contact Kit McNear at
[email protected]
. To make reservations for the Wahoo Gold Cup, please call 877-777-8862.
https://vanwormerresorts.com/tournaments-page/130/gold-cup-wahoo-jackpot
1 of 2
Scorpion Sportfishing East Cape Report
Anglers visiting the East Cape this week found calm waters and good action for a variety of species.
The main attraction was the arrival of wahoo in the area. Multiple strikes per day were common for boats fishing off the banks to the south. Rapala X Rap Magnums were once again the big hit, but ballyhoo worked as well.
Striped and blue marlin were found just a couple of miles off La Ribera and outside of Cabo Pulmo. Trolled ballyhoo and marlin lures were the way to go.
Fishing for dorado was good, but most of the fish were release-size. Even these smaller dorado provided lots of fun for anglers of all ages. We are encouraging the release of dorado under 33 inches so that these great gamefish can increase in numbers and size.
The tuna bite was a little slower, but we did have some success for yellowfin tuna up to 45-pounds using chunked squid. We expect that the action for tuna should improve this week with the passing of the full moon.
Roosterfish continued to be found by trolling live bait close to shore — the availability of live bait being the key. With the full moon, live bait was more difficult to find, but that should improve soon.
Don't miss your opportunity to fish with the East Cape's premium charter operation and get in on all the action.
This action has been consistent this year and should only get better.
Visit
www.scorpionsportfishing.com
for more information.
Once again, it's the time of year for festivities in our neighboring town of La Ribera and with it came great news for us. The winning streak continues for the Valdez brothers. Esaul and Felipe participated as
"Team Hotel Buena Vista"
in the
La Ribera
Fishing Tournament. Together with their crew members Julio Cota and Cristofer Aviles aboard the 3 HERMANOS, they took first place in the Tuna category, taking the money and the trophy, and earning a spot in the " Gran Final Copa Calisureñosto," be held in
Loreto
in August of 2020. Congratulations guys keep the streak going!
https://www.bdoutdoors.com/forums/threads/baja's-east-cape-fishing-is-at-its-best.725480/
Puerto Los Cabos
The word travels quickly these days, as numbers of anglers were arriving after hearing reports of yellowfin tuna biting — as well as hearing about the wide-open dorado bite and some blue marlin action.
Bait suppliers were still able to find the schooling sardina just north of the marina jetty, along with some caballito, slabs of squid and ballyhoo. Most charters were now working the fishing grounds from the Gordo Banks north to Vinorama.
The best opportunity at finding the yellowfin tuna was inside of
Iman Bank near La Fortuna and the Twenty-five spot. Anglers had chances at one, two, or three tuna up to 65-pounds.
Sometimes it was hard to keep away from schooling dorado which were on these same grounds; most were small-sized and were released, though a few nicer-sized fish were mixed in as well. Outside of Cabo San Lucas, we heard of a few cow-sized yellowfin tuna along with reports of some large tuna seen on the Outer Gordo Banks.
Early morning there were a few snapper, cabrilla and Almaco jack accounted for on yo-yo jigs over the high spots, though with the calm, hot and humid conditions most anglers were wishing to move around some to cool off.
Blue marlin were hitting throughout the region, striking on trolled lures. A few striped marlin were taken there as well, and we heard of at least one 300-pound black marlin landed from a small panga. Most of the blue marlin we have seen were in the 120- to 250-pound range.
Not much inshore action now — this time of year the action fades out. We did see a few dogtooth snapper this week, though these were found over the same high spots where charters were drift fishing. A handful of pompano, bonito and yellow snapper were found off shallow rock piles…
Eric Brictson, Gordo Banks Pangas
Cabo San Lucas
Cabo enjoyed an outstanding week of mixed bites and lots of clear blue water. As is typical of the late summer, the fleets were reporting a mixed bag of striped and blue marlin to go with large pacific sailfish with several "Triple Crowns" reported.
The yellowfin tuna action was solid for the boats that made the longer runs out to the grounds. The dorado count increased particularly on the inside with smaller "schoolie fish" running in the 10- to 15-pound range with some bulls up to 40-pounds showing up out on the marlin grounds. We had our first confirmed report of black marlin – one coming off the Gordo Banks and the 1150 Spot. Many boats were returning after releasing a marlin or two along with a mix of several yellowfin and dorado.
The inshore fishing was again very productive with some nice counts of snapper, grouper, and sierra as well as some nice roosterfish, although they have slowed a bit as they have headed into the off season.
This one went 54-pounds on the scales. That would have won some serious money at the Las Palmas Dorado shootout in East Cape last month!
We hooked the female on a lure, and this toad of a male was hanging right by her side. We threw a live bait back, and he inhaled the bait. We caught him on the new Makaria 15T Reel and this new 85# soft steel fluorocarbon I just started using. Soft steel has been around for quite some time and is popular among the hard-core tuna fishermen on the long-range boats. Boy does it work.
Very strong, abrasion resistant, and it gets bit. I'm sure it's going to get popular amongst the recreational fishing crowd…
Renegade Mike
https://www.bdoutdoors.com/forums/t...orts-on-the-fishing-in-cabo-san-lucas.725083/
Mainland Mexico
San Carlos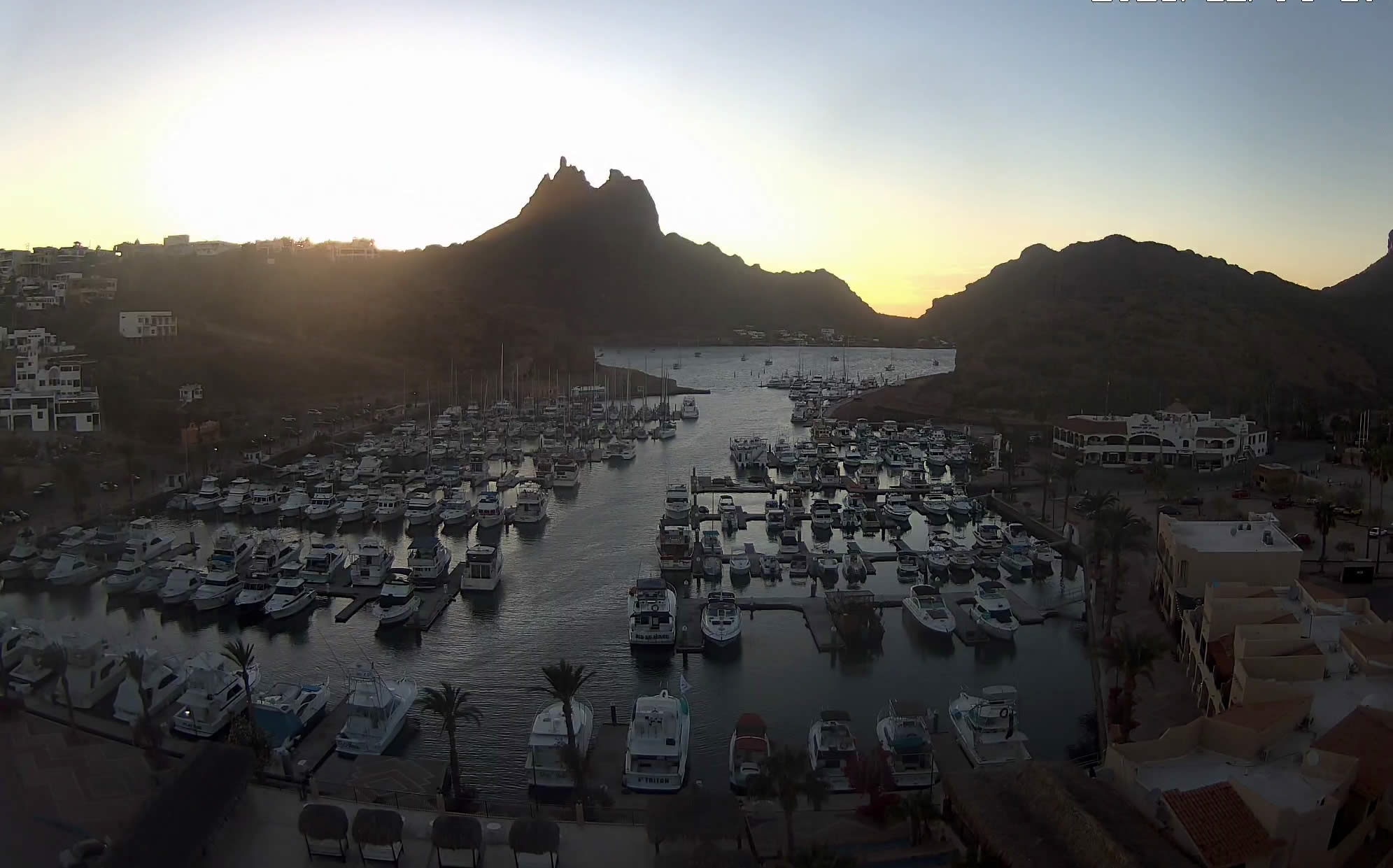 Costa Rica
Crocodile Bay Resort Celebrating Twenty Years with A Giveaway!
https://www.bdoutdoors.com/crocodile-bay-resort-celebrating-20-years-with-a-giveaway/
Guatemala
Last Minute Openings — call NOW to reserve:
(305) 854-4665 /
[email protected]