May 11, 2011
975
566
Name

Gary Graham
Boat

Watercloset
Jun 19, 2019 by
That Baja Guy-Gary Graham
Baja Bluefin on pacific side, yellows chewing at BOLA. As larger dorado rumors ignite imaginations from Loreto to East Cape. While those pesky large roosterfish persist for another week. Will the dreaded June Plume bearing cooler green water extinguish expectations of arriving anglers.

Que Pasa
Normally, one day before each event, FONMAR, BCS, organizes a children's sport fishing clinic under the criteria of the IGFA, the governing body of sportfishing in the world, and with the firm intention of promoting at an early age the secrets of this exciting sport.
FONMAR supports First San Carlos Fishing Tournament 2019
https://www.bigfish.mx/loscabos/Fon...o-de-Pesca-San-Carlos-2019-20190617-0002.html
Sportfishing in Baja California Sur, what tournaments care coming up?
Are very good eventsalong with great prizes will take place in the coming weeks in the powerful Sud-Californian entity.
If you are a regular competitor in sport fishing tournaments and you either reside or are visiting Baja California Sur,
The flyers above provide information about upcoming events will be very useful.
FONMAR BCS, Gonzalo Alamea, the coordinator of Sports Fishing Tournaments of #FONMAR, that sponsors the series of competitions includes the entire Baja California Sur coastline and will continue with the so-called Friendship Tournament on June 29 at Punta Eugenia.
Alamea, held a meeting with the committee of the first sport fishing tournament of Puerto San Carlos. The tournament will be held on August 3 and 4, 2019, in the offshore categories of yellowtail, tuna, and marlin; and in the inshore (bay and estuary), the category will be free within this framework, and there will be a children's sport fishing clinic.
In this tournament, nine invitations will be presented to the winners to attend the #GranFinalCalisureños 2019 in August in Loreto.
https://www.bigfish.mx/loscabos/Pes...nia-Sur-Que-torneos-vienen-20190617-0003.html
Tijuana Bull Ring
Water is generally dirty to a full-blown red tide, slowing the action down dramatically. There are some clean patches outside the kelp line on the Flats, and west to the International Reef where there is a decent shot at catching some legal-sized barracuda and possibly even a yellowtail or two.
Watch for bird schools! Get close and fire off a cast with a surface iron. Work the entire water column. First on the surface and then try letting the jig sink a little deeper with each cast until you find the zone. Barracuda very often like that jig swimming at a medium speed, and coming up at a 45-degree angle. Be sure and try a 'stop and go' retrieve too. Barracuda often love this method and will strike the instant you start reeling again.
If all this fails, there is always the local rockfish at the usual locations. They are biting pretty good, and the red tide does not affect them as that is a surface condition…
fishdope.com
Coronado Islands/Rockpile
Yellowtail are scattered all over the Islands and on the flats from the east to the west and to the southwest of the islands.
Much of the yellowtail are bird school stuff and 'run and gun' fishing, and most anglers doing this are throwing surface iron.
In addition to the yellowtail, there are good numbers of barracuda and some mixed-grade bonito…
fishdope.com
Moving on into the Islands proper, there are yellows along the weather side of North Island, along the ridge running through the Middle Grounds and down both sides of South Island.
There is wide open fishing for barracuda — all you want – at the Ribbon Kelp and down in the SKR/Rockpile area. Surface iron like a black/white or mint Tady C and the Colt Snipers are killing them right now!
Lastly, there are breezers of yellows, and yellows on kelp out to the west and SW of the Islands in the Coronado Canyon…fishdope.com
Coronado Canyon / 425-101 / 475 Knuckle
Fishing is mostly on the quiet side until you get below the 32 00 line, but there are a few kelp around with a chance for yellowtail and even a bluefin or yellowfin on it too.
Best zone appears to be east of the 371 and mainly in the 425/101 area and south.
There are yellows on kelp out west and SW of the Coronados too.
Upper Hidden Bank / Hidden Bank / Upper 500
This is the area where most of the fleet is fishing, and they are finding good numbers of bluefin, yellowfin, and kelp-paddy yellowtail.
The bluefin are running from 25- to 30-pounds up to the mid-100s, with most seemingly in the 40- to 90-pound range.
There are yellowfin around. Most are trolled fish, but there are some bait fish, and some are on kelp too. The past two days there have also been some yellowfin mixed in with bluefin.
The yellowfin are running between 4 and 30-pounds with most in the 12- to 18-pound class. For trolling jigs, Halcos, cedar plugs, and feathers in black/purple, Mex flag, zucchini, and classic blue/white have been working well.
Some of the schools will also respond to chum and will eat fin bait, so be ready with a 25# fly line bait rig, and brail a net full of bait after each jig strike.
In addition to the tuna action, there is now a good volume of 8- to 12-pound kelp paddy yellowtail. The best area for kelp holding fish is the eastern half of this large block…
Fishdope.com
Ensenada
Variety remains the benchmark for local inshore boats. While farther offshore, bluefin beckon…
Sammy Susarrey Amador
San Quintin
Bluefin on the poppers!!!
https://www.bdoutdoors.com/forums/threads/today-at-k-m-sportfishing-bluefin-on-the-poppers.718840/
Bahia de Los Angeles
First day of fishing on Sunday started at 5:00 am as usual; took a while to make bait — an hour, maybe an hour and a half — probably because there were about 15 other pangas within rod lengths of each other. Got out past the point of the big island, and decided to go with the dropper loop, even though the day before they said the fish were on the surface.
Stuck with my decision while my mates were fly lining. First drop hit the bottom.
Two cranks up and BAM! I'm hit. Land a nice one right away. My buddies grab their bottom rigs, drop in, and we're all hit! The rest of the day was fun — not wide open, but we had fish hanging all day!…
Fadi Shini
https://www.bdoutdoors.com/forums/threads/bola-6-8-6-11.718987/
Fishing with my Imperial Valley friends, Mr. Juan Bottello and his son, Allan, and their friend, Curt Benner. Excellent weather and great catching and fishing! Tails were big and plentiful, and it continues to be so…Captain
Juan Cook
https://www.bdoutdoors.com/forums/threads/wide-open-bola-6-11-12-19.719009/
Bahía Asunción
Pending
Loreto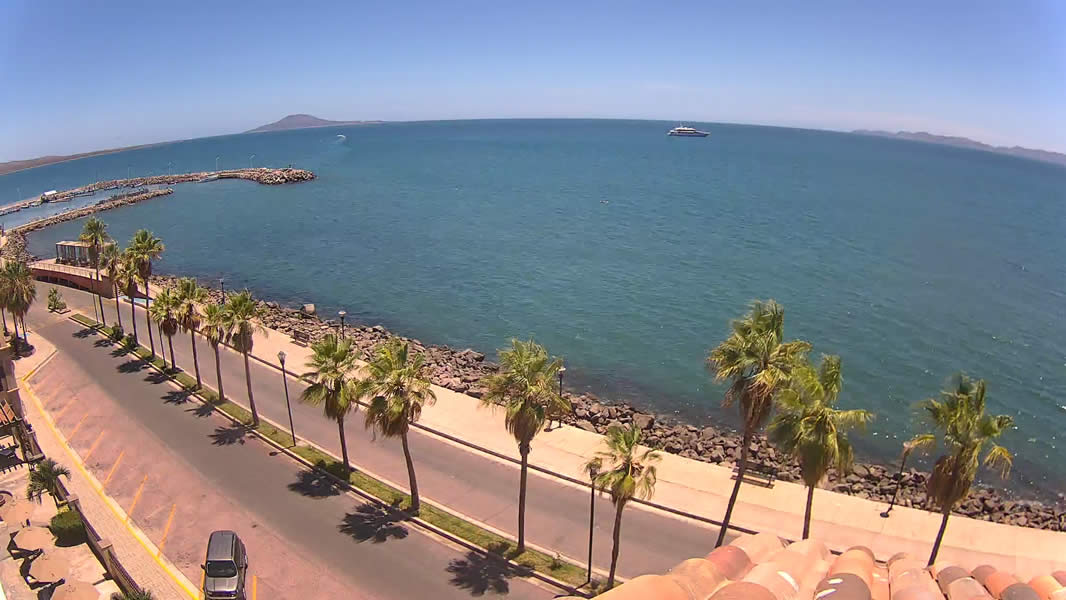 Dorado are gorging themselves down around Catalana Island with few hookups. These have been the smallest version of the summer golden fish; they are double the size of the sardina they are attacking.
If you want big fish and big action you will have to "stay tuned," or cruise an hour or two out into the deep water. Small yellowtail and cabrilla are filling in the action for the local crowd.
Pargo, various snapper and all the triggerfish you might want (for ceviche) are attacking baited hooks all around Coronado. Some bigger versions of the same are out at Lobo and the "50."
The summer south winds/breezes are here along with the burning hot sun. Wednesday's temperature peaked at 100 degrees just as in Los Angeles but is back down to the comfortable 80s.
Our buddies on the Pacific side are reporting good fishing in the bays with black snook being the number one catch and the number one prize…
Rick Hill
Out at Marina Puerto Escondido, one boat fishing offshore scored six striped marlin releases in one day. However, later in the week, on Saturday and Sunday, they went out for nothing…
Kathy Hunter, Outpost Charters
Lopez Mateos
I was invited by Admiral Daniel Diaz Salas from the Navy Base Cortez in Isla Margarita to join him on Barco Aguas Caliente AQ001 the oldest active Mexican Ship in Baja California.
This ship makes weekly trips from Puerto San Carlos to the Base at Isla Margarita bringing water to the base. As an ex-US Navy man, I WAS TOTALLY IMPRESSED with the condition of this 70-year-old ship. Both the crew and the food were very excellent…
Bob Hoyt, Mag Bay Outfitters
https://www.bdoutdoors.com/forums/threads/mexican-navy-big-time-in-magbay.719288/
La Paz
MEXICAN MINUTE LA PAZ FISHING REPORT from Tailhunter Sportfishing for Week of June 9-16, 2019
East Cape
Had a blast with these two fathers and great friends, Oscar and Luis…
Fish Scorpion and El Regalo!
Van Wormer Fishing Tournament's 2019 Schedule – Save The Dates
https://www.bdoutdoors.com/van-wormer-fishing-tournament-2019-schedule-save-dates/
One of the larger dorado as summer begins. A timely reminder for the 14th Annual Van Wormer Resorts Dorado Shootout – July 21st (Palmas De Cortez & Playa Del Sol). This one-day tournament is the granddaddy of them all!
With an average of 130 teams each year, the DSO is the biggest in Baja. Hosted by Capt. Kit McNear, this tournament offers some of the best fishing, as well as best prizes, of any tournament in the East Cape. One team will walk away with brand new 2019 Pick Up Truck. The largest dorado wins!
There will be optional jackpots available of $200,$300, $500, and $1,000.
Don't miss the biggest tournament in the East Cape! For more information, go to our Dorado Shoot Out page on this site at
https://doradoshootout.com/
or contact Kit McNear at
[email protected]
.
To make reservations for the Dorado Shootout, please call 877-777-8862…
Van Wormer Resorts
We're mid-way into June and temperatures are nearing the low-90s with humidity to match. We are enjoying some cool morning breezes and LOTS of fish.
Our fleet had a truly awesome week on the water. Lots of 'catch and release' roosterfish action just outside of the Marina in La Ribera, all the way south to the lighthouse. Four out of the last seven days, there have been huge schools of tuna under the dolphin with the bite a lot closer than last week — only about 18 miles out. We're seeing big schools of dorado, billfish on the surface, flipping mantas all over the place, hammerhead and mako sharks, and lots of happy anglers!
… Axel Valdez
https://www.bdoutdoors.com/forums/t...cool-morning-breezes-and-lots-of-fish.719310/
Puerto Los Cabos
The fishing action last week was very encouraging. We saw more yellowfin tuna, continued quality action for striped marlin; a few dorado finally showed up, as well as more options inshore for roosterfish and a mix of quality-eating bottom species.
This week with weather patterns a bit more unstable, we had much more scattered action overall, changing from day to day, but the tuna action and marlin proved more elusive, and even bottom fishing produced minimal numbers. There were some highlights though, with anglers catching and releasing trophy-sized, 50-pound roosterfish, and even landing a couple of wahoo, dorado, sailfish, and striped marlin with an occasional nice-sized Almaco jack or red snapper. A lot of variety in the area, though not one species was overly abundant.
With warmer currents, the local bait vendors were finding more caballito, as well as moonfish, ballyhoo, and slabs of squid. Inside the Puerto Los Cabos Marina channel, there were mass schools of jack crevalle breaking into a feeding frenzy and local anglers got into this action, chasing these 25-pound jacks around the docks and jetties.
The action on the San Luis Bank for the Mexican bonito and red snapper while working the yo-yo jigs proved much more difficult in recent days. The weather did not help at times, either. The tuna had been hitting early in the week on trolled caballito and strips of squid, with yellowfin ranging from 20 to 80-pounds but this action came to a standstill later in the week.
This transition period can often be like this; sometimes, it is mid-July before conditions stabilize, and we have more consistent day to day action.
These next couple of weeks is when we historically see some of the largest sized roosterfish of the season. We expect to see mass migration of mullet baitfish to move in any time, which in turn, brings in more of these inshore gamefish…
Eric Brictson, Gordo Banks Pangas
Cabo San Lucas
This week's fishing was not as consistent as last week's, which we attribute mostly to the inconsistent weather. Although not changing drastically, the water temperatures did lower from about 82 F at the end of last week to around 76 F. Winds again brought difficulty to fishing (mostly after midday), as speeds hit up to 20 knots, this time not only on the Pacific side but also on some parts of the Sea of Cortez.
We have begun to see dorado in slightly bigger numbers. On the East Cape, there were reports of a few dorado of about 50 pounds each sighted which is great news, especially with the Dorado Shootout Tournament coming up in Los Barriles on July 20.
Marlin numbers totaled 126 releases this week, down from last week (but in all fairness, this has a lot to do with the two tournaments that took place then — the Pelagic and ILLTA).
Tuna were scarce, mainly because anglers preferred not to go the 40 miles out to find them with the weather conditions. Instead, they stuck by closer for the marlin or headed inshore for roosterfish, sierra mackerel and snapper, which were very productive; for example, we had eight roosterfish released on one boat on its best day.
LOCATION: 11:50 Spot, Cerro Colorado, San Jose Areas.
Inshore fishing: Old Lighthouse/Los Arcos.
BEST LURES: Caballito bait (live and slow-trolled), ballyhoo, blue/white lures.
WEATHER CONDITIONS: Pacific very windy passing old lighthouse with winds up to 20+ knots on that side. Sea of Cortez a bit calmer, but winds picking up mid-day intermittently. Some swell. Seas of 3- to 5-foot average.
AVERAGE WATER TEMP: Temperatures varied from the Pacific to the East Cape side from 81 F to 76 F.
Mainland Mexico
San Carlos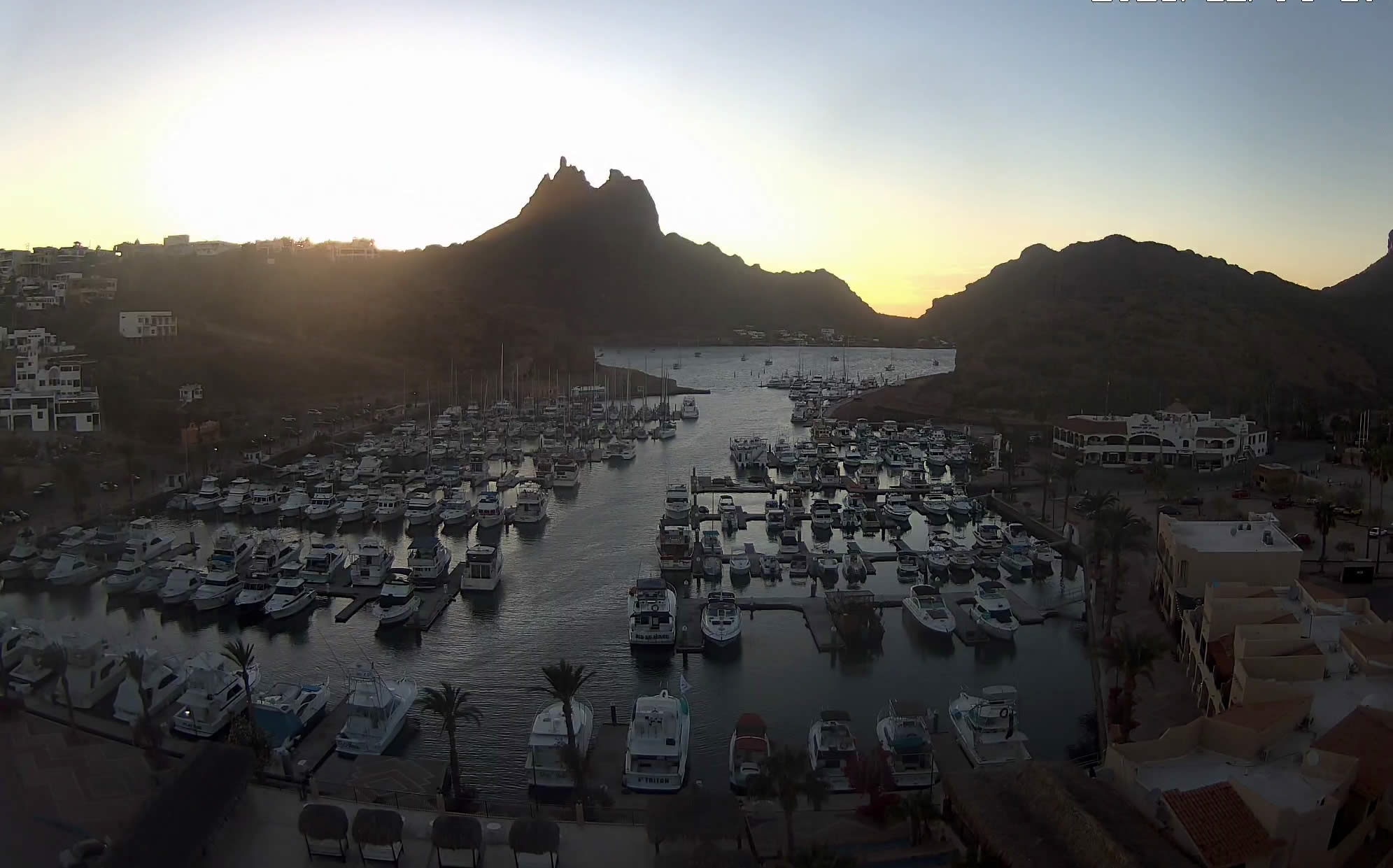 Costa Rica
It's that time again, and we at BD are excited to announce the location of the next "Race To Somewhere" contest. This year our lucky winner of the random drawing will win an epic fishing trip to Crocodile Bay Resort in the incredible Osa Peninsula in Costa Rica.
https://www.bdoutdoors.com/race-costa-rica-2019-crocodile-bay-resort/
Guatemala
Celebrate Your Graduate at CVL
https://www.bdoutdoors.com/insider-news-casa-vieja-lodge/
Last Minute Openings — call NOW to reserve:
(305) 854-4665 /
[email protected]
Last edited: