May 11, 2011
975
567
Name

Gary Graham
Boat Name

Watercloset
Striped marlin continue at the Finger Bank as the yellowtail bite settles in along Baja Norte Pacific Coast. On the Sea of Cortez side, BIG grouper are in the BOLA, jacks are in sight of the Malecon in Loreto and dorado are being caught at East Cape when the wind takes a day off.
Pinch me or is it really only January?
Que Pasa
Some divers in Hawaii are may soon need a larger boat. A great white shark, named "Deep Blue," was filmed recently in a rare sighting off the coast of Oahu, swimming right up to some divers. The 50-year-old beast is estimated to be 20-feet long and is believed to be the largest on record. She is seen gliding through the water with her massive fins, flashing her razor-sharp teeth for the camera.
Her last sighting was three years ago at Guadalupe Island off the coast of Baja, 2,500 miles from her current sighting in Oahu. Ocean Ramsey, a marine biologist and swimsuit model, spoke to Inside Edition about her close encounter with
"Deep Blue" in Oahu, referring to her as a "big gramma shark."​
Tijuana Bull Ring
Sand bass and sculpin continue to show and you guessed it, the leadhead and squid combo along with pink or red plastics are working best.
Halibut have been on a bite for about a week now in the hard-bottom area.
Most are shorts, but about 10% are legals and are up to about 10- to 15-pounds. Drifting sardines is what most anglers are doing. Halibut will also bite mackerel, anchovy, tomcod, herring, smelt, and even lizardfish…
fishdope.com
Coronado Islands
There are small numbers of yellowtail and bonito at North Island. The yellows are deep along the weather-side of the ridge running from Pukey down to the Key Hole. Yoyo iron has accounted for a few yellows in the 10- to 15-pound class the past couple of days.
The Malihini got a school to come up in a chum circle, but they also had a herd of sea lions come rushing in and put an end to any sort of yellowtail bite.
Other than this, it is all about rockfish; the areas NE of Pukey and the Lower 9 are both seeing some nice reds along with whitefish, a few lingcod and other assorted red rockfish…
fishdope.com
.
Colonet
Weather this morning was excellent. There was a big wide-spaced swell running, but the sea surface was dead calm and glassy.
Early reports coming in had 15- to 25-pound yellows biting "pretty good" on heavy yoyo iron on the High Spot. Some boats had topped the 50+ fish mark by 9- to 10-am.
The 7X size has been working best although scrambled egg and red crab were said to be the best colors.
Also biting good was big quality reds, bank perch and a fair number of lings weighing up to 20-pounds…
fishdope.com
San Quintin
Windy and cold yesterday and socked in today; visibility is 150-feet with a full moon ripping tide and currently no wind. The swell — 8 to 10 at 15 seconds…not bad for mid-January in the eastern Pacific. The yellowtail fishing was okay. I fished with team Los Guapos and we went 10 for 15 hook-ups; the fish were from 10- to 20-pounds, nice and fat, and hard-pulling. We were socked in all day. This doesn't happen often, but it does happen. We fished the breakers, aka El 240; with the bigger swell and a ripping current the high spot was exposing itself. I have this high spot VERY well marked on my GPS, but with limited visibility and fishing nearby, our pucker-factor was 10 – with 10 being highest! Ha Ha! By mid-day and low tide, it was the swell was often breaking — take a look…
Juan Cook
https://www.bdoutdoors.com/forums/threads/the-breakers-san-quintin-bay-fish-report.707767/
The boys from El Pescador Fish Market in La Jolla came down to bend and hang out for a couple days. We started the morning off with hot breakfast burritos along with a double hookup on the yoyo!
We scratched around, picking up 4 or 5 more with one toad over 25-pounds. They were still chewing when we left…
Kelly Catian
Water was 61 to 63 and a very clean blue.
Winds were offshore from 6- to 8 knots.​
https://www.bdoutdoors.com/forums/threads/today-at-k-m-sportfishng.707602/
Laguna Ojo de Liebre and San Ignacio
According to the census, there have been a total of 74 whales counted so far. The observation season of gray whale (Eschrichtius robustus), in the Biosphere Reserve (RB) El Vizcaíno located in Baja California Sur, began on December 15. So far, 21 offspring, 21 mothers and 32 solitary whales have been observed in Laguna Ojo de Liebre, to give a total of 74 specimens. In San Ignacio Lagoon, 5 solitary whales were observed, giving a total of 79 individuals.
Bahia De Los Angeles
Nice two days of fishing! Deadhead lure was the best iron of the day.
On January 16, fishing deep, we caught a couple of nice baqueta (star-studded grouper)!…
Joel Prieto Ceseña
https://www.bdoutdoors.com/forums/threads/bahía-de-los-Ángeles-january-14-16.707612/
Loreto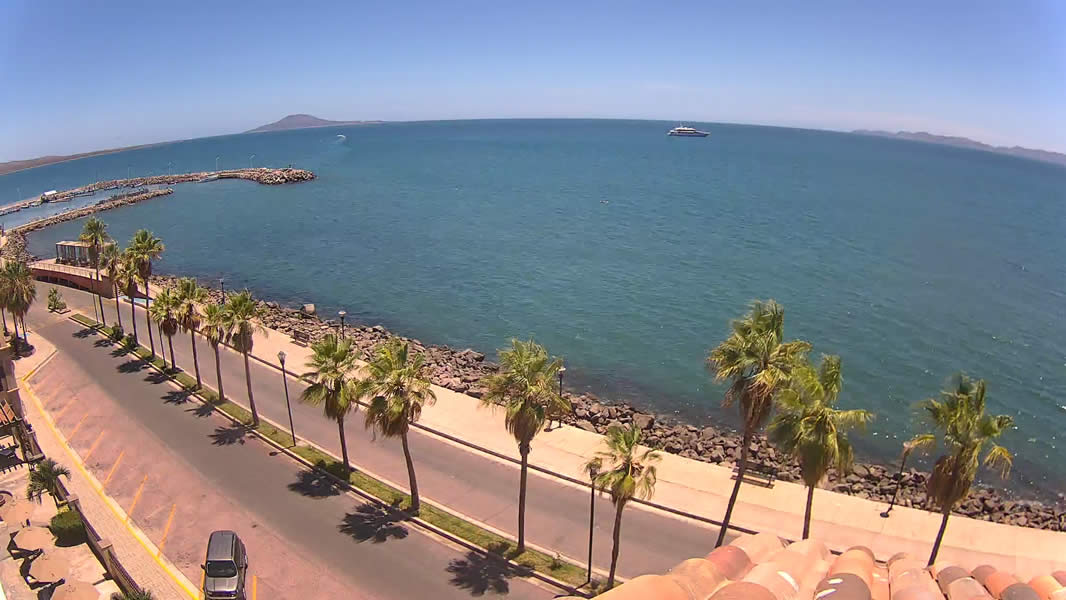 The never-ending discussions of the full moon and how it plays out with fishing results received another notch today in Loreto. I am not sure how the fact that today's full moon will also be a total lunar eclipse and a "blood moon" as well! (This will be great fuel for cocktail hour!)
Midday I was driving along the Malecon and in a current line about 200 yards offshore was a string of 500 birds diving into a frenzy of slashing jacks. The fish were eating AND the birds were eating, all along the edge of green-blue water where it met the brown-shallow water.
I have no clue as to exactly which bunch of jacks were causing the explosive dining, but roosterfish, toro and yellowtail would be my top guess.
Captain Tony Davis with "Katie and Justin" were back early with only enough strength left to hold up the smaller yellowtai
Yellowtail would be my first choice due to the fishing results typified this past week. The yellowtail are starting to be grouped a little deeper in the water and the sizes are bigger than we were catching in shallower waters in the previous weeksLimits of fish and boats that caught them were back in the marina by 11-a.m. with many fish weighing in between 15- and 24-pounds, which was not unusual.…
Rick Hill
La Paz
MEXICAN MINUTE LA PAZ FISHING REPORT from Tailhunter Sportfishing for Week of Jan. 13-20, 2019
East Cape
Yes, the relentless north winds are up, but the dorado are biting quite well right off the beach. After a quick trip to LB, we booked a half-day panga trip with Chuy on the Rude Baby out of Palmas today and bought 10 freshly-caught ballyhoo for bait; literally within one minute, we were fishing this morning as we motored away from Palmas.
Tons of ladyfish were splashing and cutting through the water near the boat moorings,​
but occasionally, there was a boil of larger fish. Multiple times, hundreds of ballyhoo would jump out of the water in unison — the silvery sides looking like fireworks with dorado jumping completely out of the water chasing them. Frigates were dropping on the ballyhoo in all the excitement — quite the Nat Geo moments today…
doncatfish
https://www.bdoutdoors.com/forums/threads/los-barriles-jan-16.707594/
Puerto Los Cabos
We caught the first wahoo on crank bait close to back of boat and the second one on chihuil by White Mountain just outside of port toward the East.
Cabo Playa captain Toro, mi amigo. I live in Missouri and fish for crappie and I love Cabo. I live in Missouri and fish for crappie. Love Cabo…
Anthony Gladbach
This is peak season now for whale activity, but there are also sea lion and porpoise being spotted. Ocean water temperature has been holding in the 72- to 75-degree range with good clarity, and clean, blue water within a mile of shore. There were supplies of caballito in the marina area, as well as ballyhoo and slabs of squid. Some charters are catching mackerel, sardineta or chihuil; a bit day to day as to what exact bait are available and which end up working the best.
The great action we had the week before for wahoo and dorado faded out this week; it's hard to say why, as the water conditions are similar — no drastic changes. We are optimistic that these fish are still in the region. There had been very limited action for yellowfin tuna, but the tuna are starting to be encountered traveling with porpoise with much of this found 25+ miles offshore.
Just recently, the yellowfin are becoming active on the Inner Gordo Banks.​
This bite had become a late afternoon local commercial deal, hooking tuna only late in the afternoon, and returning to the docks in the dark. There was a 200-pound yellowfin brought in earlier in the week along with other fish of 150-pounds or more. These yellowfin are now finally striking in the morning as well, and drift-fishing with squid has been the main things these fish have been striking consistently on. Most of them are weighing in the 30- to 90-pound class, but there are tuna much larger on these same grounds now. No huge numbers are being brought in, but there is a fair chance now at catching one or two; at least we are seeing yellowfin again, especially since the wahoo and dorado action came to a standstill.
Besides looking for these tuna, the main bite being targeted are the Eastern Pacific bonito off of La Fortuna which are striking readily on jigs, Rapalas, hoochies, etc.. Good action on light tackle, ranging from 4- to 8-pounds plus they are good eating as well — different than the California bonito. A few pargo, red snapper, cabrilla, and amberjack, but no large numbers; there are more triggerfish off the bottom structure than anything else.
Striped marlin has been on and off of San Jose del Cabo, but there is still a better chance south, closer to Cabo San Lucas. As more baitfish move in the direction of the Sea of Cortez, then we will see the marlin more prevalent.
Along the inshore stretches, there have been some sierra and roosterfish found, but without any sardina it makes it more limited inshore…Eric Brictson, Gordo Banks Pangas
Cabo San Lucas

Numbers at a glance: Billfish 56%, tuna 44%, dorado 4%, other species 5%.
Yellowfin tuna numbers have risen a bit more and are holding steady; to our delight, some of the larger-size fish are still around, even if found far offshore. The marlin bite at the Finger Bank keeps going strong and we're wondering if it will ever let up! We're not complaining though,
as the catches are still in the double-digits up there — on average 15 marlin per boat — with especially good days looking at almost 30 stripeys each.
Return angler Ed Johannes from
Rochester, New York
, decided to bring his two boys, Eddie Johannes and Matt Driscoll, with him for an epic father-son trip aboard the Pisces 32'
Bill Collector
; they hoped the trip would include a first-ever striped marlin for Matt. Well, they got the one they wished for and much more. Here's the story in Ed's own words:
"Short description of our day: We left for the Finger around 6:30-a.m. aboard the
Bill Collector.
Two hours into the run we ran into a huge school of feeding porpoise … hundreds and hundreds of them, all sizes jumping and working schools of bait. A mix of birds and tuna were exploding all around us as Esteban set the rods. Seconds later, we were doubled up – then, we were tripled up. As fast as we could get fish in the boat, we were hooked up again! After we got our fill of tuna, 8 for 9 within 20 minutes, we powered up and continued North until we reached the Finger."
"Within seconds of reaching our destination, we were tripled up on marlin! Birds, bait balls, marlin, and fish jumping everywhere! It was like something you only see on TV fishing shows! Juan was a master, dropping us right on top of everything; and Esteban followed up with quick hook sets. Two and a half hours felt like it went by in minutes as we had fish after fish after fish successfully being released boat side. We could have fished till nightfall if our bait and arms didn't give out! All-in-all we went 8 for 9 tuna and 18 for 21 striped marlin!! We will be back! Thank you so much for making this a trip of a lifetime!"
Cabo Climate: The weather was very pleasant this past week with a mix of mostly sunny to partly cloudy skies; the good news is the forecast is for average daytime temps in the upper 70s and evenings in the low to mid 60s with mostly sunny to partly cloudy skies with very little chance of rain forecast through the end of January into early February. Winds are expected in the gentle 7- to 10-mph range through the end of the month, mostly out of the WSW. Humidity is expected to run in the low 60s to low 70s through the end of the month.
Sea Conditions: Seas have been relatively calm in the mornings throughout the area with some swells and chop showing up in the afternoons as breezes increase. Forecast is for more of the same. Sea temps have stabilized and running from 77-79 (Pacific) and into the 77-78 range on the inside around Gordo.
Best Fishing Areas: The hot spots have remained to the west and north. The Lighthouse area was clearly the hot spot this past week. Most of the fish were being found 1 to 8 miles out from shore. The yellowfin are from 25 to 30 miles out to the SW near the 110 or 180 Spots. For those willing to make the longer 50 mile run, the Finger Bank has continued producing double-digit striped marlin counts with a few boats reporting over 20 fish per day. Traffic is light there competing for the large numbers of migrating marlin.
Favorite Bait: Trolled blue/green smoke trail lures along with live mackerel were the favorite for the marlin. Soaking live bait around the Finger Bank produced successful multiple striper counts. Drifting live mackerel around the Lighthouse was also very productive. Everything seemed to work for the dorado from trolled lures to drifted baits. Hoochies were by far the preferred and most productive lures for the sierra. Trolled feathers and cedar plugs were the ticket for the yellowfin.
Bait Supply: Live bait is available at the $3.00 per bait upon exit from the harbor. Mackerel, when available, are popular with the captains.
1 of 4
Charter of one – what a die-hard fisherwoman she is! Two and one-half hours on the bank today!
She released 17 striped marlin and called it a day.
That is, a striped marlin raised, hooked and released by her every 8 minutes! Epic day once again for her fishing with us on the
Caliente
!…
www.calientefishing.com
The bite continues at the Finger. Lots of bait – more mackerel now. Earlier it was more sardina. Note: there are different size classes of striped marlin there this season. Early lots of small fish and few larger ones on the Bank. Had a few days where it was almost all large 120- to 180-pound fish. Like they move in migratory batches of majority size class. We have had many 15 – 30-pound fish with those little ones at the Lighthouse on ballyhoo troll and no larger ones there over 100-pounds. This year is the greatest numbers of babies we have ever seen before; must have been a good spawn offshore (?) and currents moved the small ones in?…
David Brackmann, Caliente Fishing
Just this past week we fished a few days and had 8 big yellowfin one day, plus a marlin. Another day, the big yellowtail kicked my butt. We got three easily over 30-pounds each. I brought home a lot of meat and Jaime got quite a bit to keep as well. We also caught an assortment of other bottom fish. I couldn't have had a better time or experience!…
Charlie Plum
https://www.bdoutdoors.com/forums/t...rushed-yellowfins-and-big-yellowtails.707516/
Mainland Mexico​
San Carlos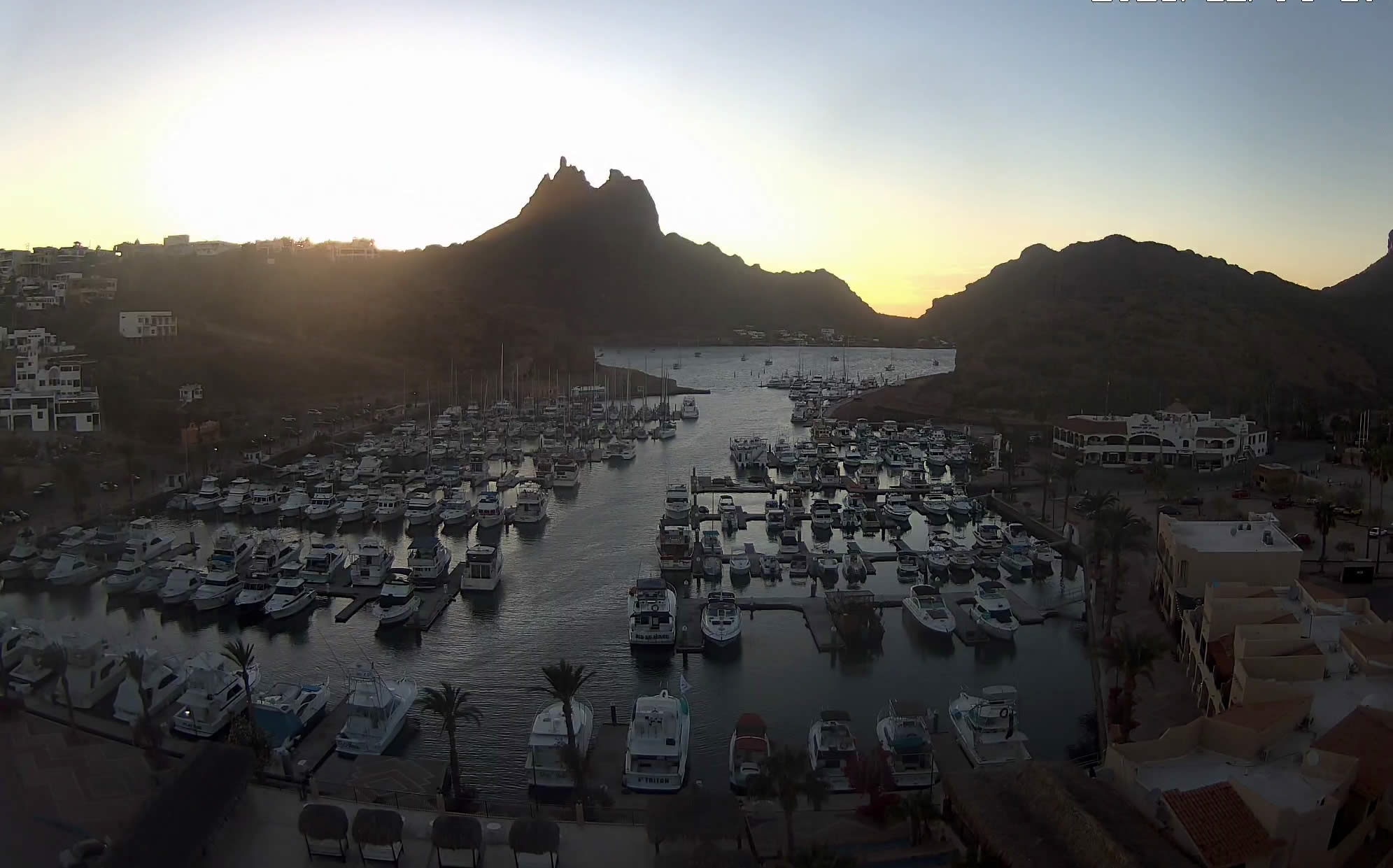 Costa Ric​
1 of 2
Lisa Michelle Griffith— at
The Zancudo Lodge
–
Puerto Golfito, Costa Rica
We have the best fishing captain!​
Chollo found the spinner dolphin and tuna early today and called in some other boats for non-stop fishing action all day long! It was all yellowfin tuna today, plus one sailfish, for our group.
https://www.bdoutdoors.com/offshore-fishing-osa-peninsula-costa-rica/
Guatemala​
Casa Vieja Lodge Tallies The Bites For 2018
The numbers were tallied for the 2018 Casa Vieja Lodge Annual billfish report and we are proud
to announce grand total of 28,027 Raises, 21,235 Bites, 12,404 Releases.​
https://www.bdoutdoors.com/casa-vieja-lodge-tallies-bites-2018/
Panama
Four-day trip out of Boca Chica beginning January 9th where we caught numerous species including one for two on marlin, seven cubera, many mullet snappers, a couple of amberjack, rainbow runner, one wahoo, many dorado and had a couple sailfish shots but no hook ups. Surprise of the trip? A 10-foot bull shark brought to the boat! Also a couple a small YFT, perfect for sashimi along with other bottom fish. Captain Luis and mate Christian were a fantastic team! …Almud
https://www.bdoutdoors.com/forums/threads/fanatastic-trip-in-panama.707734/