May 11, 2011
975
566
Name

Gary Graham
Boat

Watercloset
Nov 19, 2019 by
That Baja Guy-Gary Graham
Tropical Storm Raymond fizzled as the billfish and wahoo bite continues at Magdalena Bay. In the Sea of Cortez, the North Winds settle in while Cabo San Lucas enjoys the continuing striped marlin and tuna bite.
*If you don't see a location, it is because we did not receive a report this week.
Que Pasa
I saw a Nat Geo film, " Sea of Shadows;" it is a limited release in SoCal theaters – a story of the fight to save the vaquita dolphins. A sad tale of the corruption of the Mexican government, the illegal fishing, and the cartel who are behind the corruption and financing this. Great Nat Geo footage of Baja; the more eyes that this, the better. Please take a look!…
Brian
https://www.bdoutdoors.com/forums/threads/film-sea-of-shadows.723376/
Tijuana Bull Ring
Boats hitting the area are catching a few bass, both sand and calico along with a few sculpin and little shallow water rockfish…
fishdope.com
Coronado Islands / Rockpile
Still quiet as most are fishing offshore, and the yellowtail bite around the Islands is very slow.
The water is clean, but yellowtail are just not around in any numbers right now. There are some small bonito scattered through the Middle Grounds and around North Island, but that's about it for surface action.
Rock fishing is pretty good though, both around the islands and especially in the deep water on the South 9 Mile Bank…fishdope.com
Coronado Canyon / 371 / 425
Not a lot of tuna in this zone, although there are a few.
Mainly there are kelp paddy yellowtail. The yellows are mostly 3- to 5-pound rats, although there are a few up to 12-pounds mixed in.
In general, if you find kelp holding yellowtail, they BITE! They are hungry enough to chew rope.
No need for the light line given the size of the fish; 20- to 25-pounds works just fine…
fishdope.com
Ensenada
Good weather and a box full of bottom fish!…
It's 4 reel sportfishing
San Quintin
Great fishing and weather right now!
Lots of openings on the Parkers and the Panga…
Kelly Catian
Bahía Asunción
As usual, November has been a great fishing month. The water is nearly 70-degrees, and the tuna and wahoo have moved into the area. There are tons of bait everywhere, and the yellowtail are brutes! Big schools of fish in the 35- to 45-pound range both trolling and yo-yo in the panga.
The spearos are stoked and filled their coolers; the sashimi and seared platters are flying. Let the good times roll!…
Shari & Juan Arce
https://www.bdoutdoors.com/forums/threads/november-fishing-rocks-in-bahia-asuncion.733153/
Bahía de Los Ángeles
Fished Abreojos and BOLA from 11/8-11/10.
Day 3: BOLA
We went to Los Machos and experienced good fishing on yellowtail from 12- to 38-pounds (a guesstimate). All the fish were on dropper-loops with live and dead mackerel. The current was ripping in the morning, so we lost probably 100-pounds of lead – lol. Conditions were excellent with water temps at 72-degrees, air temps in low 80s and almost no wind.
The road was in great shape, but cows were out and about, and we came close to hitting one
https://www.bdoutdoors.com/forums/threads/abreojos-and-bola.732976/
Goodbye, old friend. Rest in Peace, Chato. It was a pleasure sharing time on the water with you. I wish we had started knowing each other 20 years sooner, but the 20 years we had together were priceless!
I'll always remember your infectious smile and Permanente bare feet. I never could figure out how you could place your panga with such precision and without a chart plotter.
Those who had the pleasure of knowing this man are richer for it
…WetWillyBiz
https://www.bdoutdoors.com/forums/threads/rip-chato-bola-lost-a-good-one.732159/
Gonzaga Nov 12-15
https://www.bdoutdoors.com/forums/threads/gonzaga-nov-12-15.733167/
Loreto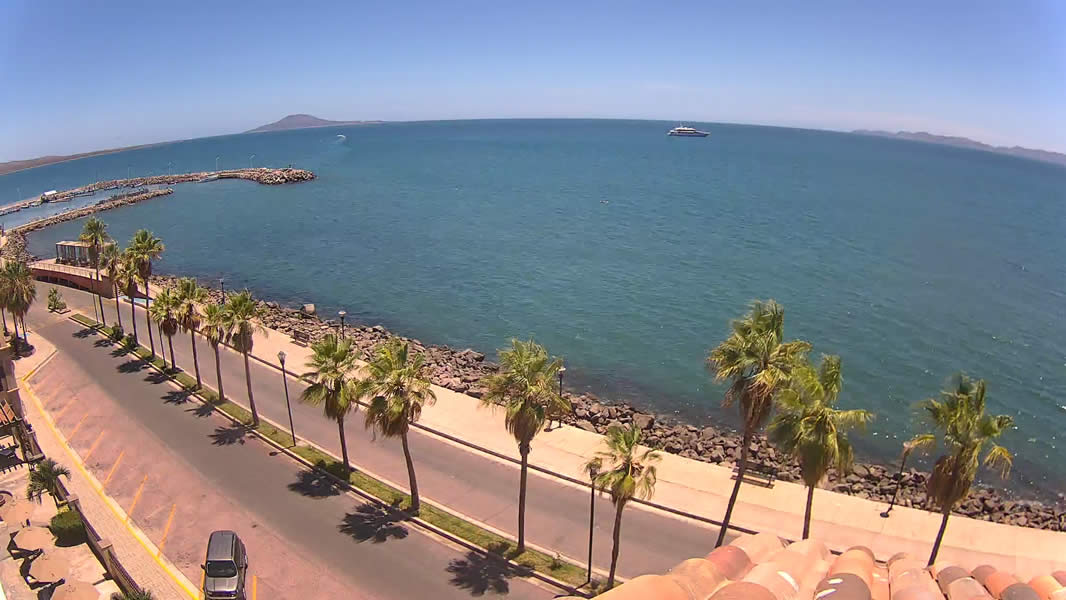 A week of glorious weather was topped off by a tropical storm. Late Saturday night, the clouds and rain rolled in and has kept up the "wet" into Monday.
Fishing on the high spots has been "hit or miss," with snapper and bass-types leading the count.
Yellowtail action has been spread out, and firecracker sizes are the most common 'tails caught. Out around Carmen Island, some bigger yellowtail are hitting mackerel on deep rigs. Circle hooks, eight ounces of lead in 150-feet of water, was the tip I got from a captain that had landed five yellowtail from 18 to 25-pounds.
Cabrilla are still boiling on chummed sardina at
Punta Colorado
;
Lagrimas
on
Coronado
, and the north point of Danzante.
I would bet this deal will work on any rocky point or cove you could come across. The small dorado are still everywhere, and the roosterfish are being ignored.
Sierra are around Puerto Escondido with lures best for connecting them to the fish box. Live and chunk bait will get hits with these toothy creatures but don't count on mono to hold them tight.
No real damage from the storm and I don't expect to see any debris out in the ocean. We need a good rain and roaring arroyos to create fish-attracting rafts of brush, palm trees, and human trash.
We haven't had a "good" storm in a few seasons, and this season is about over!
The next seasons we have up are – turkey and Christmas, kayak and yellowtail, multi-whales, and more yellowtail…
Rick Hill, Pinchy Sportfishing
Late report, but I wanted to make sure I share my experiences and things I learned from my trip down to Loreto last week…
Pilav
https://www.bdoutdoors.com/forums/threads/loreto-fishing-trip-report-november-3-7-2019.732617/
Magdalena Bay
Wahoo for days!! Another great
#ScorpionSportfishing
team trip to #Magdalena Bay as well as another great gift from the sea for Sheila Giovanna Verduzco. Happy birthday my fishing queen…
Matt Clifton
No pics to add to this report, but the recent action out of
Lopez Mateos
has been good enough to warrant mention without the eye candy. While most of the attention has been focused south out of
San Carlos
on the striped marlin frenzy, wahoo action has rebounded a few miles north, and fishing in the
Estero
for snook, pargo, corvina, etc. is hitting its stride. Three out of the last four days, I fished on the Ridge with Jim and Gloria King, who arrived late to their winter home in Lopez this year but made up for the late arrival in grand style. With only a boat or two of divers and hook and line fisherman sharing the reef, we caught 28 wahoo over the three days. A couple of days before the Kings arrived, I fished alongside Avery Gilliland, who also scored his first wahoo of the season. MBO boats are working the reef outside as well as Ruben Duran in his recently recommissioned, Sofi. Often these days a few hours after I return from a day on the Ridge, Ruben will show up with happy clients, snook up to 15 kilos, and various other bounties from the mangroves. Fishing right now out of Lopez Mateos is the best it's been all year!…
Bill Erhardt
Just got back from six days in Mag Bay fishing marlin on the
Bad Company
boats. I'll be telling a much longer story about the trip at some point but wanted to share this teaser video shot by John Ellis, who filmed the trip. We took down a group of primarily SoCal fishermen, along with a couple of wounded warriors and a couple of East Coasters, including an IGFA rep…
Erik
https://www.bdoutdoors.com/forums/threads/mag-bay-marlin-madness-new-world-record-11-6-19.732668/
Striped Marlin of Mag Bay…
Chance Strickland
La Paz
MEXICAN MINUTE LA PAZ FISHING REPORT from Tailhunter Sportfishing for Week of Nov.10-17, 2019
East Cape
Cool typical fall weather; cool mornings in the '60s, daytime highs in the low '80s. Clear blue skies. The water has been 80 degrees and cooling. It has been flat and clean in recent weeks.
Some of the best dorado fishing this year! Most boats are limiting on some of our bigger fish of the year – from 10- to 30-pounds. Spread along the shore from town to south of the lighthouse. Almost all were taken on trolled ballyhoo.
Anglers who are rolling the dice are going for a long boat ride, 40 miles straight off the hotel, and are limiting on tuna under the porpoise; they are rewarded with footballs to 40-pounders. The larger fish are taken on caballito or squid.
A couple of nice wahoo in the 60- to 70-pound range. One taken off La Ribera, the other off Punta Colorado, both on ballyhoo.
Anglers targeting striped marlin mixed with sailfish are scoring at least one fish per boat fishing off the La Ribera Bank south to Rincon. Trolled ballyhoo is the ticket.
There has been good rooster fishing in the 10- to 40-pound range along Palmas Bay Beaches with fish released daily; also good-sized 5- to 6-pound sierra early in the morning, but they are biting all day. Hoochies are the ticket.
Puerto Los Cabos
Dorados-en-la-mosca-Gracias-Capt.-Fredy-and-my-fishing-partner-Phil-Davi
The yellowfin tuna action had vanished off the areas north of
Gordo
, especially near
San Luis Bank
. There was once again a quality grade of tuna to over 100-pounds found on local grounds, including one 240-pound cow caught Friday afternoon – no big numbers, but every day a handful were brought in, with many others lost. The bite was sporadic; some fish hooked early, most of these yellowfin were striking on strips of squid, but lots of chum needed to keep making continued drifts. Some charters had as many as three or four tuna. Also, some smaller football-sized tuna were found with sardina or hoochies, though it was a scattered bite.
The dorado off
San Jose del Cabo
have mostly been small – under ten pounds. Wahoo action is more consistent near
Vinorama
, though the bite slowed during the recent full moon; fish were seen, but more finicky; the best chances have been on slow-trolled bait, such as caballito, skipjack, or chihuil. A few fish were striking on Rapalas, but there were not as many lure strikes as we traditionally expect. Recent charters have landed a wahoo or two, and the fish brought in were weighing up to 45-pounds. An occasional striped marlin or sailfish were hooked in the same area as the wahoo, tuna, and dorado that were caught.
With the windier conditions and combined currents, not a whole lot of bottom action is going on – mainly triggerfish, though we did see more bonito, a few red snapper, and an odd leopard grouper or barred pargo…
Eric Brictson, Gordo Banks Pangas
Cabo San Lucas
Billfish 44%, Dorado 74%, Tuna 29%, Other 8%
Dorado were undoubtedly the most abundant, with an astonishing 398 dorado caught, although always respecting the catch limits with releases. Billfish percentages were one point higher, meaning about half of our boats caught marlin and sailfish, but the numbers of fish are still fewer in comparison: a total of 84 billfish. This is because marlin are not stacking up at the
Old Lighthouse
area anymore, but instead, have spread out. Also, the dorado are numerous and relatively close by, between
Los Arcos
and
Migrino
mostly; anglers are choosing to go for the easy and delicious target instead and are lucky to land marlin there as well. The tuna fishing continues to impress – a total of 142 caught with several of the fish between 100- and 200-pounds. For example, only yesterday,
Pisces 35' Bill Collector 2
caught two yellowfin, one weighing 100-pounds and the other 218-pounds at the
San Jaime Banks
. Others, such as
Pisces 31' La Brisa
, didn't go far to catch them. They had five yellowfin, with a 119- and a 60-pounder caught close to Los Arcos on feathers. Other species caught were mostly wahoo, roosterfish, and skipjack.
The dorado and billfish, for the most part, were found in areas close by from each other, so some anglers were lucky to land dorado and marlin on the same day. Pisces 31'
Ruthless
was one of those top dorado and marlin boats. Anglers Fred Ludington, Ryan Bonner, Tim Driscoll, and William Driscoll from
New Hampshire
had an amazing day with not one or two, but five striped marlin released (the most caught by one boat) all over 100 pounds, and all hitting on live and dead bait at
Los Arcos
. Not only that, but they landed sixteen dorado and released eight total! All fish were around 10 to 20-pounds. The next day, the same anglers aboard
Ruthless
again, caught seventeen and released ten, all caught between
Los Arcos
and
Golden Gate
!
Cabo Climate: The two-week forecast is for some scattered thunderstorms mid-month then trending toward clear through early December. Winds are expected to be in the 8- to 10-mph range out of the WNW in late November.
Sea Conditions: The seas are expected to be moderate with some larger swells and chop showing up in the afternoons as breezes increase. Morning seas have been in the 2- to 3-foot range. The Pacific side sea temps are currently running in the 80- to 82-degree range with mostly clear water.
The inside is warmer with temps in the 81- to 84-degree range off
Palmilla
to the lower 80s around the Gordo with low 80s out at the
Herradura
and out near the
1150
and
95 Spots
…
Rebecca Ehrenberg Pisces Sportfishing
Mainland Mexico​
San Carlos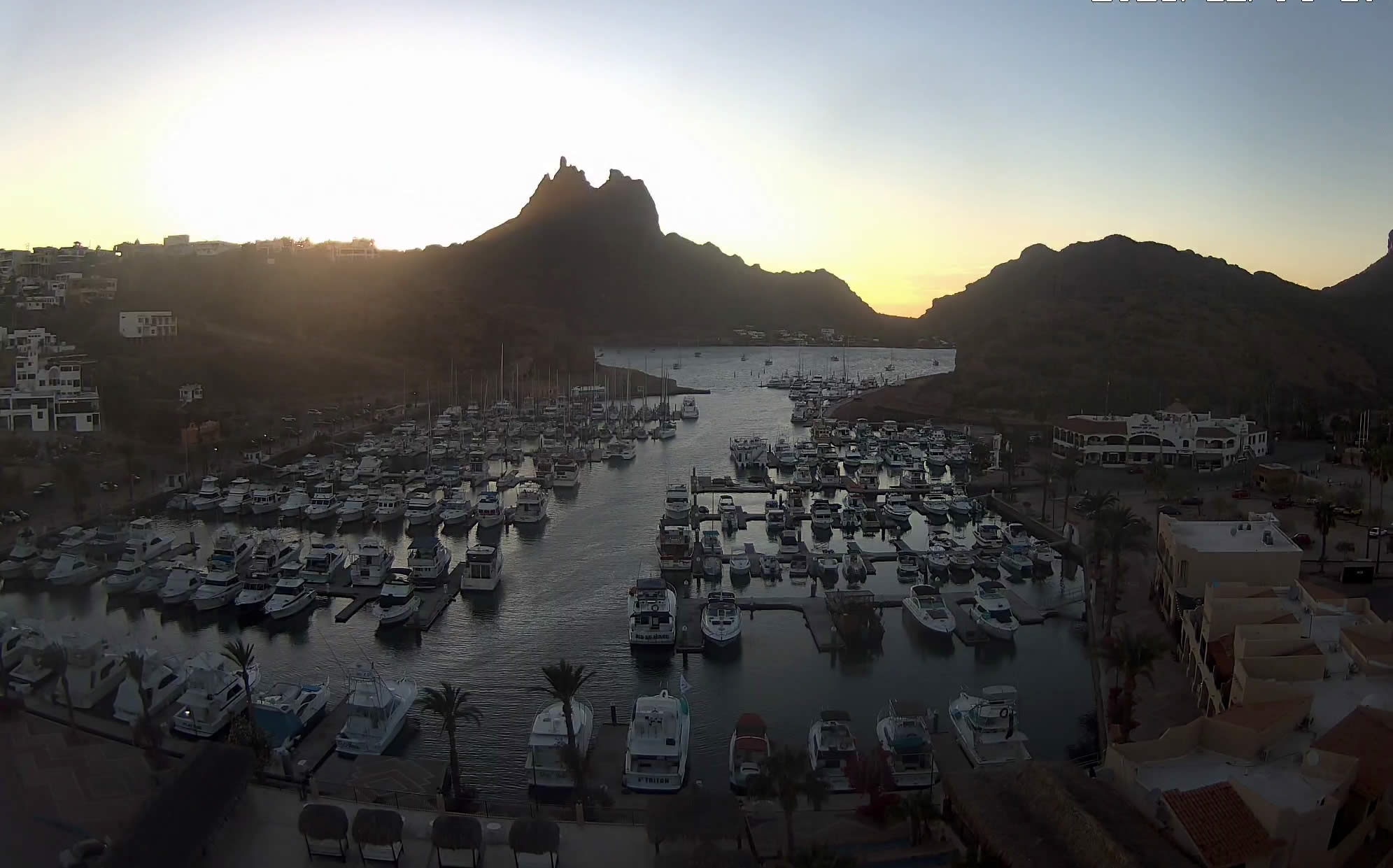 Costa Rica
Costa Rica Fishing Reports from Crocodile Bay Resort
https://www.bdoutdoors.com/costa-rica-fishing-reports-crocodile-bay-resort/
Guatemala
Last Minute Openings — call NOW to reserve:
(305) 854-4665 /
[email protected]