I Should Upgrade My Account
Mar 18, 2012
1,623
1,658
Name

Harbison
Boat Name

Florida Fisherman
American Red Snapper
Amendment 40, Sector Separation, is now the law of the land.
Per the Charter Fisherman's Association:
"Amendment 40 provides one portion of the catch limit for private anglers who own their own boats and another for charter captains. It is an important first step towards solving the downward spiral of management failure that has frustrated fishermen across the Gulf in recent years. That downward spiral almost resulted in a complete shut-out of charter customers from this fishery. Had the Council declined to take action, fishermen who access red snapper from federally permitted charter boats would have been limited to a 2015 season that is even shorter than the meager nine days afforded in 2014. That would have been unacceptable. The Charter Fisherman's Association supports Amendment 40 because it not only solves short-term problems, but also provides an opportunity to explore new management choices for all recreational fishermen, including those who fish on charter for-hire and private boats."
The annual catch target for the federal recreational Red Snapper (ARS) for-hire component is 2,848,000 pounds whole weight. NOAA Fisheries estimates that Gulf recreational for-hire fishermen only caught 2,177,887 pounds whole weight of the 2,848,000 pounds whole weight limit. That means 670,113 pounds whole weight of Red Snapper remains below the annual catch target. As a result federal permitted for-hire head/charter boats 2021 Fall season will be from October 15 until November 5.
The recreational Red Snapper private angles component is determined by each of the Gulf of Mexico sates. The Florida ARS recreational season is determined by the FWC; it is not affected by the reopening of the for-hire sector.
Hopefully very soon the FWC will announce a Fall recreational Red Snapper Season.
Watch the video as we witness the Florida Fisherman ll thirty-nine hour catch from October 15.
Hear Captain Will discuss the 39 hour catch, Captain Joe the Extreme catch, and Captain Dylan discuss the recreational sector Red Snapper situation:
This is our Florida. As seen in the video We have a huge variety of fish that can be caught by one an all.
There is NO closed season on Mangrove Snapper; Gag Grouper season last until the end of the year:
Both are on fire, and, are so good that they have a high market value:
Let's take a look at the for-hire Fall American Red Snapper season.
As we approach the 200+ foot mark the ARS are BIG and plentiful.
Ladies first: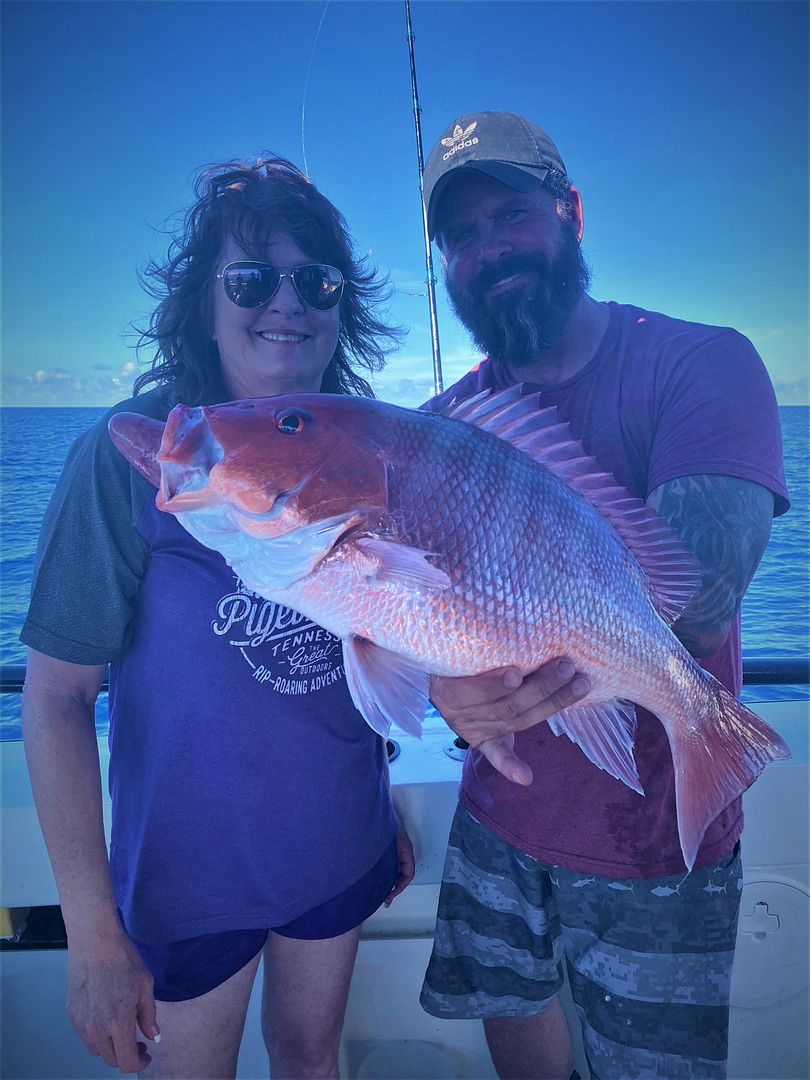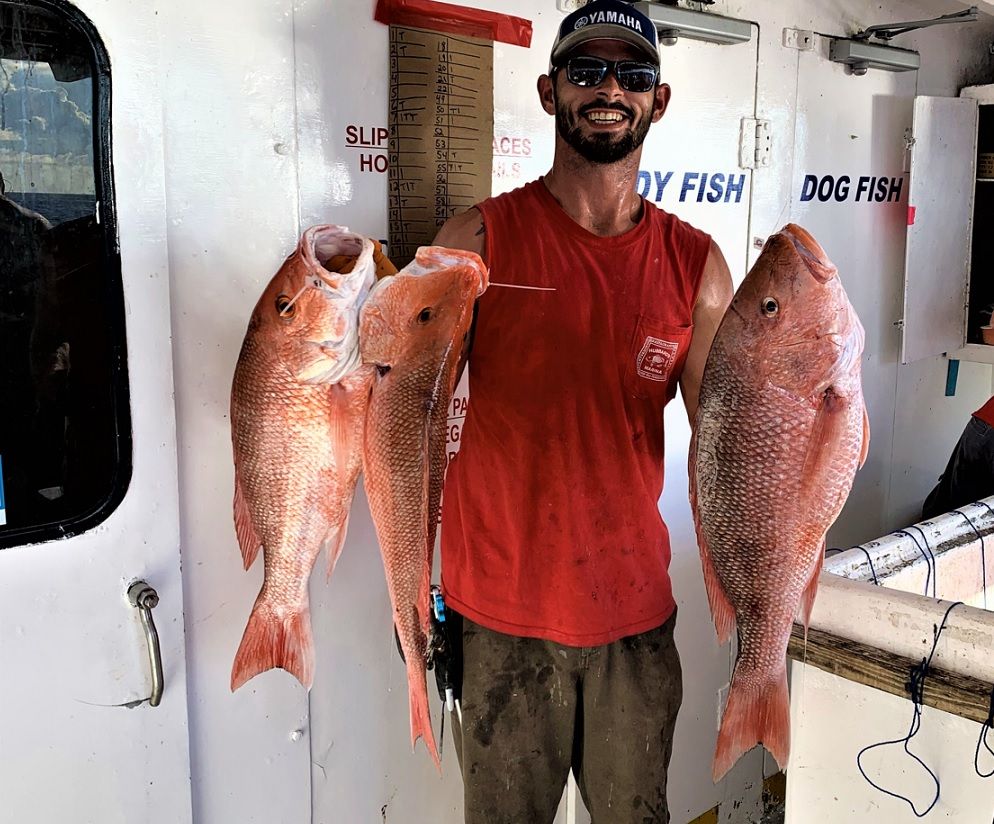 Up next let's take a close look at what Florida has to offer.
Title will be...
'Late October Fishing in Florida'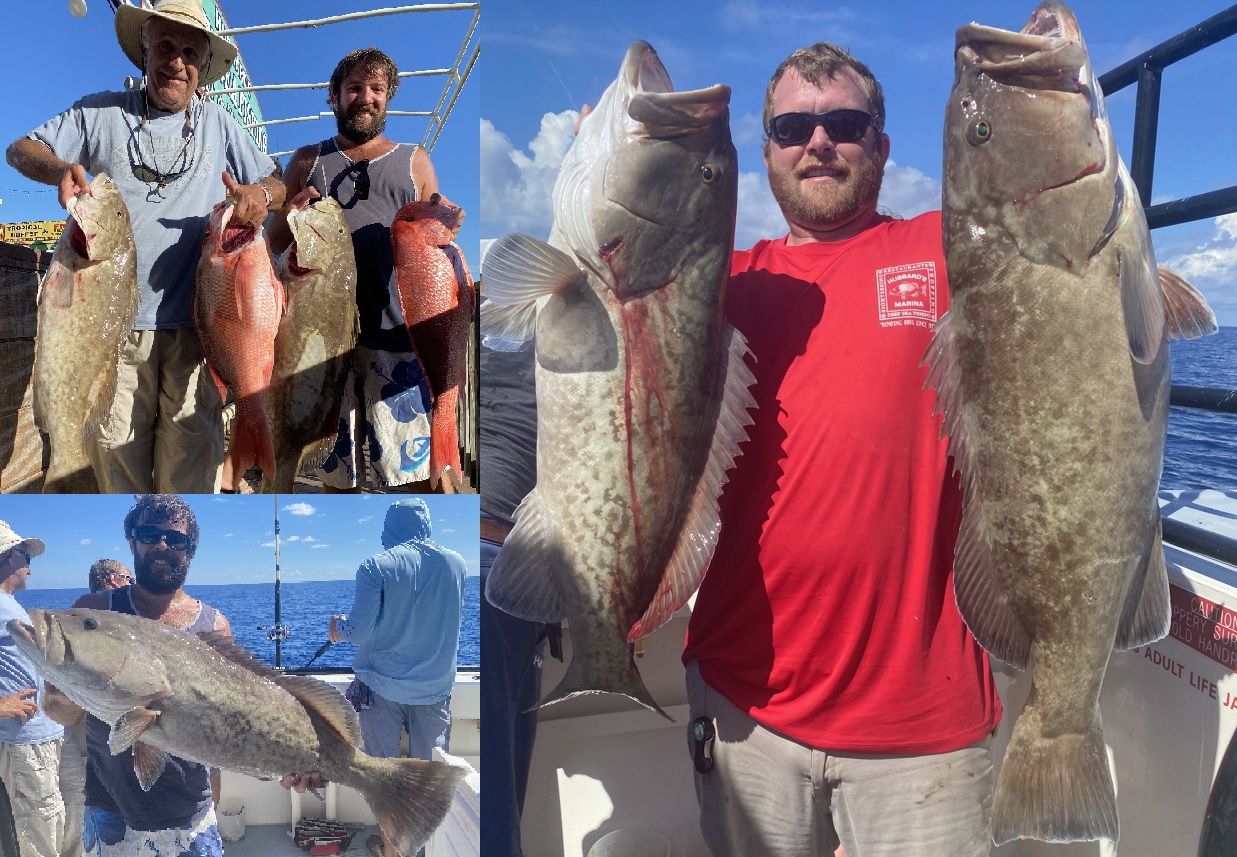 Last edited: