I'm trying to thin out some of the stuff that I probably won't end up using. I'm willing to ship the reels on your dime via paypal gift. I don't want to deal with shipping a rod, sorry. Local pickup is available in Perris/Lake Elsinore/Menifee (Riverside County).
The only trades that I'm really considering would be some upgrades (maybe an avet raptor, various accurate 2 speed reels, etc).
1. Brand new Abu Garcia NaCl60HS with box, power handle, manuals, etc. I bought this for $299.99 from Cabelas (have receipt) but found that this bait caster is too big for my preference. I decided to buy the 50 NaCl50HS instead.
Price $220. SOLD.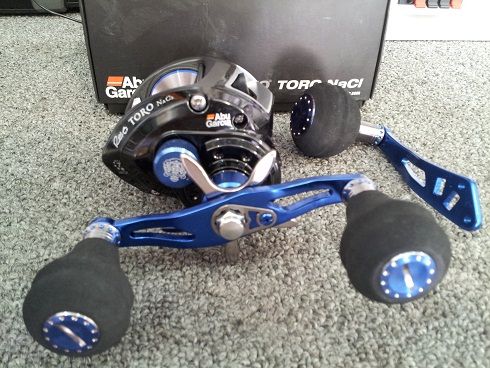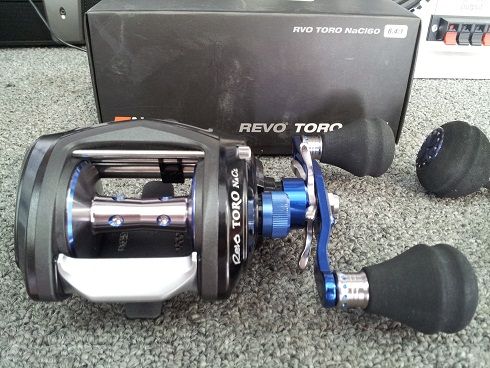 2. Avet JX 6/3 2 speed reel, comes with clamp & mounting hardware. Cosmetically, it's in pretty good shape. There are minor scratches on the side. The main part I'd like to point out is the rubber handle has a bit "chipped" away. From what I was told from the previous owner, a hook got stuck in it while on a boat ride. He had it serviced before he sold it to me. I bought it a year ago, and haven't used it since.
Price $210.