I've posted enough I should edit this section
Jul 7, 2005
276
85
Name

Benny
Boat

2008 Defiance 250EX "Sea Monkey"
Third week in a row went catching instead of fishing--all you want epic WFO aquarium fishing. One paddy, 3 plus hours stop--burned through a scoop and half of bait: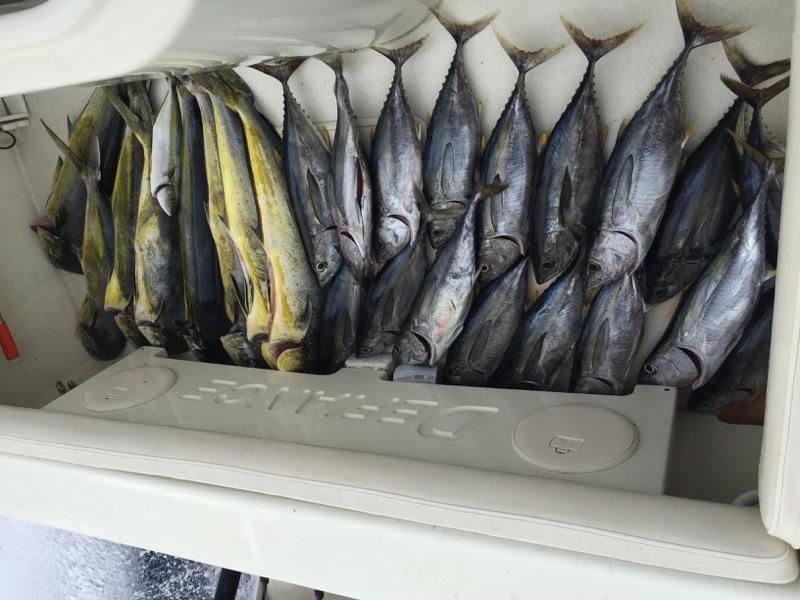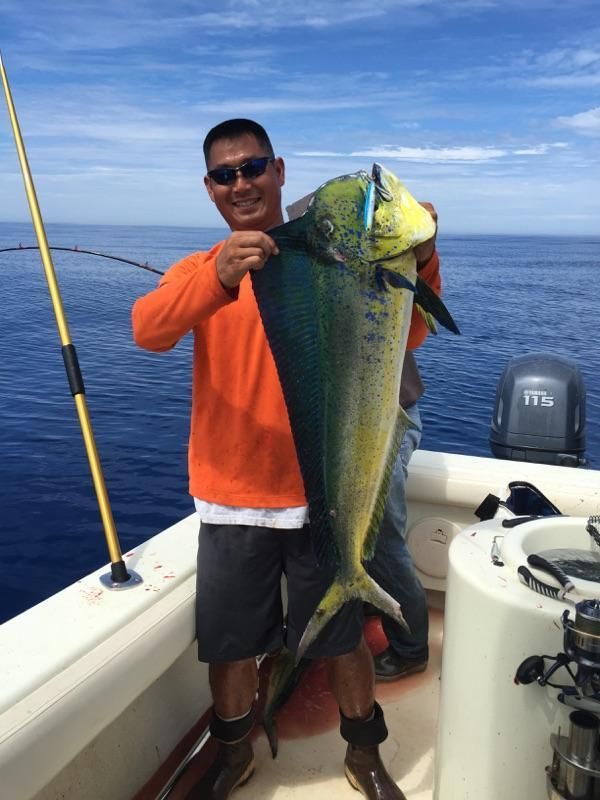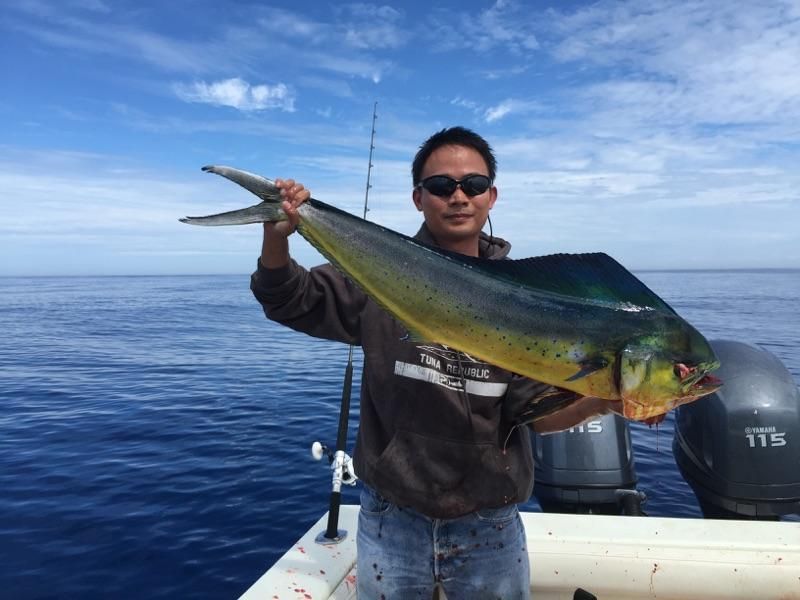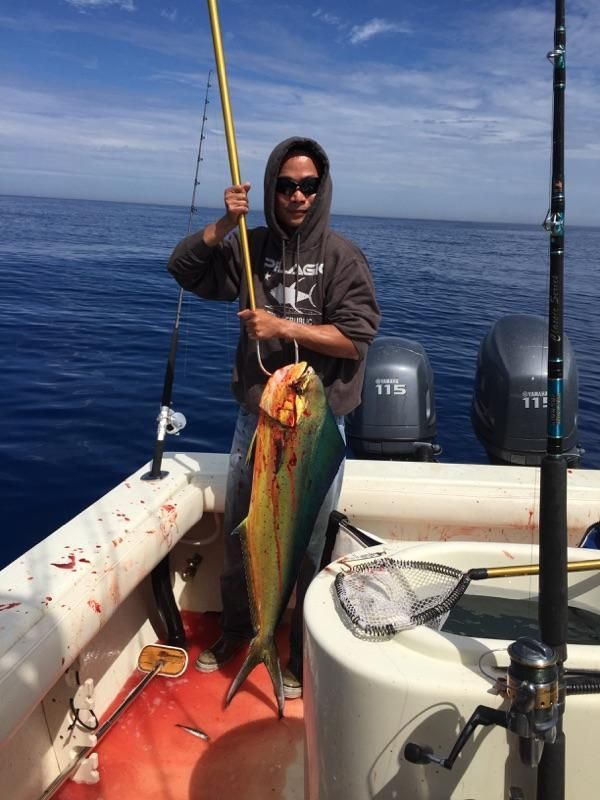 You know fishing is good when you are more concentrated on photo bombing your bro's pic instead of working on your fish: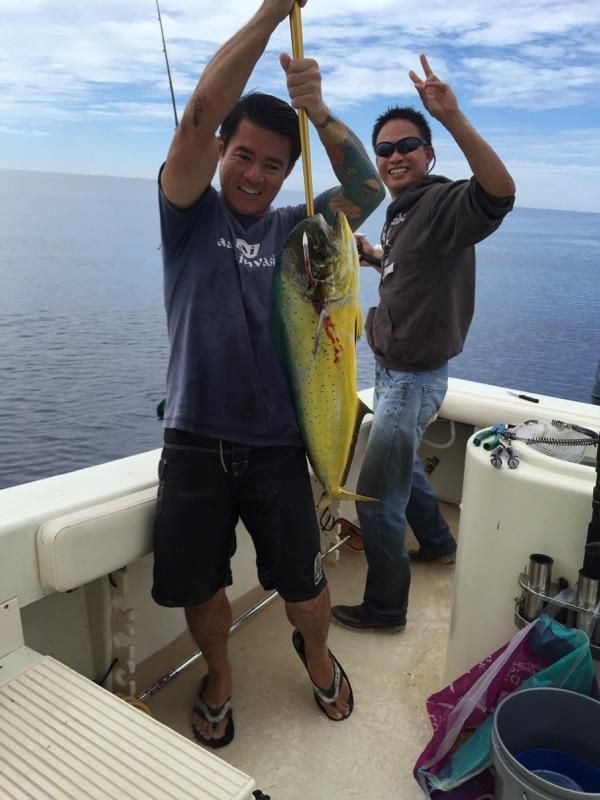 Great weather with a little bit of rain: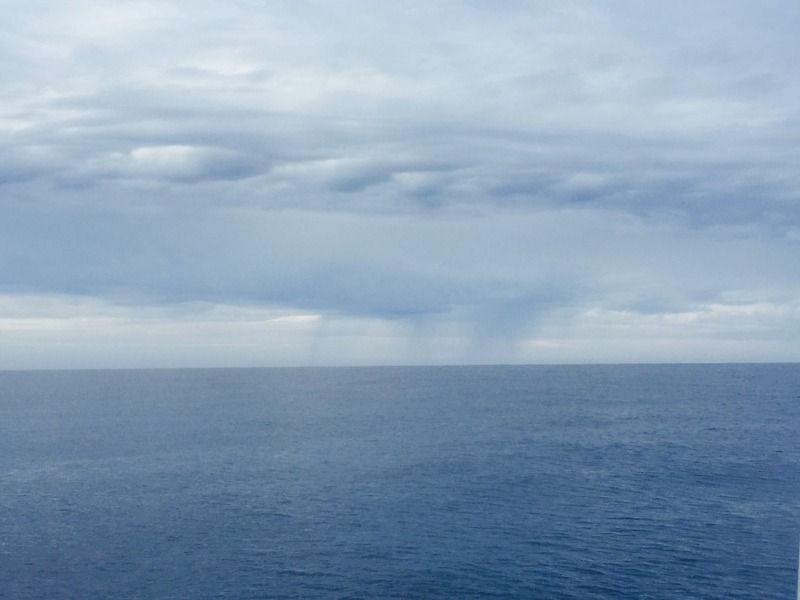 Report:
Got a scoop and a half of chovies from SD bait barge. Cleared point at 5:45am and shot down south:
371-Empty kelps with the exception of 1 lone bull dodo.
Upper hidden- kelps loaded with a whole mess of mini YTs. Here is the biggest one of the bunch: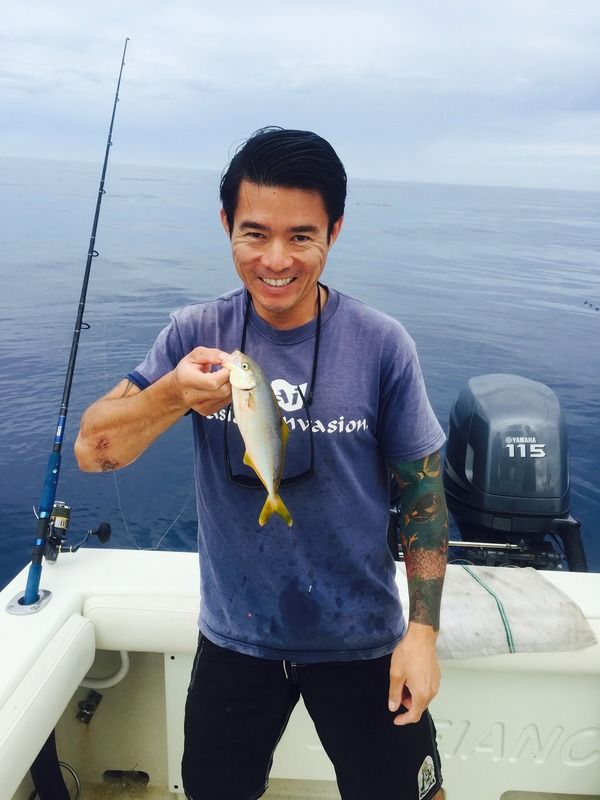 Hidden: Magic paddy found!! 3 plus hour stop. Dodo as usual were super thick. What worked for us--live bait on no.1, 2/0 and 3/0 on floro, mono and straight spectra. The fish didn't give a crap and devoured anything that wiggled. Shimano Orca, colt sniper and flat fall. The coltsniper was deadly in getting pass the Dodos down to the tuna. The orca caught the big Bulls. Tons of Dodos released to fight another day.
Overall another epic day. Great catching trip with good friend and family with awesome weather. Still plenty of fish out there. Go get some!!!
Last edited: