Feb 6, 2003
3,943
227
52
Name

Mark
Boat

22' Bayrunner CC 140 Suzuki 4 stroke
Snuck out of work again today, taking coworker Sal and his buddy Ryan. Both YFT virgins and expectations were high after Wednesdays epic trip.
Launched at 7:30 out of SI, nobody at the ramp and no line for bait. Picked up 2 scoops of awesome 4-6 sardines and headed to the 302 area.
Not alot of action through the early morning and not many bent rods. Headed west and slightly north of the bank looking for birds. Saw a few jumpers then a Hammerhead in the near distance so slid up and shut down. Started some chum and soaked baits for awhile before slow trolling and getting bit. Sal is up first and gets his first yft.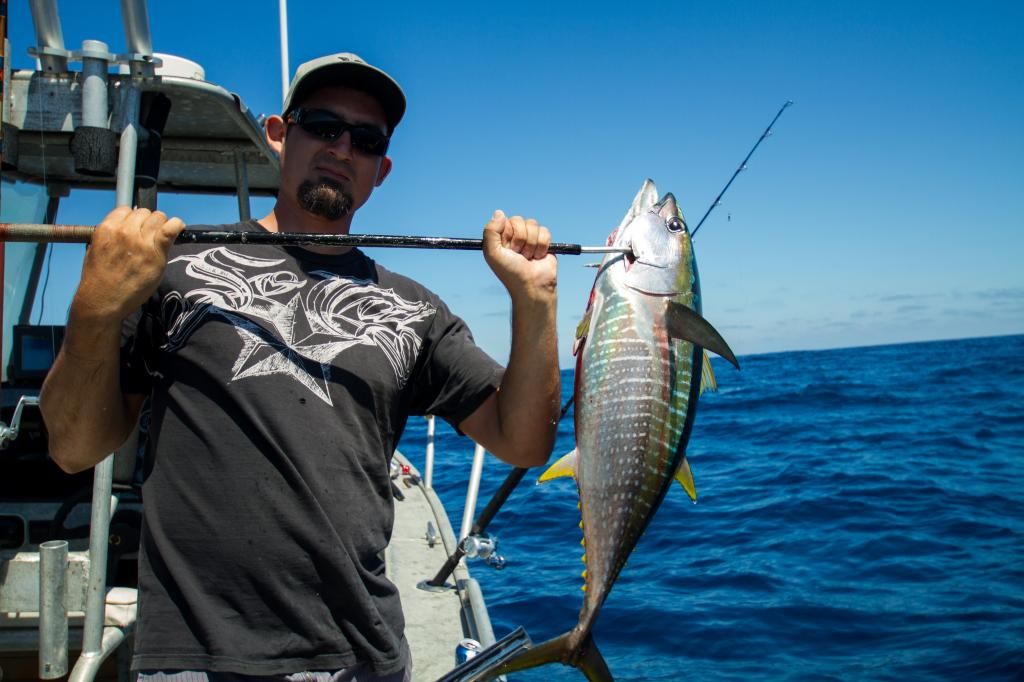 Start chumming a little heavier and some boils are popping, Ryan is on his first and takes about 30 minutes to corral his first tuna using about 2lbs of drag :lol:
I hook and hang and hook another all while keeping steady chum flowing and it's on. A good mile and a 1/2 drift with non-stop action, even 4-5 fish hanging at once.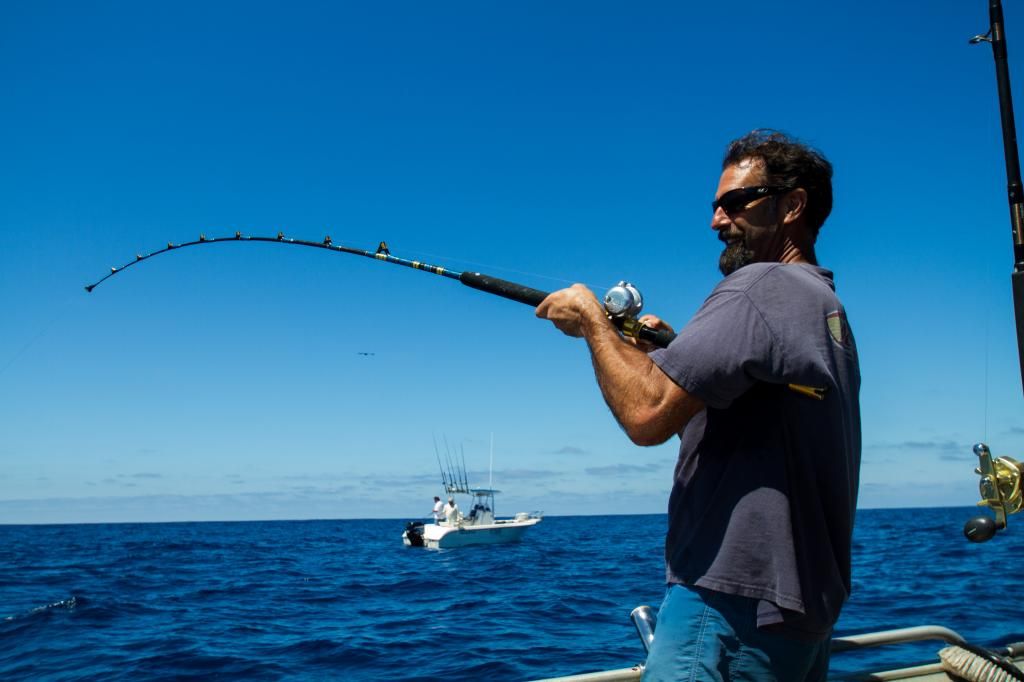 Got close to limits and called out the numbers, one of the boats....the Shank slid in and got a fish just after we limited out.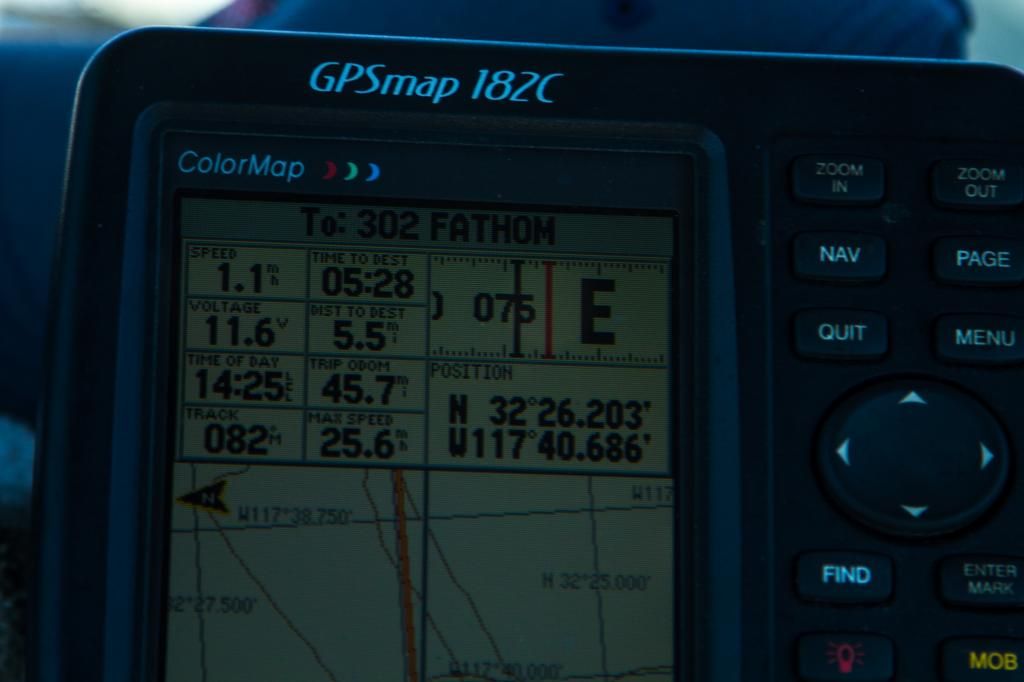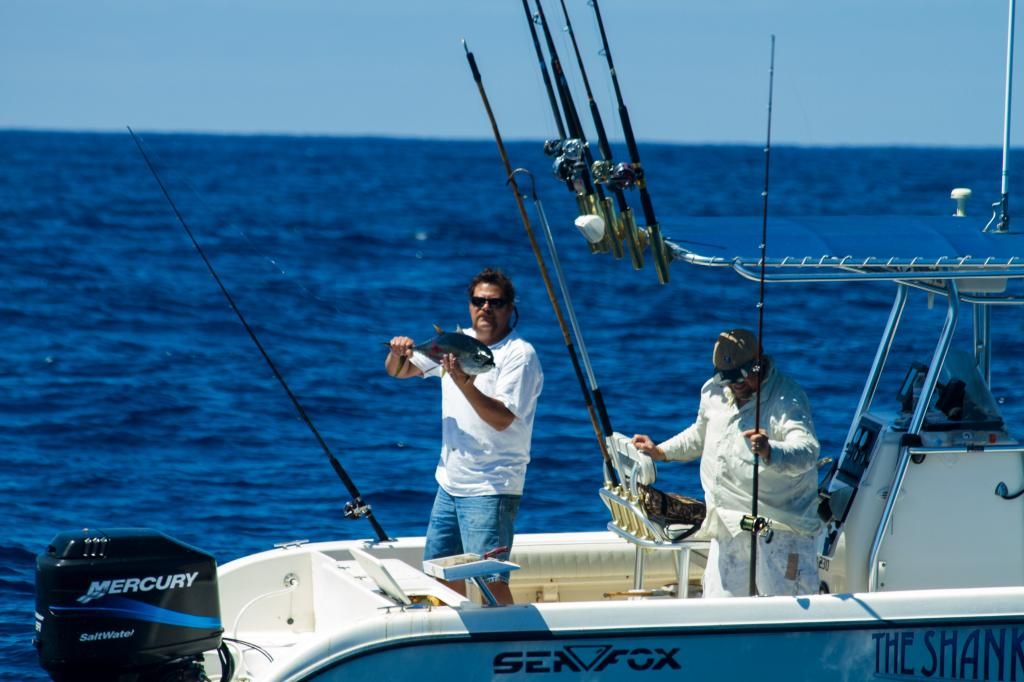 Heading back in with limits for 3 at about 2:30, filteted at Point Loma, getting eyed by big sea lions during the process and watching some fun surf at the point too.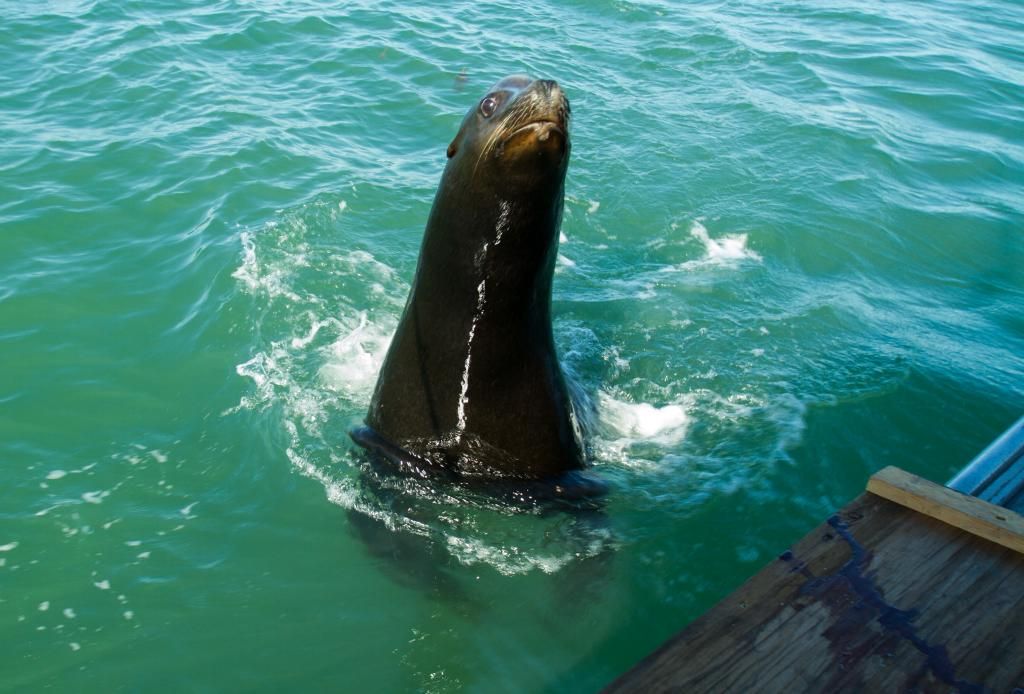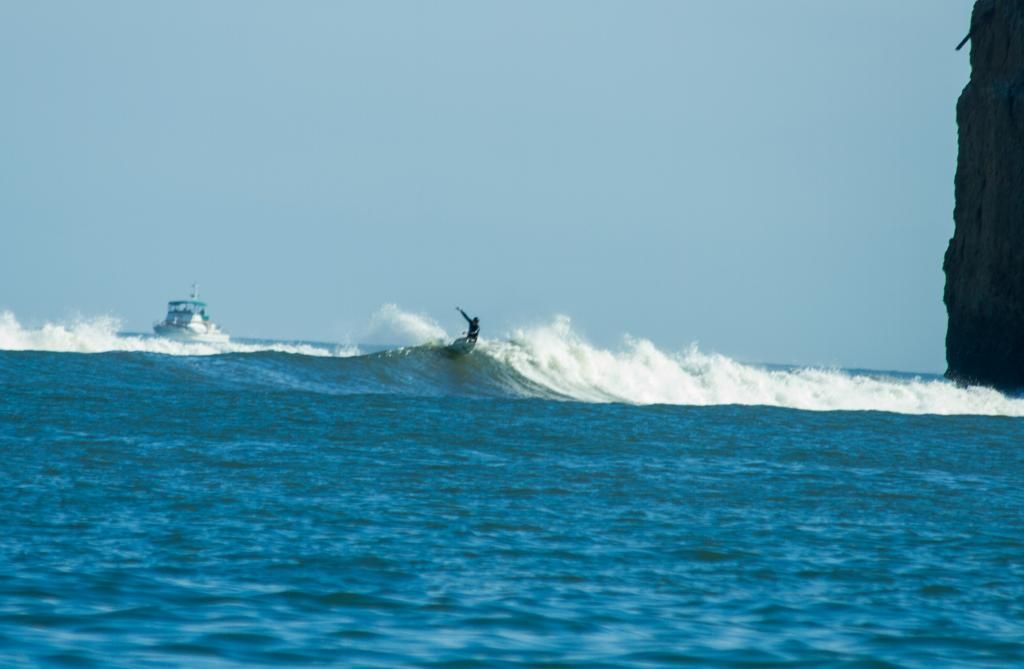 Another great day to be on the water and two more newly hooked sportfishermen.