I've posted enough I should edit this section
Jun 18, 2009
264
0
Name

Cameron
Boat

Float Tube
My neighbor Mike and his son took my brother and I out to fish Catalina on his boat yesterday. Got on the water around 3pm and fished till 10pm. Got some nice calico, but nothing else.
We decided to head east to spend the night, and fish in the morning. We ended up staying around China Point. We woke up somewhere around 3:30 am and started fishing live squid on a 7/0 hook on a dropper with around 8ounces of lead. Within in an hour, we already landed 2 nice white sea bass. By 6am we landed a total of 6 white sea bass! All in the 25-30 pound range. It was really fun fighting these guys. Then to top it all off, at 6:15 we landed a nice 32 pound yellow tail.
This was definitely one of the best trips I have ever taken. We all caught some quality fish, and I couldn't believe that we got so many sea bass.
Big thanks to Mike for making this all possible.
Me with my sand bass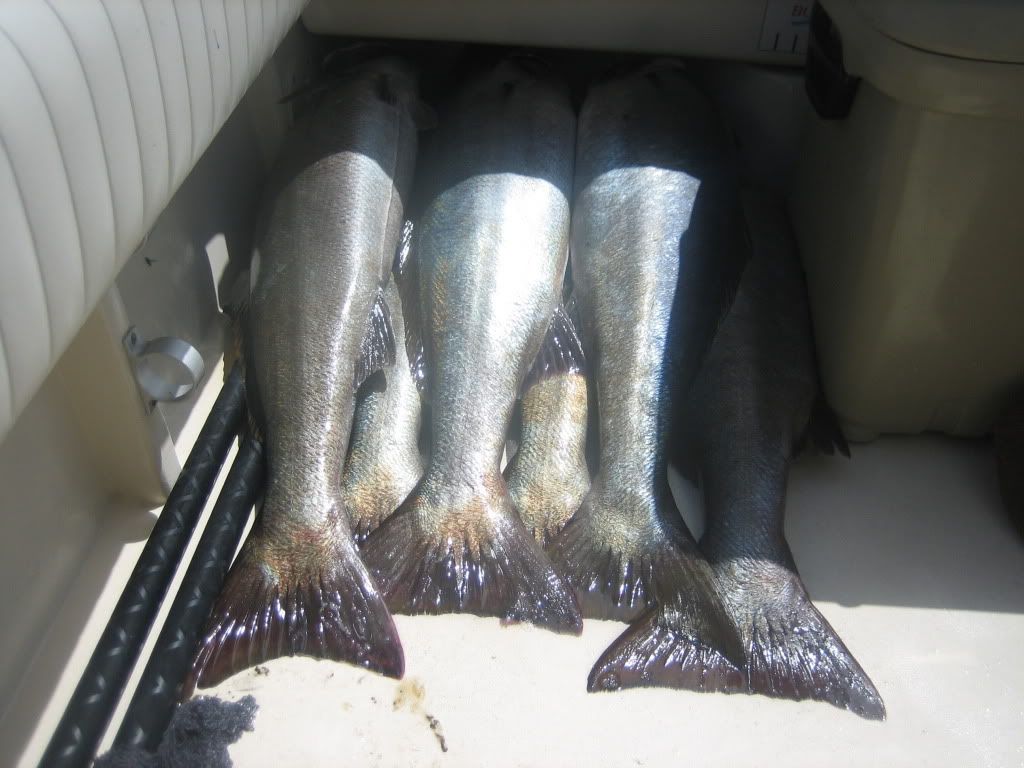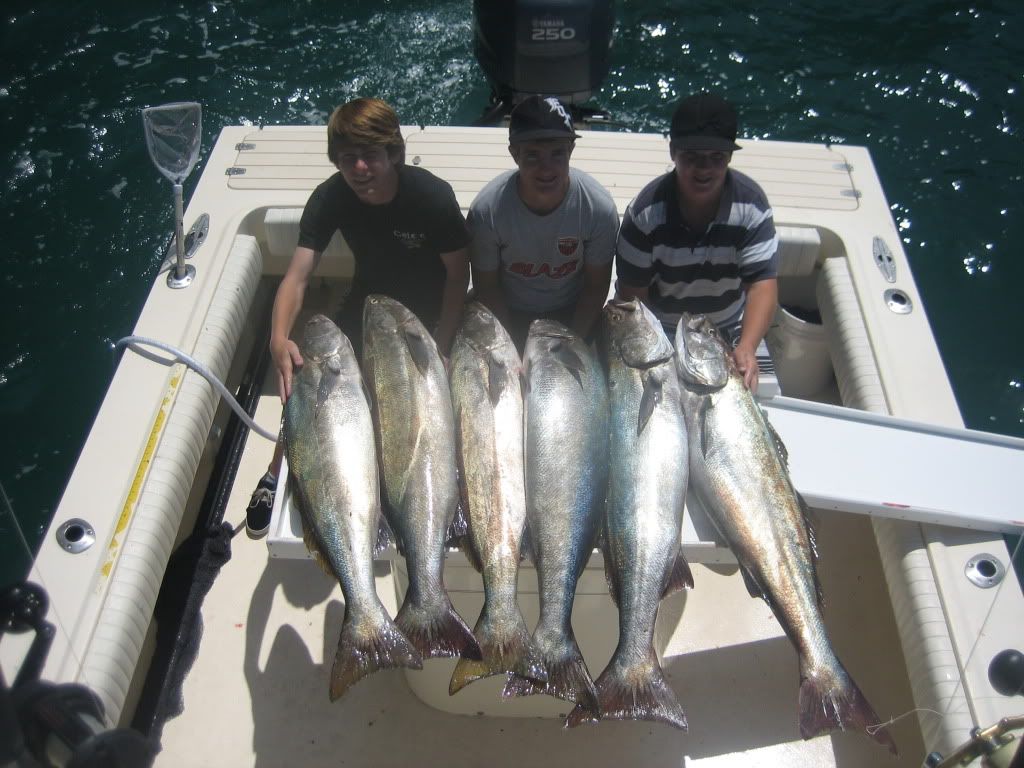 Tanner, Me, Jason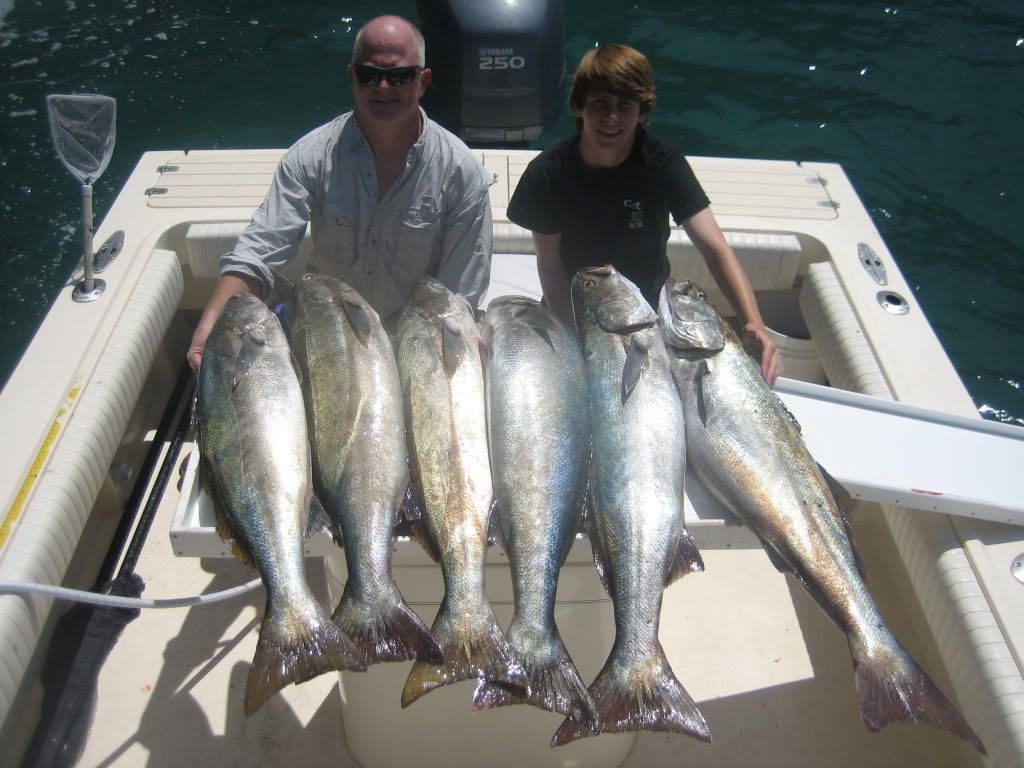 Mike and Tanner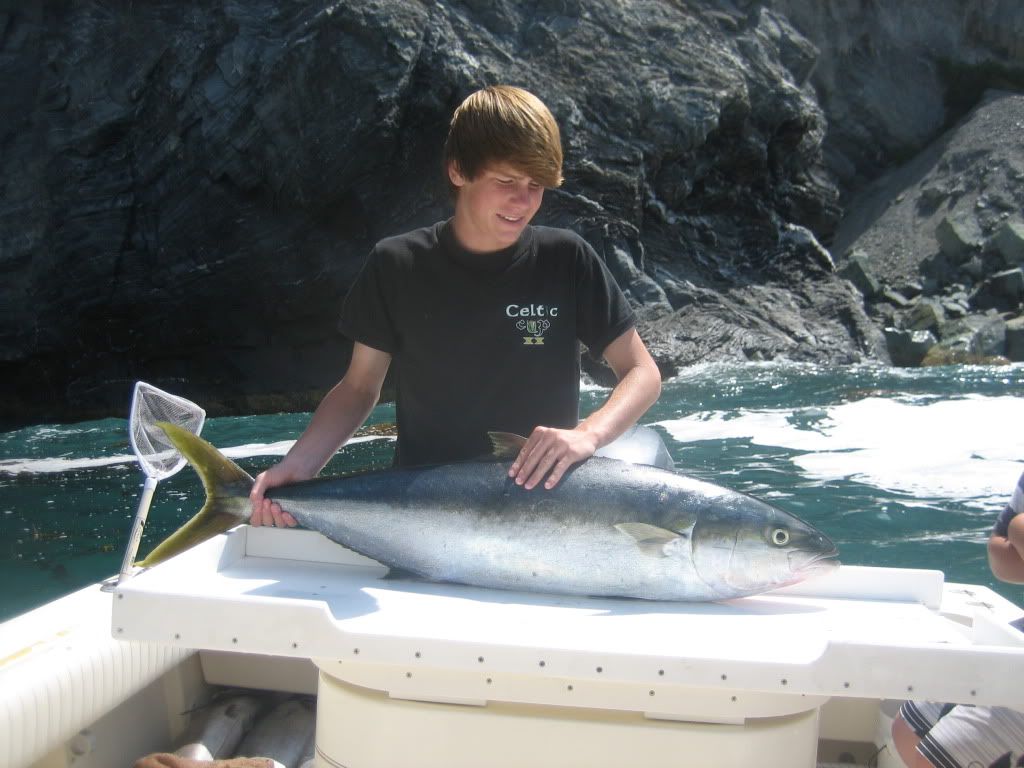 Tanner with the yellow tail