I Should Upgrade My Account
Apr 16, 2008
1,234
60
Name

Christoph
Boat

FAT Cat / RIP Icon
Short Report:
37 Anglers
Boat totals: 94 YELLOWS
My bag: 3 yellows
Water conditions: Clean blue water
Equipment:
(yo yo)Performance tackle wrapped Phenix PHD 760XH / Talica 10II 65# izorline brutally strong spectra to 50# blue label fluoro / Kicker 25 heavy with Owner 4x hooks
(surface iron) Performance tackle wrapped Phenix Abyss 1009 / Shimano Jigger 2000 65# izorline Brutally strong spectra to 40# XXX izorline copolymer / Salas 7x light with Owner 4x hooks
Long Report:
Went to Seaforth landing to ride with the best.. Never a dull moment on the San Diego. Loaded up on smaller chovies and nice bait size macks. No sardines really. Maybe 20 pieces in all the bait total.
Motored down to the islands and started looking. They had success in the middle grounds the day before so thats where we looked first.. Colder water moved in so we went south. Saw a lot of activity and before you know it we were already setting up for a drift. Wind was there all day and chop was there too. Having sea legs helped. Didnt help I was drinking lol.
I got multiple short bites before landing my first fish on the 7x in mint/white. 2nd fish came from a yo yo kicker 25 heavy in mint and white. They were everywhere. They were keying in on micro bait so it wasnt full speed fishing but still fun nonetheless. I tried the lunker punker for a good hour before switching back to the jig. Matt was fishing yesterday instead of working and he got hooked up on a triple trout. He broke that fish off. These fish had shoulders. My last fish got into the kelp 2x but i still got him out.
The 10' abyss put in work today.
until next time..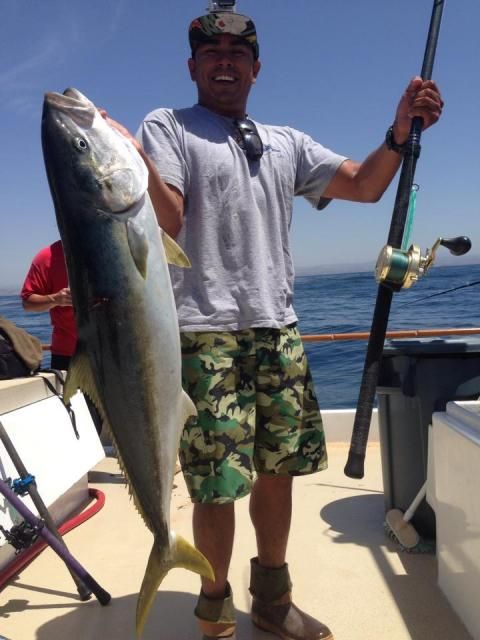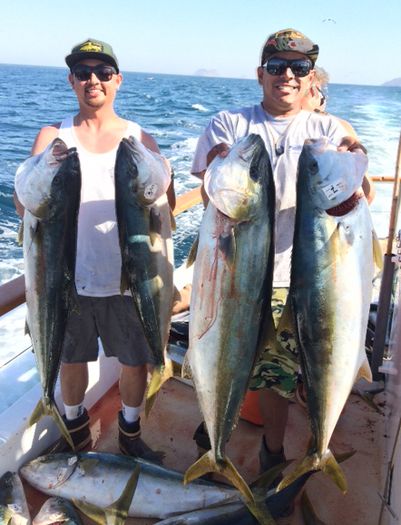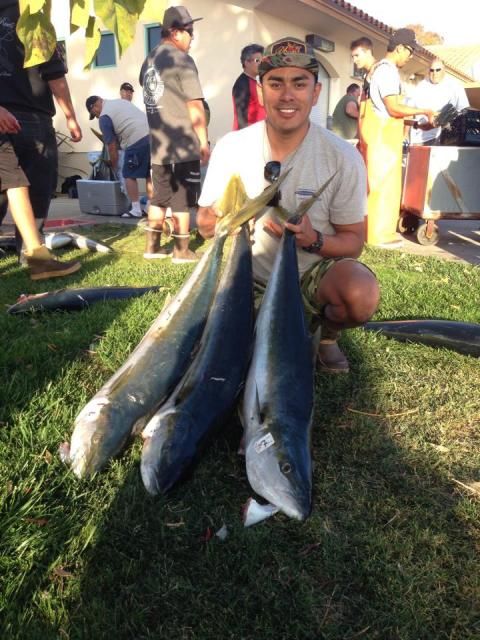 *shakka*
Last edited: