Apr 5, 2023
195
34
25
Name

BlueWing Fishing
Hey! We are thrilled to introduce our brand new fishing product designed to improve your fishing experiences and increase your catch - The
36"/18" fishing spreader bar wave with floating squids and trolling birds
. This spreader bar is a must-have for all fishing enthusiasts, especially if you're seeking to offshore fishing and catch more fish.
Key Features:
Floating Squids
: It comes with life-like squids with floats that perfectly imitate the movement of real squids in water. We offer these squids in two sizes - 6" and 9", catering to different types of fish you're targeting.
Trolling Birds
: To attract the attention of predatory fish, we've added trolling birds that create a disturbance on the water surface, mimicking a small school of baitfish.
Six Vibrant Colors
: We understand that different water conditions and fish species require different color lures. Therefore, our spreader bar comes in six different colors to choose from, ensuring that there's always a suitable option available no matter the conditions.
We're confident that our Fishing Spreader Bar with Floating Squids and Trolling Birds will help you achieve better results on your fishing trips. Give it a try, and we promise that you'll be hooked!
Check NOW!
Black/Purple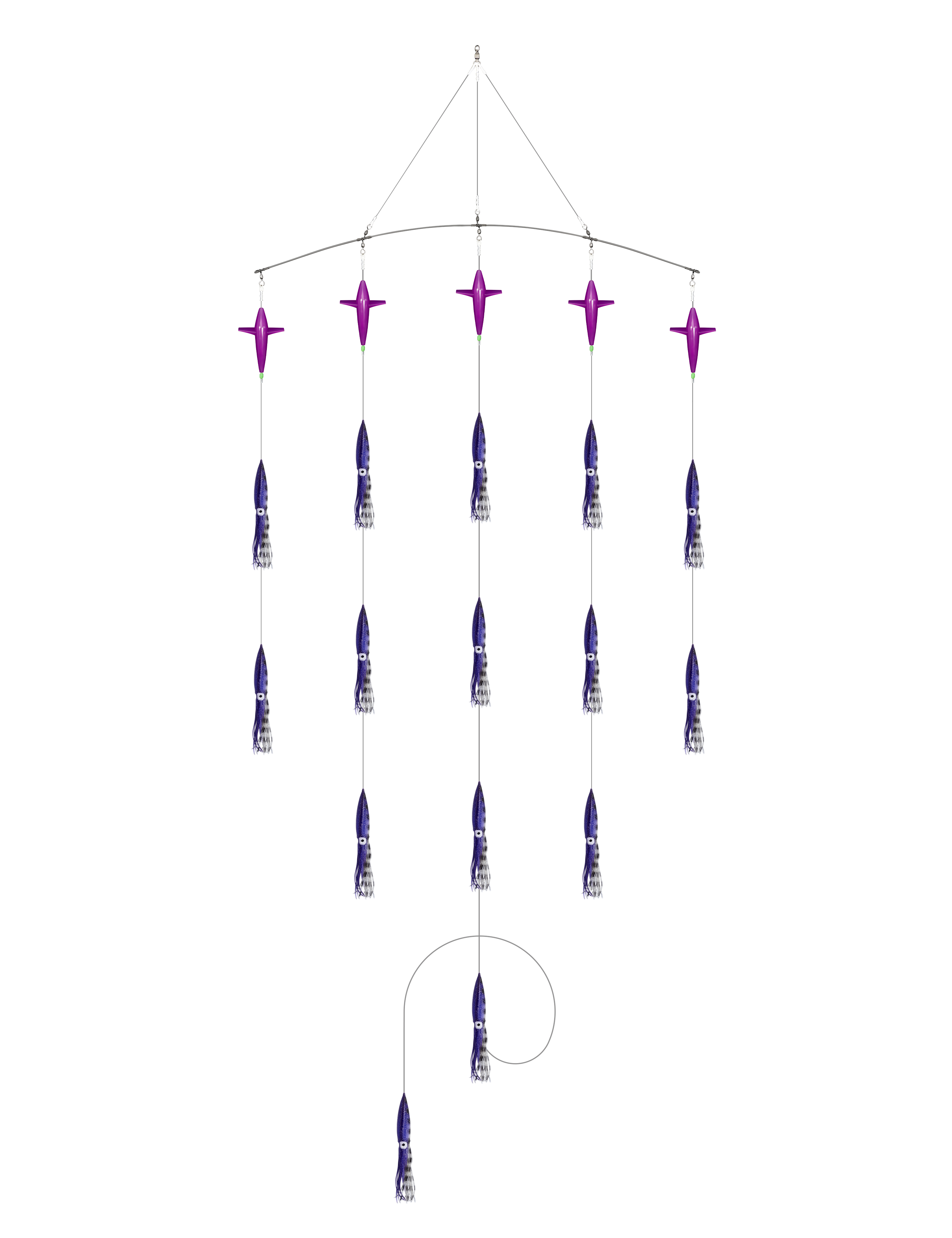 Pink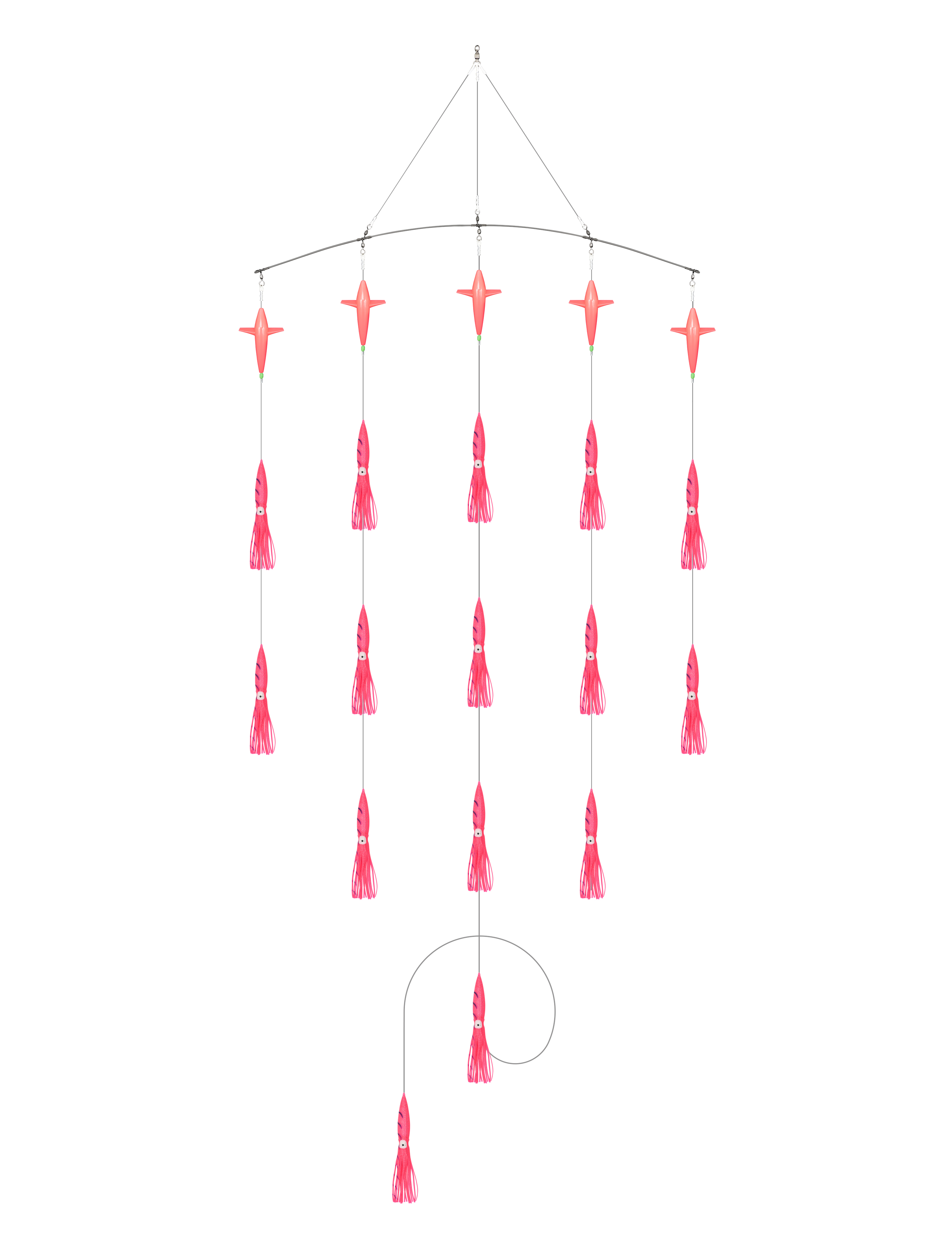 Yellow/Green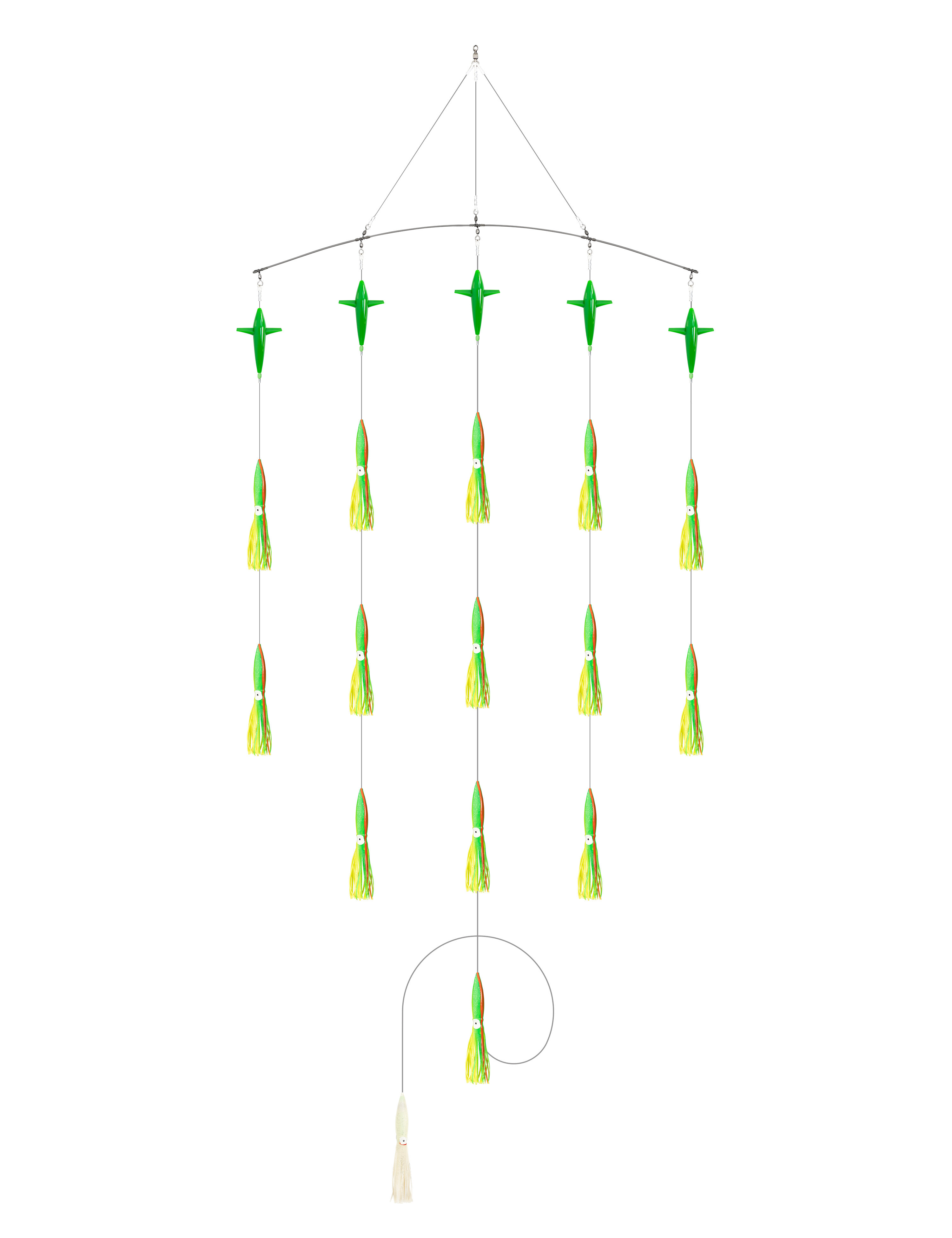 Luminous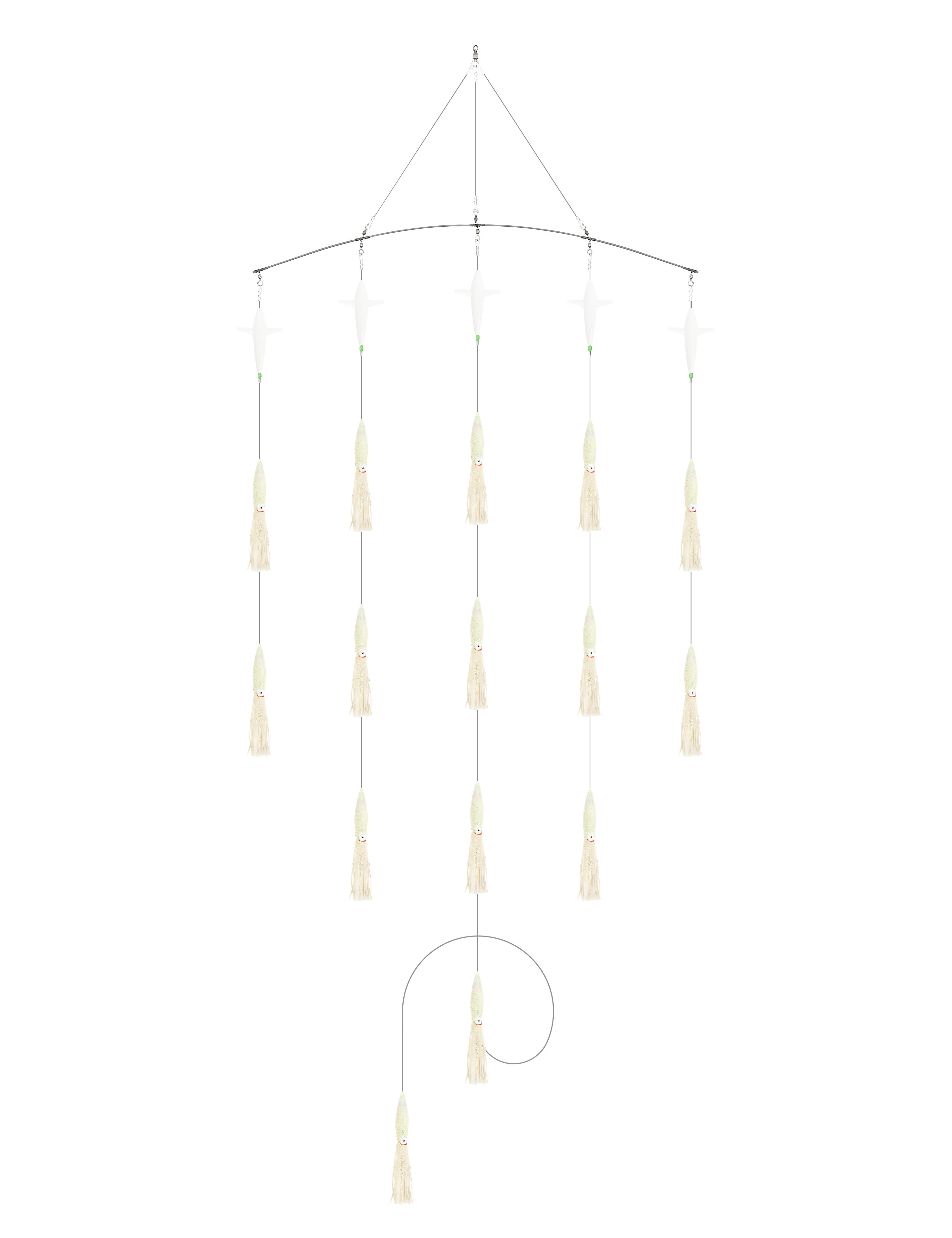 Rainbow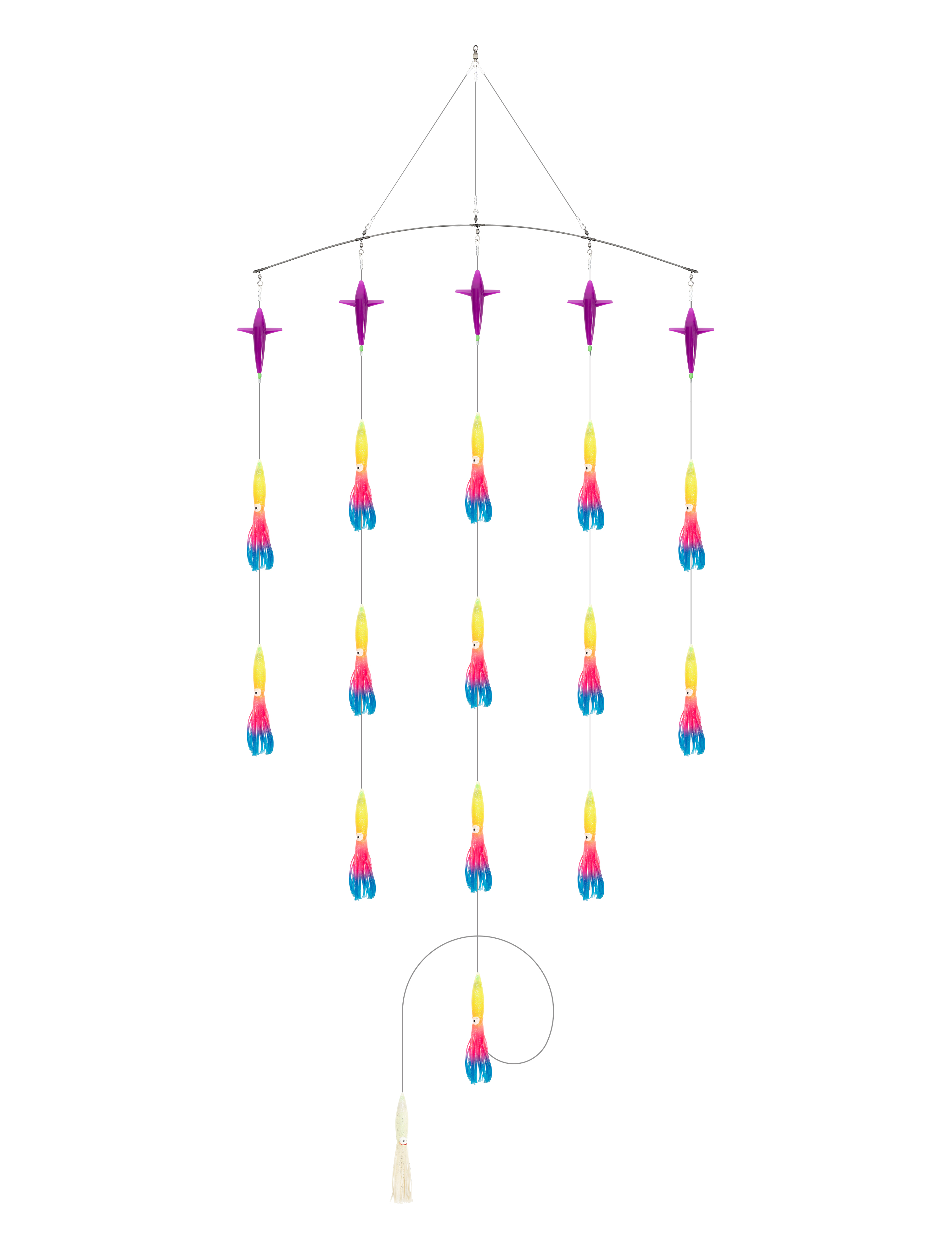 Green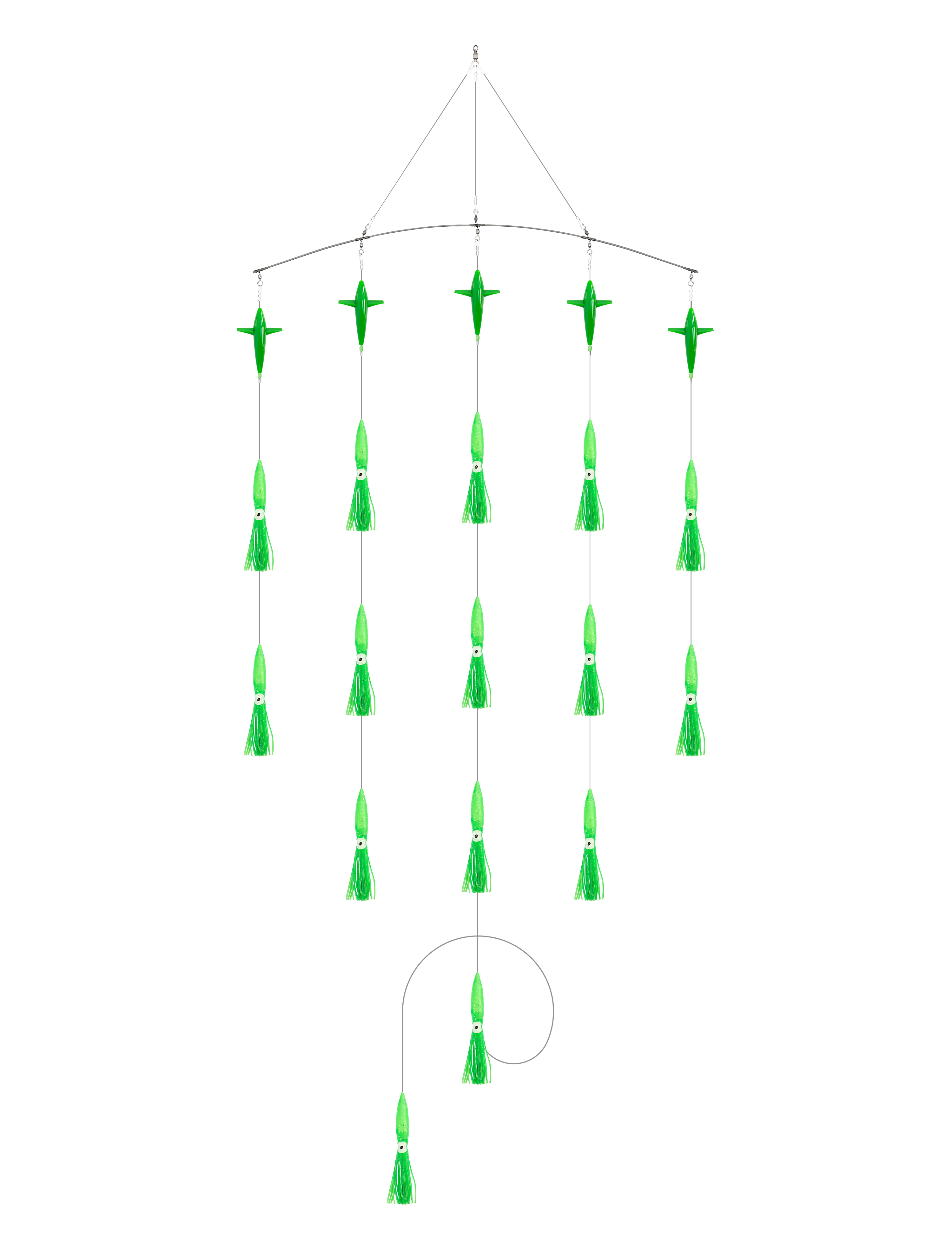 View attachment 11.png