Nov 18, 2011
310
24
Name

Alfredo
Boat

Float Tube
The somewhat long story...
Woke up at 2am picked up my brother and we were on our way by 3am. We arrived at the ramp at around 420am or so. Say our hello's and jump on John's boat and away we go. We found a spot that looked super fishy...um I mean sharky
. We are just getting ready to do our thing and next thing you know, the Navy is on the radio telling us to move. WTF we are like 2 miles from them. No problem, we pack up and move. John finds another decent looking spot and we're good to go.
This is what happens when you have a captain that knows what he's doing!
My rod was the first to go and was the shark cherry for myself as well as john's boat.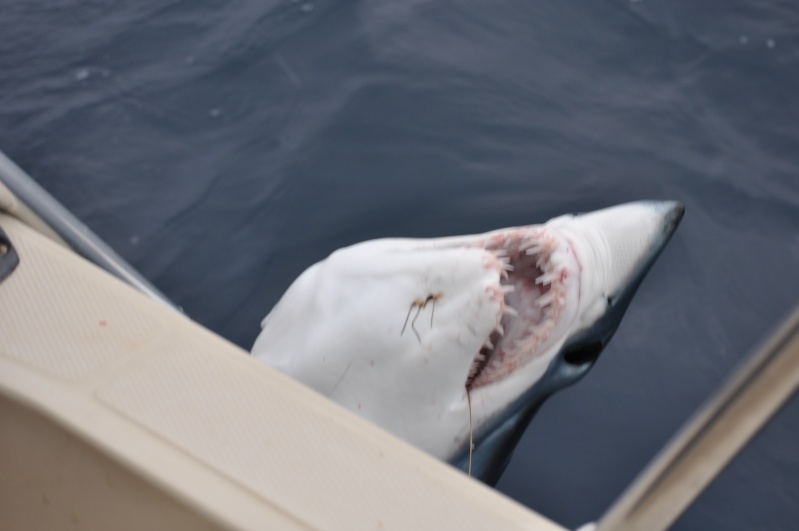 SHARK ON DECK ALL FLIP FLOP WEARERS BEWARE
Same flip flop wearing maniac getting the hook back :?:
Not even five minutes later John is hooked up and his hits the deck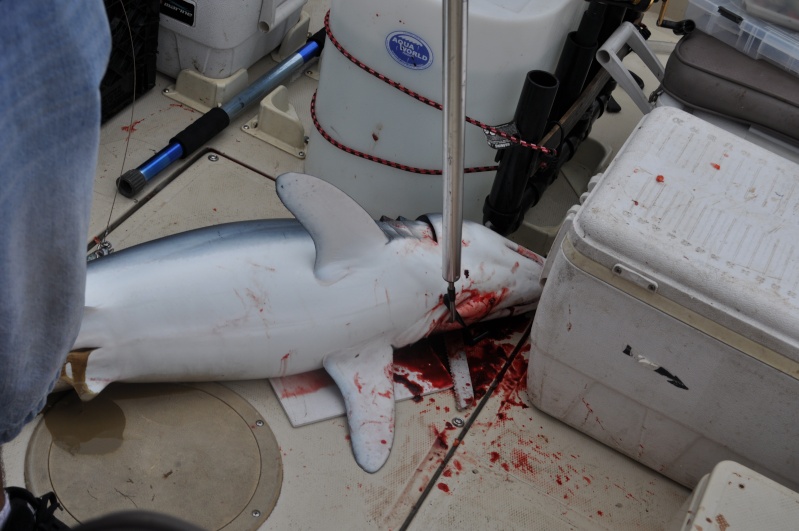 Here they are side by side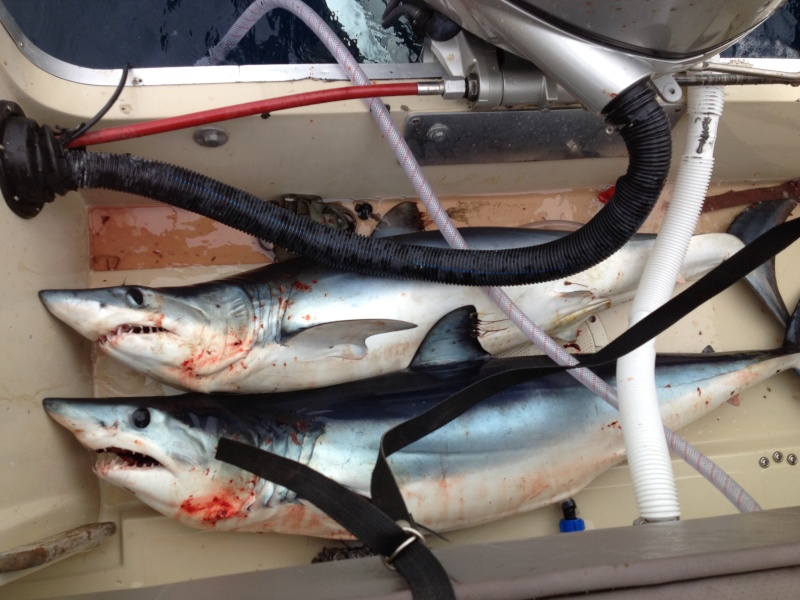 John...No...what are you doing... don't put that there...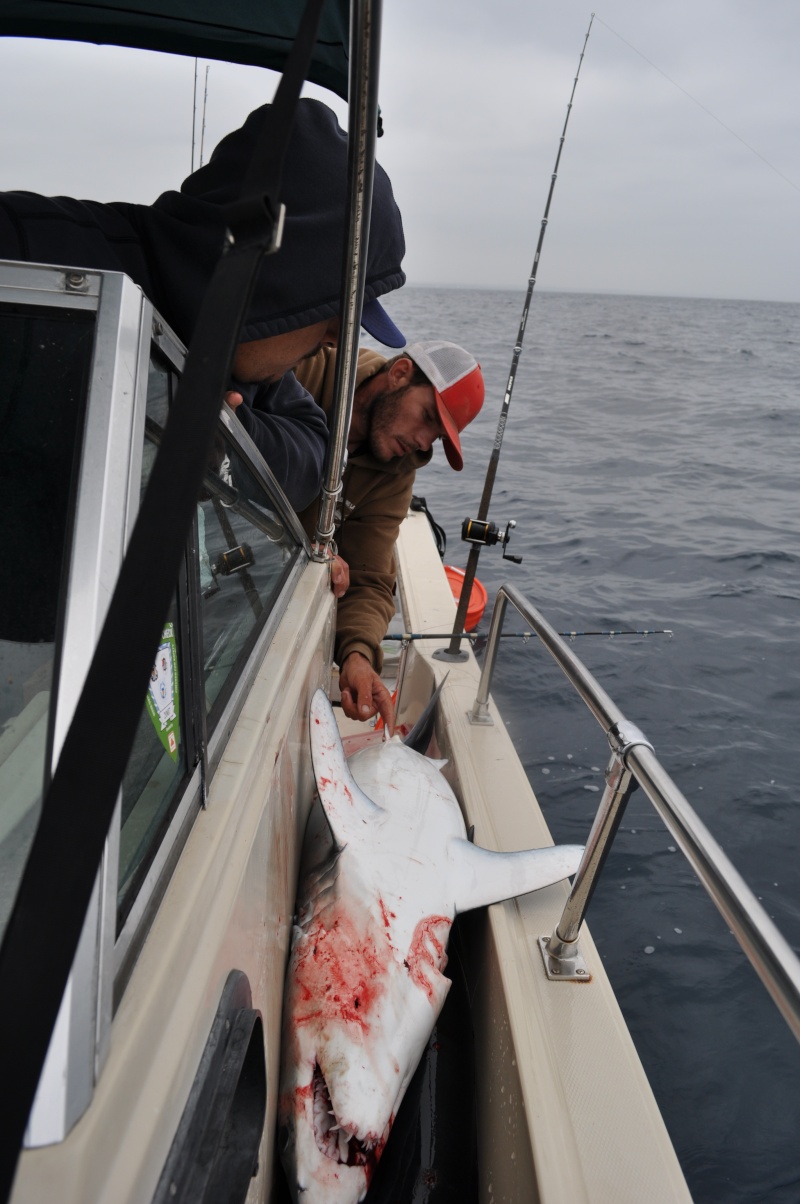 I told you he wasn't dead yet :lol!: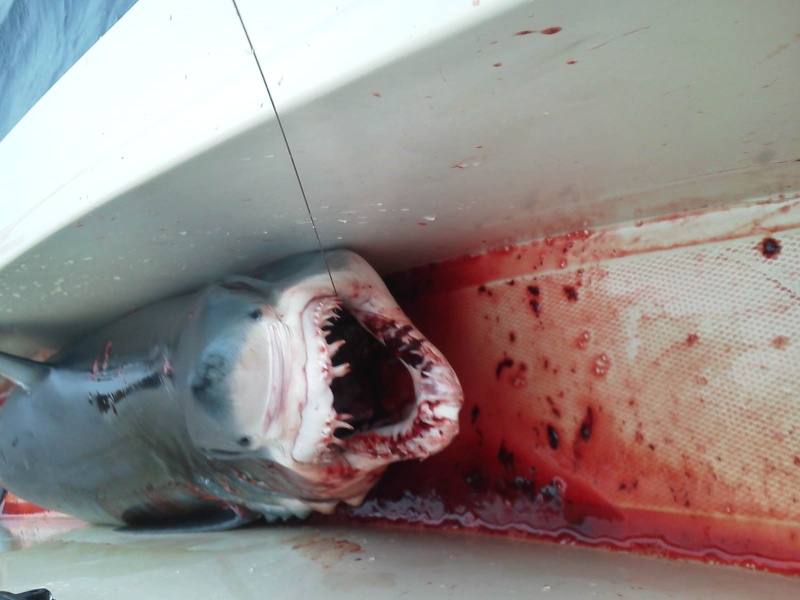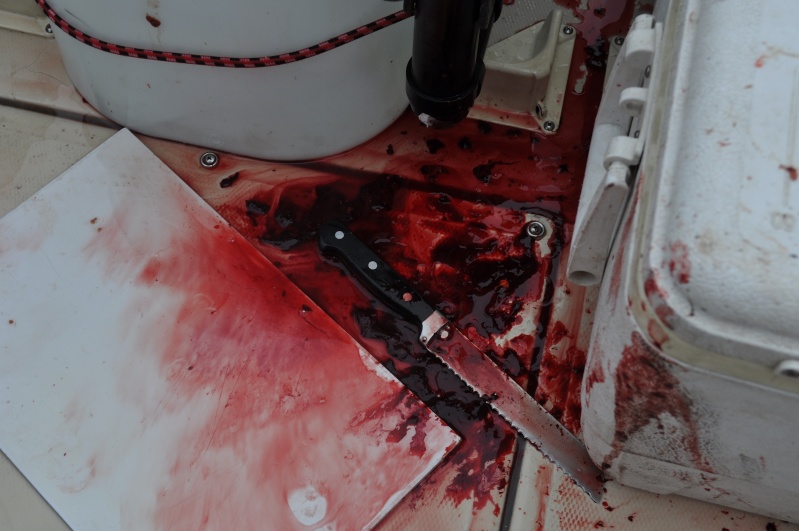 Even my brother was able to get in on the shark action with a shark for beginners
. Since he's not much of a fisherman we had to make sure it was safe for him to land one without getting bit :lol!: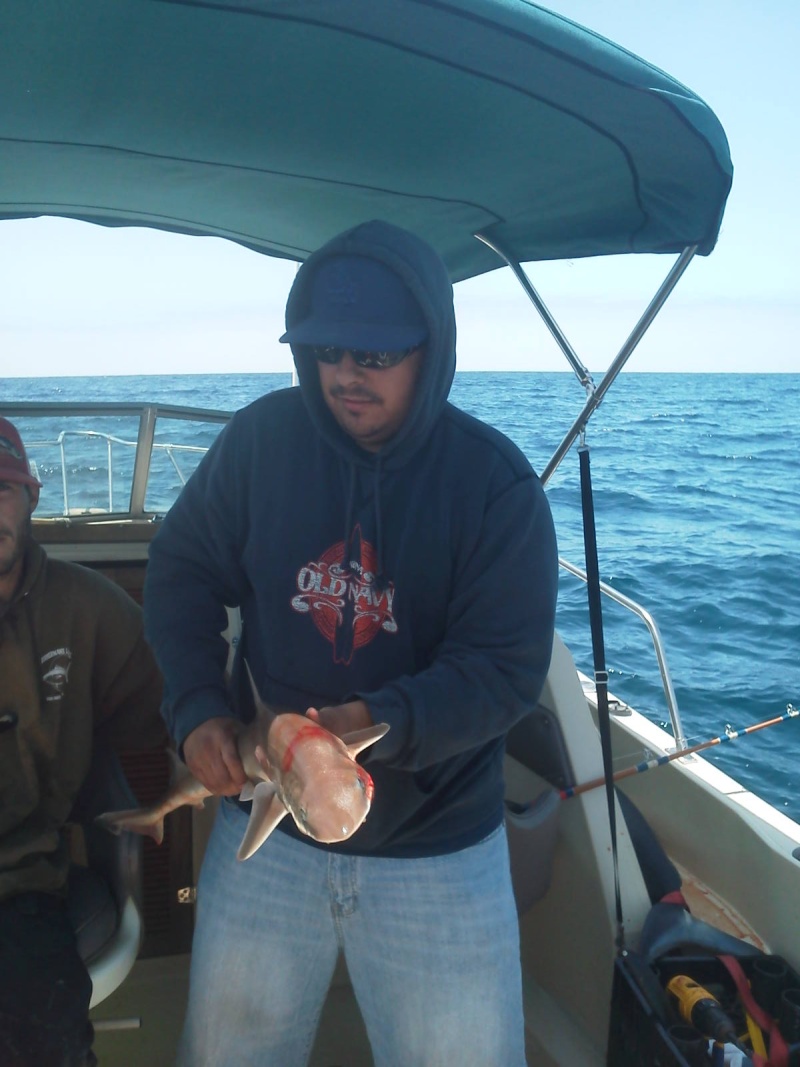 Both sharks side by side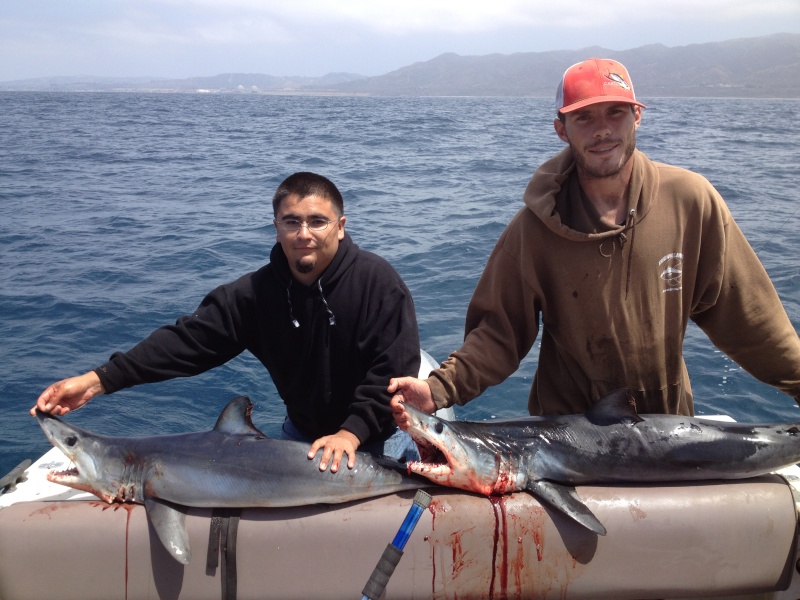 My brother and I holding up my shark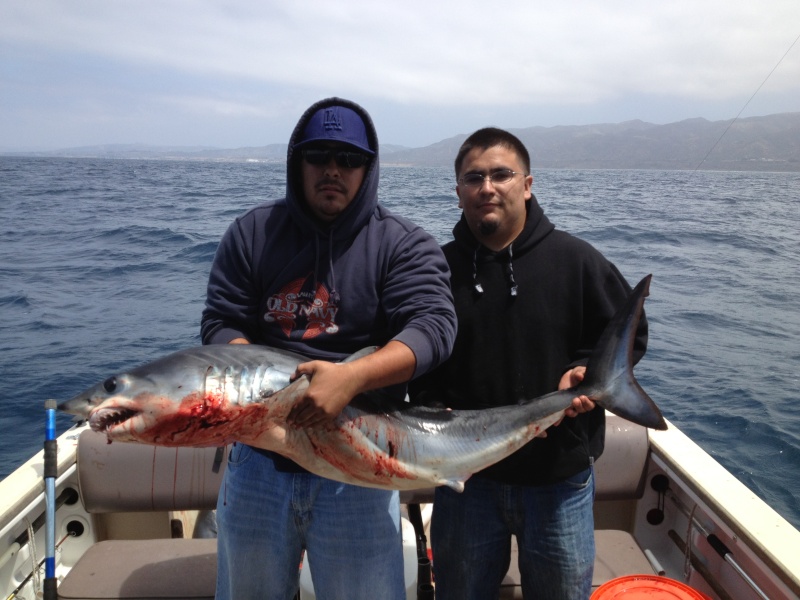 We even got to see a sweet military hover craft. Those things are fast and LOUD, even from miles away.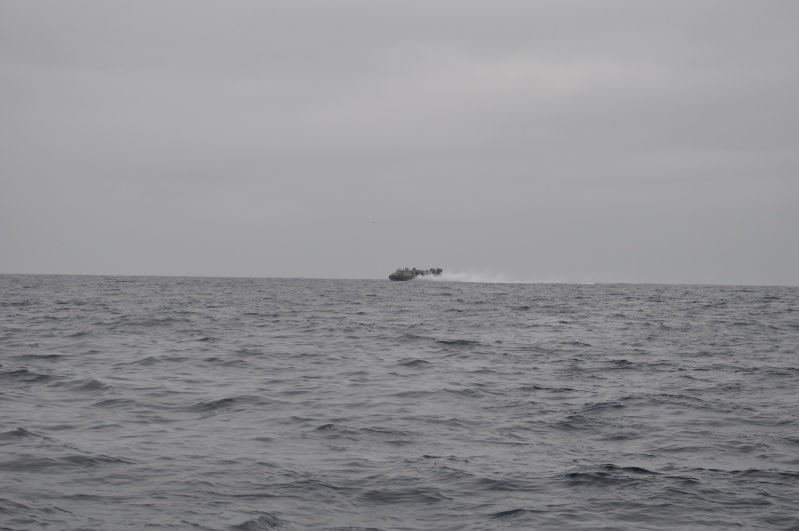 Yummy... I can't wait to tear into shark for my first time!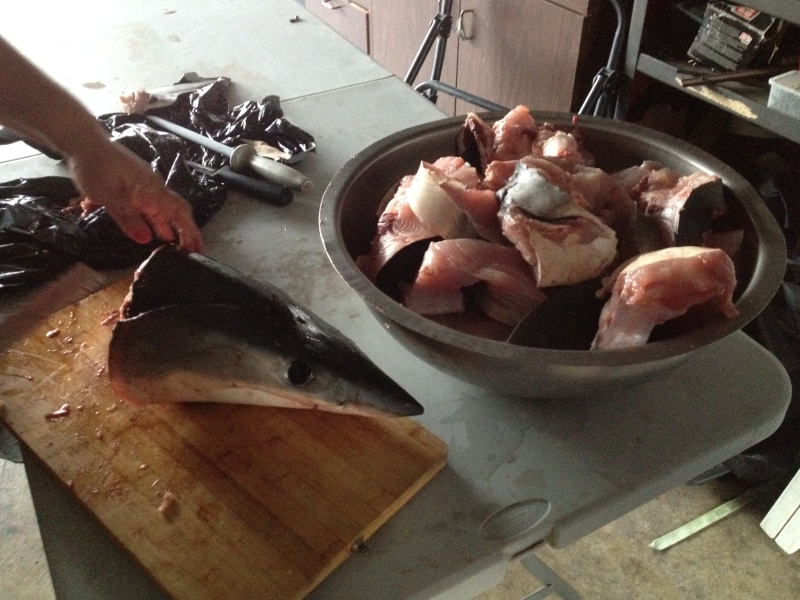 Once again, thanks John for the invite. It was a sweet first time on your boat.