I am selling this on behalf of the family of Tony Park (Ful-rac) who recently passed, all proceeds from the sale of these items will be forwarded to his mom. Tony and his dad passed Memorial Day weekend, sadly his mom had the arduous task of having to bury her husband and son the same day.
VP545 vacuum chamber
Purchased just a few months ago
Used once
located in Fontana
Price: $2100 (updated 11/16/21)
the machine is on wheels but it does weigh over 300 pounds so loading it onto a truck bed will not be easy, you may need a trailer with a ramp on it to move it.
The VacMaster VP545 chamber vacuum packaging machine is ideal for vacuum packaging liquids and liquid rich foods, sucking air out of the entire chamber when sealing, not just the bag itself. By doing so, the air pressure is equalized both inside and outside the bag, keeping liquids in and...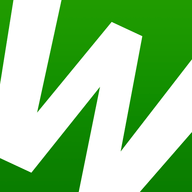 www.webstaurantstore.com