Those who want to escape the shopping, sales and holiday bargains, fishing at Land's End is on fire! A lot of nice-size tuna, some 200+ pounds; incredible wide-open action for striped marlin, not seen like this for many years on the Pacific Banks. And conditions couldn't be nicer with calm winds.
All the way from Mag Bay, to Finger and Golden Gate Banks, more than 20 marlin per charter was reported. Also, at Mag Bay, it was reported 6 of the biggest snook/robalo seen recently were caught and 6 were lost.
Even with the North Winds, dorado up to 20-pounds, along with roosterfish, cabrilla and pargo are providing action at Loreto.
All-in-all, it's a great time to escape to Baja for a pre-holiday fishing trip.
That Baja Guy
Que Pasa

Finally, the day has come to choose a winner for our 40th Anniversary Giveaway which began earlier this year. In order to enter the Giveaway, the anglers needed to submit their story and photo from their best day's fishing with the Pisces Fleet. The prize: A day of fishing aboard the BRAND NEW 2018, 37-foot Viking Billfish — the only one of its kind available for charter on the whole Northwestern USA, CANADA AND MEXICO, plus round-trip airfare and luxury accommodations at the "Harmony Apartment" right on Medano Beach included.
http://www.piscessportfishing.com/news/news/pisces-40th-anniversary-winner-announced
Tijuana Bull Ring
Rockfish is the "name of the game" for most anglers right now — a mix of reds, flags, tree fish, Johnny bass and other assorted rockfish plus some sheepshead and whitefish.
The kelp line is seeing a slow-to-fair at best bass bite along with some short 'barries' and mackerel.
Coronado Islands
Best fishing is still down around the Rockpile. The actual zone is not the pile proper but rather just a bit E and SE in a hard bottom area.  The bite is a little deep from 25- to 32-fathoms and they are showing best in the bottom third of the water column.
The bite continues to be mainly on the larger yoyo iron.
A 6xjr will work but not nearly as well as the bigger jigs. You need the full-size salas, 6X or 7X, or the Tady 4/0. For the dropper loop the boats are saying to bring 10- to 12-oz. torpedo's for fishing the sardine.
Still plenty of bonito around. Most are in the 5- to 8-pound class but there are a few topping the 10-to 12-pound mark and they are eager to jump on a trolled feather or Rapala.
They are often found on top of the yellows and are also spread out all around the Islands proper. …fishdope.com
Offshore
Border / 226-302
The 302 area is producing some skipjack and kelp paddy yellowtail are still around…fishdope.com
Ensenada

For the hardcore there are some smaller yellowfin along with skipjack and bonito…Mara's Sportfishing
Castro's Camp
The fishing at Castro's was incredible!!!
Four pangas, 15 guys, 5 coolers stuffed with fish!
The tidal co-efficient was small so I can imagine on a large swing what it would be like.
Every bottom critter you can imagine – sheepshead, red rockcod, large coppers, sculpin but no lingcod — could be found. One bonito and a barracuda were taken on the troll.
We had a lot of rookies on the boats, but it didn't matter to skippers; they still put you right on the fish. We did not fish in deep water; our first stops were in 80- to 100-feet. At that depth we had a steady pick of nice fish.
We moved to 120- to 160-feet and had better success.
It was a lot of fun on my Lexa 300 Phoenix rod with 50# braid short 40# top shot.
Fish fight all the way up and the sculpin are hot! Beware: my partner got stung.
Fish cleaning bags and ice are not included, and it is $20 a cooler to clean your fish.
Do not book the rooms at Castro's; stay at Coyote Cal's. We stayed at Coyote Cal's which was nice, and you can use your credit card. They have a nice bar and restaurant there.
After fishing I checked one of the rooms out at Castro's and it smells like mold – bad: dusty and dirty.
Also, very important: I cannot stress enough … bring excess cash! Castro's takes only cash and after Ensenada there are no services that will take credit cards fill your gas. Tank up and stash some cash!
All-in-all, this was a great experience!!!!
Dodging Baja racers was also fun. …Capt Brian
https://www.bdoutdoors.com/forums/threads/castros-camp-info.695496/
San Quintin
K&M Sportfishing is family-owned and operated. Everyone works/helps. The wives get up at 4 a.m. and make lunches, wash boats, back trailers down; they run back and get the deck brush or bait scoop that we forgot! Even the grandkids help — catching the leftover bait in the tank.
The boys/skippers day starts by humping 15-gallon fuel drums up onto trailered boats — mouth full of gas is standard. Then they fish from dusk to dawn, clean fish, wash boats, and repeat. …But after the work is done, we play!
Bahía Asunción
Good day…yellowtail ready for the smoker…Shari Bondy
Mark Mizak arrived a few days earlier than the rest and we were able to spend a couple days offshore in search of some exotics like tuna and wahoo. Unfortunately, it looks like the season is over for them, but we did have a day of yellowtail fishing that was the best of my life.
The two of us boated over 25 yellowtail in one morning and except for maybe 4 fish, they were all quality sized between 18 and 30-pounds. Yesterday was another epic day for all who fished — another 30-fish day for the three of us. Probably 90% of our fish have been released, and those that died in the fight were given to local folks, usually before we even get back to my place …Ross Zoerhof
La Bocana
La Bocana provided amazing fishing recently.
This group went down for a 7-day trip with 5 days of fishing this time using all four of La Bocana's sports fishing pangas. Sunday was the most exciting day with two pangas scoring three nice wahoo. All pangas caught grouper, yellowtail and hundreds of calico in an area we like to call Calico Jurassic Park at La Bocana.
Monday was a windy day, so the guys stayed close to shore to avoid getting blown out. Fish with light gear, one panga headed into the estuary for the smaller fish there. Each angler counted over 100 fish either brought on board or released for another day.
The other pangas fished the inshore area and brought in grouper, sierra, yellowtail and calico galore! Tuesday was less windy so some pangas headed back out to the offshore and were not so lucky with the wahoo but did bring in some nice yellowtail and dorado.
Another panga headed North a bit and caught some nice-size yellowtail and dorado. This panga saw some very large wahoo in that area but the wahoo were not interested in their lures. Jim Williams, a retired commercial fisherman said he had never seen wahoo swim up so close to shore.
Wednesday was an inshore day for all pangas. It was mainly a calico, grouper and yellowtail day. Calico Jurassic Park provided lots of aggressive calico for these fishermen. Thursday was an offshore day for everyone. It was clear to all that the wahoo were not going to give them a second serving of the first day. All-in-all, everyone enjoyed their fishing vacation at La Bocana. Baja Fishing Convoy's Orchid Martinez-Guevara is the official U.S. representative for La Bocana Adventures.
Bahia de Los Angeles

Just got home from what is to be the first annual trailer boat fishing trip to Baja. We had good weather and a great time. We learned a lot on this trip as far as travel, camps, fishing and weather. Met some really nice people and can't wait to go back! …Jordan
https://www.bdoutdoors.com/forums/threads/1st-annual-baja-trailer-boat-trip-a-success.704521/
Loreto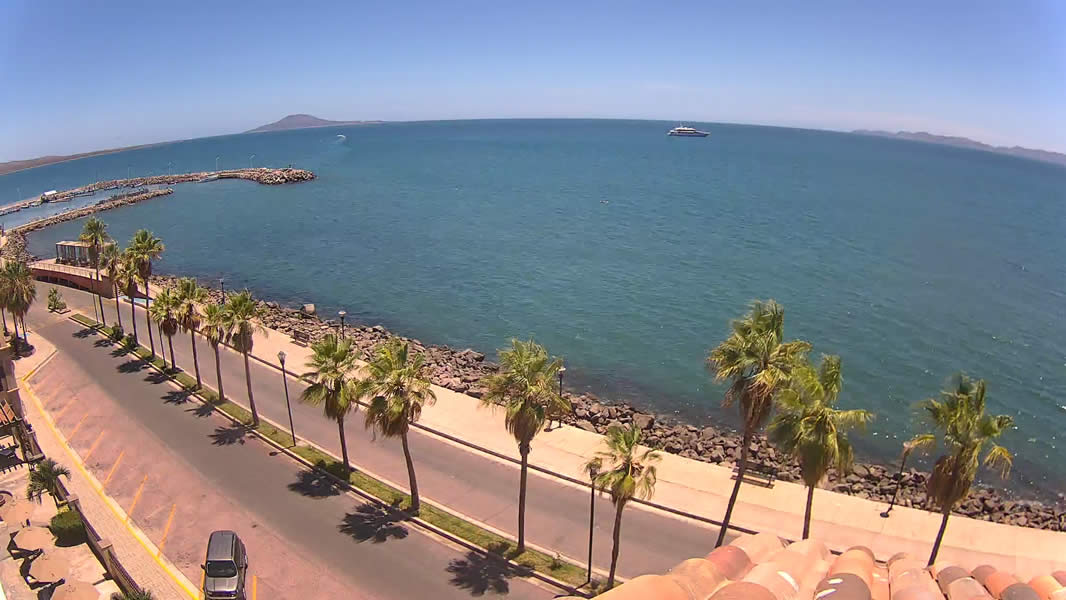 Two good mixes this week with one being an updated version of the autumn weather. The second was a continuation of the good fishing scene.
Fishing continues to put dorado on the fillet table with many of the fish close to 20-pounds.
Ever since the season started 98% of the dorado were dodos, some as short as 12-inches. They must be hanging in the area to grow big on our bumper crop of sardina and now the results of 6 months of chewing is showing.
Roosterfish are chewing baits in front of the marina as the sun comes up and a second session has been happening farther up the coast in
the middle of the afternoon.
Cabrilla and snapper are hitting consistently in the shallow water rock piles around Coronado and a few spots on the north side of Carmen Island.
As far as the weather goes, we had our autumn rainy season Thursday with some intermittent sprinkles; Friday was back to sunny and 75-degrees.
A couple fresh off a week-long kayak trip that taught them just about all you would want to know about catching triggerfish tied into dorado, cabrilla and roosterfish with Captain Indalacio…Rick Hill
Baja Developers Unveil Marina Puerto Escondido
Marina Puerto Escondido now accommodates mega-yachts to over 200-feet, with power pedestals fitted with 50 amps, 100 amps, single or three-phase service with 480V outlets available for larger boats.
The marina also has a fuel station for vehicles and boats with both gasoline and diesel, free pump-out at the fuel dock and amenities such as concierge services, a rooftop pool, a supermarket and a pizza restaurant.
https://www.bdoutdoors.com/baja-developers-unveil-marina-puerto-escondido/
Today was the last day of tuna season and there couldn't have been a better way to end it. My dad came out fishing with us and put the screws to a few nice-grade yellowfin tuna. I grew up fishing with my dad, Jay Yadon, Sr. on his 24-foot skipjack and all these years later, he still has it…Jay Yadon, Cast N Reel – Outpost Charters
Magdalena Bay
This has been an epic trip. Today we caught 6 of the biggest snook/robalo I have ever seen!
We also lost 6 and caught several nice pargo. We tried for the big grouper in the late afternoon, but had trouble finding tuna or bonito to use for bait…John Fitzgerald with Juan Cook
La Paz

MEXICAN MINUTE LA PAZ FISHING REPORT from Tailhunter Sportfishing for Nov. 11-25, 2018

Whale sharks back in La Paz Bay…
https://bajaadventureco.com/
East Cape
Puerto Los Cabos
Overall the fishing was more scattered. On the Pacific banks there was incredible wide-open action for striped marlin, not seen like this for many years. All the way from Mag Bay, to Finger and Golden Gate Banks, more than 20 marlin per charter was reported. Fleets from Puerto Los Cabos Marina were mainly fishing the grounds from the Gordo Banks, to Iman and San Luis, as far north as Vinorama. These areas were producing yellowfin tuna, dorado and wahoo.
The tuna action was less productive; north winds made drift fishing even more challenging, being swept off the spot so fast and then having to reset. Full moon period also never seems to help the yellowfin tuna action, though tuna were still being caught every day, but more like a one, two or three per boat average. Sizes ranging from small footballs, to 40- to 80-pounds and there were also two yellowfin tuna over 200-pounds landed this week — one a 208-pounder and the other 247-pounds.
Wahoo were biting from Iman to Vinorama. The best odds for enticing strikes were slow-trolled bait, such as caballito and chihuil; some 'hoo were also taken on higher-speed trolling lures, where sizes ranged from 10- to 40-pounds. No huge numbers, but some more fortunate anglers landed as many as four or five wahoo, other anglers lost that many strikes without landing one. That is how wahoo fishing can go.
Early in the week we saw more dorado action. Later in the morning just south of Punta Gorda, this is where bait schools were attracting hungry schools of dorado. Boats arriving on this scene were quickly able to limit out on nice-quality fish as large as 20-pounds.
Surprisingly roosterfish were still roaming the shoreline, though most were smaller juvenile fish; fun sport on light tackle but please remember always catch and carefully release these game fish. We heard of at least one snook being landed off the beach in front of Marriott Resort.
Very little bottom action this week as winds and currents made this tough. There were plenty of triggerfish on the Iman Banks and it made it tough to battle through these in order to have a chance at the finicky tuna…Eric Brictson, Gordo Banks Pangas
Cabo San Lucas
Fishing in Cabo has been on fire. Conditions have been good with calm winds and an approaching full moon.
Our boat has managed to get on a lot of tuna with some nice grade up to 200-pounds mixed in.
When you find the right school, they are eating everything — bait, yummy flyer and lures. …Ryan
https://www.bdoutdoors.com/forums/threads/cabo-san-lucas-report-tuna-wahoo.704310/
This past week – the annual Los Cabos Big Game Charter Boat Classic was a fun tournament for many first time and recreational anglers, with free entry to those who chartered a boat from a local fleet. There were some nice tuna, wahoo, and dorado turned in daily along with plenty of photos of released striped marlin.
The striped marlin fishing continues to improve overall, with fishing on the Pacific side continuing to be productive, along with some unusually seasonal catches of sailfish, blue marlin, and a few blacks showing up. The fleets reported exceptional counts of striped marlin. The yellowfin were cooperative this past week mostly showing in the 20- o 25-mile range to the south and southwest. The key is to find the pods of porpoise and you will find the tuna — most averaging in the 25- to 30-pound range but some big fish in the mid-200 range reported. The dorado fishing stayed solid with mostly mid-size fish showing. Wahoo are coming into their peak season and were running mostly in the 15- to 40-pound range on fast-trolled Rapalas and skirted lead heads.
Inshore fishing has continued to produce nice catches of smaller dorado and schools of skipjack with the Sierra starting to show as well. Roosterfish are showing in the surf from Solmar around the point at the Lighthouse.

Gold with a "Filoso." Filosos will be available again in January. … Stephen Jansen
Cabo Climate: The third week of the month started with very pleasant weather and mostly sunny- to partly-cloudy skies, and with average daytime temps in the upper mid 80s; evenings in the low 70s. The second-week outlook is for slightly cooling temperatures with daytime temps in the upper-70s and low-80s and evenings in the low-60s. The good news is there is no rain forecast through the first week of December. Winds are expected in the gentle 7- to 8-mph range through early December. Humidity is expected to run in the mid-50s to 60s range into early December.
Sea Conditions: Seas have been relatively calm in the mornings throughout the area with some swells showing up in the afternoons. Forecast is for more of the same with winds in the 7- to 8-mph range shifting from the South and SE to the West and WNW. Sea temps are running from 78- to 81 degrees (Pacific) to 79- to 81-degrees around the inside corner to the Gordas. There are reports of a plume of warmer water running from the Golden Gate down to the San Jamie and this has been very productive.
Best Fishing Areas: The hot spots seem to be shifting to the west and north. Good counts of marlin are showing up around Cabo Falso and the Lighthouse and out to the San Jamie and Golden Gate Banks. Sailfish and striped marlin counts are good from the Lighthouse north along Migrino and the quality dorado seem to have moved north on the Pacific side along Migrino as well. The yellowfin are being found from 15- to 25-miles out from the Herradura west to the San Jamie Bank. For those willing to make the longer 50-mile run, the Finger Bank has started producing double-digit striped marlin counts with a few boats reporting over 20 fish per day. Traffic is light up there competing for increasing numbers of migrating striped marlin.
Best Bait & Lures: Feathers and cedar plugs were the favorite for the tuna with trolled smoke trail lures the favorite for the blue and black marlin. Live bait tossed to tailing stripers was also successful. Soaking live bait around the Finger Bank produced successful multiple striper counts.
Bait Supply: Live bait is available at the $3.00 per bait upon exit from the harbor. With recent tournament action and an increase in seasonal traffic, quality live bait has become scarce at times.
First cast for Tony testing out the new "Cabosurfcaster Elite" rod! Guess what's on his Christmas list…??
@Tony Araiza
Mainland Mexico
San Carlos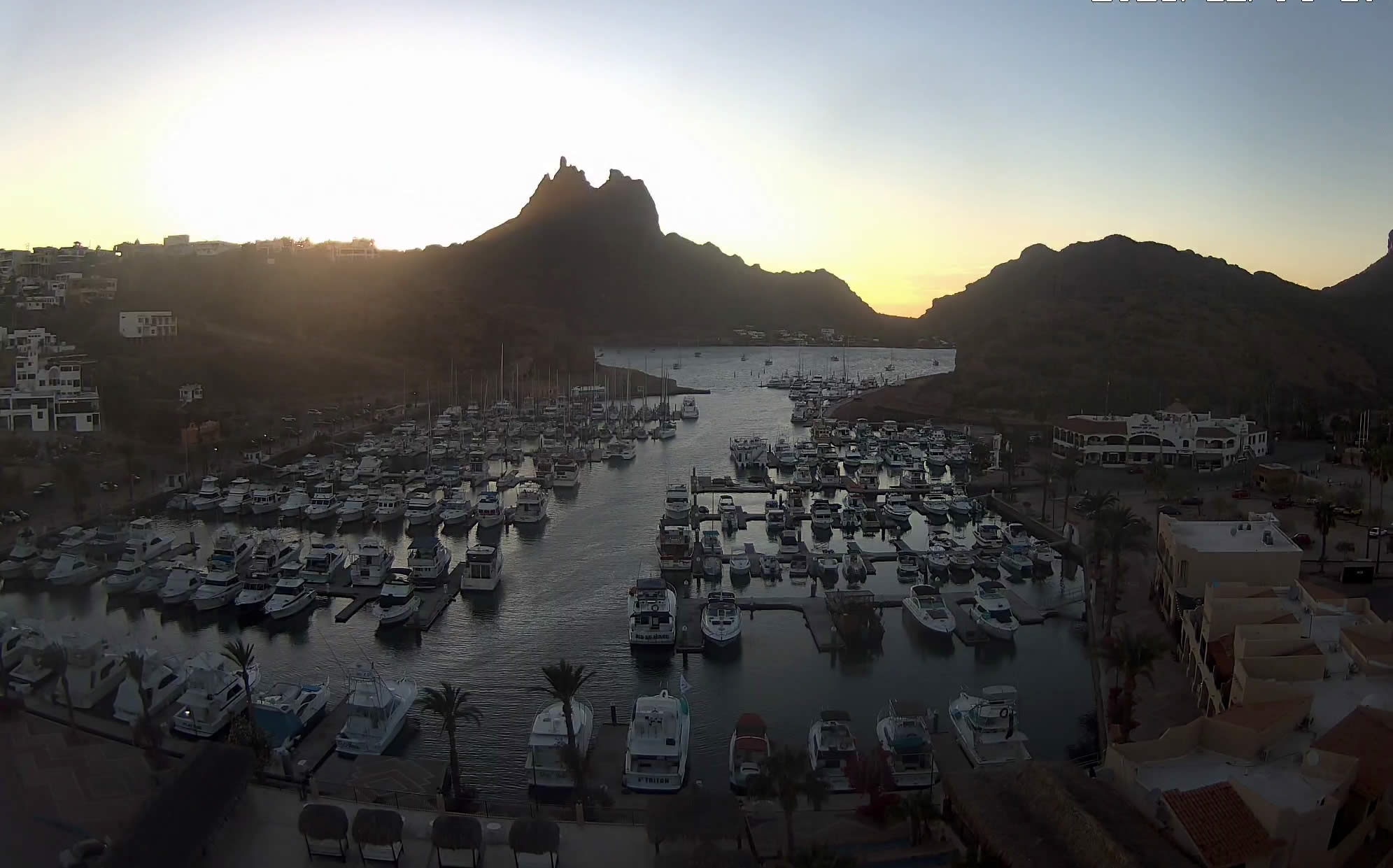 That Baja Guy – Gary Graham