Early bluefin catches off Colonet aboard two Sportboats: Pacific Queen, 2 weighing 100 and one at 60-pounds along with the Tomahawk adding a 120 and 70-pounder this week.  Fired up the fleet. While visitors and locals at San Quintin scored good yellowtail action and limits of bottom fish.
At the other end of the Baja Peninsula the striped marlin shook of the cold spell and began biting. Producing double digit releases for boats targeting them.
*If you don't see a location, it is because we did not receive a report this week.
Que Pasa
THE FACES BEHIND THE  SPORTFISHING INDUSTRY
This image shows the number of people it takes for one Sportfishing Charter boat to go out fishing on one day. 58 people depend directly from one boat that goes out sportfishing.
NO to the initiative to modify ARTICLE 68 of the Federal law of sustainable fishing and acuacultura for the commercial fishing of Dorado
The Pisces Sport Fishing fleet joins the Cabeños fishermen to protest the commercialization of the Dorado in Mexico. On December 17, 2019, more than 115 boats participated in the protest.
If you want to see more about the importance of protecting El Dorado, watch the "Gold of Cortez" Video, where the founder of Pisces, Marco Ehrenberg, shares his opinion on the subject of why dorado are in danger.  View the "Gold of Cortez" Video here in Spanish: https://www.facebook.com/piscessportfishingfleet/videos/3187498357933305/
Tijuana Bull Ring

The reports of the fish being caught were the same wintertime reports as in the past – sand bass, sculpin, blacksmith, and for those who were very lucky, a legal-size halibut. Anglers are catching the bass and sculpin on lead head and squid combo, and plastics. The blacksmith were being caught on small pieces of squid and a tiny hook…fishdope.com
South 9 / Coronado Islands

Yellowtail fishing around the Islands has been very slow, but there are some three to seven-pound bonito around if you want those.
The water is clean and hovering right at 60 degrees.
The rockfish bite remains good and is what most anglers are turning to because of the slow yellowtail fishing.
The fishing for red rockfish, reds, and chucklehead has been excellent along with fair numbers of whitefish, some sheepshead, and a few large lingcod.
Sardine and squid are both working fine, though a live mackerel would be a better choice for targeting the bigger reds and lingcod.
Be sure to fill out your DFG/customs declarations forms to legally bring rockfish back into the U.S., where these species are currently closed to fishing. Please note – even with these forms filled, you're still not allowed to bring cow-cod or any other "no possession at any time" species back across the border… fishdope.com
371 / 425-101 / Upper Hidden Bank
We had a contact out in this area today, and he found a mixed grade of bluefin between the 371-425 and even down closer to the Upper Hidden Bank. Though the bluefin were in small schools scattered over a several mile area, they did not bite well. They followed the poppers and surface iron, but, they did not want to chew on them. Our contact thought that if he had sardine or flying fish, he might have scored… fishdope.com
Ensenada
Colonet
Some exciting news: The yellowtail fishing was slow once again, BUT the
Pacific Queen and the Tomahawk decided to wander around out west and northwest of the High Spot and found some bluefin tuna willing to bite. On the Queen, one bluefin went 100-pounds, and another one they caught weighed in at 60-pounds. On the Tomahawk, one weighed at 120 and one at 70-pounds.
All the boats that ventured down loaded up with full limits of quality reds and good numbers of lingcod, which could get a few more boats interested.  If so, they should be sure to bring tuna gear along with a yoyo rod and rockfish gear.
Due to the extreme long distance – roughly 115 miles – we strongly recommend taking one of the big sport boats out of San Diego and Mission Bay.…fishdope.com
San Quintin
On Feb. 18, 19, 20, and 21, 2020, we were out fishing with my friend Pat McDonell and IGFA Representative Chris Wheaton, who holds over 40 line-class world records. Pat and Chris are FishAholics, and needless to say, we had a fine time on the water. Wide-open mini macks for bait – lingcod and reds love those mini macks!
On February 20 and 21, I fished with my friend Rick Jensen, and sportfishing financial John Alderman; we had socked-in, solid fog! Visibility in some areas was less than 100 feet.  John caught our yellowtail, one was a nice 20-plus pounder, but after that, the 'tails vanished. Then we went deep-dropping for lings and reds and got easy limits on both.  We had a blast even though the weather was cool.
This will be my last report from San Quintin as I'll be heading for Gonzaga Bay in a few days.  I'll post from there on the internet…Captain Juan Cook…fishonnn&onnn.
Laguna Ojo de Liebre near Guerrero Negro.
Even though it was a blustery day on Laguna Ojo de Liebre, the whales still wanted to play with us, and they worked hard to reach us!…Shari Bondy, Whale Magic Ours, Shari Bondi
Loreto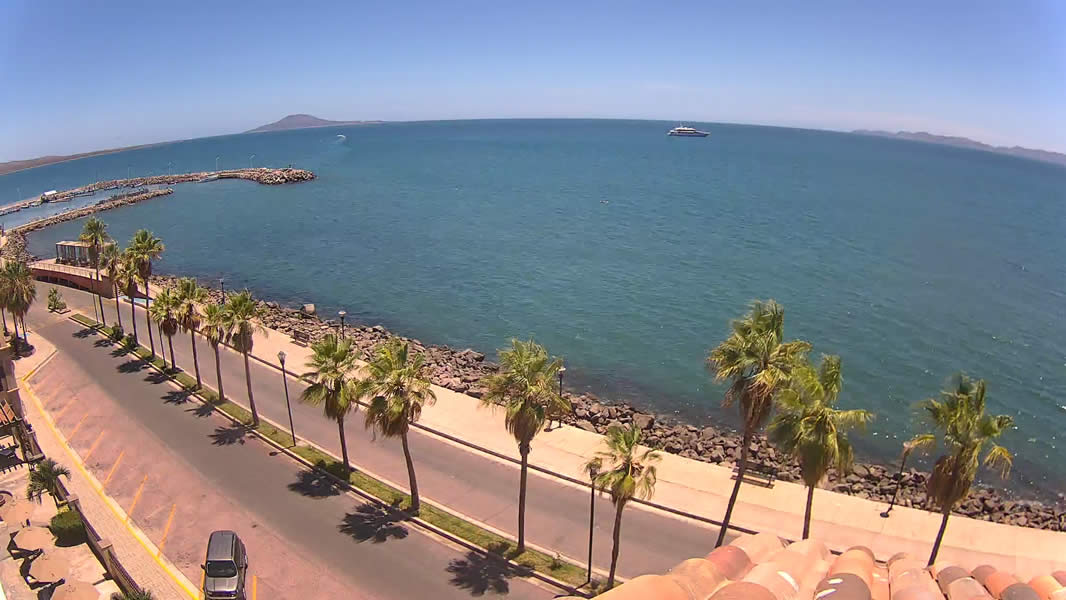 Great weather in Loreto this week, including a few days at the 80-degree mark. However, the forecast is for some major wind in the week ahead!
Yellowtail action has been fair with fish in the 15- to 20-pound range; assorted cabrilla have been found in a few spots on the outside of Carmen Island's Punta Lobo. Closer in among the rocks, fly-lining with sardina has been the ticket for the cabrilla.
Smaller yellowtail continue to bite from Coronado's "Lagrima" south to La Cholla, although no big bite so far. The larger yellowtail aren't due until the middle of March if history repeats itself this season. Pinto bass and snapper are easy joiners on the north side of Coronado.
Most of the tour business boats are hanging out with the blue whales down south by Danzante Island.
Our port captain "thumbed a ride" down south to get a firsthand look at how all the service providers are cooperating and conforming to the whale and boating rules. No drama surfaced, although life jackets are a must on the "zodiac" style boats…landlubber/tourists! Gotta' follow the rules so everyone stays happy!…Rick Hill, Pinchy Sportfishing
Our classic "Yellowtail Tournament" – April 16 to 18, 2020!
You cannot miss the excitement of these days filled with adrenaline and great fishing in Loreto.  Book the date and enjoy one of the best fishing tournaments in the region.
Reservations: 613-134-0350 reservations @ lamisionloreto.com
https://www.facebook.com/ClassicYellowtailTournament/?tn-str=k*F
La Paz       
MEXICAN MINUTE LA PAZ FISHING REPORT from Tailhunter Sportfishing for Week of Feb. 16-23, 2020
East Cape
On his first day ever of fishing in a boat, 14-year-old Gage was pumped that we got these nice #dorado along with a big skipjack and lots of needlefish. I think he is hooked! …Scorpion Sportfishing
Puerto Los Cabos
There were reports of pelagic red crab drifting in swarms to the surface, early in the week – a sporadic, unpredictable event, but this small crab always seems to attract schooling red snapper. Using these for bait over the high spots was a favorite this time of year; red snapper, locally named huachinango, range in size to over ten pounds, but average two to five pounds.
With the conditions improving, so did the chances of hooking into yellowfin tuna on the grounds from the Gordo Banks to Iman and San Luis Banks. Anglers were drift-fishing with strips of squid, as well as slow-trolling live caballito and they were hooking into tuna that averaged about 20 pounds, with several weighing 80 pounds or more.
Dorado action was more scattered, although, at times encountered in sizable schools and very near shore, some anglers
were more fortunate to find them, while others found none. Various baitfish seemed to work best, with sizes ranging up to 15 pounds. Still, some roosterfish and sierra were found near the shore as well – the best bite seemed to be very early, then it quickly slacked off throughout the morning.
A couple of wahoo were reported on the grounds north of Punta Gorda, and with these warming currents, we should have more chances at these elusive gamefish.
Shallow water-rock structure action produced yellow snapper, pompano, cabrilla, triggerfish, and bonito.  No big numbers of any particular species, besides the red snapper bite while using red crab for bait over particular deeper high spots. We are patiently waiting for the seasonal migration of yellowtail to move in. So far, nothing is going on this time of year though things can change quickly – a lot can depend on ocean conditions.
The marlin bite was spread out anywhere from three to ten miles from shore, in the vicinity of Gordo Banks and north toward Desteladera, only a fish or two here or there, with no particular hot spot… Eric Brictson, Gordo Banks Pangas
Cabo San Lucas
Billfish 69%, Dorado 10%, Tuna 6%, Other 25%
This week's fishing in Cabo brought a hot marlin bite that hung around for three to four days. Again, the marlin showed up at the Old Lighthouse in good numbers and hit on live bait mostly. They ranged from an estimated 100 to 180-pounds. Some of them were also found around Migrino and Golden Gate. The other top-producing fish were sierra mackerel, with up to 10 or 20 caught per boat, along with other small game fish like red snapper, grouper, and sheepshead. There were some small roosterfish caught averaging between 8 to 10 pounds, and although dorado were few and far between, those caught were decent-sized weighing between 15 and 25 pounds, and they were found between Migrino and the old Lighthouse. Tuna numbers were also low, with only one notable tuna catch this week: Pisces 40' Chasin Tail landed a nice 60-pound yellowfin tuna at the Iman Bank, along with another 20-pounder and a red snapper. The total tuna catches this week (including skipjack tuna) numbered 12 fish.
LOCATION: Old Lighthouse, Migrino, Golden Gate.
WEATHER CONDITIONS: Colder weather into the weekend, with a cold front and some wind that came through. Overall good weather with lower air temperatures of around 70 to 75 F.
AVERAGE WATER TEMP:  69- 71 F.
BEST LURES:  Live and dead bait, chumming, cedar plugs.
Rebecca Ehrenberg, Pisces Sportfishing
Mainland Mexico
San Carlos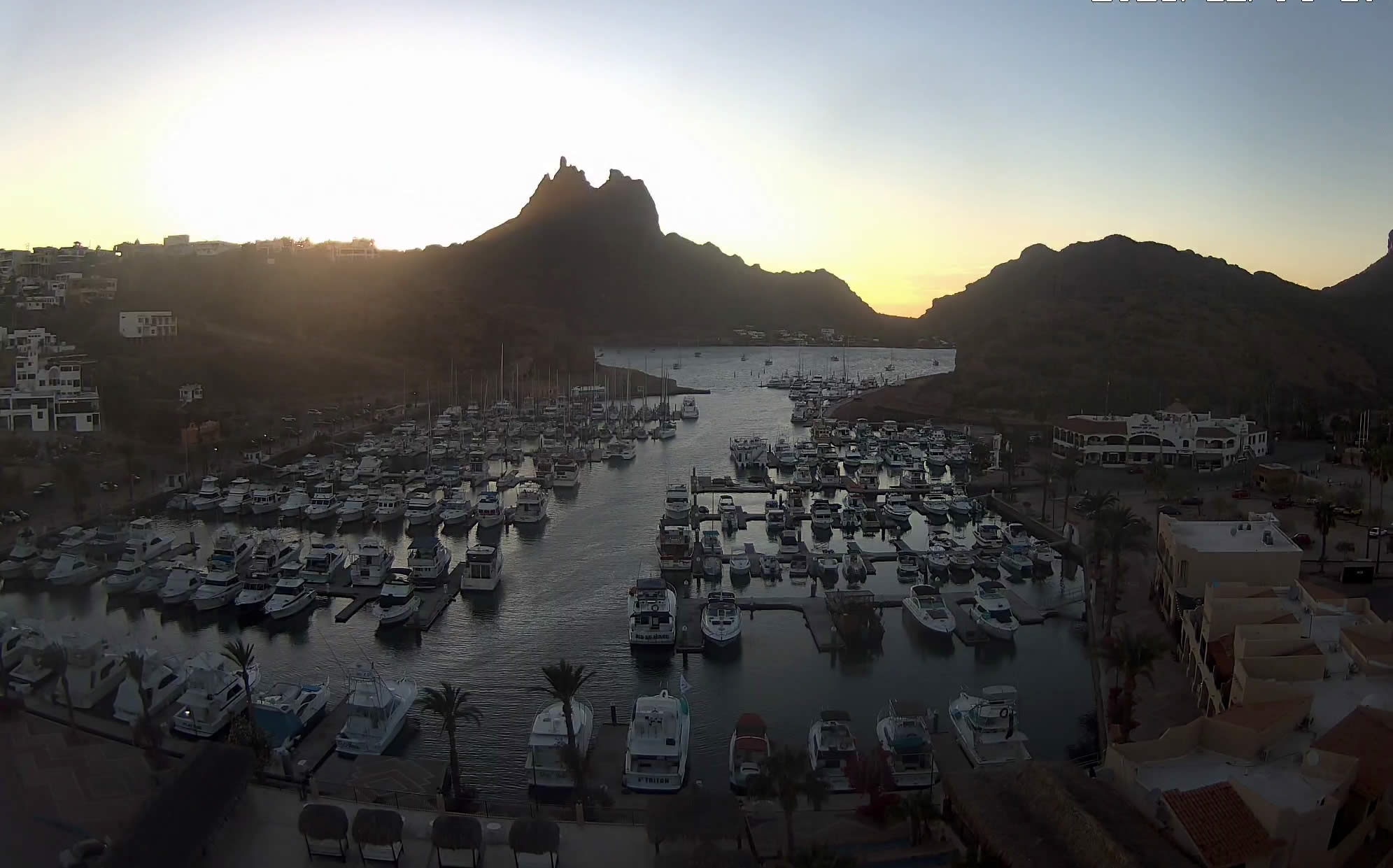 Costa Rica
Crocodile Bay Resort – Fish Report from Costa Rica
RESULTS of the second annual Pescadora Billfish Championship held at Quepos, Costa Rica, February 20th– 22nd, 2020.
https://www.bdoutdoors.com/pescadora-billfish-championship-quepos-costa-rica/
Guatemala

The Makaira struck gold on Mahi Monday|
 (305) 854-4665