My friend Captain JUAN Manuel Sarabia Mendivil with young deck hand Emiliano (son) found a lunker Baja white seabass out of Puerto San Carlos that created quite a stir. (See Mag Bay)
A rainy week in the north didn't dampen the fishing as local pangas in Ensenada scored offshore on bluefin. Signs of spring were in the air as yellows cooperate at BOLA and Loreto. Stripes and yellowfin dominated the catches at Los Cabos.
*If you don't see a location, it is because we did not receive a report this week.
Que Pasa
BAJA CALIFORNIA —  Baja California Secretary of Health Alonso Pérez Rico announced Tuesday the first two confirmed cases of coronavirus infection in the Mexican border state. Pérez said the two cases are both female patients from Mexicali, ages 54 and 58, who had recently traveled to the state of Washington in the United States.
Baja California bumped up its response to Phase 2, which includes canceling events and school closures.
In Baja California, officials have identified 54 suspected cases and ruled out 37 cases as of Tuesday evening. There remain 15 cases where officials are awaiting results. Of those, nine are in Tijuana, one is in Mexicali and five are in Ensenada.
Pérez urged the public to remain calm but continue taking preventative measures, such as social distancing and frequent hand washing.
Schools will be canceled across the state starting Wednesday, a few days earlier than the already scheduled shutdown set to begin Friday, he said.
The secretary, who is also a physician, recommended people avoid bars, restaurants, casinos and gyms to prevent further spread of the coronavirus.
Residents should try to avoid meetings and public places with more than 10 people in attendance, he said.
In Tijuana, state health officials denied assertions that the absence of confirmed local cases indicated they were not adequately testing residents. The agency pointed to testing locations in each city and phone numbers for concerned people to call for testing options.
SIMNSA, a Tijuana medical facility and health plan, has installed tents in the border region to screen the public for possible cases of the coronavirus and has thousands of rapid result testing kits, said its president, Frank Carrillo.
"We're very concerned about the virus here in Tijuana and we want to send a message to the San Diego community that we are taking proactive steps to prevent its spread," said Carrillo.
Carrillo said several of the screening checkpoints will be set up in the northbound pedestrian border crossings.
Border leaders have urged Baja California officials to take the pandemic more seriously. Gustavo de la Fuente, the executive director of the San Diego-Tijuana Smart Border Coalition, said drastic measures need to be taken on both sides of the border to prevent a bi-national public health crisis.
Tijuana Bull Ring
Not many boats are out fishing. Only heard of a couple of them fishing rockfish and whitefish in the Buoy#3 area and near the Bullring hard bottom.…fishdope.com
Coronado Islands / Rockpile
This is a late report from yesterday. The Liberty scored nine yellowtail on yoyo iron in the area around the Rockpile. All of them were off sonar marks in 150- to 175-feet of water.
Over-all, the boats have been finding yellowtail just about every day for a couple of weeks now, but getting them to bite has been a struggle. The boats doing best have a TON of bait to throw at them to get them interested, and even then, fishing has not been terrific. A lot of the schools just show no interest in biting anything with a hook in it. The main zone continues to be from SKR down to around the Pile with very little, if any, surface signal. It's all sonar fish from mid-water to the bottom in 150- to 200-feet of water. Rockfish are biting though, so there are fish to catch if the yellows fail to bite.
*** FYI ***
The San Diego has canceled all trips until March 28th due to the Coronavirus. It would not be a surprise if more boats don't follow suit.
Be sure to fill out your DFG/customs declarations forms to bring rockfish back into the U.S. legally. These species are currently closed to fishing. Please note – even with these forms filled, you're still not allowed to bring cow-cod or any other "no possession at any time" species back across the border… fishdope.com
Banda Bank / Peanut Bank / Sausage Bank (230) / 1140 Finger / Lower 500
The Pacific Queen was out today and reported having 19 total bluefin with five over 100-pounds. They went into a drift at 8 a.m., and they stuck with them until at least noon.
At the time of the report, they were still hooking tuna. These bluefin were more than willing to bite the 50# fluorocarbon with a 1/0 to 2/0 size circle hook…fishdope.com
Ensenada


Friday, a 63-pound bluefin tuna caught March 14… Mara's Sportfishing Ensenada
San Quintin
Some friends and I headed down old Mexico way leaving San Diego on Sunday with nice weather; the roads were good except for one part near Santo Thomas.
We went fishing with Tito and had a great time.
We headed out on Monday to try to find some fish, and we did – lots of reds, lingcod, and whitefish. The weather was nice enough in the morning but got bad in the afternoon. After checking the weather, we decided not to fish on Tuesday, and we headed back north. The roads were good, but it was slow heading back.
https://www.bdoutdoors.com/forums/threads/san-quintin-3-9-20.740426/
Laguna Ojo de Liebre near Guerrero Negro.


Whales get a break from boats today as the town is flooded. March 12…Shari
Bondy, Whale Magic Tours, Shari Bondi
Bahía Asunción
Headed to San Roque, but the road through the flats at the racetrack still had some standing water. That silty mud didn't look like fun today, though most of the road was now a dry wash and easily passable in 2wd. We opted to pitch a few crab by the house instead and caught one nice noontime corbina.…Daniel Powell
Abreojos
Weather has been cloudy but sun patches. Fishing from shore has been amazing. Lots of corvina…Black Bass Lodge
Bahia de Los Angeles
It may be raining in Southern California, but these two Californians took the high road and drove down to Bahia de Los Angeles (BOLA), BCS, Mexico! The weather down there is gorgeous and sunny, as you can see in the pictures. The water conditions are darn-well like a lake! What a great place to be when the weather is not so good at home.
Today Joel Jr. from Joel's Sportfishing took out his friends, Kenneth and Rick, both from California, fishing and they were not disappointed! Full limits of nice-size yellowtail averaging in the 16- to 18-pound range and a delicious grouper. Joel said they were all on the surface and were caught with surface irons. Imagine those boils! Baja Fishing Convoys offer all-inclusive trips to BOLA… Orchid Martinez-Guevara, Baja Fishing Convoys
Gonzaga Bay
3/12-13-14/20out fishing with my friends Mr. Rick Jensen(sportfishing financial)Mr. Roland Lee'Cuddakilla'(baito lures)Mr. Ralph Nunez(Pacific Drag Burners)the fishing was not easy, we fished in wind, rain, swell and cool temps, we found fish at the golden reef, Isla la poma, down the coast and in other areas we found none, so it's fishing, had a blast with this fine group of experienced anglers.
fishonnn&onnn my friend.
PS, there is NO corona virus  down here in Gonzaga bay, so maybe you guys should all move here….… Juan Cook YES THERE IS!
Loreto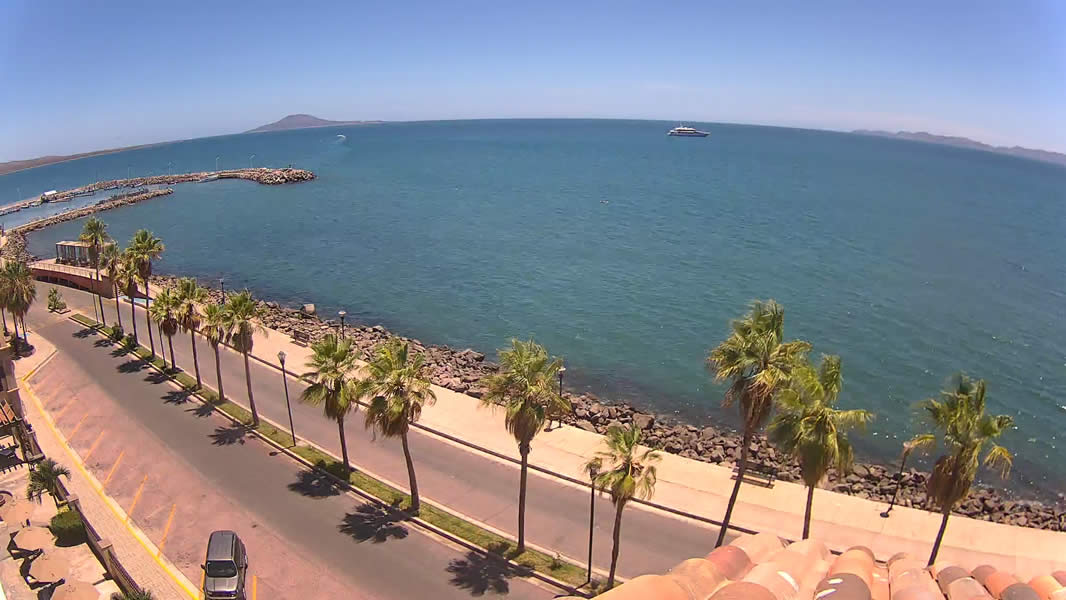 The weather has turned to excellent, and the fishing is improving.
It's also been one of our best blue whale seasons with blues and a lot of other whale species in the mix.
Yellowtail are biting out at the La Cholla rock piles, with most boats landing at least two yellowtail. The average size is increasing as the bigger fish come up out of the deeper water.
Lobo and the nearby Rock Piles are doing a good job bumping up the fish count with many yellowtail getting close to the 25-pound mark.
A few cabrilla are also in the count, but it's still a little early to expect a big boil on those bass-types.
Bait supplies are good, and that's the primary attraction for the yellows. Fish are coming up on the downriggers, and iron throwers are doing small numbers – mostly in the shallower spots.
Looks great for the next few weeks…Rick Hill, Pinchy Sportfishing
My Seal Beach buddies, Joe and Cheryl, went out with Captain Tony Davis and did the number at Lobo. One nice-sized yellow in the fish box with two break-offs on bigger fish
Magdalena Bay – Puerto San Carlos
The quiet town of San Carlos located in Bahia Magdalena, or Mag Bay as many call it, is located about 850 miles south of the San Diego/Tijuana border.
Today, our boat captain Enrique went out for the infamous cabicucho (white sea bass) inside Magdalena Bay. He was not disappointed with this massive 50- to 70-pound white sea bass. Fishing inside the bay from March to May will most likely get you on these elusive fish. As many know, finding a "season' for white sea bass is not the norm. Capitan Enrique assures us that this window for this species in Mag Bay isn't normal as he was raised here and has fished here most of his life. It is very cool that not only can you catch pelagic fish offshore during high season, but you can also count on fishing for WSB on the lower season.
This splendid creature was caught in the bay while fly-lining live bait. We asked if other species were caught, and he did not know as he was specifically targeting WSB. Enrique knows his spots in Mag Bay because he certainly caught what he went out looking for!
Baja Fishing Convoys offers complete packages to Mag Bay year-round.
https://bajafishingconvoys.com/mag-bay
La Paz
MEXICAN MINUTE LA PAZ FISHING REPORT from Tailhunter Sportfishing for Week of Mar. 10-16, 2020
East Cape

Van Wormer Resort 2020 Tournament & Event Schedule
https://www.bdoutdoors.com/van-wormer-resort-2020-tournament-event-schedule/
Water- 71-72. Warmer than normal. Calm most of the week. Some wind, but fishable last two days.
Air- Warm. Highs in the 80's. Clear skies, beautiful weather!
Very light fishing pressure this week. One or two boats a day were going out. The dorado bite is good with some nice fish in the 20-pound class. Big yellowtail in the 20- to 40-pound range being taken early in the morning off the lighthouse. Spanish mackerel and chunk skipjack were the bait of choice. Striped marlin are abundant right off the La Ribera Bank. There are lots of skipjack throughout the bay, providing both bait and good action.
As usual this time of year, the bottom fishing is good. Yellowtail, pargo, and grouper are all coming off the bottom.
Good-size sierra are being taken along all Palmas Bay beaches. Anglers are catching lots off the beach, very early in the morning!!
Puerto Los Cabos
We are now feeling the effects directly related to the worldwide panic due to the Coronavirus health situation. Very few tourists are currently traveling; there have been many cancellations, and not many new reservations are being made for the spring season. This situation will surely pass, but in the meantime, many businesses may be struggling to survive.
Weather patterns have warmed back up. It feels like any cold weather we endured is past us, and we will be on a warming
trend from now through summer. Ocean water temperature is still ranging from 70 to 72 degrees, with currents, and clarity fluctuating from day-to-day. Winds were on and off throughout the week, settling down over the weekend. The most consistent fishing action has come from the area north of Punta Gorda, Cardon, La Fortuna, and Iman Bank.
Caballito are now much scarcer inside the marina area where these baitfish have been schooling throughout the winter. No sardina at all to report, mainly slabs of squid, and some ballyhoo. Anglers were saving black skipjack to use as chunk bait as well.
The highlight for anglers has been trying to land a couple of yellowfin tuna; most of these tuna are being hooked on strips of squid, with sizes ranging up to 70-pounds. Finicky fish recently dictated lighter 40# leaders. No huge numbers of these tuna, but some charters landed three or four yellowfin.
Very few dorado or wahoo were being reported, and boats are extremely fortunate to find even one of these gamefish. A few more striped marlin are moving into local waters, not every day, though. Some days a flurry of marlin action and other days, no fish found. They are mostly smaller-sized stripers, not many over 100-pounds.
On and off, there were red crab found floating on the surface, especially around the Gordo Banks. The main catch when using these for bait were smaller-sized tijareta snapper. Also, some huachinango were found as well. No yellowtail reported, though there was an occasional amberjack hooked into over the high spots. A few nice leopard grouper were in the mix, found off these same rocky areas, and hitting on yo-yo jigs and various baits… Eric Brictson, Gordo Banks Pangas
Cabo San Lucas
Billfish 54%, Dorado 3%, Tuna 28%, Other 42%
We continue to see good catches of striped marlin, yellowfin tuna, and mostly snapper and grouper this week, although the quantity of marlin caught and released did go down. The total number of marlin caught and released was 43 this week, with only 2 dorado and 41 yellowfin tuna. In the "Other" category, we pooled mostly small game and bottom fish like snapper and grouper, although we also had one or two roosterfish, triggerfish, sheepshead, and the like. These added up to 98 fish.
Tuna numbers per boat were not overwhelming this week either, but the tuna size did increase. Mostly we caught tuna between 35 and 50-pounds each, with a few between 15 and 20-pounds. Most tuna were caught out at the San Jaime Bank and Golden Gate.
LOCATION: San Jaime, Golden Gate, Los Arcos, Migrino.
WEATHER CONDITIONS: Mostly calm seas and scattered clouds, with weather that averaged around 82 degrees F in the day. The weather did pick up on Wednesday and Friday, getting up to about 15 knots in the afternoon. Other days the wind and swell were minimal to none.
AVERAGE WATER TEMP: 69- 71 F
BEST LURES: Live mackerel and caballito bait mostly, chumming, cedar plugs…Rebecca Ehrenberg, Pisces Sportfishing
Mainland Mexico
San Carlos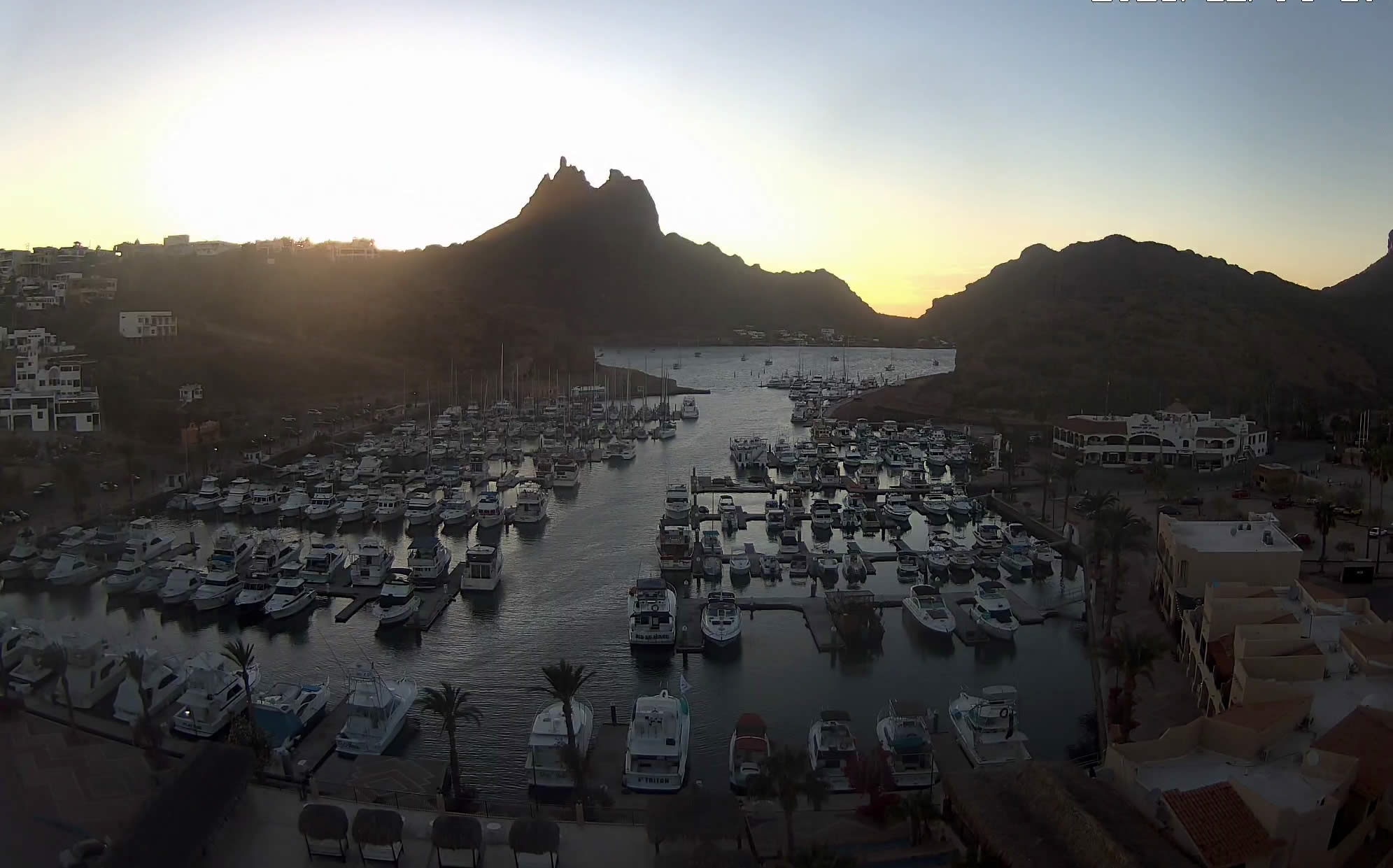 Costa Rica


Crocodile Bay Resort – Fish Report from Costa Rica
https://www.crocodilebay.com/costa-rica-fishing-report-march/
Guatemala


Casa Vieja Lodge – A Dream Boat Sportfishing
https://www.bdoutdoors.com/casa-vieja-lodge-dream-boat-sportfishing-fleet/
(305) 854-4665
[email protected]