Lots of white noise up and down both sides of Baja. Good catches of surface fish at Ensenada. Still a few WSB at San Quintin and calico bite at Bahía Asunción.
There is some positive news that offshore Magdalena bay are seeing more stripers every day someone gets out.
However, the big news is from the Lands End to Muertos Bay where the stripers, plus the larger yellowfin and some dorado large enough to not only keep, but take photos of as well.
Que Pasa

The road work continues outside Santo Tomas – about a 15-minute wait both ways, though someone said an hour.
https://www.bdoutdoors.com/forums/threads/sq-9-24-25-jaime-garcia.729041/
Tijuana Bull Ring
Local fishing is slow-to-fair at best. The water roiled from all the wind and slowed the good bass bite, but, still, there were plenty of little rockfish if you want them…fishdope.com
Coronado Islands/Rockpile
One boat fished the rockpile area recently and scored some barracuda, a few yellowtail, calico bass and bonito. They also caught plenty of rockfish.…fishdope.com
9 Mile Bank/Coronado Canyon/226-302
Skipjack, yellowfin, a few bluefin and a shot at kelp paddy yellowtail or dorado remain possible in this zone, although it appears the volume is quickly sliding to the south.
Water temps have dropped due to the wind the past few days. It's difficult to find 70-degree water now which isn't an issue for bluefin and skipjack, but it's marginal for yellowfin and dorado.
Sunday, boats were finding spots of both yellowfin and skipjack, and we heard several times the fish were willing to bite the Colt Snipers as well as light line and small hooked sardine…fishdope.com
371/425-101/Upper Hidden Bank
This area is the primary zone as it appears the biomass has slid south once again.
Boats are seeing increased numbers of dorado. Great news! They are on kelps mixed with dink yellowtail, small yellowfin and lots of skippies.
The majority of the fish being caught right now are skipjack and most are larger than the yellowfin in either the 6- to 8-pound class or in the 10- to 15-pound class.
Yellowfin are next in volume — a lot of those now are the little footballs in the 4- to 6-pound class but there are a few 40-pounders.
There are some schools of bluefin around, although the volume of those is far less than skipjack and yellowfin.
The bluefin are running from a low of 30-pounds to a high of about 100- to 120-pounds.… fishdope.com
Ensenada

We are done! Fishing less than five miles from the marina, we lost count of how many barracuda, but we had a few calico plus over 15 yellowtail.
Lots of catch and release today with just me and Piris throwing the iron…Louie Prieto-It's 4 Reels Sportfishing
San Quintin
"Jaime did the WSB "thing" — pinned a mack on a crocodile, put it in the rod holder and "boom!" Stan reeled in a 48-pound WSB. Later he caught one on an old Scampi Coaster. Bait was everywhere!"…Nappo
https://www.bdoutdoors.com/forums/threads/sq-9-24-25-jaime-garcia.729041/
Bahía Asunción
It was a nice morning catching with Ross. The final count for our efforts was lots of bonito, lots of good quality calico bass, one sheepshead, and a pair of yellowtail…Daniel Powell
Cedros Island
As we head into the fall season, the fishing off Isla Cedros remains hot with yellowtail dominating the catch counts, but there were plenty of other species on the chew as well.
The varied, unique fishing venues available around the Island offer everything from massive kelp forests and long stretches of the sandy, inshore bottom, to a wide variety of rocky structures that harbor a few popular gamefish species…Tom Gatch
https://www.bdoutdoors.com/forums/threads/cedros-yellowtail-frenzy-continues-as-fall-arrives.729143/#post-4960410
Bahía de Los Ángeles

Trip Report: Bahia de Los Angeles – Part I
https://www.bdoutdoors.com/trip-report-bahia-de-los-angeles-part-i/
Loreto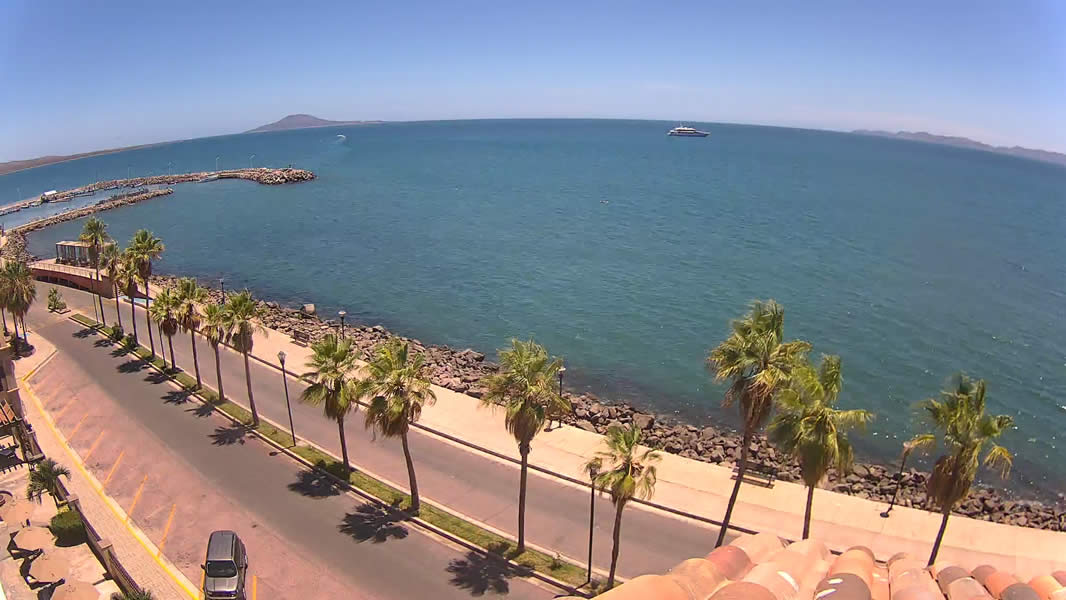 The few fishing boats that hit the water every day are focused on a good bite at Coronado and along the northern coast to San Basilio.
Cabrilla and pargo are munching sardina and ending up on the fillet tables.
Live sardina are the best bait for the 6- to 12-pound cabrilla while soaking a dead bait in shallow water can grab the attention of various snapper.
Dorado are still feeding just about everywhere you look with the average size on the small side.
We always spot big dorado, especially during our scuba trips. The funny part about that is most scuba destinations are in relatively shallow water and near rocky structure. The southeast tip of Coronado Island is where many of these sightings occur. Although it's shallow and rocky, a strong current is always there.
Yellowtail, a little bigger than "firecracker-size" are in the mix too, along with a few odd sierra.
The weather is picture perfect with the afternoon temps barely hitting 90 degrees…Rick Hill
Magdalena Bay
For those of you waffling about a Mag Bay trip this year Here is some news I received today. "Toby fished this week down there he got dorado and 2 marlin first day, 10 dorado caught and released the second day. third day went 30 marlin caught and released"…Joseph Zaragoza, Salt Junkies
La Paz
MEXICAN MINUTE LA PAZ FISHING REPORT from Tailhunter Sportfishing for Week of Sept. 20-29, 2019
East Cape
Water – Cooler water after Lorena from 82- to 84-degrees. It was dirty early in the week, but clear, flat, and clean by the end of the week.
Air – Nice weather, clear skies, and highs in the mid-80s, with cool mornings in the low-70s. Lorena brought us an early fall.
A slow start, as the week progressed and the water cleared; the fishing improved every day. Early in the week, lot's of skipjack and a few dorado. On Wednesday the bite picked up with limits of yellowfin and dorado coming to the cleaning table. Bottom fishing was very good again this week with black grouper, pompano and Almaco jack on the inside drop offs. The billfish are around, but almost all anglers are targeting the dorado and tuna.
Lot's of roosterfish around but again, not much fishing pressure. The sardina are plentiful and helping the fishing…John Ireland, Rancho Leonero
Puerto Los Cabos

Before I got my bait back, wham — 15-pound dorado! And the captain hooked its mate about 30 seconds later. Caught a few needles and small dorado over the next hour…Craig
https://www.bdoutdoors.com/forums/threads/san-jose-del-cabo-9-25.729052/
Last week we were preoccupied with the progression of Hurricane Lorena, though the Los Cabos area ended up not getting hit hard at all, as this small but the powerful system changed direction, following a path towards the East Cape, where they felt the more substantial impact. Local marinas were shut down for three days over the weekend, reopening on Monday morning. We are still seeing light crowds of visitors, though within a couple of weeks that will all change. The weather is now transitioning, noticeably cooler in the mornings, though daytime highs are near 90-degrees; it even feels warmer when you combine the humidity heat index.
Ocean water temperature is now in the 82- to 84-degree range, still favorable for storm activity. The weather is now very tropical. It can be unpredictable. We are watching a new low-pressure area forming near Acapulco, which has an excellent chance of becoming Tropical Storm Narda; we will watch what happens in the coming days. With limited numbers of anglers in town, most charters were now fishing the grounds from Iman to Vinorama. Sardina were found off the beach stretches north of Vinorama for the first part of the week before scattering; over the weekend the bait vendors searched for sardina schooling back near the marina jetty.
The all-around action was spotty through much of the week, as water conditions turned over and were off-colored. Also, there was a powerful current sweeping through. As the week progressed conditions rebounded, and reports were much better for the weekend. Yellowfin tuna and dorado were the most common species, along with an occasional billfish or wahoo, and a mix of bottom dwellers.
Drift fishing with sardina, strips of squid, chunks of skipjack or bolito was the primary method for enticing the yellowfin; fish ranged in sizes from 15- to 75-pounds. The bite was still a bit scratchy, but some charters did account for up to five tuna. Dorado numbers were down from before; they were found in scattered schools, and it was hard to find one much larger than ten pounds, so many of the smaller dorado were released, as anglers tried to fill out their two-fish limit with nicer-sized specimens.
The strong currents didn't help the bottom action, although we did see a few smaller Almaco jack, leopard grouper, yellow snapper, barred pargo, bonito and triggerfish…Eric Brictson, Gordo Banks Pangas
Cabo San Lucas
Numbers at a glance: Billfish 40%, Tuna 14%, Dorado 67%
There are no words for the epic fishing this week…but of course, I will try — I think the best way to explain is by giving you the hard numbers.
There were 147 Billfish RELEASED this week by 36 boats, an average of 4 billfish per boat! We had Pisces 31' "Rebecca" release 19 striped marlin and one sailfish yesterday, with ten more marlin bites that didn't stick!
We had quite a few blue marlin weighing between 300- and 500-pounds released and Pisces 31' "Tiburon" had a GRAND SLAM with one Striped marlin, one blue marlin of about 300-pounds, and one sailfish, plus ten dorado (Mahi). Speaking of dorado, there were 237 caught with many released, respecting catch limits. There were very good sizes on the dorado as well, making it easy to pick and choose which to take home from so many caught.
For example, top dorado boat Pisces 28' "Andrea" caught 22 dorado in one day, with two anglers on board. They kept fish that averaged 20- to 30-pounds each.
Now for tuna! Only eight boats targeted tuna this week, but boy did it pay off! The four largest yellowfin tuna caught by Pisces 35' "Bill Collector 2" and Pisces 35' "Knot Workin" were 68-, 118-, 164-pounds and a cow-sized 286-pound yellowfin.
LOCATION: Pacific from Los Arcos, and Pozo Cota to Cerritos Golden Gate.
BEST LURES: Live/dead caballito and ballyhoo bait, varied lures: petrolero, tigrillo, blue/white, lime green, cedar plugs, feathers.
WEATHER CONDITIONS: Some wind picking up at about 10- to 25-km/h toward the end of the week, and some intermittent swell. Average wave height overall three feet.
AVERAGE WATER TEMP: Temperatures varied between Seas, with the Cortez side between 2 to 4 degrees warmer than the Pacific side. Temps varied between 80/82 F….Rebecca Ehrenberg, Pisces Sportfishimg
Mainland Mexico
San Carlos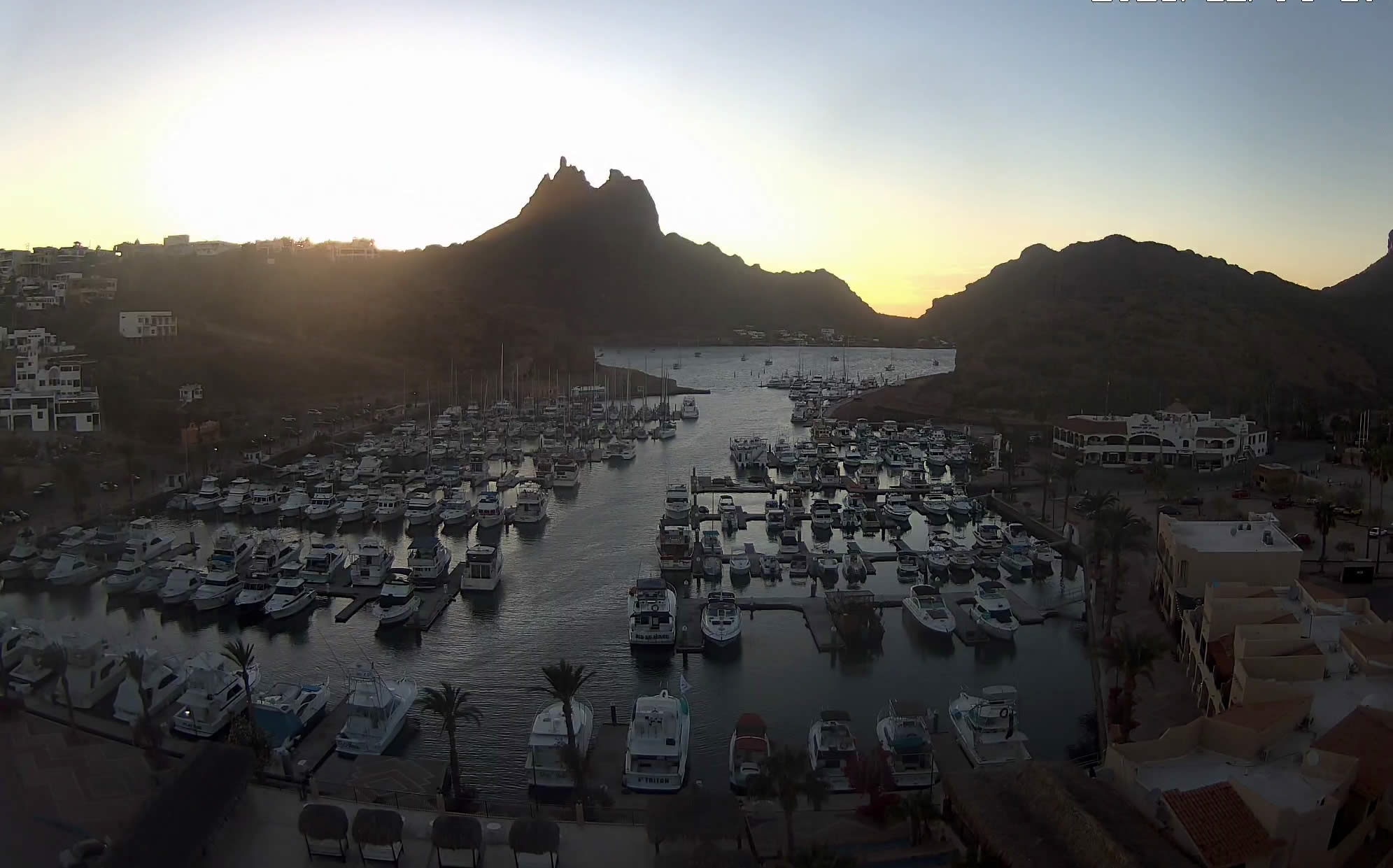 Costa Rica

Race To Costa Rica – Win A Free Fishing Trip To Paradise
https://www.bdoutdoors.com/costa-rica-win-free-fishing-trip/
Guatemala
Fall in Love with Billfishing
Summer has come to an end, and we don't want you to FALL off the books! In just two weeks, Casa Vieja Lodge will reopen its gates back to our angling community, and we can't wait to welcome our clients back.
If you are looking for a trip for Fall Break with your children, you always have the option of a two-day fishing trip. You can arrive in the evening on Thursday, fish on Friday/Saturday, depart on Sunday, and be back in time for school on Monday with an epic story to tell!
Give us a call today, (305) 854-4665 to reserve your spot for our most dramatic season ever ! Space is extremely limited!
Below are available dates, if any of them speak to you, click them to send a direct email inquiry:
• October 29- November 5: Makaira (37′ Rybovich)
• November 19- 23: Afinity (39′ Billy Knowles)
• November 26- December 3: Poco Loco (44′ Kincheloe Nickerson)
• December 9- 11: Release (37′ Merritt)
• December 30- January 2: Afinity (39′ Billy Knowles)
• January 5- 9: Rum Line (40′ Gamefisherman), Release (37′ Merritt) & Makaira (37′ Rybovich) *Perfect for a Corporate or Large group!
• January 28-31: Rum Line (40′ Gamefisherman)
• February 13-18: Poco Loco (44′ Kincheloe Nickerson)
• March 30- April 2: Spindrift (38′ Stolper)
Last Minute Openings — call NOW to reserve:
(305) 854-4665 / [email protected]