Tropical Storm Ivo dampened Baja Sur for a day or two as surfers excitedly awaited the predicted big surf along Baja's Pacific coast. Anglers hoped the fishing would resume where it left off before the storm.
Que Pasa
Last Sunday a group of Loreto restaurant owners, headed by the President of the Association of Bars and Restaurants of Loreto, Oscar Castañeda Davis, attended the 12th Annual Edition of the Festival of Fish and Seafood in Playas de Rosarito, a significant international gastronomic event which attracted more than five thousand people.
Loreto won third place in the "Contest of Dishes" within the Festival of Fish and Seafood.
Once again, the restaurants from the Magic Town of Loreto managed to conquer the palate of attendees winning Third Place in the contest with the best dish – a mixture of smoked yellowtail salad, pickled clams, and traditional clams, accompanied by their special dressing and flour tortillas.
The attendees were able to enjoy the show, which included the preparation of the clams and at the same time, listen to detailed information about the qualities of this "below the border" tourist destination.
"It is a treat for those of us who represent the magical people in Loreto to hear that many enjoy our traditional food and that Loreto's name is already familiar to them," said Castañeda Davis – Javier Chávez Davis.
Photos: Óscar Castañeda
http://www.javierchavezdavis.com/
Tijuana Bull Ring
Down in this area, the word is "shallow water rockfish" as surface fishing is slow.
Most of our contacts who normally fish this area, including some of the half-day boats, are going offshore for yellowfin instead.…fishdope.com
Lower 9 / Coronado Canyon / 425-101
Very few boats are fishing the Islands right now with yellowfin and bluefin showing just out to the west a few miles.
One report volunteered that the yellowtail, bonito, and barracuda are biting in 74-degree water. No mention though of exactly where around the Island they were found.…fishdope.com
US-Mex Border / 226-302 / San Salvador / 230
Another day of a tremendous amount of boat traffic, which in turn made the yellowfin "spooky." Today the boats are also seeing an increase in the numbers of bluefin.
The guys found plenty but getting them to bite a hooked bait was difficult.
The light line once again proved to be very important. Large amounts of chum played a significant role too.
Once again, the biomass slipped a few miles farther to the south/southwest.
These yellowfin are running from 8 to the low 20 pounds with most between 12 and 18 pounds. There is also a good sample of bluefin in the 20- to 50-pound class, but they are not biting as well as the yellowfin.
Mixed in with the yellowfin are some 20- to 50-pound bluefin.
There are also a few spots of breezing/puddling 60- to 80-pounders, but these don't want to bite, at least not right now. That, of course, could change at any moment.
Most of the bluefin are caught coming off sonar marks down 80 to 150 feet while yellowfin are marking up mainly from 20 to 80 feet.
The water is still dirty. It's a weird shade of brown with about 10 feet of visibility; however, this is where the bait is, and that is why the tuna are here. Water temp is generally in the low 70s. If you slip into the colder water, less than 70-degrees, the volume of yellowfin diminishes greatly.
The yellowfin are mainly coming off breezers/puddlers, and sonar marks, with a few coming on jig stops, and lately quite a few off kelp.
Light line and a small hook are the keys! Using 15- to 20# test and a size 2 or even a size 4 is what is working best.
Some guys are getting bit on the 25- to 40-pound test, but not as often as the guys fishing lighter line.
You also need to look for the best sardine possible — one with no red spots and no missing scales. It needs to race away from the boat; if it doesn't, snap it off and get a new one.
These tuna are also biting the 42- to 80-gram Colt Sniper in the "Katy Perry" color (blue/chrome/pink). They are even biting the smaller flat fall style jigs especially when you first roll up on a school.
If you find kelp in the area, it may also have yellowfin on it that will take over after the initial bites on yellowtail and dorado. Some of the yellowtail on these kelp have been the better 15- to 20-pound grade too.
Again, these tuna are in dirty water — green to brown with a visibility of about 10 feet. You wouldn't think there would be any fish in it, but there are.
Boat Traffic:
Right now, there are a lot of boats chasing after these tuna. Some guys are running in on the boats that have a good bite going only to shut the bite off by getting too close or racing through the fish.
Guys, there is NO GOOD REASON for this! There is tremendous volume. All you need to do is glass around, and you'll see spots of tuna with nobody on them!
Following the big sports boats around is not working as well as you might think. Spread out and find your fish — those NOT being pounded by a hundred skiffs and sports boats are the ones biting best.
The boats that are doing best are working AWAY from the crowds and finding their own fish. Once a school gets a few boats on it, it stops biting.
SEINERS ARE NOW IN THE AREA! Stay out of their way — it's the law.…fishdope.com
Ensenada
Grumpy weather fails to shut off the bottom fish bite…Mara's Sportfishing
San Quintin
We went out fishing on Thursday, the 22nd, with my new friends from Imperial Valley, Mr. Bill Claverie, Mr. Jim Hayon and Mr. Ramon Ramirez.
It was another very cool and foggy (with even a touch of drizzle) day – strange weather for late August.
We spent some time looking for halibut, but the action was slow, so we headed out to San Martin Island and fished for calico and caught a few nice ones before moving away a bit and dropped the lines deep, hooking up some nice reds and lingcod.
On Friday the 23rd, we headed back out to the island where we made bait quite quickly, and so we loaded up before fishing for calico, catching a variety of fish – all caught and released – before dropping the lines for lingcod around the island when Jimmy Hayton hooked up a huge fish.
After a battle lasting a good 25 to 30 minutes, Jimmy finally hauled in a big black seabass – Juan estimated it was about 160 to 170-pounds.
After catching their breath, they started dropping deep again and added to our catch count with a nice assortment of bottom fish.
A big thank you for a fun day, excellent fishing, and tips to my friends Bill, Ramon, and Jimmy.
It looks like the weather is finally warming up here in San Quintin so even better fishing should be right around the corner….fishonnn and onnn, Captain Juan.
https://www.bdoutdoors.com/forums/threads/hot-muggy-in-san-quintin-at-last.726036/
Carl & Sue's Surf Perch Derby! San Quintin
Carl & Sue's Surf Perch Derby 2019!! What a fabulous tournament this year!!! :)257 entrees this year!!!Lot's of fun!!!Fabulous prizes!!!This is the biggest little tournament in Baja!!!!

Posted by Marita Melville on Tuesday, August 20, 2019
https://www.bdoutdoors.com/forums/threads/carl-sues-surf-perch-derby-san-quintin.725647/
Bahia de Los Angeles


Even though I live in San Felipe, Baja, I have never gone to BOLA until last weekend. This was one place I had on my bucket list for a long time — it's one of those places that are "too close yet too far" at the same time (at least for me). Although it typically takes 8 to 10 hours to drive there –two on the freeway and six to eight hours on a dirt road –with the current work on the dirt road from San Felipe we made it in only four and one-half hours. Yay! …Alex
https://www.bdoutdoors.com/forums/threads/road-trip-to-bola.725712/
Bahía Asunción


A morning of "goat ropin'." Probably eight more of this size and a bunch of smaller females which were nice to tug on, but I sure wish I could find some yellowtail.
My son arrives on Thursday for a couple of weeks of fishing. The pressure is on for something other than bottom fish and calico.
Cedros Island
I just returned from Cedros after two days of fishing. I am happy to report that it was WIDE open. Our group caught 20 yellowtail from 30 to 45-pounds. We stayed at Hotel Zam-Mar up on the hill. A good time was had by all.
We made bait early in the morning, both inside and outside the harbor. Once done, we were fishing 20 minutes later. The fish are big and hungry despite a full moon and lots of bait in the water.
Before anyone asks, we flew our plane out there — very easy. Looking forward to another trip next month.
https://www.bdoutdoors.com/forums/threads/cedros-island-16-18-august.725580/
Loreto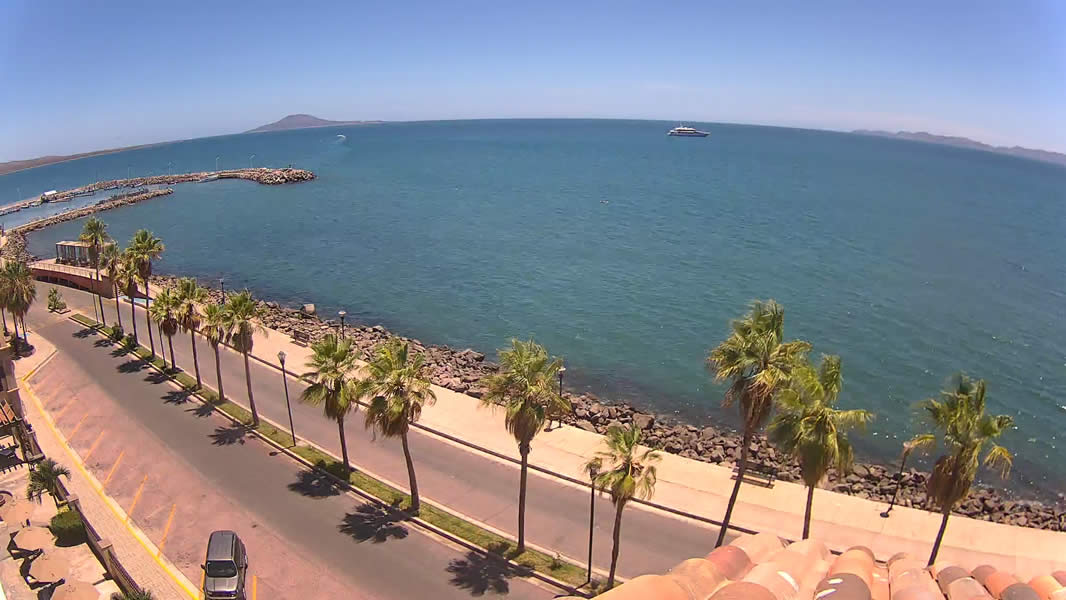 We had a good drenching of rain that shortened our week on the water. Friday dumped a couple of inches over a period of two days which was way short of putting out some nice debris rafts for the fish to hang out.
The fish, mostly short dorado, are thick and close to town. Dorado typically are in the 24- to 32-inch range and this has been consistent for four years or more, leading me to think we have become a dorado nursery.
Bonito and marlin are in the mix for the boats that don't want to sit and soak sardina at the nursery school!
This is the perfect time of year to target roosterfish with many of their ambush spots being well known. Slow drifting a larger bait will get things happening. Sardina are effective, as well, for the smaller roosters.
Loreto has roosterfish from babies to the hundred-pound mark for anyone who has a rooster on their bucket list.
Now with the sun's terror starting to slack off, it's time to think about some casual stalking out at the rocky points and at the entrance to most cuts and bays.
Air temps are still in the 90s at mid-day with warm and clear water around the islands.…Rick Hill
Magdalena Bay

Aguila returned at 11-p.m. last night from a three-day fish/ dive trip. Antoine De Barge and Eric Boudinot from France returned with limits of dorado, tuna and various bottom fish…Bob Hoyt
https://www.bdoutdoors.com/forums/threads/magbay-latest-report.725945/
Follow this thread for a lot of good local info for the Fall!
https://www.bdoutdoors.com/forums/threads/mag-bay.725913/
La Paz
MEXICAN MINUTE LA PAZ FISHING REPORT from Tailhunter Sportfishing for Week of Aug. 18-25, 2019
East Cape
3rd Annual Van Wormer Resorts Wahoo Gold Cup – August 24th – (Palmas De Cortez & Playa Del Sol).
The 2019 Wahoo Gold Cup is in the books, and it was another excellent tournament with 47 teams participating in this year's tournament. The heaviest wahoo landed took home a Volkswagen Gol and a Suzuki 140hp engine. The winner was team #18 Angler Quinn Miller fishing on the cruiser Don Roberto with their 30.8-pound wahoo.
Second place and the winner of the $300 jackpot was team #4, Angler Juan Flores fishing on the cruiser "Tres Amigos" with their 24.7-pound wahoo. The team took home $7,905 (pre-tax).
The big winner was actually the third-place team, #25. Angler John Schultz on the Super Panga "Reyna Del Sur" with a 24.7-pound wahoo. (Tie was broken by first fish weighed). The team took home $28,220 (pre-tax).
All payouts listed are in U.S. dollars.
Congratulations to all the anglers and crews who participated in this year's
Wahoo Gold Cup. Hope to see many of you again next year on August 22, 2020
What an amazing week we had, both inland and off
shore. There are lots of marlin just south of the lighthouse…black, blue and striped as well as sailfish…you name it, the billfish are out there chasing bait. Live bait, dead bait, and lures too…Axel Valdez
https://www.bdoutdoors.com/forums/threads/amazing-week-fishing-inland-and-offshore.726155/
Puerto Los Cabos
Sportfishing operations were decent with caballito, ballyhoo, moonfish and slabs of squid available for bait, and large schools of baitfish on the same fishing grounds as bolito, small skipjack, etc. The main targets were dorado, yellowfin, and billfish.
Not much was taken off the bottom except some various pargo, cabrilla, and a few Almaco jacks. Most targeted the surface action, with clean blue water close to shore and ocean currents in the 80- to 84-degree range.
Most boats were working areas from off Palmilla Point to the Gordo Banks, Iman, and San Luis, with a few venturing to Vinorama.
Yellowfin tuna were found around the Iman Bank, though getting them to
bite wasn't easy. The best chances came early while drift-fishing strips of squid. These tuna are finicky, with lots of natural food sources to gorge on.
Most of the yellowfin tuna were in the 20- to 65-pound range with chances at larger sizes. Anglers were fortunate to land one or two.
Most dorado were juvenile-sized while trolling various lures and bait; many were released though a handful of nicer-sized keepers were in the mix. Also, an occasional wahoo lurked in these areas — no numbers, but they are there.
There are chances at larger marlin this time of year, when the blues and blacks are found in local waters, attracted by food fish, i.e., black skipjack, bolito, dorado, and smaller yellowfin tuna.
There were at least a couple of black marlin weighing up to 400-pounds landed, but most were in the 120- to 250-pound range, and many small 50- to 70-pound striped marlin were hanging around. The primary technique was trolling lures or bait on the high spots or open blue water…Eric Brictson, Gordo Banks Pangas
Cabo San Lucas
Numbers at a glance: Billfish 70%, Tuna 11%, Dorado 21%, Other Species 15%
Not one, not two, but THREE Billfish Grand Slams by Pisces boats – the 42' "Caliente" and 30' "Karina" in less than 24 hours (one of which was just short of being a Super Grand Slam as they lost a Black Marlin). Pretty spectacular!
Most boats caught an average of three to five billfish, for a total of 74 billfish for the fleet; three were boated, the rest were successfully tagged and released. Thirty-nine dorado were caught, ranging in size from 10- to 30-pounds. There were decent tuna numbers for those boats that went the 20 to 35 miles to find them with Pisces 31' "Tracy Ann" landing a 146-pounder!
Fishing has been focused mostly on the Sea of Cortez side from Punta Gorda to Destiladeras for outstanding billfish catches, and at the San Jaime Banks for tuna; dorado are spread out, and there are good wahoo numbers — fish between 25- and 35-pounds. Inshore fishing for triggerfish and red snapper has been productive also. We saw a barracuda catch, a rare sight.
Mainland Mexico
San Carlos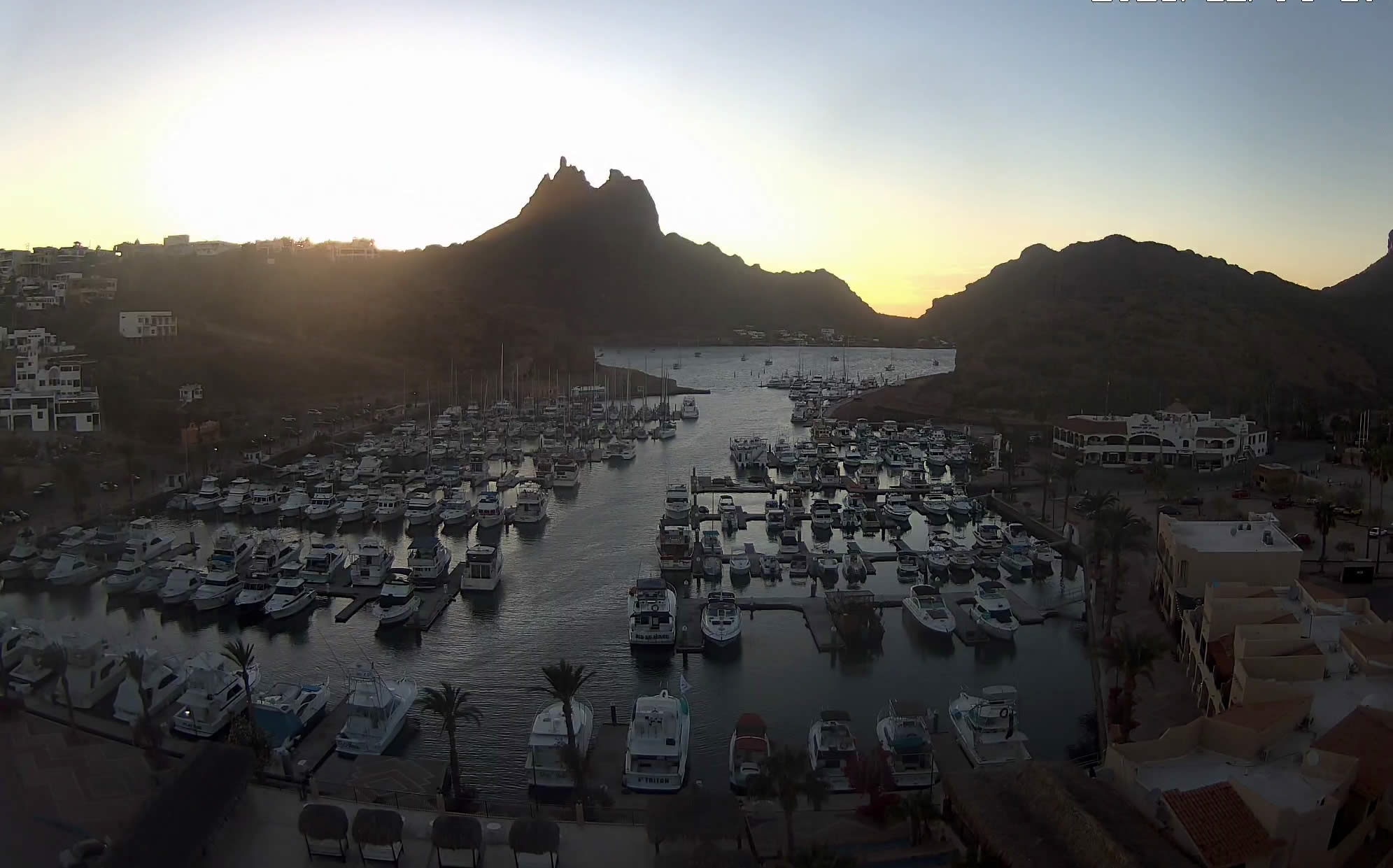 Costa Rica


Crocodile Bay Resort Celebrating Twenty Years with A Giveaway!
https://www.bdoutdoors.com/crocodile-bay-resort-celebrating-20-years-with-a-giveaway/
Guatemala


2019 No Sancocho Sailfish Shootout just around the corner
Last Minute Openings — call NOW to reserve:
(305) 854-4665 / [email protected]