Limits of yellowtail at San Quintin as Magdalena Bay offshore season begins to fade, or maybe it's that fewer boats are fishing. On the Sea of Cortez, Loreto is reporting an improved yellowtail bite in-between the winds.
At Cabo, wahoo, billfish, and yellowfin tuna continue to be center stage.
*If you don't see a location, it is because we did not receive a report this week.
Que Pasa
In late 2019, the new president of Mexico gutted the federal fisheries inspectors (CONAPESCA) working in Baja Sur, dropping from sixteen to one.
His logic? It's better to trust the fishermen than the corrupt officials.
That decision, unfortunately, is playing out like this: Fishermen Overwhelm Authorities, Fishermen demand environmentalists out.
Mike McGettigan
Tijuana Bull Ring.
The wind was an issue below canyons and passes today, but otherwise, it was beautiful – flat calm. We did not hear of any yellowtail and the hot bite that happened last week appears to be history.
Fishing rockfish outside the kelp line, and out in the flats for reds and other mixed red rockfish, along with plenty of whitefish were the best bets.…fishdope.com
Coronado Islands / Rockpile
No reports since before the wind.
The last report of yellowtail was on the 14th when the Grande caught 39 small yellows in the 7- to 8-pound class below the Islands, somewhere around South Kelp to the Rockpile.
Bonito were found at South Kelp and Ribbon Kelp, and they were also showing well along the weather side of the North Island.
The bones were big units, most over five and some as big as 10- to 12-pounds..…fishdope.com
226-302 / San Salvador Knoll / 371
Windy and no report…. fishdope.com
Ensenada
Windy. The whales are all the news this week.
San Quintin

Super fun day with @jacksmelt1, Run & Gun on surface yellows with a couple on the yoyo down deep. Some bonito, rock cod, and lingcod to top off the day…Captain Kelly Catian
Bahía Asunción

Calicos on the prowl, regardless of wind and swell…Ross Zoerhof
Bahía de Los Ángeles
Good fishing and little wind, according to local captains.
Loreto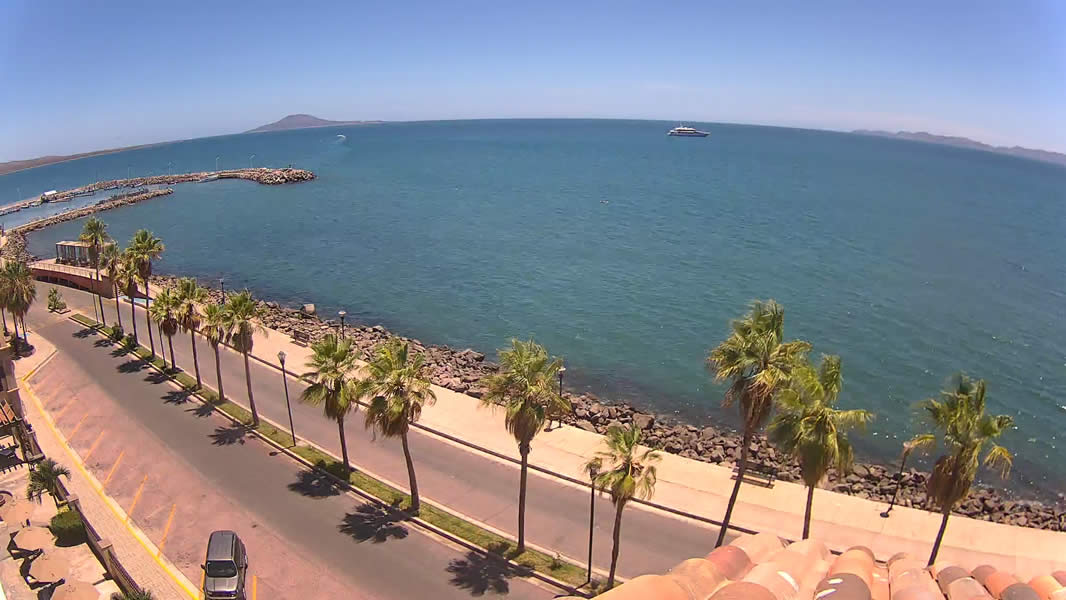 We have turned the corner on the weather, and the fishing has improved.
Cabrilla are eating sardina out at Punta Lobo, adding to the yellowtail action in the nearby rock piles. The shallower rocks close to the point have kicked out cabrilla with many close to 10-pounds. Chumming sardina, coupled with fly-lined bait and trolling hard bait through the zone, has been the magic ticket.
On the opposite end of Carmen Island, big yellowtail have been stirring up interest in big fish fishing. "El Bajo" had biters close to 30-pounds for a handful of boats. Starting early and working live mackerel did the trick. Now is the time when more boats will be checking all the other typical rock piles for the bigger fish.
Various snappers, including pargo, have been nailing sardina on the north side of Coronado Island.
Stunned or fresh dead sardina is the secret for this crowd. Great weather and increasing action just in time for the holidays…Rick Hill, Pinchy Sportfishing
Magdalena Bay
Nothing like a quad of stripey. These fish were huge and mean as hell. I'm lucky that Jerry Meredith was kind enough to send me his new Sea Mount stand-up harness. What a tool for when these suckers sounded. I guarantee this stand-up harness saved my back and allowed me to keep battling these fish as fast as they piled on over the last two days…Bill Pino
La Paz
MEXICAN MINUTE LA PAZ FISHING REPORT from Tailhunter Sportfishing for Week of Dec. 8-15, 2019
East Cape
A beautiful Sunday and some great fishing with friends. Two wahoo and a dorado release…Scorpion Sportfishing
Seasonal north winds are dominating the fishing. In between blows, there are still dorado just 10 miles offshore near the series of shark buoys. In the same area, there are both striped and blue marlin, sailfish, and even an occasional spearfish.
"The water is still warm, and the fish are still biting," volunteered one local captain.
Puerto Los Cabos


"The last tournament of the year and we are on the podium. What a great way to finish the tournament season! See you next year Team Sirena"…John Dominic
Along the San Jose del Cabo Hotel zone, the schools of baitfish, mackerel, and sardineta are moving in, and this will become an option for the next month or two. The overall fishing action was more scattered. Most local charters were working the grounds from the Gordo Banks to La Fortuna, Cardon, and close off Punta Gorda.
The main target species continue to be yellowfin tuna, dorado, wahoo, some billfish, and limited bottom action to round out the options. Yellowfin tuna are varying in size up to 75-pounds; the larger fish were found on the Gordo Banks – another mixed grade of yellowfin are off La Fortuna.
Though there was a significant issue with sharks attacking hooked fish (and they got more than their share), these were not little shark either, we saw quality-sized tuna bitten entirely in half or swallowed whole. They were even attacking wahoo or dorado if they had the chance. It's been a while since so many aggressive sharks were found on these fishing grounds, so
it's hard to say how long they will be around.
Wahoo were more finicky – more wary about striking. Some hit on strips of squid while anglers targeted tuna and others on trolled bait, while a smaller percentage were striking lures. The largest we weighed in recently was a 48-pounder.
Numbers of dorado were down, though these fish are still scattered throughout the area in smaller-sized schools; the larger-sized dorado are now found on the Pacific, off of San Jose del Cabo, though we did see some fish up to 20-pounds.
Billfish action seems to be transitioning from the Pacific in the direction of San Jose, following their food source. Though the bite is spotty, there are striped marlin found within several miles of shore, with the majority in the 70- to 120-pound range and at least one sailfish spotted in recent days
Not much is going on off the bottom – an occasional leopard or baqueta grouper, various pargo, bonito, and triggerfish. More whales are showing up, and peak season will be here soon, as these mammals are arriving for their winter's stay…Eric Brictson, Gordo Banks Pangas
Cabo San Lucas
Captain Gil Castro of the Pisces 35' Bill Collector 2 has now been officially crowned as Wahoo king! Gil and his family, his son Ronaldo, and cousin Roberto Castro aboard took 1st Place in the last tournament of the year – the Wahoo Tournament out of La Playita; with this 33.8-pounder shown.
Not only this, but the team also caught eight dorado, two sierra mackerel, grouper, and two sailfish released! And of course, all catch limits were respected.
This win qualifies them to the final leg of this Tournament Cup, "Copa De Campeones Calisureños," in 2020…Pisces Sportfishing
Cabo Climate: The outlook into late December is for mostly sunny to partly cloudy skies with average daytime temps in the upper '70s and evenings in the mid '60s.
Sea Conditions: The seas are expected to be moderate with some swells and chop showing up in the afternoons as breezes increase. Morning seas, however, have been in the 2'to 3' range.
Best Fishing Areas: Most of the hot spots for billfish were on the Pacific side with lots of close-in multiple fish action from the Lighthouse north to Cerritos and Pozo Cota. The San Jamie Banks produced some nice marlin catches along with quality yellowfin action. The yellowfin were primarily reported off to the SW or the South 25- to 30-miles out, and also at the San Jamie Bank. The kite action off the San Jamie produced some 100- to 200-pound yellowfin. Some nice-sized dorado action reported from 4- to 6-miles off the Lighthouse for the smaller craft and returning boats from the San Jamie. The interior corridor from Los Arcos to Palmilla produced plenty of schoolie dorado. Also, lots of dorado action close in off the west coast. Los Arcos to the Lighthouse and Migrino were the choices for inshore fishing with some nice catches of sierra coming off Migrino. Rooster action was abundant, with large fish as well as large jack in the surf from El Arco west past Solmar to the Lighthouse.
Mainland Mexico
San Carlos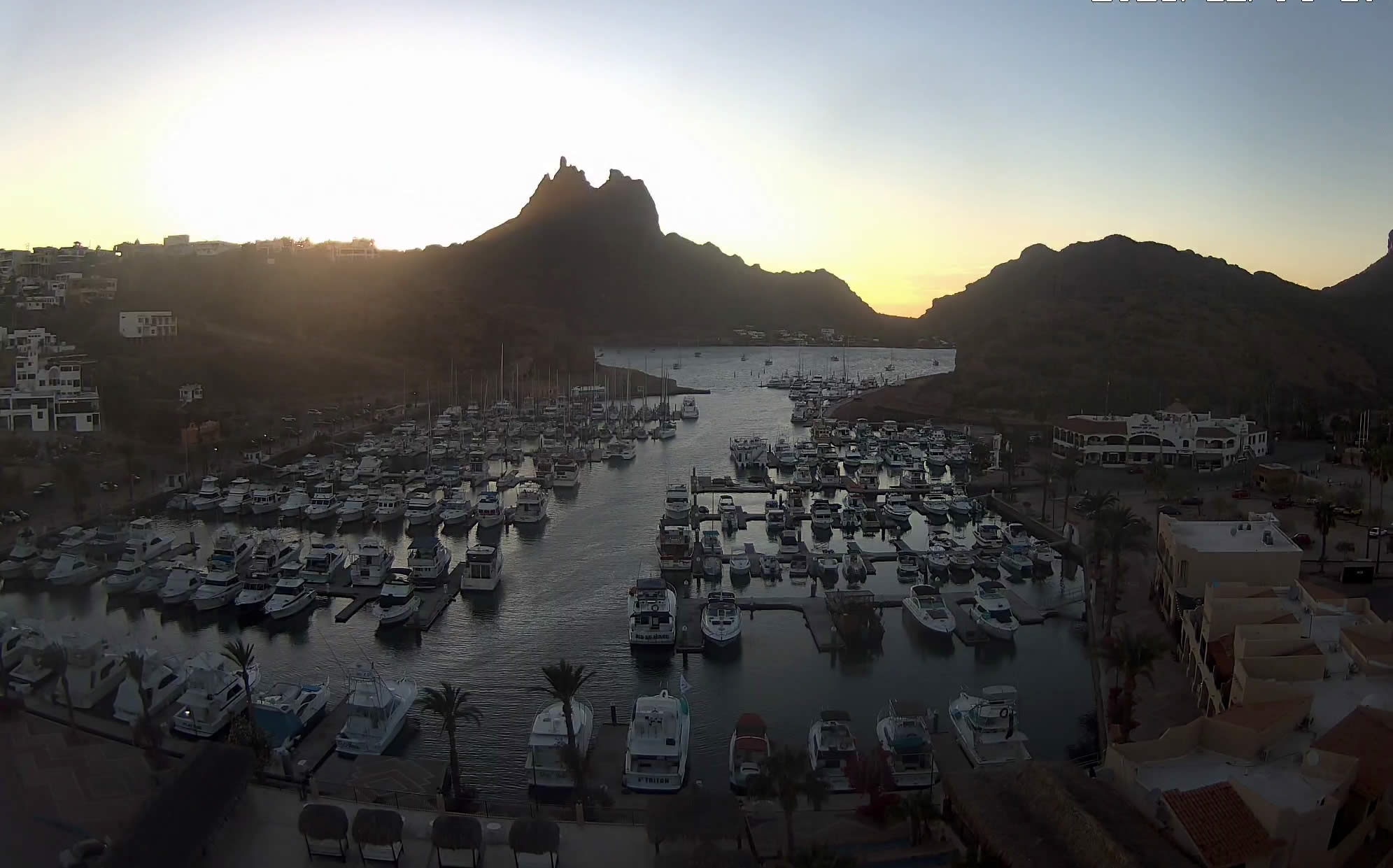 Costa Rica
https://www.bdoutdoors.com/crocodile-bay-resort-great-fishing/
Guatemala


If you've ever fished inshore with us, then chances are you know Capt. Franz Hoffman. At the helm of the Pez Raton, 35-foot ST Contender, Capt Franz knows where to find the rewarding roosterfish. Although they are not in abundance like they are in the countries south of us, he succeeds at his daily challenge of releasing them amongst other bottom fish.
Capt Franz is not a Captain by choice, but by passion. He's an avid angler, part of Club Nautico de Guatemala, and he owns/operates a handful of businesses. He lives in Guatemala City and looks forward to his days on the Pacific.
Dubbed the Inshore Fishing Specialist by Capt. David Salazar, Franz is just that, and he has yet to disappoint. With his relaxed but competitive attitude, he doesn't want just to take you on a boat ride; he wants you to catch the fish YOU want to catch.
"I love fishing in Guatemala, and I love proving to our clients that Guatemala has it all. The Contender allows us to do it all too – roosterfish in the morning, marlin, sailfish, dorado, run to the tuna and then end the day with some snapper – a perfect day," said Capt. Franz.
Once he sees his trips are confirmed, he's like a boy at the tackle shop, giddy with excitement, and he can't wait to get out on the water with you! If you are interested in giving the inshore a try, then ask for Capt. Franz and we can assure you he won't disappoint!
Last Minute Openings — call NOW to reserve:
(305) 854-4665 / [email protected]