Giant yellowfin show early at Cabo. As blues and black marlin releases climb early a fall lurks ahead. Joined by the early appearance of wahoo at Magdalena Bay.
Que Pasa
Just as the sailors mentioned in Greek poet Homer's Epos – "The Odyssey" – were drawn by the songs of the mythological Sea Nymphs to the Island of the Faiakes, a young Stephen Jansen, living in Amsterdam, was captivated by the fascinating tales of the extraordinary fishing in Baja's tip nearly 6,000 miles away by Erle Stanley Gardner, Ray Cannon, Gene Kira and others.
https://www.bdoutdoors.com/tales-of-baja-alter-young-mans-life-path/
Tijuana Bull Ring
There has been a fair sand bass bite outside the kelp beds in the flats, plus plenty of little rockfish if you want those…fishdope.com
Coronado Islands / Rockpile
Reports are very few and far between right now as most are fishing offshore for tuna.
There was a report mid-week of a few yellows caught on the weather side of North Island, but that was it for surface reports. All the rest were for rockfish at the usual locations…fishdope.com
US-Mex Border / Coronado Canyon / 226-302
Got word today that the "Coronado Canyon is full of yellowfin." We also got reports of "not very many signs of tuna."
Some boats reported finding numerous spots of yellowfin between the Islands and the 302.
Several guys out on the 302 proper, and west of there, said the water was cleaner, but the fishing was slower.
There were few if any jig stops. All the catches came on light line and small hooks with a hot sardine.
One thing is for certain – the best yellowfin bite was much farther down the coast off Ensenada.…fishdope.com
230 / 371 / 425-101 / Upper Hidden Bank
Some yellowfin down this way, also, and we got reports of a couple of big bluefin spotted and a few hooked close to the 371.
Yellowfin were widely scattered over most of this area.
The best sign was the GREEN or BROWN water. There is some clean blue water pushing in, but there is nothing in it.…fishdope.com
Ensenada
Inside of the Hidden Bank / West of Ensenada
Most of the fleet is running down this way. Only the full day trips and less are staying up north now.
The bite down here is much better plus there is less boat traffic too with the same grade as the fish up to the north.
The yellowfin are in the 12- to 20-pound class with a few larger. The bluefin are mainly in the 20- to 40-pound class, but there is always a chance of finding the bigger ones; the light line is still the key – 15 to 20-pound fluorocarbon with a size #4 or #2 hook.
The little 42 gram Colt Sniper and the smaller Flat fall jigs are getting bit as well. Fish these of 30- to 40-pounds.
A few reported getting jig stops, but most are on sonar marks and finding spots of breezers and puddlers.…fishdope.com
Sammy Susarrey Amador strikes again!!! Sammy went out of his way to fit in an impromptu fishing trip for our visiting family and us!!
We have never been disappointed fishing with Sammy!!
Fun, laughter, memories, and of course, FISH!!!!! Thanks again for another great time fishing, Sammy…Beckah Beyerbach
San Quintin
Pesca La Baja 2019 San Quintin Style
Despite recent reports of moderate fishing action, 40 boats and 200 anglers signed up eagerly to participate in this popular annual event Friday, and the competition was on Saturday in San Quintin. The second of three with the first having taken place in early July at Bahia de Los Angeles.
The winners of the various divisions are listed below.
GANADORES_SQ-082019
The third and final stage will take place on September 27 and 28 in Ensenada.….http://www.pescalabaja.com/
Bahia de Los Angeles

Bahía the magical place, and as usual, we had an awesome time fishing with Joel, Jr. and spending some time with his dad and family. I can sincerely say the captains at Bahía are the friendliest people I've ever met.
https://www.bdoutdoors.com/forums/threads/bola-8-25-8-26.726722/
Bahía Asunción
I'm in Asuncion visiting my dad, and we've been searching for the summer pelagics in his tin boat. No luck so far finding the right ones beyond endless big bonito and bottom grabbers. It's a big ocean, and it's been different everyday…Z-son
https://www.bdoutdoors.com/forums/threads/asuncion-late-august.726290/
Cedros Island

Once again, big yellowtail and trophy-sized calico ruled the roost around Cedros Island leading into the Labor Day weekend. Many of the anglers visiting at the Island this time of year have been here several times before; while first timers get an opportunity to understand why this is one of our most popular seasons among veteran saltwater anglers…Tommy Gatch
https://www.bdoutdoors.com/forums/threads/cedros-island-big-yellowtail-and-calicos-steal-the-show.726716/
Loreto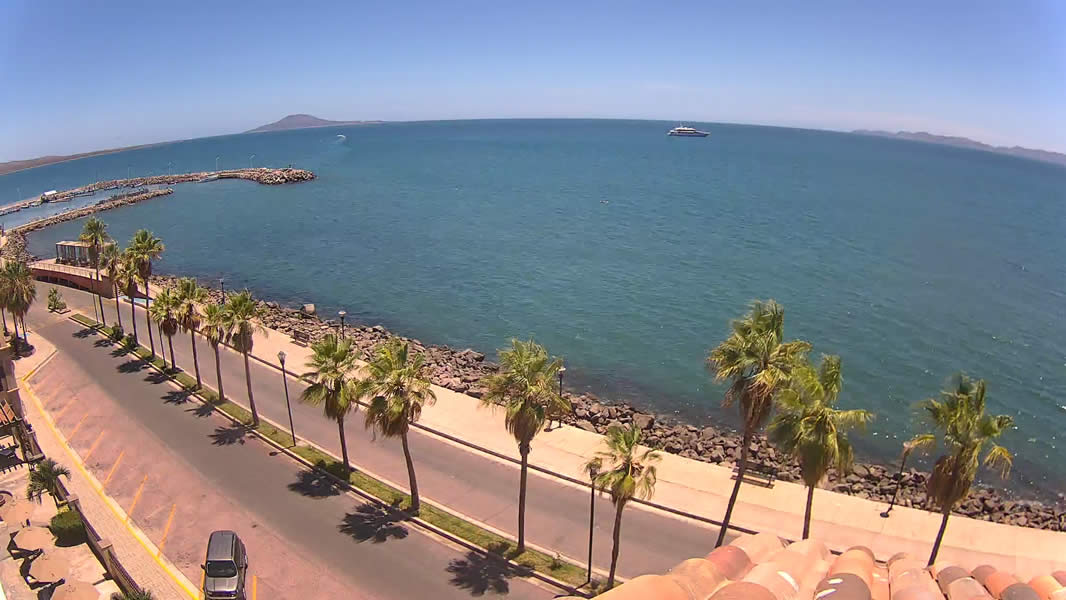 Many people seem to be "hanging on with bated breath" to see what the weather will be doing. Yesterday we had several hours of constant and loud thunderclaps blasting away. The weather forecast on the internet pointed to possibilities that didn't materialize for us in Loreto.
The fishing trips have been few along with all the other water activities due to the seasonal "possibilities."
There have been lots of small dorado hanging around feeding on all the sardina and a multitude of other swimming snacks.
Sierra haven't shown up yet, and nobody is paying much attention to the roosterfish or toro working the points and bays.
The commercial guys have been out every day and hauling in the usual selection of reds, firecrackers, and pargo.
The water is still warm and super clear. That should be the case for the next two months as the days get shorter and the sun weakens its grip on Baja…Rick Hill
4th Annual "Gran Final Copa Calisureños" – Largest Ever Held


https://www.bdoutdoors.com/loreto-bcs-hosts-4th-annual-gran-final-copa-calisurenos/
Magdalena Bay

Tuesday, the day before yesterday, I fished outside Mag Bay for what will be the last time in August and notched the fifth wahoo limit of the month. I've made a note of the other rod and reel fishing boats I've encountered on the Ridge so far this year, and the grand total is one – if you don't count three long-range cattle boats out of San Diego… Bill Erhardt
https://www.bdoutdoors.com/forums/threads/mag-bay-report-august-27.726410/
La Paz
MEXICAN MINUTE LA PAZ FISHING REPORT from Tailhunter Sportfishing for Week of Aug. 25-Sept.1, 2019
East Cape

Water – 84-86. Clear and flat.
Air – Some light rain this week with highs in the low 90s.
Good fishing again this week, very similar to the past three weeks. The dorado and wahoo fishing have been very consistent; the bill fishing has been excellent with lots of striped, blue, and black marlin, as well as sailfish released daily. Big roosterfish in the 50-pound plus class are plentiful and biting aggressively.
The bottom fishing has been nothing short of spectacular with lots of big almaco jacks from 30- to 90-pounds, big pargo, and grouper mixed with pompano
– all being taken daily on the inside drop offs…John Ireland Rancho Leonero
Todos Santos


Andrew Seliga and José Martinez caught a ~100-pound Pacific blue marlin west of the San Cristobal Hotel near Todos Santos… Andrew Seliga
Puerto Los Cabos
There has been decent action for yellowfin tuna up to 100-pounds on the Iman Bank. Though this week the bite became more sporadic as there has been lots of boat pressure on this one area since this has been the location where there was the best chance of catching fish. Boats from as far away as the East Cape are making the long run south to fish these same grounds.
Drift fishing with strips of squid was the main deal, though there was some limited availability of sardina; the tuna also were hitting on the live caballito.
Anglers were feeling fortunate to land just one yellowfin, though a handful had as many as three.
The average size of the fish was 35- to 60-pounds and anglers had better success using leader material to 60-pounds as many of the larger tuna were lost after extended battles. Also, one black marlin, estimated to be well over 400-pounds was battled for over three hours before finally being lost due to lighter leader.
Dorado were found a little closer to shore than were the tuna; Cardon, La Fortuna, Punta Gorda, many juvenile-sized dorado were in the area, and anglers had to search to find any over 10 pounds. Overall numbers of dorado were down from the previous weeks. Wahoo are in the area, as well; they were seen free swimming and feeding in the chum, though these fish proved finicky and only a few were landed; they become sluggish when the water temperature is over 80-degrees.
Off the bottom, there was limited action for yellow snapper, red snapper, cabrilla, almaco jacks and triggerfish, more snapper on yo-yo jigs early in the day, after that – tough pickings. Only a few roosterfish were found trolling closer to shore; the smaller sized were mixed in with an occasional jack crevalle.
Billfish action also slowed down. Smaller-sized striped marlin and a couple of larger black marlin were lost after long battles. The weather is looking good for the time being – slight swells, warm blue water with lots of baitfish in the area, so we are optimistic that reports will improve soon…Eric Brictson, Gordo Banks Pangas
Cabo San Lucas
Although this week saw the port closed from the 22nd to the 24th because of a tropical storm nearby, the fishing brought some pleasant surprises even if they were slightly inconsistent. And by inconsistent, I mean by Cabo standards, as on some days we landed one fish per boat, but on others, we had BIG fish and good numbers, as you can see by our percentages.
Highlights this week include a 700-pound black marlin released on a private boat, "Hammer Time," and the epic release of an approximate 215-pound yellowfin tuna. Pisces 31' "Tracy Ann" caught a 146-pounder last week as well, and the Pisces 28' "Andrea" caught a 128-pound yellowfin this week, along with two dorado and two striped marlin released on the same day.
Other boats in the area have also reported big tuna, from 100- to 250-pounds each.
Dorado numbers picked up at the beginning of the week but slowed toward the weekend.
Blue marlin have been consistent, with blues caught and released almost daily, ranging from 150- to 280-pounds.
"Hammer Time" owner Matt Campbell sent his friends out on August 30th for a day of fishing at the Iman Bank, where Captain Gonzalo Castillo thought they would have the most luck. Captain Gonzalo is only 24 years old but has already won multiple big-money tournaments such as the Bisbee's (the richest tournament in the World) and WON Tuna Jackpot – both coming up in October and November.
He tells the story, "We never expected it to be a marlin, and definitely not a black of this size.
I thought it was another tuna when we got the hit." He explained, "We had drifted out from the Bank about a mile, so we were about five miles offshore total, and we were repositioning ourselves, slowly trolling back to the area where we had already caught a 70-pound yellowfin tuna." His brother and deckhand, Freddy Castillo had just caught a green jack for bait and had put it on a 30 Shimano Tiagra with 80# line and a 130# leader, just in case they found a striped marlin.
As they slow-trolled back to their spot, it was adios green jack! The black erupted from the sea only a few minutes after taking the bait, and it was ON! Angler Trevor Conroy from Calgary did a great job of working the fish and fought it stand up for about two and a half hours. They only saw the fish twice, when it first took the bait and then about three and a half hours later just before the release. Gonzalo estimated this marlin at about 700-pounds. The fight for the release lasted 4 hours and 20 minutes according to Gonzalo.
"The intent was always to release her. She broke off just as we were closing in. The leader clip hit the reel, and she snapped the line," Gonzalo said.
They also caught another two red snapper and three nice dorado, making for an epic day…Rebecca Ehrenberg, Pisces Sportfishing
LOCATION: 95 Spot, 1150 Spot, Golden Gate, Iman Bank, 230 Spot.
BEST LURES: Caballito and ballyhoo bait – green jack. Hoochies, Cedar plugs, feathers, guacamayo lures, red/black.
WEATHER CONDITIONS: Slightly overcast, small swells only, some humidity – Port closed August 22, 23, 24 due to nearby storm which brought rain.
AVERAGE WATER TEMP: 82- 84 F


The blue marlin have arrived!! And a few tuna too!
Hola amigos. Happy to report that all is well here in Cabo San Lucas! Fishing has been excellent over the past month, and things are starting to shape up for the tournament season both for the Marlin tournaments and the Tuna tournaments!
The water temps are averaging about 84-degrees right now, with some 80-degree water to the north on the Pacific and some 87-degree water to the north on the Sea of Cortez.
Generally, when we find the water around that 84-degree mark, the blue marlin start getting thick, and that's been the case for the past month. August began by averaging one blue bite per day and finished averaging 2.5 blue bites per day.
The top boat in our fleet last week, "19's Toy," released four blues (from 200- to 400-pounds) from four bites in one day, after going 2/2 with the same clients the day before.
Along with the blue marlin, we are still seeing significant numbers of striped marlin, of course, but also seeing quite a few sailfish! Blues, stripes, and sails mean Grand Slams!
In addition to the billfish, the wahoo and dorado bite has been picking up as well. More quantity on the dorado but more quality, in terms of size, on the wahoo. We've also seen some big tuna showing up here and there. I know the Tuna tournament teams are going to be scouring the reports out of Cabo from now until the first weekend in November trying to see what they can find out. Well, guys, we've seen schools of footballs, 100-pounders, and 200-pounders and we've found them to the Southeast and the Southwest from 15- to 40-miles offshore. A little of everything size-wise and we can't really say that any size was hungrier or more aggressive. Should be an awesome next few months!…Ryan Donovan, Redrum Sportfishing
Mainland Mexico
San Carlos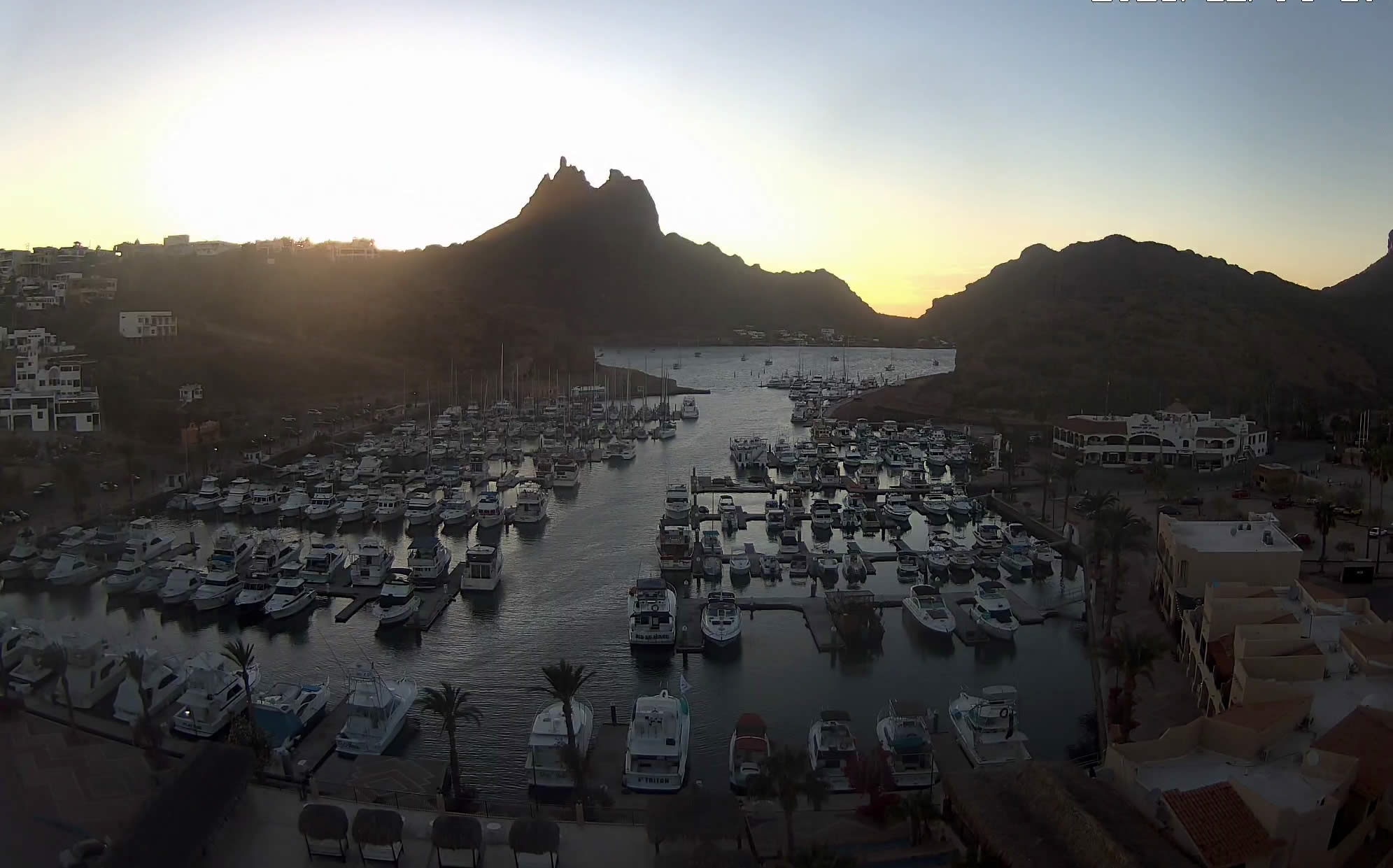 Costa Rica
Crocodile Bay Resort Celebrating Twenty Years with A Giveaway!
https://www.bdoutdoors.com/race-costa-rica-2019-crocodile-bay-resort/?fbclid=IwAR1A_D1D60S8C38bvvx6vJG1RHlowW0C6XrGEIq1ap8Ph_OlYkE5rXXLSWA
Guatemala
Last Minute Openings — call NOW to reserve:
(305) 854-4665 / [email protected]